ALL AVAILABLE TICKETS HAVE BEEN SOLD
That's right, The Hundreds Eat Meet has returned—this round, we'll be dining at downtown's best and most badass Indian gastropub: Badmaash. With the purchase of one ticket, you'll be treated to a 3-course meal, an exclusive T-shirt, The Hundreds' latest magazine edition, along with a custom tote bag for the occasion. Of course Ben, Bobby, and the rest of The Hundreds crew will be on site to enjoy the feast along with all of you.
Event takes place Thursday, April 14th from 8-11pm at Badmaash in Downtown LA. Don't forget that vegetarian options are available.
We'll see you there.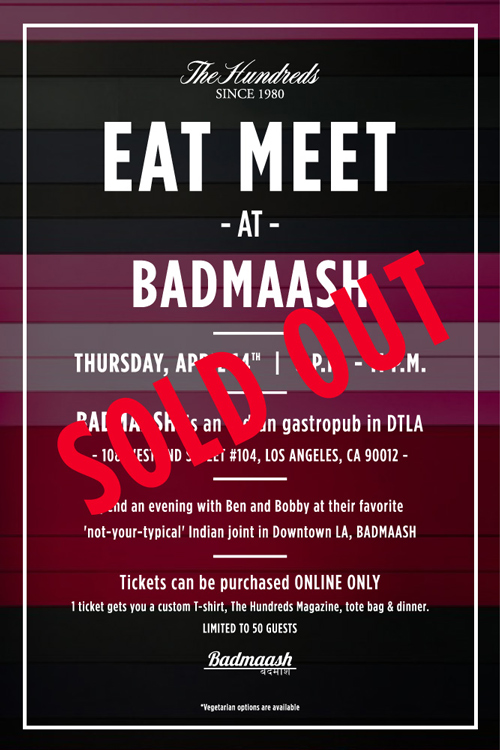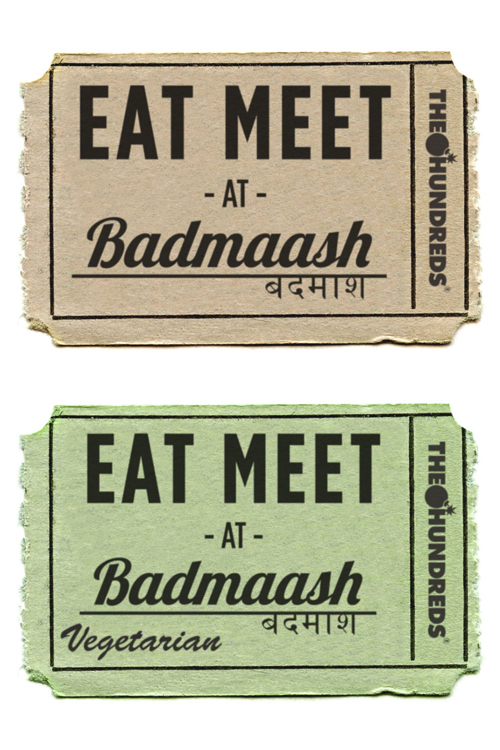 A video recap of our inaugural Eat Meet at Culver City's lauded Vietnamese fusion restaurant East Borough: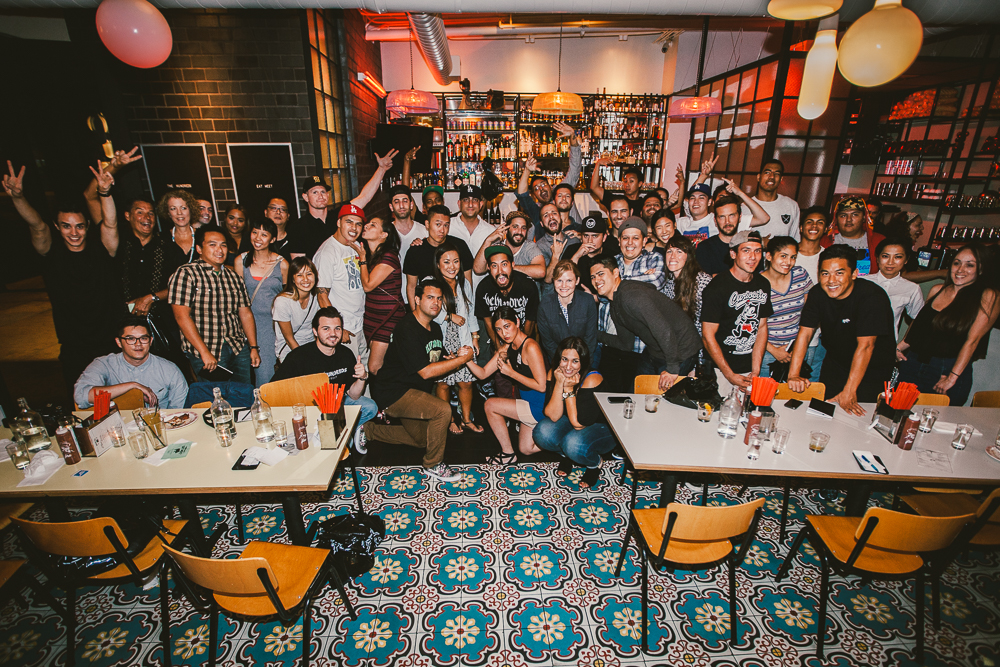 And our last Eat Meet at The Oinkster in Hollywood: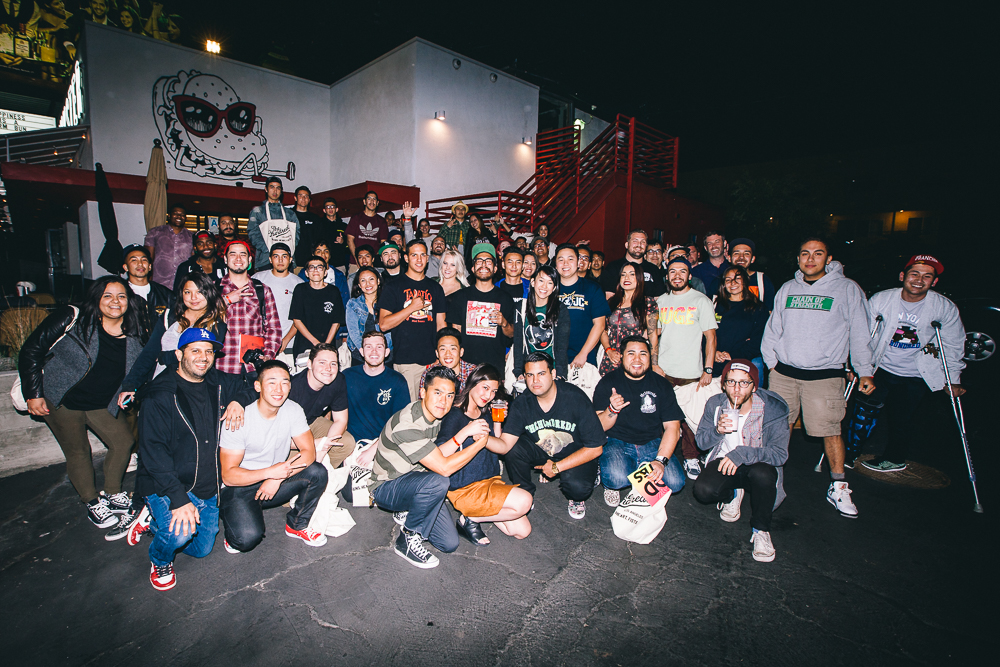 ***