Eugene Kan will keep it real with you. In a contemporary society engulfed by capitalist excess, what good will it do the world to be another pleb who perpetuates that? For the Hong Kong-based, Asian-Canadian who grew up in a predominantly white rural town, making meaningful connections, fostering identity, and creating access has always come before copping the latest kicks.
Which is why he left HYPEBEAST, the publication that cemented his role as a content and culture king in streetwear, and made him a defining voice in the industry. "We didn't really feel like we were pushing to innovate or move culture forward at Hypebeast," Kan told WWD. "It's not necessarily because of Hypebeast but the business model in an ad-driven world. Your whole goal is about scale. It's really about scale, creating as many pages as possible to serve ads."
Thus, he forged his own authentic path with MAEKAN, an audio-first platform and creative community passionately committed to an ethos that is a far cry from what HYPEBEAST's is today—where creativity and connection come first. Along with his former colleague and trusted confidante Alex Maeland (Kan is HYPEBEAST's former Editorial Director and Maeland is their former Creative Director), MAEKAN—a play on their names, and aptly so—not only houses an exclusive, eclectic array of articles for and about creators, but unites individuals via their membership-based platform. MAEKAN doesn't just tell members incredible stories—it encourages them to create those stories together.
Here, Kan, with unabashed honesty, takes us through his journey of self-realization, gets real about his gripes with streetwear culture, and shows us exactly what's possible when you fully live your truth.
*this transcript has been edited for clarity & brevity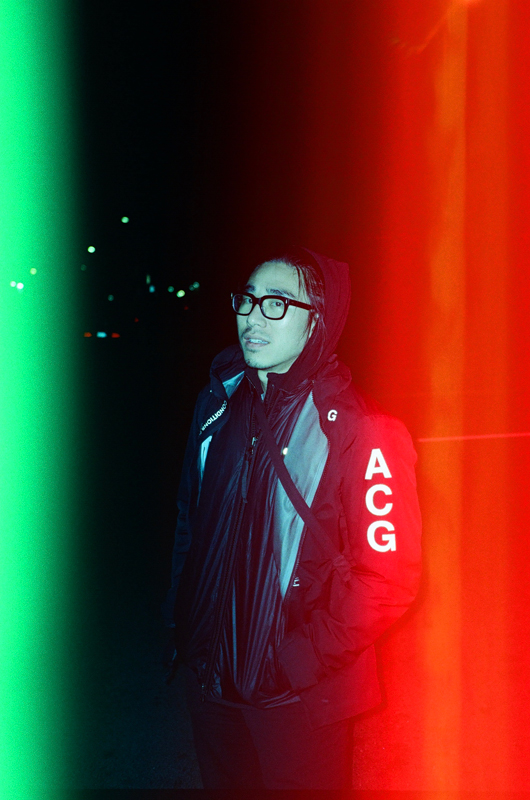 How did you get into writing about streetwear from being a pro soccer player?
So I moved to Hong Kong to play soccer, and when I got there, I wasn't psychologically ready for what it meant to be a professional for a thing that was your passion. I think that once you have a passion and then suddenly it becomes your job, it changes unless you're ready to adapt and understand the new situation. That lasted about a year. I had a lot of free time when I was playing soccer, and I was writing for this sneaker reseller site called Kix-Files. That was an interesting thing because it forced me to just be on it and it validated a passion. I was writing all the time and I wasn't even getting paid for it—I was getting sneaker discounts. It didn't really faze me. Then I met Kevin [Ma] of HYPEBEAST, the founder, through a mutual friend, and I started getting paid to write. That was a game changer.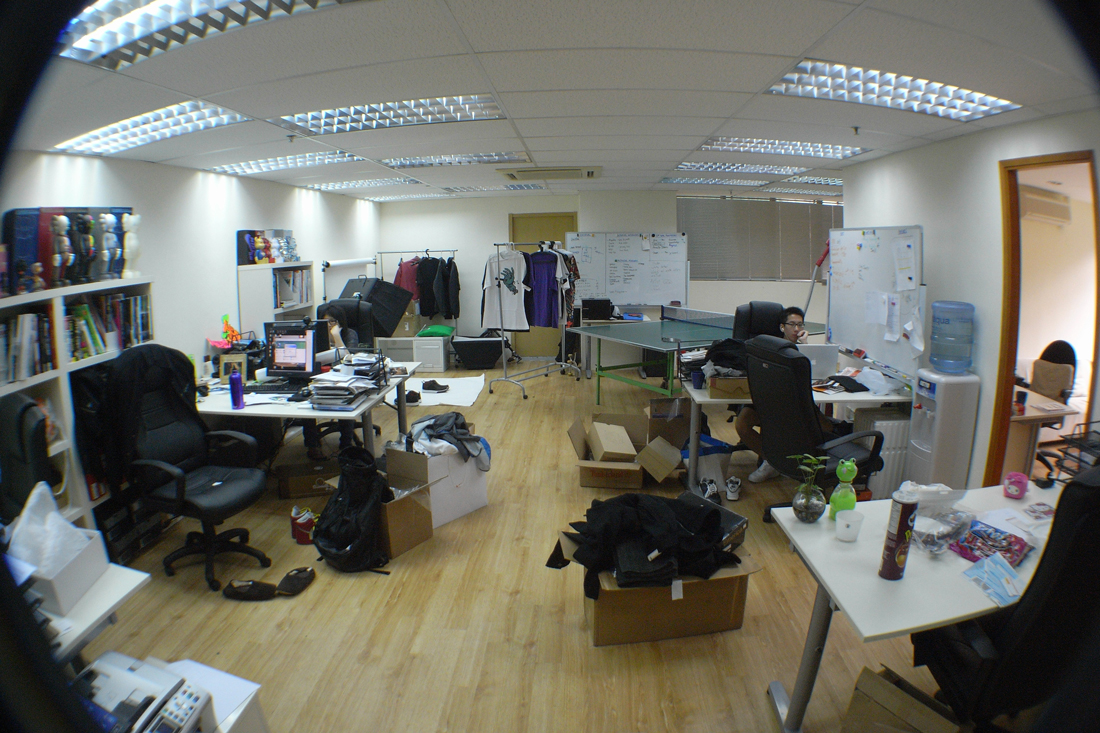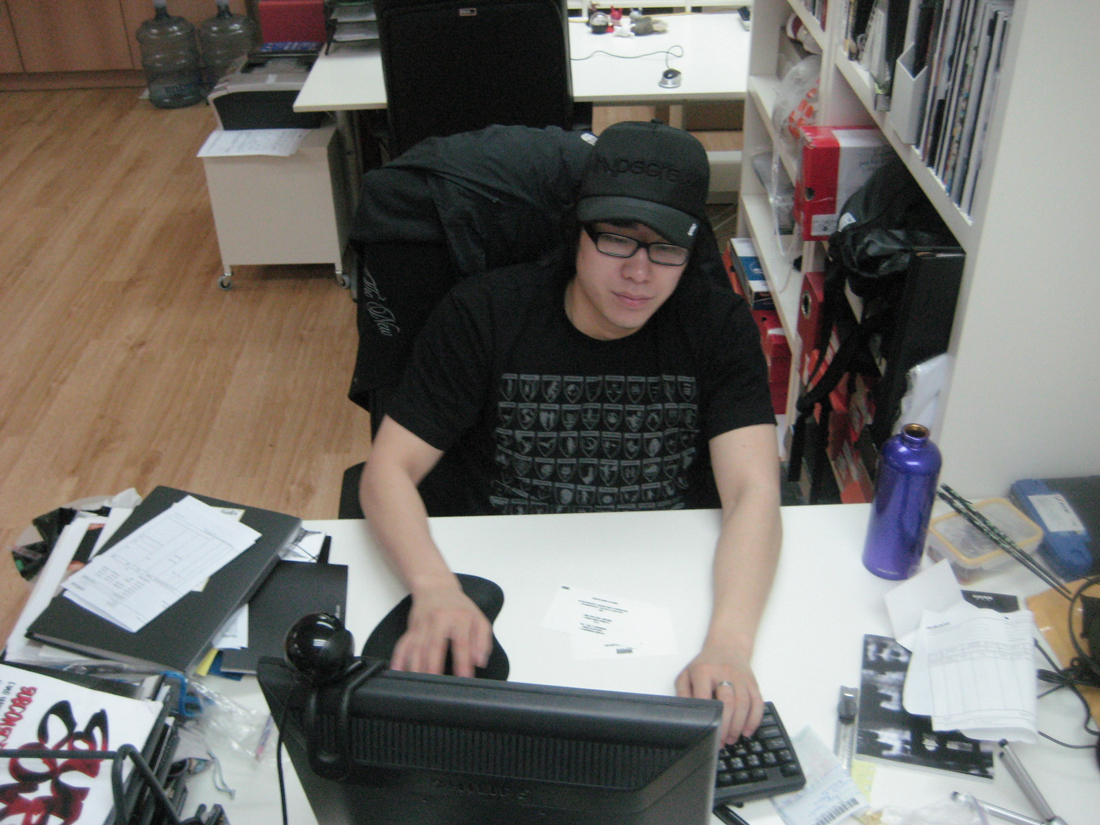 Getting in the game so early as HYPEBEAST's first editor in the aughts—and later the publication's Editorial Director—how have you seen streetwear change over the years, and what caused you to leave?
This is an ongoing narrative that I don't really know if I have the answer to... but it seems like this culture you were really passionate about now just seems pure pay-to-play. You've lost the community connection that's required for you to be a contributor or to reap the benefits. It's like, if you [have] more money than the next person, then suddenly your participation is valued more in a way. You have the right sneakers, you have the right clothes, etc. I don't know if that's necessarily that big of a change from the past because reselling has always been around—it's just been magnified.
From a cultural level and a societal level, people are generally the same; it's just that technology allows you to accelerate our behaviors. It's just more apparent. The convenience of it has made it easier.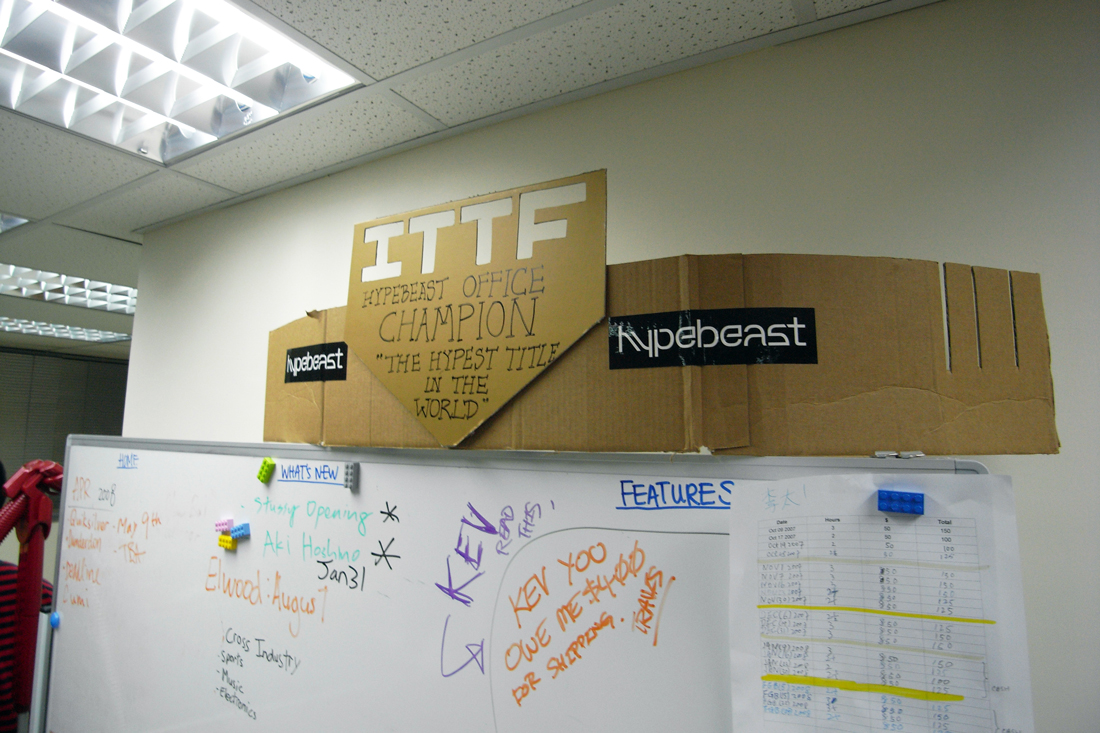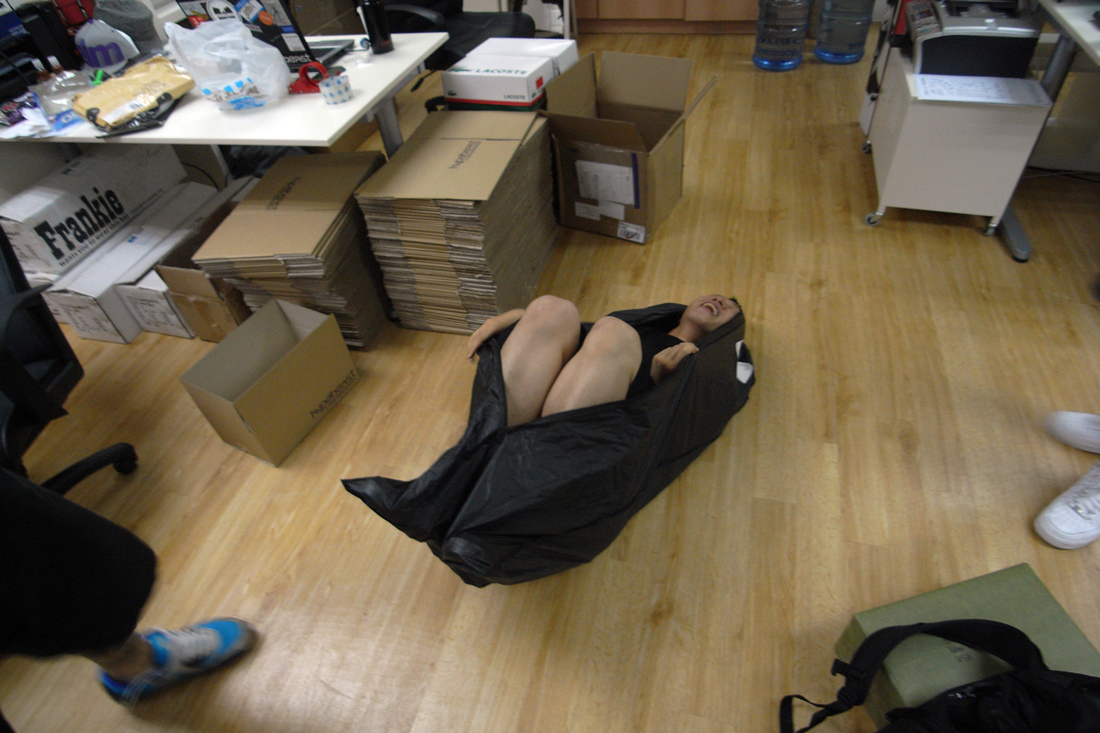 When you talk about technology coming into it, and you talk about the money allowing you to have more, do you think streetwear ever had a soul?
For sure. We're always seeking identity, even past our formative years. Fashion's greatest strength is the ability to allow people around you to make that assessment about who you are in a snap decision. I can see somebody and if you have some sort of cultural awareness, you already created a potential style for this person in which they exist.
Post-HYPEBEAST, I fucking hated fashion. This is me being dumb and pretentious, but I was like, "Yo, this is dumb as shit. Why can't people just create an identity and have this sense of confidence amongst themselves?" The reality is that not everyone has the ability to claim that, so fashion creates a level of positioning for them. You give them the confidence to go out.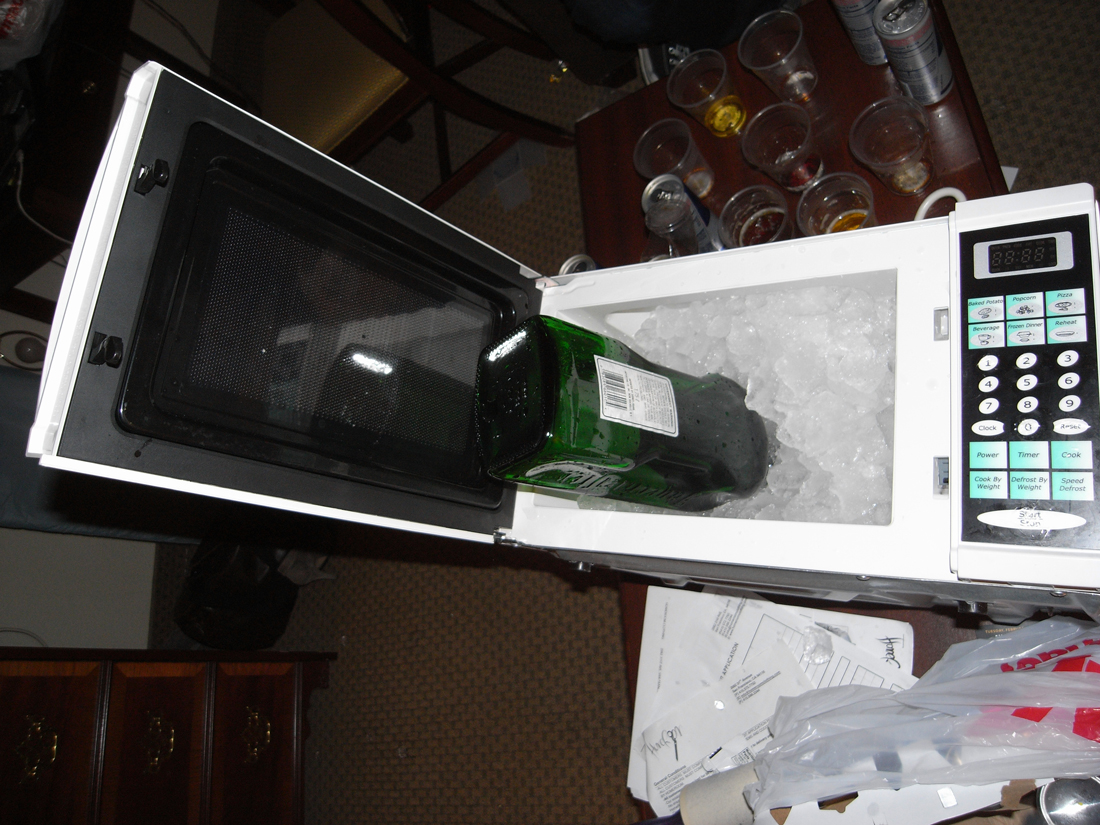 I was thinking about teens who look to streetwear culture to give them a sense of confidence and look to big figures in the industry for what to consume. Knowing that, there's this fear of the culture being completely transactional and competitive. How do you fix it for the next generation?
You need to let kids be kids. You need to have that discovery period on your own, and not everyone is gonna move past it. You might be 29 and thinking the same way as when you were 19. That's fine. But what we've done a relatively poor job of doing is creating opportunities for people to graduate. That doesn't necessarily mean thinking streetwear's stupid, it's just finding new context and meaning into it that goes beyond its primal focus—and for teens, it's messaging identity. If you're into fashion, you should probably wanna understand why it's such a powerful movement within culture.
The one thing that fashion does really well is its ability to intersect with a lot of different things in life. Music probably trumps it in terms of overall intersectionality with the rest of the world, but fashion isn't far behind. As music becomes increasingly hip-hop culture, and streetwear has such strong ties, it's inevitable that some of that will bleed over, and through the periphery, you're gonna have insight and knowledge into fashion. In a lot of ways, we start and stop with the end product that is "fashion" versus what I can consider the three P's of people, process, and product. There's an overabundant focus on product right now.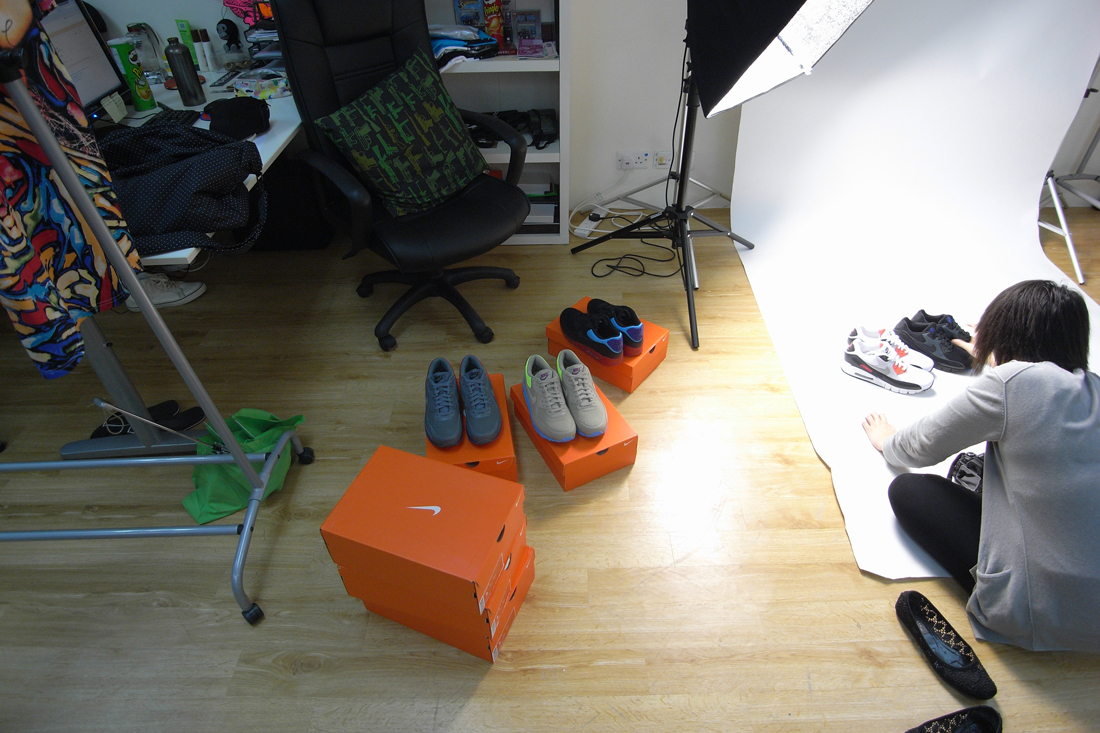 What disenchanted you about streetwear culture and where you saw HYPEBEAST going?
I think what needs to be fully said is that I don't think that my issues of the past were really about HYPEBEAST and its representation of a culture. The reality is that the issue is with the Western world's business model of media and how an insatiable drive for scale results in creating optimized content with as little friction as possible, which serves more as a means to an end than anything.
But the personality problems are arguably a broader cultural discussion that will never be fixed per se, because understanding why we are the way we are, our reactions to culture, our ability/inability to shift culture, and going through the rigor to change—that is not easy. We all say we want to change and to improve upon the shit that makes us unhappy, but when push comes to shove, let's see how many people show up.
The best you can do is provide an opportunity and a path for those who understand that we're stuck in this negative loop around tying identity with consumption and the outward sharing/promotion of said consumption.
Where we eat, where we travel to, what we buy, what media we consume, I think is all part of our identities, but understanding that perhaps identity can be created through independent thought and analysis, now that's a concept that arguably is sustainable—as in you'll always have the ability to reinvent and create yourself—and to a degree, free.
But the minute you can disconnect consumption habits with identity is when the shit gets real interesting. Your thoughts and outlook on the issues around you have immense value but I really believe getting it isn't easy, nor is there a set of guidelines. But once you achieve it, you recognize how valuable it is. Have the confidence to roll up to a conversation, with an opinion, defend it, and also be open enough to empathize with another person, that to me is incredibly powerful, better than any sort of social sharing.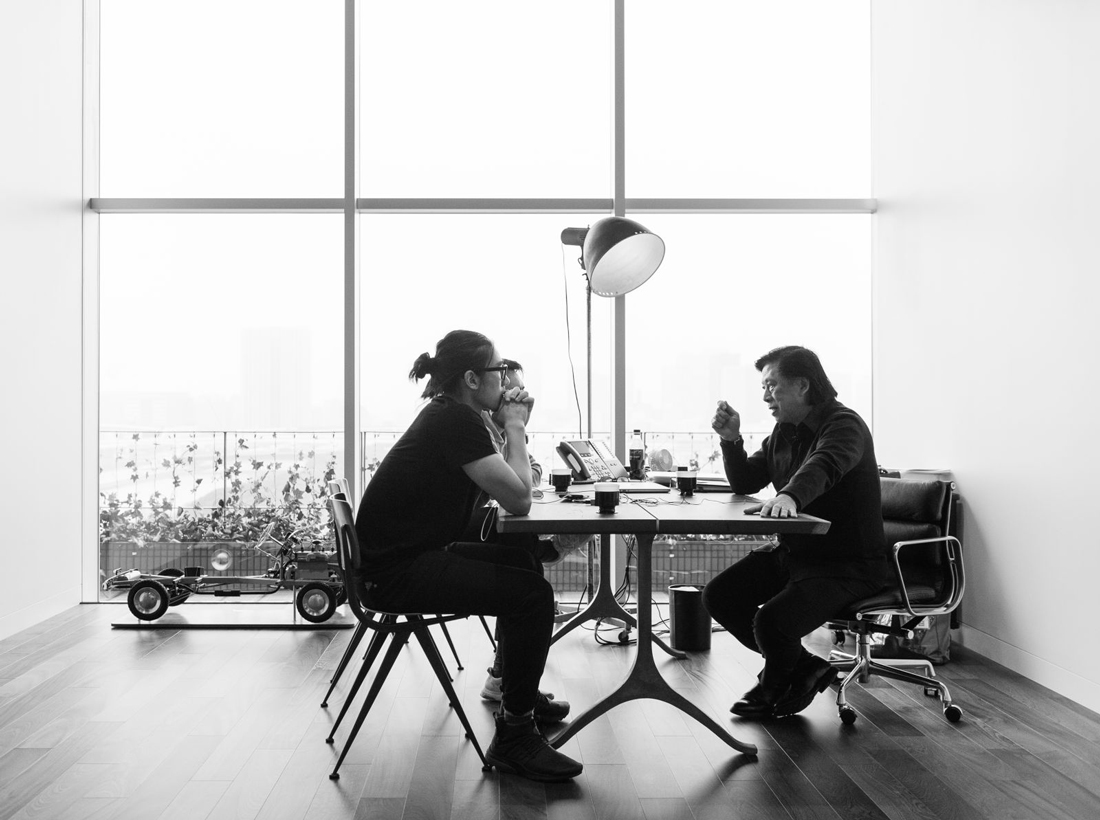 Is creating MAEKAN a response to all that?
It's not so much a response to anything as much as it's what I feel passionate about. It's misguided to think that everyone should adapt a more intellectual, meaningful take on creative culture. The right answer is that for the people that do want to know more, that are creators, there are things along that journey that are intangible and tangible. Intangible might be more psychological. How do you break down creativity into more methodical terms so that I can continue to do this and not really get stuck? The other side, the tangible side, is: I want to know the steps to create an audio story, or to run a business, or to figure out how to set up HR for the agency I want to start. There's a balance there. Alex [Maeland] and I are also very interested in creators in general—people who are going out and doing shit.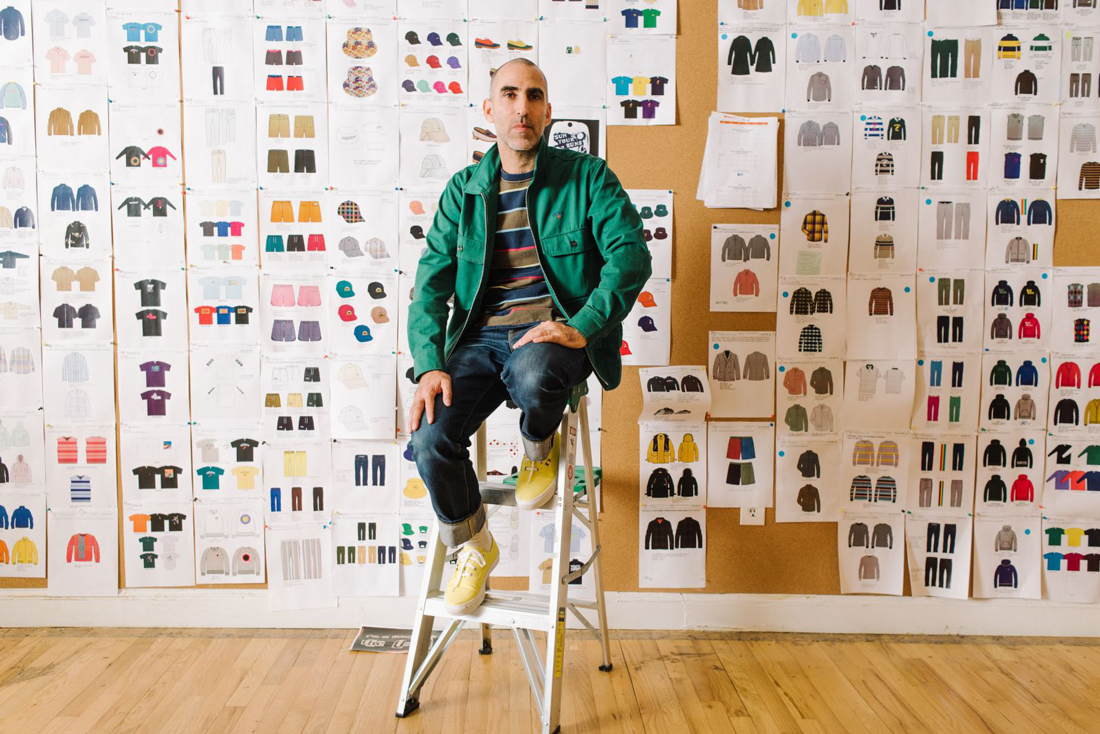 What informs your free-flowing approach for pieces on MAEKAN?
There's different things you need to think about. When you have limited resources, how do you identify stories that will have the best bang for the buck or what are stories that work well in different mediums? Having a sense of different tools in the toolbox in terms of how to tell a story is critical.
Have people generally been receptive to the platform?
It's definitely been well-received. What's always gonna be a challenge for media companies is distribution. Especially now that we've gotten to a point where people are indirectly paying to suppress your messages, you need to be very intentional about how you run your business; [for example], there might be an ad for an Adidas sneaker, and that's something that might take up someone's attention versus coming across your thing. But it's almost not helpful to be precious about anything right now because of how quickly culture changes.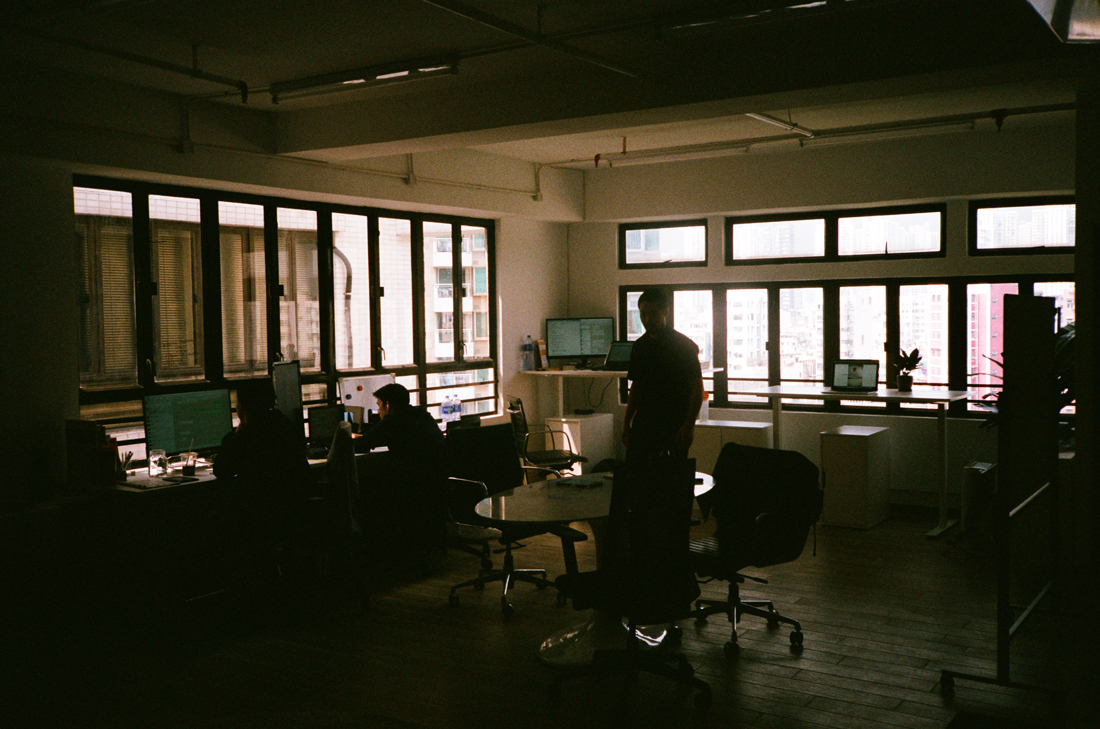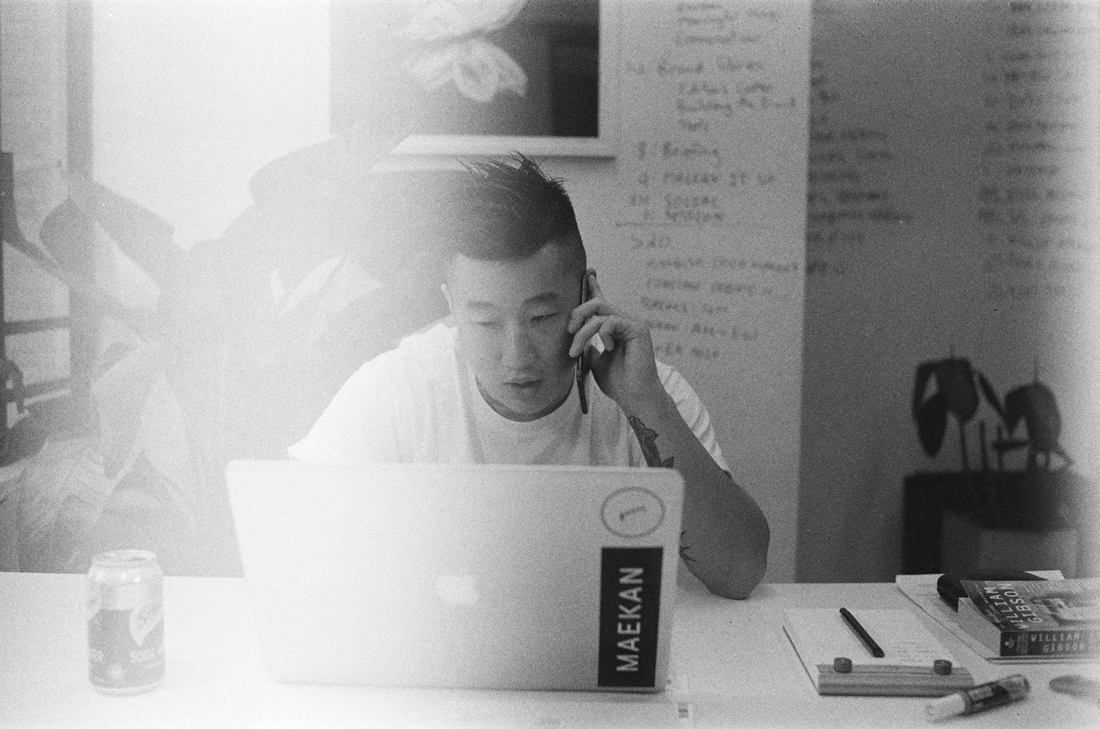 About money, it's interesting because we just talked about how streetwear has evolved into spending and acquiring. But there's also this idea of not selling out and maintaining your identity. There's two different sides to it.
Selling out now changes because of the types of followings and relationships people built. So I say that on the basis that if you like this brand you've been following since day one, and suddenly they go and sign a deal with McDonald's, I think you feel as though you're part of that journey. In the past, that was seen as selling out. Now it's like, "Oh man, I may have helped contribute them getting to that place and I can also reap in the benefits of what they've achieved."
What do you think of big corporations getting in on branded content?
There's a pragmatic side and there's the creative artistic side. The pragmatic side is that if this is under the context of media, then it's really hard to find direct channels of revenue that are meaningful and can help sustain you. So take what you can get. But on the flip side, I wish we can find a sustainable way to tell authentic stories without worrying about that. However, the thing you have to be aware of is that the type of media that I operate in isn't overtly political. It's not politics or policy but in the lane of brands and products. So that level of pure objectivity actually matters a little bit less.
I do a lot of stories on brands themselves and they don't pay me. I do it because I believe it's a good story. So in reality, what is the difference if I tell roughly 90% of the story but get paid for it? There's examples of what happens when you do seek complete purity—you shut up shop.
A 75% version of my vision that is still around is better than me not being around at all. This is where it becomes a larger philosophical question between are you an artist or are you a creative? If you're an artist, then you answer to yourself. If you're a creative, you're answering to other people but you're creating things with a regular cadence and regular approach that hopefully can replicate itself.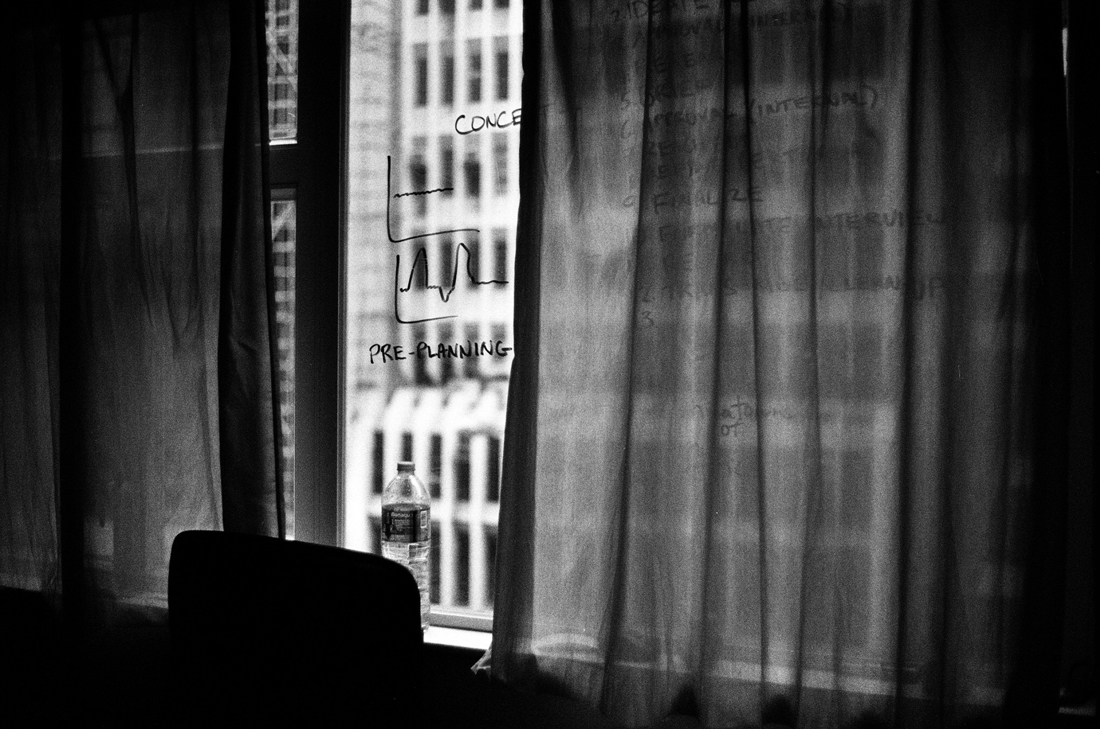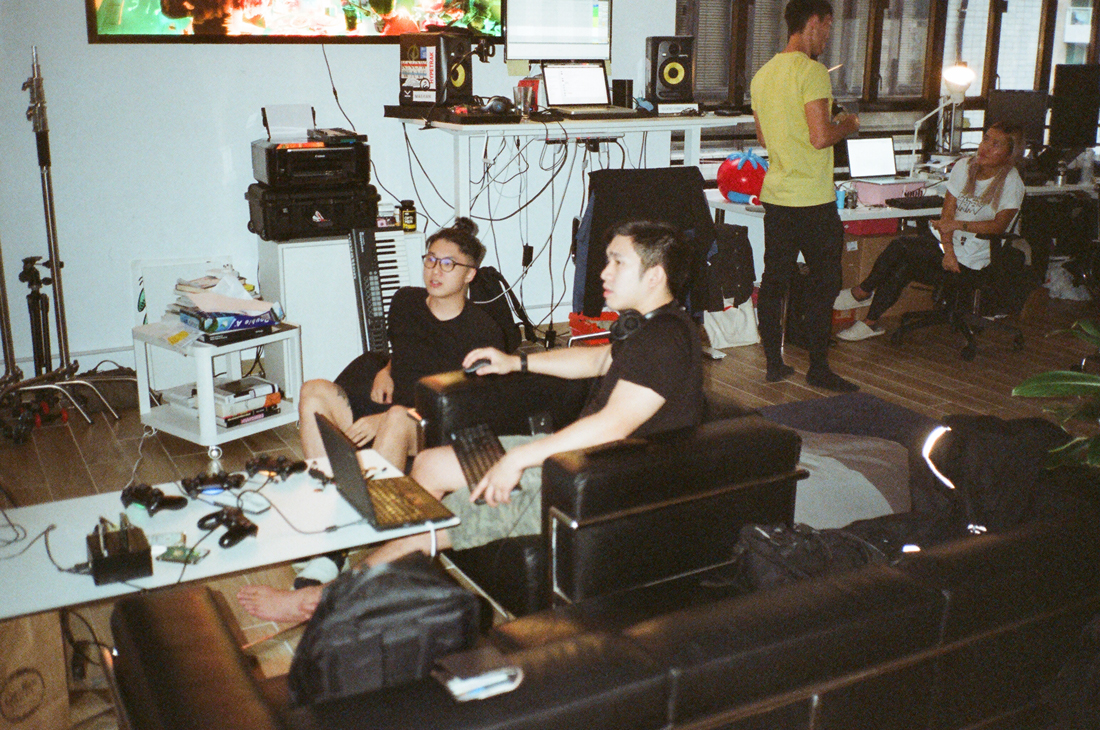 What drives your personal storytelling?
At MAEKAN, everyone has a different point of view and a different take. [Co-founder] Alex Maeland's approach to storytelling is so different and so intimate whereas my approach is probably more methodical and process-driven. You're sitting with two friends, whereas I'm trying to arrive at a conclusion. The types of stories that drive me are the ones where I'm aiming to unlock some underlying knowledge for the reader. The goal is to continue to emphasize that the underlying story here is that someone had to figure out a problem, managed issues along the way, and figured out how to move past it. Giving people that confidence is what's critical—that rigor to make it work. That's the thing that I'm always inspired by with creatives. I wanna know how you did it so I could potentially learn from you as well.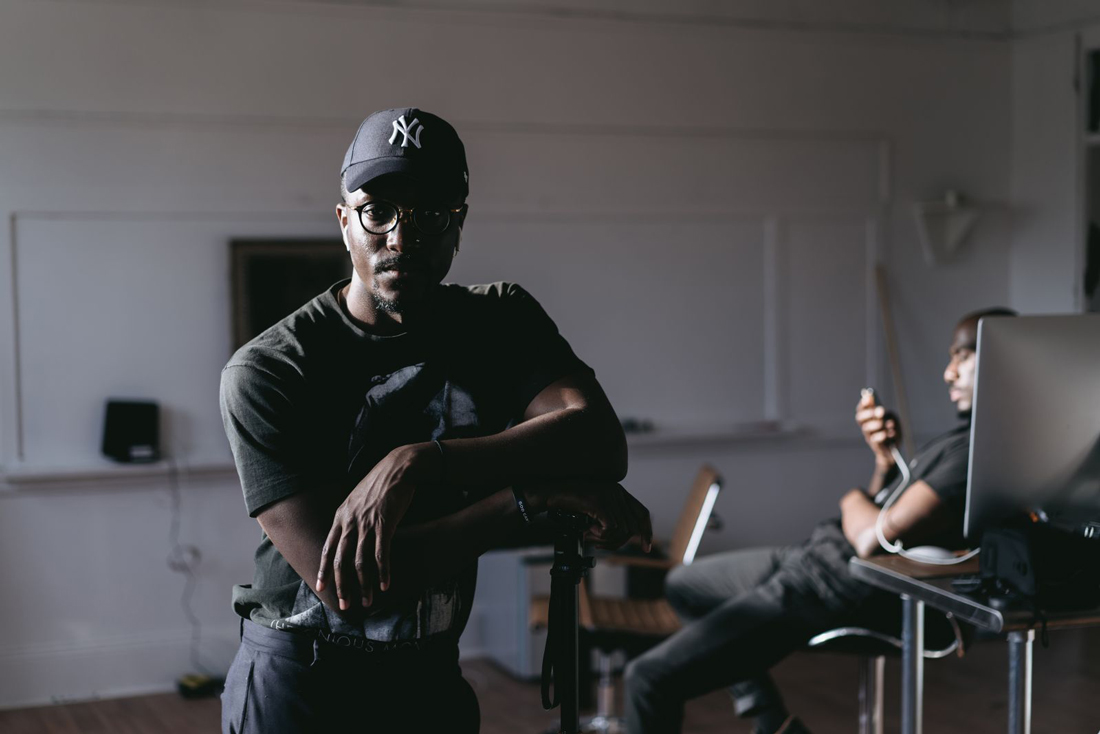 Is there any emerging trend that you're hyped about that you hope to just participate in?
There's two things that I'm interested in. Number one is what will be the future of community governance. How do you create companies that are ruled by a community? How do we all create consensus on how to move forward and what are the things that are best for the community? And do it in a way where you don't necessarily need a super-centralized organization to do it.
I'm also really interested in the future of fundraising on a business level. That sounds so lame but there's so many people out there that have great ideas and they have great insight but they don't have access to capital. They don't have the ability to take a risk. Are there other ways to raise money in not-traditional environments? Honestly, regulation is something that can be sorted, but I'm just curious how that will play to a non-tech world and into the lives of everyday people that have good ideas that want to pursue doing their own thing.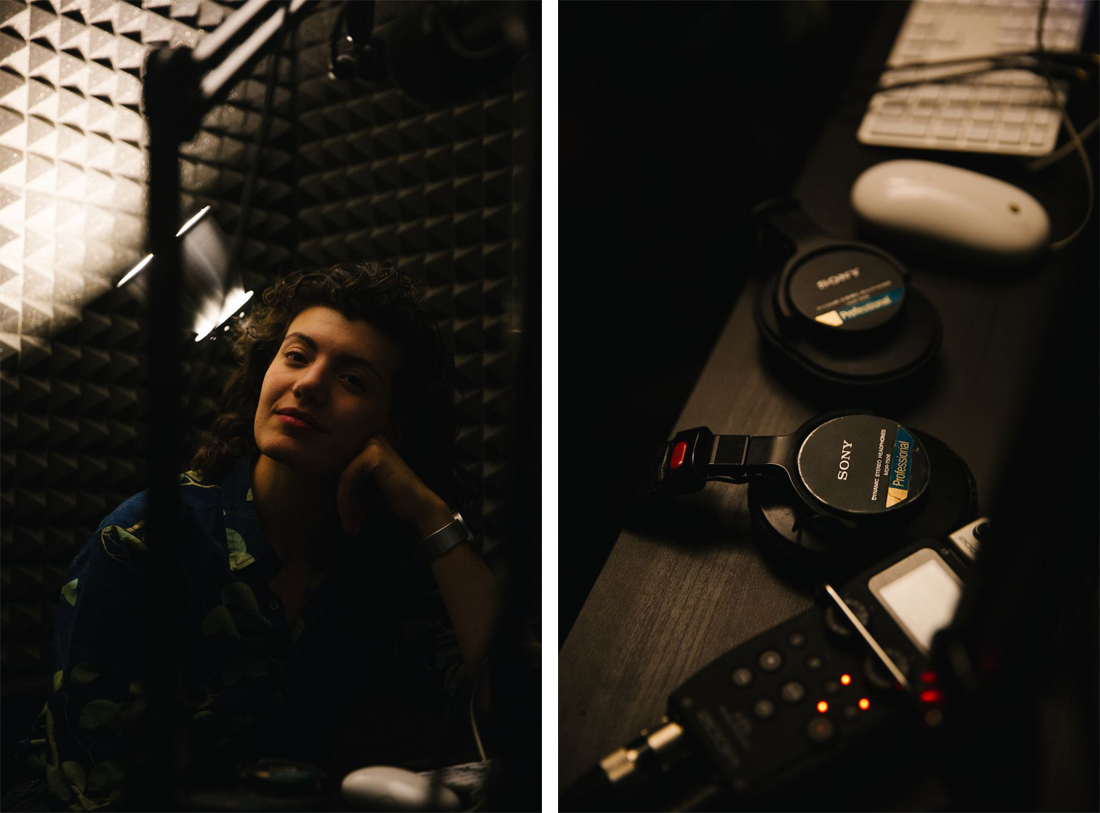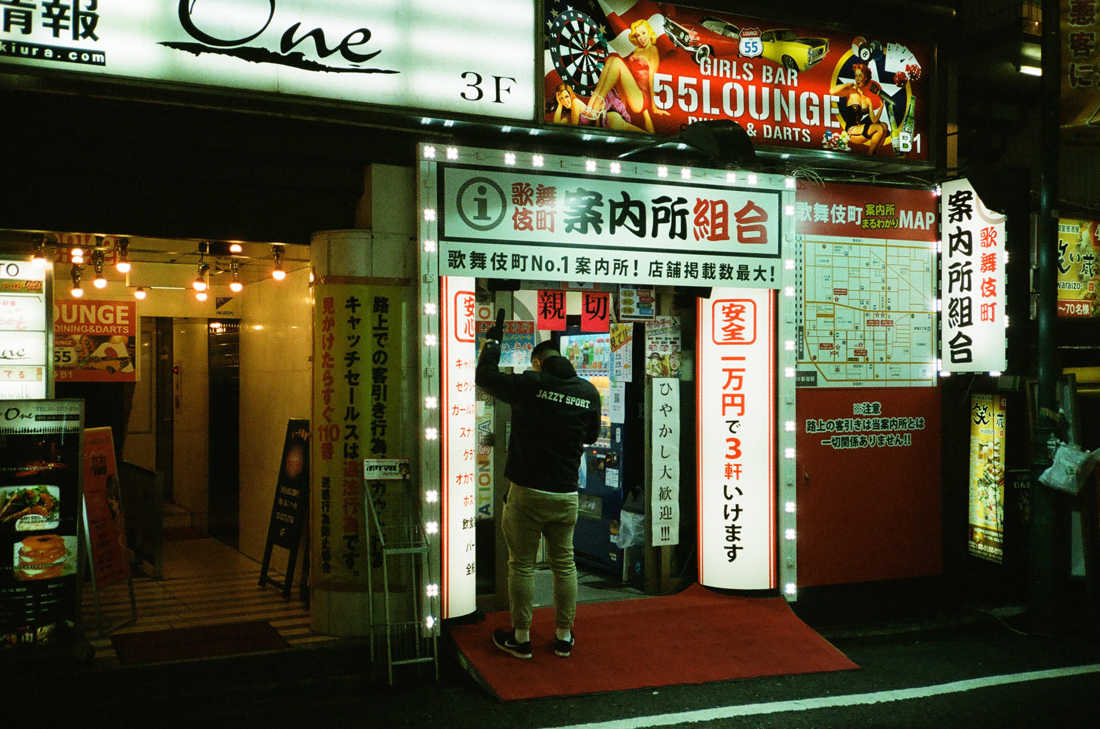 Do you have any advice for someone looking to make a radical change in their life?
It's really critical for you to ask the difficult, introspective questions. I think a lot of it comes down to: do you really want to put in the effort to open and close doors? That takes action. To do something you don't know if you'll like or not, that's a risk. But the more familiar that you are with that concept and the more you push yourself down that gauntlet, the easier it becomes because you know what you are and aren't good at. Also I'm a firm believer in doing hard work on your own terms versus when someone else establishes the terms for you.
Also luck is a critical component of it. Who would've thought everything would've played out to where it is? I'm extremely grateful for that opportunity at HYPEBEAST but it was also a product of a lot of things that were out of my control that led me there. It's like, why did my parents pick to move me, or why did my parents live in Fort Saskatchewan of all places? Like some small ass town in Canada. Somehow that forced me to go forward and soccer brought me to Hong Kong. These are things that are out of your control and you need to just be aware of where you are in control of. For better or worse, creating your own narrative, having an imagination of why you do things actually makes things a lot more bearable. That's how I've kind of done it.
***