Lately, adidas has stepped up their game tenfold by introducing their game-changing Boost technology and resurrecting their original Primeknit material (that somehow Nike was able to block adidas from using in the US for a year). They have also stepped up their roster of athletes, and now non-athletes, such as YEEZY, Pharrell, and Snoop Doggy Dogg. Not to mention, they snatched up arguably the three best sneaker designers in the athletic shoe world, right from under Nike. So with all engines running full force, and with every sneakerhead watching with a magnifying glass, the hype light is starting to shine bright on adidas right now.
And, of course, anything that has Yeezy's name attached to it is going to be hyped.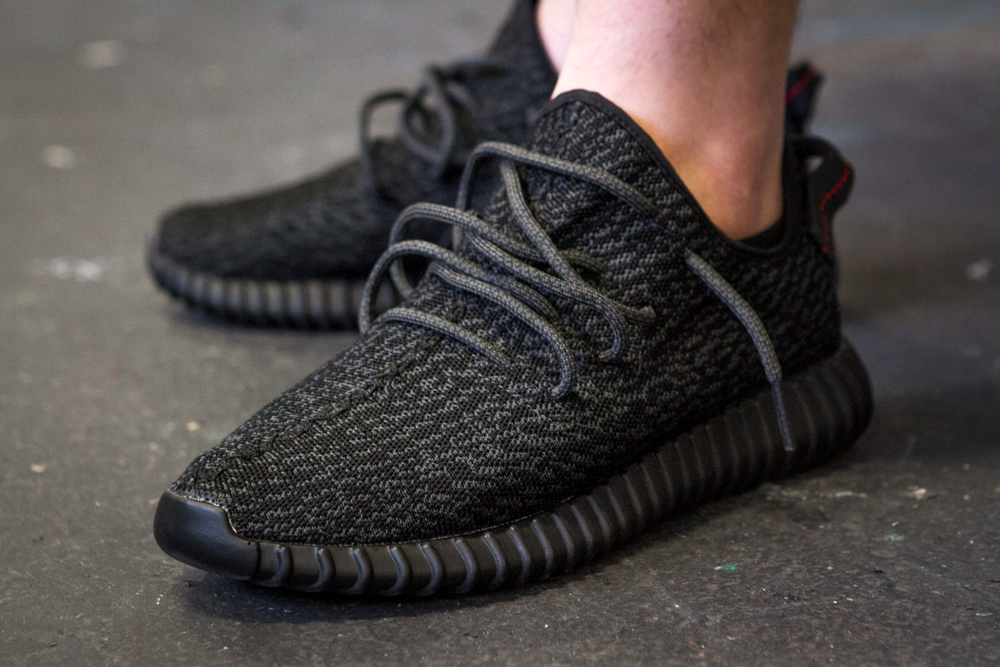 When I first saw images of the Grey Yeezy 350s, I was kind of bummed. They looked like a simple pair of Roshes with some Flyknit material. The grey joints dropped some time ago, and without hesitation I passed on them without regret. But the black pair that drops this Saturday are straight heat rock. Everything about this sneaker is awesome. It truly is the best black sneaker out there right now. Yeezy and adidas truly worked together on a shoe that brings you performance, comfort, quality, functionality, and style all in one. However, one thing I do have to admit, is if this shoe did not have the Yeezy stamp on it, the majority of people wouldn't give it a second look.
The attention to detail on this shoe was thoroughly thought out—from the black ballistic-type nylon pull tab on the back with the red stitching running through it, to the suede patch on the arch support of the shoe. On the suede, you have an embossed adidas logo on the left shoe and Yeezy's stamp on the right. The subtle camo print running through the Flyknit material on the body of the shoe is my favorite part of this sneaker. Moving onto the sole of the shoe, at first sight, I was kind of thrown off by the ridges all along the midsole to the bottom of the shoe. But after taking a closer look at the aesthetic and contouring of the shoe, it all flows perfectly together. The lacing system implemented on the 350 is fucking awesome. When I first tried these on, I took a closer look at the laces, and I'm still confused as to how they came up with a lacing system for a shoe that has no tongue! But I am impressed on how the lacing system was executed and the type of rope laces they decided to use for the shoe. As plain as the Yeezy 350 boost looks, I must say the sneaker really speaks through the details of the sneaker.
You can find the adidas Yeezy 350 Boost this weekend, Saturday August 22.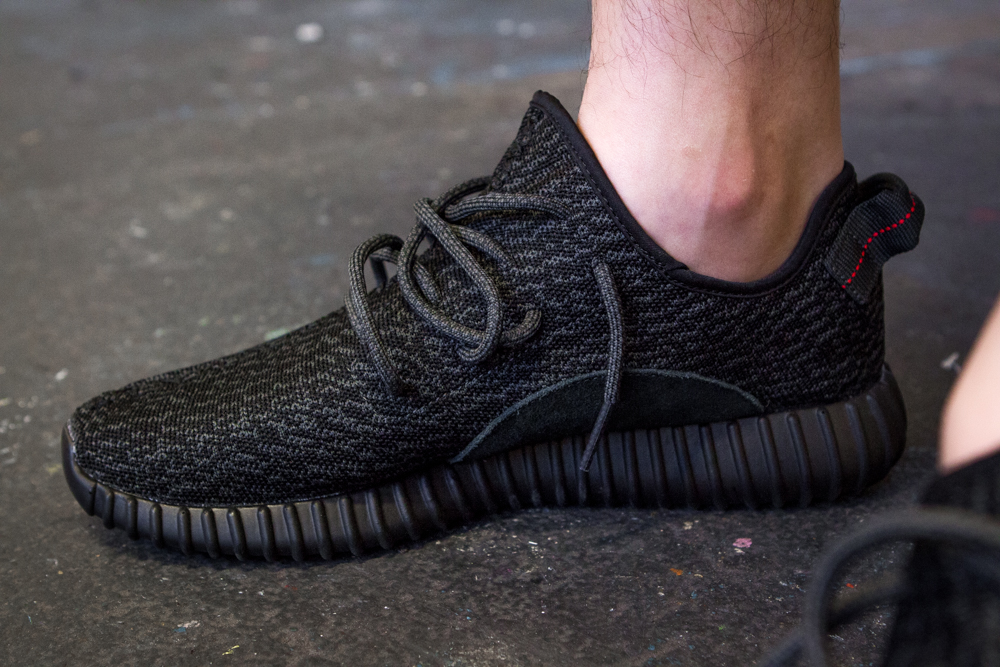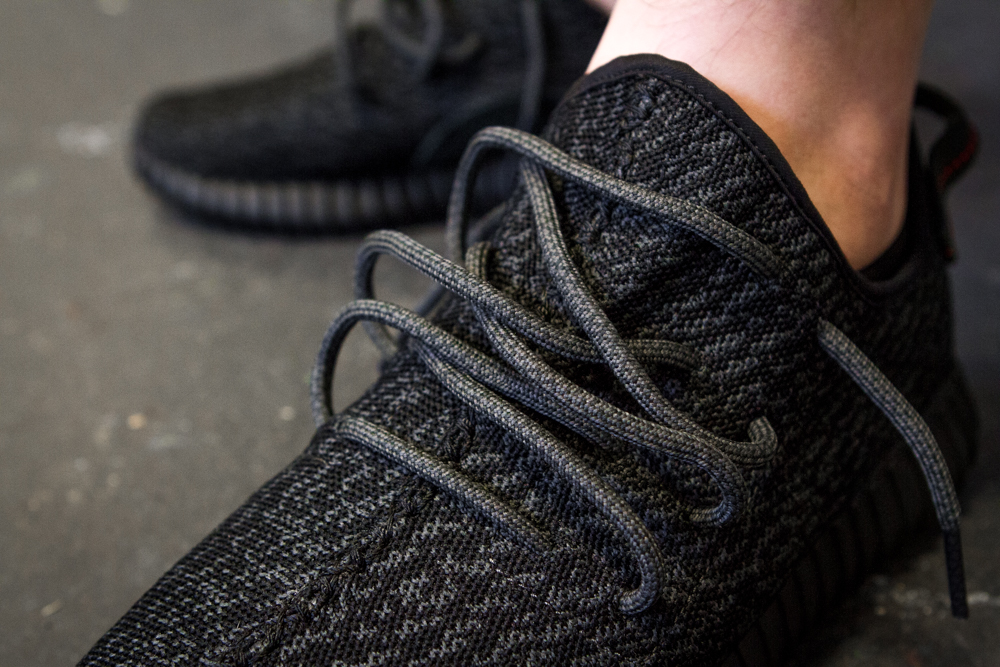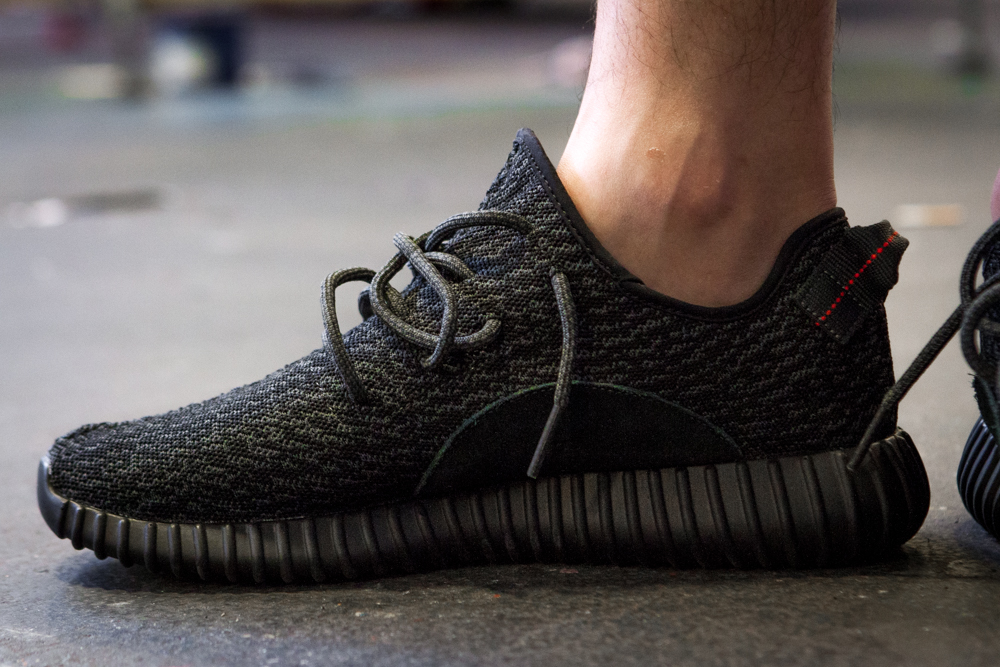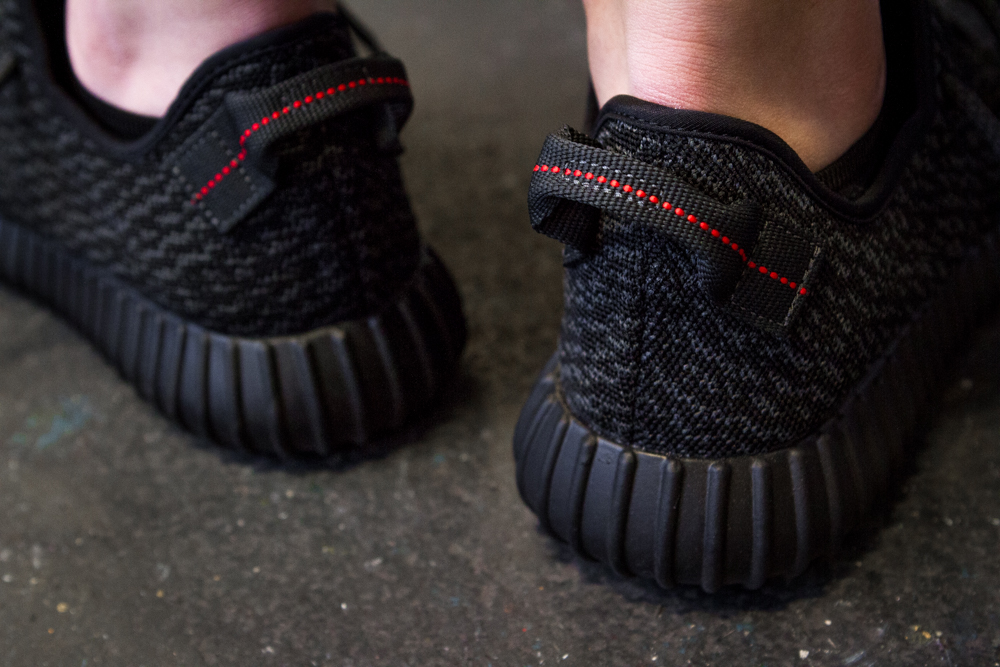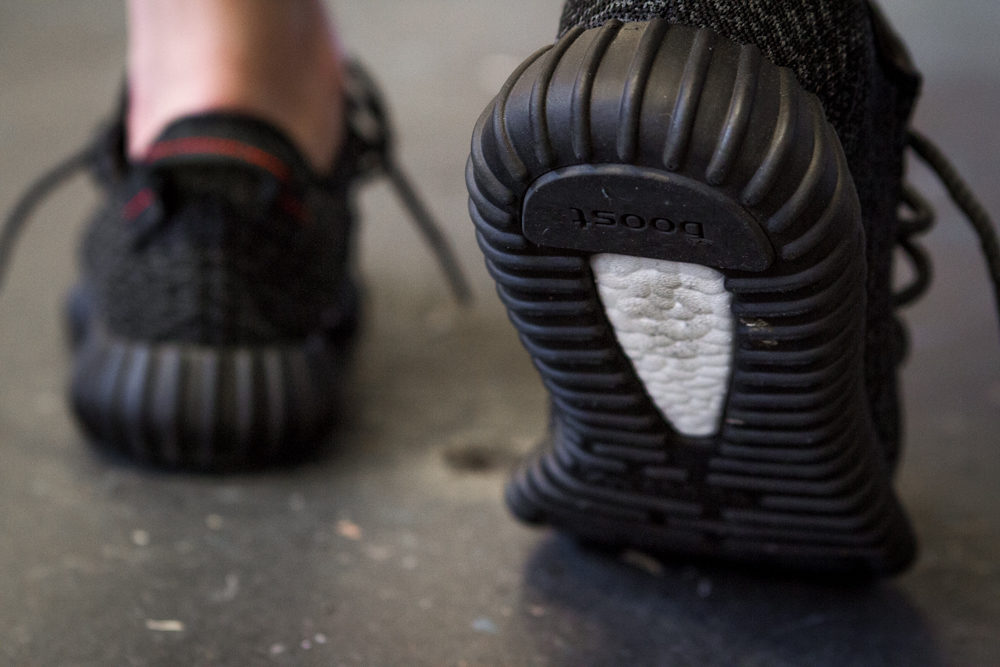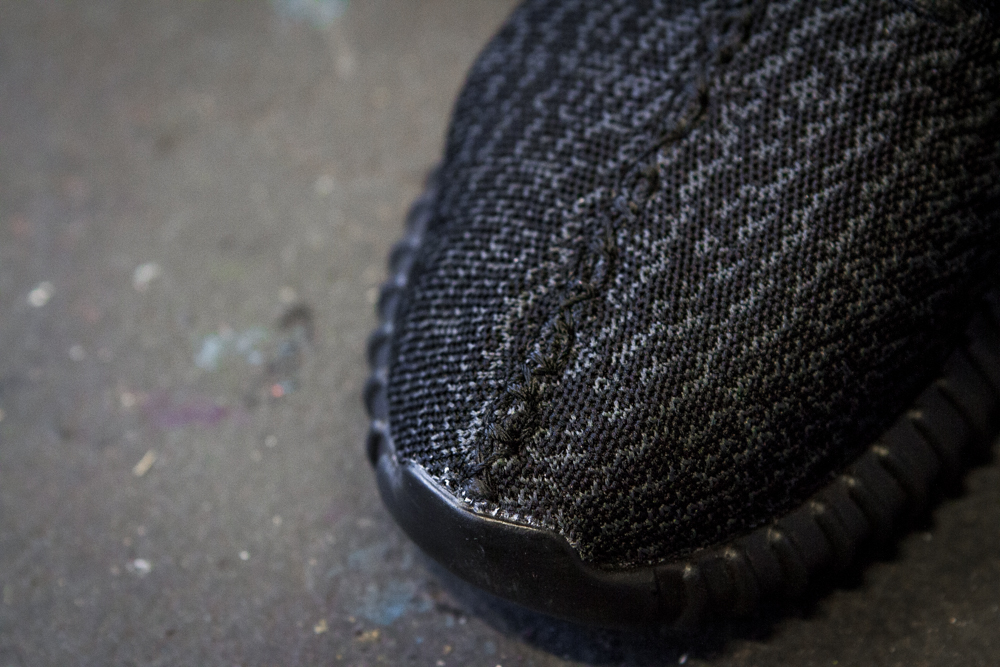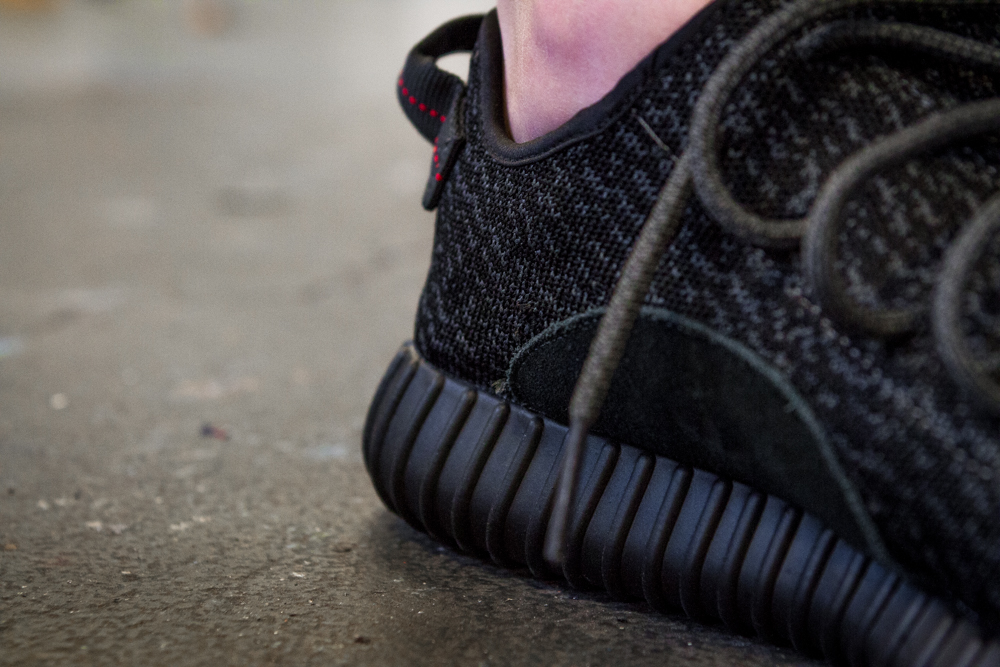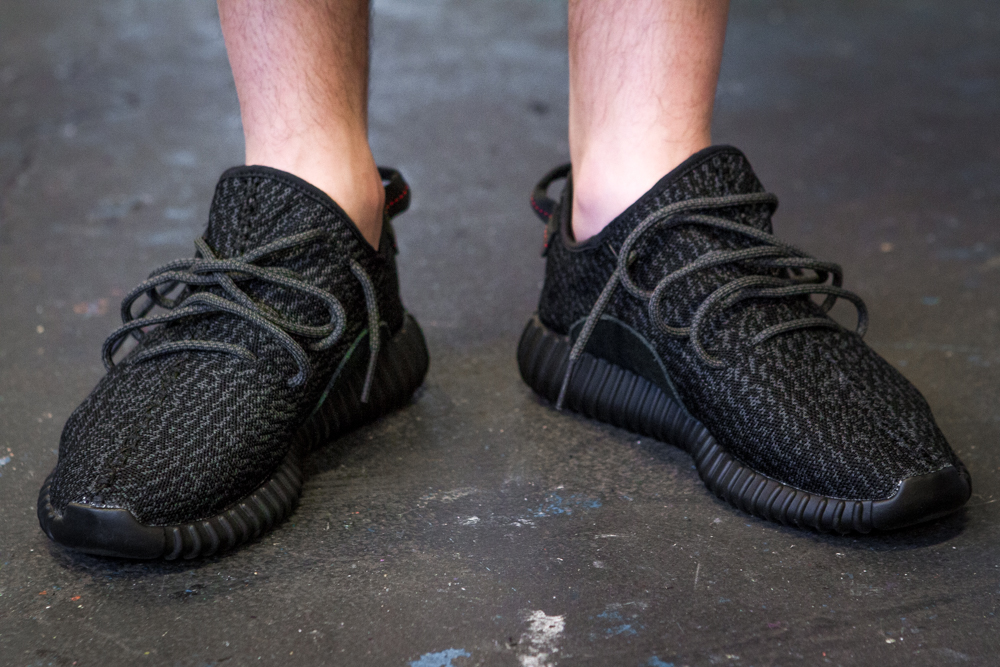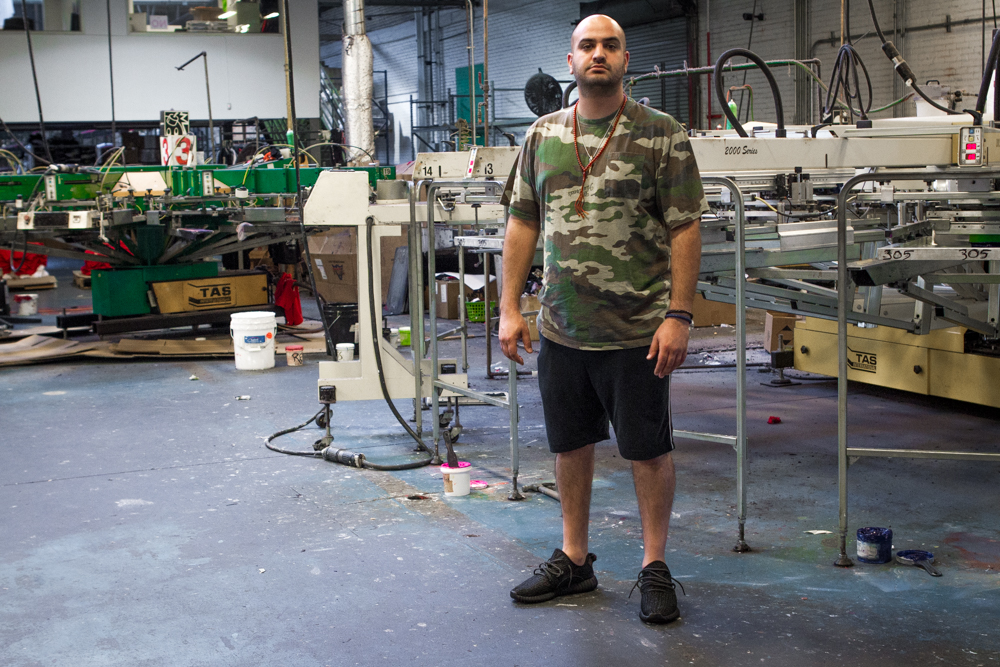 Follow Jon Hundreds and his latest new kicks on Instagram at @archwood.