Chasing technology is utterly stupid. By the time you get a handle on your new DSLR, the latest iteration with better features has arrived. But, that doesn't mean you shouldn't enjoy these modern marvels. I suggest searching for function when you take the plunge. Figure out what you need and want, and then buy accordingly. There will always something bigger and better, but do you really need it? Here is a list of gadgets that I have either purchased or considered purchasing in 2016.
Classic Nintendo Entertainment System
It's crazy how much these are re-selling for, and the truth is that if you are a real NES fan you would have downloaded an emulator eons ago. However, the thirst is real and Nintendo scored big with nostalgia this holiday season. From adults re-acquainting themselves with Pokemon, to the slew lining up outside of GameStop for a chance at the Classic NES, the opportunity to re-live childhood was the clear winner this year.
Source: Nintendo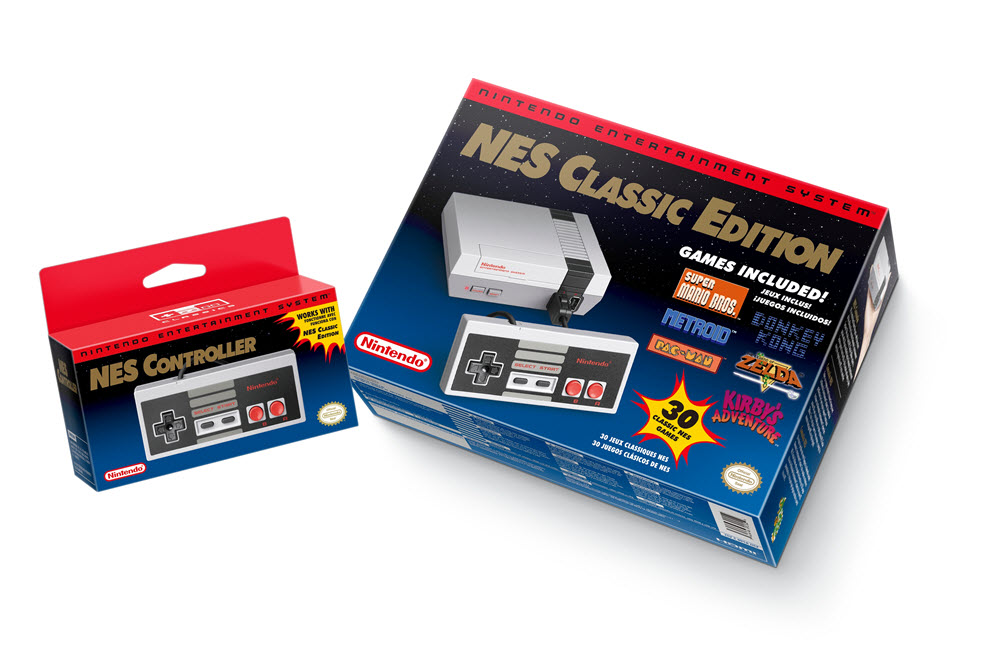 Sony A6500
The A6000 came out three years ago and it is still relevant to many photographers today. This is quite a feat when you consider how much photo enthusiasts love to upgrade and the ever-evolving photography market. But, the A6500 really is a worthy successor and not just another stop-gap. For starters, the sensor is much improved, but let's skip the tech talk and focus on what will really affect the casual user. The A6500 finally has a touch screen! Sony has a history of hesitance with this technology, and limited its application to only a handful of their cameras. Even the $1500 Rx100 Mark 5 is missing this handy and useful technology. A touch screen makes navigation so much easier, and changing focus points are mere taps away. This alone is reason enough to upgrade.
Source: Sony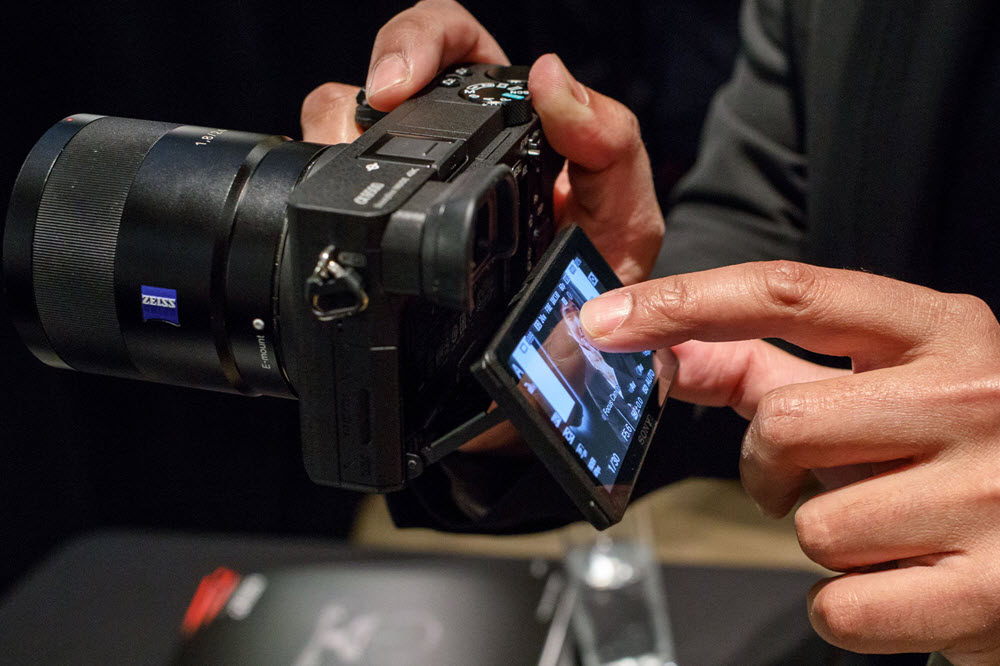 Galaxy S7 and S7 Edge
It's too bad Samsung was marred by the exploding battery of the Note 7 because the S7 and S7 Edge definitely kicks ass. For a first time in a long time, Samsung actually listened to their customers. While the S6 tried too hard to be like the iPhone, the S7 made all the right concessions. The S7 had a gorgeous curved-screen, and museum-quality glass back. Samsung took out many aspects of their intrusive Operating Software, memory was now expandable, the battery became bigger, and Quick Charge 3.0 gives you 80% in 15 minutes. What was noticeably missing was the removable battery from 3 years ago. In order to achieve that seamless design, a removable the battery is a non sequitur; it can't be done. Unfortunately, this design decision also compelled Samsung to recall all of their Note 7 phones. It also made the largest Android producing smartphone company the butt of countless late night jokes.
Source: Samsung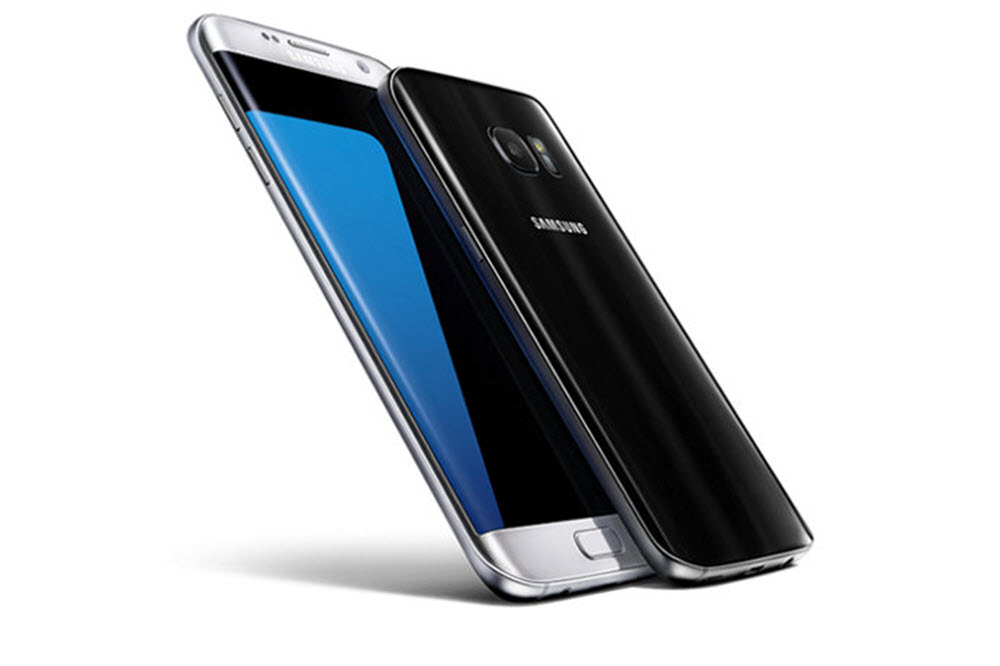 Amazon Echo Dot
The Amazon Echo Dot is a sneaky way to get into your home and to direct nearly every purchase to Amazon, but the AI is scary good. All those dumb questions that people without Google seem to ask can now be answered by Alexa. Besides answering asinine questions, the Amazon Echo Dot can stream music services, solve crime, and those with Amazon Prime have the added benefit of using Prime Music. For the cost of a Bluetooth speaker, the Echo Dot provides a host of value.
Source: Amazon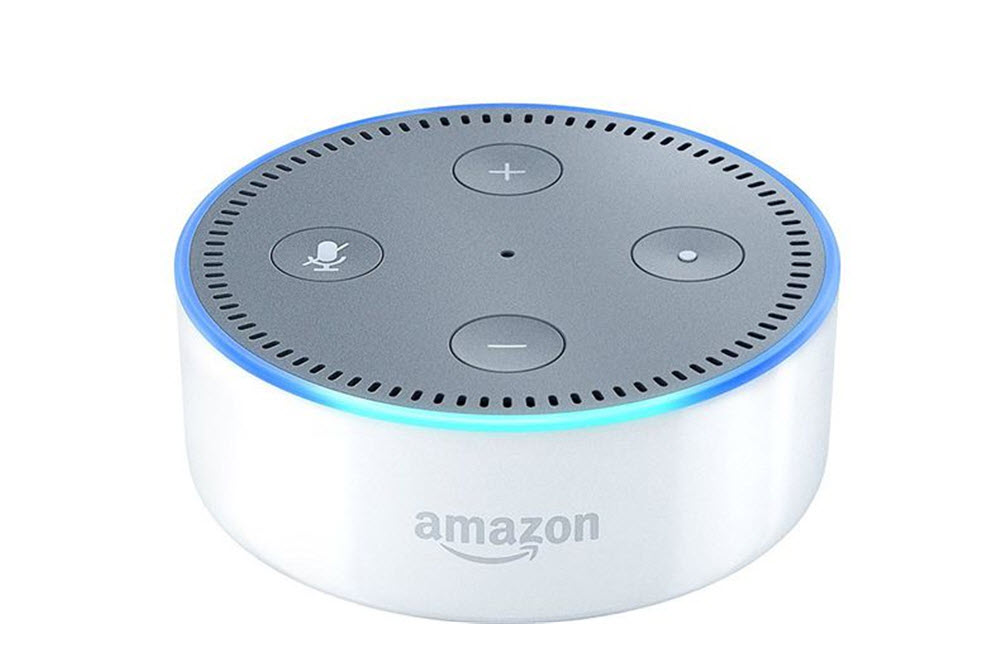 AMD RX 480
AMD and NVIDIA brought down the cost of virtual reality in 2016. A VR set-up last year started with a $400 video card, but in June AMD flipped the script. The introduced a VR-capable video card at half the price. The RX 480 isn't the best card on the market, but at its price point, it has minimal power draw and is optimized for DirectX 12. This is all nerd-speak for games due out next year, but you get the point. (Hint: Really, really, crisp porn.)
Source: AMD
Gimbal
You can have the best camera with the dopest lens in the world, but if you have some shaky hands, the results will be shit. Image stabilization comes either digitally or optically, but the Gimbal seems to have solved that age-old problem with science. A gimbal is technically just a single pivoted support that allows for an object to rotate. But, the gimbals on the market all have three and keeps your mounted camera upright and steady. Check out the videos on YouTube. It's pretty awesome, and can make the difference between a sketchy snowboarding session to something watchable.
Source: EVO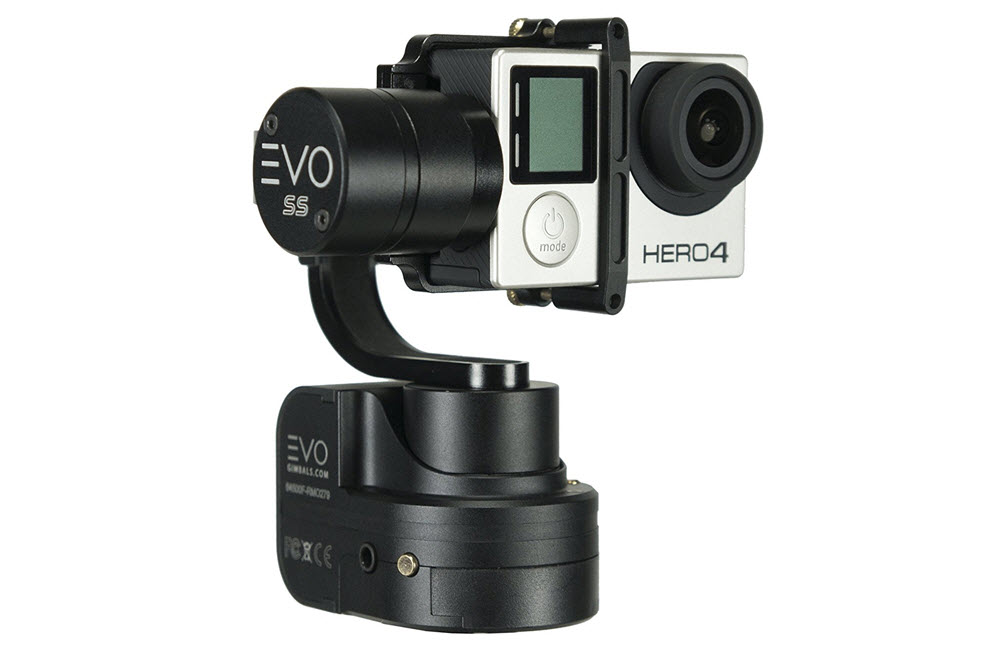 Beats Powerbeats 3
I have this disdain for Apple. My body gets all hot at Best Buy when someone is asking about a MacBook. There's a more powerful ultrabook on the other table and costs about half the price?!?!?!?! But somehow Apple has made the list in the form of their subsidiary, Beats. The Powerbeats 3 aren't a huge improvement over the 2, but it comes with one feature all gym rats will appreciate. The Powerbeats 3 has a quick-charge feature that gives you an hour of music with a five-minute charge. Imagine gathering your gear for the gym only to learn that your headphones are powerless. You're going to have to listen to awful hip-hop fused with early 2000s rave music. Or even worse, you might have to talk to someone. Your fears are allayed with the new Powerbeats within 5 minutes.
Source: Beats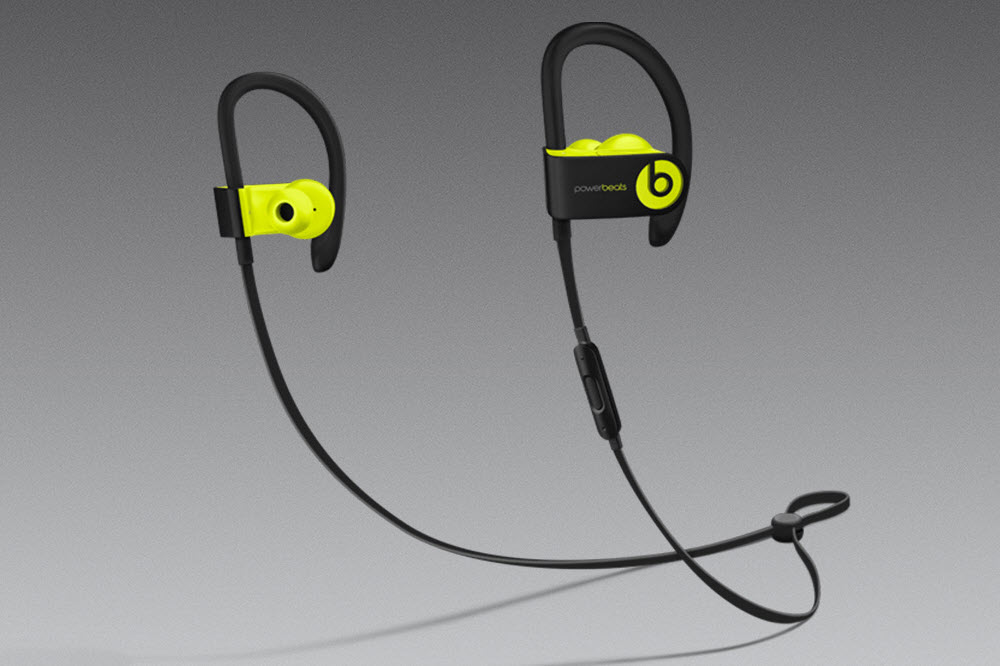 Roku 4K
Google doesn't get along with Amazon, so there isn't a Prime Video App on the Chromecast—and forget about getting Google's Play store on your Apple TV or Amazon Firestick. The only streamer that really gets along with everyone is the Roku. And for 2016, Roku launched the Roku 4k Ultra HD. The only streamer on the market that is compatible with iOS, Android, and Windows devices. Oh, plus 4K. Of Course.
Source: Roku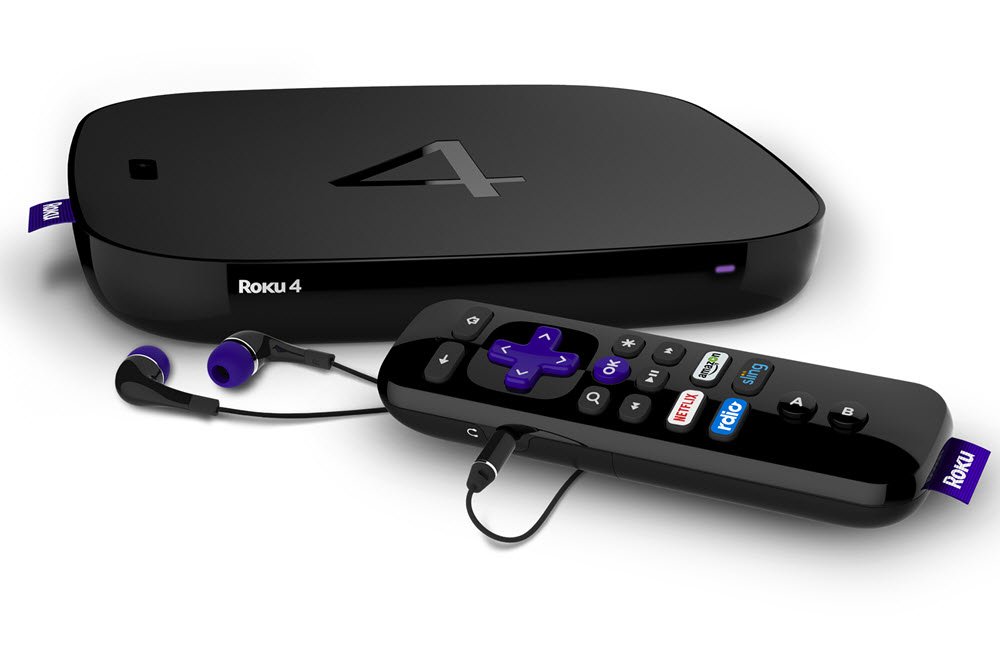 Wacom Bamboo Slate Smartpad
After being admonished during a SAT prep course over twenty years ago, I have become a dedicated note-taker. I am avid about writing shit down, even if I lose that little piece of paper, writing things down helps you commit it to memory. The Wacom Bamboo Slate is perfect for those that are incessant about taking notes, and habitual about losing them. You write your notes naturally with pen and any sheet of paper and the Bamboo slate digitizes the information and can export it as PG, PNG, PDF or WILL file formats and can also sync with cloud services like Inkspace, Dropbox®, Evernote®, and OneNote®.
Source: Wacom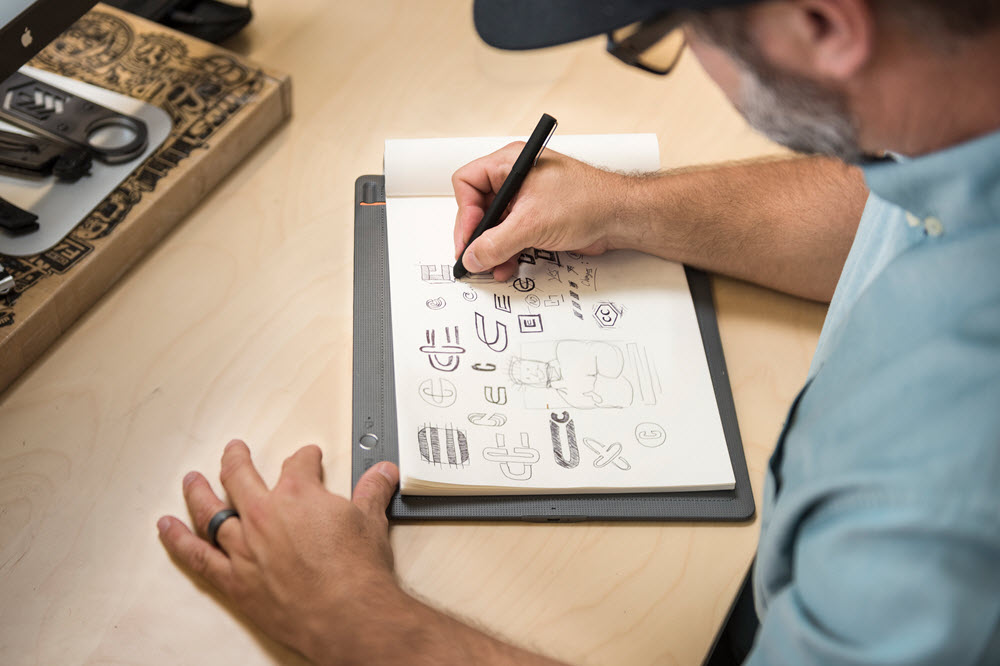 Arlo
I don't have a lot of valuable stuff, but that doesn't mean I care any less about keeping my stack of sneakers safe. For those that can't afford hiring an electrician to wire the home for a security system, there is Arlo. Netgear has created a security system for the millennial and offers a camera that is Wireless and battery-powered. Mount it anywhere in the home and you don't have to worry about charging it for a few months. An app helps you set-up the motion detection and all of the recorded content is instantly stored to a free Cloud service. Your phone has now become your own personal security guard. The clips and pictures remain on the server for 7 days before it is deleted, but additional hosting services are also available. Oh, got a super baller home? Just get more cameras and they can all get hooked up into the same system.
Source: Netgear
***