All those awesome shows I get to shoot at The Glass House?  Well, that comes courtesy of our old friend, Jon Halperin.  A longstanding mainstay in the Southern California independent music scene, Jon is also an avid collector (as we showed you), as well an aficionado of all things T-shirt.  Here, he takes it way back with an "X" band tee – or whatever it is. In this latest addition to Best. T-shirt or Cut-off Sweatshirt thing. Ever.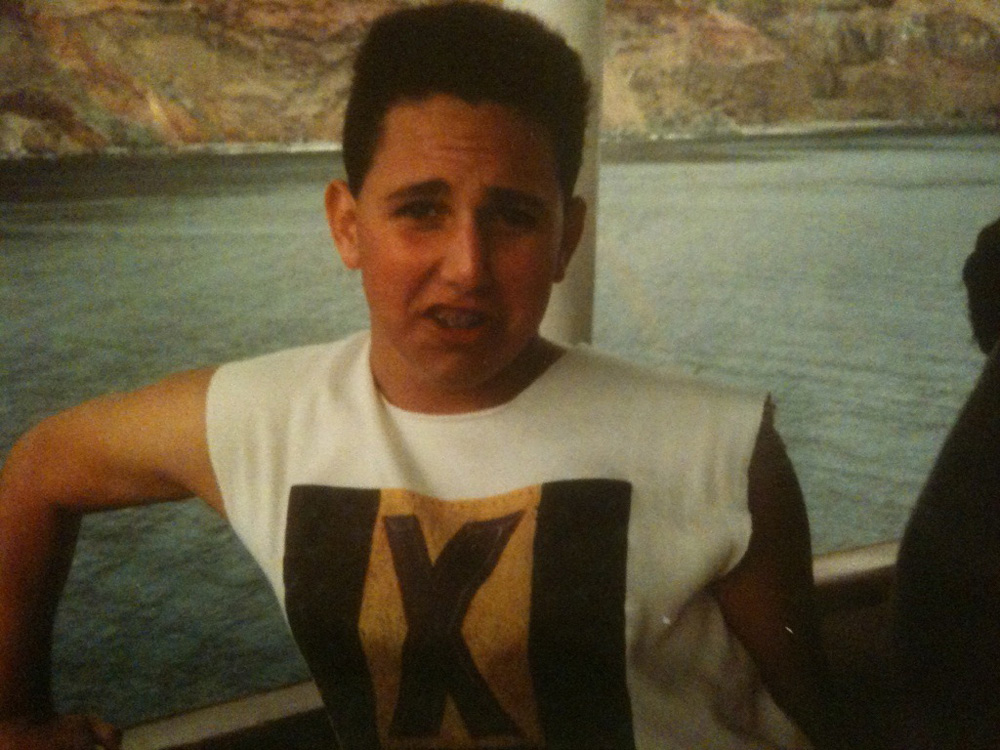 The T-shirt:  It's not really a T-shirt…but it's not really a sweatshirt either. It's a sweatshirt with cut off sleeves and cut off collar. I bought it at the X concert at UC Irvine's Crawford Hall on the "More Fun in the New World" tour in 1983. I was a fan of theirs since the "Los Angeles" record. I still remember seeing Billy Zoom's flashy silver guitar, his goofy smile for the first time live. Supposedly, Red Hot Chili Peppers opened, but I seem to remember that it was the Red Devils.
Regardless, flash forward 30 years later and I am selling merch for X at the Roxy as a favor for their manager. I showed the picture of me in my X sweat/T-shirt and Exene from the band proceeds to tell me those were a mistake and should have never been sold. I guess I was one of the lucky ones.
The Story: It's my favorite shirt I've ever owned because it really personified who I was in 1983. It was X, The Clash, The Sex Pistols. The Jam, The Specials….it was jeans, tshirts, button down plaid shirts, docs, and converse. It is still who I am today. I love this picture of me in this shirt to death.
What's up, Jon? I still book The Glass House in Pomona, and continue to work for the Coachella Music and Arts Festival and First City Festival doing high end merch, the record store, and various other little projects. I still buy a lot of art and records.