NEIGHBORHOOD x adidas – You don't have to be affiliated to appreciate the deep blue hue used in the latest project between Japan's NEIGHBORHOOD and adidas. The "Night Marine" is the definition of clean with the premium leather uppers, and the clean white stripes. I like how NEIGHBORHOOD kept the branding to a bare minimum to really let the silhouette of this high-cut shell-toe to shine. I'm not always down with this streetwear sneaker projects, but this is definitely one that is done right,
NEIGHBORHOOD and adidas has linked up this spring for a huge project, and the latest addition is this Pro Model joint in a bold "Night Marine" colorway. Using a premium leather upper draped in a bold navy blue, the three stripes in white make a nice contrast. NEIGHBORHOOD's branding is kept at a minimum with foil printing on the quarter panel and the adidas skull and crossbone logo appearing on the heel. Those that appreciate the iconic shell-toe design across a high-cut athletic sneaker can pick up a pair now.
Source: Sneaker Politics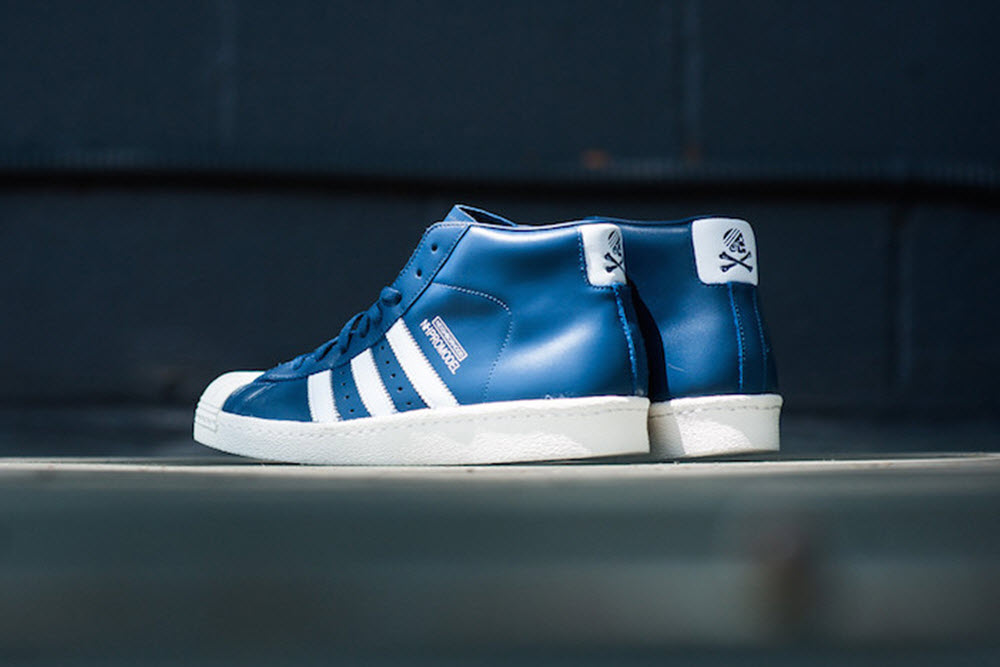 Best Made Footlocker – 200 bones is a lot to pay for something you may find at a military surplus, but I guarantee it won't look quite as clean as this one from Best Made. Their new footlocker takes a familiar military design and overhauls it with the finest upgrades. Instead of plywood, the footlocker is made from a durable steel that is then powder-coated. There is a tray inside, and the customizable brass name plate completes the look. The footlocker is pretty spacious, and keeping all that clutter from the floors and desk is a smart move.
Want to store your crap like a boss? Get yourself a sturdy footlocker like the one Best Made has just released. Using the iconic design made popular by the US military, the footlocker is a rectangular case that is big and spacious. Best Made upgrades the usual plywood with durable steel that is then powder-coated. Other features include an interior sliding tray, side handles, a locking clasp, and a customizable brass name plate. The footlocker will come in Army green or Navy grey, and both will retail at $205.
Source: Best Made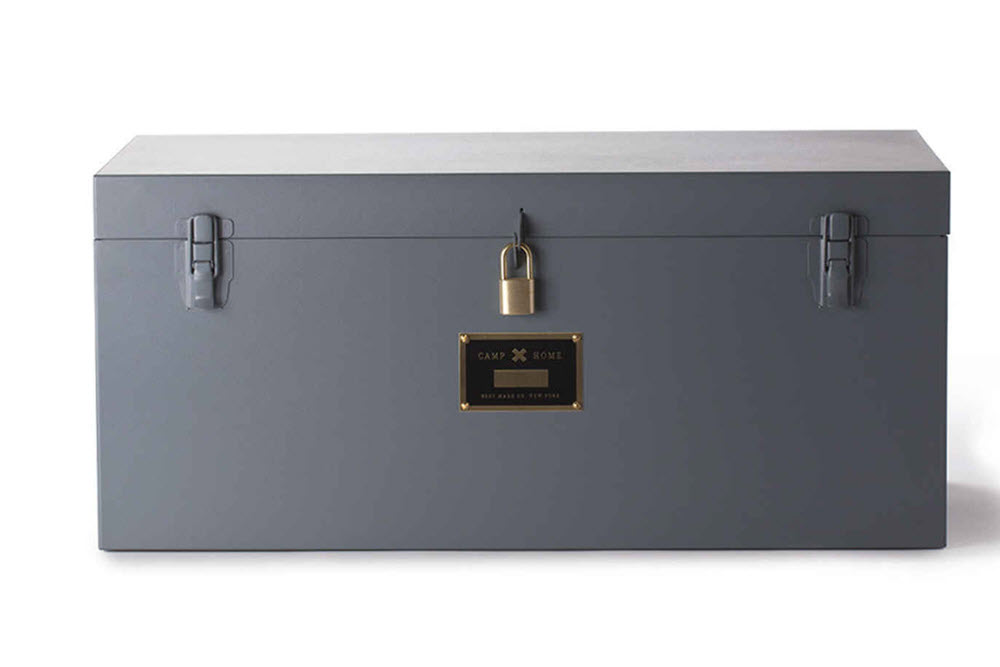 Vans Drained and Confused Authentic "Pineapple White" – The shape of the Authentic is made to chill, and this print personifies that Cheetos and Slurpee life. Using a egg-shell colored canvas, the print is decorated with pineapple shaped skulls. The best part is that these bad boys are also rocking some sweet sunglasses. Like most Authentics, these will be priced right, and will add to any low-key ensemble you have in mind.
I'm always for a classic getting remixed, and this one's no different. The newest Drained and Confused Authentic is given a refreshing shell with a whimsical pineapple skull print. As per the Authentic aesthetic, it's a lace up low top with a durable canvas upper that works with nearly any bottom. This pair might be a little late to cop for Coachella this weekend, but there's always weekend 2.
Source: Vans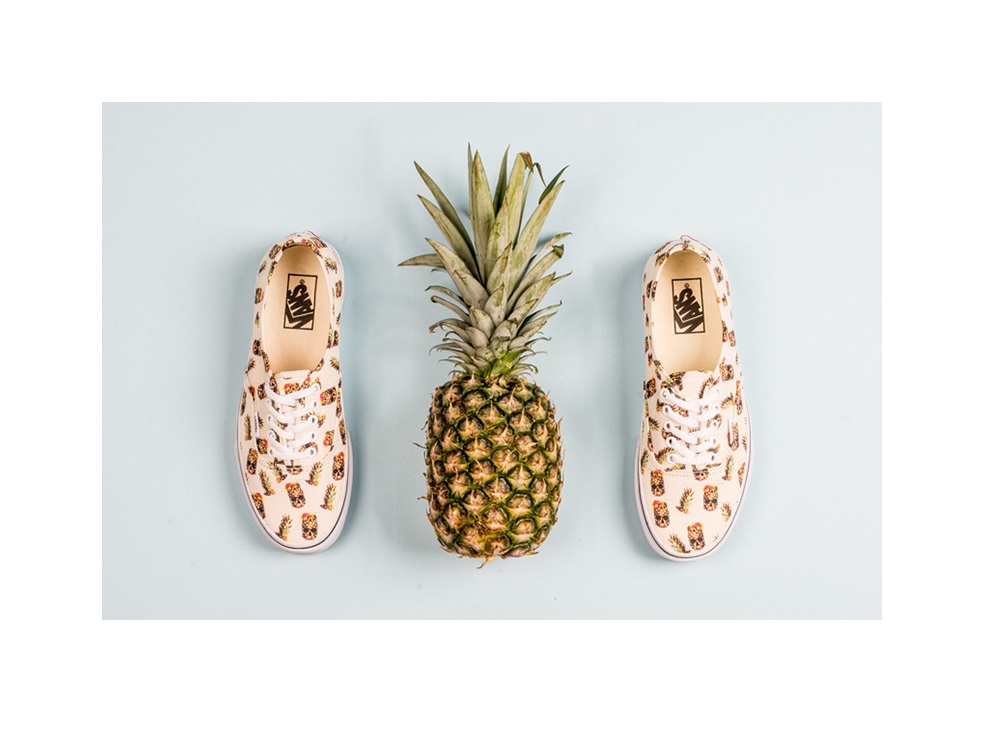 Uniform Wares C40 – Finding an affordable timepiece that doesn't look douchey is pretty tough. Uniform Wares has done a fine job of creating a timepiece that looks good, and isn't the size of a tuna can. The C40 follows the tradition set by its predecessors by using a 40mm case in rose gold, black, or silver. The dial uses the clean and familiar stick design and the day and date function is also a nice touch. The watch can be dressed up in premium leather, or an old school diver inspired Milanese steel bracelet. The success of the watch comes through when you see how the classic design can accommodate a world of strap options.
Those that appreciate simple designs already know about Uniform Ware and their clean approach to timepieces. The C40 is an extension of their day and date model and continues the minimalist theme. Using three different case styles, the C40 is a slick dress watch that measures in just right at 40mm. They're available in rose gold, black and silver, and tonal stainless steel. Any color works well with strap options that include Milanese steel bracelets, to premium Cordovan leather.
Source: UniformWares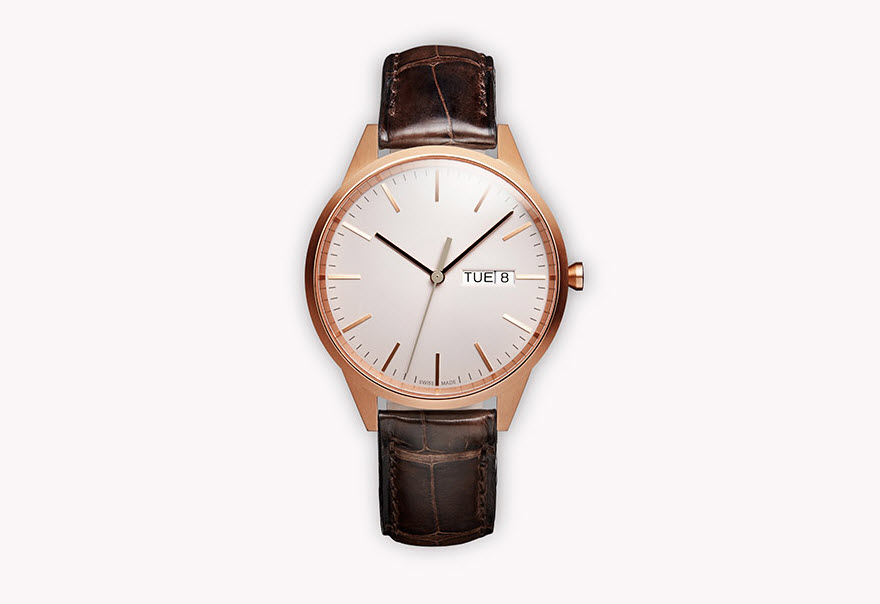 Ace Hotel x Reigning Champ – I like well-made stuff, and Reigning Champ does an awesome job with athletic fleece. The heavyweight construction means that it'll keep you warm even after tons of washes. The Ace Hotel logo is kept at a minimum and this is some hotel swag that makes sense. When travelling from city to city, it's easy to lose things, or underpack. A hoody made by a trusted Canadian company will definitely come in handy.
Most hotel gift shops do not compel you to buy a branded T-shirt or hoodie. But Ace Hotel isn't like Sheraton or Hilton. They take their products seriously, and for Spring 2015 they team up with Reigning Champ for a small collection crew-necks and hoodies. The Ace Hotel is front and center for this project, and with Reigning Champ in the picture you can expect a great fit, and unbeatable construction. The collection of sweats is available now, and will be available exclusively at Ace Hotel and their online store.
Source: Ace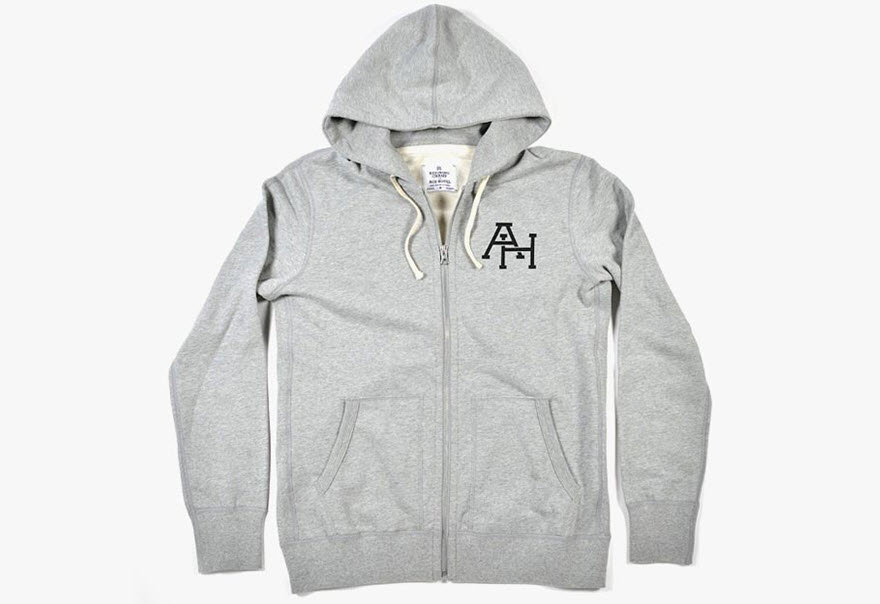 NEIGHBORHOOD x Steele Luggage Collection – The ill thing about Steele Luggage is that they have been supplying all the major hotels in the world. Their bags can take the beating you would expect from servicing linens for the entire traveling world. The Cambridge-based company has a way with heavy duty canvas and turning it into tote bags and laundry bags is a real smart move. NEIGHBORHOOD branding on this project is minimal, and the Steel luggage brand can be trusted for a lifetime.
Japan's very own NEIGHBORHOOD collaborated with Cambridge's native canvas basket makers Steele to bring consumers a seamless capsule collection. The joint effort produces a series of heavy duty canvas baskets and tote bags, with branding from both makers emblazoned on the shell of each piece. Want to broaden your carbon foot print? Look out for this luggage collection set to release in the coming weeks at select retailers.
Source: honeyee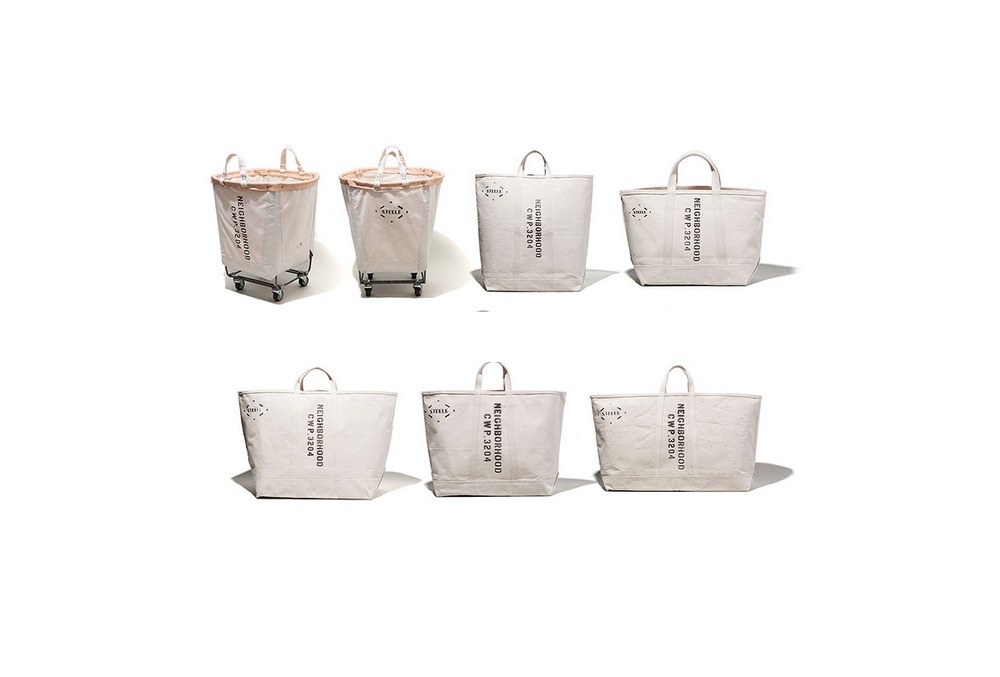 Batman x Moleskin – Digging into your backpack and pulling out a Batman covered notebook is one of the corniest things a thirty-year-old can do, but I wouldn't care. This notebook between Moleskin and DC Comics is totally bad ass. I wouldn't want to doodle or write my notes in anything else other than one featuring the world's greatest detective. Besides the metallic details on the cover, the notebook also throws in a couple of stickers that will be perfect on the laptop.
I never undestood themed notebooks, but I can totally get behind this one between Moleskin and DC Comics. In anticipation of the forthcoming Batman vs Superman film, DC Comics and Moleskin will release five differently illustrated notebooks. The notebooks come with a cityscape of Gotham printed across the endpapers. In addition to the beautiful illustrations, the limited edition Moleskins will arrive with metallic detailing on the cover, and themed stickers.
Source: Moleskin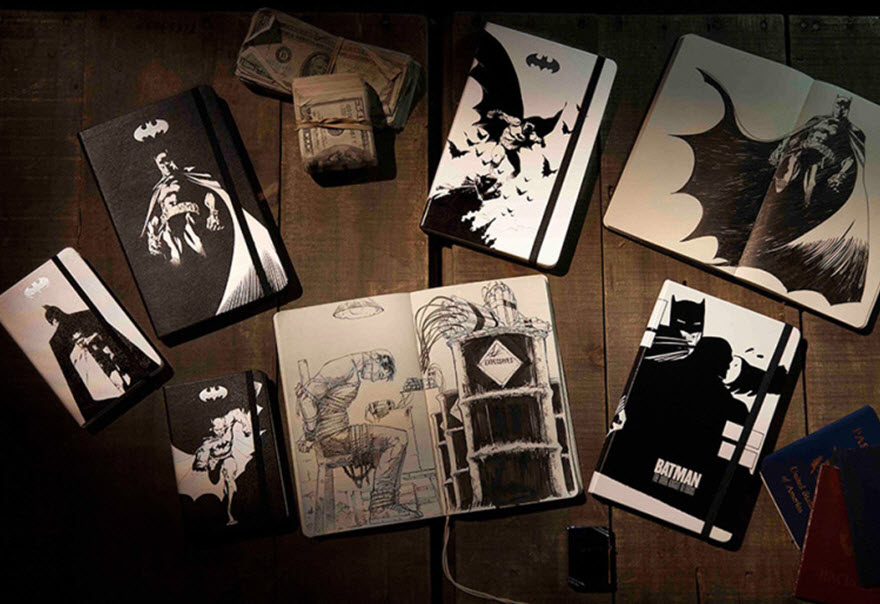 DQM Spring 2015 Collection – I'm just really feeling this quilted athletic fleece from DQM. The rest of the collection is nice and clean too, but dressing up a casual piece with a diamond quilted pattern offers just enough contrast without drawing attention. I like things simple and clean, but a little bit of pattern can be appreciated. The subtle tag on the left hem is just about all the branding I can take, and gets everything about the fleece to come together.
DQM has been holding down New York sneakerheads for a long time now, but their apparel collection continues to gain traction for Spring 2015. Instead of the usual graphic T-shirts, DQM creates a more sophisticated ensemble of men's goods with an array of button-down shirts, quilted fleece, and plenty of options for those looking for a logo cap. The collection isn't spectacular, but it's consistent and steady and DQM quality is on-point as usual.