Timex Waterbury Watch – Not everyone can afford the Audemars and Pateks, but the desire to look good is universal. Timex's Waterbury is an affordable watch that looks classy, sophisticated, and masculine. Using a historic military design the watch arrives with either a blackened case or a stainless steel one. The dial is a simple Arabic numeral design flanked by Timex's Indiglo light-up technology. What finishes the look is the leather NATO strap with blackened rings. The watch is simple, clean, and doesn't break the bank.
With the Weekender making a comeback, it's time for Timex to create a new timepiece that echoes the look of the classics. That new watch is the Waterbury and it does a fine job of borrowing some military elements, while maintaining a clean and simple look. Using a a blackened steel case, the watch arrives with a dial with Arabic numerals, and the reliable Indiglo light. The watch is paired with a NATO-style genuine leather strap, and is available now at a ridiculously affordable price of $75.
Source: Timex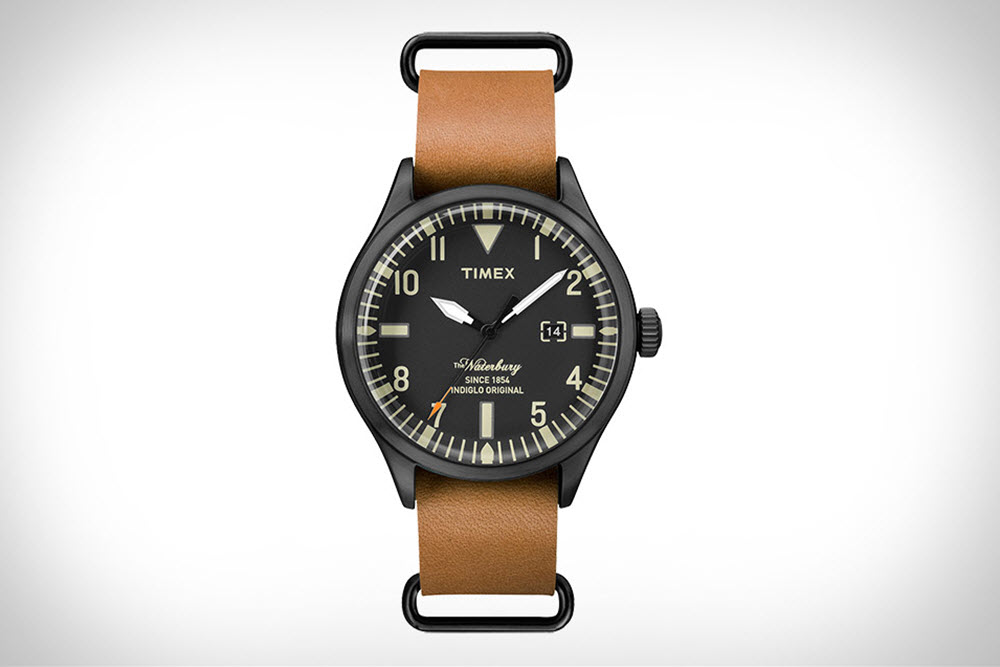 Street Machine x Vans Syndicate – I know summer is coming, and I need the right pair of shoes to chill in. I got some gnarly toes from 2 decades of basketball, so these Authentics between Street Machine and Vans Syndicate can keep my ratchet toes covered while still allowing me to be cool. The checkered pattern on the midsole is a nice touch, but it's really the mesh uppers that makes these collaborative Authentics stand out. Keeping the colorway to a simple black and white means I can wear these nearly everywhere.
I remember heading into downtown San Diego to hit up Street Machine for the latest Nike Dunk SB. I would balk at the $150 price tag for the Supas and Forbes, but still appreciated the fact a store like Street Machine was so easily accessible. Street Machine is a different beast now and their presence in the Netherlands is turning up another limited collaboration. By working with Vans Syndicate, the two brands create a pair of Authentics that are perfect for the summer. Using a breathable premium mesh upper, the skate classics have a nice airy feel. A checkered pattern adorns the midsole, and will be available Saturday, May 2.
Source: Street Machine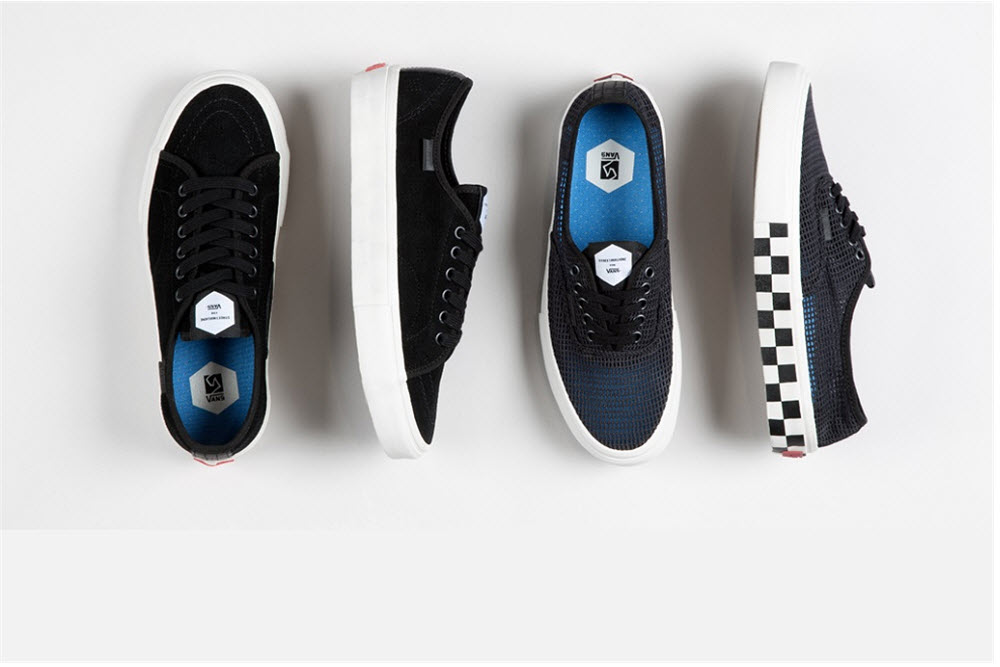 Aether Motorcycle Collection – There's nothing discreet about a motorcycle jacket. When you have D3O padding along the back, shoulder, chest, and elbows any motorcycle jacket makes you look like Frankenstein. Aether's new Expedition jacket manages to keep the distinct characteristics of a textile motorcycle jacket at bay, and ushers in a look that is suitable for the street. Along the way, they skip the usual ballistic nylon and use a premium textile from Japan.
Aether is best known for their collection of outdoor gear, but this San Francisco-based company is really all about adventure. For 2015, Aether is kicking off a motorcycle collection, and plan to blend cutting-edge style with premium durability. The flagship jacket is the Expedition, and with a longer cut, it shares a bit of English Barbour DNA. But, the similarities stop there because Aether skips the waxed cotton in favor of ultra-tough 3-layer Japanese field nylon. This technical textile makes the Expedition abrasion-resistant, waterproof, and breathable. Impact points are double-layered and protection comes via D3O, which has shock-absorbing padding placed in the shoulders, elbow, back, and chest. The jacket is made for those long rides, and is available now.
Source: Aether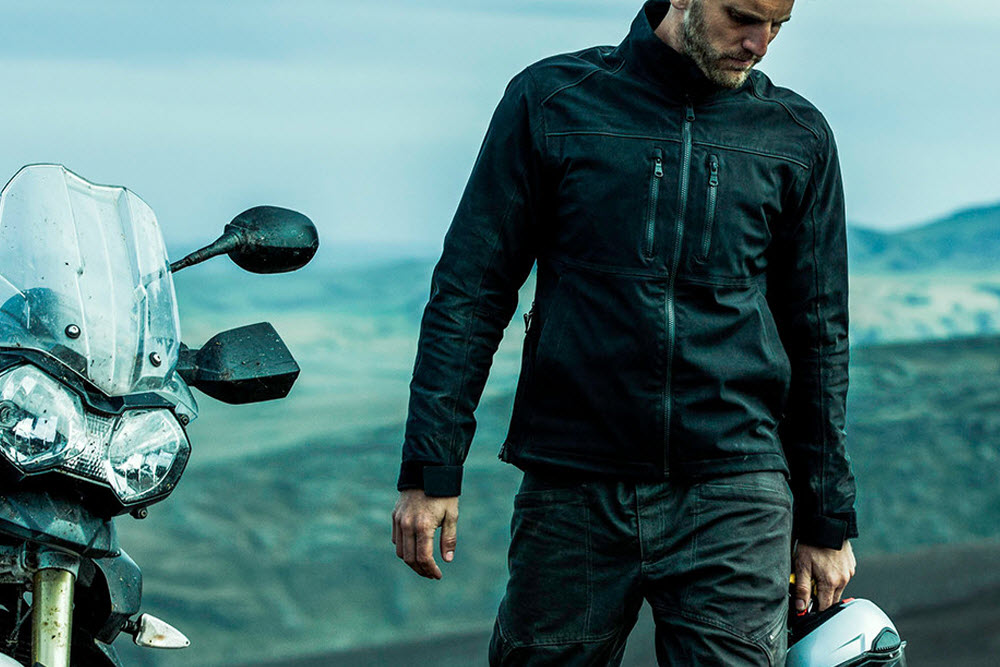 Palace x adidas Originals – I'll joke and jest, but I really do like what Palace and adidas Originals did here. They really dug into a subculture and created pieces that reflect that Eastern European squatter's look. Amid this hood look, Palace injects some of their own perspective with the use of 3M and color-blocking. At the end of the day, we get a set of windsuits that look  like they fell off of a truck in the early nineties.
Anyone heading to Eastern Europe and need to fit in? Check out the latest project between adidas and Palace, and you can look like a low-level gangster. Mixing streetwear edge and Ukrainian thuggery, this collaboration has several taffeta windsuits to choose from. With reflective 3M and the Palace logo on deck, it'll be a breeze to flex when you're robbing the cigarette truck with the squad. Besides the windbreakers, Palace and adidas are lacing fans up with a couple of football jerseys, and a bucket hat.
Source: adidas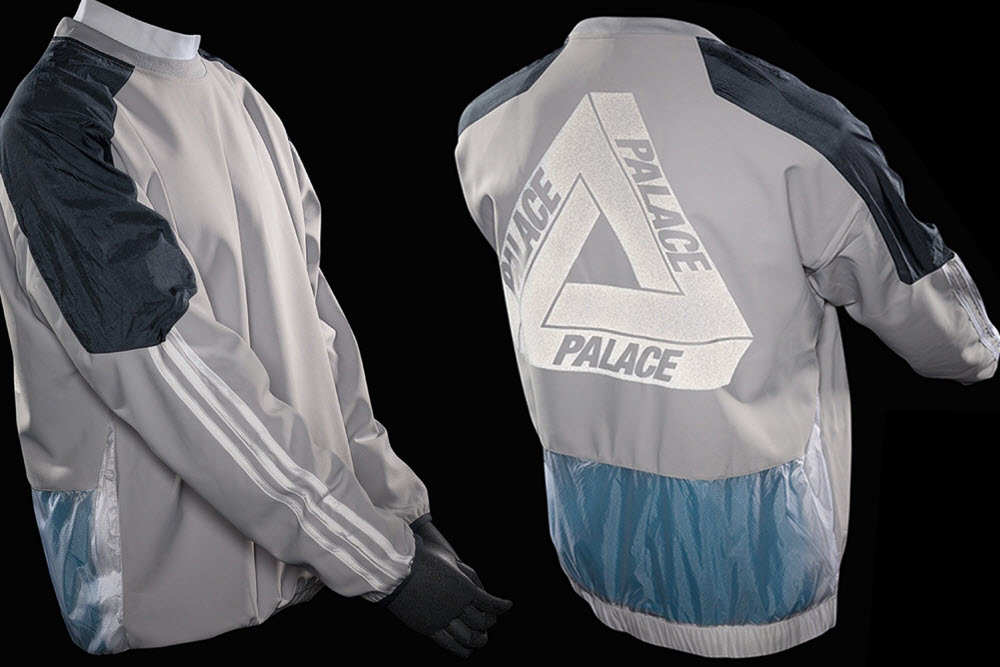 TomTom Bandit Action Camera – I can be a real lazy fuck, and if you check the GoPro folder on my desktop you'll find about 30GB worth of unedited vacation footage.  I have friends texting and emailing me about trips from two years back, and all of that bullshit can be removed if I had the Bandit Action camera. TomTom takes their know-how with GPS and creates a camera with a bunch of sensors. These sensors track speed, altitude, G-force, and acceleration and highlight these peak moments in a useful highlight reel. Instead of watching through useless footage to get those couple seconds of action the Bandit does it all for you.
Thanks to GoPro, the action camera is getting stronger, and more popular. With many brands entering the arena, TomTom is hoping to get a leg up on the competition with their pre-edited highlight feature. Using integrated GPS and a load of different sensors, the new Bandit Action camera monitors your speed, altitude, G-force, and acceleration to find and tag the most exciting moments during your recording. All this data is used to create a highlight reel of your latest adventure, and the companion smartphone app allows you to quickly share the clip.
Source: TomTom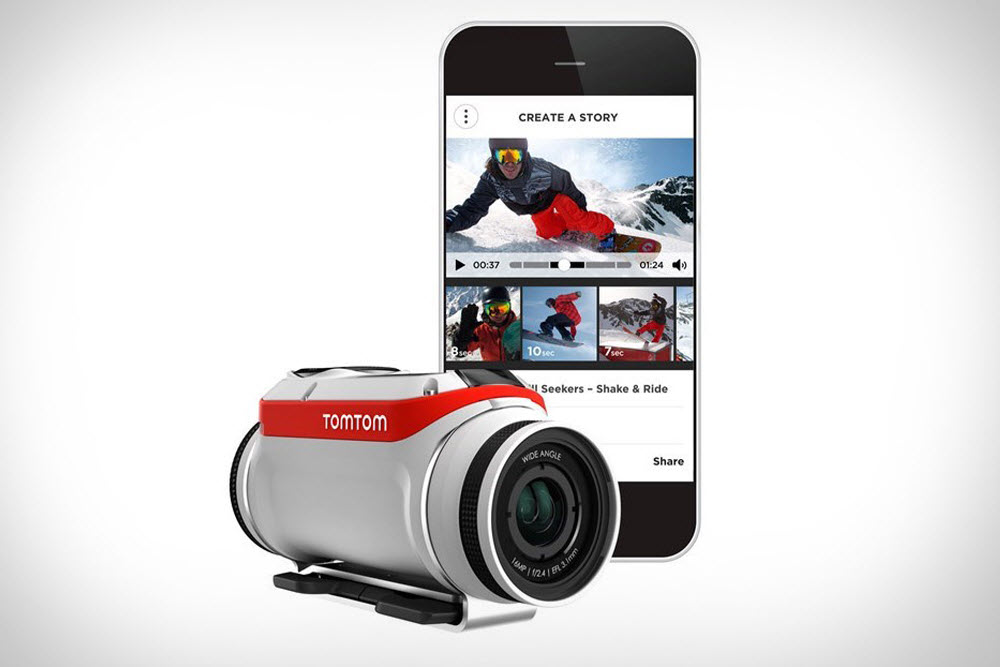 Dipset Home Goods – Dipset takes the "L" all the time, but when Killa Cam is in the mix, it's nothing but wins. Here is another winner from Cam'ron and his crew. Cam is coming for your home with his latest project and starts things off with a couple of throw pillows for the sofa. Then they step it up with some paisley duvet covers for the bedroom. Things are finished off the the coup de grâce-Cam'ron shower curtains for the bathroom. Just imagine the reaction from your lady friends when they peep the Don in your bathroom.
Ready to bone, ready for dome 55th exit, damn, damn, already we home. 
You had Cam'ron on your socks, across your Ts, and now you can get Killa in your home. Dipset is worldwide and moving into home goods with their latest assortment of merch. Using two famous get-ups from Cam's Purple Haze days, the flamboyant photographs are super-sized to fit a shower curtain and an assortment of couch pillows. There is also a camouflage pillow with the Diplomats logo, along with paisley purple duvet covers. I was going to hate on this project, then I listened to "Down And Out" and realized you can't hurt a god.
Source: Dipset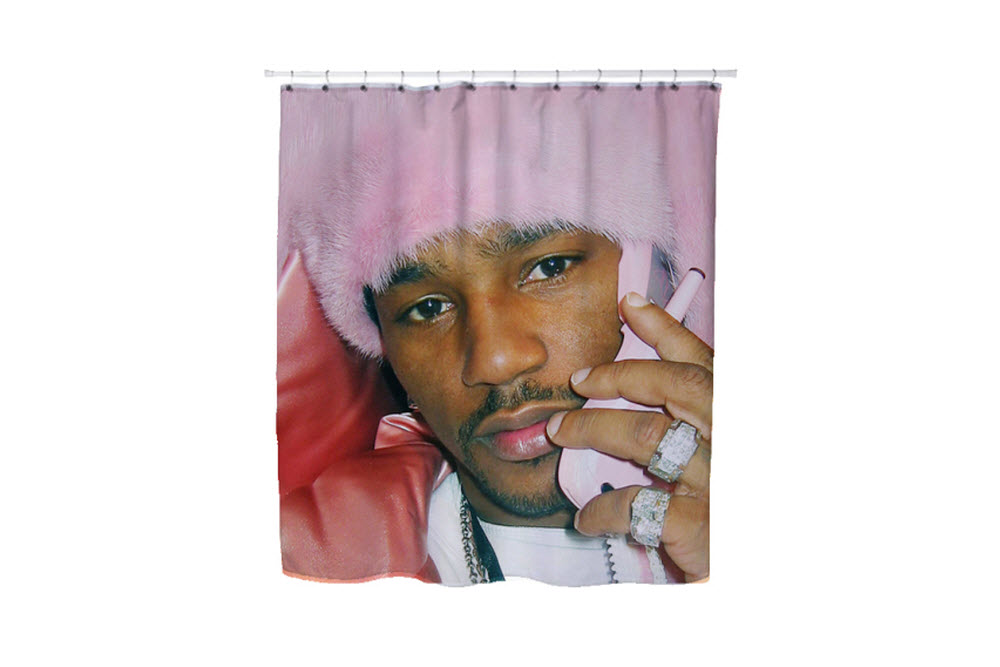 Publish for CLAE – Publish and CLAE did a kick-ass job with the project. The color is spot on, and the silhouette makes it the perfect low-key casual sneaker. Besides looking super clean, CLAE steps up their production values and uses premium Italian vegetable tanned leather, and soft nubuck for the uppers. I would prefer a bit of contrast across the midsoles, but at the end, CLAE and Publish came correct by using the classic gum color for the outsoles. Only 500 pairs were produced, so you better act fast.
The clean, classic silhouettes that CLAE is known for is on its way to finding a spot with Publish. The people who popularized the jogger pant are teaming up with CLAE to create a beautiful low-cut tennis sneaker. Using the slim shape of CLAE's Gregory, the Santa Ana-based clothier opts for natural Italian vegetable tanned leather with contrasting nubuck. The perforation on the toebox adds a little more contrast, while the gum outsole is perfect for summer. Only 500 pairs are to be produced for a special release this Thursday, April 30.
Source: Publish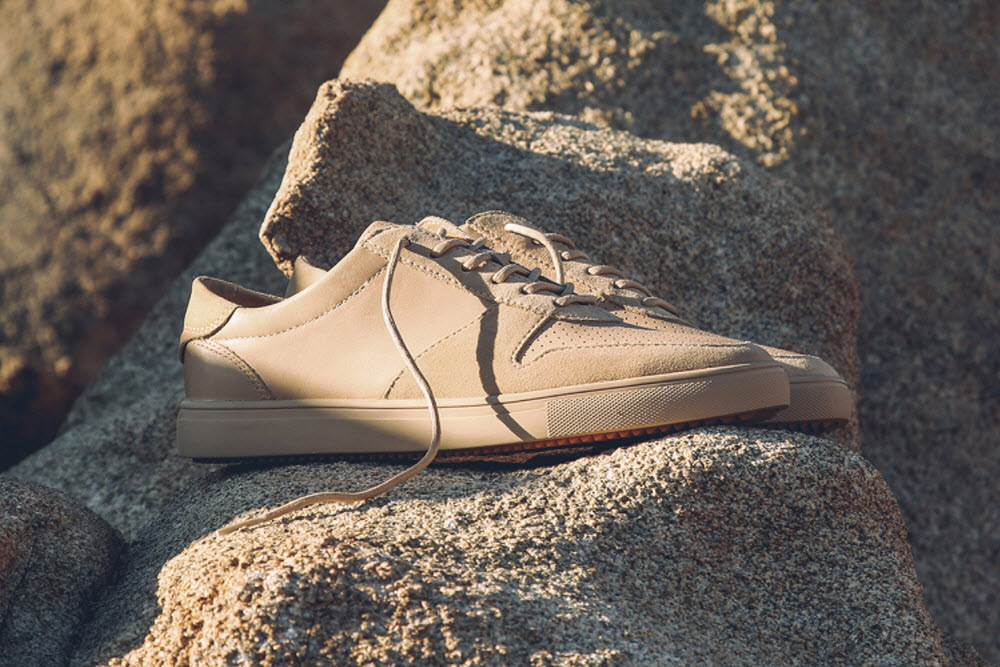 Icebreaker Henley – When you're hiking with friends for three days without access to a shower or working toilet, then you'll learn to appreciate clothes that are odor-resistant. Icebreaker's new Henley has a nice waffle-pattern, woven with 81% merino, and is guaranteed to keep the smells away. The thumb holes are also a nice little feature, and that small zippered pocket on the sleeve is the perfect size for Fun-Size Skittles.
I'll admit that Icebreaker is a pretty stupid name for a brand, but when you're a fan of backpacking, these guys make some kick-ass gear. Besides having a nice heft and being breathable, Icebreaker makes base layers that are extremely warm. Most of their goods are made from wool, and their latest henley is woven from 81% Merino, has a nice waffle pattern, and is odor-resistant. They've also incorporated thumb holes at the cuff to give your hands a little extra warmth.