The author of The Hundreds' daily streetwear, fashion, tech, and miscellany report "The Feed," Peter Yeh, now brings us a weekly round up of the best of the best releases of the week every Saturday.
LEGO Kwik-E-Mart – Anything to do with The Simpsons I get super stoked on. So it goes without saying that having the Kwik-E-Mart as the next big LEGO project is simply wonderful. From the back wall where Bart was caught with graffiti to the Squishy vending machine; it's all there. What's even more exciting is that Police Chief Wiggum's police car is in the mix and Springfield's most notorious criminal, Snake, is an included mini-figure. There's no release date just yet, so you're going to have to keep your eyes peeled.
Besides 742 Evergreen Terrace and Springfield Elementary, there is no other location that gets more face-time than the good 'ole Kwik-E-Mart. The store is manned by none other than Apu, and has now become the second backdrop to be released by LEGO. The familiar convenient store has been involved in a multitude of story lines and will arrive with more than the lovable shopkeeper. Included in the set is Police Chief Wiggum's patrol car, along with Snake, Apu, Homer, Marge, Bart, and Wiggum mini-figures. I'm pretty stoked on the bag of loot Snake has, and am hoping LEGO doesn't forget that sweet tattoo.
Source: IGN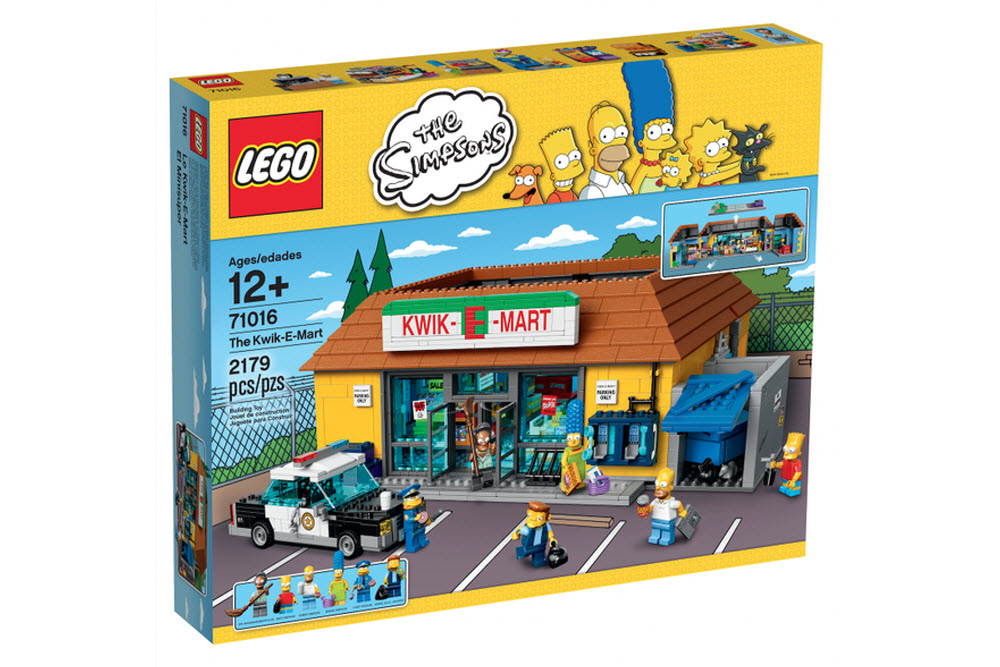 Nike Air Hawk Flight – I am really excited for this release because these were the team shoes for my high school basketball team. The shoes were incredibly light and featured the ultra tough herringbone plate that was found on the Jordan 11s. But, what really set this apart was that reflective dial on the sneakers. There was obviously no utility, but that was what made the sneakers even more flashy. What was also impressive were the outsoles. The Zoom Flight 96 were great looking shoes that would not last more than a few months, but these Air Hawk Flights could take a beating. Even after basketball season, these Air Hawk Flights served as my outdoor shoes through the summer.
If you're into basketball, then you'll agree that the '90s was the golden era of hoops. The Chicago Bulls were nearly unstoppable, but as a Lakers and Clippers fan, it was the SuperSonics that I hated. Front-and-center of that squad was none other than The Glove. Before Gary Payton was a starting guard for the Lakers he was at the helm in Seattle, and he could flat-out play. For the 1997-98 season GP's swagger brought attention to the Air Hawk Flight. A beautiful sneaker that featured the recently announced Zoom Air, Herringbone plates, and reflective metallic dials on the quarter panels. The flash of the sneakers complimented Payton's on-court style perfectly. Well, they're coming back! Nike has announced plans to re-make the Air Hawk Flight for 2015 in the original White/Pine combo along with the Black/Royal.
Source: NiceKicks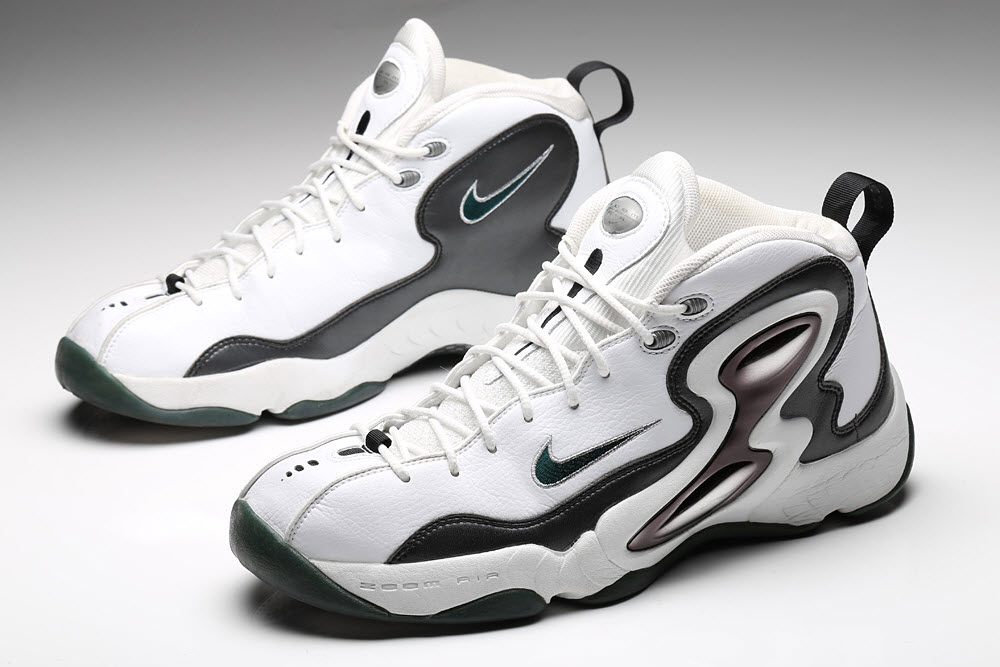 Nau Cranky Jacket – Nau is one of those small brands that don't get much love. But these guys are really trying to do good by creating clothes through sustainable resources. The Cranky jacket is proof that a highly technical jacket can be made from recycled materials. The jacket is right up there with the competition by offering 4-way stretch, water-resistance, windproof, and breathability. The jacket also has some sweet features such as the high collar, concealable hood, and multiple deep pockets.
For all those tree-hugging action seekers out there, Nau is the brand to keep an eye on. They've been around for a couple of years, and while some financial issues slowed them down, they're now ready for spring. For the upcoming warmer weather, Nau introduces a cycling jacket that is made from recycled polyester that is lightweight, waterproof, and arrives with four-way stretch. It's as technical as jackets can get and the high-collar with the concealable hood makes it ready for everything. Besides getting a great jacket, 2% of your purchase goes to charity and Nau also offers a lifetime guarantee on all their products.
Source: Nau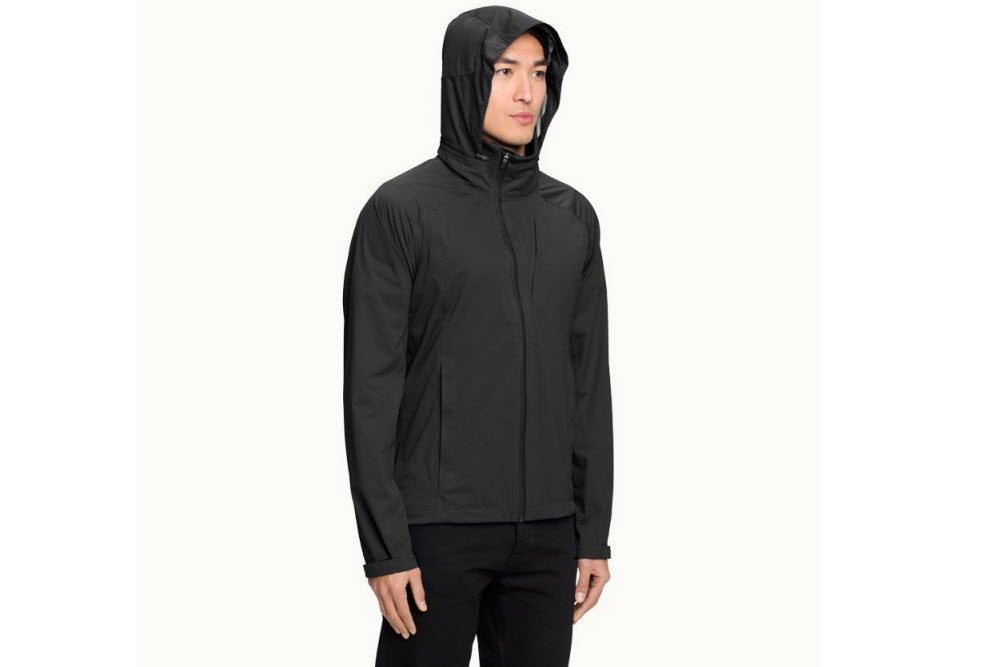 Concepts x Converse – Remember when the Celtics stole the 2008 championship from the Lakers? Yeah, I still hate KG to this day, but there is no denying that green and black is a sick combination. Concepts in Boston has done something that is incredibly difficult, and that is to bring shine to one of the most boring sneakers in the history of kicks. The Converse weapons were worn by some super stars, but when the retros came out they just sat. They stayed on the shelves, and no once cared. Well, I for one think this colorway is ill. I would prefer the clover not be included across the embossed Concepts logo, but what can you do?
St. Patrick's Day is less than a week away and Concepts in Boston is gearing up with an exclusive with Converse. The classic CONS Weapon worn by Larry Bird and Magic Johnson are customized by Concepts with premium green and black leather uppers. The white midsole and the green outsole round out the design, but the really neat feature is the updated Lunarlon insole. A special Concepts clover logo will be subtly embossed along the heel to commemorate the project, and release is planned for Saturday, March 14.
Source: Concepts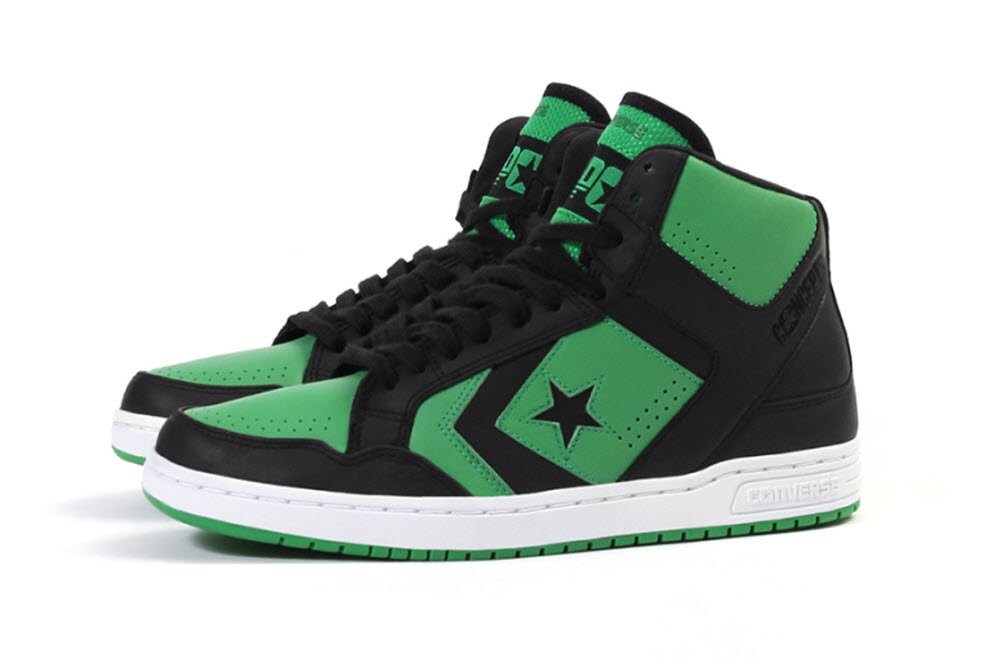 KitchenAid Siphon Coffee Brewer – I don't drink coffee, but my girlfriend does and it's sickening to pay $5 for tap water brewed with some beans. It's even worse when you have to deal with pretentious baristas that confuse heating up water as art. So, it is with welcome arms that I find a solution for the whole coffee house experiment. The Siphon Coffee Brewer from KitchenAid does nearly all that fancy stuff you find at those snobby coffee joints. The construction of the Brewer allows for the vapor pressure to create a vacuum that brews the coffee grounds evenly and properly. I actually don't know what benefit this has, but people are always raving about it. Well, here you go. You can now do it in the comfort of your own home.
Sick of paying over $5 for a cup of joe? Skip the lines and the baristas with fancy mustaches to brew your own coffee at home with the Siphon Coffee Brewer. This latest gadget from KitchenAid uses vapor pressure to create a vacum that siphons hot water into the brew unit. The ground coffee is fully immersed and evenly saturated to ensure proper temperature control. The heat turns off automatically and perfectly brewed coffee awaits for the pour.
Source: KitchenAid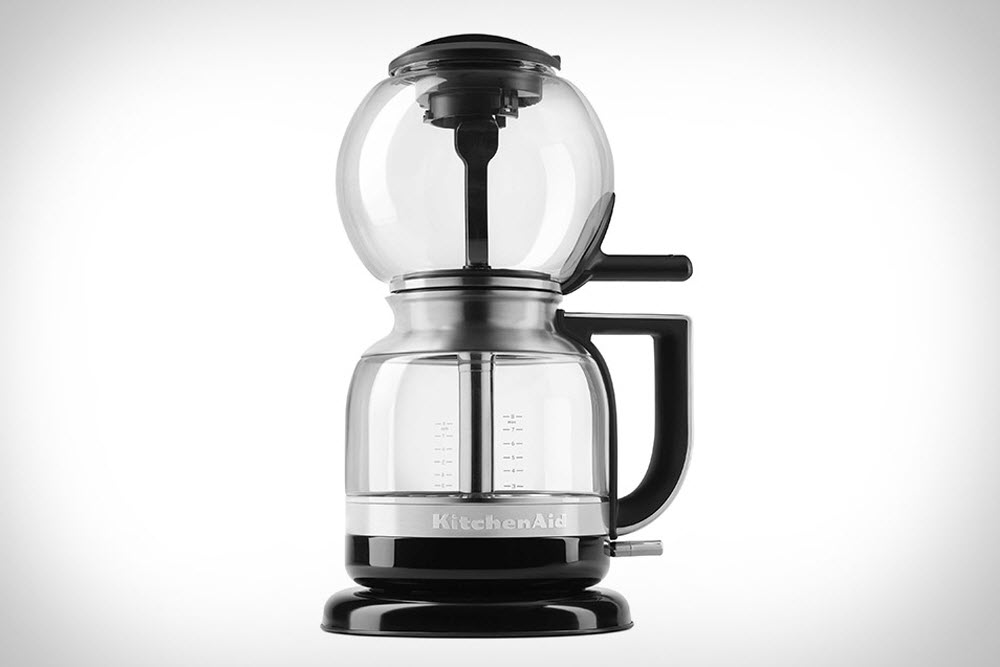 Podo Stickable Camera – Being 6 feet and 175 lbs makes it hard to get the perfect perspective for a shot. Heck, being 5 feet and 100lbs is even too big if you're trying to creep into a crawl space to get that special angle. Thankfully, Podo has found a solution by creating a stickable camera that can go just about anywhere. The camera is controlled by your phone, and once the picture is taken it's sent straight to your device via Bluetooth. With its portability, double exposure, burst mode, and video mode, the little camera opens the doors for many budding photographers.
It's hard to get the perfect angle sometimes, but thanks to Podo there is now a novel solution. This little, pint-sized shooter has an adhesive back that sticks and re-sticks to nearly any surface. Composing shots and trying new perspectives are much easier with Podo, and the companion app streams the photo or video straight to your phone via Bluetooth. The Podo is equipped with a eight megapixel shooter that also offers 720p video, along with double exposure and a nifty burst mode.
Source: Podo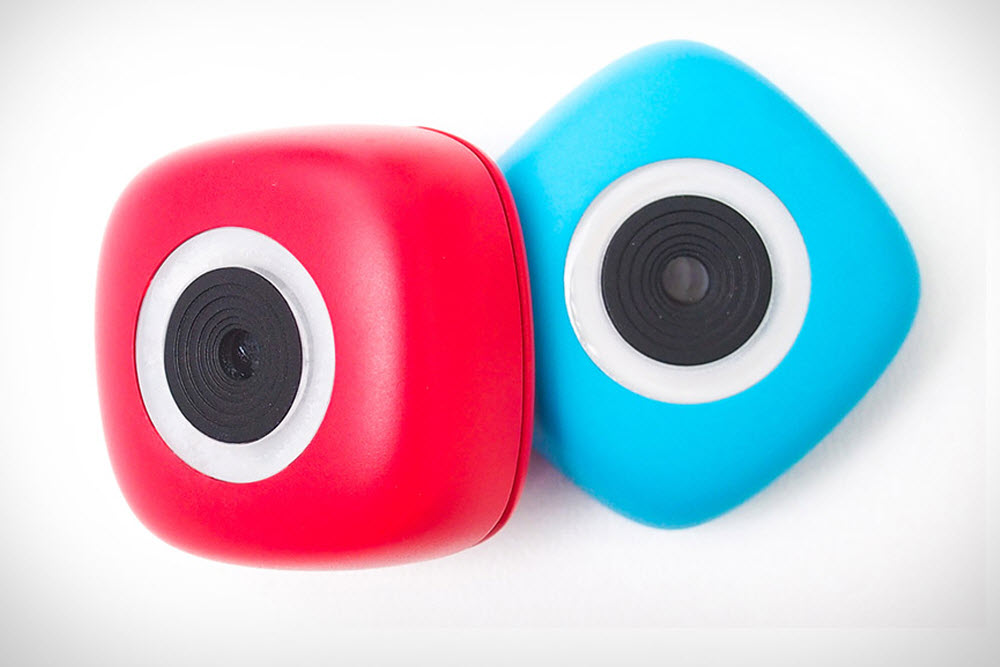 Supreme x New York Yankees – Were you able to cop? The online store sold out of everything within minutes this past Thursday, and rightfully so. This is an exciting collaboration because it's a huge step forward for streetwear. Beloved sports teams like the Yankees only fuck with Fortune 500 companies, so for a little boutique out of SoHo to rock the pinstripes, it's a huge deal. Supreme is opening the doors for other street and skate brands, and I pray to Jesus that the Dodgers call the biggest streetwear brand in Los Angeles. Wink. Wink.
Supreme has always fucked with the Yankees, but re-appropriating the logo is one thing and scoring an exclusive collaboration with them is another. For Spring 2015 the New York boutique does more than a baseball snapback and turns it up with baseball jerseys, beloved box logo tees, satin stadium jackets and a couple of decks. Don't expect any new designs for this project – it's just a lot of co-branding, and rightfully so. This is the world famous Yankees, and you wouldn't want to do anything to detract from their long-storied history.
Source: Supreme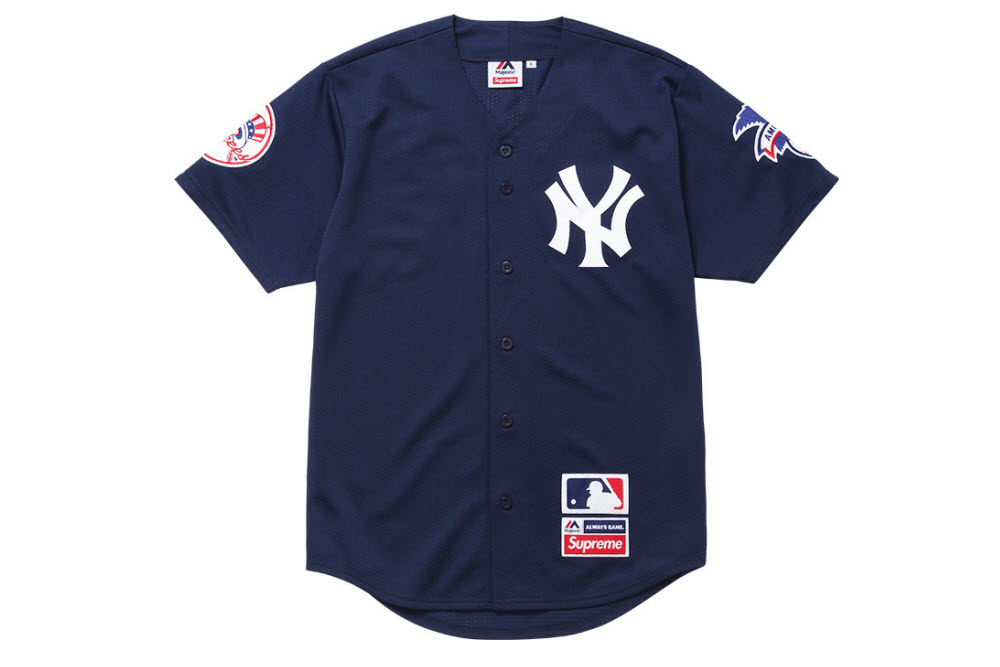 200GB Sandisk MicroSD Card – When it comes to things in the home, I like to keep everything clear and organized. However, when it comes to digital content I am a pack-rat. Anything that is convertible to a digital format is worth keeping, and because of this I am thankful for this huge 200GB MicroSD from SanDisk. It's nearly two times the closest competitor, and 6 times the size of the average 32GB. In addition to the behemoth size, the card also has an upgraded read and write speed; making transfers of big files a breeze.
While Cloud storage is great, those who value their privacy will always prefer the tried-and-true memory card. For those who have a lot of videos, photos, and software, there is a new MicroSD card from SanDisk that will try to hold it all. The new 200GB MicroSD card from the Northern California based company ups the ante by nearly 2 times it's closest competitor. Besides the boost in storage space, this new MicroSD card also promises unparalleled speed with a transfer rate of 90mb per second – that's 1,200 HD photos in a minute.
Source: TheVerge