The author of The Hundreds' daily streetwear, fashion, and tech report "The Feed," Peter Yeh, now brings us a weekly round up of the best of the best releases of the week every Saturday.
KITH West Coast Project Lookbook – I'm just taking this as another opportunity to slam KITH. Next time use a Dodgers hat or GTFO. Alright, now that this is off of my chest, I got to say that KITH knows what they're doing. While other brands try that hand with luxury sportswear, KITH is the only one that is getting it right. No one needs leather basketball jerseys, but French terry cloth and premium cotton? Hell yes! Glad to see that KITH has a pop-up shop on the West Coast and that they are continuing to expand the boundaries of sportswear.
How are you going to do something with the "West Coast" in the title and have the dude wearing a Yankees cap? But after overlooking this boneheaded error, KITH set it right. Using a classic West Coast blue and white, KITH successfully elevates casual sportswear. From the long-sleeve baseball and football jerseys to the terry hooded, the collection is one of refinement. There is also a collaborative nylon bomber jacket with Stampd LA. Christ, why didn't Chris Stamp object to the Yankees cap?
Source: KITH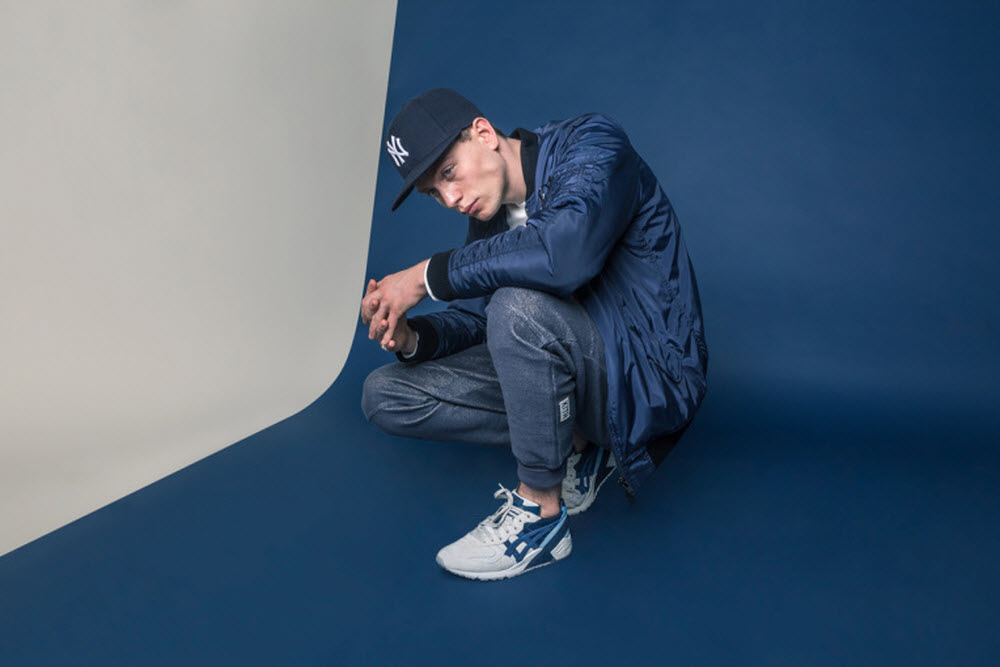 Undefeated Scout Jacket – I actually went out and bought this. I've been training for Machu Picchu, and early morning runs are the only way to beat the constant Los Angeles sun. The drawback is that it's gold as a witch's teet, and I needed something that fit well and kept me warm. The Undefeated Scout does all of that. At 6 feet and 175lbs, the large was an excellent cut. I could squeeze into the medium, but that extra length and girth in the large allowed me to layer with Dri-Fit long sleeve. Whoever sourced this for Undefeated did an excellent job, and I would say this is on par with the stuff you'd find for Mountain Hardware and The North Face.
I never got into Undefeated's line of technical goods because I couldn't imagine myself running in woodland camouflage tights. But this latest Scout jacket for winter looks like it can handle some burly weather. The exterior uses a thick, nubby fleece, while the interior uses a nylon, mesh, and polyester blend. The high collar prevents the wind from seeping in, while mesh panels allow moisture-wicking and improved air flow. The Scout jacket also comes with raglan sleeves for a wider and more comfortable range of motion.
Source: Undefeated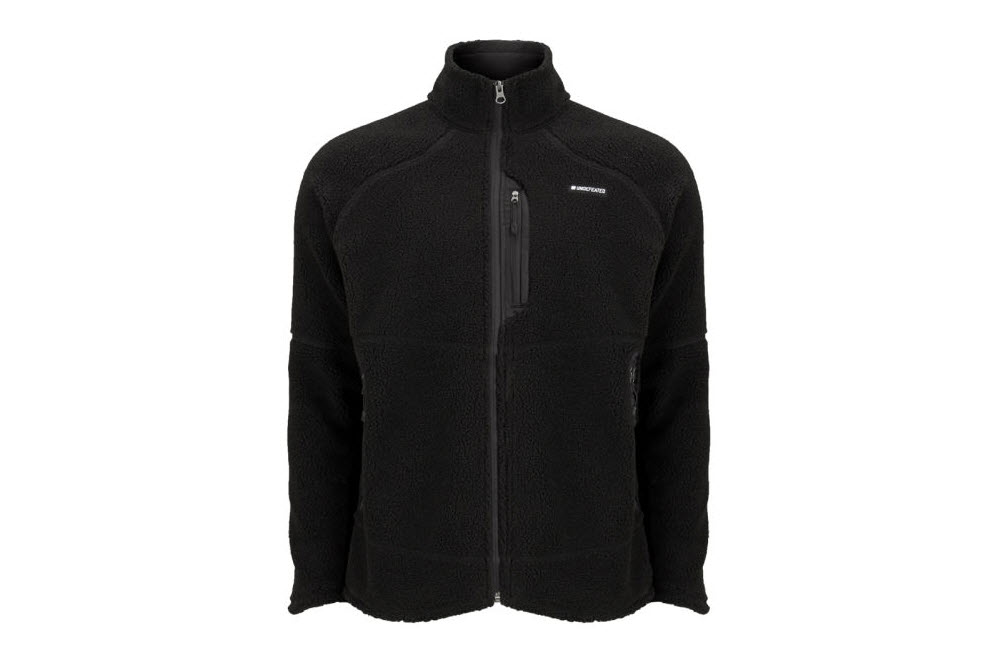 Keybiner – I love keeping things nice and tidy, and this Keybiner seems to be everything that I need. The unique key retention system holds 14 keys, while the carabiner offers a solid clip along with different-sized wrenches, a screw bit driver, flat blade screwdriver, a prybar, a file, and the ever-important bottle opener. It certainly trumps my current carabiner, and the fact that I can crack open a beer without looking for a bottle opener or lighter is extra sweet.
Those that appreciate functionality and minimalism will appreciate what the KeyBiner promises to do. This multi-tool features a unique key retention system that uses screws to hold as many as 14 keys, but at the same time it has a clip to be a carabiner. Besides these already useful functions, it also arrives with different-sized wrenches, a screw bit driver, flat blade screwdriver, a prybar, a file, and the ever-important bottle opener.
Source: Keybiner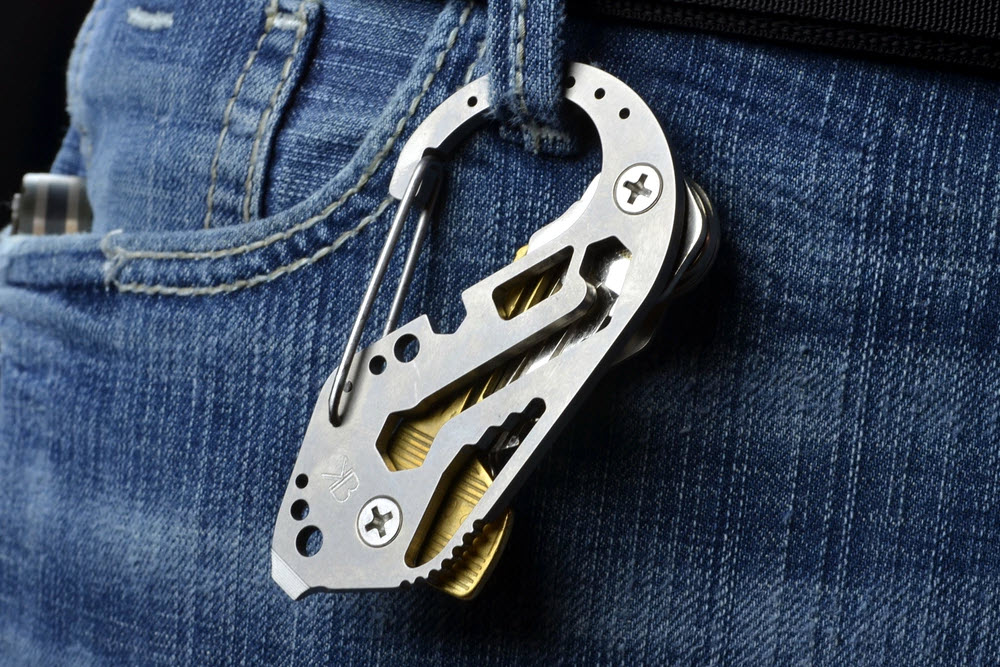 Motorola Moto E – Even with a "friends and family" discount, my LG 3 is going to cost me $500. Maybe I shouldn't have bought it when it just came out, or maybe the phone just cost too much. Motorola is one of the few companies doing something about it and the new Moto E is only $150. For an additional $30 more than its predecessor, the new Moto E has a larger HD screen, a more powerful quad-core cpu, double the storage capacity, and it's now on the LTE network. Not bad when you consider all you do is Snapchat, Facebook, and Clash of Clans.
Not everyone needs the latest and most powerful smartphone – Motorola gets that. Their Moto E is their entry-level phone, but 2015 sees some notable upgrades. For starters, the screen size has jumped from 4.3 to 4.5-inch, and the processor is a new 1.2Ghz quad-core Snapdragon 410 cpu. In addition to the snappy processor, the storage jumps from 4GB to 8, and retail is set at $150. That's the off-contract price! Your heart won't drop nearly as much when you lose this sucker at a quarter of an iPhone's retail price.
Source: Motorola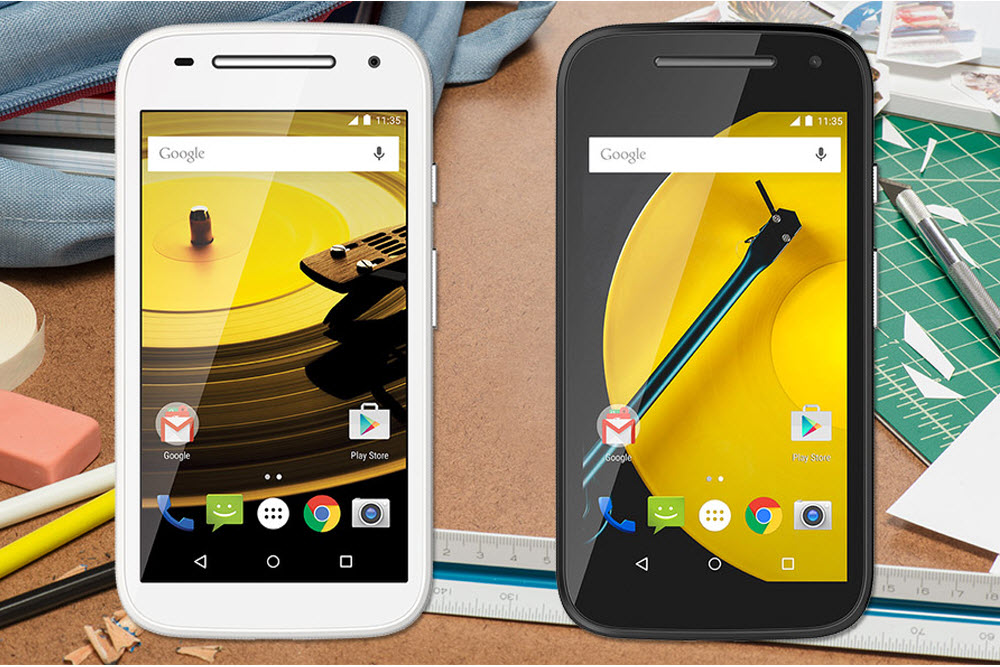 Satechi Bluetooth Buttons – With all the trappings of modern technology, there are some things that are better the old way. One of these is controlling my music with buttons in lieu of the touchscreen. I want something I can hold that's reliable to the touch. Nothing compares to a physical button, and syncing these functions over Bluetooth is where Satechi succeeds. The little clicker controls more than media, and also gives you access to your home screen and the camera.
Touch screens are awesome, but for some things, it's nice to have a physical button. Satechi Bluetooth Buttons gives you hands-on control over some of the more common functions. The dimunative clicker can currently control your home button, camera shutter, and allow you to control media. It works seamlessly with Siri for iPhone owners, and Google Now for those on the Android OS, and there are plans for integration with more apps.
Source: Satechi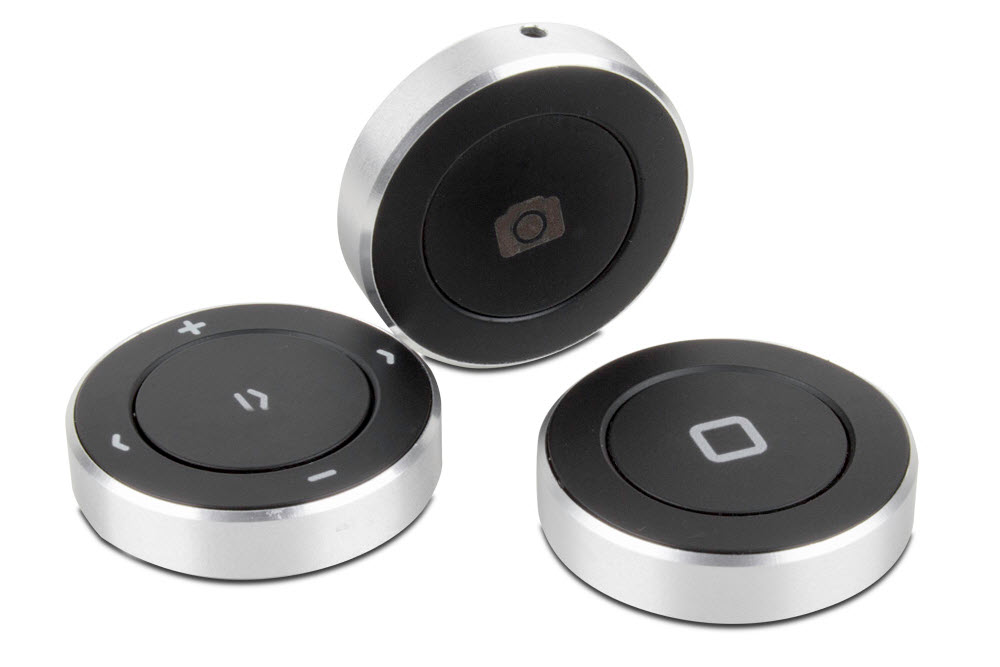 Stussy x Champion – What I love about this collaboration is the materials chosen. Instead of the latest technical fabric, this collaboration uses that old school nylon. The same taffeta color-blocking you find on jumpsuits made in the early '80s. Who can forget their first wind jacket with the ill-fitting sleeves and the baggy waist? Stussy certainly hasn't, and they did this right with Champion in toll.
Stussy has a couple of collaborations every season, and Champion has become one of their staple projects. For Spring 2015, the union skips the usual graphic T-shirts and athletic fleece, and shoots for the gusto. Champion creates the Kings Hockey jersey with bold color-blocking and old school mesh. In addition to the jersey, the project also includes a similarly-colored nylon Kings Warm-Up jacket. Both pieces are set to arrive in stores today, February 24.
Source: Stussy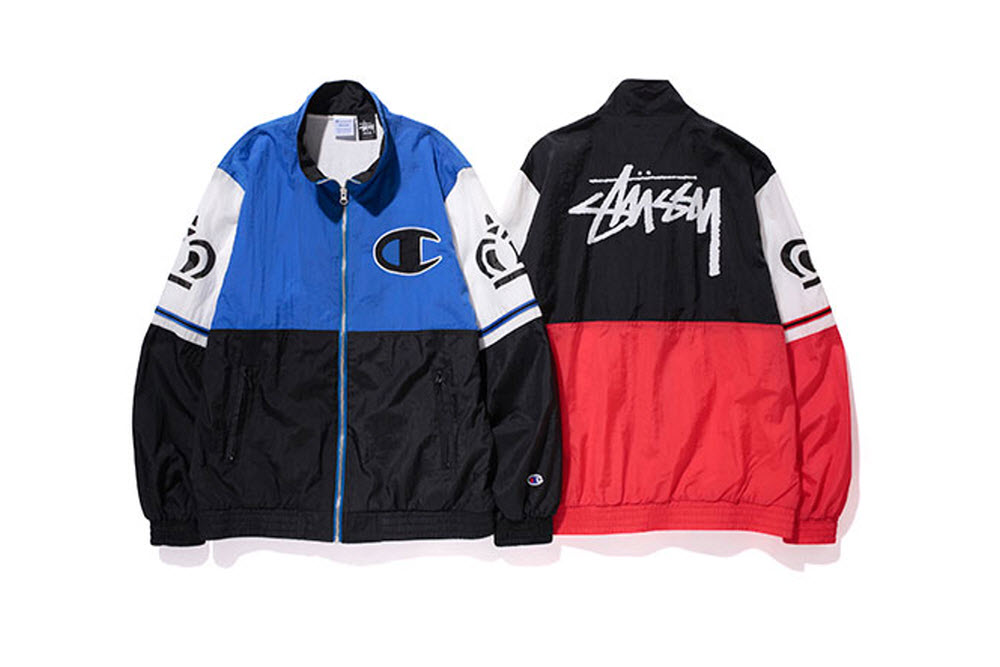 Fight Club 2 –I cannot hide how thrilled I am to see what Tyler Durden is up to. I didn't want to believe a gunshot could stop this super-Id alter ego, and it looks like Chuck Palahniuk feels the same way. Instead of a novel, this sequel is, literally, drawn up as a graphic novel. There are 10 issues planned, and with the independent Dark Hours Comics doing the honors, I know it'll be done right. Adding artist Cameron Stewart to the project was the cherry on top. Peep Sin Titulo if you get the chance.
The 1999 flick Fight Club never really ended, and here's a good reason why: Chuck Palahniuk shows that relationships with imaginary friends are tough to break, and Tyler Durden is back. Set a decade after Project Mayhem, Palahniuk wants to wrap things up through a 10-issue graphic novel. The miniseries will be produced by Dark Horse Comics, and the large independent publisher has brought on the gifted artist Cameron Stewart. Look for a six page preview of the series to be available now.
Source: Playboy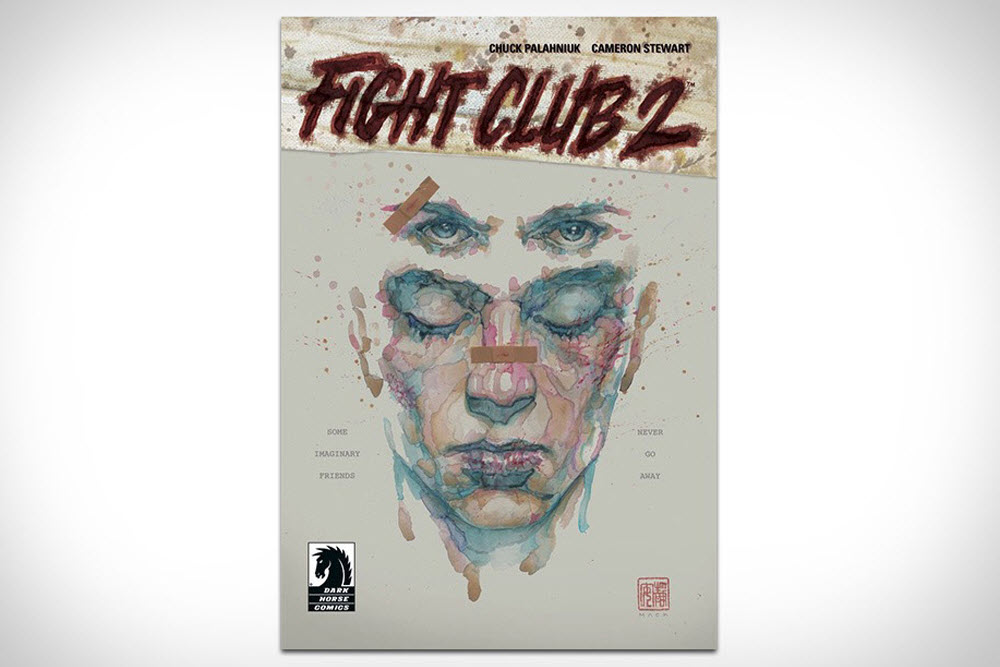 Nike Cortez Classic – It's hard to ignore the swag of George Constanza and Forrest Gump. These are a classic, and rightfully so. Instead of the usual black/white you find on Mexican cholos, this colorway is not gang affiliated, and just as fly. The Cortez is an iconic runner that is lightweight and comfortable, but it's this specific colorway that heralds a feeling of nostalgia; a love and respect for days past. The red swoosh and the hint of blue on the midsole is just want the sneaker community needed.
The Nike Cortez comes out season after season since 1972, but after 40+ years, it's kind of lost its way. The Cortez is back and uses one of its first and original colorways. This is the same model worn by Tom Hanks in Forrest Gump, and the white upper and eye-catching red swoosh is exactly what vintage sneaker lovers will enjoy. The colorway drops today, and will be available only at select Nike retailers. Don't forget these are the go-to shoes for George Constanza.
Source: Nike