The author of The Hundreds' daily streetwear, fashion, and tech report "The Feed," Peter Yeh, now brings us a weekly round up of the best of the best releases of the week every Saturday.
HYPEBEAST Magazine Issue 9 – The dude is a boss. Hugh Errolson sorta invented this tech-goth-ninja look, and he gets men all over the world collecting his gear. Take a trip over to SuperFuture and grown men are looking for tactical purses from 2006 to match with their seam-sealed cloaks from last season. The thirst is real, and to get a glimpse at this legendary designer is a treat. Some people have Ralph, other's may be Lagerfeld, but for me, it's Errolson.
HYPEBEAST has come a long way from just reporting streetwear news, and one of their larger endeavors besides their online shop is their print magazine. They're up to Issue 9 now, and I have to say that they are killing it with their covers. Hugh Errolson of Acronym fame is on the cover, and this former Creative Director of Stone Island Shadow Project and current Director of Nike ACG details his influences and inspirations, as well as his approach to design. I don't even care what else is in the magazine, because getting into the head of a dude who consistently sells out 4-figure athletic jackets is worth the price of admission.
Source: HYPEBEAST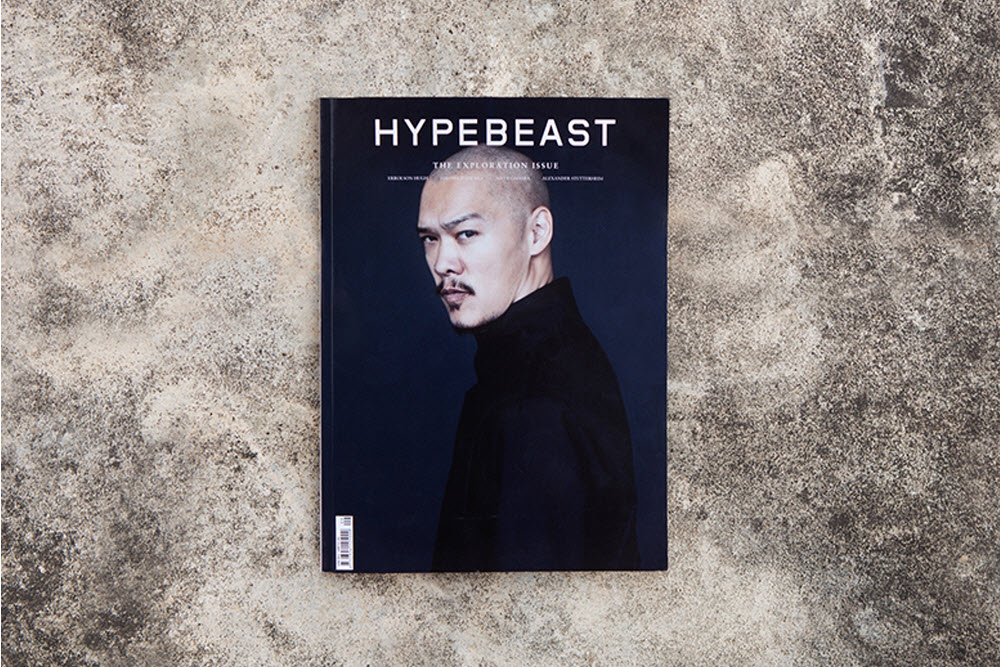 Civilware Striker Folding Knife – It's no secret that I like knives, but what makes Civilware stand out in my opinion is how simple and effective this type of blade is. It has a traditional liner lock to keep the blade fixed, and a textured G10 handle that fits nicely in the hand. The size is compact enough to comfortably fit in a back pocket, and the 3 inch blade is the perfect size to take care of business. Add the fact that it's made in the USA by skate legend Geoff Rowley, and we got ourselves a winner.
Geoff Rowley is better known as a skate legend that has appeared as a playable character in the collection of Tony Hawk skate games, but besides the kick-flips and dark slides, this guy likes knives. The Striker folding knife is the skater's latest creation and it looks pretty sharp (pun intended). The knife is a compact cutting machine with a G10 textured handle and a razor sharp 3 inch blade. Every part of the knife is proudly made in the USA and is currently available for $150.
Source: Civilware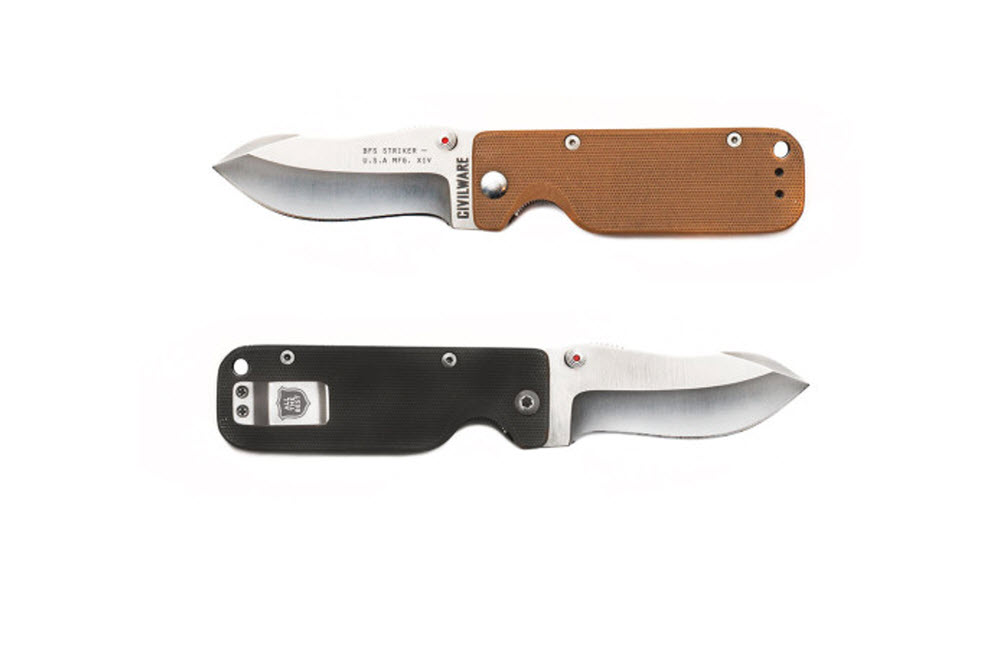 Stussy Classic x Chup Defender Socks – I wouldn't advise anyone to buy $30+ socks, but I have a pair of Chups and they're dope. Stussy picked a good partner because Chups have a nice heft, and the sort of detail you don't expect on a regular pair of socks. In addition to the thicker, more comfortable weave, the socks have extra support in high impact areas. But the real factor that has me as a fan is their durability. I've had mine for a couple of years. There's a bit of pilling, but they hold up ten times better than the Nike Dri-Fit socks I retire after half a year.
Stussy wants you to head for the outdoors with their Defender socks keeping you warm. As part of the more refined Classics collection, these thick hiking socks are made with the help of Chup and use linen as well as finely combed yarn that is put through a weave pile machine. The result is a very tightly-knit pair of socks that is more durable than what you find from Target. The socks also come with additional support in the arch and ankle to help with those long trails and treks.
Source: Stussy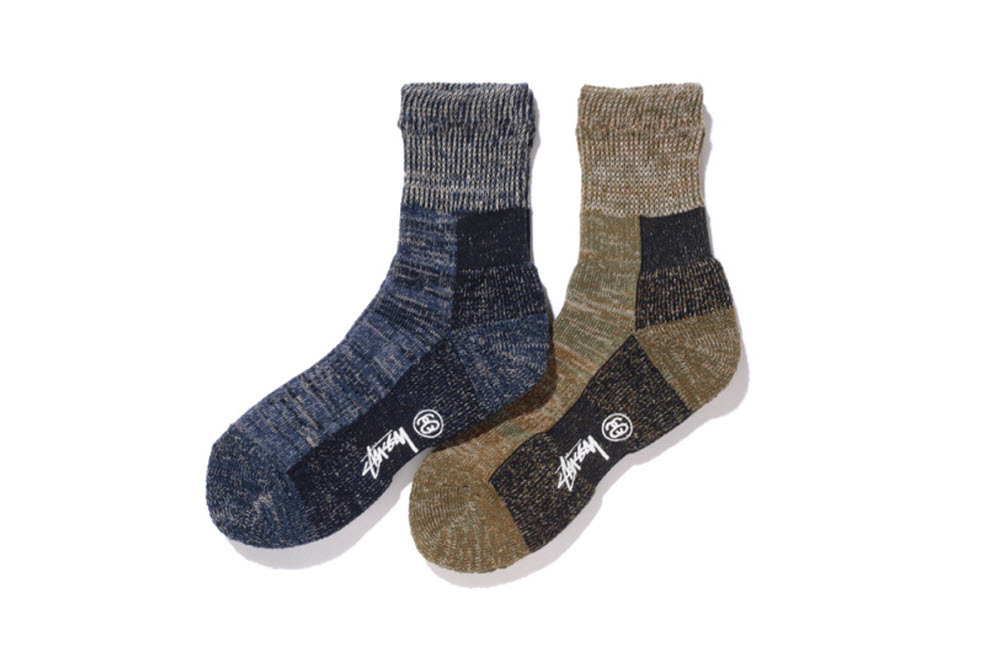 Byrd Soap-On-A-Rope – I'm a carefree guy, and I like things that don't take too much thought. The idea of one soap that does it all sounds awesome. No more looking for the Neutrogena face wash, or wondering whether I should condition before or after shampooing. All I got to do is rely on one bar of soap? Sign me up.
If splashing some water over your body is your idea of taking a shower, then this just might be the thing for you. Byrd Hair has a soap that can do it all. No more fretting over which body wash or which conditioner to lather up because the Byrd Soap is designed for your hair, face, and body. Scented with a blend of tropical coconut, Aloe Vera, and Pacific sea salt, this yellow bar is guaranteed to keep you fresh and clean.
Source: Byrd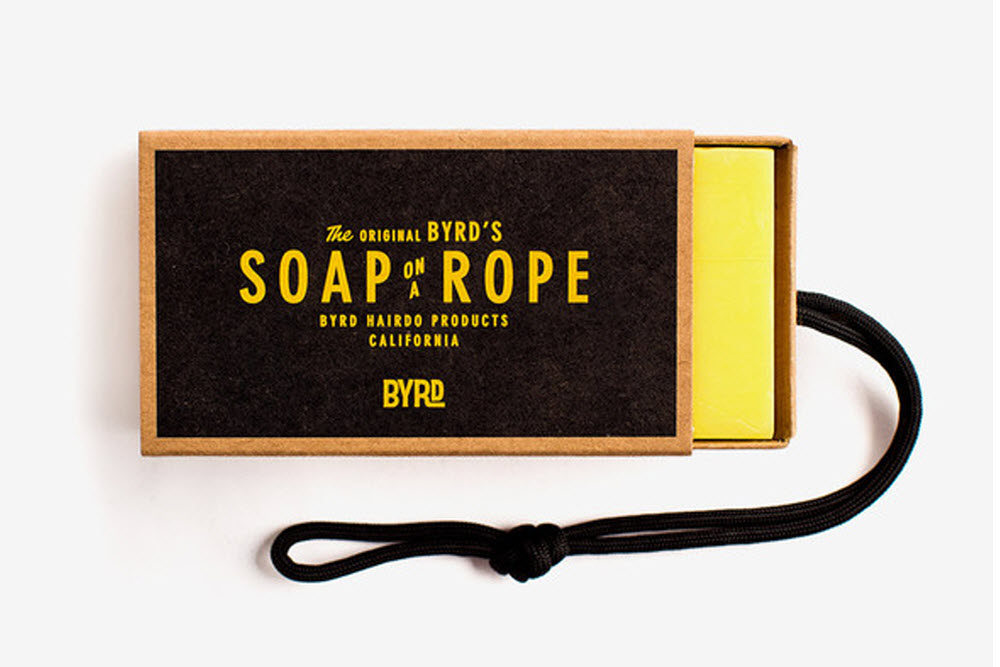 Air Max 1 Premium –I love it. There is nothing else to say, because this is a win. The classic Air Jordan one beautifully reflected across a beloved runner. This is a must cop. Monday cannot come fast enough.
I really can't get enough of these black, white, varsity-red colorways from Nike. There's a reason why this combo was one of the first used by Michael Jordan, and it looks outstanding on the Air Max 1. This classic runner benefits from the simple and clean black and red uppers. The clean white midsoles offers just enough contrast, and the red outsole seals everything together. The sneaker is set to drop this coming Monday, February 9 at select Nike retailers.
Source: Nike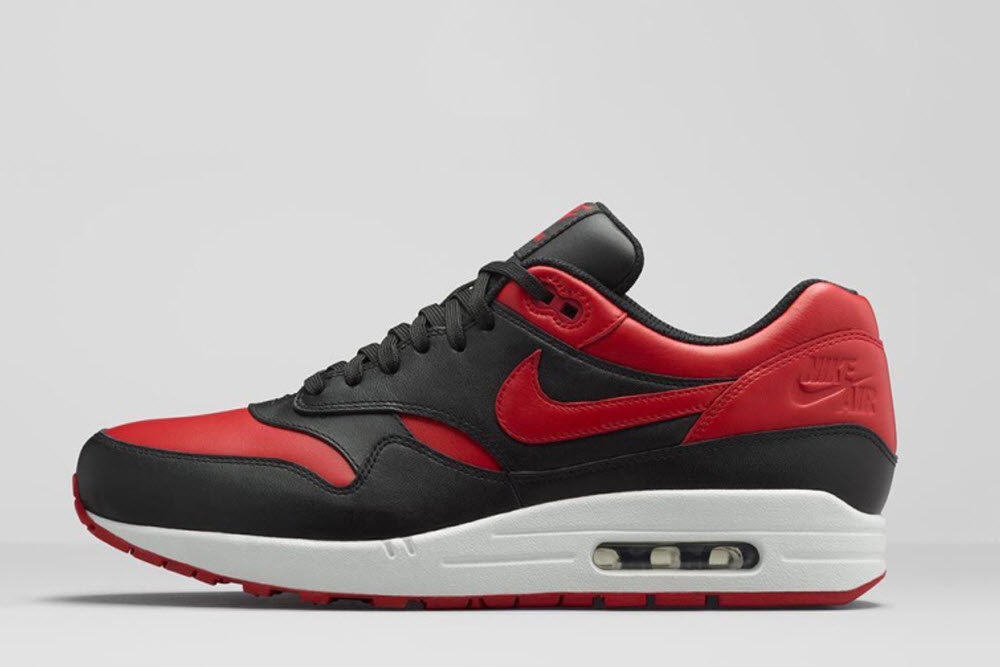 Helly Hansen Supreme Jacket – I'm a total nerd when it comes to outdoor gear, and would love to try out the jacket if I had the chance. I find myself bundled up with multiple layers when it gets blistering cold, and the idea of rocking one jacket when it's below zero is something I need to see to believe. The idea that the Supreme jacket can do all this is really intriguing to me, and while it's not worth $900, I like to think the technology will trickle down and become affordable.
For $900, this jacket must be the pinnacle of outdoor gear, and according to many, it is. The Supreme jacket from Helly Hansen was created to be the resort jacket that can do it all. It might be tough to believe that the Supreme can offer the same sort of warmth as a Canada Goose down coat, but according to the website, their PrimaLoft Gold insulation combines with their H²Flow system to do wonders. The more tailored cut also makes it easier for the jacket to retain your body heat, and the latest technical materials means a ton of mobility while still being windproof and waterproof.
Source: Helly Hansen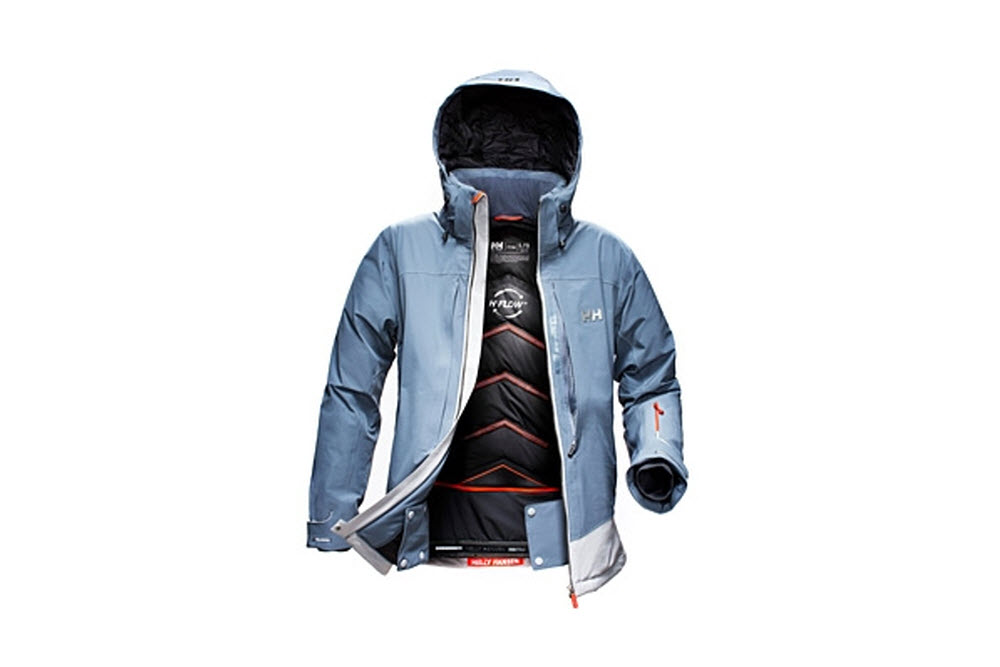 Mike Shinoda x Bamford Watch Department – Besides looking totally bad-ass with that stealthy grey matte finish, this project looks like a helluva lot of fun. You have Bamford and Linkin Park front-man tearing up a five figure (heavily allocated) Rolex and re-coating it with a special military grade titanium. I would probably prefer a little bit more visibility on the dial, but the watch as a whole is on a whole 'nother level.
Bamford's been known to do up Rolex watches like no other, but when they had a chance to work with Linkin Park's Mike Shinoda, they went above and beyond. For this round, they didn't start with some run-of-the-mill Sea Dweller, Datejust, or Submariner. The partnership started with classic boss watch Daytona. Using a specially formulated military grade titanium coating, the striking chronograph is coated with a super matte finish that is goes beyond conventional PVD (Physical Vapor Deposition) and DLC (Diamond Like Coating). In addition to the unique finish, the dark grey dial arrives with a skull designed by Mike Shinoda; a sweet update to a classic dial known around the world. Source: Bamford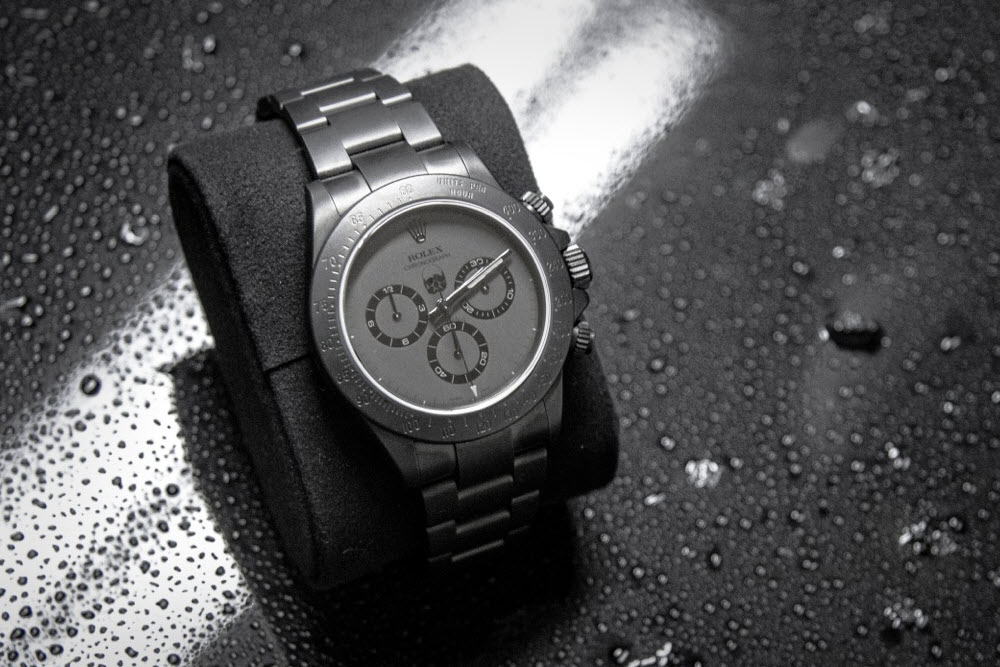 Bull & Stash Notebooks – It's not like the guys from Bull & Stash are re-inventing the wheel, but in a way their approach to note-taking is a marriage of conservation and design. Moleskin's simple and refined notebooks had everyone taking notes again, but buying a new one every few months seems wasteful when you consider a refill would do. This is the approach Bull & Stash takes by offering a range of refills to choose from, and a premium leather cover. For people who like to jot down their workouts, or artists that doodle when they feel inspired, there are a ton of sizes to choose from.
Bull & Stash come from Oregon and their mission is simple: Make a refillable notebook that can last a lifetime. They set off by using premium cowhide that is thickly cut, and hand-treated with oil. Metal hardware holds the stack of notebook paper, and a simple twist is all that is needed to refill. There's plenty of paper options to choose from, but it is this simplistic approach to note-taking that gives Bull & Stash their edge. Who wouldn't want to run their thoughts through a beautifully-crafted leather notebook?
Source: Bull & Stash