If you're a blog reader, lookbooks are part of the daily intake. It's easy to get blurred vision shifting through the numerous seasonal presentations seeking for our attention, so here are 10 image sets that stood out to me so far this year, from high fashion retailers to streetwear brands, oddly enough with three inclusions from Australia. Big up down under and check out my favorites below.
***
Saint Laurent SL/10H Lookbook by Sneakerboy
Sneakerboy's editorials are always ones to keep your eyes peeled for. This Saint Laurent presentation by the Australian retailer took a range of basketball-inspired silhouettes from the French fashion house, showing them in the paint. The juxtaposition results in a really pleasing editorial that shows Sneakerboy's aptness for compelling imagery.
Source: highsnobiety.com
P.A.M. Spring/Summer 2015 "Psy Active Mutation" Lookbook
Hodgy Beats makes an unexpected feature in P.A.M.'s SS15 visuals, but at the end of the day, the Australian brand's proclivity for trippyness aligns well with the Odd Future rapper, and this comes out effortlessly.
Source: highsnobiety.com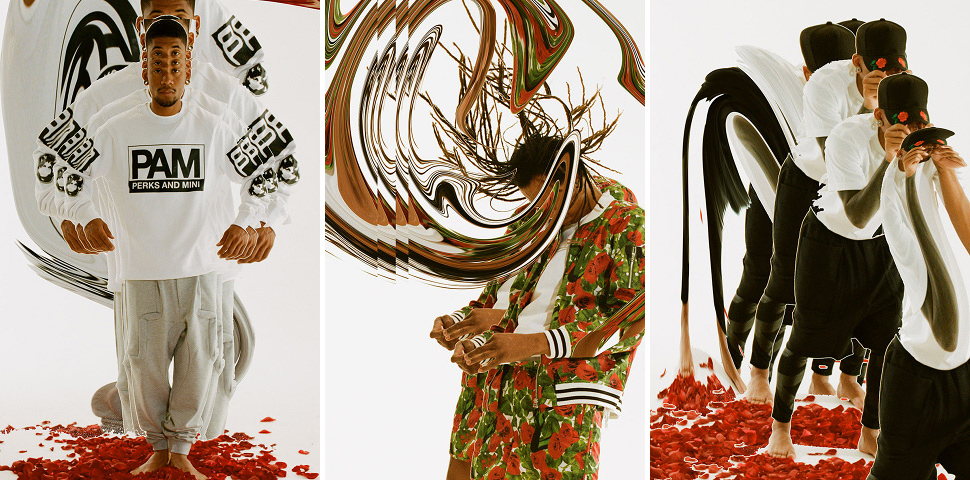 The Decades "Summer Games" Lookbook
The Decades nicely channels seasonal inspiration into a lucid image set using polaroid photography, with sportswear-inspired gear slotting well into an Olympic-themed loobook. Elements of sportswear and streetwear are nicely balanced in both the collection and the lookbook, and frankly it's hard to hate on.
Source: highsnobiety.com
BEAMS Spring/Summer 2015 Lookbook
Beams shows original thinking for their SS15 drop, launching a quirky lookbook for SS15 that doesn't come across as try-hard, but maintains that funny 'white-boy-in-Japan' vibe that Japanese magazines like GRIND and retailers often reach for. This lookbook is a definite strike.
Source: highsnobiety.com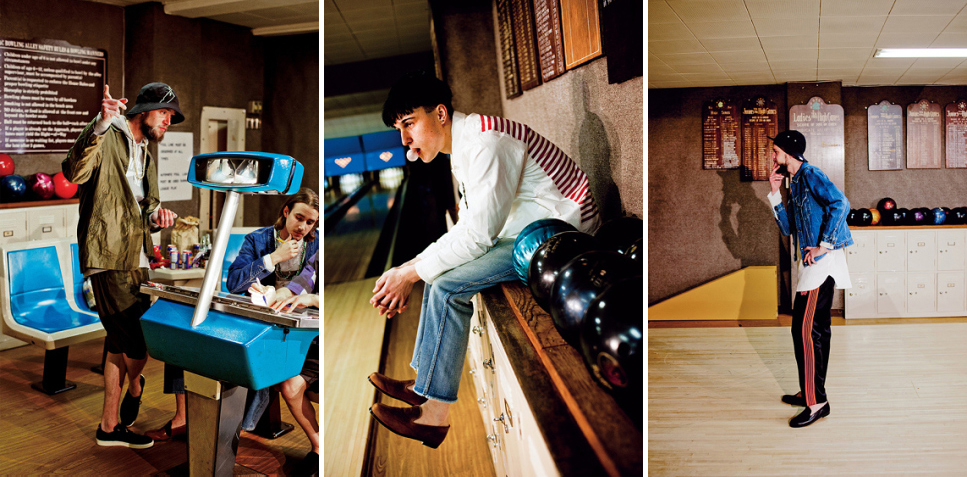 Butter Goods Fall/Winter 2015 Lookbook
Lookbooks from Australian streetwear label Butter Goods are usually handled by owner Garth Mariano, who lends his analog-focused style of photography to a chilled-back image set. Placing the goods in the streets of Perth is a no brainer, and works out nicely.
Source: highsnobiety.com
Golf Wang Spring/Summer 2015
It's difficult whether to classify Golf Wang as merch or as an independent streetwear brand, but it's been gravitating more toward the latter of late. Shot by Julian Berman, the lookbook for SS15 nicely captures Golf Wang's philosophy when it comes to apparel, and again we see how real Tyler is, always modelling in his own lookbooks just like his idol Pharrell.
Source: complex.com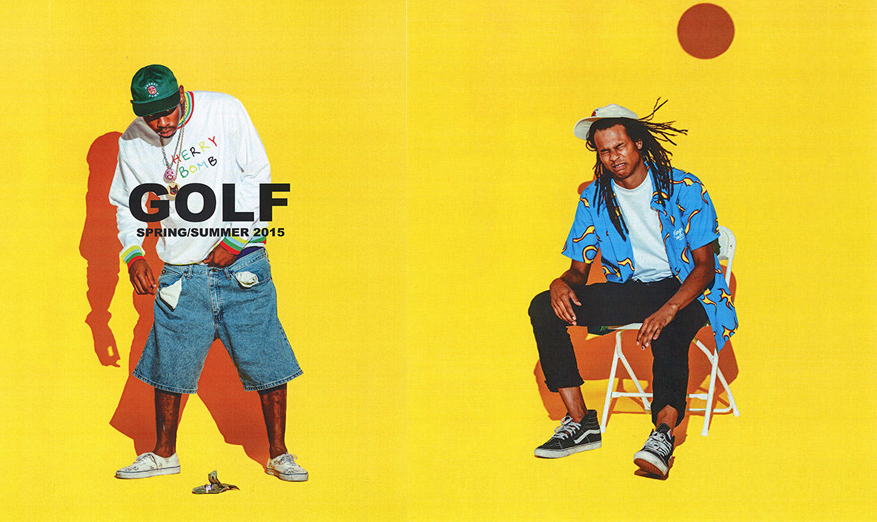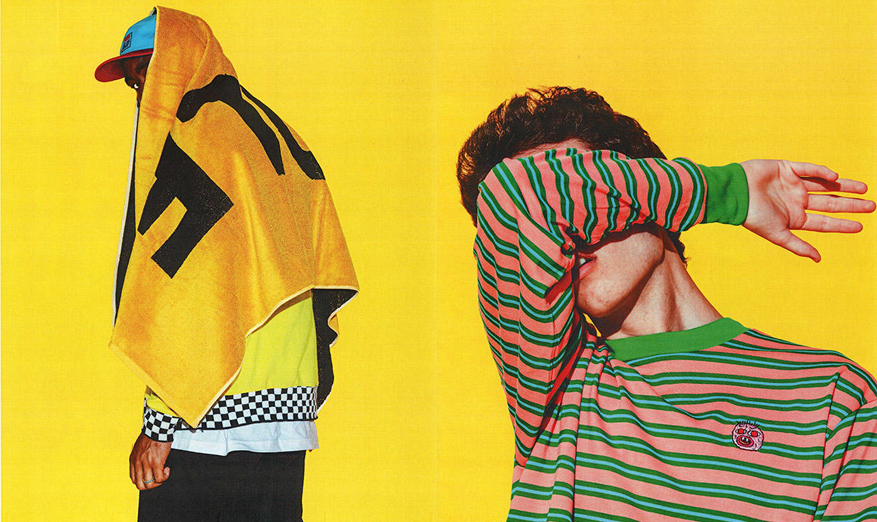 adidas Originals by NIGO Fall/Winter 2015 Lookbook Featuring Stormzy
As I'm a fairly recent Grime convert, I found it cool to see Stormzy in this adidas Originals lookbook. In the accompanying video, he spits "Got my adidas creps and my NIGO top, you can't get this yet." Although the addition of NIGO into the equation is a bit different, tracksuits are a natural fit for Stormzy's clique, as well as vintage Mercedes and chicken spots.
Source: highsnobiety.com
Gosha Rubchinskiy Fall/Winter 2015 Lookbook
Moscow-based photographer and designer Gosha Rubchinskiy channels a working class Russian aesthetic with this lookbook, while the gritty VHS video lookbook for his Vans collaboration was also interesting. If you didn't cop that dope rib-neck sweater, I know how you feel.
Source: thrld.com
The Hundreds Fall 2015 Lookbook
Conceptually, The Hundreds FW15 lookbook took an interesting approach, easily standing out amongst other seasonal offerings through the use of simple effects. With as many lookbooks as the brand has notched on its belt, it could be easy to get complacent, but Fall 2015 was still a memorable presentation, shot by Bobby Hundreds.
Source: thehundreds.com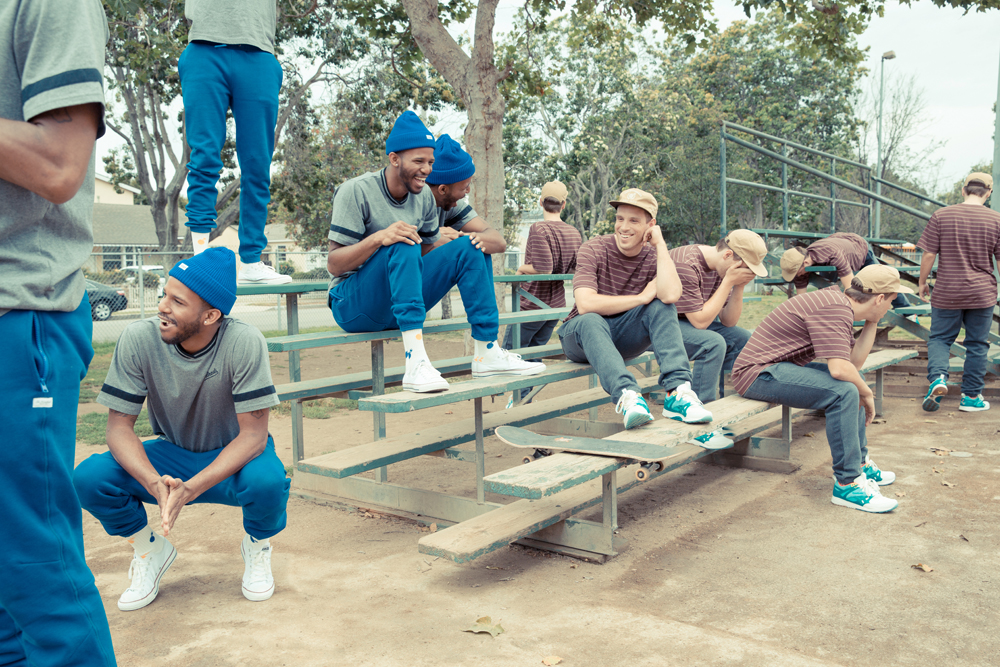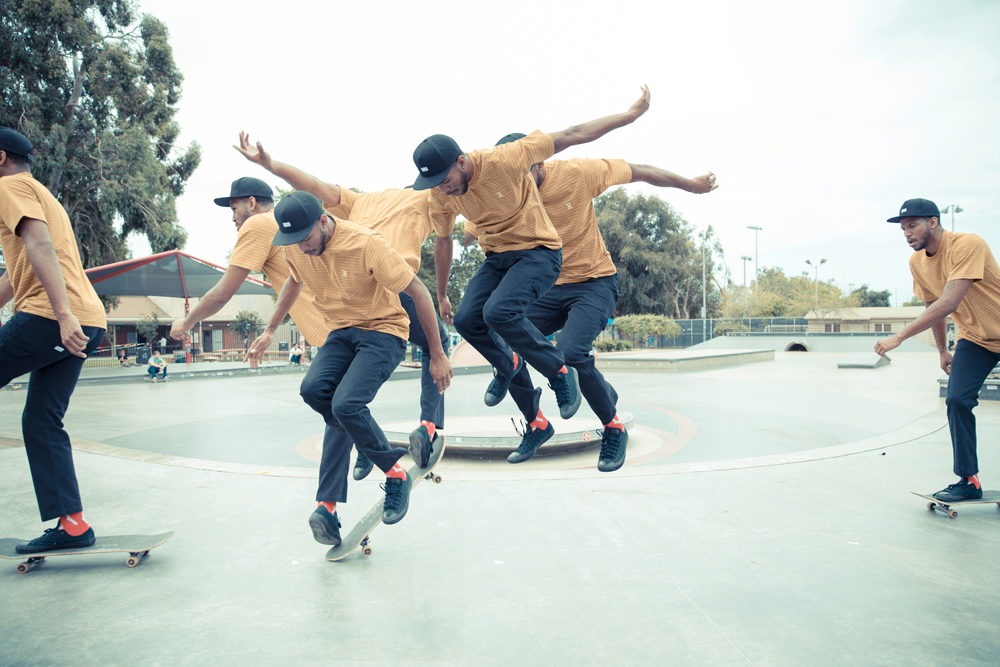 Stussy Fall/Winter 2015 Lookbook
Stussy has always resonated loudly in the Japanese market, and for FW15 the OG Cali streetwear brand sends a nod to Japanese culture with their seasonal lookbook, shot by Tyrone Lebon. These photos are like the awesome side of awkward.
Source: highsnobiety.com