So last week, I found myself sitting on the Eurostar train from London to Paris. Sitting next to me was my photographer pal, Tom Joy, and surrounding us on all flanks were discernibly older people, drinking wine and feeding each other a selection of cheeses. It's important to note that these people were British tourists, yet because they were traveling to Paris, they had decided it was appropriate to start adopting French clichés before we had even left London. This is the sort of shit I have to put up with living in the UK, guys. Either way, it was 10 o'clock in the morning and they were already getting more turnt than me, so who am I to judge?
We had planned the trip over to Paris around several things, but the main focus was on checking out Be Street Weeknd for the first time. Going into its third year, the event is one of Europe's premier celebrations of street culture – covering all bases; from streetwear & skate through to street art & music. There was also a bumper car rink sitting as the centrepiece to the madness, because what better way to get a cute Parisian girl to notice your fire alphet than by driving a small electric car at her?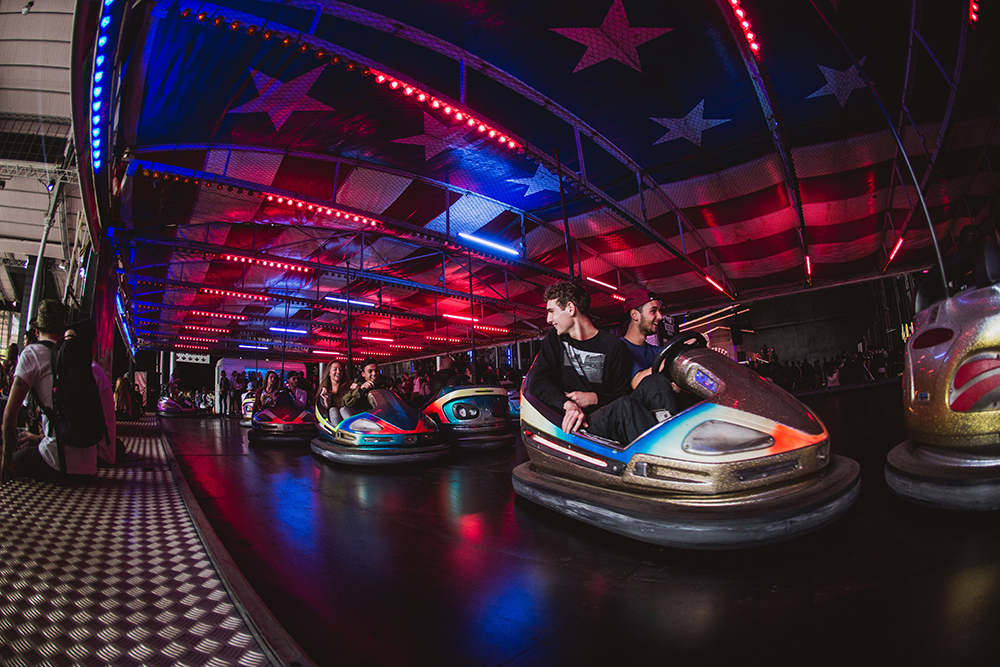 Benny Benichou, better known as Benny Be Street, started Be Street Weeknd as the annual embodiment of Be Street magazine – a quarterly street culture publication that was born back in '08. The urban festival runs over two days (in case the Weeknd bit didn't give it away already), with the focal point being the brand exhibition area that sees young, up and coming companies selling their goods alongside some of streetwear's more established brands. All the names are here, including Billionaire Boys Club / Ice Cream, HUF, Stüssy, Nike SB, Mishka, Diamond Supply Co. and a little-known brand called The Hundreds. They've got this weird cartoon bomb as mascot. It will never catch on.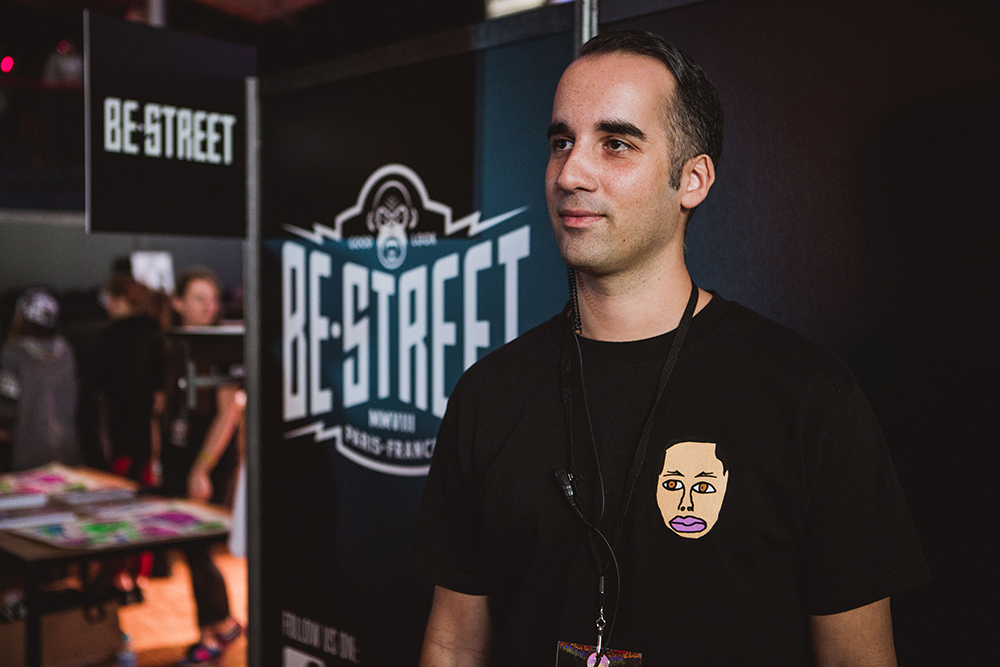 The brains of the operation: Benny Be Street
Comparable to how Yo'Hood operates, it's got a similar format to a fashion tradeshow, except it's open for the public to attend. Brands are out here selling their current range, rather than previewing upcoming seasons to wholesale buyers and it's all pretty chill. Without sounding too negative, you often get a lot of egos trying to out-flex each other at tradeshows, which is unsurprising as everyone is there to make contacts and execute serious business maneuvers – but with Be Street Weeknd and similar events it's often a lot more light-hearted. Aside from burning Euros – AKA Monopoly money – on new clothes, people are simply there to have fun, compare sneakers, and browse Instagram girls & guys IRL. Oh, and apparently the beautiful women in Paris greet you with a kiss on each cheek as a standard form of introduction? Sweet.
There's a second blog post on the way that documents all the other things we saw on our trip to Paris, but in the meantime here's Be Street Weeknd through the lens of an angry little Scottish man named Tom Joy, AKA Yung Braveheart, with awe-inspiring, emotive commentary from yours truly.
::
This year's poster artwork was designed by Broken Fingaz, whose exhibition I checked out back in the summer.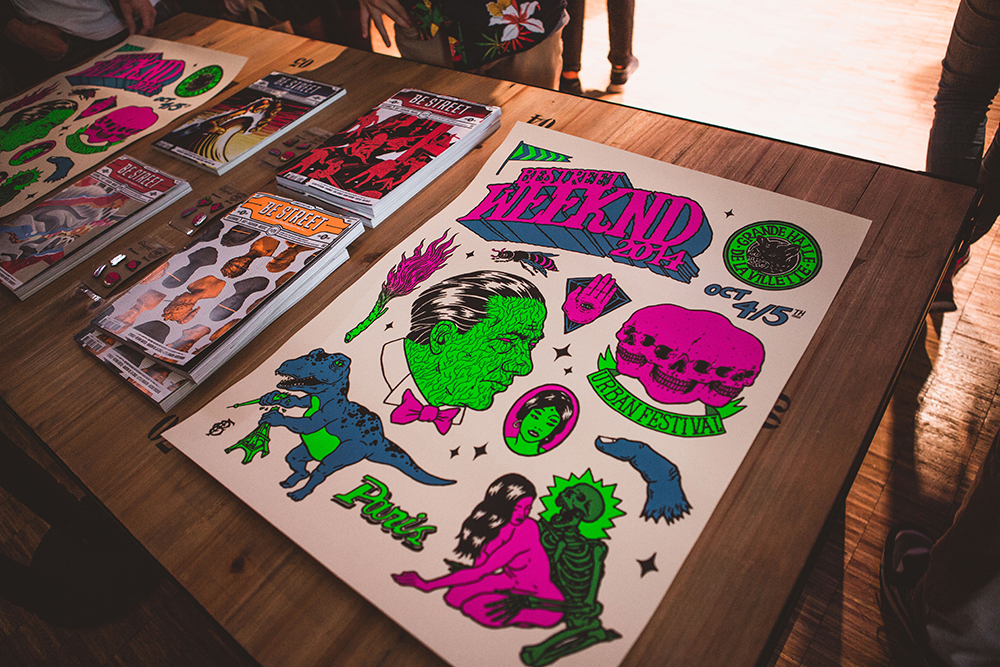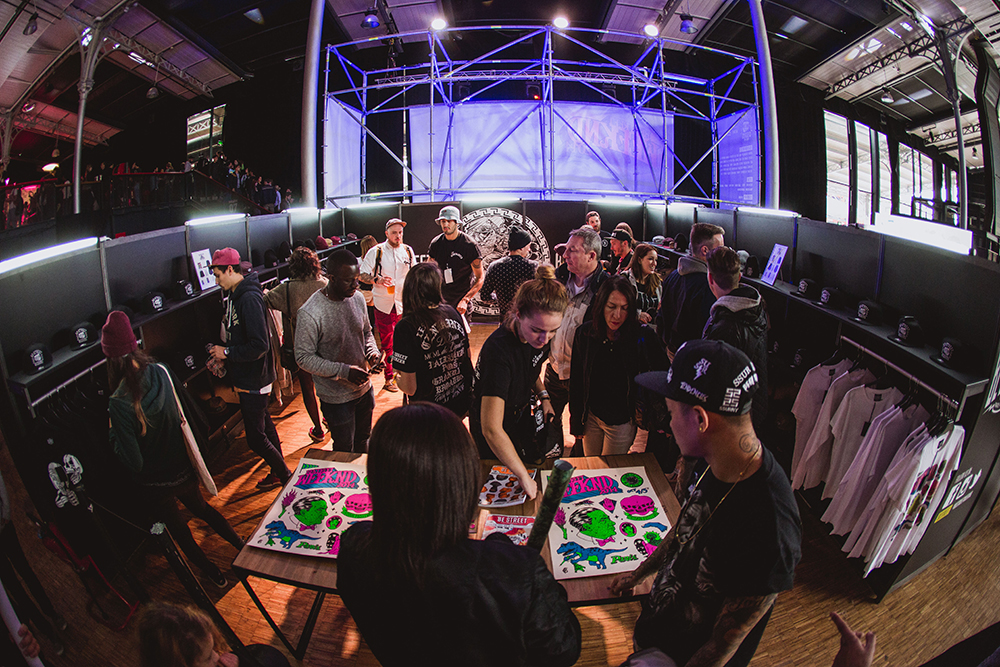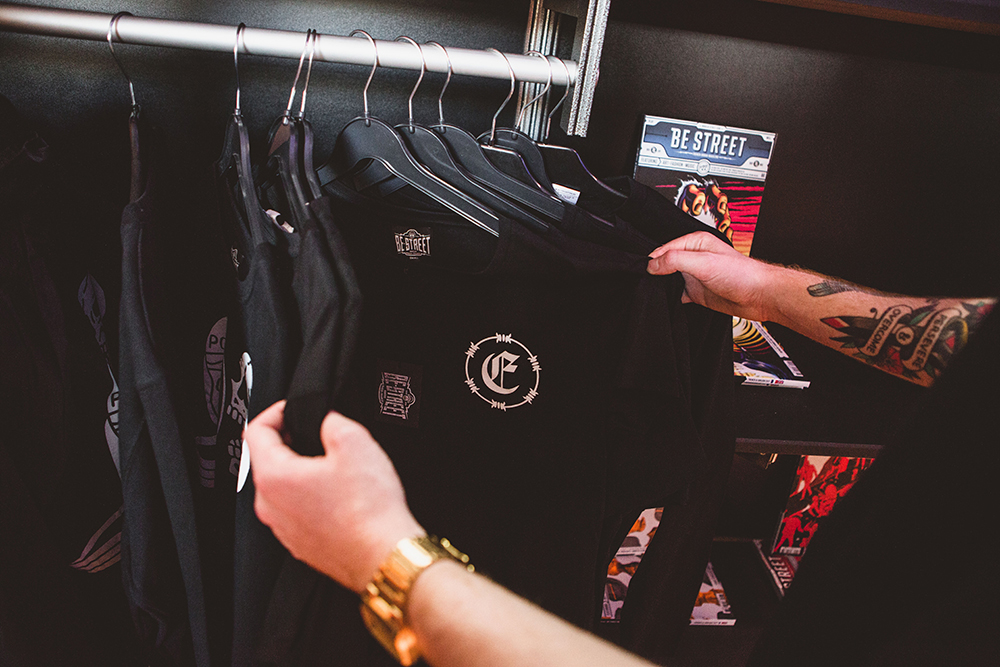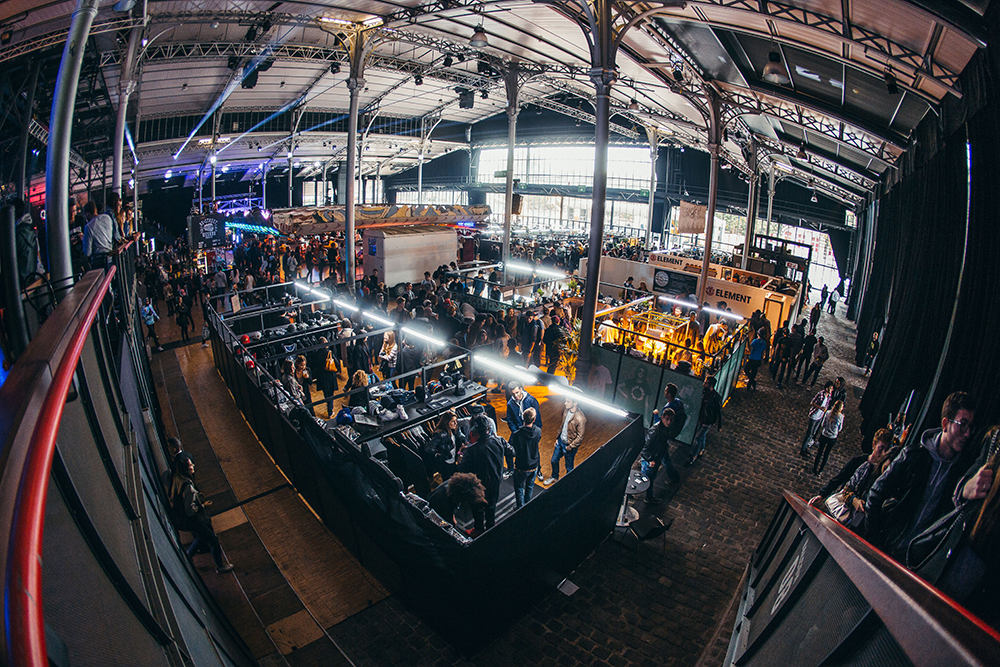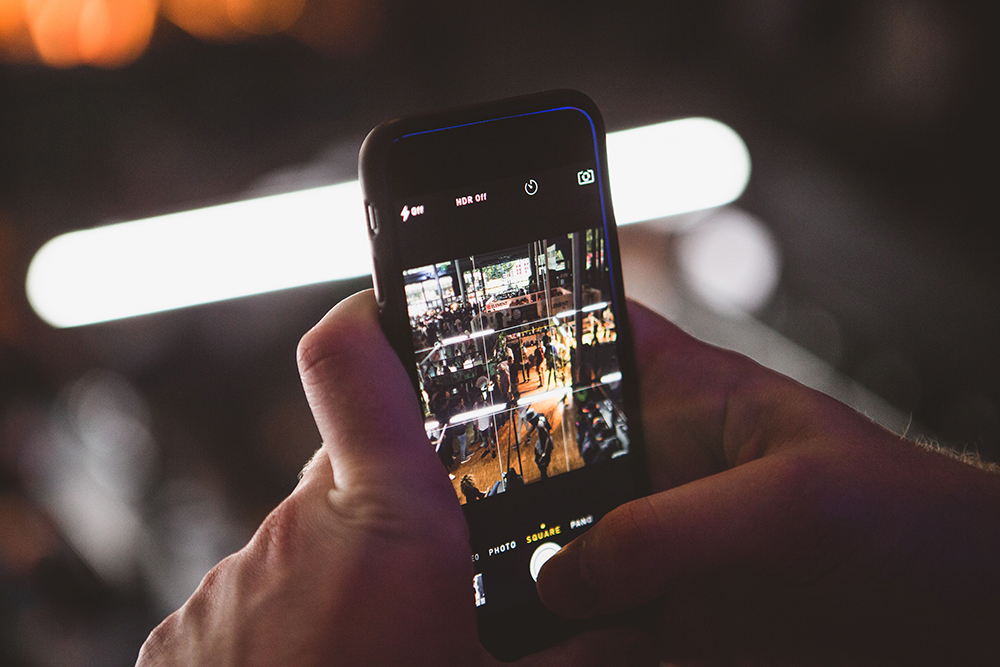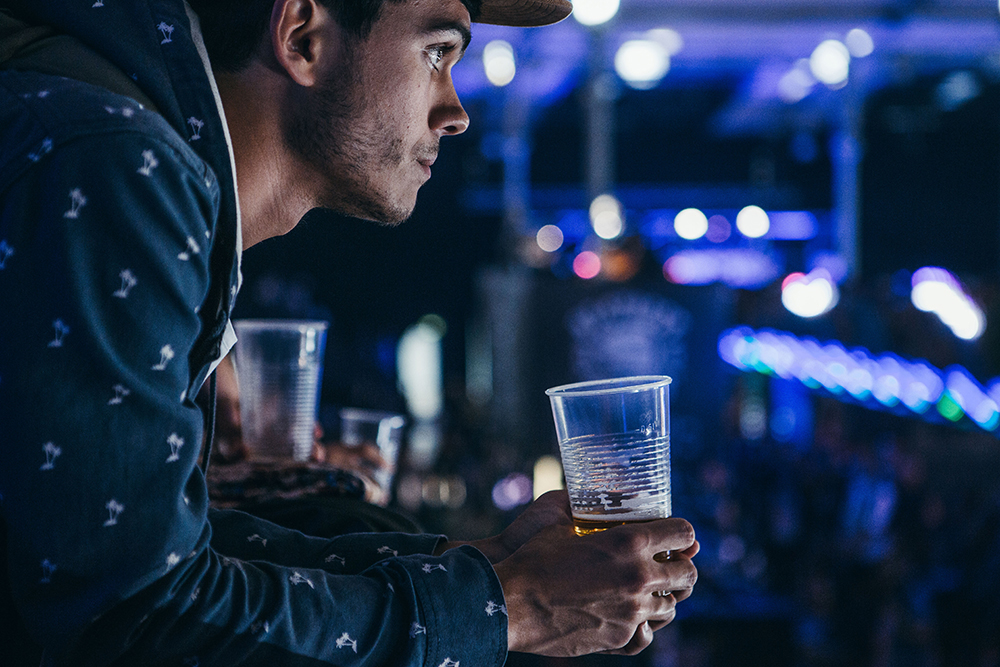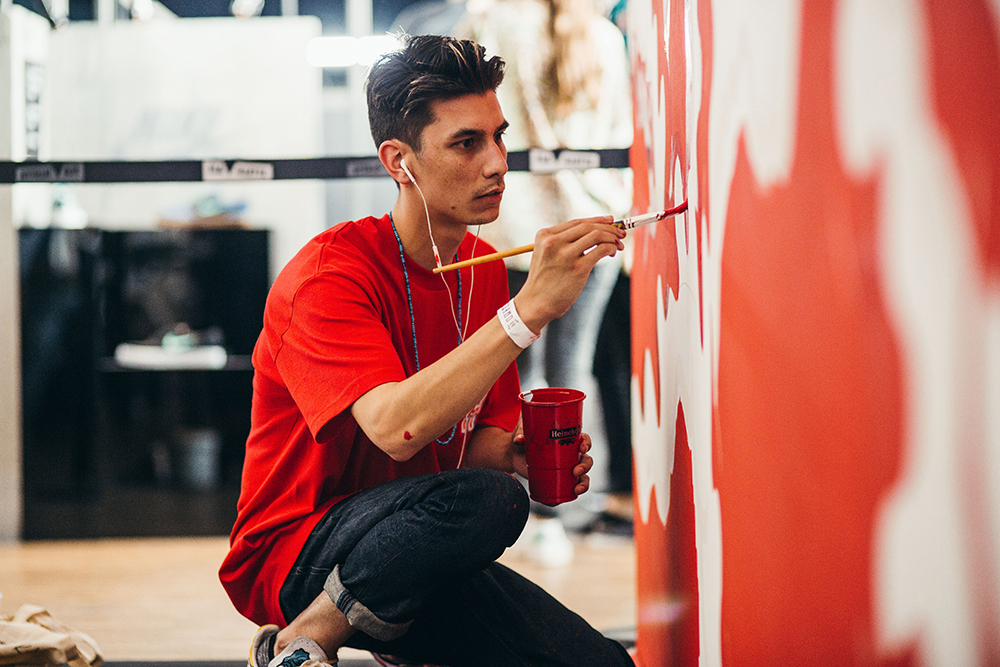 Fresh off the plane from San Francisco, Aaron Kai had been shipped in to live paint one of his signature wave murals.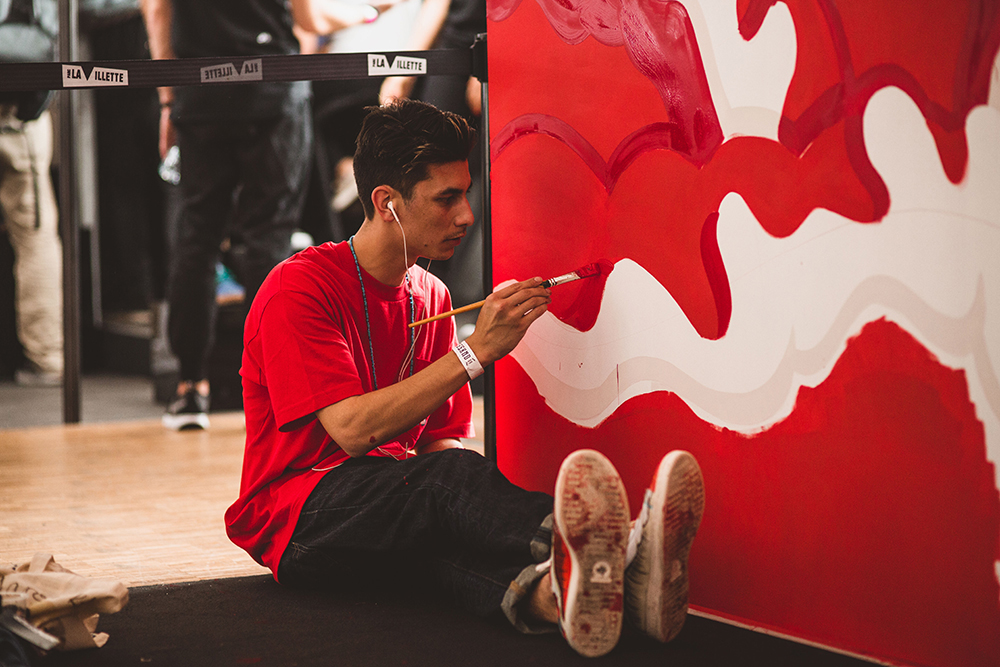 Assuming you can use the Internet, you'll recognise Aaron's work from this.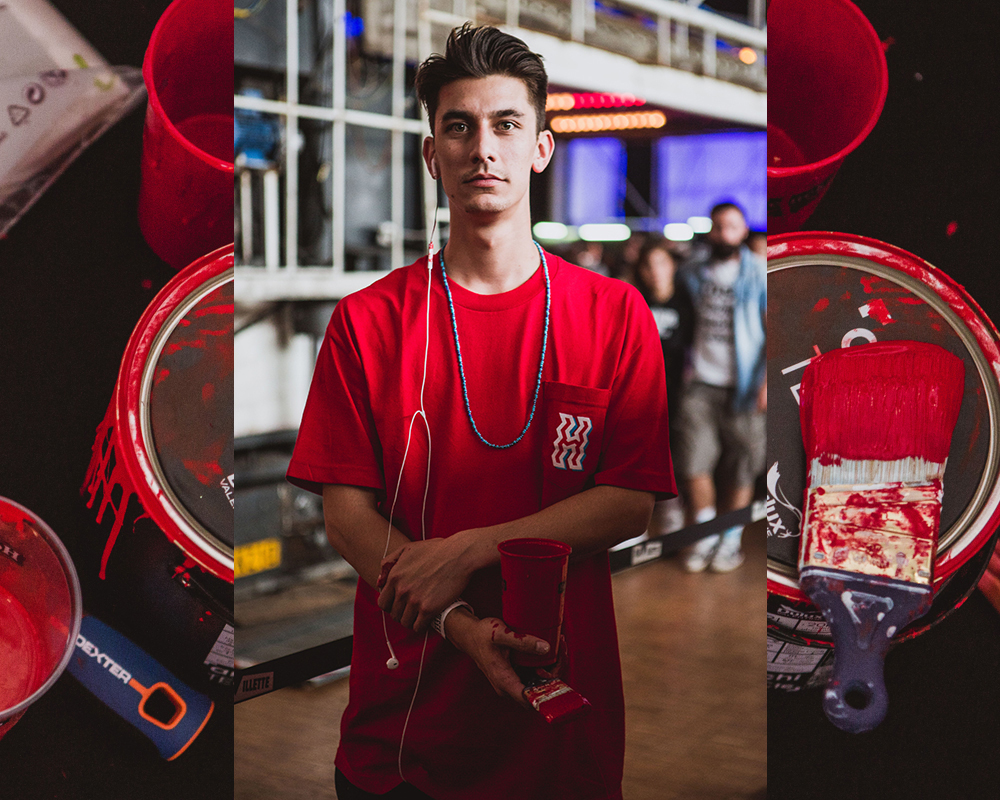 Located beside Aaron's wall for the weekend was The Hundreds' brand booth.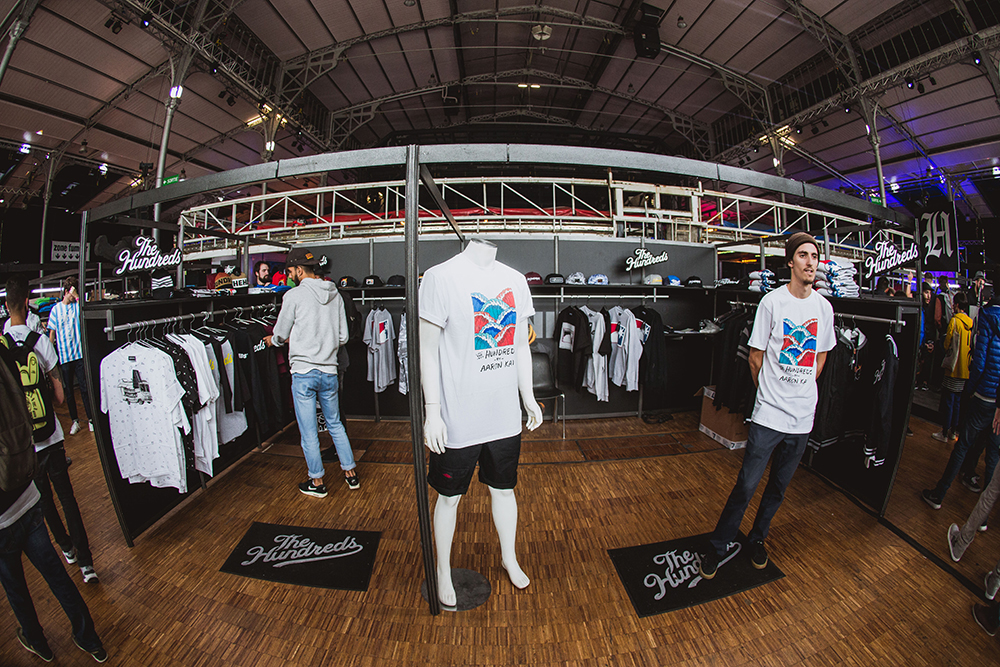 Sophie and Corinne of France's V7 Distribution were holding it down for The Hundreds.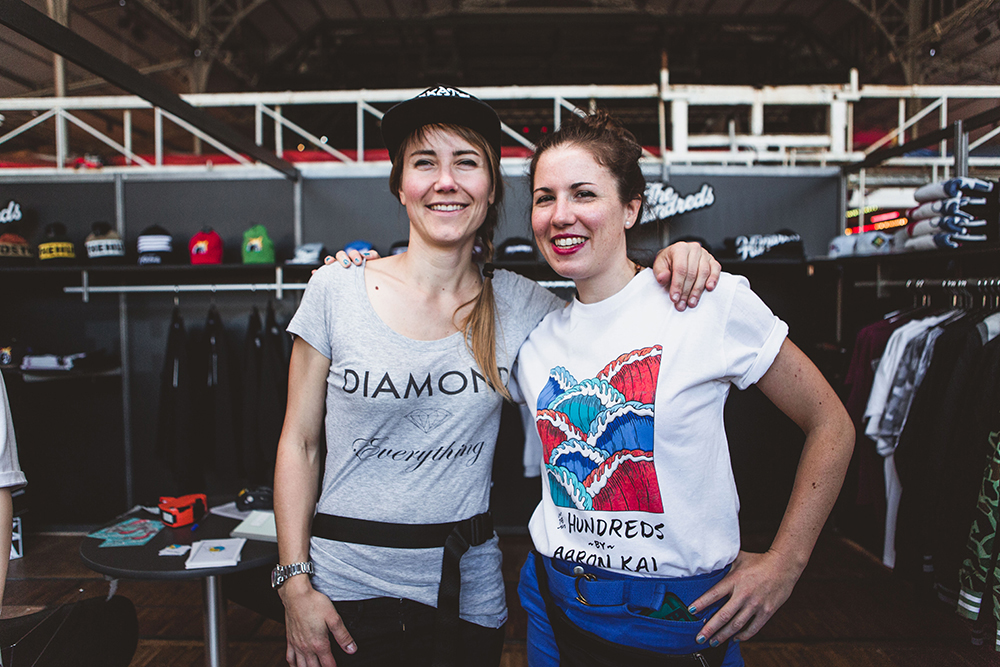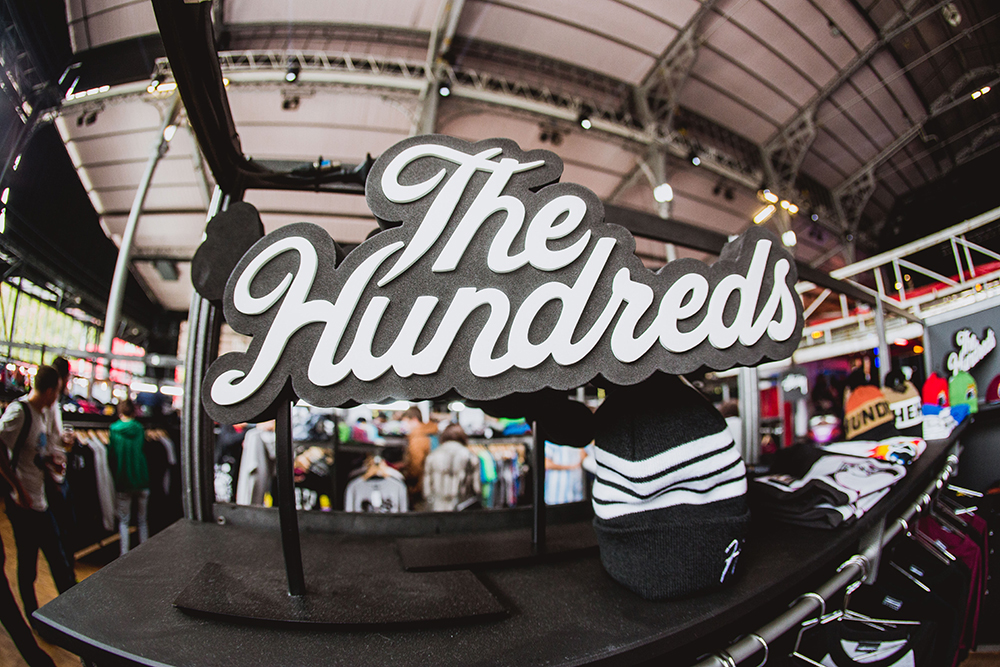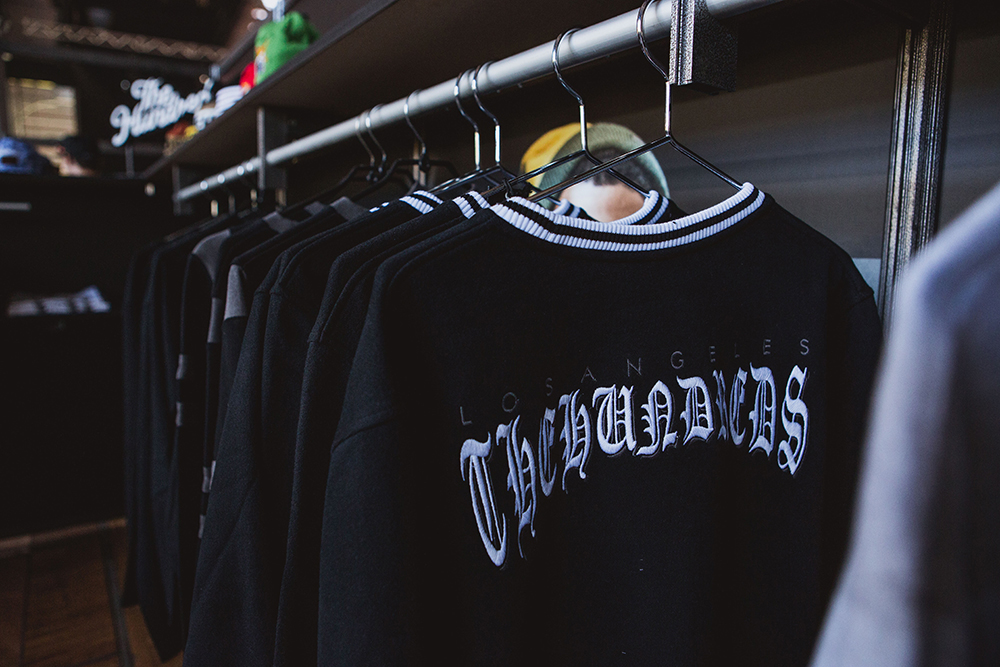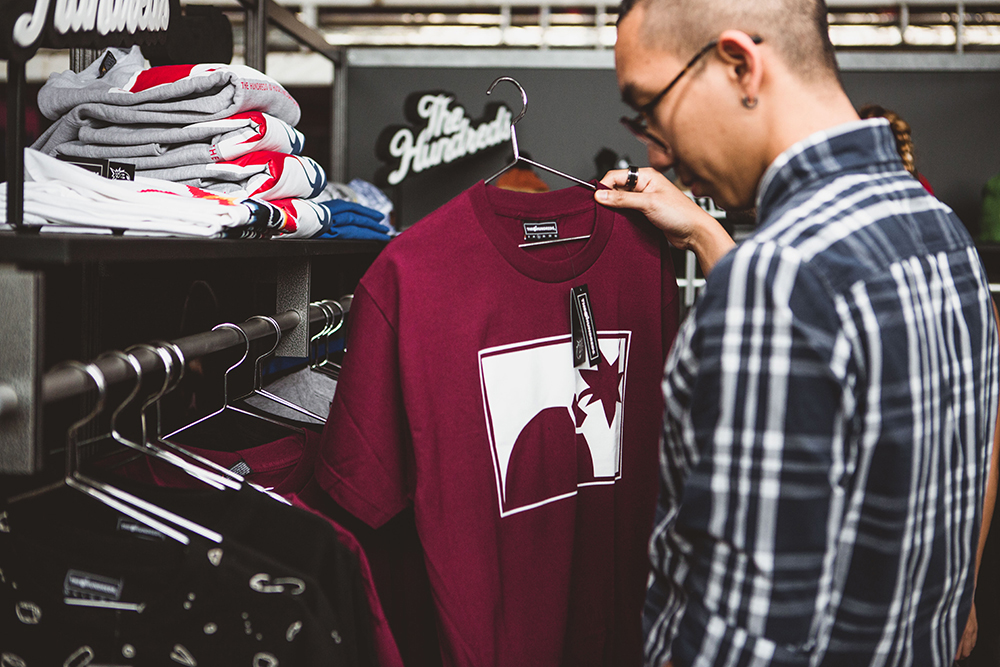 A member of the Be Street crew repping The Hundreds x Be Street Weeknd exclusive T-shirt.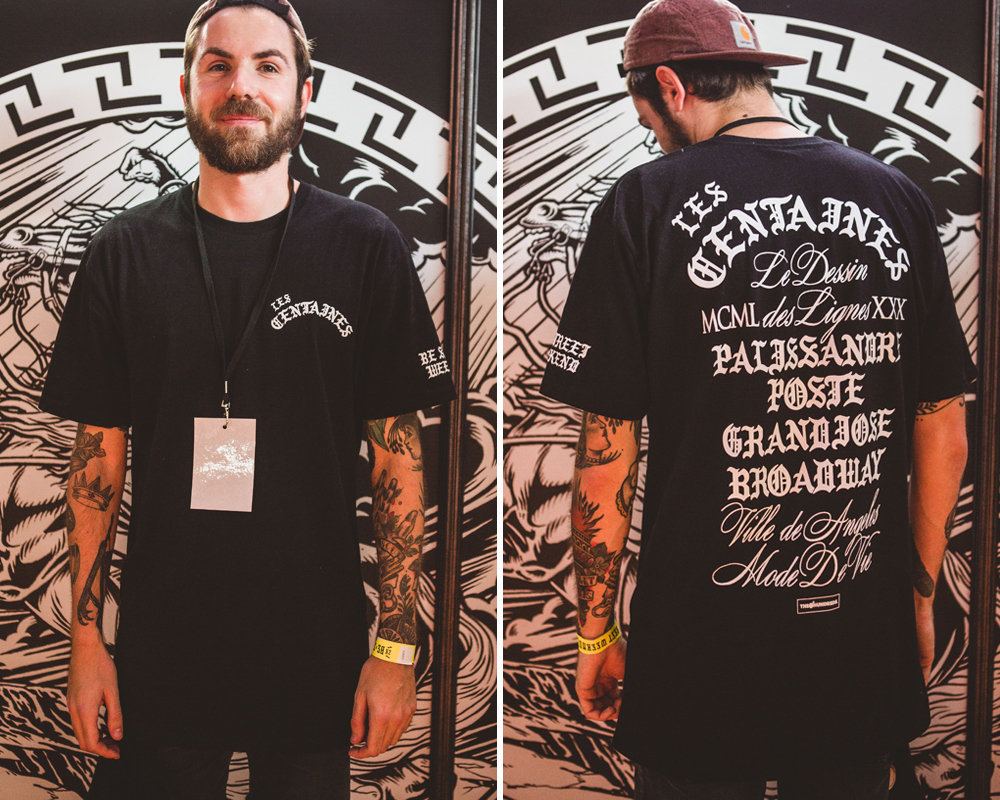 Stepping outside for some fresh air and taking in the view of the vast festival venue, 'La Grande Halle de la Villette.'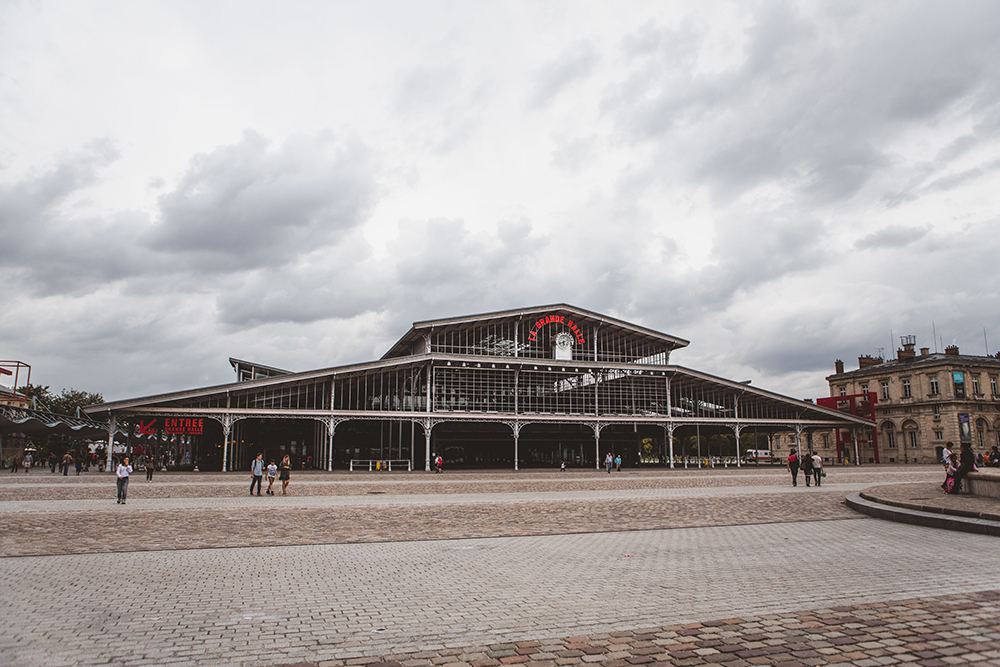 In a previous life, the building was used as a slaughterhouse. Metal as fuck.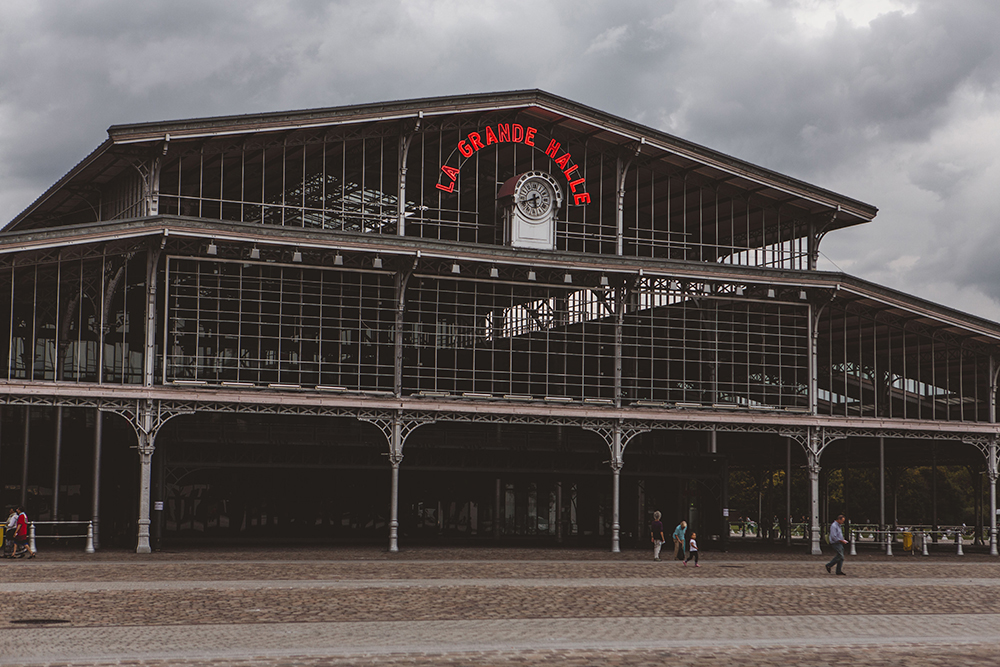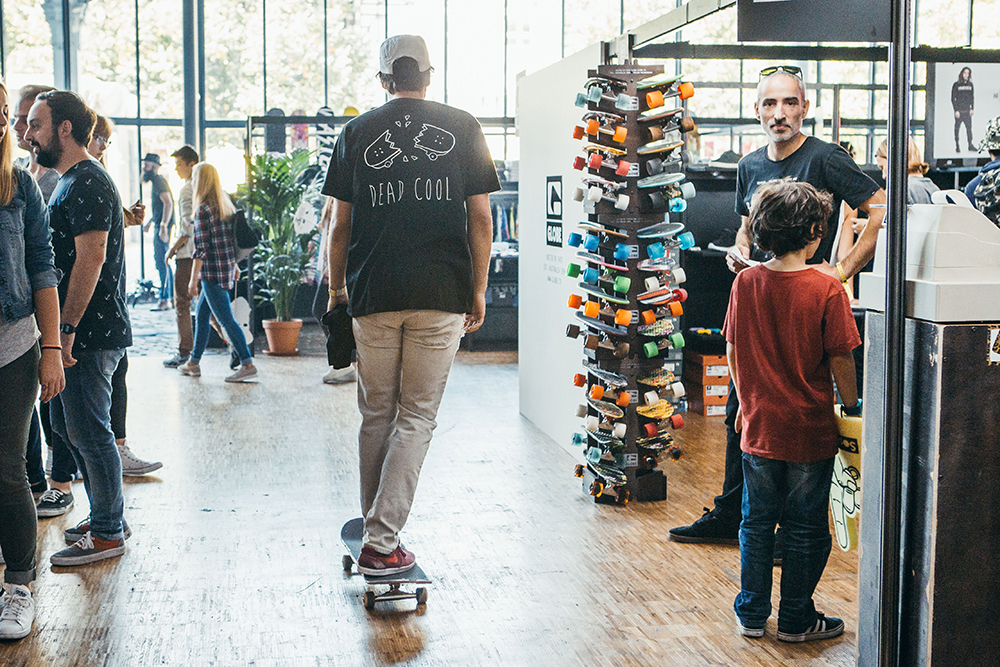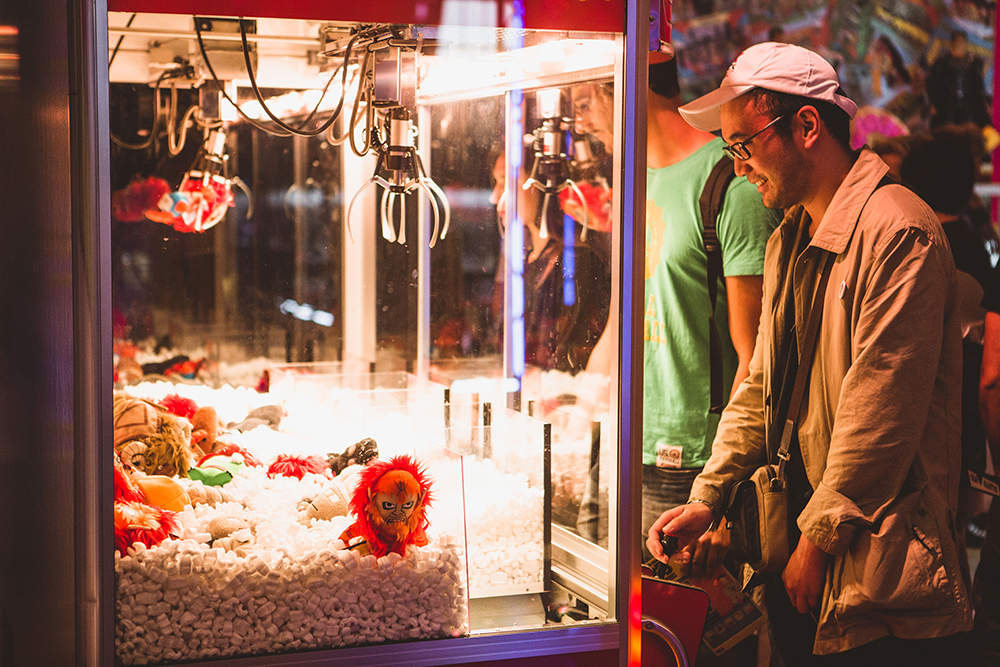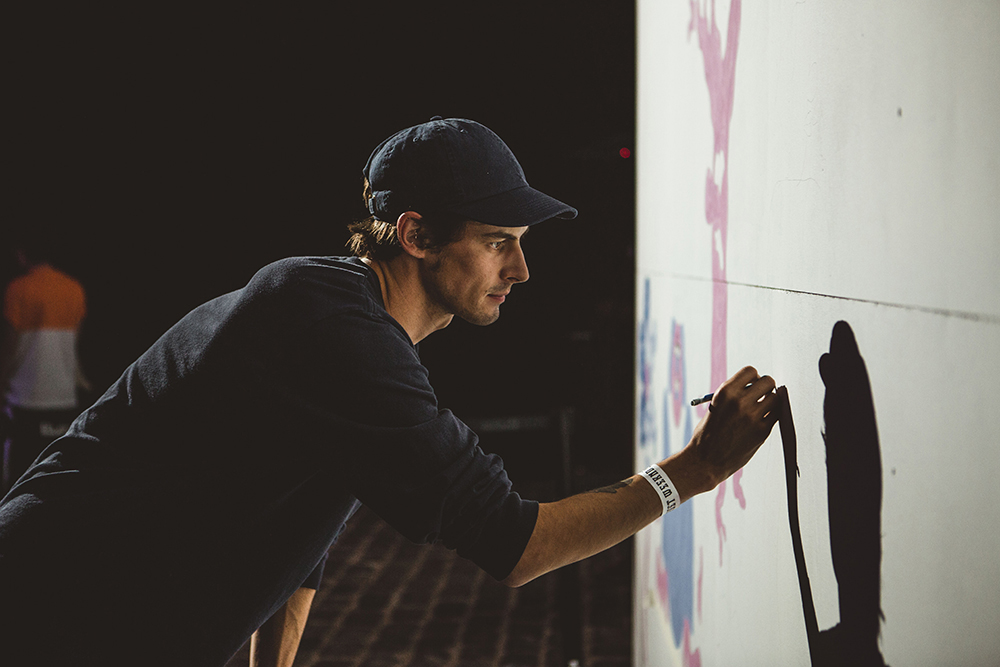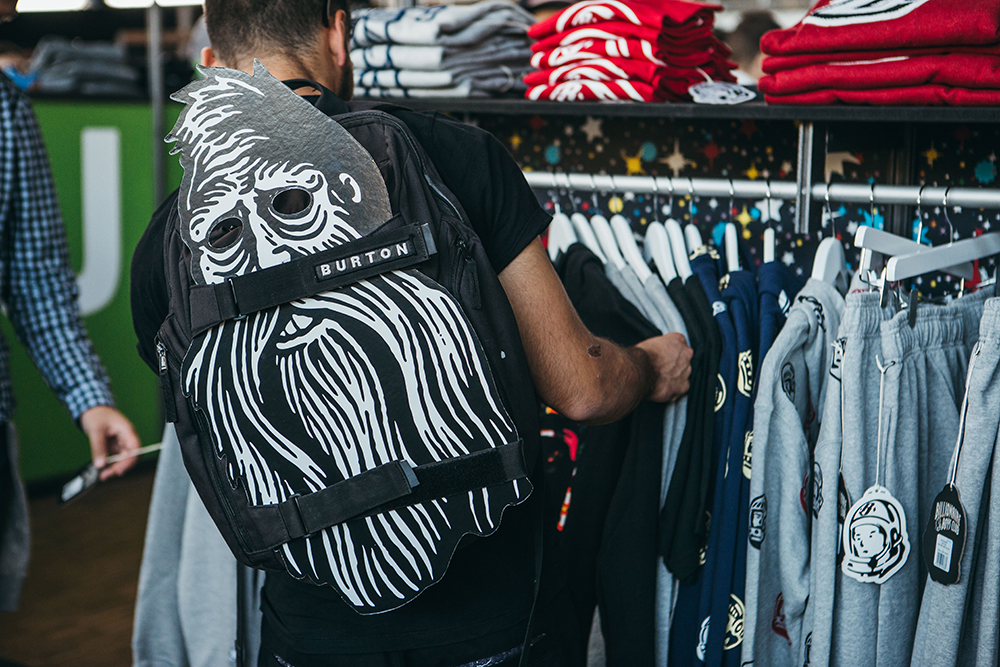 We decided to have a wander through the other brand booths in the exhibition area. Starting with BBC / Ice Cream.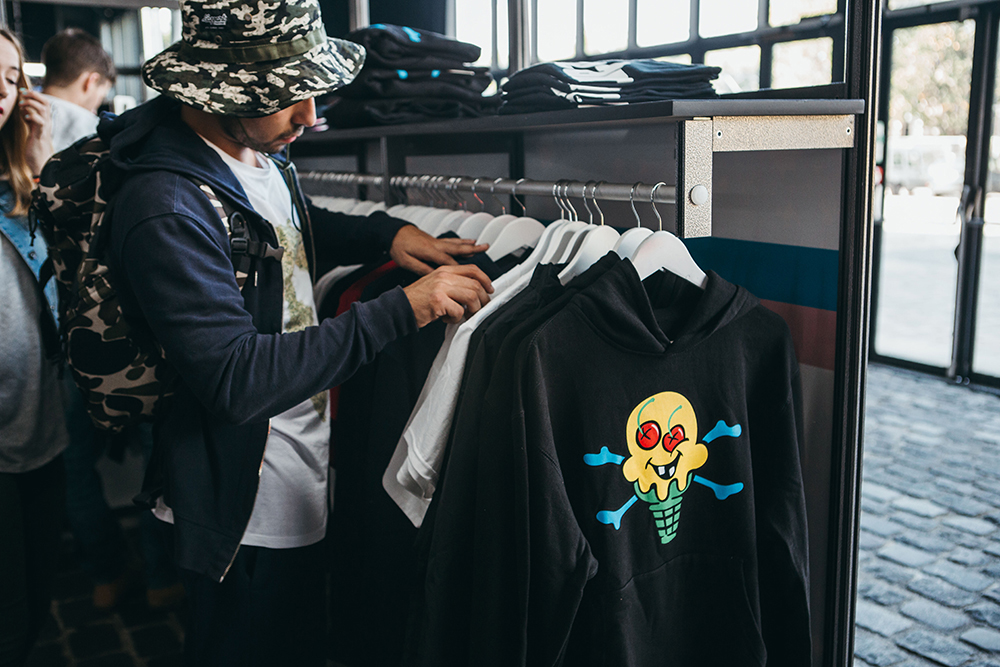 Boun of Above Paris was handling sales for BBC / Ice Cream for the weekend.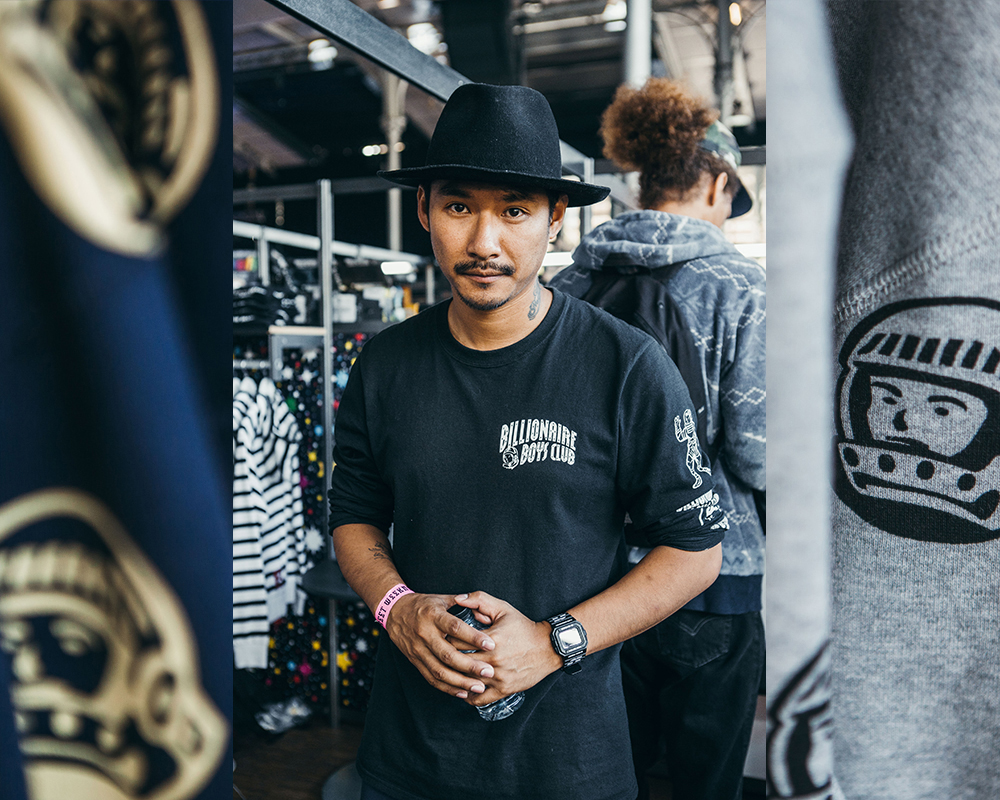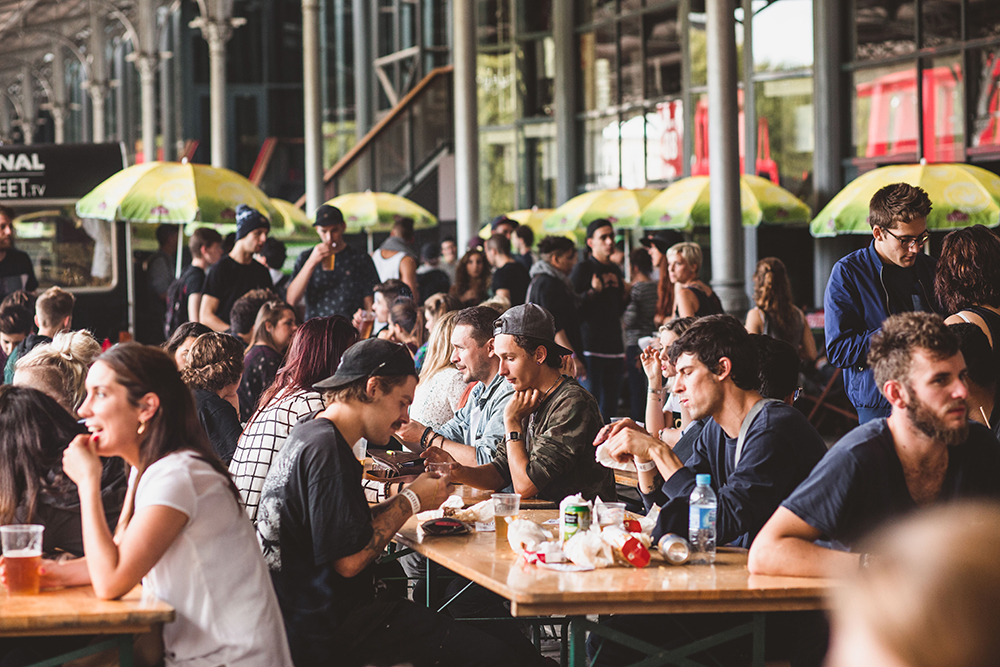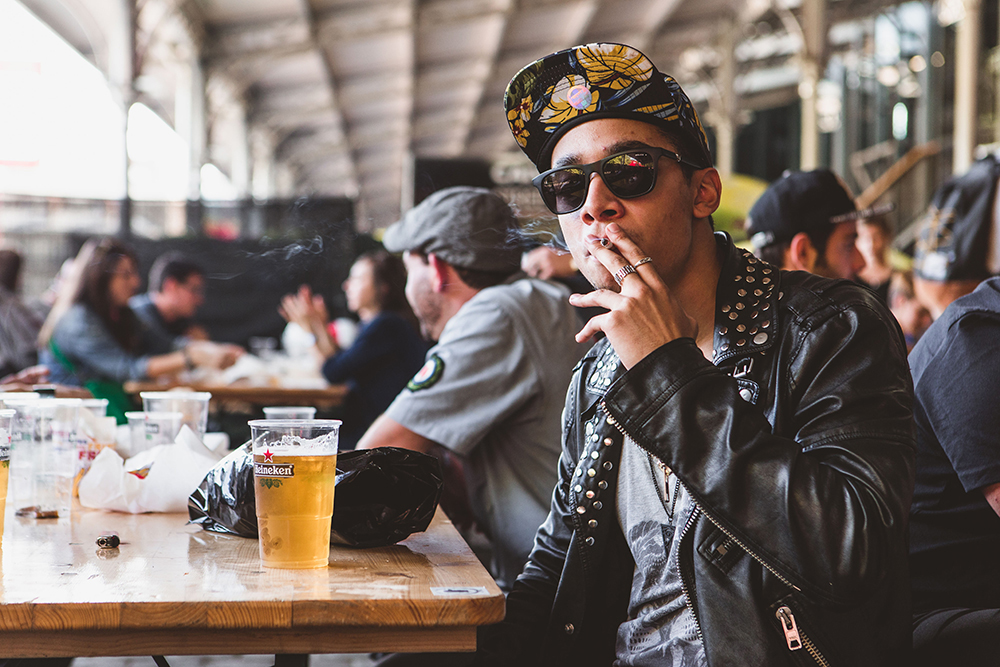 We caught up with Aaron whilst he was taking a break from paint fumes. Some French girls recognised us from the Internet.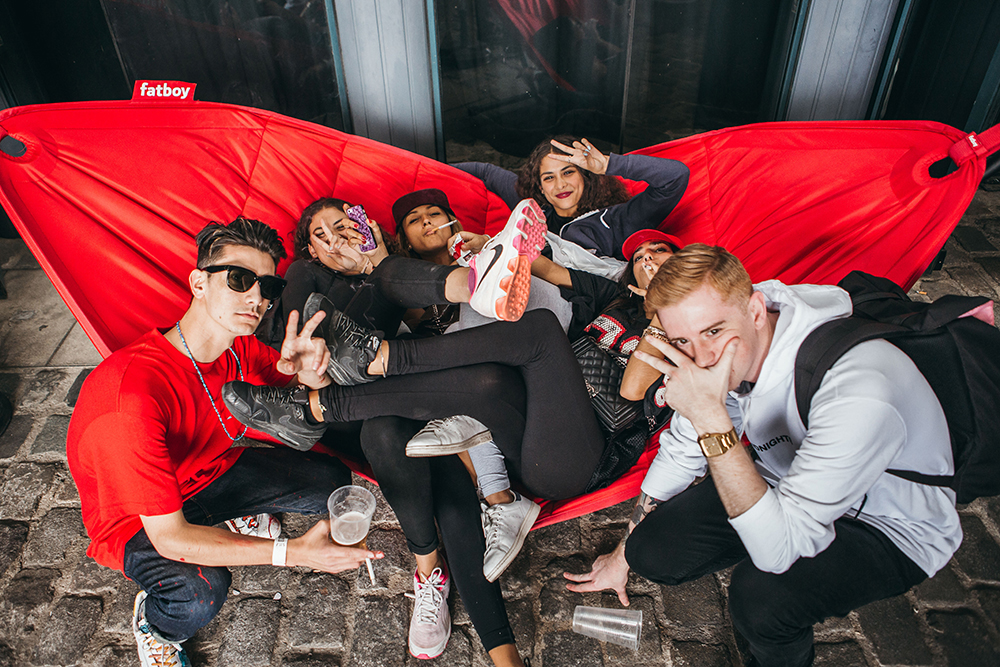 We had to stop by and catch up with some of our favourite humans at the Abandon Ship booth.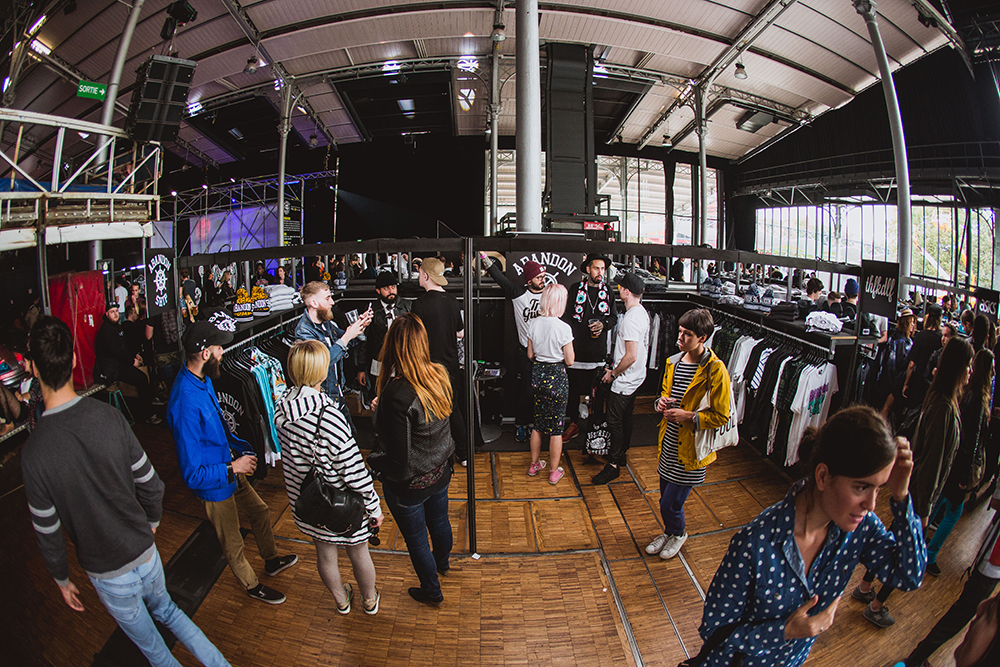 You may recognise Rich of Abandon Ship from The Hundreds' recent visit to London.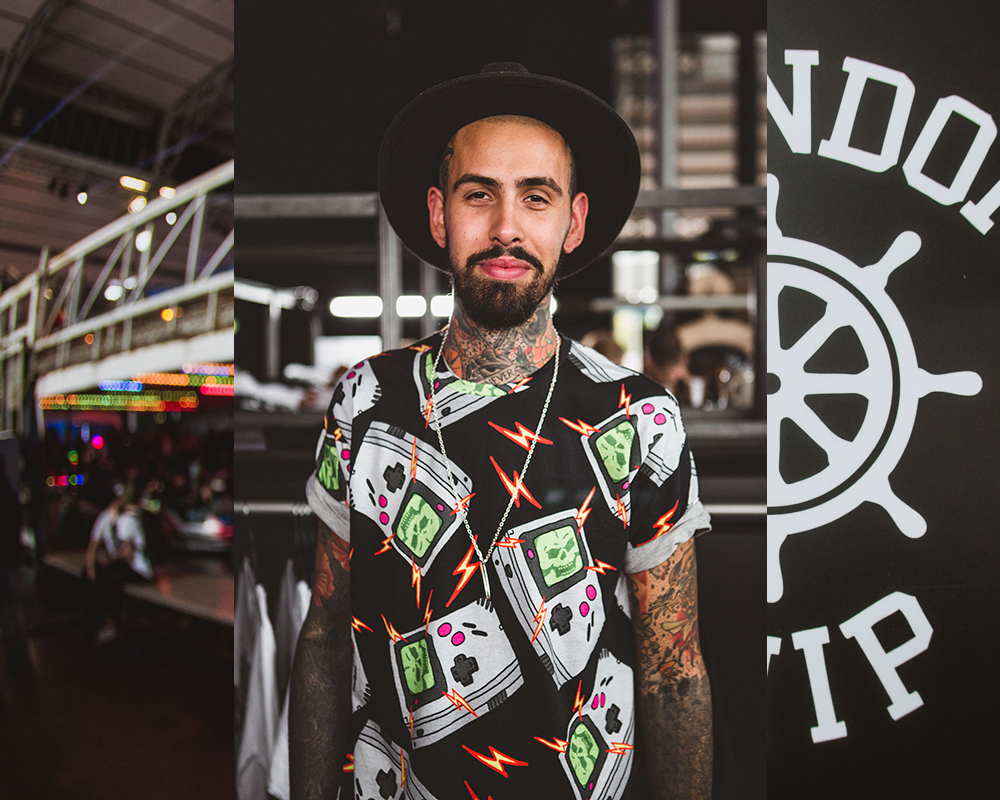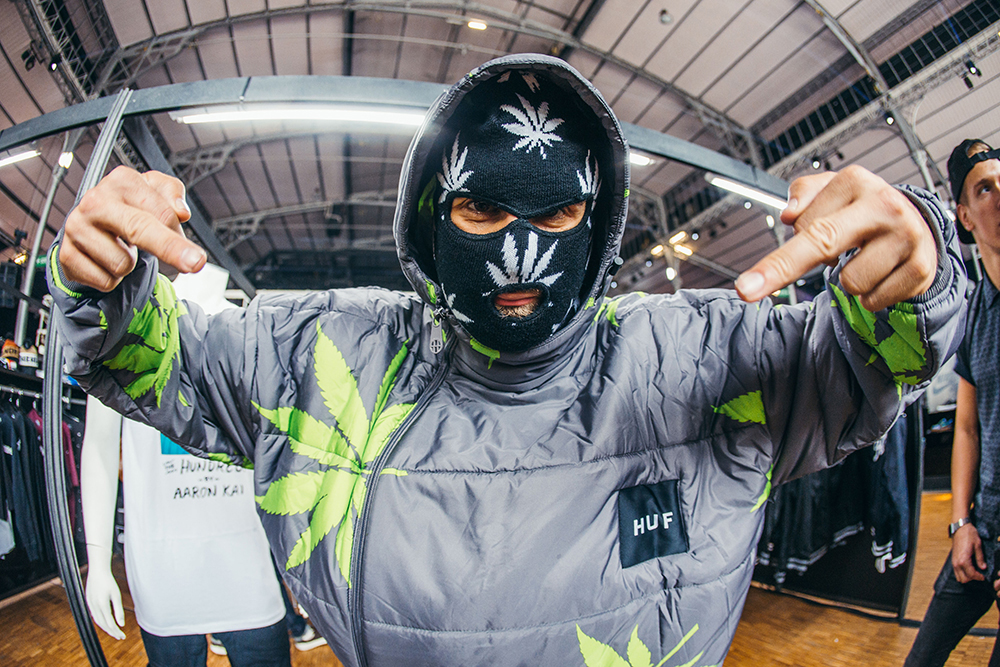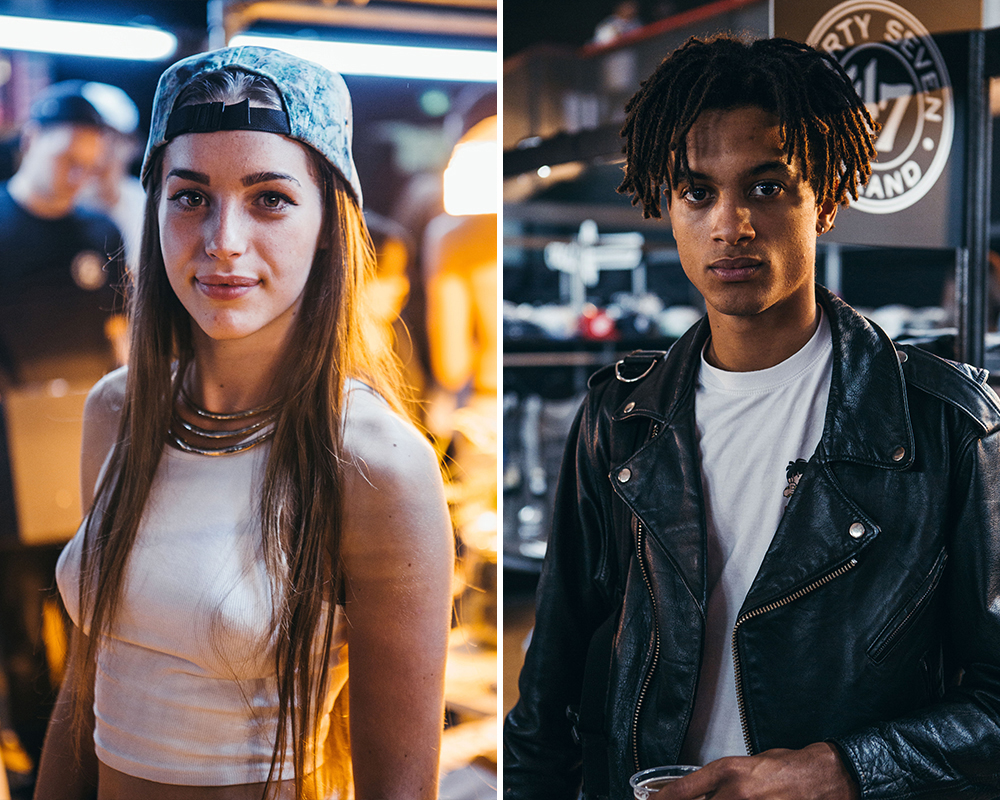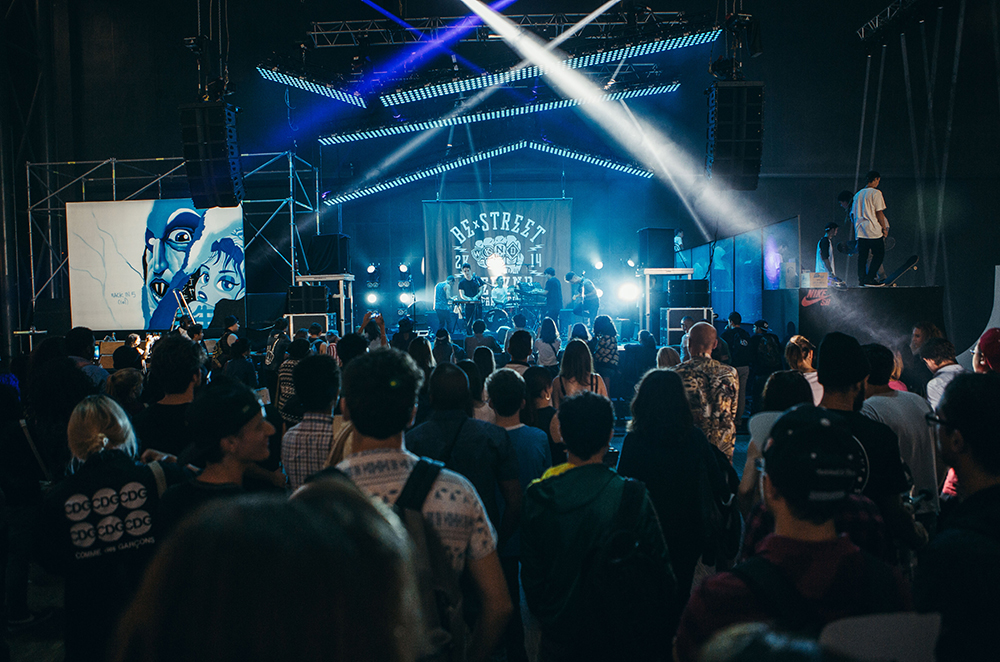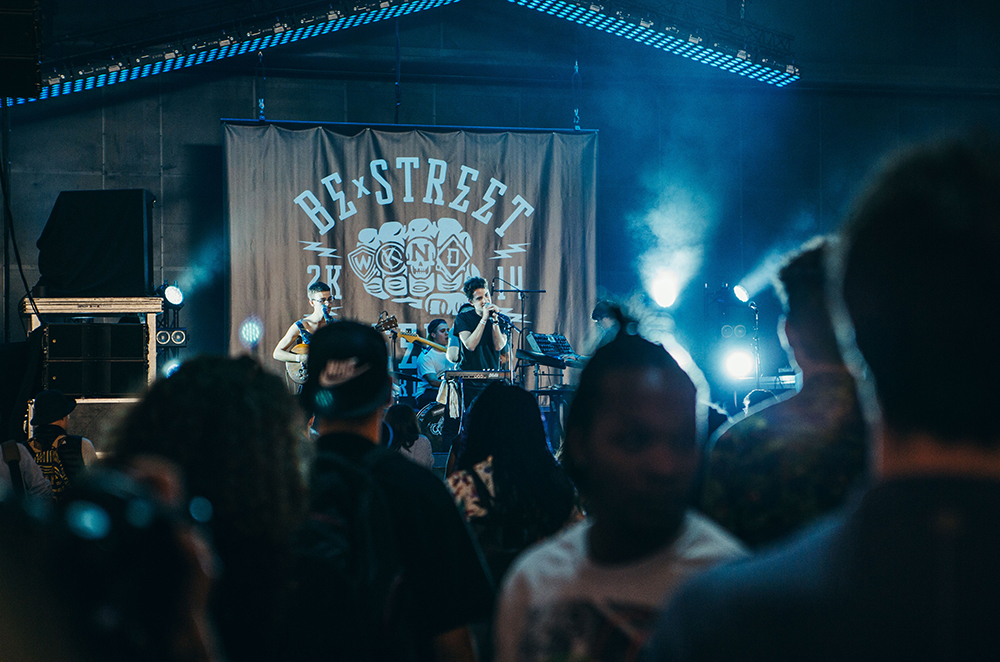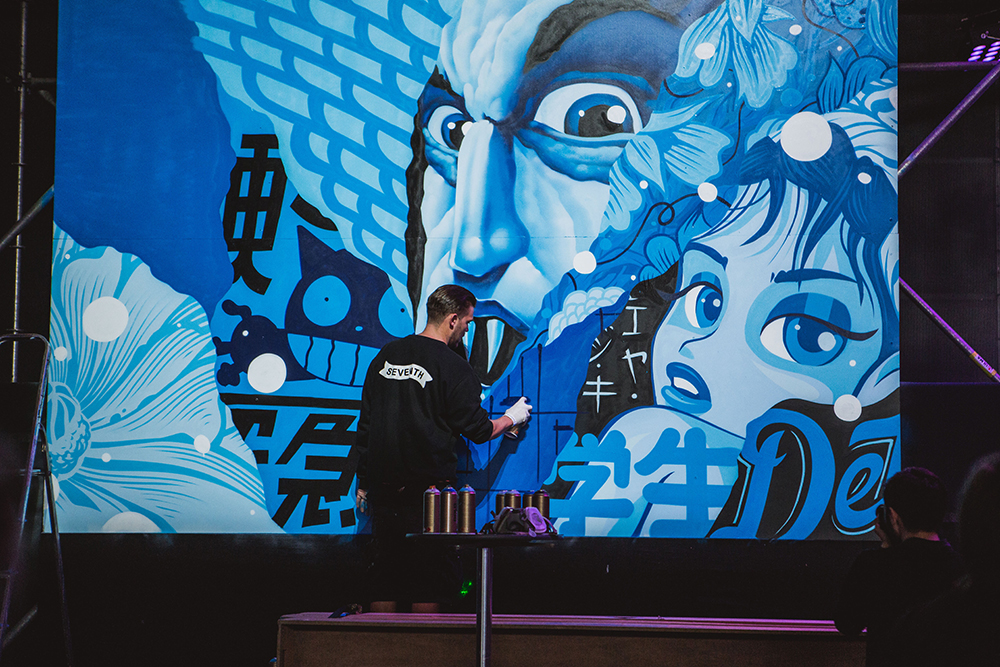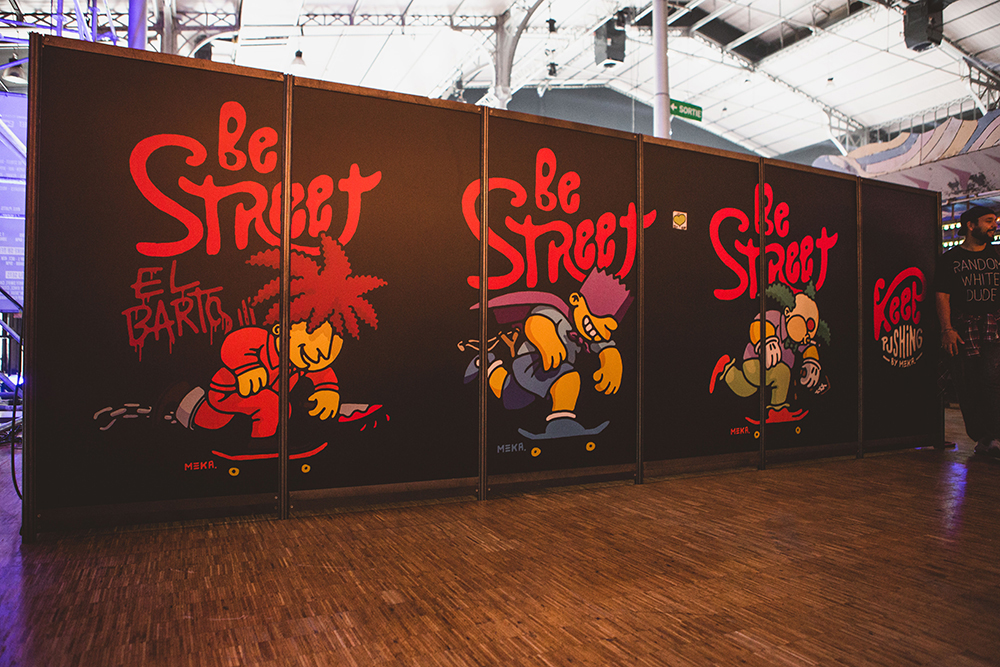 Yuka Chocomoo flew in from Japan to bomb up some of her signature black lines.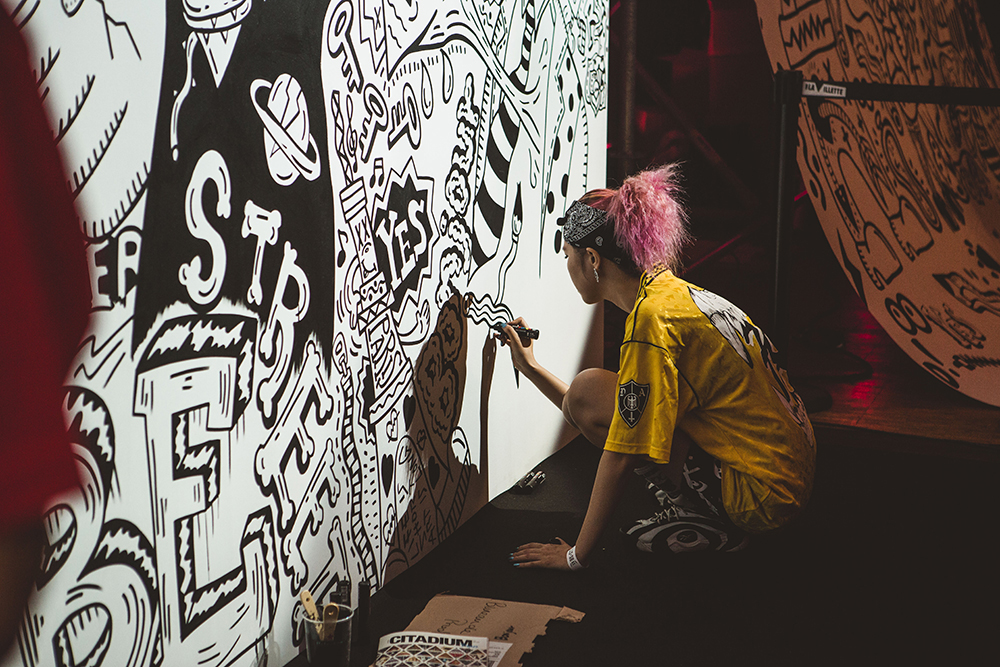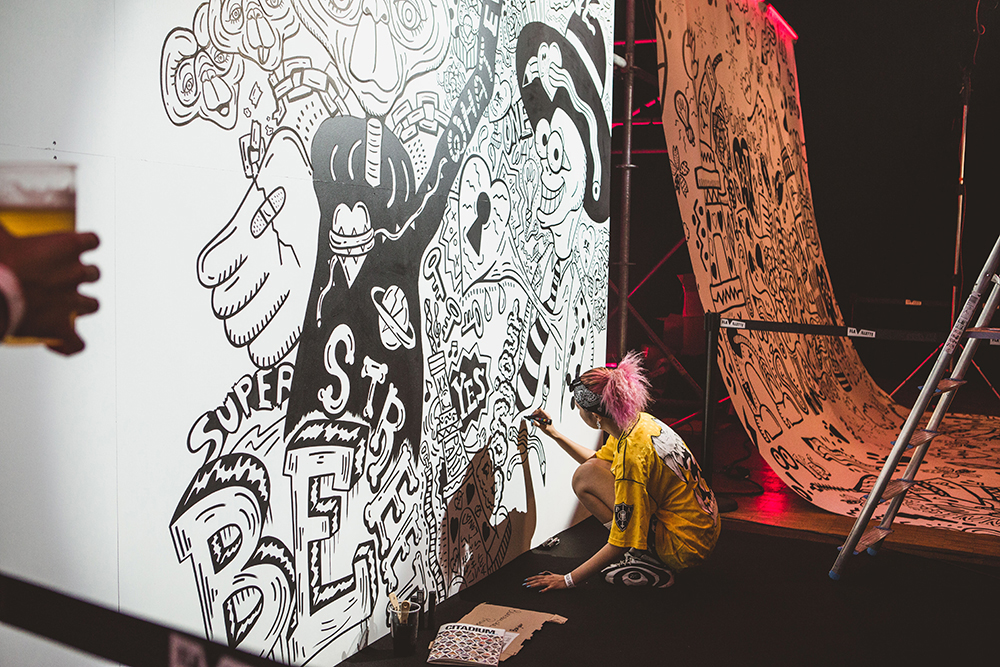 Lamour Supreme getting that paint down at the Mishka booth.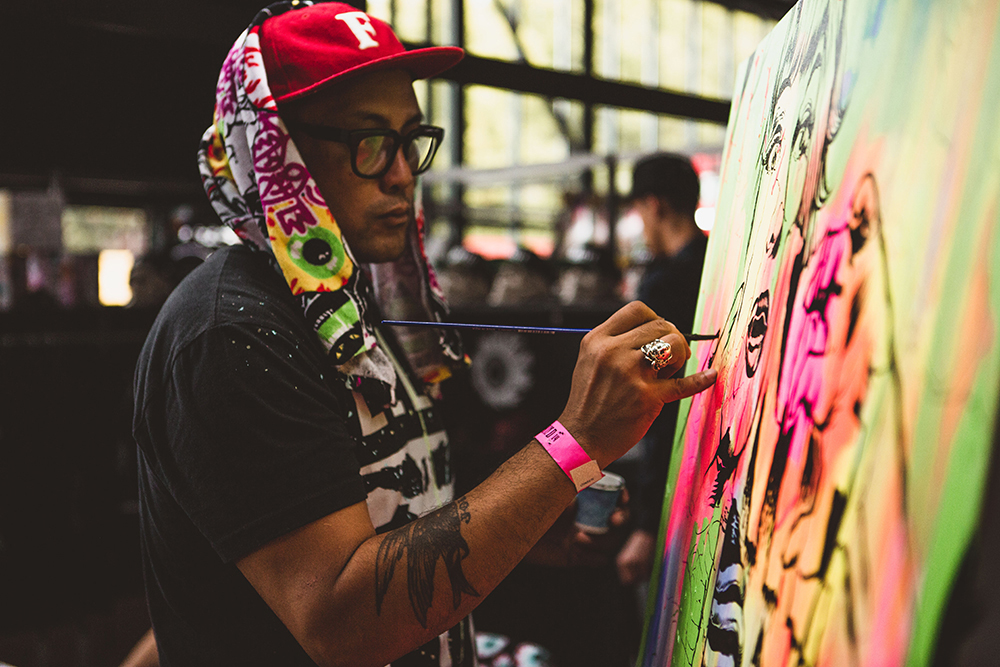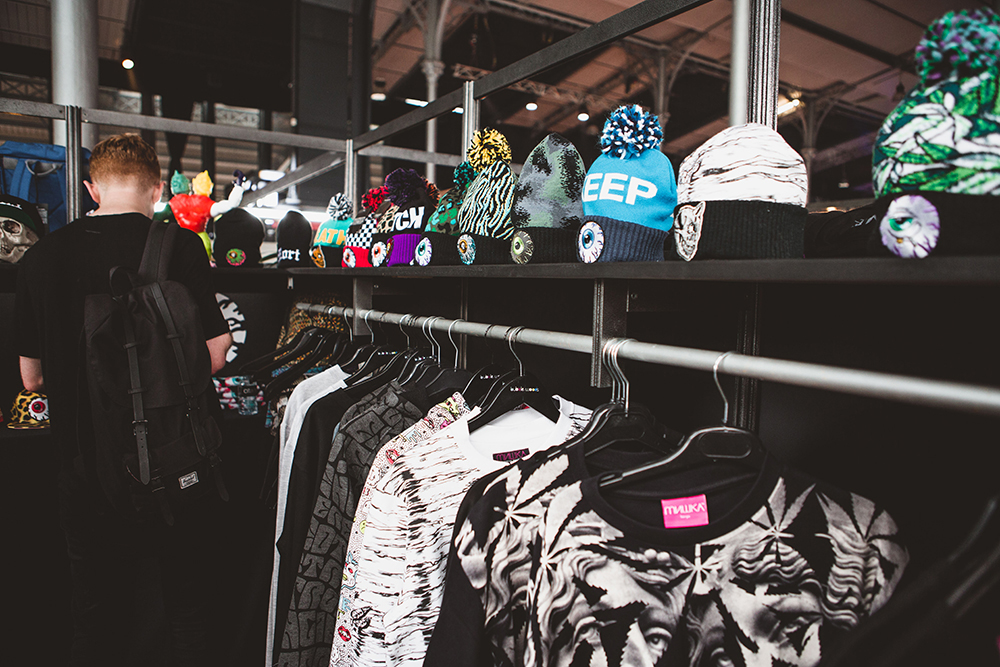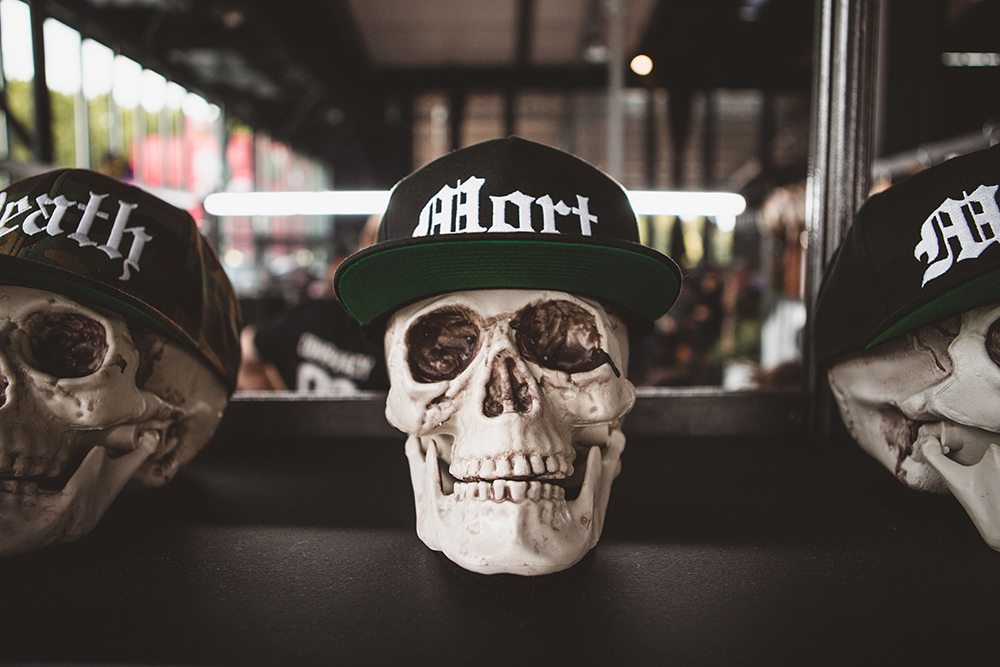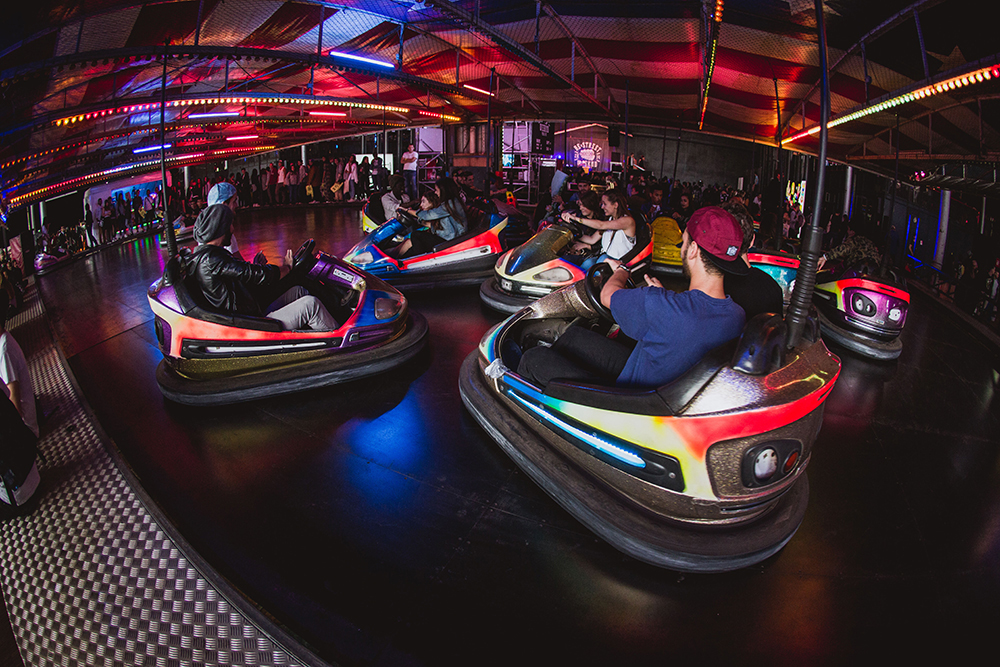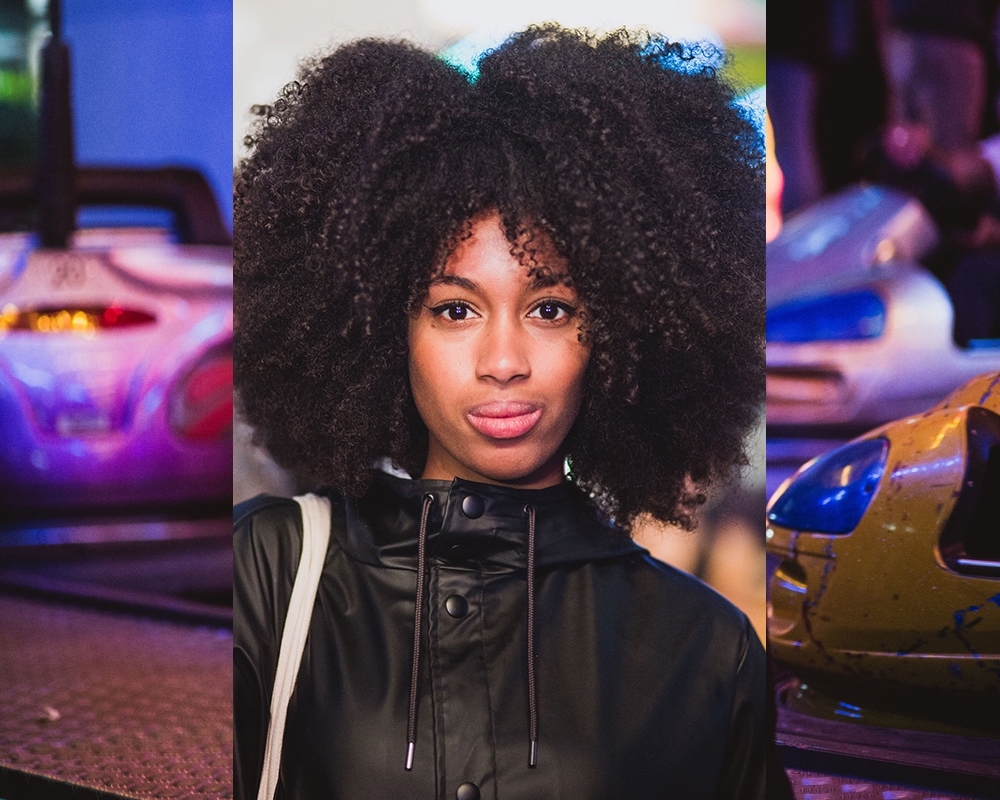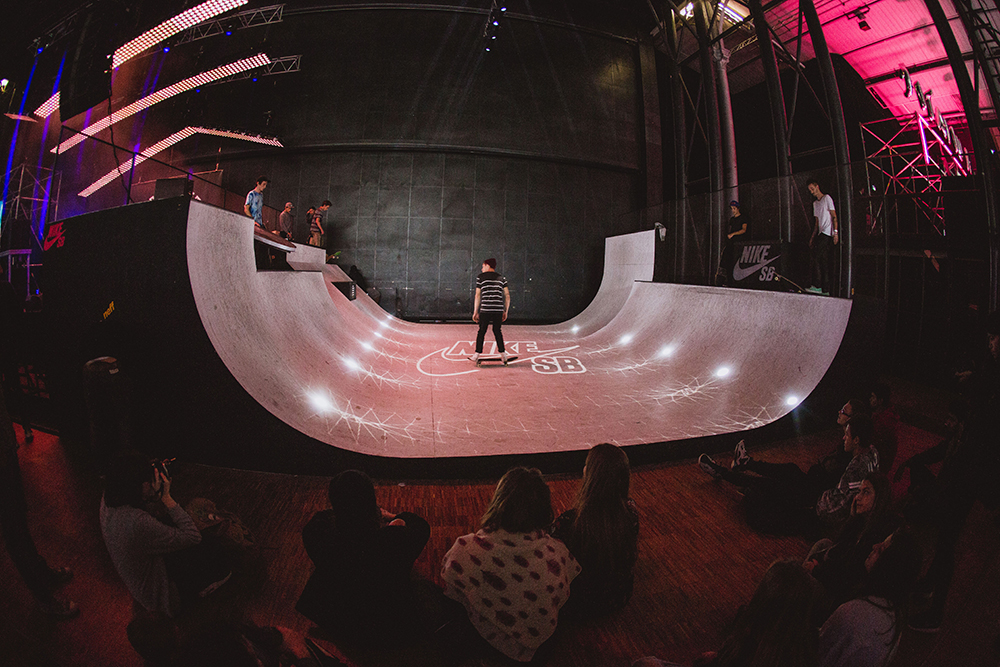 Nike SB supplied the ramp for all the skate rats to flex on.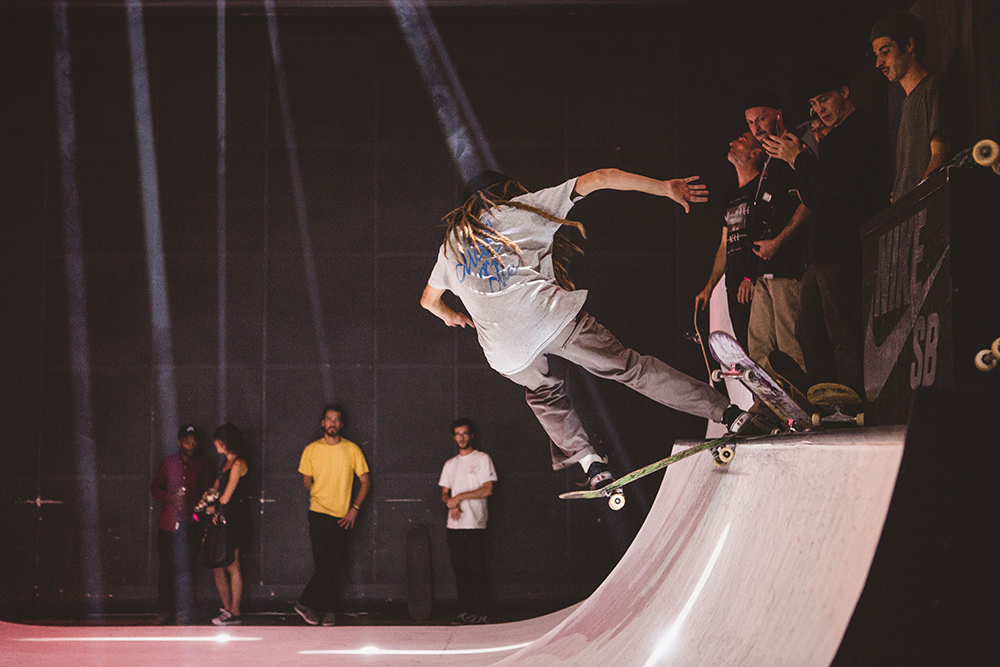 Awesome video projections and lighting design by TremensS really brought it to life.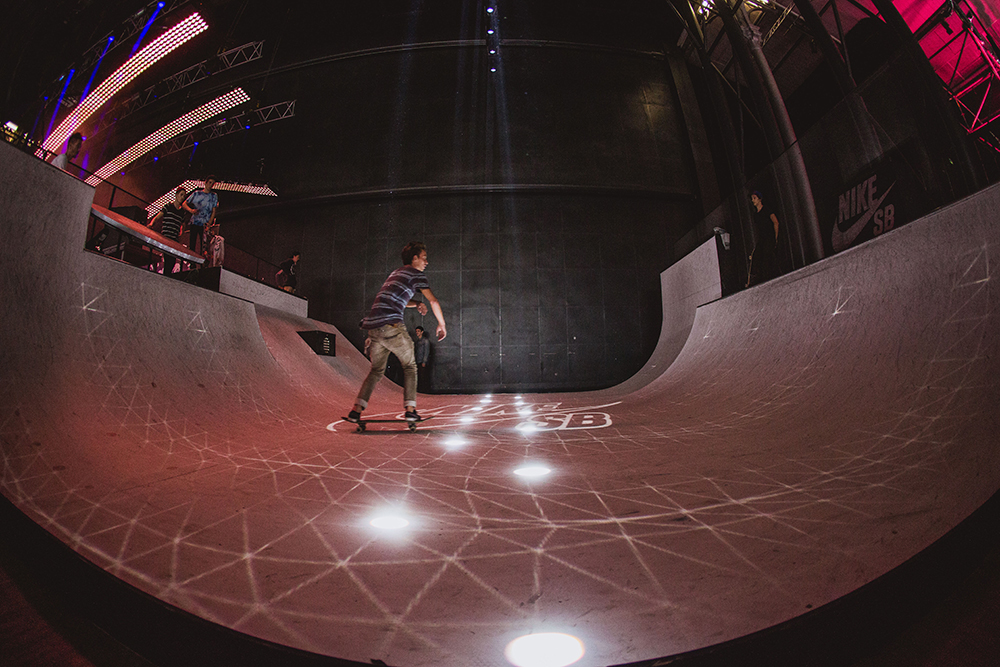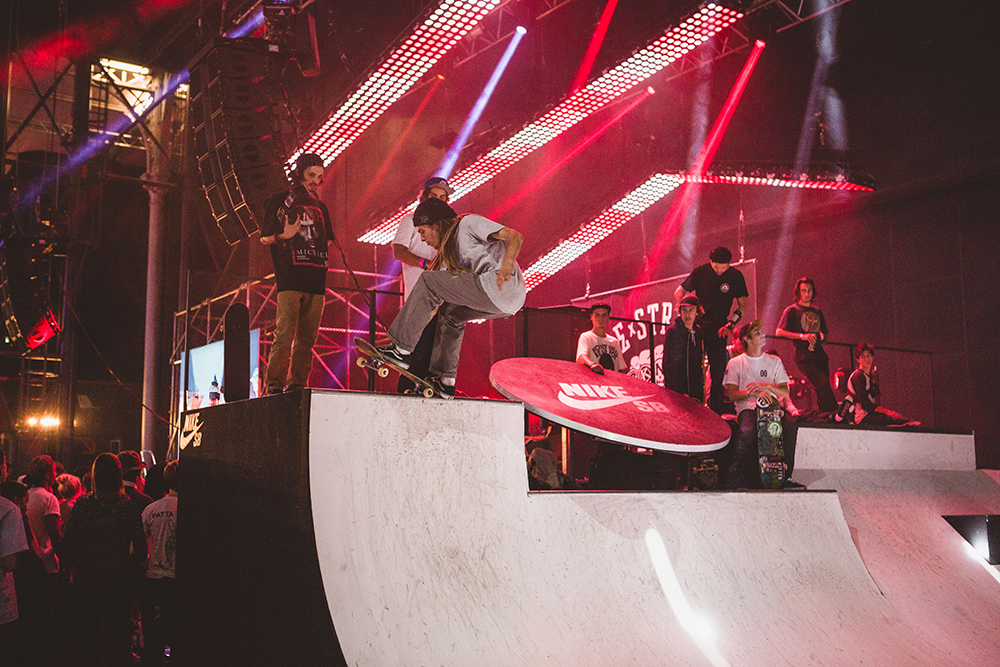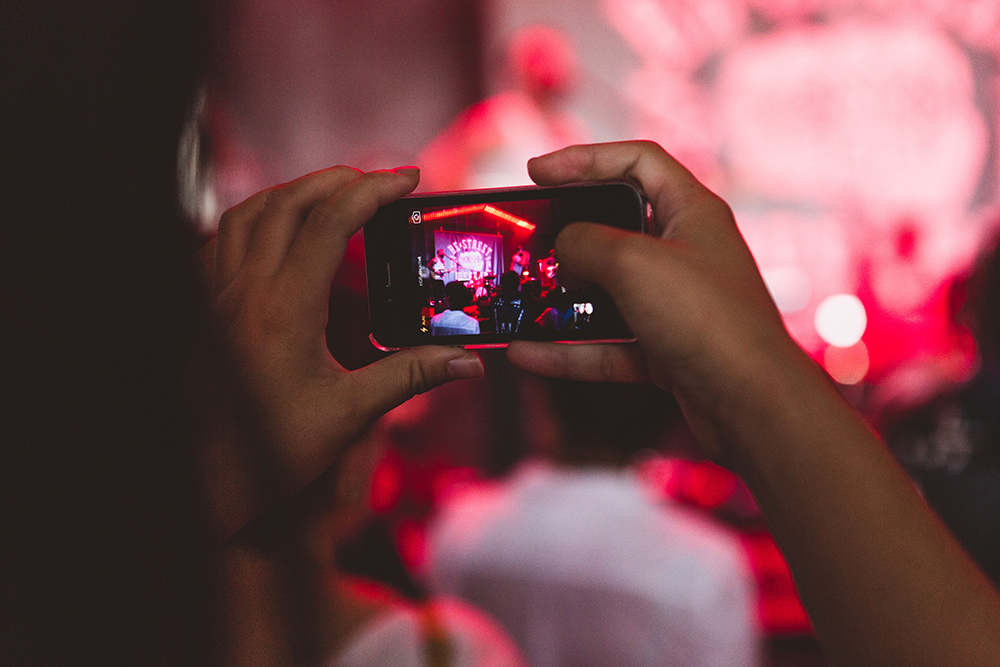 F.Stokes from Chicago supplied the hip-hop on the live music stage.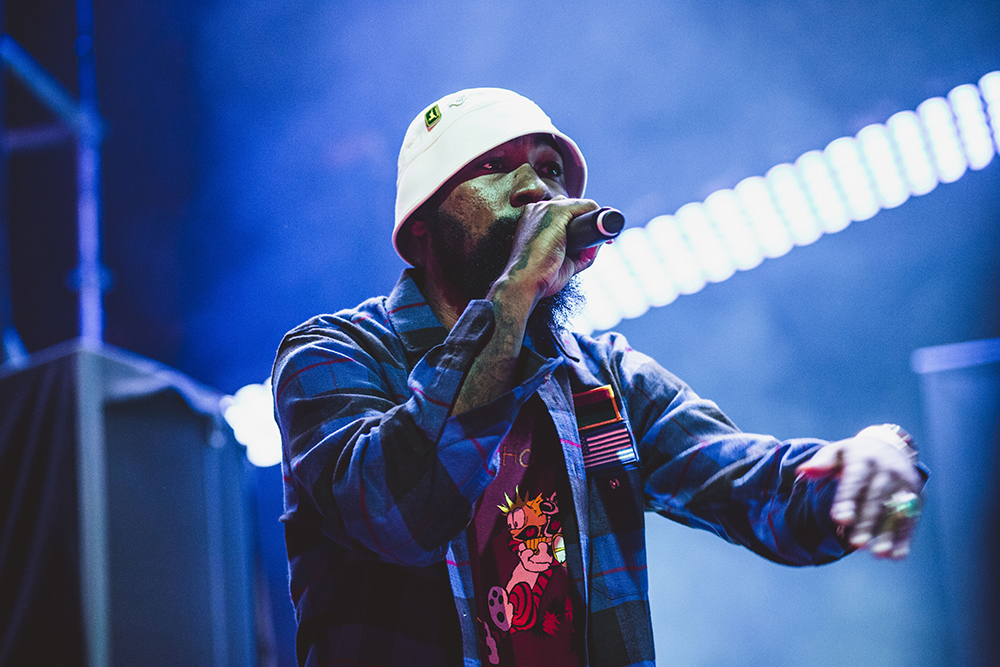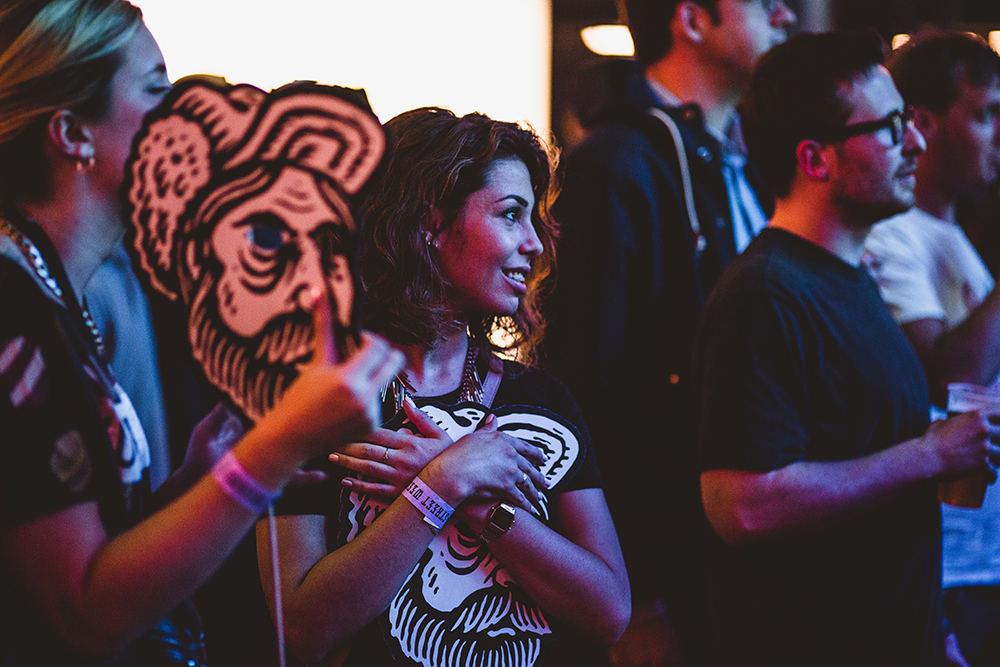 AONO were dishing out the fresh fades at their pop-up barbershop.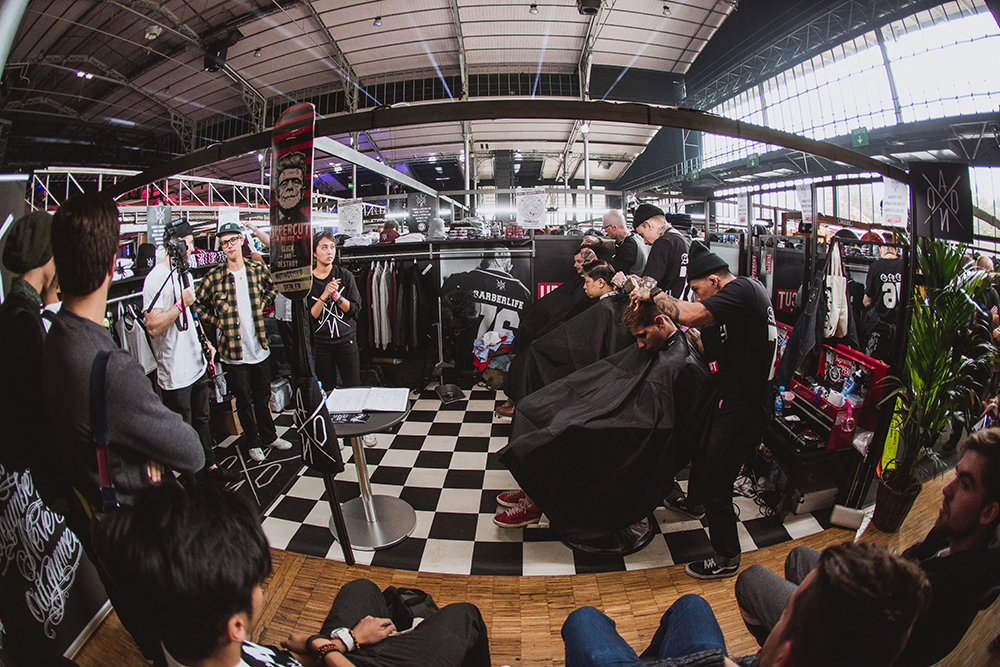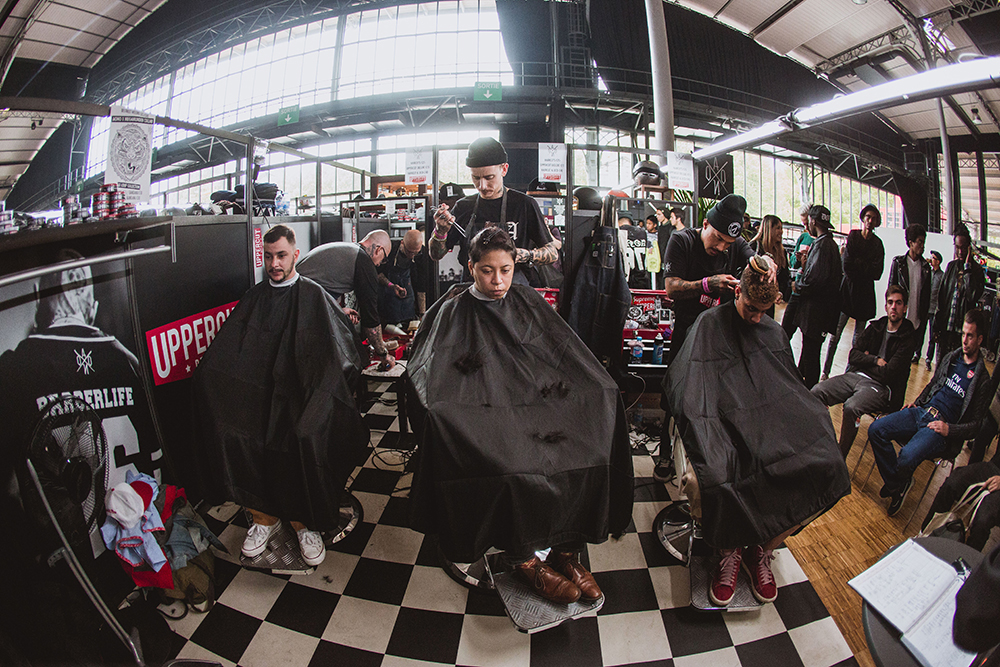 Paul of AONO and Rich of Abandon Ship are the cutest twins since Mary-Kate and Ashley.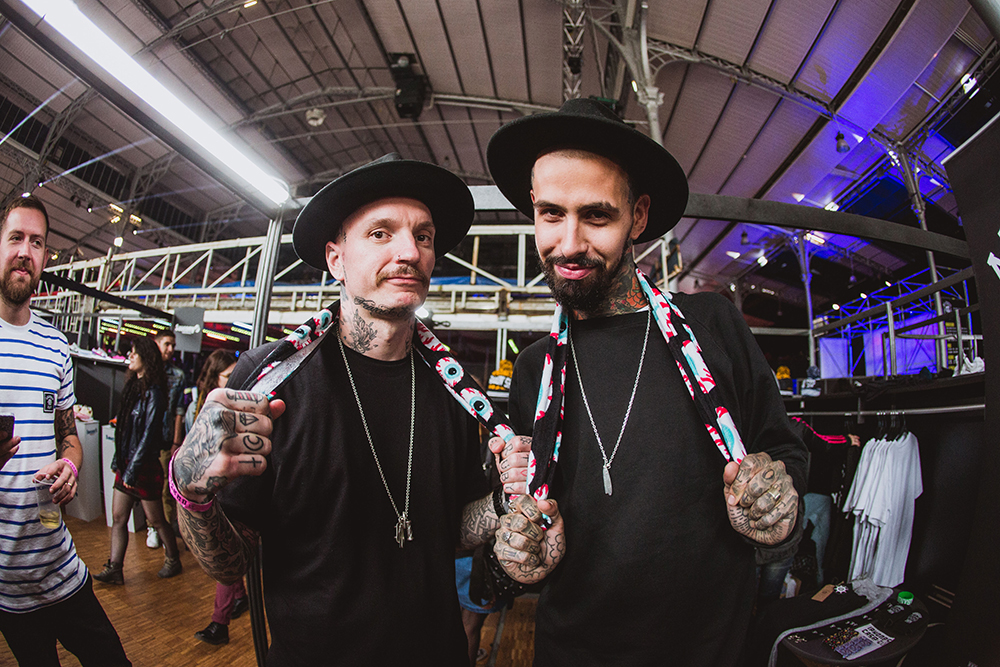 Aaron putting the finishing touches to his mural towards the end of the weekend.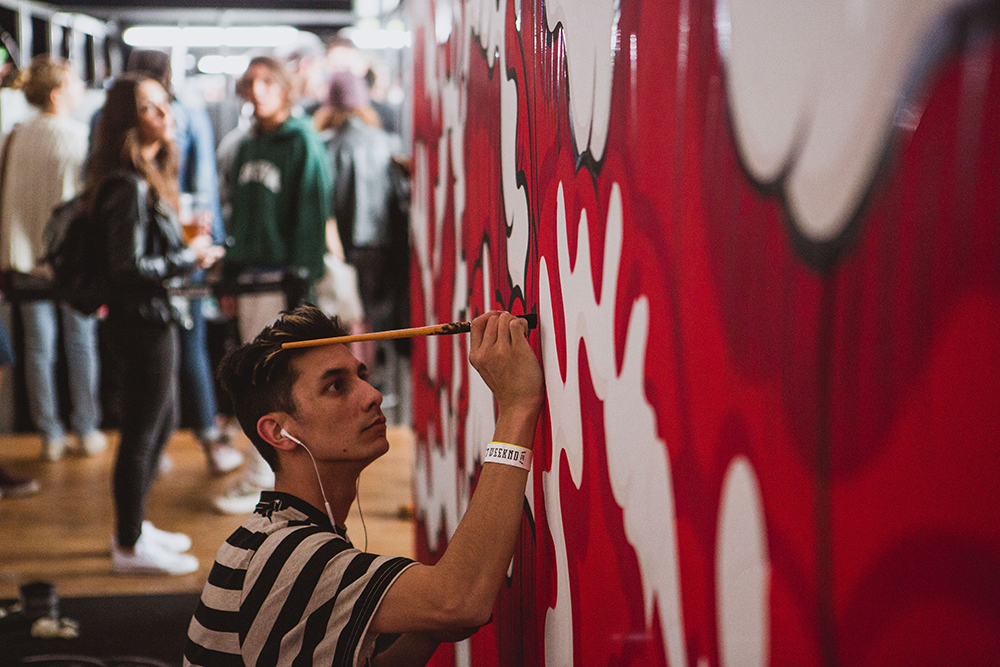 Be Street also saw the exclusive release of the The Hundreds by Aaron Kai collaboration T-shirt. A sign of things to come.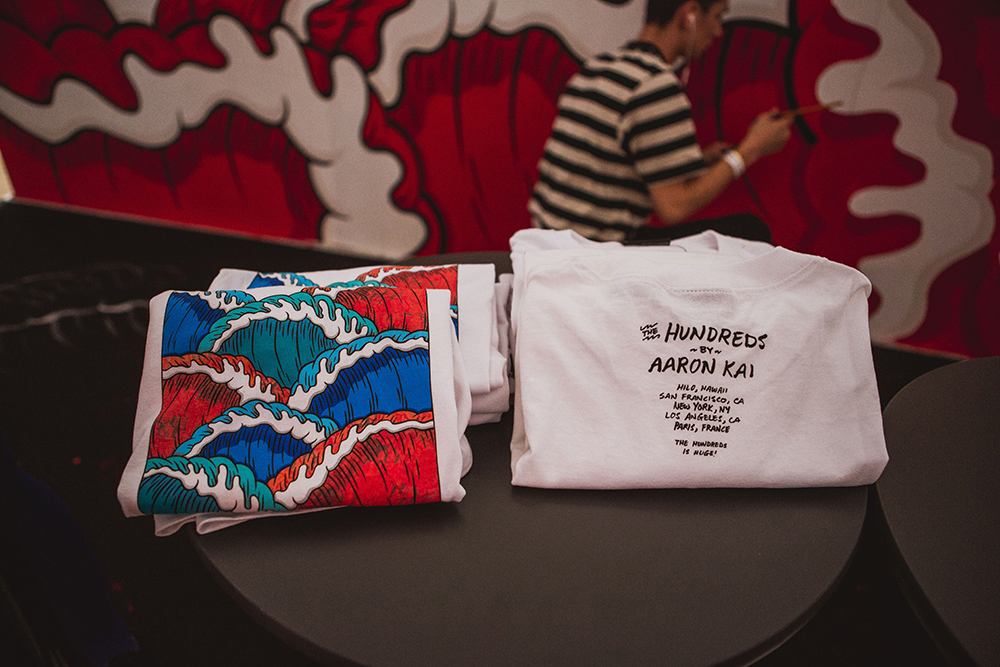 We had to bounce before Aaron completed his wall, but at 99% done, you can see it's another banger.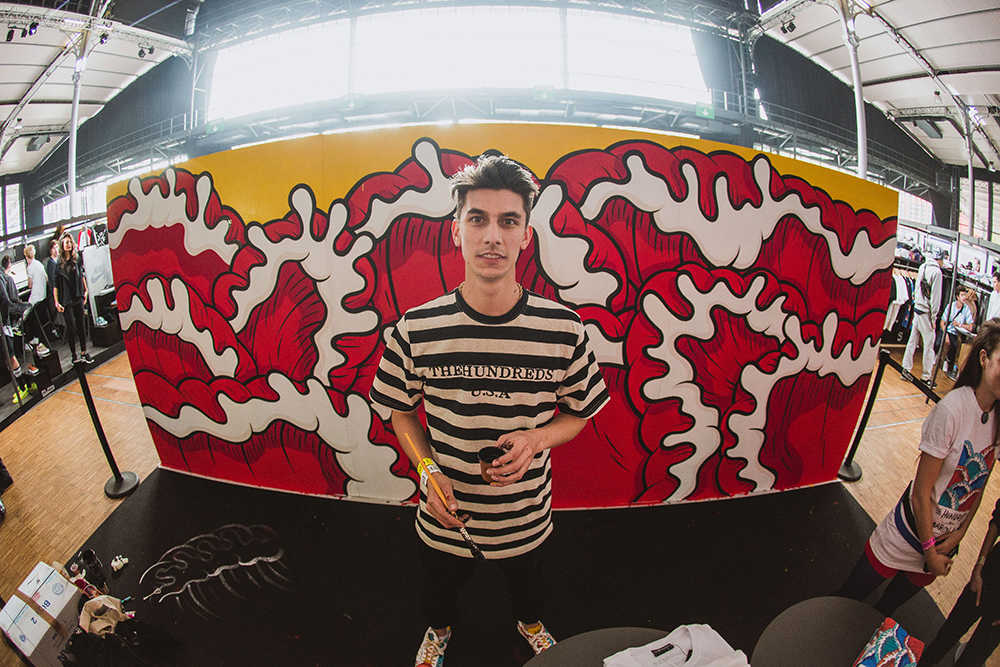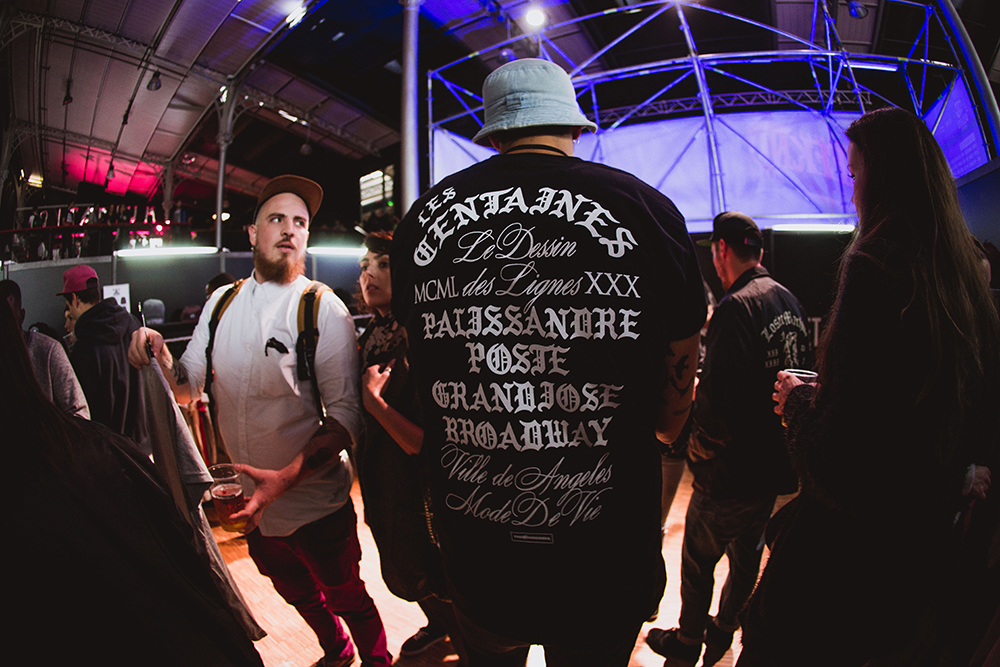 And that's a wrap!
Au revoir, mon ami!
::
You can follow Be Street on Instagram for news on the next issue of the magazine, upcoming events and everything in between. www.be-street.com.
For more photo goodness, follow Tom Joy's work on Instagram.
And if you're not sick of me already, everything you need to know is here.