Re Camera – After reinvigorating their line of smartphones, HTC is taking aim at GoPro. The new Re Camera is an easy-to-use lifestyle camera that makes capturing video and photos on-the-go a snap. With its 16MP sensor, the camera shoots photos with a push of a button, and holding the button down starts video recording. The camera packs a wide f.2.8 ens and is waterproof down to one meter. The friendly design makes it easier to hold and has microSD storage along with Bluetooth and Wi-Fi built in.
Source: HTC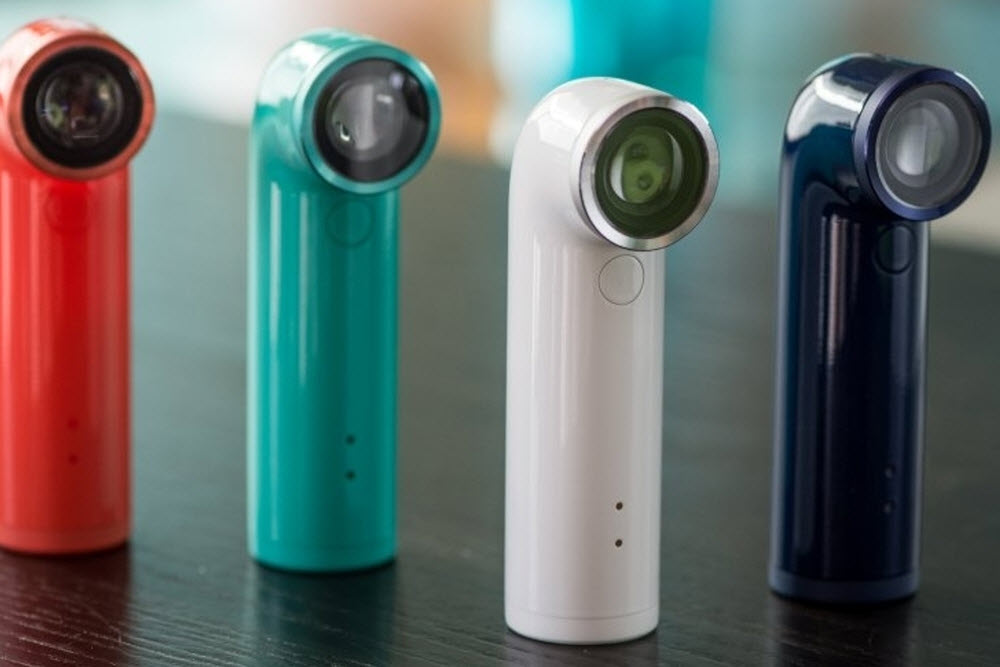 Best Made Melton Wool Field Coat – Thick Melton wool is usually reserved for heavyweight pea coats used by the Navy, but Best Made feels the handsome fabric is also well-suited for the traditional Army field coat. Using a hefty 24oz Melton wool, this new field coat can take on any form of inclement weather. Like most Best Made products, the jacket is made in the USA, and comes with sleeves lined with soft moleskin. It's been a while since a heavy duty field coat has been made available, and Best Made certainly knows its way around quality menswear.
Source: Best Made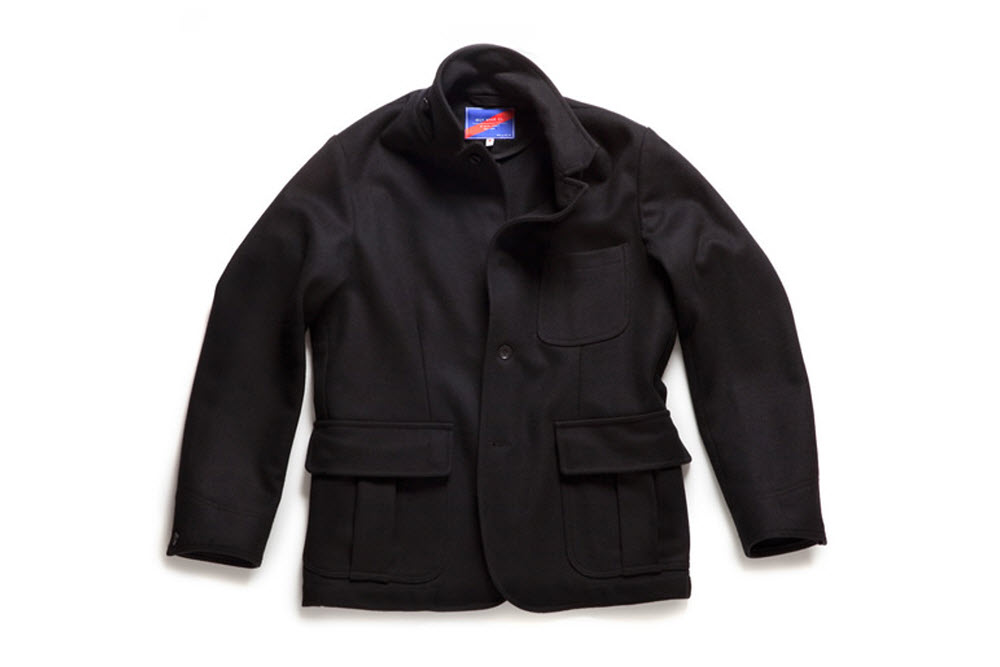 Gramavox Bluetooth Gramophone – The Gramavox gramophone looks like it fits right at home in HBO's prohibition era Boardwalk Empire. The large steel horn is an archaic way of amplifying sound, but now comes with kitschy nostalgia. Look for Gramavox to produce a gramophone that syncs up to your smartphone via Bluetooth. Blending old technology with new has a large steel horn mounted on a solid walnut base. It's a conversation starter for sure, but I wouldn't know if a metal horn can compete with a pair of tweeters and a sub.
Source: Gramavox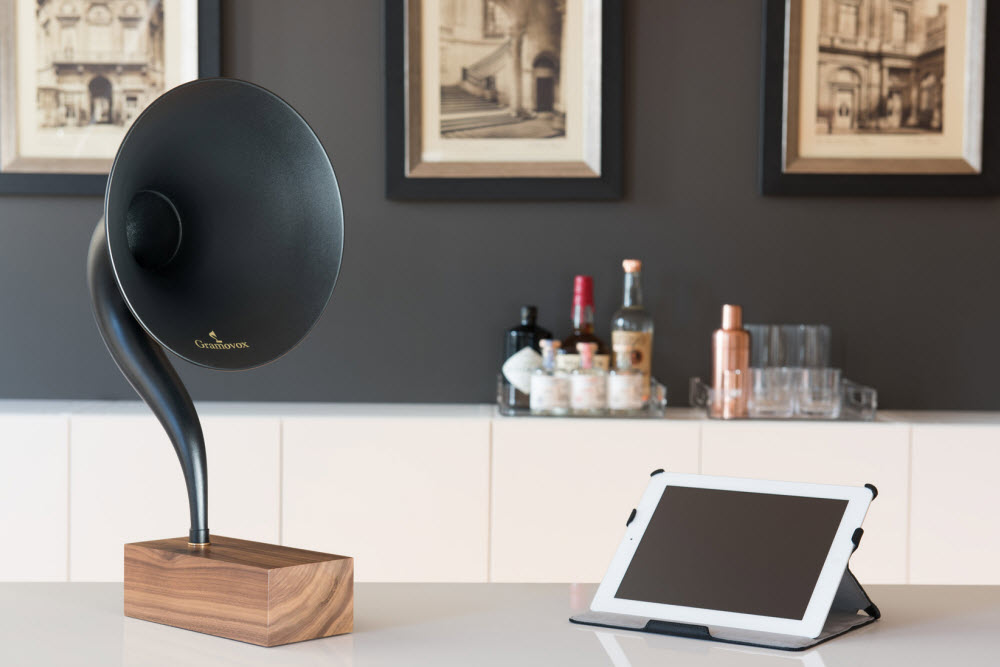 Number (N)ine x atmos x Onitsuka Tiger "Tiger Alliance" – Number (N)ine is a progressive Japanese brand that blends well-made menswear essentials with off-the-wall goth-ninja steeze. Recently, they've teamed up with atmos and Asic's Onitsuka Tiger to release the "Tiger Alliance." Based off of a classic running silhouette, the sneaker features premium suede uppers in grey and red with a toebox and quarter panel in an ambiguous blue textile. I expect something crazy whenever Number (N)ine is mentioned, but this three-way project seems kind of pedestrian-basic.
Source: NiceKicks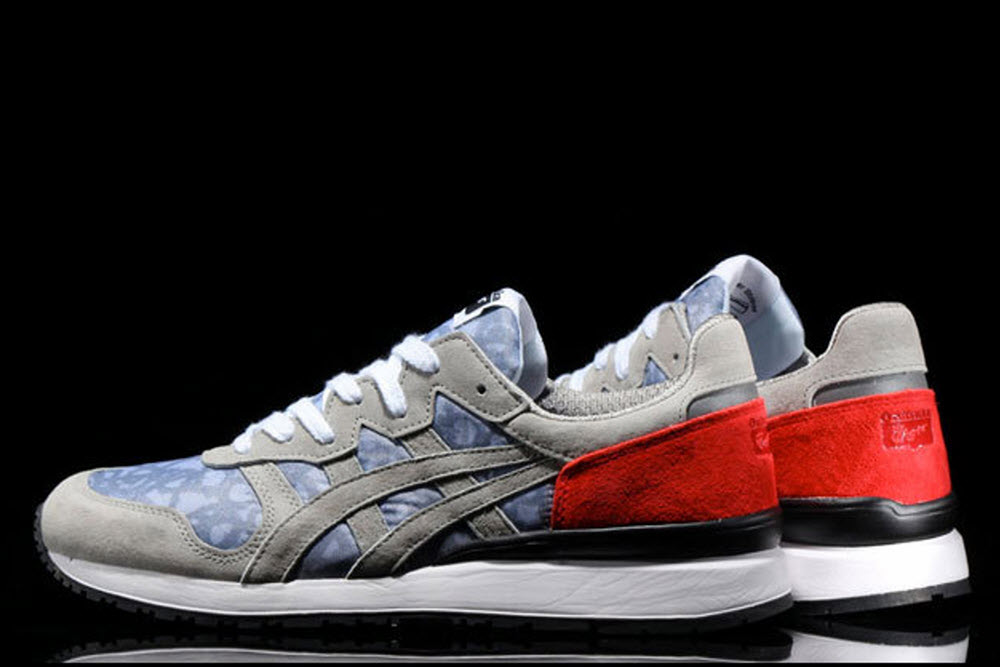 ACE x John Smedley – SoCal winters are a breeding ground for cardigan sweaters; grey mornings that lead to warm afternoons can use a light long-sleeve option. ACE Hotel knows the feeling and aligns itself with British designer John Smedley for a classic navy cardigan. The wool is from a mill that has been in business for over three centuries and is both lightweight and warm. The cardigan comes with a bit of charcoal trim at the sleeve cuffs for contrast, and just a sliver of grey around the collar.
Source: ACE