Winter in Miami is the perfect place to be; 75 degrees and sunny, it's no wonder why Miami is home to the nation's most prestigious art fair during this time. For over a decade, people flock South to the Sunshine State to check out the fair and its surrounding events, accompanied by sandy beaches and the Latin flavor of the city. Over last few years, public attention of this busy week has rapidly grown. All eyes are on Miami. Art Basel is not just limited to affluent art collectors because public art graces the streets of our vibrant city. During the week leading up to Art Basel, heaps of talented artists arrive early to paint new murals and prepare for their gallery shows in my neighborhood of Wynwood. It's always a good time to cruise around via bicycle to check out new work and say hello to some international friends.
First stop: Wynwood Walls, a curated selection of commissioned artists who are invited each year to fill up the large outdoor gallery. Two murals from previous years remain, Futura (NYC) on the left, Shepard Fairey (Los Angeles) on the right.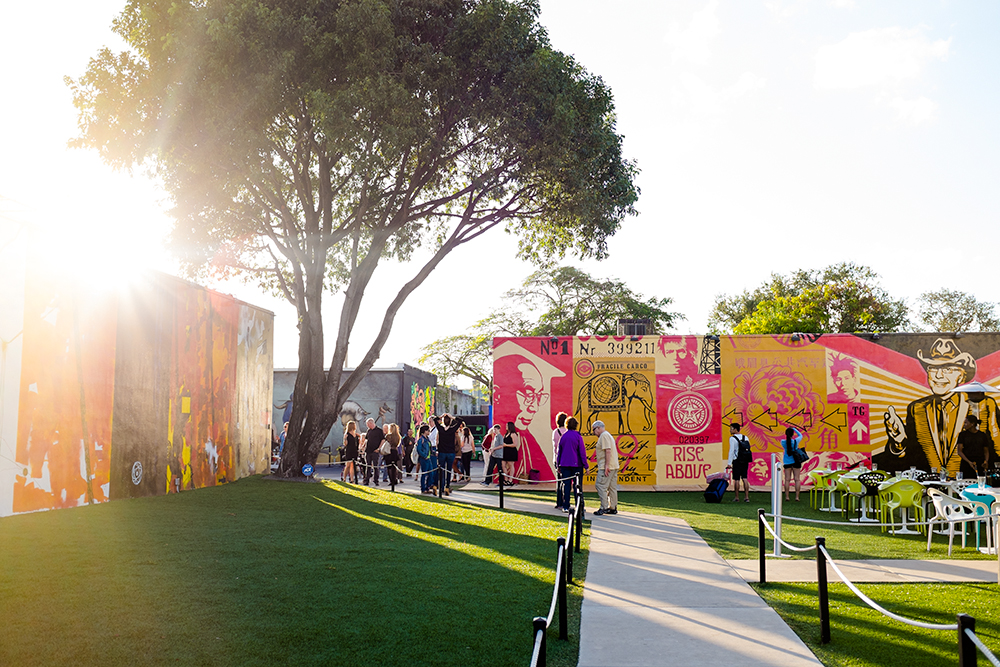 I was stoked to see the talented Swoon (NYC) putting up her famous wheat pastes.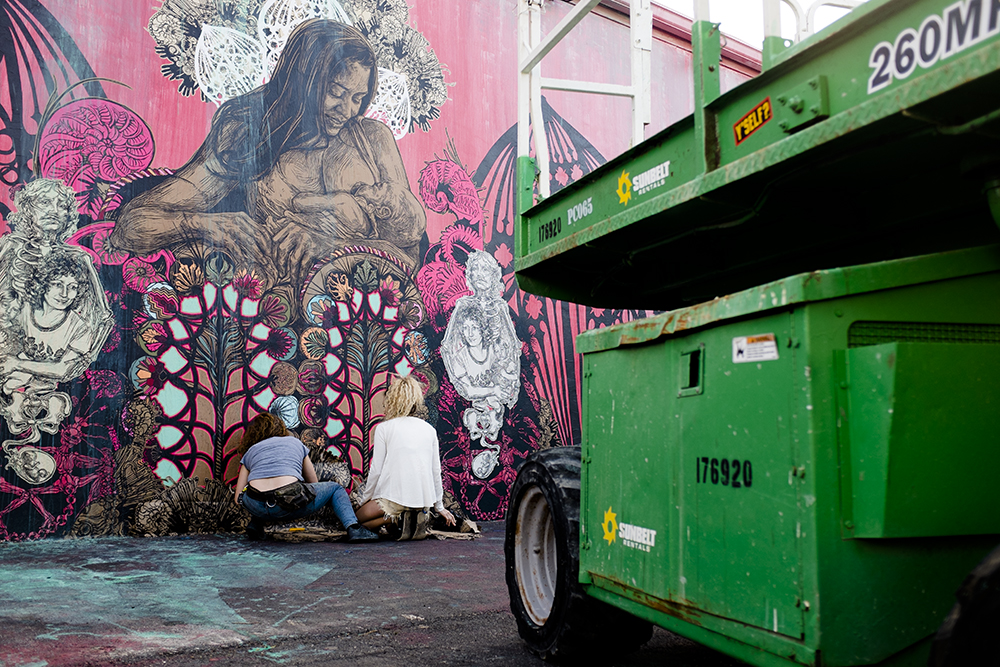 I bumped into my favorite Wynwood friend, Martha Cooper (NYC).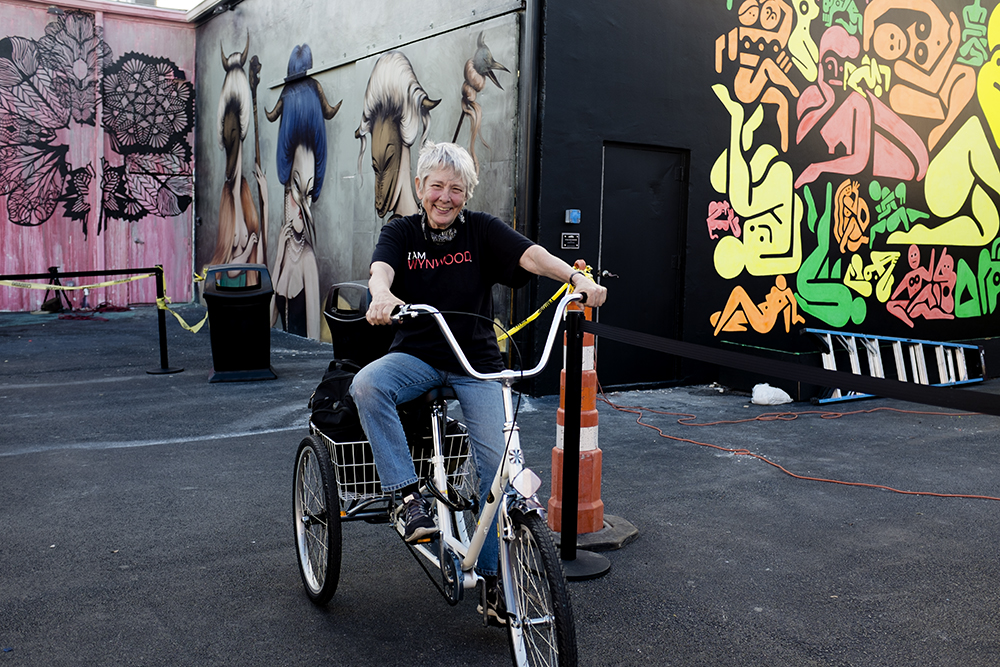 And saw the first layer of a piece by Revok (Los Angeles) and Pose (Chicago).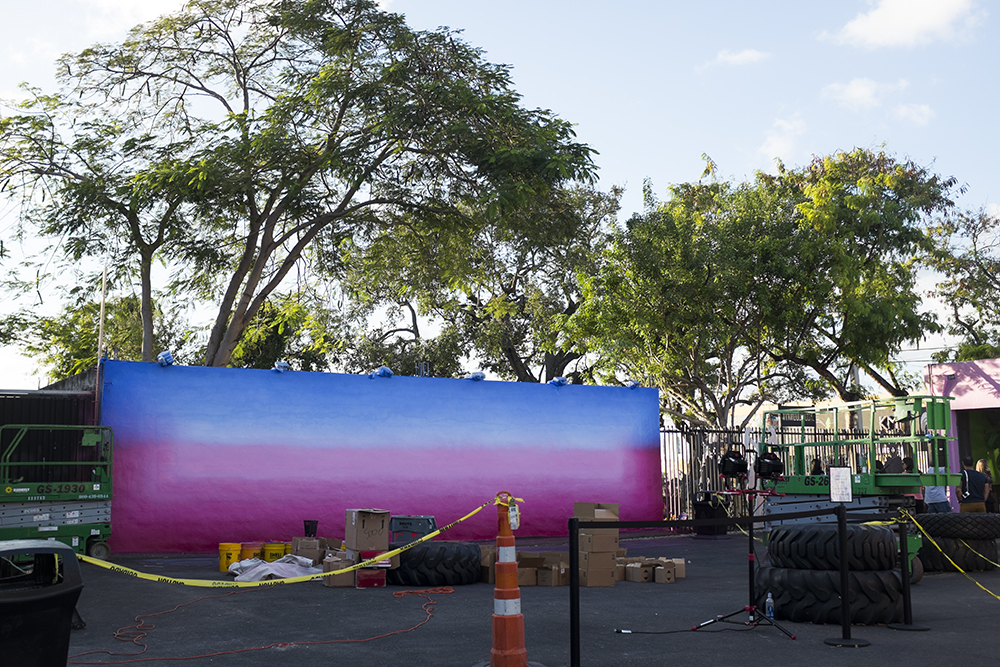 On my route I paid a visit to the 2ALAS studio. 2Alas are a duo of Miami artists (Andrew Antonaccio and Filio Galvez) who opened their studio doors for other artists to prep for shows. I was happy to see Pastel (Argentina) painting live, I love his work!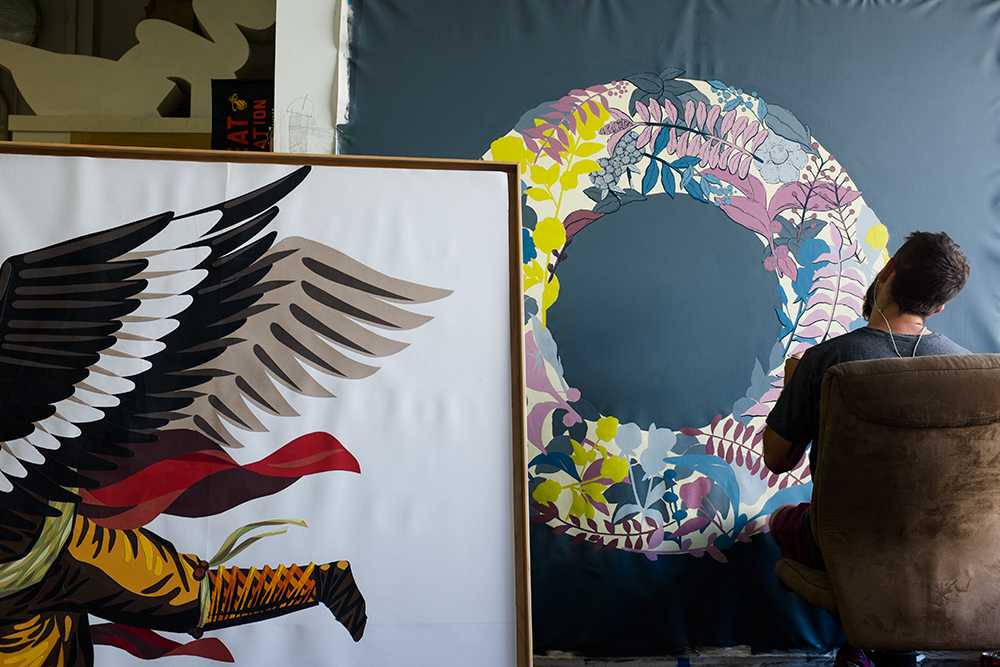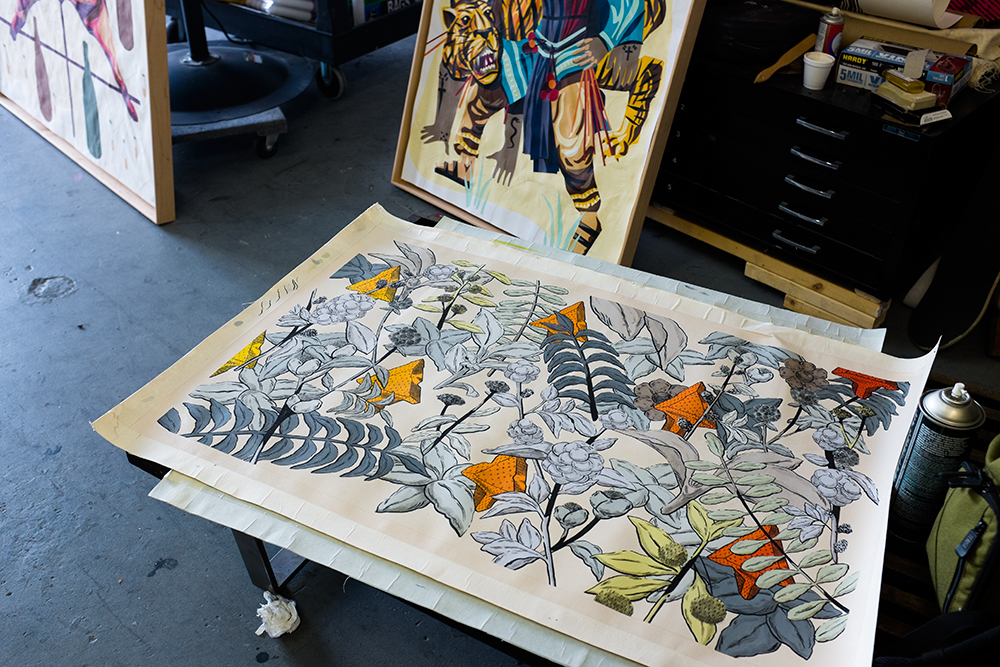 Amongst Pastel's works were freshly finished canvas pieces by other great artists, Jaz (Argentina) and Jufe (Puerto Rico).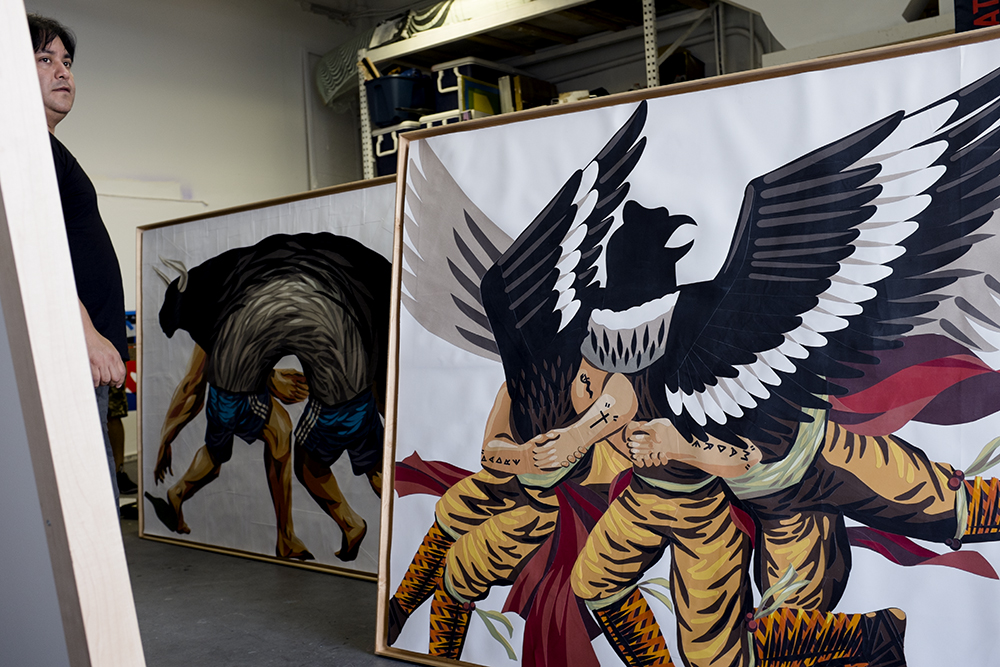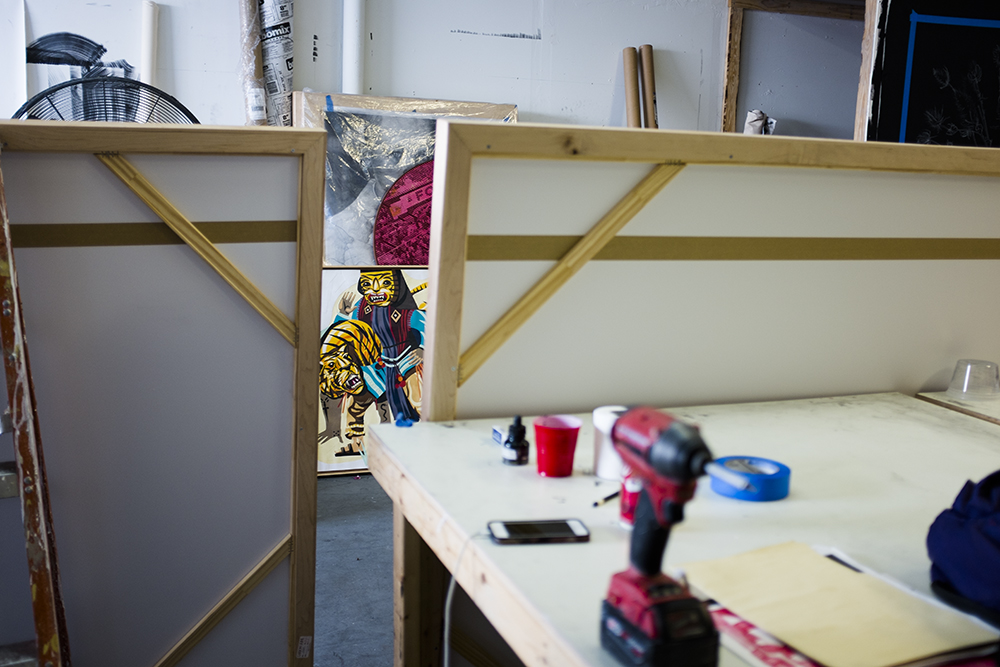 I caught Jufe working on his delicate flower painting, with 2ALAS to the right.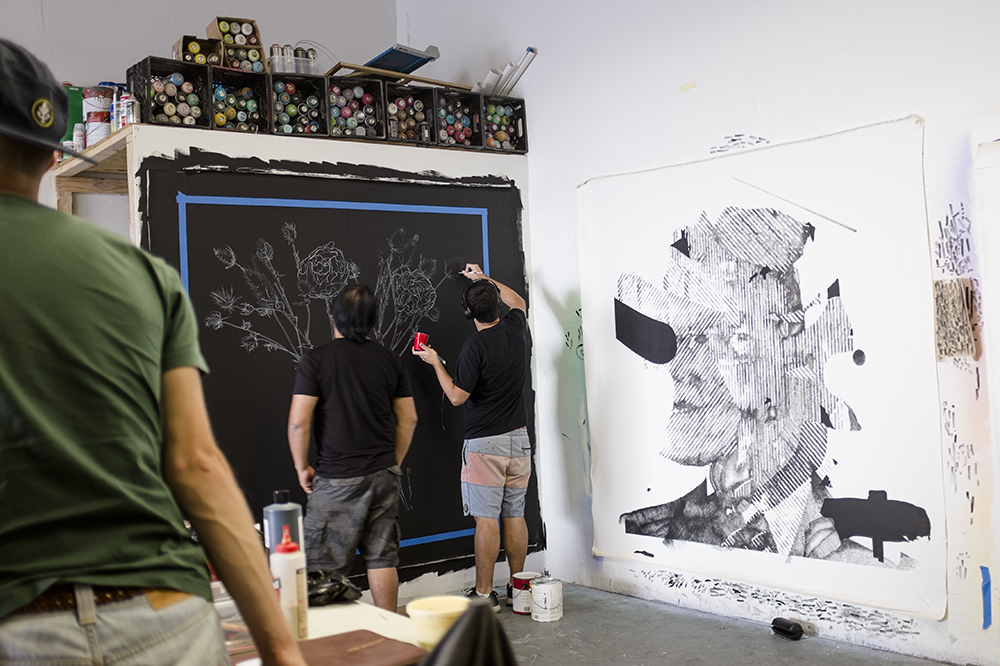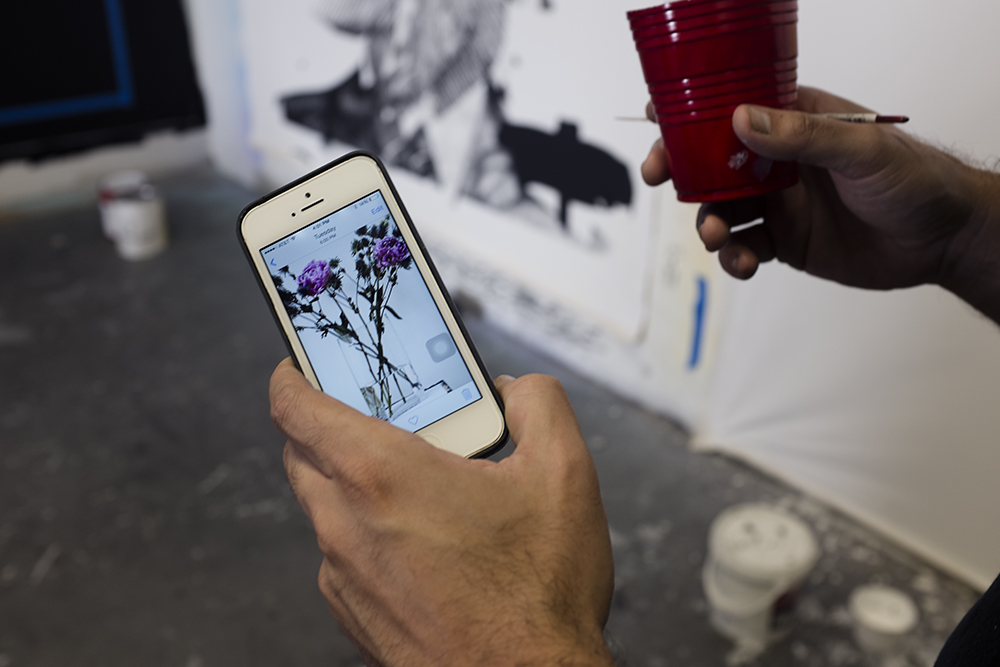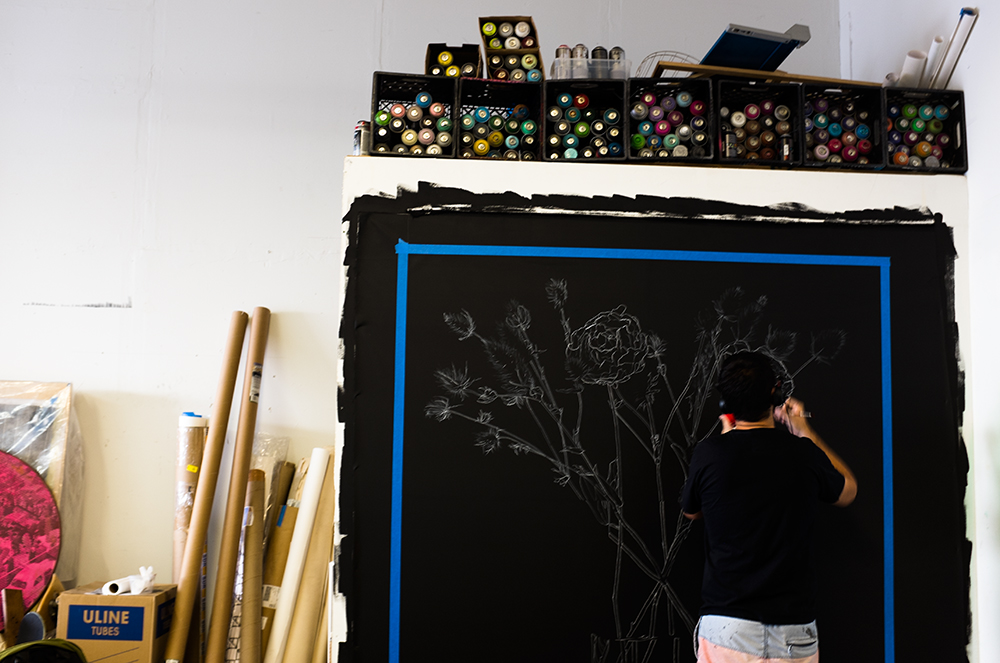 I jumped back on the bike and was excited to see the colorful mural by Dre Urhahn and Jeroen Koolhaas of Favela Painting (I saw their work in Brazil!), featuring gallery work by Van Alpert.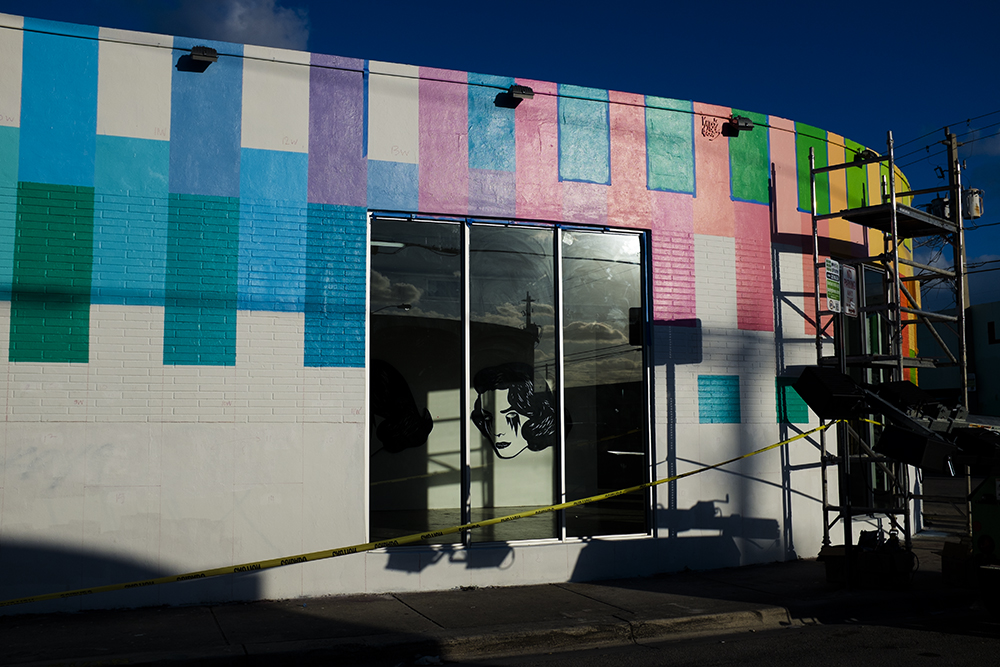 Next, I saw Cryptk and Dal East (China) working on their collaborative piece outside of Wynwood Walls.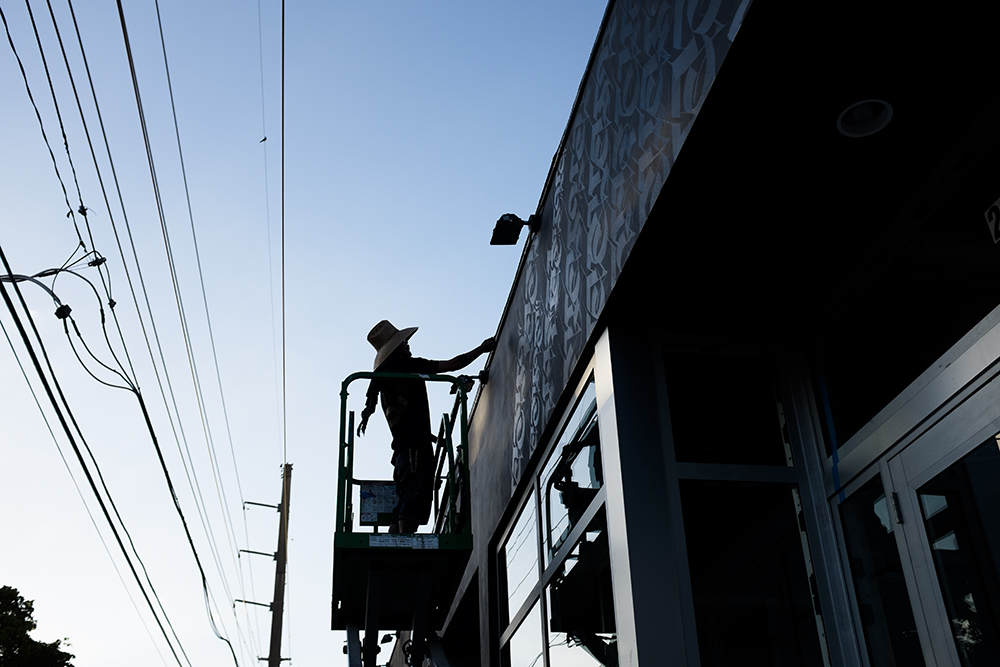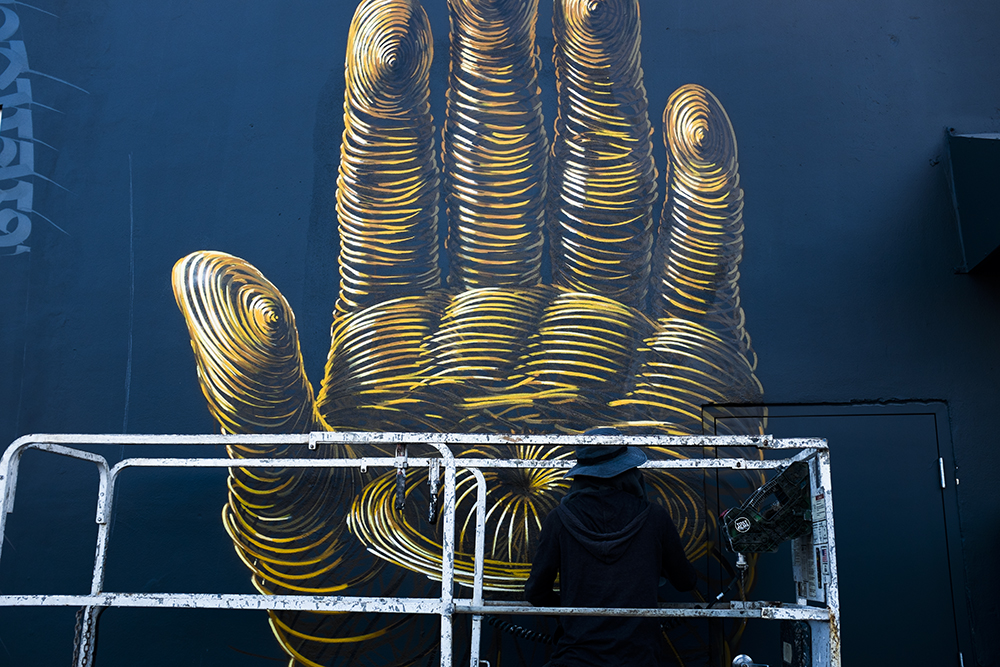 I finally ended my ride at Jose Diego Middle School, where I got to see Pixel Pancho (Italy) painting live for the RAW project. This huge non-profit project has brought over 50 of the best street artists to cover the Middle School's massive walls with epic murals over the last couple of weeks. (More on this project soon!)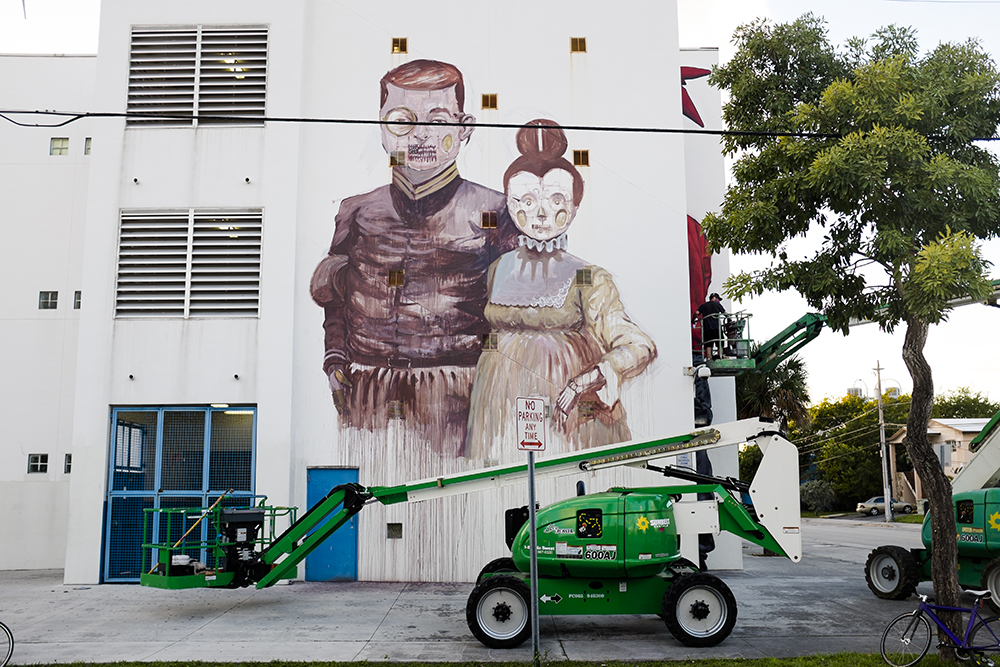 Got to see Txemy (Spain) working on his wall for RAW right as the sun began to set.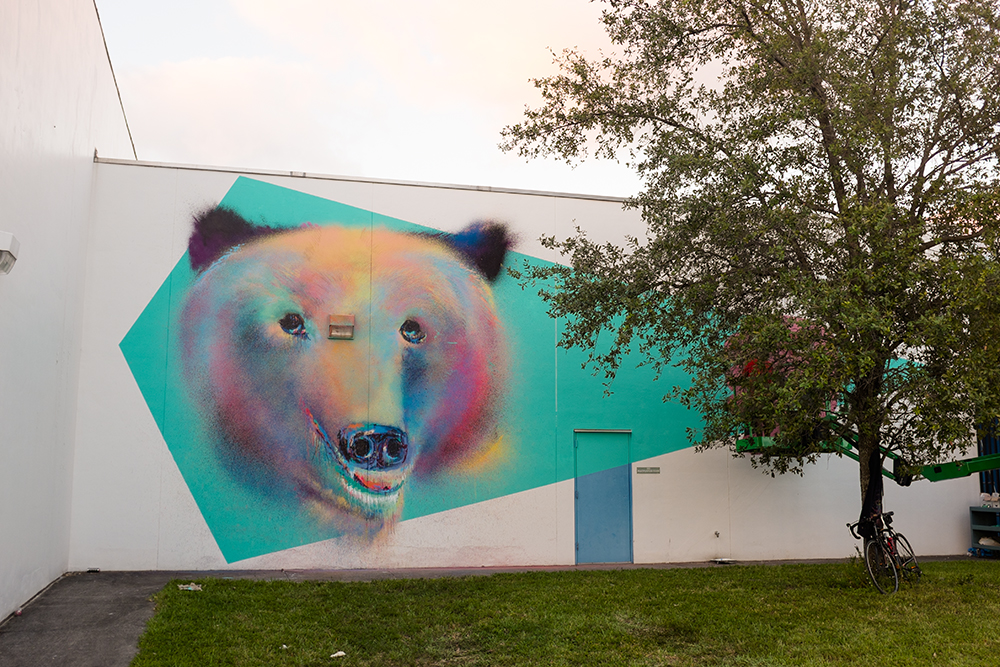 Stay tuned for more Art Basel coverage from the streets and the galleries soon!
Check out my Basel coverage from last year: Part 1, Part 2, Part 3.