Now that The Hundreds' Winter 2014 has been going steady for quite some time, we figured it would be appropriate for another round of Highlights – though, this time in a newer, more in-depth way. We're asking our friends for their thoughts on articles of clothing, kicking things off with The Hundreds' headwear and accessories designer, David Rivera, and his personal favorite piece, the "Strategy" button up flannel. He managed to break it down to three main aspects – build, customization, and color.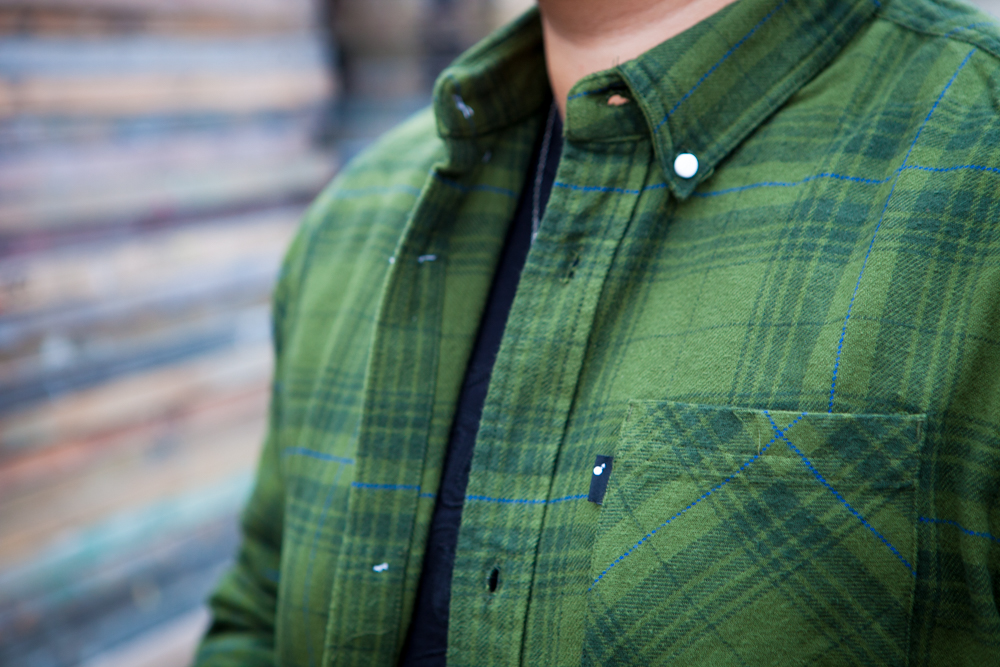 David, better known as Heavy D, is a man of simple yet elegant taste – firstly stating that this flannel is his favorite piece simply, "Because it's cool." But, of course, that's not all. In his opinion, button-up knows exactly what it is and acts as the best version of itself that it can. It falls perfectly into a midweight brush flannel category – not too heavy and not too light. Which gives you the freedom to use it as a layering piece or as a standalone.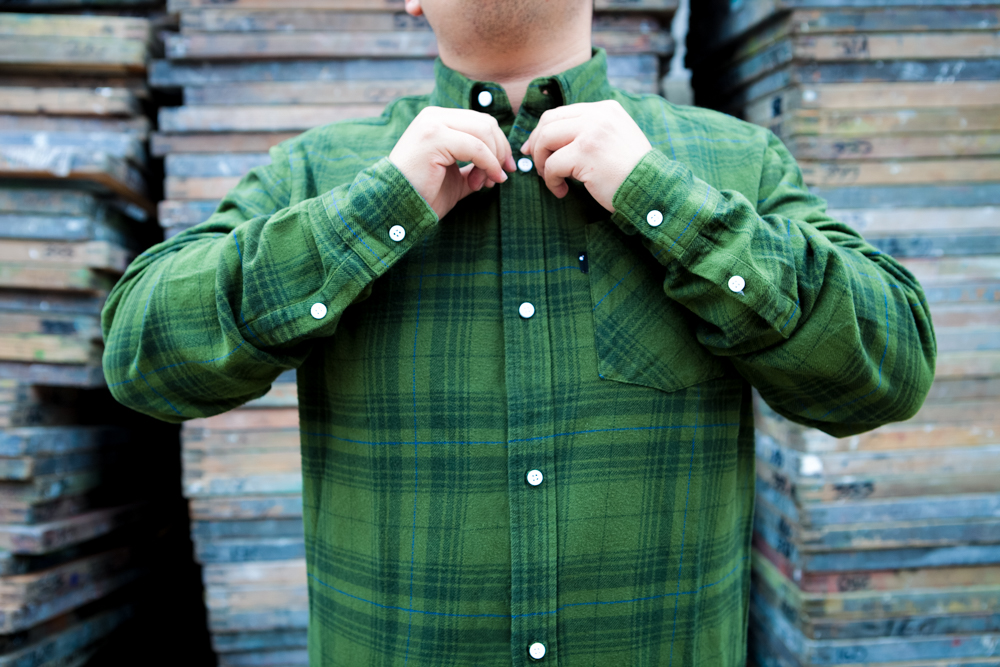 On top of that, he's a big fan of the fact that the Strategy boasts just enough customization to stand out in a crowd of flannels. Heavy D is a proclaimed lover of the contrast white buttons that give it that extra pop, as well as the 3M labels on the side vents for touch of minimal flair. Top that with a custom reverse "Jags" pattern splayed across the back and you've earned David's love.
Finally, The Hundreds' trademark use of color goes a long way. While olive may be Heavy's preferred color, that doesn't stop him from owning one of each available – Black, Olive, and Red. In fact, he was caught wearing one yesterday. But to him, that's one of the major selling points. The Red is vibrant and poppy, the olive is tamed and practical, while the Black comes with a bit of accessible blue to pair with just about everything. Really, it's the versatility of the flannel that gets him going. But the real reason? The reason so undeniable it's being saved until last? The Strategy flannel is made to be a tie-in with the matching "Game Plan" socks.