Cutting his teeth at German sneaker giants Puma and adidas before moving on to a creative director position at Germany's largest privately owned brewery Warsteiner, Andy Chiu is in an interesting position to understand the differences and similarities between marketing beer and marketing sneakers. In some ways, the best way to exemplify the bridge between these two industries is Warsteiner's artist collection. The project selects the work of 6 high profile street artists at a time to decorates a limited collection of beer bottles. The bottles are randomly included in Warsteiner beer cases, a practice that bears a striking resemblance to sneaker marketing techniques. The latest artist collection from Warsteiner attracted the likes of FAFI, D*Face, Ron English, Kevin Lyons, James Jean, and ROIDS to use Warsteiner beer bottles as a canvas for their visual creations.
Next time around, we'll talk to Andy about Warsteiner's involvement in competitive hot air ballooning. Just kidding.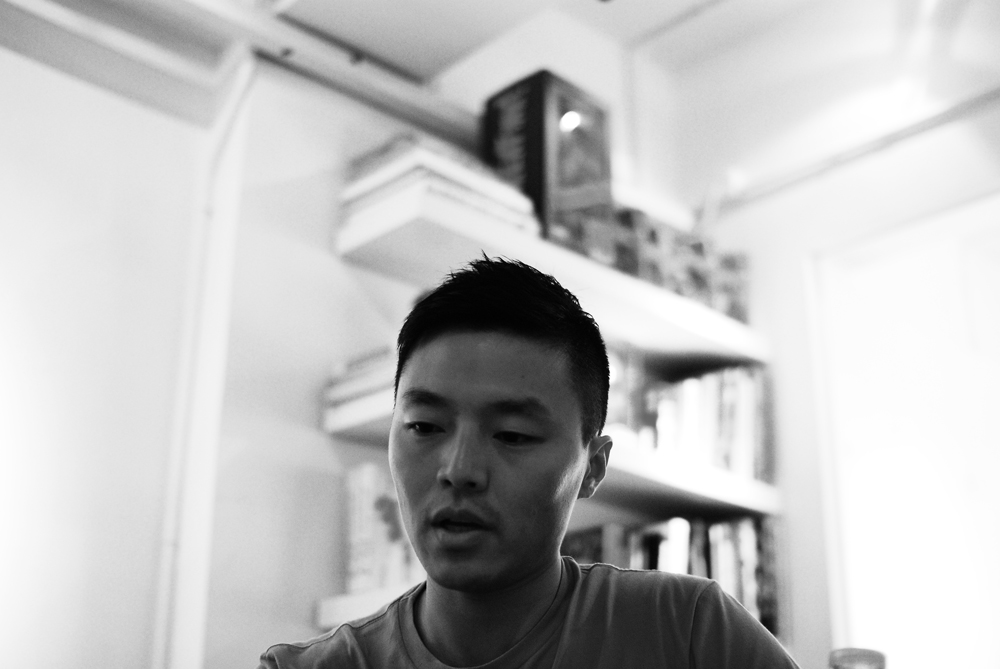 CHRIS DANFORTH: What makes Warsteiner's marketing approach unique today? What has changed since you took the position of Brand & Creative Director?
The significant change within our marketing was that we approached a wider consumer base and became a more innovative, progressive company. Don't get me wrong, the brand has always been one of the most progressive brands in Germany, but the world is moving faster than ever and some changes haven't been fully embraced. I think the fact that I had the opportunity in the first place on this platform proved Warsteiner in itself was willing to take a chance on me. Ha! As the Brand & Creative Director, I changed our art direction in terms of visuals, communication, and approach to customers and consumers. Despite all this, the product has not changed, and we're still the same since our day one which dates back to 1753. Germany has strict rules on how to brew our beer – that means changes are not often initiated. My work includes fundamentals such as overseeing digital, but also a lot of strategies focused on the future. We have a very broad base of consumers (from 16 to 100 something?) and being channel adequate is our primary focus that I have injected over the last years.
What specific cues have you taken from sneaker marketing to apply to the alcohol industry?
At first glance, there seems to be a lot of differences between these two industries. But in reality there are a lot of commonalities. I've been in the game for many years working on different levels and in different functions that for me authenticity is the core. The consumers out there these days are overloaded with information and products, resulting in numerous choices. I know it sounds quite generic and at times cliché to use the word authentic, but I believe that people can feel and perceive what has been done with love and was done with the purpose. In retrospective, when I was with Kiehl's, Mercedes-Benz, adidas, or Puma – telling the real story was injected in every project I was involved without losing focus on the brand, concept, product, and the commercial aspect.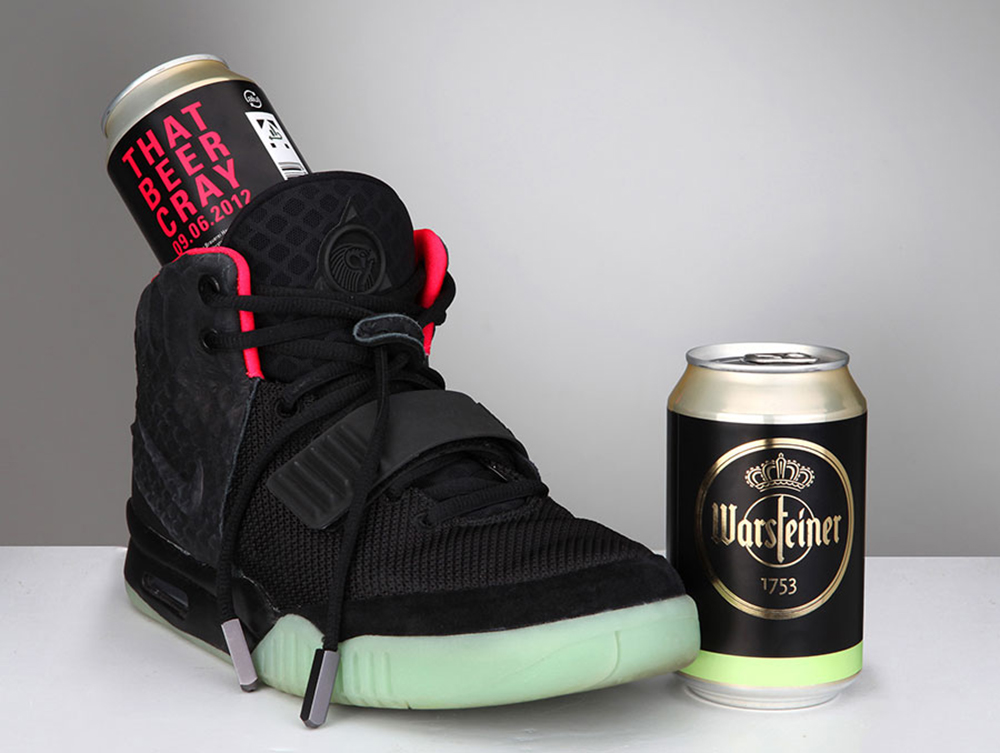 How can the limited edition product model be applied to beer/spirits? What are some of your favorite personal examples of crossover marketing between sneaker/spirits industries?
In my opinion, there isn't a precise blueprint on how to run a collaboration with a sneaker brand or beer brand. Every day there are so many dope collabs, concepts, and products being released. Everyone is raising the bar higher and higher… which is a healthy competition in my point-of-view. Overall, I have to say: What is the objective? And then go from there. When it comes to spirit collaborations, I like the stuff Heineken and Hennessy are doing. To me, they are continually enhancing their footprint as a brand and their consumer base. At the end of the day, it is a mass product where the challenge is to be able to reach everyone. From my previous projects, I really liked the beer cans I did for the Nike Air Yeezy 2 Launch. It was a quick shot back then. Of course, there were things that could have been done better, but for the quick turnaround, I was very happy for the result. I sent some to Don C and crew which eventually saw them displayed at the RSVP Gallery in Chicago. Another project I'm proud of is the Warsteiner Art Collection. I've been big into art and graffiti since getting involved in the scene when I was a lot younger, so there's a definite respect for the movement there.
Do you feel unique marketing campaigns for spirits/beer are more common in Europe versus North America?
Marketing around beer is still very traditional. Compared to the US – it is less entertaining and exciting. But I believe it is just a matter of time when this will change.  
What is the incentive for artists like Kevin Lyons or D*Face to collaborate with Warsteiner?
I think there are many incentives to work with us. The culture around the art has changed a massively. With Warsteiner, artists have the option to show their work on a different platforms that enable them to reach more and different people. I'm pretty sure that our collaboration has inspired people to get envolved and enjoy art.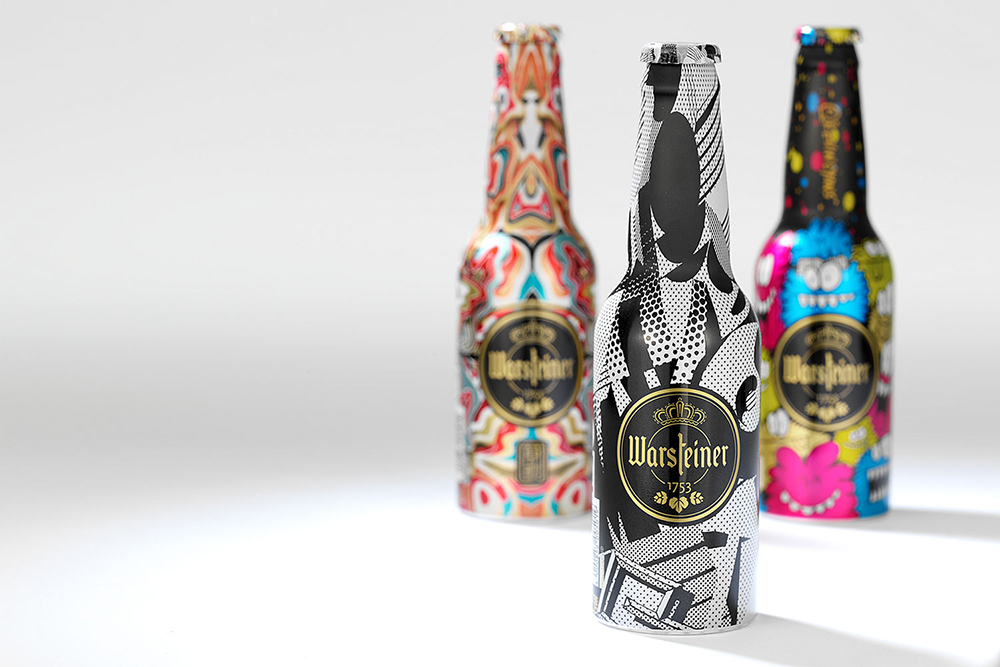 Any hints at future projects?
There are so many things going on with me right now, on both a professional and personal level for myself. I need to take two steps back and reflect on it all. It's a little early to give too much detail regarding my upcoming projects.
::
Follow Andy on Instagram.