JORDAN VI CHAMPAGNE & CIGAR CHAMPION PACK. I am biased when it comes to the Jordan VI being that it's my favorite Jordan of all time. This champagne and cigar pack is CRAZY. I have to admit that they are not the best looking Jordan VIs but the idea behind it is amazing. MJ's famous pic of him with the champagne and cigar after he won his championship is legendary. Makes sense to do the Jordan VI since it was his first shoe that he wore when he won his first championship.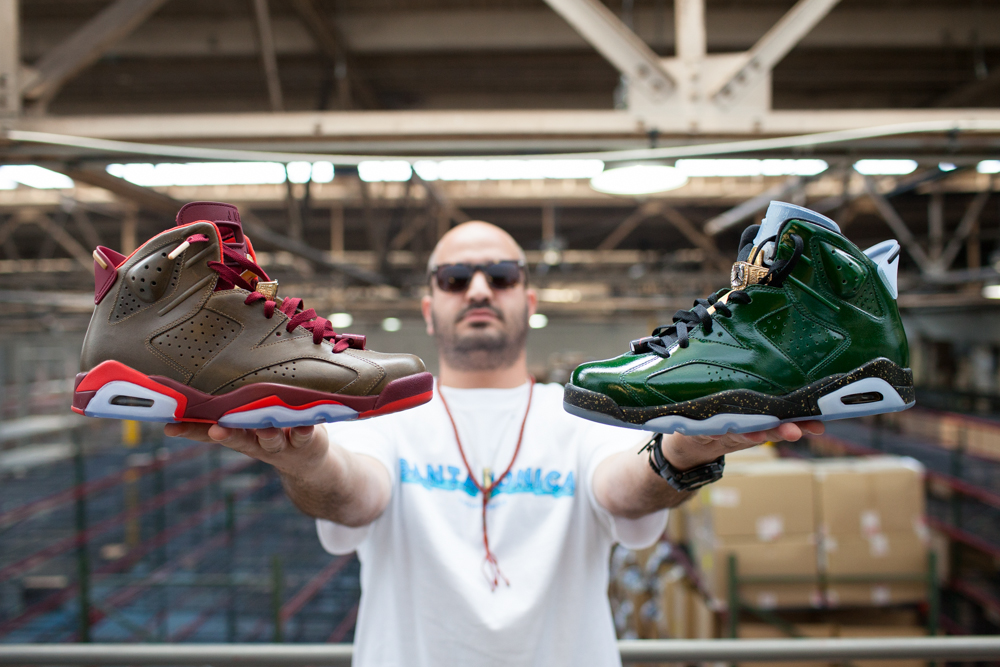 The pack is very heavy in detail from the faux ring lace locks to the gold speckle midsole of champagne color way to the brown leather and bright red accents of the cigar color way. The champagne colorway has the complete ice sole, clear tongue, and heel tab with a patent leather dark green upper. Good choice of colors and materials. As for the cigar joints, I can't front, but the leather used on these are buttery. I love how as they are worn more, the leather gets that old leather beat up appeal. But the CORK INSOLES take the cake for me with these. I can really appreciate attention to detail and this Jordan VI pack delivers all of that.
You can find these on June 14th at stores like privatesneakers.com
 Champagne
::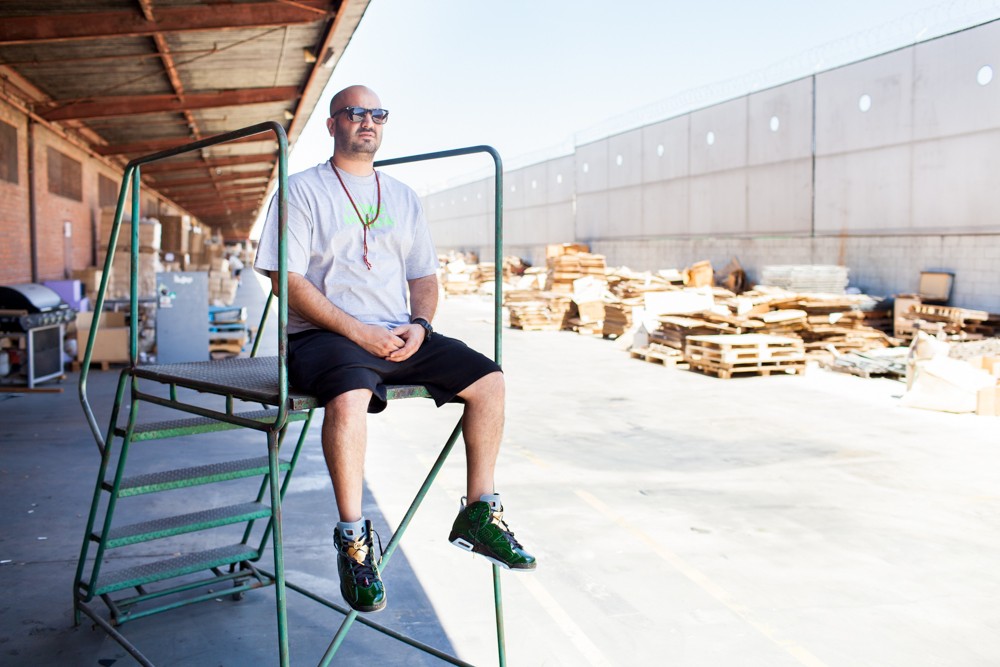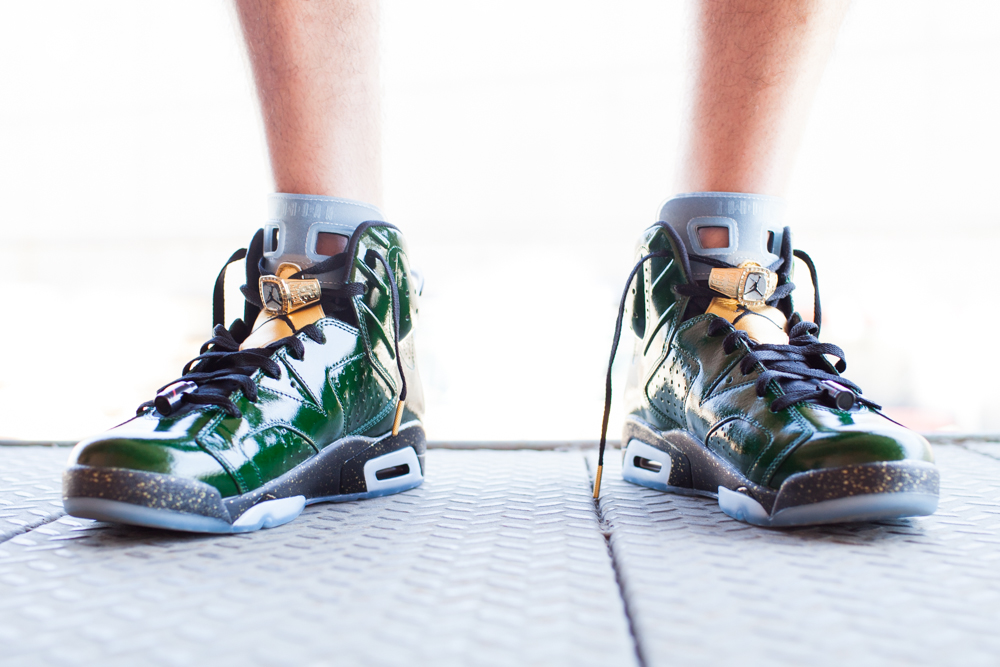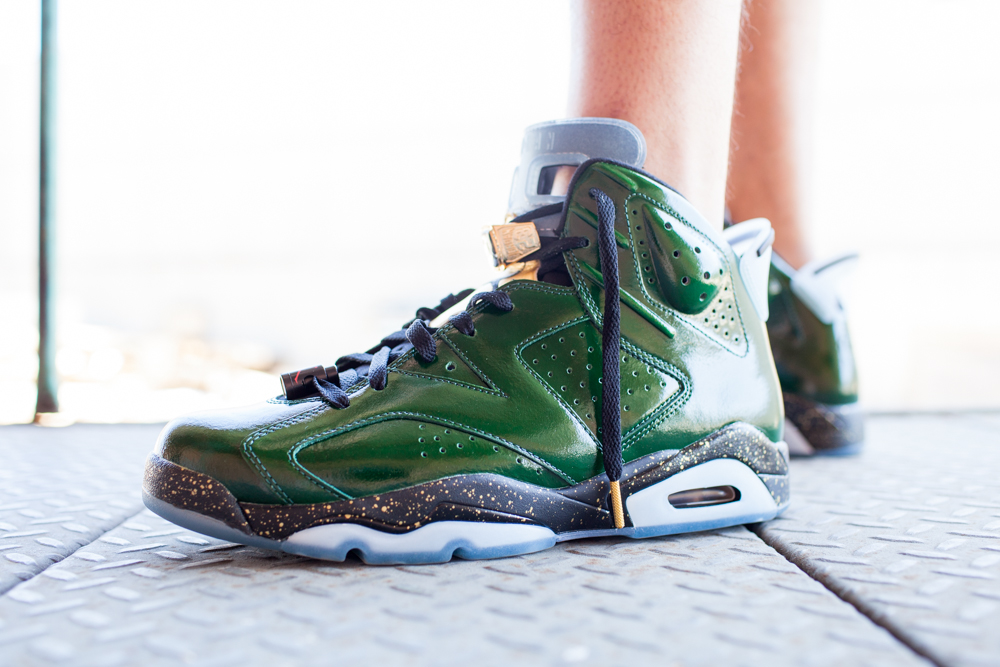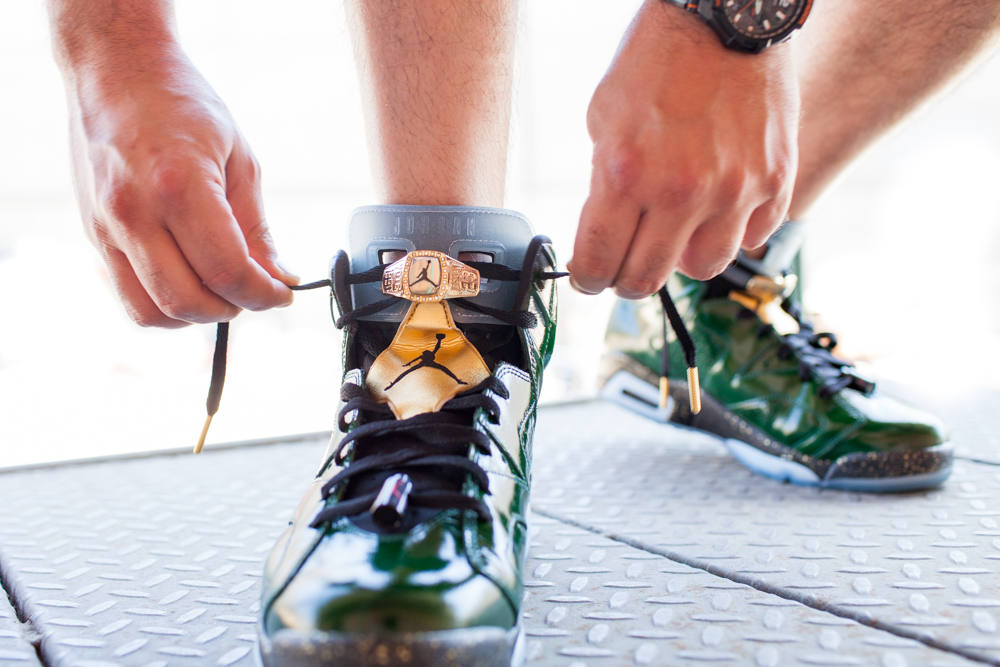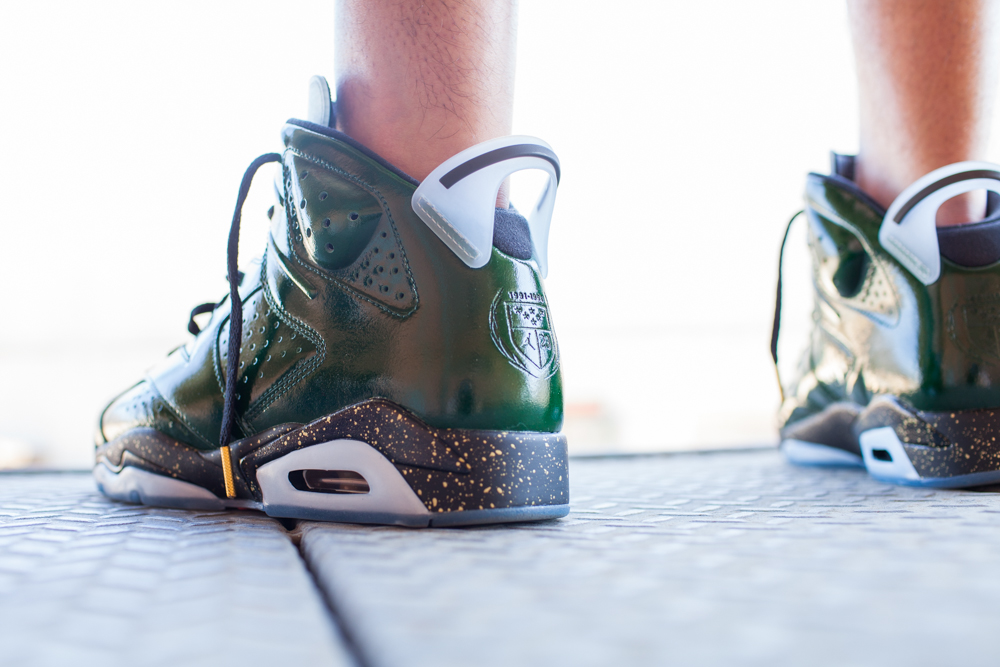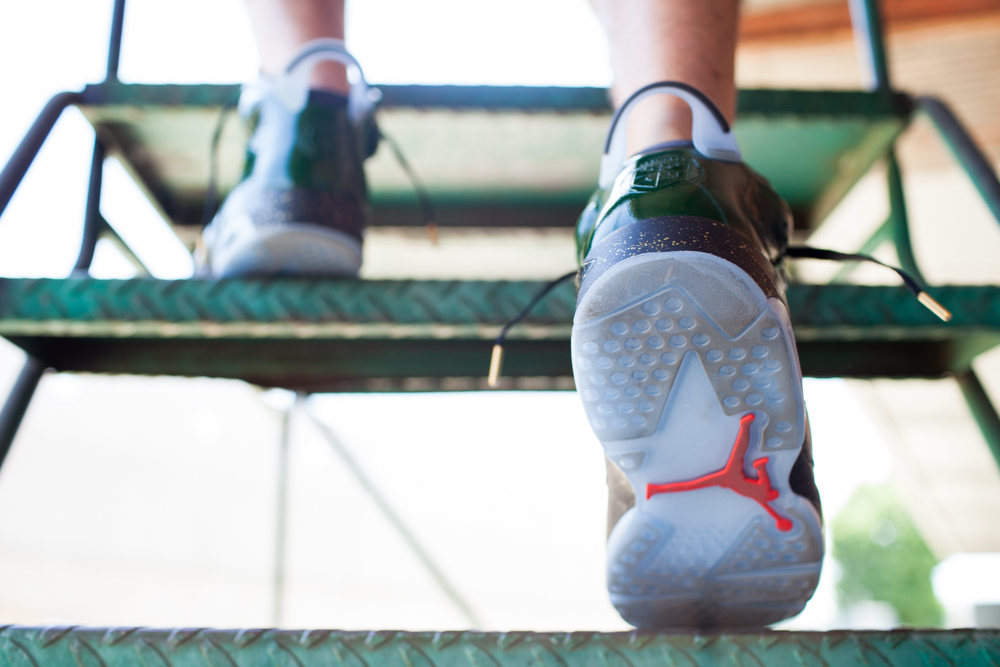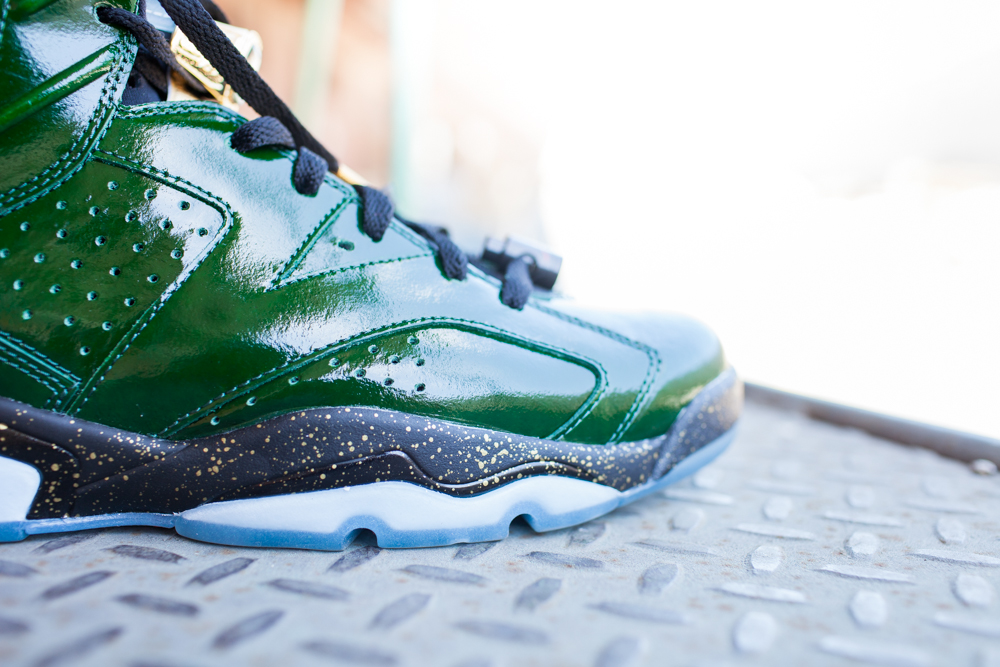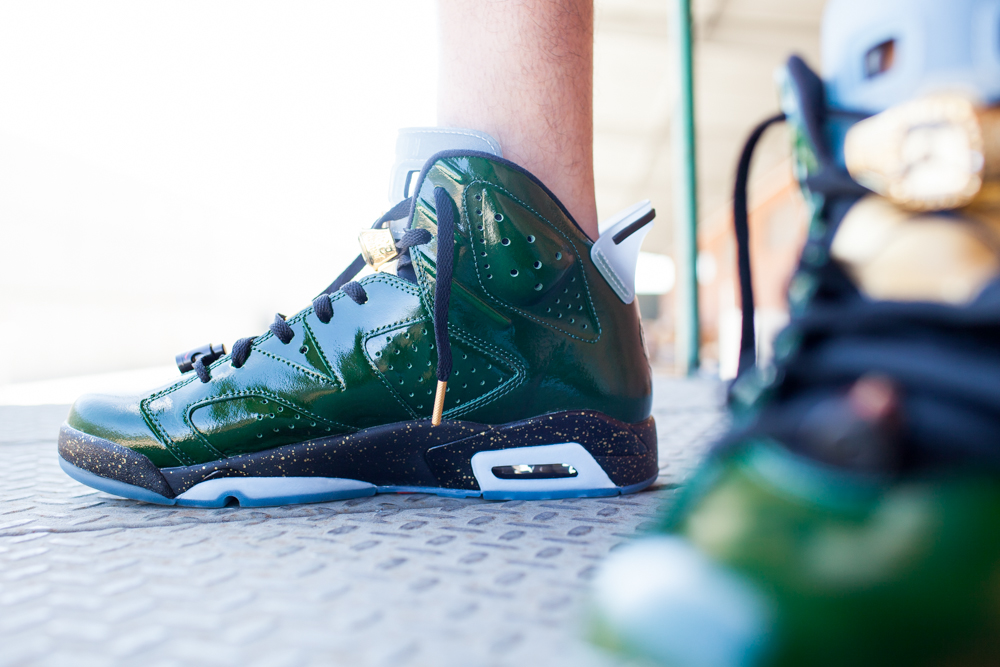 CIGAR
::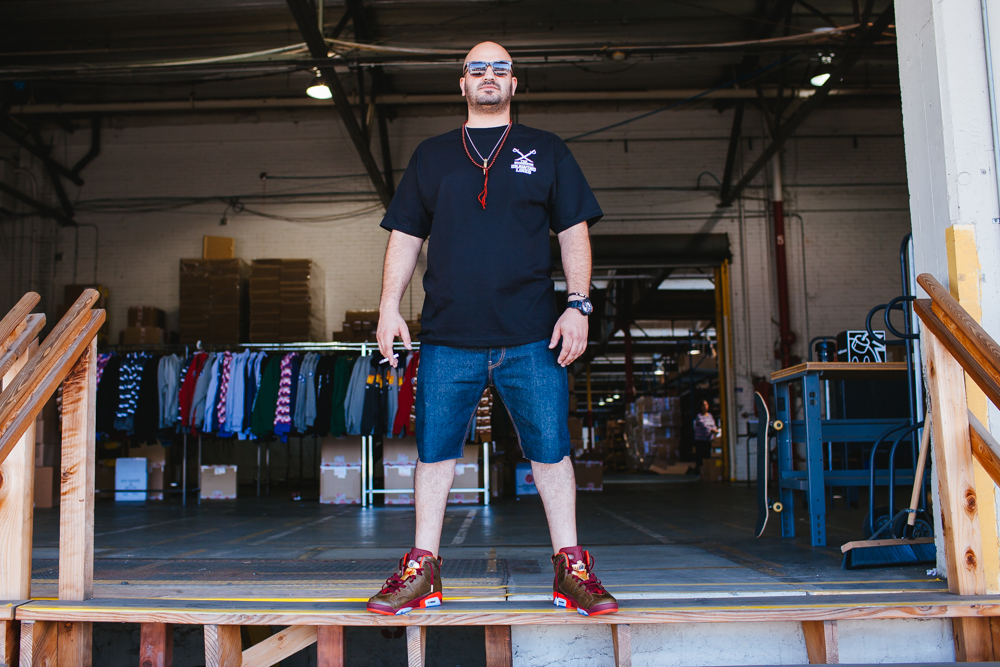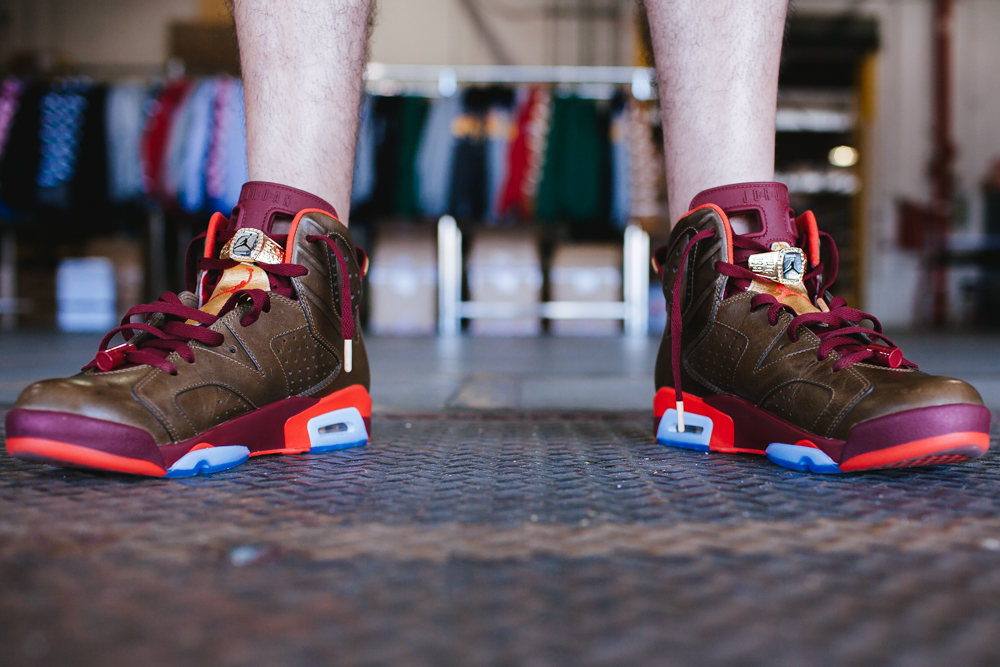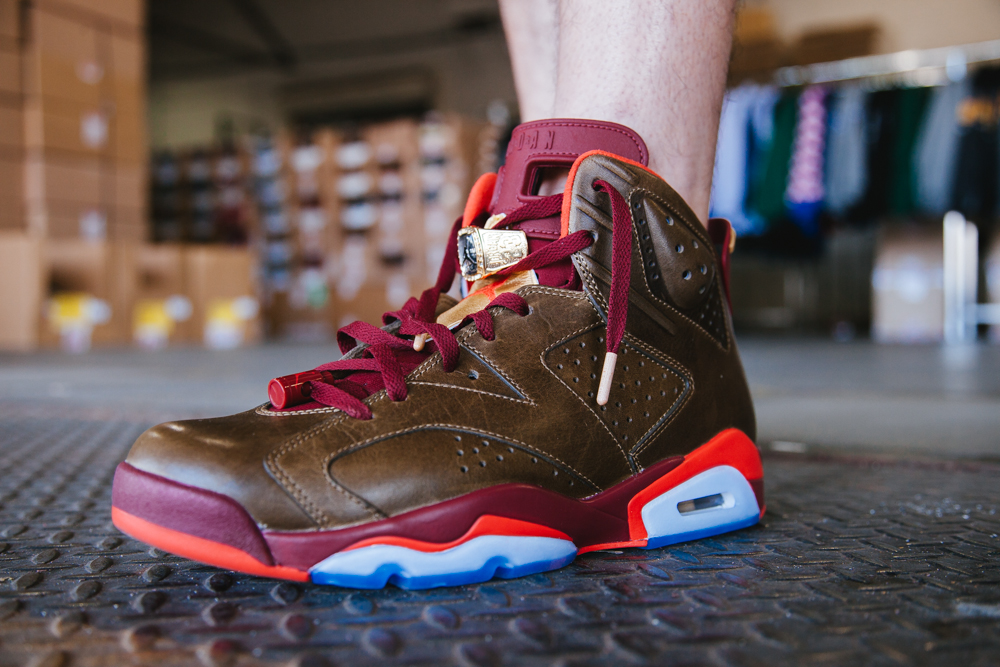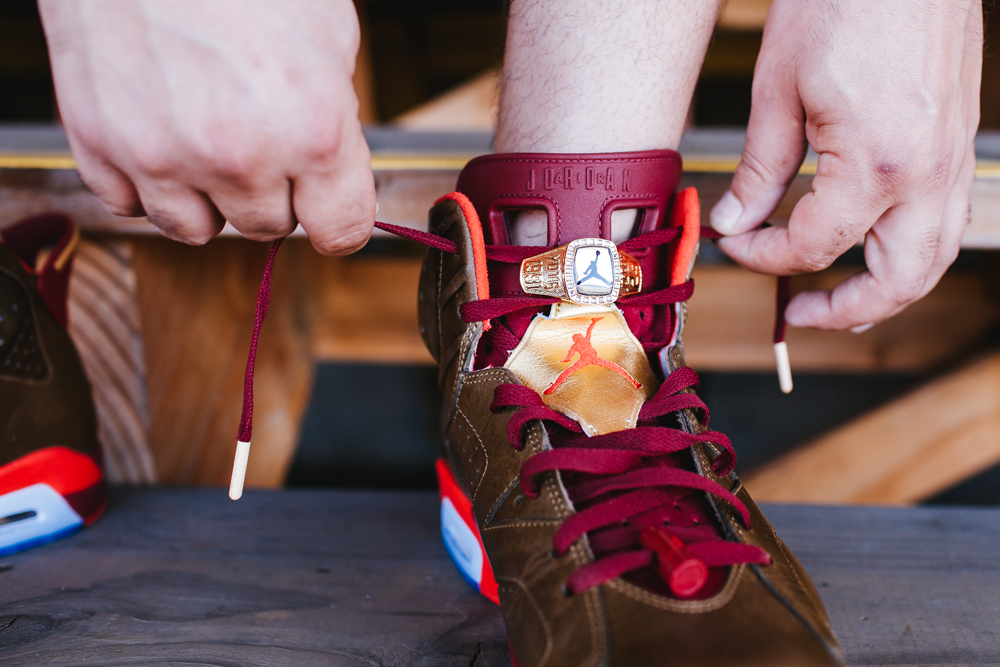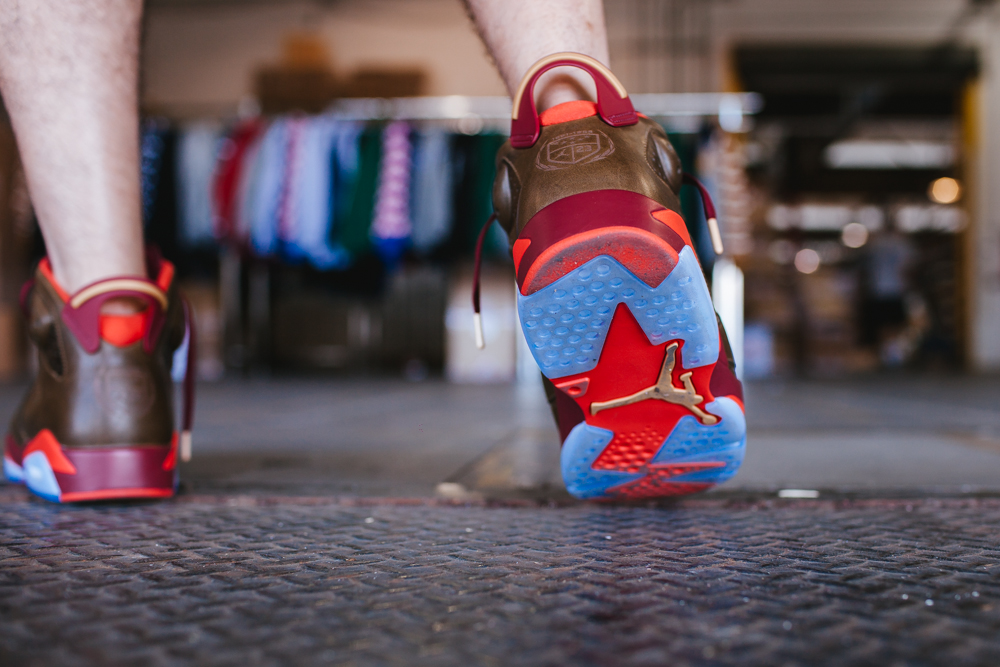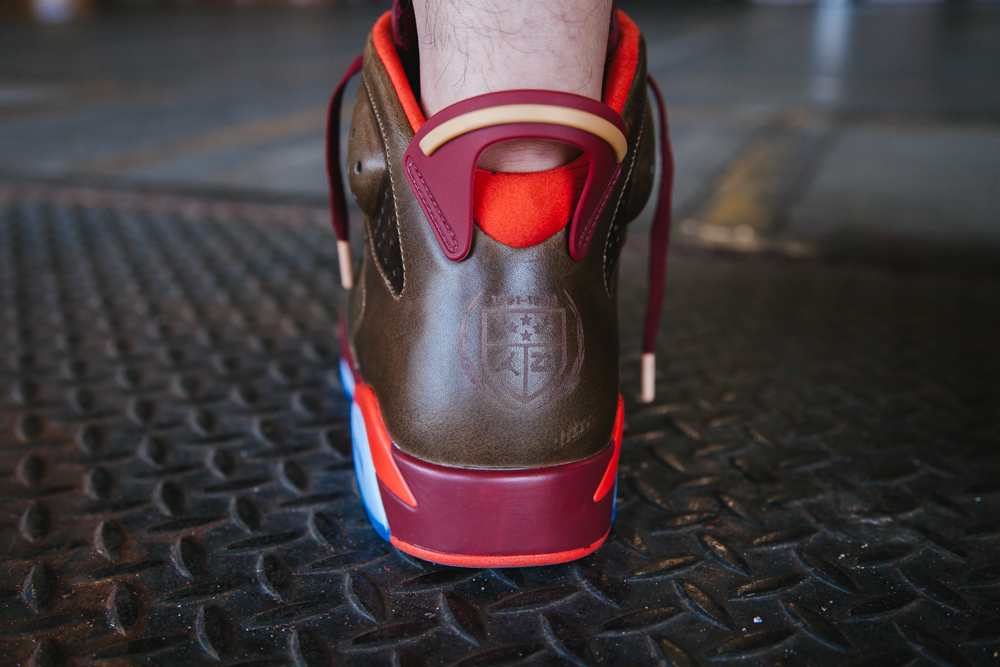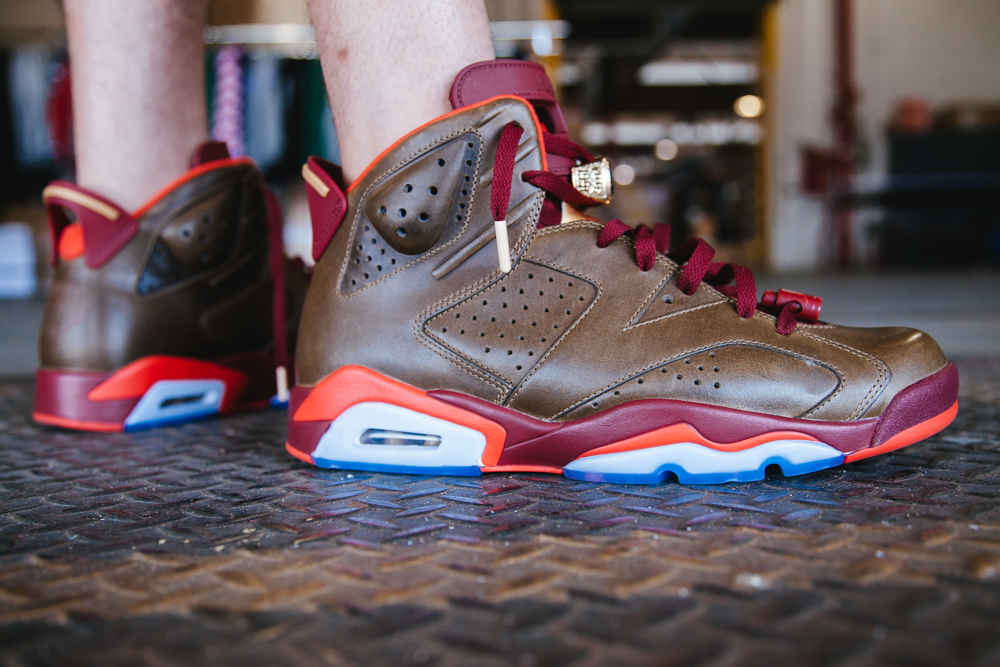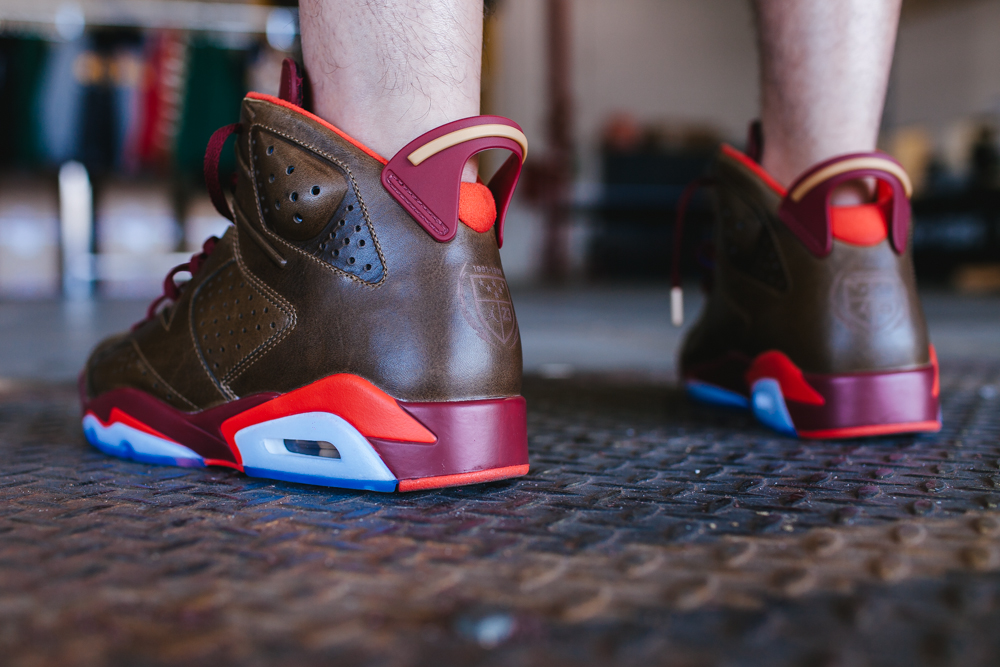 Follow Jon Hundreds on Instagram (@archwood).