After freshly inking a four movie deal with streaming giant Netflix last October through his production company Happy Madison, comedian Adam Sandler finds his first picture already embroiled in controversy. The new movie, The Ridiculous Six, written by Sandler stars names like Terry Crew, Rob Schneider, Dan Aykroyd, Vanilla Ice, and Steve Buscemi and is said to be a satirical parody of an old western The Magnificent Seven, and a modern spoof of the overall genre. Today, over 12 American Indian actors walked off set during filming in New Mexico in protest after what they've claimed to be a slew of racially charged jokes on set, as well as multiple acts of insensitivity and a blatant disregard and respect for Native culture. This includes giving  female extras names many found to be derogatory, as well as a scene depicting a native woman urinating while smoking a peace pipe.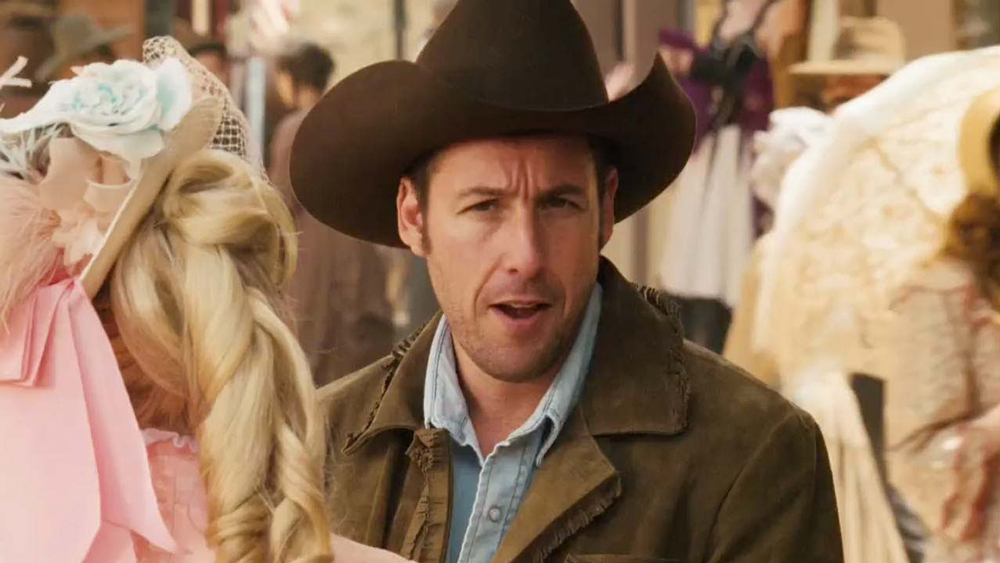 An actor who led the protest, Loren Anthony, makes it clear, "We were supposed to be Apache, but it was really stereotypical and we did not look Apache at all. We looked more like Comanche," he said. "One thing that really offended a lot of people was that there was a female character called Beaver's breath. One character says 'Hey, Beaver's Breath.' And the Native woman says, 'How did you know my name?'"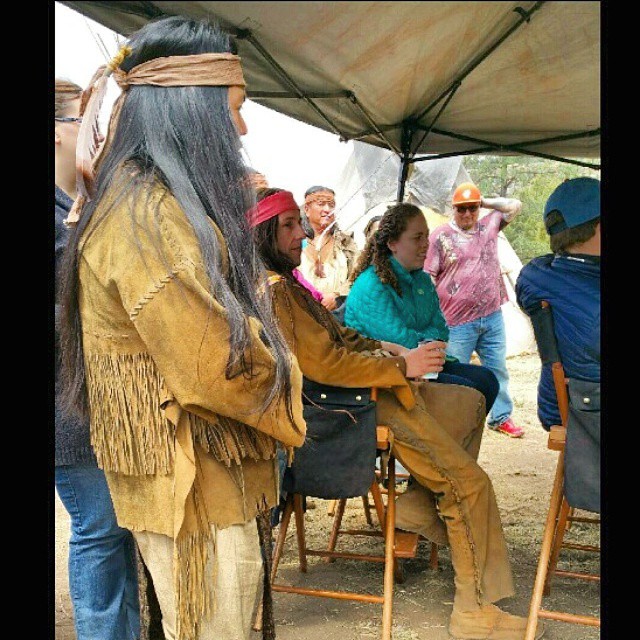 Protestor Loren Anthony with Adam Sandler.
"The movie has ridiculous in the title for a reason: because it is ridiculous," said a Netflix spokesperson. "It is a broad satire of Western movies and the stereotypes they popularized, featuring a diverse cast that is not only part of — but in on — the joke." It seems as if stating that Native actors are lacking a sense of humor is how the top down wants to portray this enfolding story.