This past Friday night was the first in-store event for my brand V/SUAL at the Active store in Santa Monica, Ca. Active thought it would be a good idea to set-up a meet-and-greet with me and Tianna G, the feature model, to kickoff the Fall '13 capsule collection. I was nervous about the event. I am not one to expect anything out of anyone, so I wasn't sure how this was going to go. I mean, I was the kid that skipped the birthday parties out of fear that no one would show up. I had the same feeling that day. I mean, it is a little nerve wracking to see your product in a big chain like Active, and at the end of the day you hope people like it and you hope some stuff sells.
I started to lose some of this anxiety when I started to see the line of people showing up, as well as people purchasing the limited boards we did of Tianna. Once she showed up and started signing I became a little more at ease. Especially since the line didn't disappear after 5 minutes. It was awesome to see people interacting with Tianna, and it even threw me off when people were asking for my autograph. I makes me feel very fortunate to have this kind of support on my brands first outing. And, like a proud parent I documented the evening to share with all of you.
So take a look below and I would just like to say "thank you" to all who came out, and special thanks to Active and Tianna. I had an amazing night, and this means so much to me.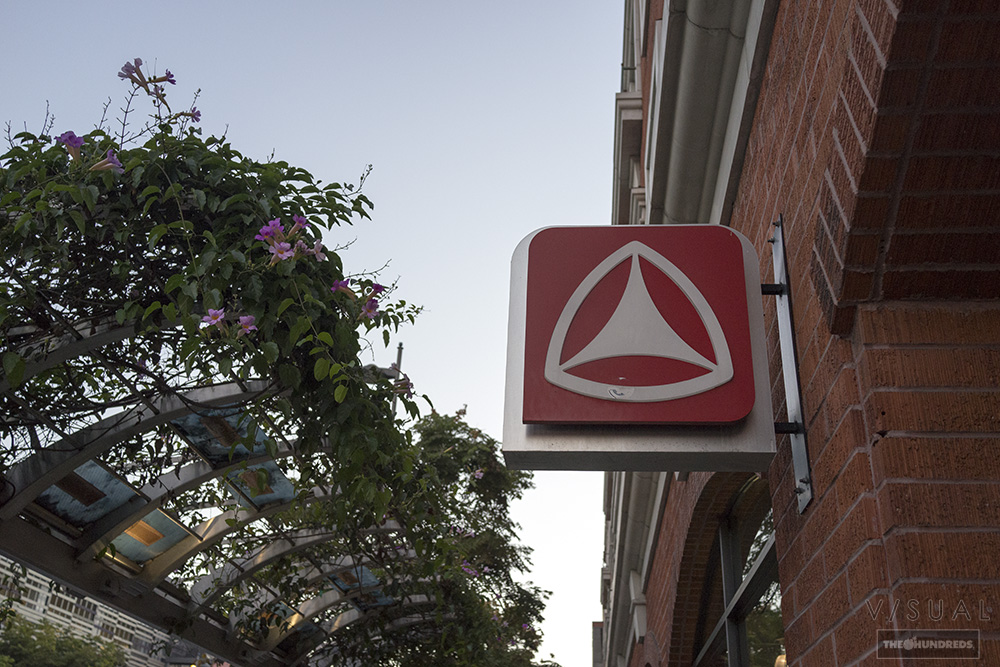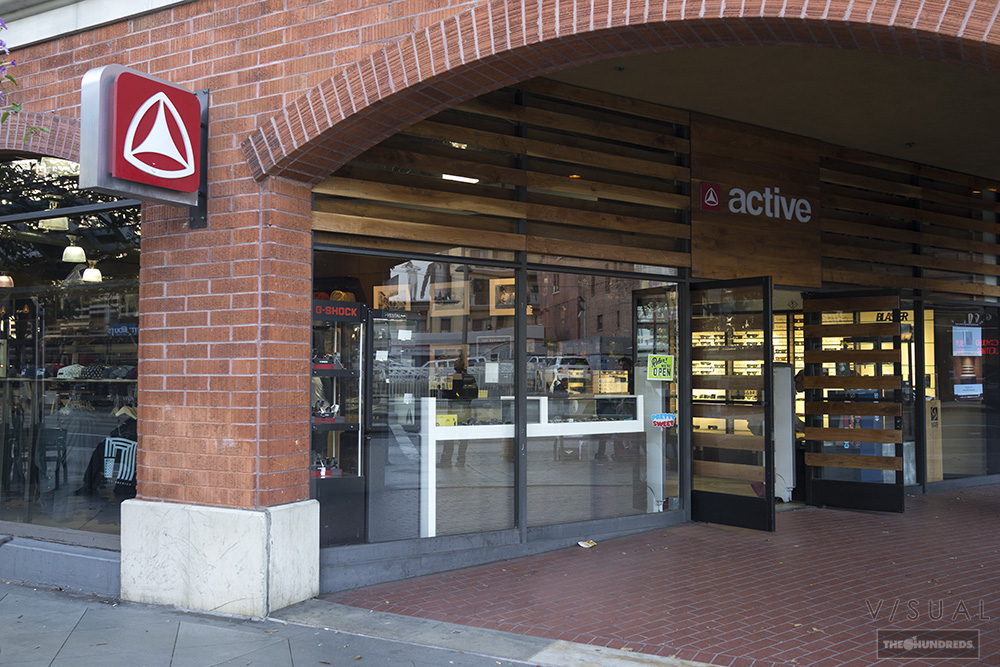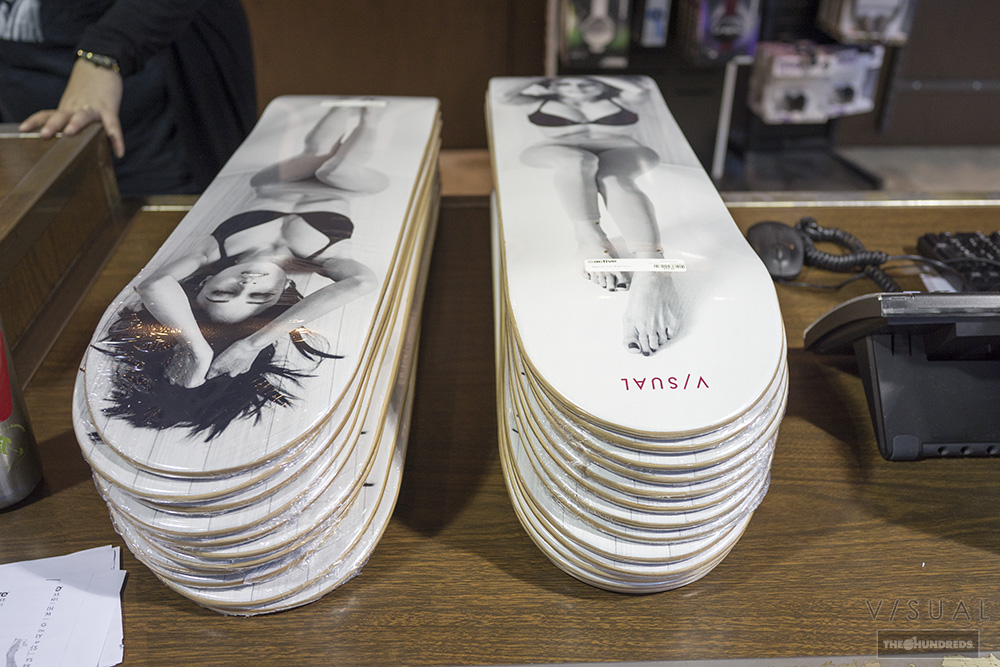 Last minute Active Santa Monica ordered 25 of these Tianna x V/SUAL boards that were gone by the end of the night.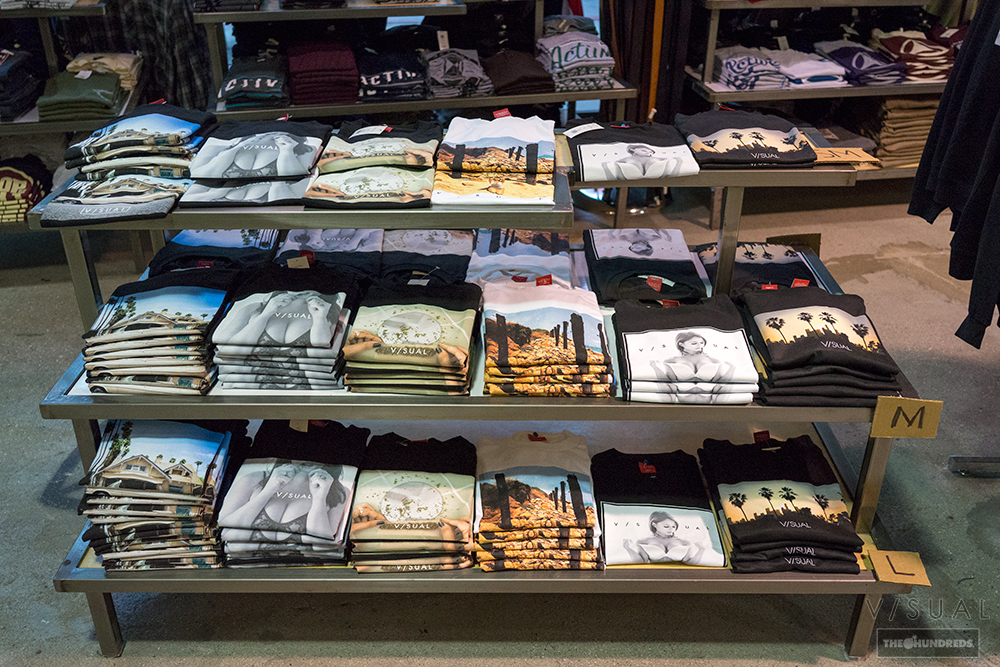 It was a trip to see a whole shelf of my photo tees inside Active.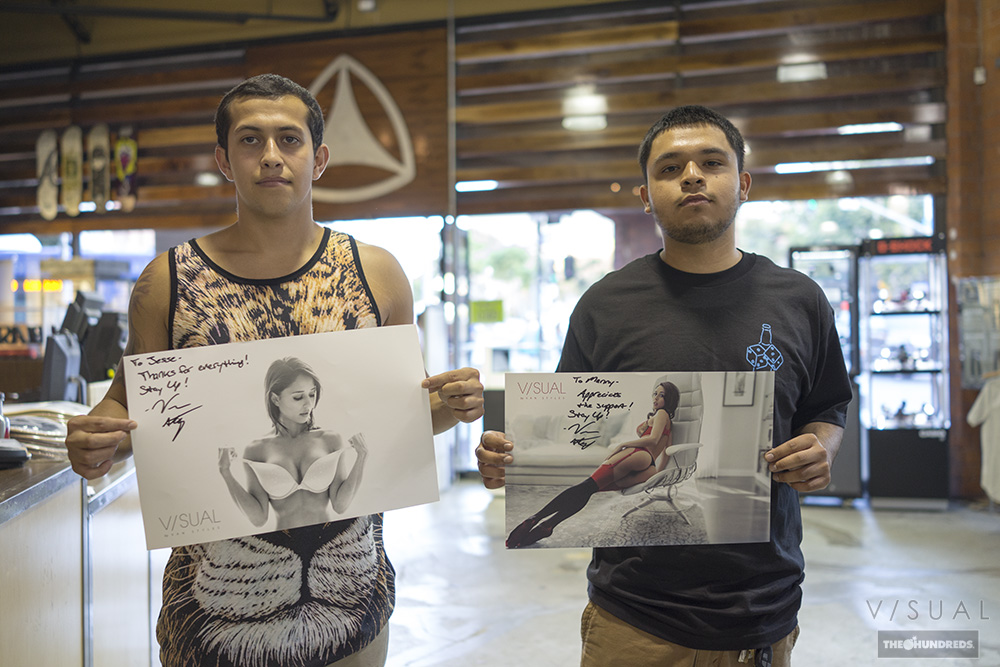 Jesse and Manny were some of the first people in line for the event. They told me they drove down from Camarillo just for this. So awesome to see people supporting what you love.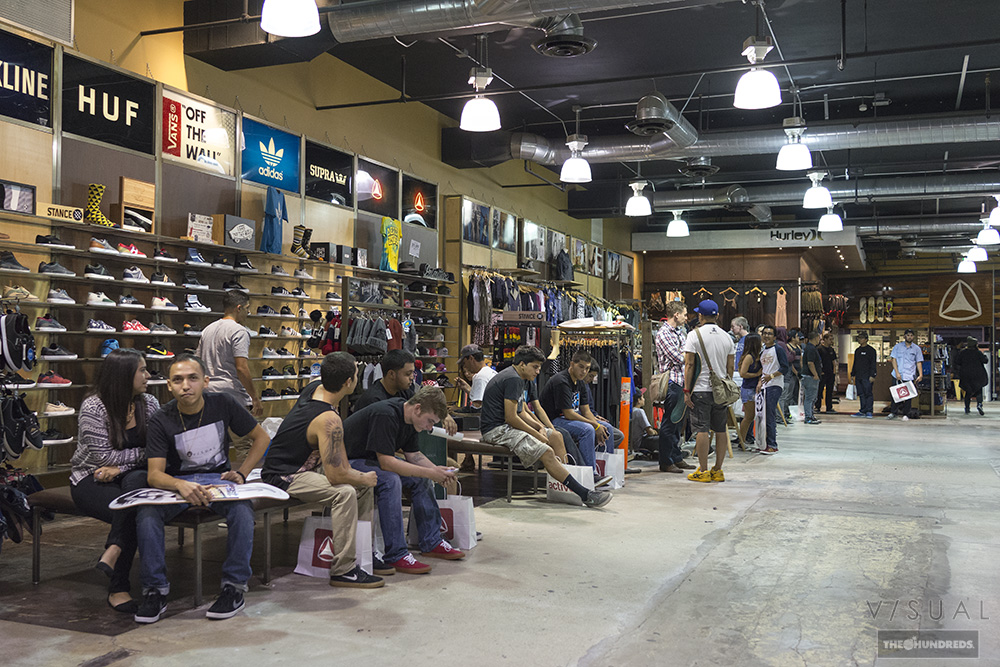 Line starting to build up before Tianna's signing.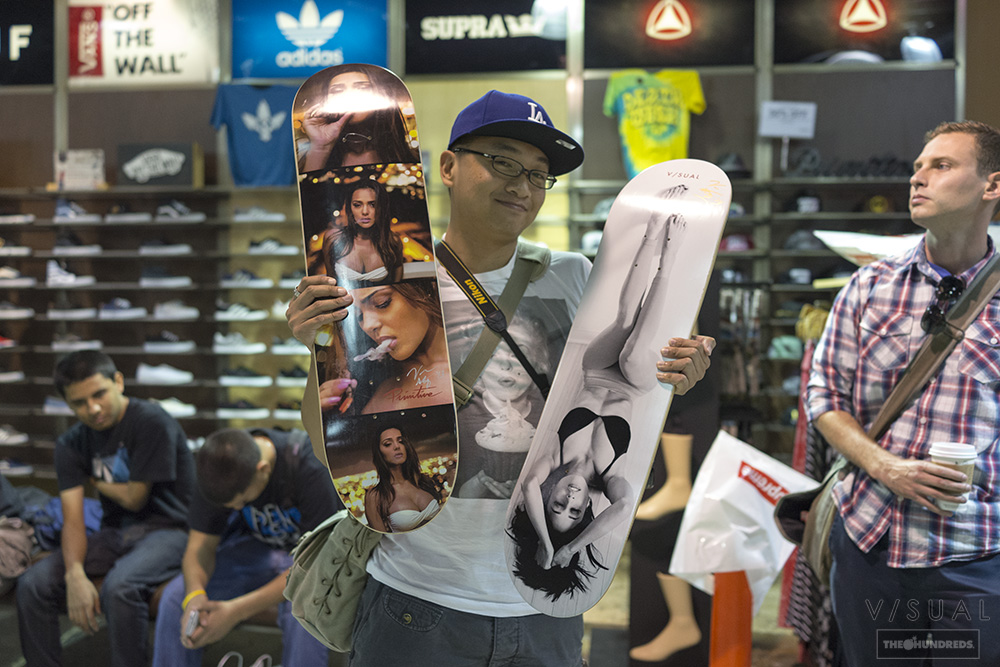 This guy knows what's up with collector's items.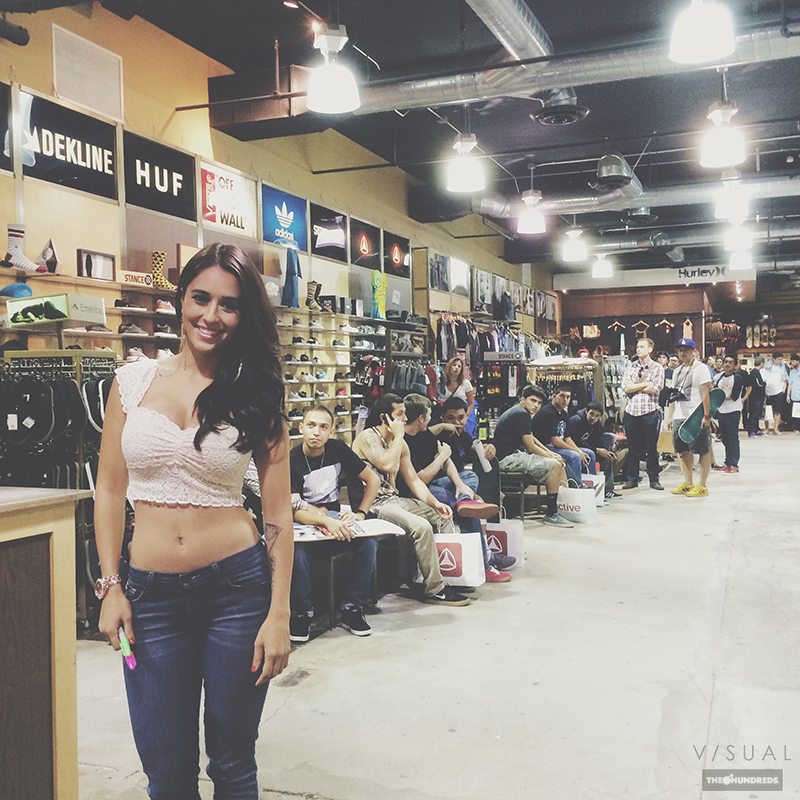 Ready to do this Tianna?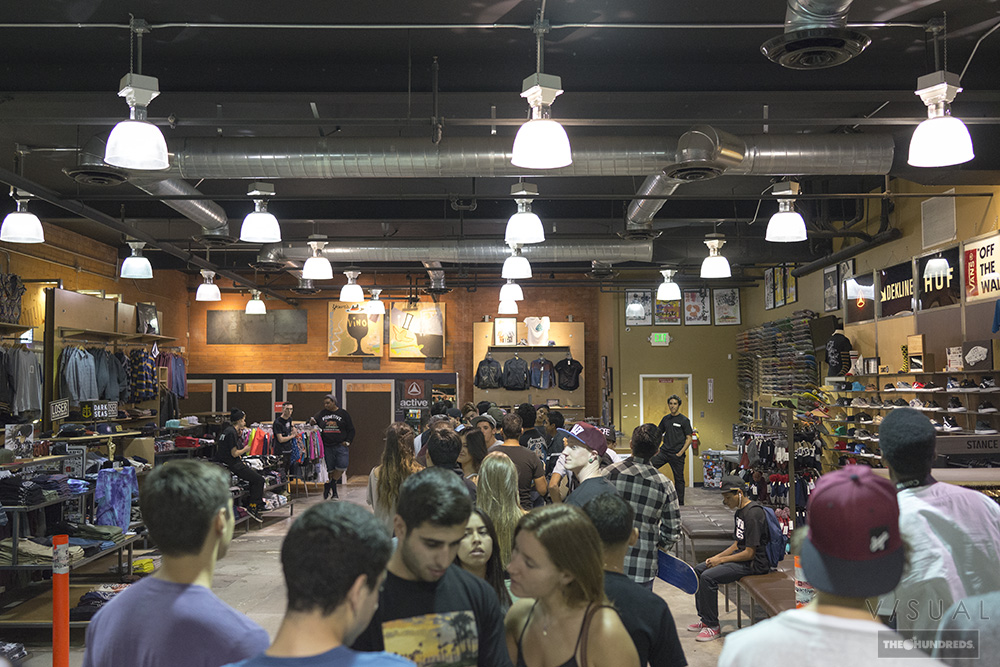 P.O.V. from the line.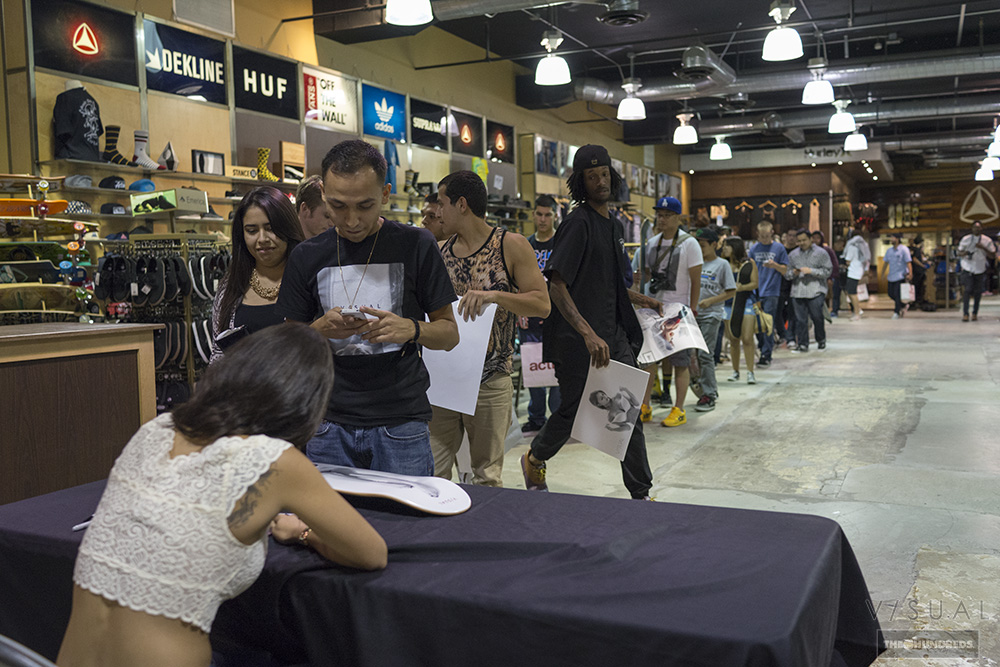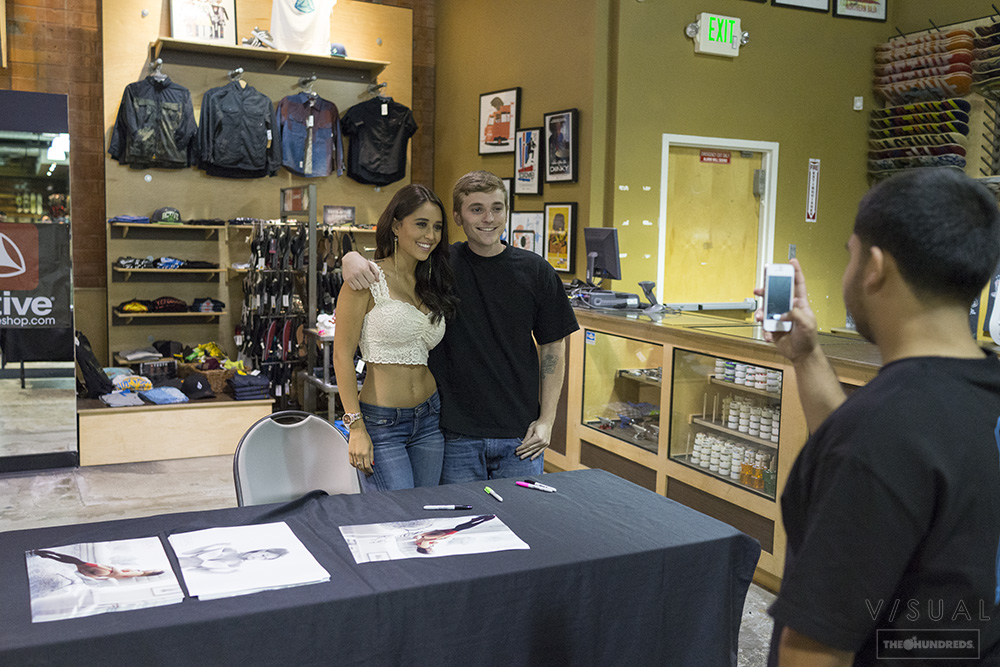 It was awesome to see her doing her first in-store signing, and hanging with her fans.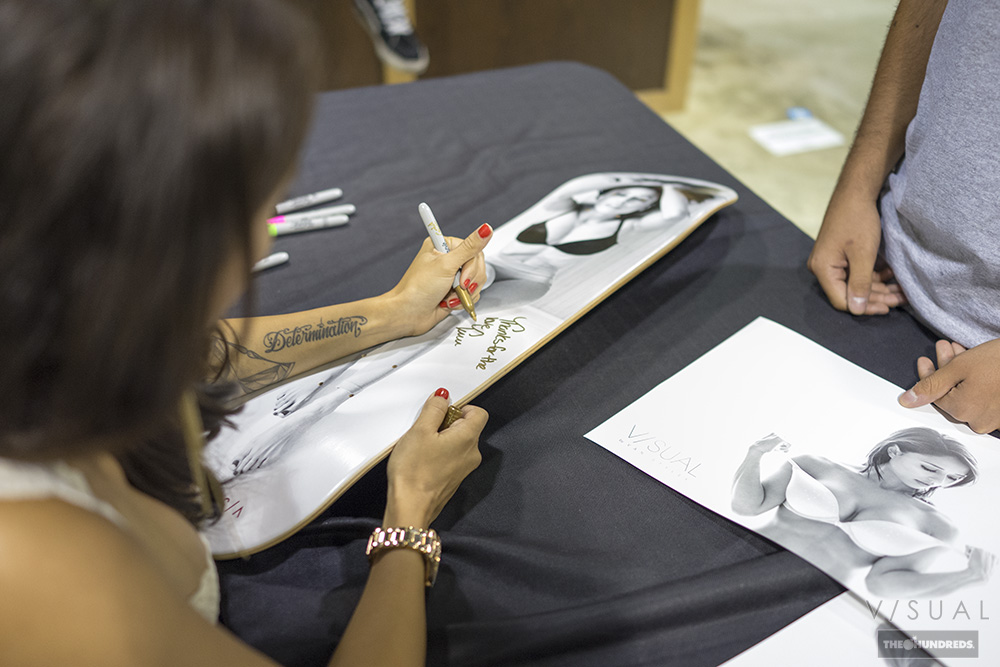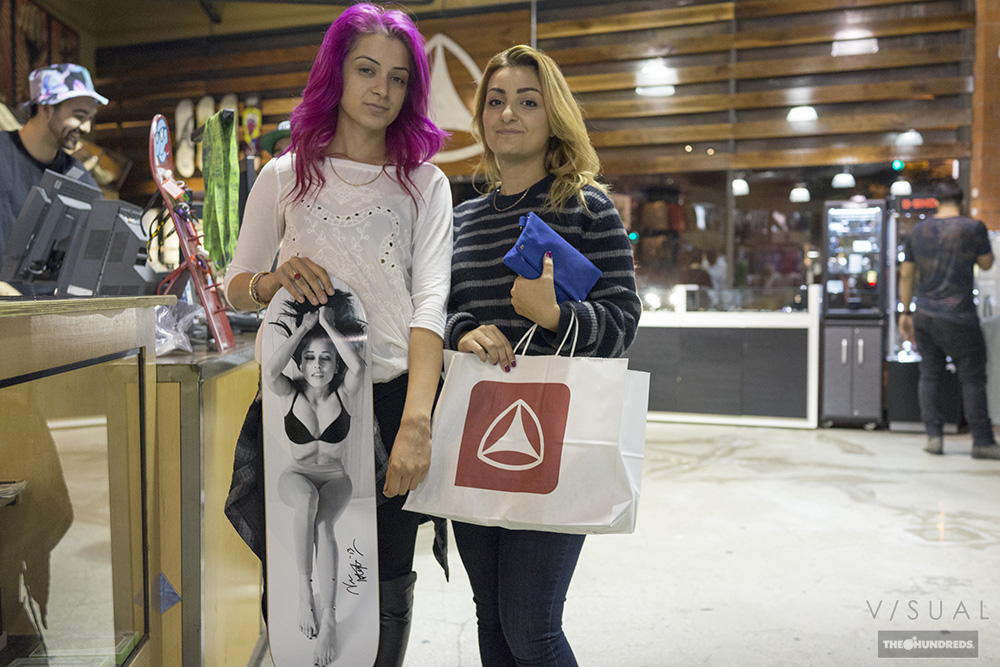 One pleasure I have is when I see that girls enjoy my photos as much as the boys. And, I am glad to see these ladies are enjoying V/SUAL products.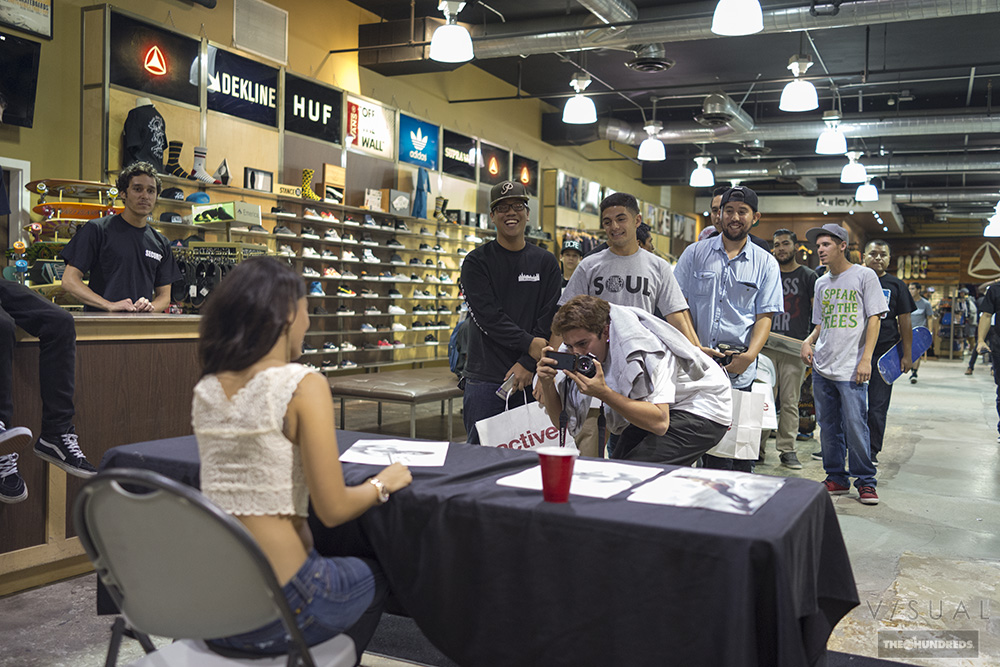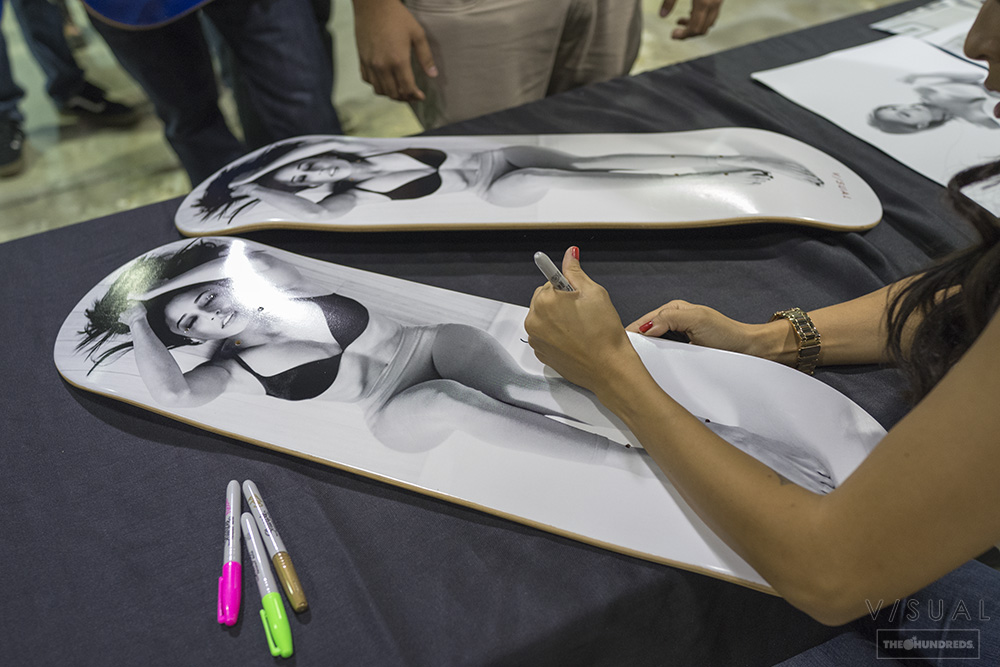 This guy was thinking ahead and bought two of the limited boards.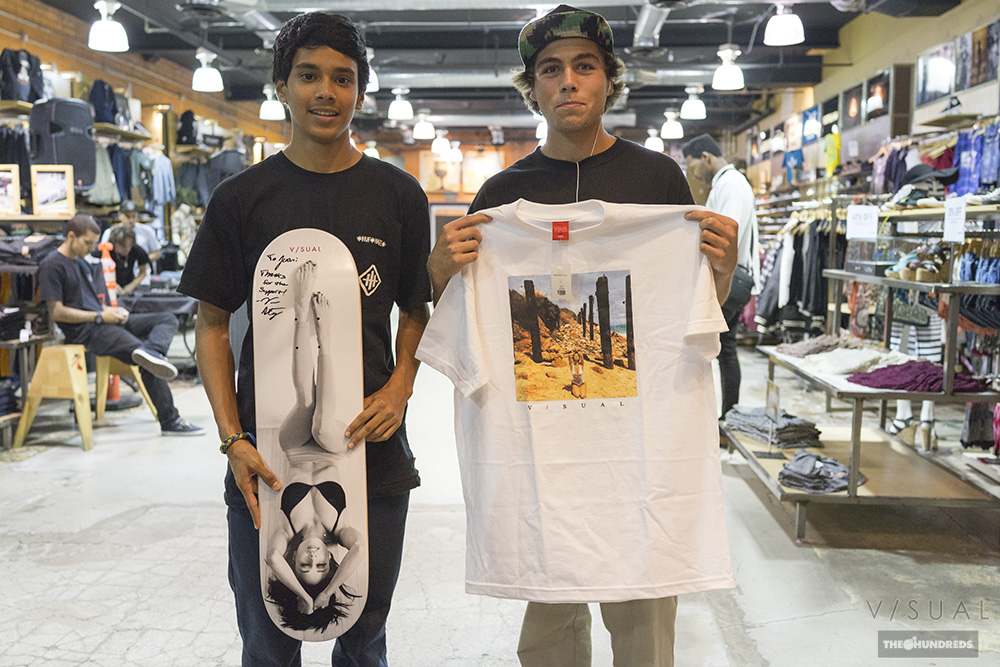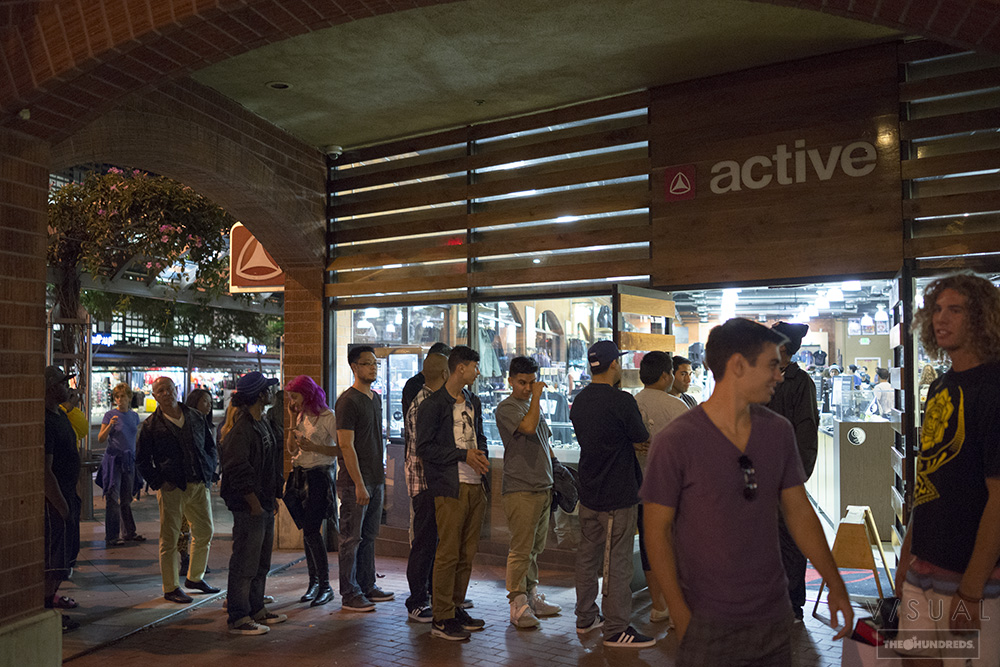 There was a line extending to the outside of the store for the remainder of the event. I just want to say "thank you" to everyone who came out and showed support, as well as a big "thank you" to Tianna and Active. I am still numb from it all. And for those of you who couldn't make it out you can purchase V/SUAL apparel from Active's website.