For those of you that missed the unveiling of Kanye West's "Yeezy Season 2," Hypebeast provided an exclusive closer look at the Spring 2016 collection. Shot by London-based photographer Jackie Nickerson, who is known for her work documenting laborers in Sub-Saharan Africa, she seemed to be a fitting choice for shooting this particular lookbook. What we're seeing is a nod to the same 'Ye-preferred muted palette from February's Season 1: neutral tones of brown, beige, olive, and black on a series of wearable military-themed outerwear, tees, leggings, and more. The collection seemed suggestive of utilitarian gear in post-apocalyptic desert colors of dust and distress, which reminded us particularly of the Mad Max franchise and cyber punk garb in films like The Matrix trilogy (minus the leather, of course), where characters often had to make do with oversized hand-me-downs. It also reminded us of a bunch of other things we've seen before—but that's Yeezy for you.
Yeezy Season 2 is slated for a release in spring of 2016. See a preview below, and to see the the collection in its entirety, visit Hypebeast.com.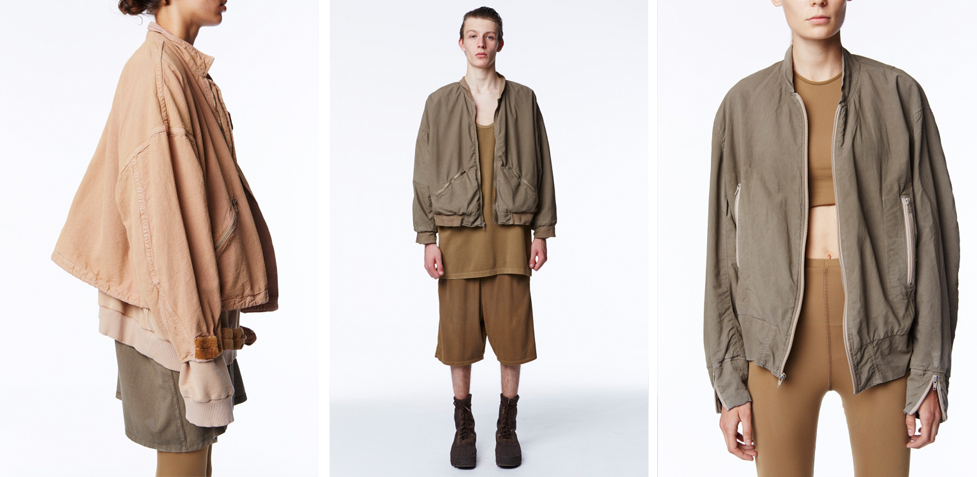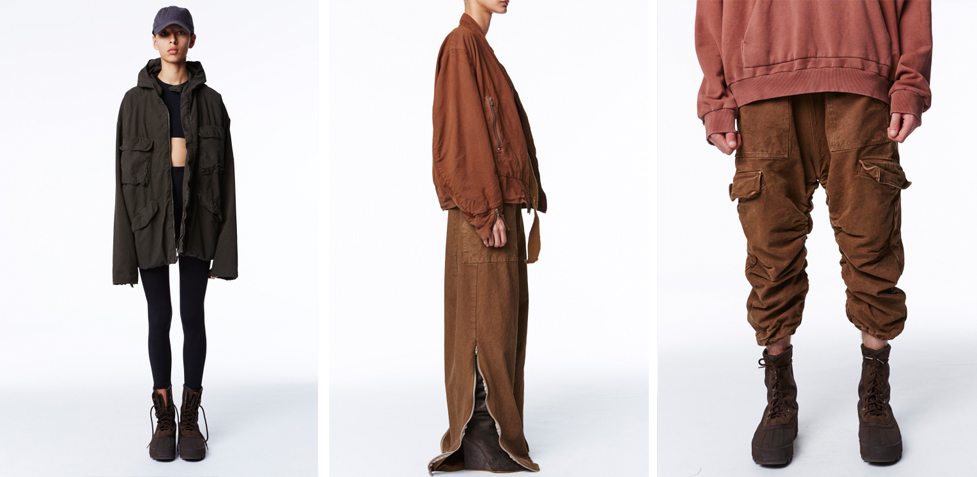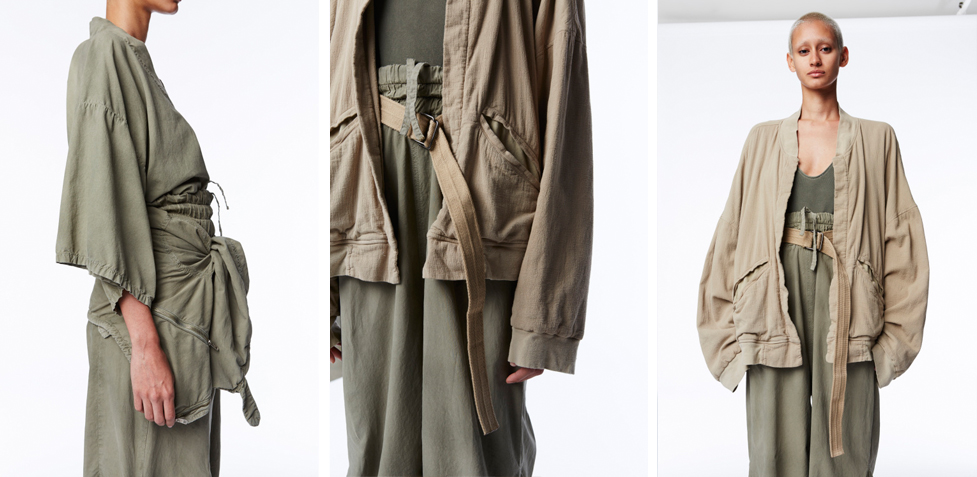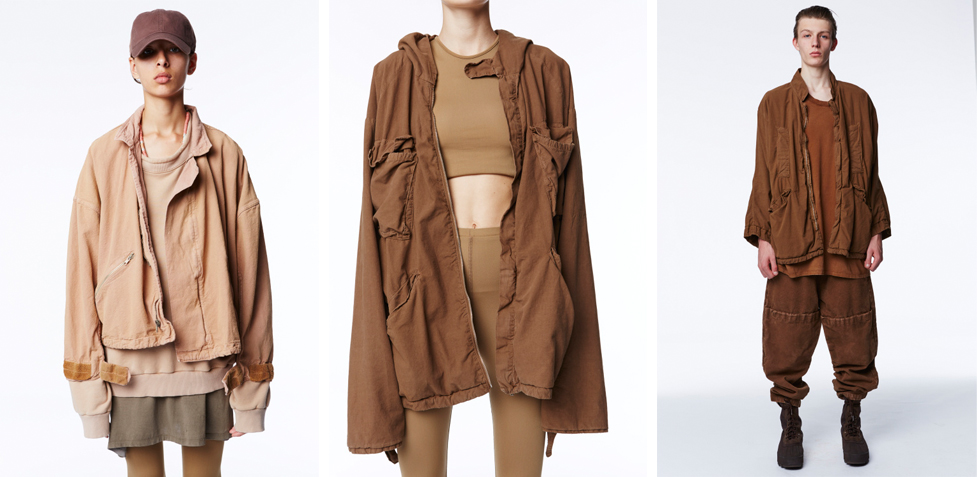 Words by Alina Nguyen.