Because our London correspondent Tom Winslade (@winslade) is a man of impeccably fire taste, "THE PLAYLIST" is a new series where he'll be sharing 10 eclectic song choices that we all need to be listening to right now-right now.
Ayy what's good, Internet? It's been a few months since my last entry to 'The Playlist.' I was going to make up some lie about getting locked up for 56 nights à la DJ Esco, or how I went on a savage, alcohol-fuelled reign of terror over the summer (which is partially true)—but honestly, I just caught up listening to "Hotline Bling" on repeat like the rest of you and had no new music to offer up. With that being said, I'm here to repent. Here's Vol. 5.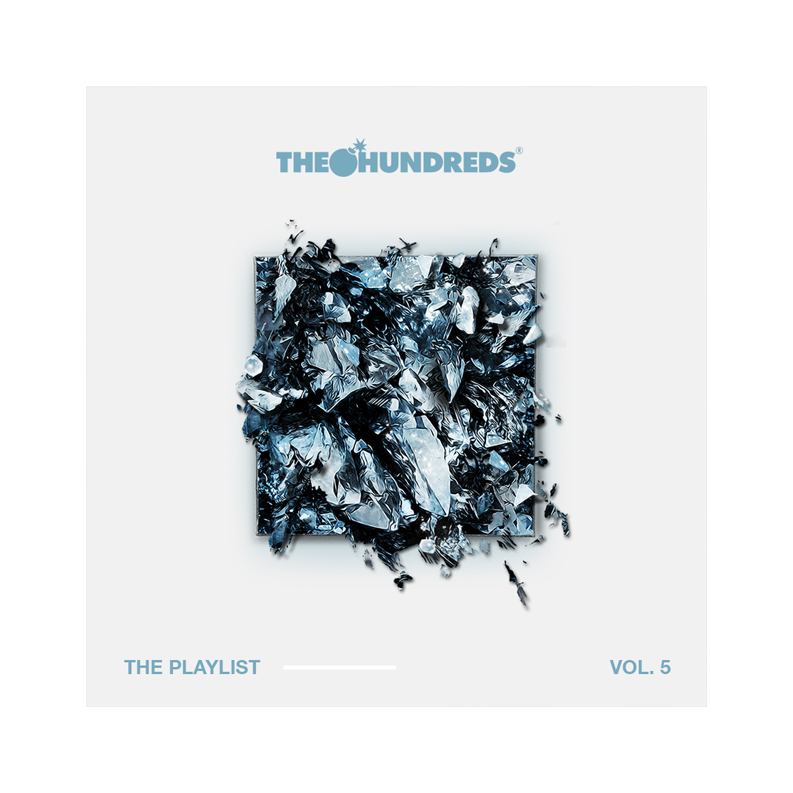 Homecoming – Danny Seth
I first spoke to Danny Seth about his project entitled Perception almost a full year ago, and this week finally saw its highly anticipated release. A lot of people had high expectations of how they expected this record to sound and feel, and it's fair to say that Danny and his team have delivered on everything they promised, and beyond. From lyricism, to production, to art direction—Perception is a painstakingly well-executed statement of intent. The entire project has been been scored to flow from track-to-track, so I'd highly recommend sitting yourself down with a cup of tea to experience the stream or download in one hit, as intended. And please believe, the British are here.
Source: Soundcloud
Kitty Kat – Empress Of
Empress Of AKA Lorely Rodriguez is a dope human who makes dope music. I first caught this "Kitty Kat" joint floating around on the Internet a couple of months back and was instantly sold on Lorely's enigmatic brand of future-pop. With intergalactic synths paired alongside her powerful vocal, this shit is addictive and is certain to add a little colour to your playlist as we plummet into the Winter months. Scope out her debut full-length Me which dropped earlier this month and catch her on tour across the USA with the homie Abra until Mid-October.
Source: Soundcloud
The Eulogy – Angel Haze
Yoooo, this new tape from Angel Haze is one the most well-rounded releases I've heard this year. Without throwing shade on her previous work, Back To The Woods is by far best thing she's ever put out. Shout out to Tk Kayembe one time for absolutely bodying the production, also. There's no doubting that the project's lead track "Impossible" goes hard as heck, but please know I fuck with "The Eulogy" just as heavily. Those wolf-howl inspired vocals in the chorus continue to be stuck in my head since the first listen. Thank you, Angel.
Source: Soundcloud
What They Want – Russ
You guys know about Russ, right? This dude has one of the hardest work ethics I've seen in a minute, dropping relentless heat on the Soundcloud dashboard on a weekly basis. Tbh, someone should probably call the cops and report the dude for arson. This particular cut, "What They Want"—written by Russ, produced by Russ and performed by Russ—is a stand-out favourite, but honestly, just lock into his Soundcloud and prepare yourself for the next round. He's a real one, so you already know I fuck with it.
Source: Soundcloud
Rocket Man – Astronauts Etc Ft. Toro y Moi
My love for anything that Toro y Moi touches ain't a secret, so here's some more juice c/o the universe. Jumping on the track with his keyboardist Anthony Ferraro AKA Astronauts Etc, this minimalist take on the monolithic "Rocket Man" by Sir Elton John is confirmed fucking lit. This is the sort of thing that I'd joke about wanting to hear Toro sing on, and here we are, blessed with IRL gold. Btw, if you missed that "Samantha" drop, you should probably absorb that, too.
Source: Soundcloud
Good Girl (Interlude) – Wasiu
This ain't Toronto, fam. If you're not familiar with Wasiu, all you need to know is that he's really putting on for Montréal hip hop right now. Weighing in at 8 tracks, his MTLiens EP goes harder than Dwayne "The Rock" Johnson on leg day. There's plenty to get your teeth into here, but this flip of The Internet's "Girl" is as good a place to start as any. When you inevitably agree that it bumps, get the full EP in and around your ears and wile out.
Source: Soundcloud
Royal Rumble – Jammer
If you know about Grime, you already know how important this posse-cut truly is. Headed up by Boy Better Know's undeniable OG and pillar of the scene, Jammer—"Royal Rumble" celebrates 10 years of Lord of the Mic's, bringing bare MC's together to bang on the mic and mark the occasion as only London can. Lethal Bizzle, D Double E, Footsie, Shorty, Ears, etc. There's truly some veterans and legends up in here for the party. Salute.
Source: Soundcloud
MDR – Petite Noir
This new Petite Noir album is a complex affair, to say the least. Bringing together sounds from multiple genres, La Vie Est Belle / Life Is Beautiful ultimately takes its African roots and blends it together with influences from contemporary pop, rock and even hip-hop. The result is an emotional soundscape, flowing across all ten tracks in a dream-like state. It's an immersive trip which you can truly lose yourself in, so vibe the fuck out.
Source: Soundcloud
Feels – Kiiara
Shout out to getting caught up in your feels from time to time. Double shout out to getting extra fucked up as you make the transition back to your former, awesome self. The aptly titled "Feels" by Kiiara is the perfect soundtrack to such an occasion, and even if you're not in that hazy mental state, it's still a damn beautiful song. Have a little cry to this one, big homie.
Source: Soundcloud
Vice City – Black Hippy
You already know I had to include this one on 'The Playlist'. Technically it's a Jay Rock track, gracing us on his new album 90059 (read The Hundreds' review of the album here)—but this is Black Hippy all the way through. Standing alongside his fellow TDE family: Kendrick Lamar, Ab Soul and ScHoolboy Q, the group delivers one of the year's premier rap songs, with no warning or chill. No one else is doing it like this crew right now, IMO.
Source: YouTube
::