Supreme x Levi's 2014 – After the stars motif and a leopard print, Supreme goes for a subtle black and white checker box pattern for the 2014 Levi's collaboration. The Canadian tuxedo is back and Supreme elects the weathered look for the classic trucker jacket, vest, and a pair of 501s. If you think this collection is basic, then we're on the same page. It's nothing you can't get at Sears for a quarter of the price, but then again it'll be missing "Supreme" on the tag.
Source: Supreme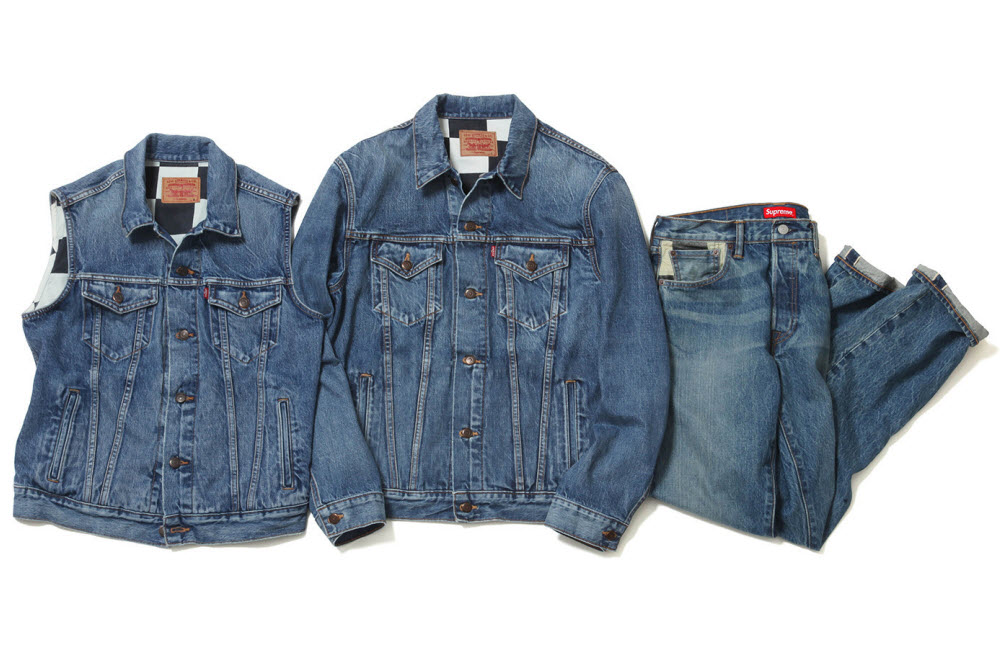 Libratone Diva – Most sound bars just look like long rectangular speakers. They're pretty hideous, but when hung under the television it provides a huge boost in sound. Libratone's sounds bar is a little different than most. It can still turn up the party, but it's designed to resemble furniture. Instead of something boxy, the Diva is pill shaped and arrives in a tonal design. In addition to its good looks the speaker features Libratone's 360-degree "FullRoom" sound that has a total of 225W of power that includes a powerful bass driver, two midrange drivers, and two tweeters. The Diva also works independently from the tv and can play music on your phone or another device via Bluetooth, NFC, and DLNA.
Source: Libratone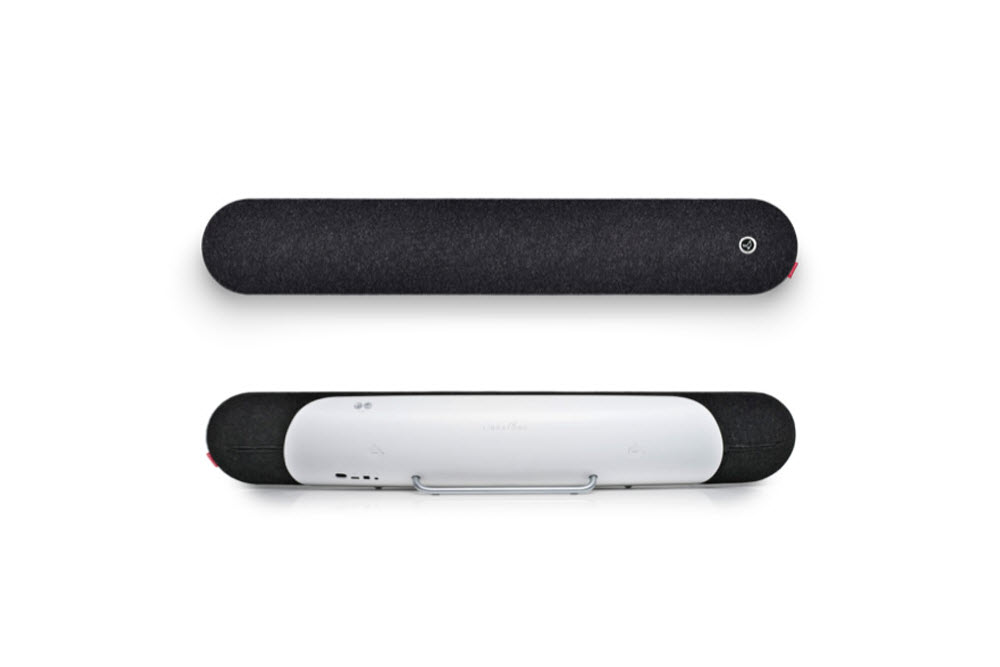 Mackintosh for Monocle – A nice coat doesn't ever make sense for those that live in SoCal, but if there is one for a upcoming trip to somewhere wet and cold, this is it. Monocle commissions Mackintosh to make a custom Dunkeld style coat. This winter jacket is made from Loro Piana storm-system premium wool and arrives with a matching quilted nylon vest. The jacket exudes quality, and with Mackintosh's Scottish heritage you can rest assure that this coat will last.
Source: Monocle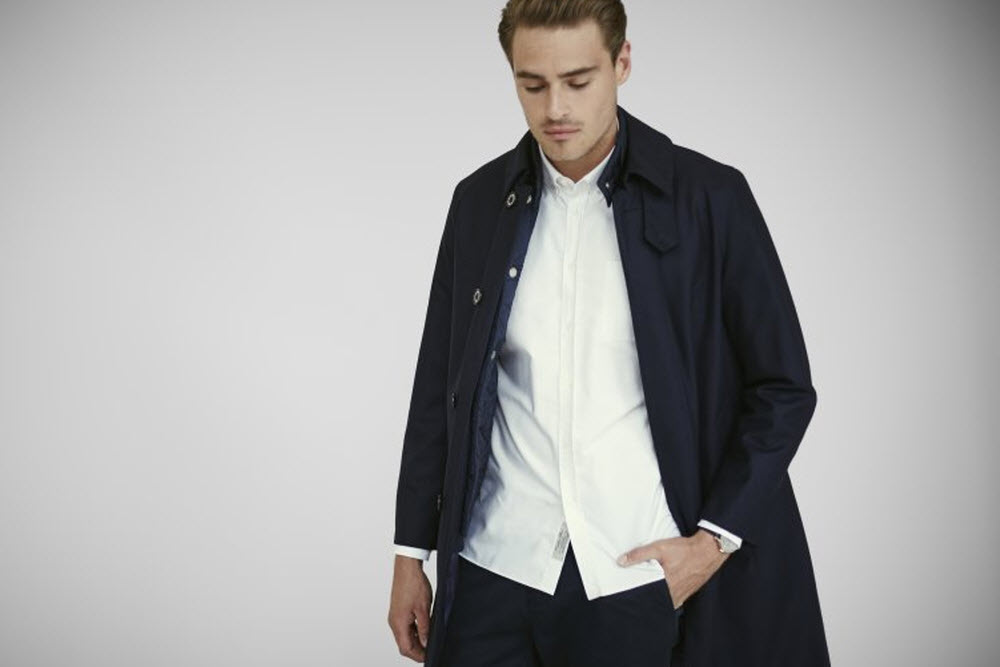 Band of Outsiders Saddle Shoes – Besides making some of the best fitting shirts in the world, Band of Outsiders is getting into the shoes game. This Los Angeles-based brand continues to proudly make their apparel in the USA, but went all the way to Italy to get their shoes right. These beautiful saddle shoes arrive with thick felt wool for uppers and rest on top premium calf outsoles.
Source: Band of Outsiders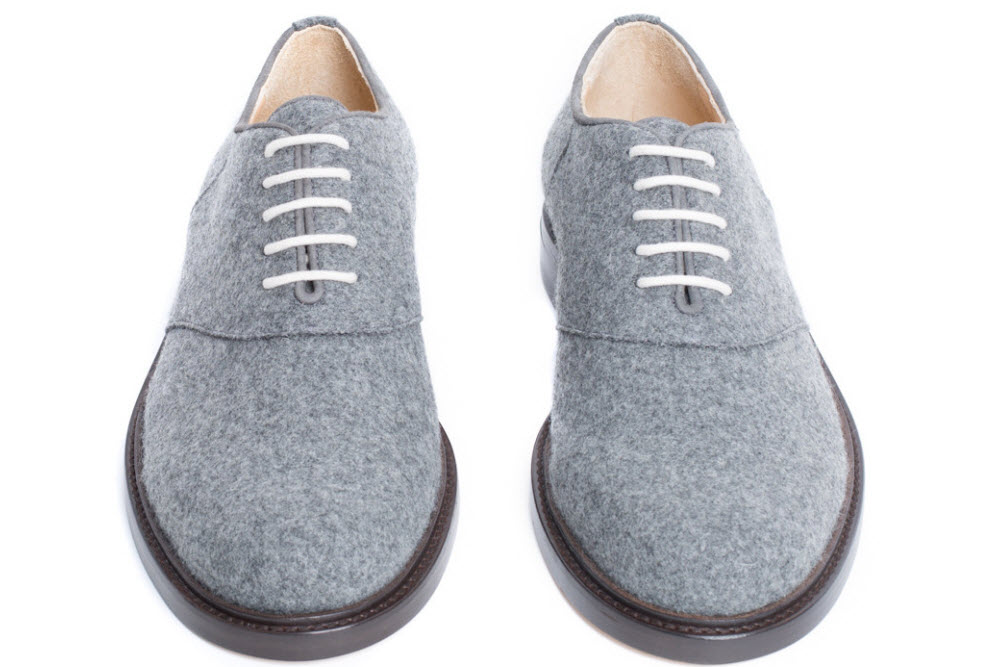 Stussy x Kangol – The bucket hat is coming back strong and Stussy goes straight to the source for their next collection. The SoCal brand looks right at Kangol to collaborate on a collection of Bermuda bucket hats. There is the requisite tonal hats along with a tri-colored red, black, and green. The hats are co-branded with the Kangol kangaroo and Stussy's double S logo, but there is also Stussy script right along the brim.
Source: Stussy