KITH x BAPE – Just when you thought KITH couldn't get any bigger, head-honcho Ronnie Fieg creates KITHLAND and has lined up a collaboration with A Bathing Ape (BAPE). The latest project has the sneaker boutique working with the Japan's streetwear godfather on a collection of co-branded graphic T-shirts and a custom model of the Fiegsta, a special version of the Bapesta, which was a rip-off the the Air Force 1. If you can get kids to line up for a flip of a flip, then you won. Oh, KITH also got one of our favorites, Joey Bada$$ to model in the lookbook.
Source: KITH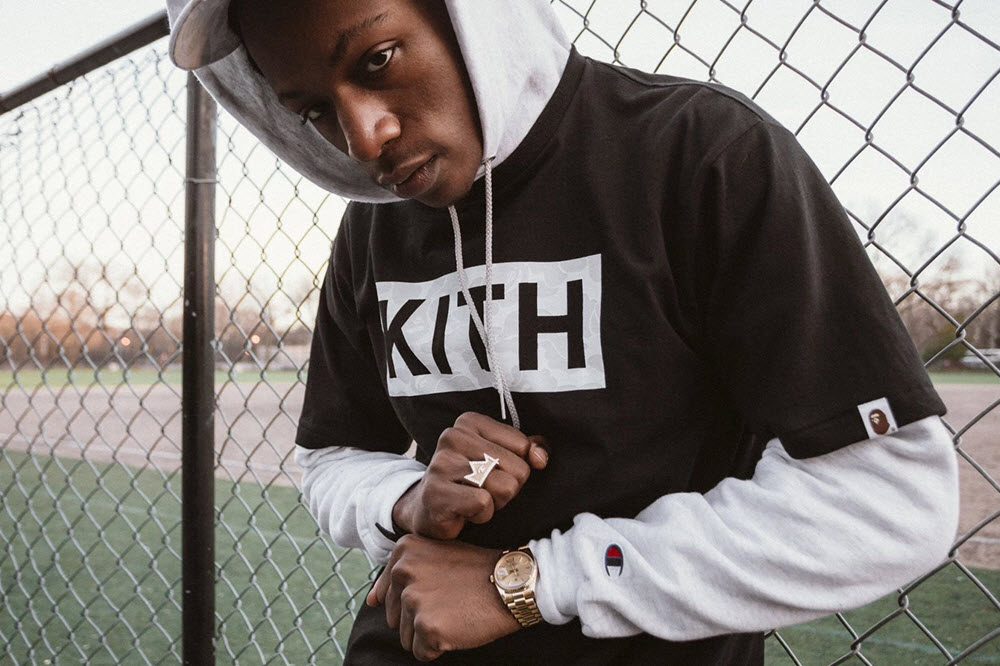 UGG x Teva – Here are two different shoe companies that you wouldn't ever want on your feet collaborating on something that resembles a cruel dare. Since both brands work under the Deckers Brand umbrella, some executive (Wendy Yang) thought it would be a great idea to take the worst qualities of two different brands and make them into one entirely hideous shoe. The result is a non-functioning, ill-conceived, sandal looking boot. Available in a mid-cut with UGG sheepskin secured by Velcro or a low cut also with sheepskin, the sandals push the limits of how ridiculous you look among your peers.
Source: Teva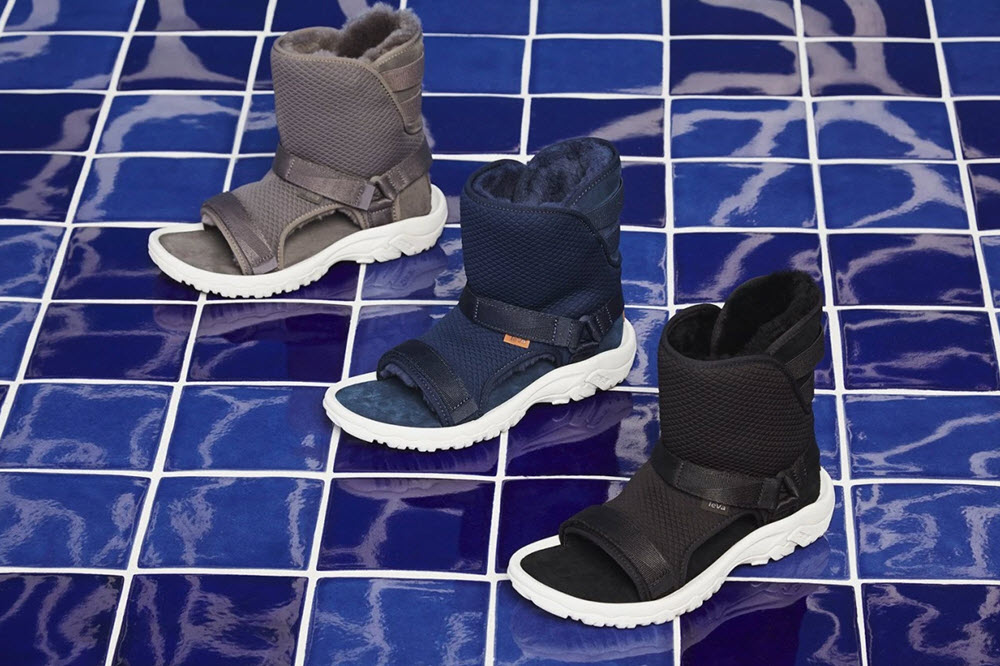 ACRONYM Fall/Winter 2016 – Ever feel like having the latest technical fabrics just wasn't enough, and you needed more… ninja? Errolson Hugh has dedicated most of his design life to this endeavor and ACRONYM unleashes its highly technical—and very expensive—collection for fall and winter 2016. The brand continues to focus on integrating mil-spec functionality with a high-fashion appeal and the result are boundary-pushing jackets with exposed straps, mysterious waterproof zippers, and loads of hidden pockets. Besides the outerwear, the bottoms are also technical marvels that have a slim jogger silhouette with plenty of compartments and zippers.
Source: ACRONYM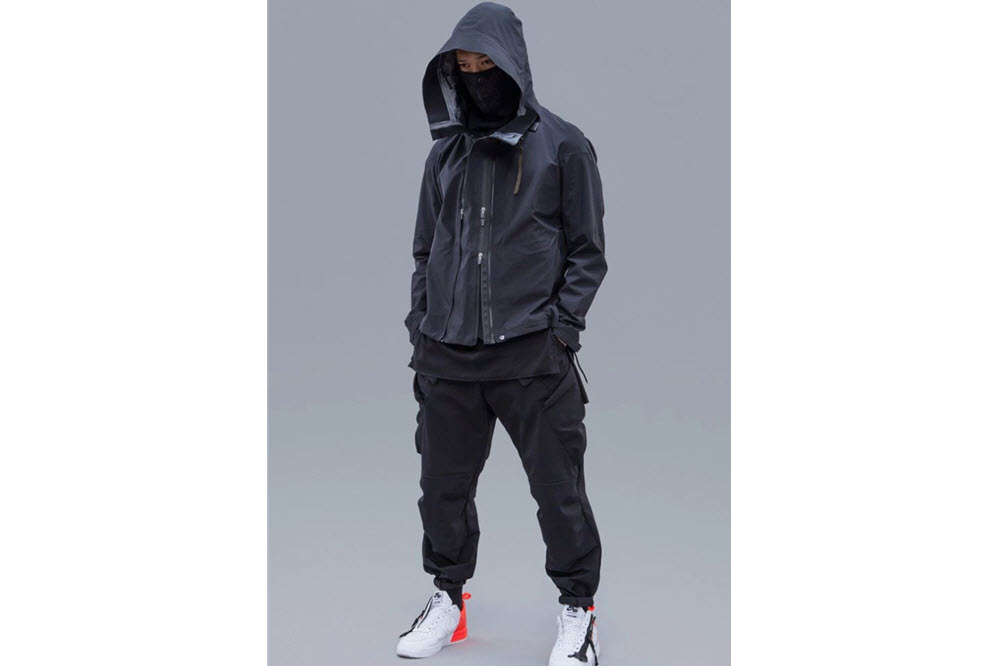 Stussy x Champion – With the cold weather around the corner, it's hard not to think about cozying up with a nice thick sweatshirt. The soft warm fleece from Champion has been enlisted by SoCal-based Stussy for another collection. Using a reverse-weave construction for improved durability, the pullover hoodies arrive with a collegiate "Stussy" logo across the front. In addition to the holiday staple, there will be baseball and coach's jackets accompanying the project. The collection are in Stussy Chapter stores now with retail ranging between $144 to $244.
Source: Stussy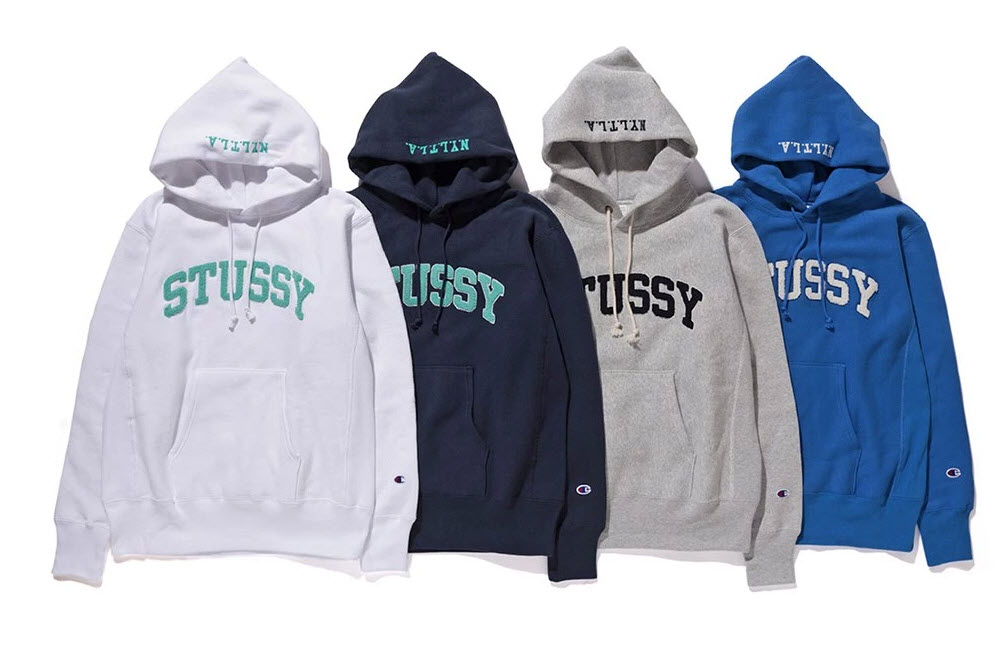 VANS x BLENDS – Honestly, I could care less about what KITH or Undefeated have up their sleeves. The most coveted boutique collections come straight from BLENDS. Their projects with VANS have become legendary and every edition of their "Bones" motif is a holy grail. For their latest endeavor, BLENDS teams up with VANS and calls on the Sk8-Hi silhouette. This time the Vault's Decon LX is made in black leather uppers with a matching "Bones" design. A bit of white contrast stitching sets the skate show off perfectly, and gives BLENDS another collaboration worth camping out for. There's currently no word on a release date so check back soon.
Source: BLENDS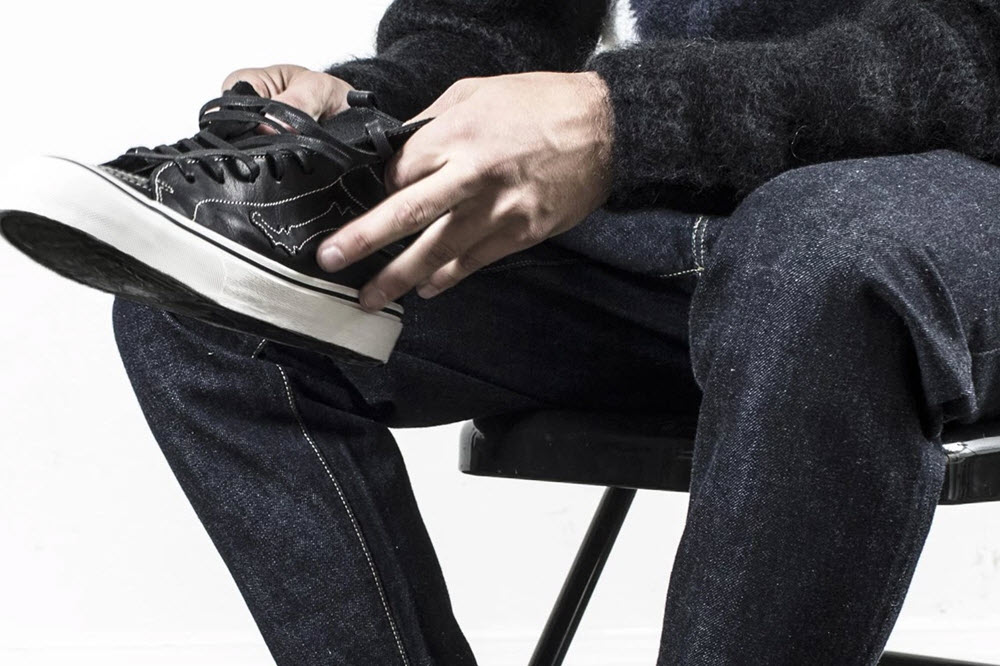 Sony Experia Ear Assistant – Ever feel like you're really important, but you're not? Sony knows the feels and created the poor man's executive assistant. The new Experia Ear Assistant fits nicely in your ear and acts both as comfortable speaker and microphone. Through a series of gestures and your voice, you can send commands and the assistant will relay information, navigation, and send emails and messages. All of this is pretty nascent technology, and you probably look more like an idiot than a secret agent, but it's really cool to see how far technology has come. Some of us old folk still marvel that you could play "Snake" on the Nokia 6910.
Source: Sony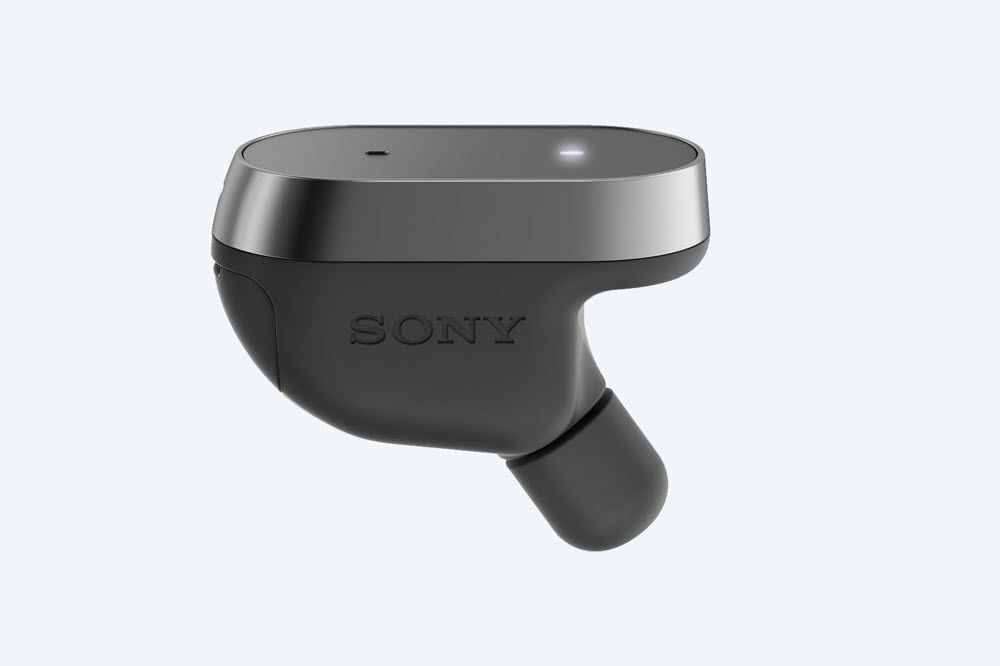 Lexdray Portland Sneaker Duffel – Sneakerheads know that you can't throw your kicks with the check-in. A couple of rare sneakers can set you back a couple of stacks, so shoes need to be on the carry-on. Lexdray creates the perfect bag for those who have to keep their sneakers close. The Portland Duffel uses the same superior textile Lexdray uses for their backpacks and offers two large compartments that allow you to carry two to three pairs of shoes. Some smaller pockets hold gear and clothes, but space for sneakers are the priority.
Source: Lexdray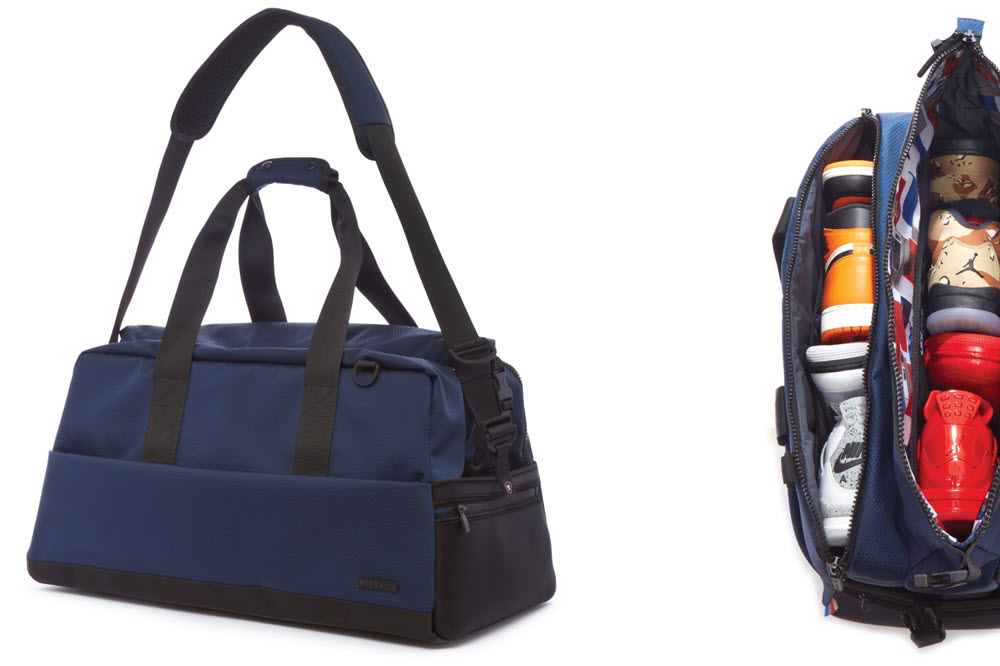 Stance x maharishi – Stance proves that socks are serious business. After teaming up with the NBA, the brand continues to develop their brand this time working with London design house maharishi. The two come together to create a collection on maharishi's perennial camouflage pattern. Available in Jungle, Night, and Temple each pair arrives emblazoned with maharishi's unique FW16 design pattern, British Bonsai Forest camouflage.
Source: Stance