On the hunt for new listening material (in an effort to drown out office banter), I decided to consult with the experts and do some updating of my iTunes library. In this on-going exploration of endless options, I'll be highlighting friends from the music industry (and fans of music in general) to get an insight into what they're currently listening to in their cars, on their iPods and streaming on their computers at work.
Next up to up bat is Scali, our resident photo editor/photographer and self-professed music aficionado, who's affinity for Sam Smith comes into question most days at the office. Check out previous installments here.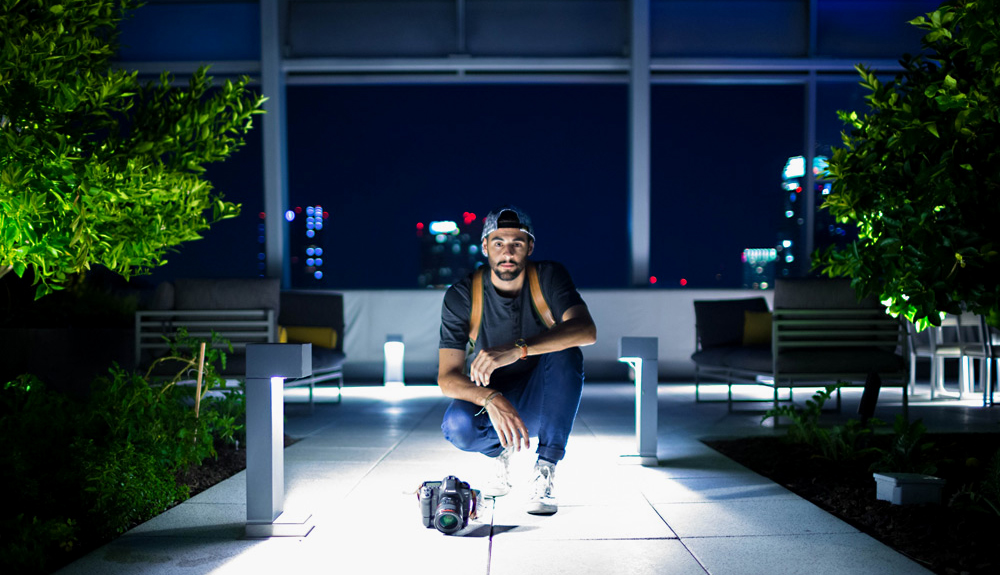 Mobb Deep – My Block (Produced by Kaytranada)
Canada's Kaytranda kept it real with the production on this one and introduced once again, that legendary Mobb Deep feel that everyone digs. Find it on the new The Infamous Mobb Deep LP.

ESTA – Peache$
Soulection has a long list of artists making a lot of noise lately. Here is San Diego's ESTA who sampled a classic scene from the movie Coming To America and then just creating a masterpiece that is guaranteed to make your head start bobbin'.

L D R U – The Tropics (Ta-Ku Remix)
The group from Sydney not only knows what sounds right, but they know exactly what they need to make it sound better. That's where Ta-Ku comes in with another epic remix and some smooth sounds that seem to never stop building up. That pause at 1:50 though.

Dally Auston – GreatGatsby
I respect any song with a good sample. You are hearing some mixed in parts of The Turtles " You Showed Me" from 1969 and some new rhymes by Dally. This is for my...

Marvin Gaye – Sunny (Mercury II Edit)
Luis thought I was joking when I said I would put some Marvin Gaye in here. Another sample from the '60s and a funky edit got me groovin'. Wait for the beat to come in and I'll see you on the dance floor.

Sampha – Without
Thanks to SBTRK, I was introduced to the amazing vocals of Sampha. With some instruments that I've never heard before and probably don't even know how to pronounce, this song instantly puts me in a better mood.

Waldo – Kobe's Room (Revision)[Produced by Sango]
This revision includes another one of Sampha's songs used as a sample by Sango of Soulection. Waldo tops it off with some crisp lyrics to go with those quick hi-hats. Make sure to check the original version as well, its just as good.

Schoolboy Q – The Purge / Rapfix Cypher (20syl)
Some more old school vocal samples and fresh verses from Groovy Q put together real well in this one. I wanted to use the original track off of Oxymoron but this remix had me thinking that I found a secret gem off the album everyone's been listening to.