It wasn't until I hit my thirties that I realized just how brutal skateboarding had been on my body growing up. I logged a total of twelve broken bones, two compound fractures, knocked out teeth, countless sprains, stress cracks, high impact wear on my knees along with bumps, bruises, cuts and scrapes ad infinitum — and we're just talking me here — a lowly, never-quite-made-it-to-am-status, am. So when it comes to the real pros, you know, the guys who grind twenty stair handrails and such, it's hard for me to even conceive the levels of pain and physical stress they  have to endure on a daily basis.
Enter Dr. David Sales—board certified doctorate of chiropractic and sports science rehab specialist to the action sports stars. Throughout his career Dr. Dave, as he's affectionately known, has helped countless action sports athletes recover from serious, often debilitating injuries at freakishly high speeds—often many times faster than conventional medicine would have them believe. His secret? You'll have to go see him yourself for that, but let's just say Dr. Dave uses a special mixture of progressive chiropractic technique, traditional sports medicine knowledge and the application of modern, sports science technology, equipment, and supplements to give his patients a formula with proven results.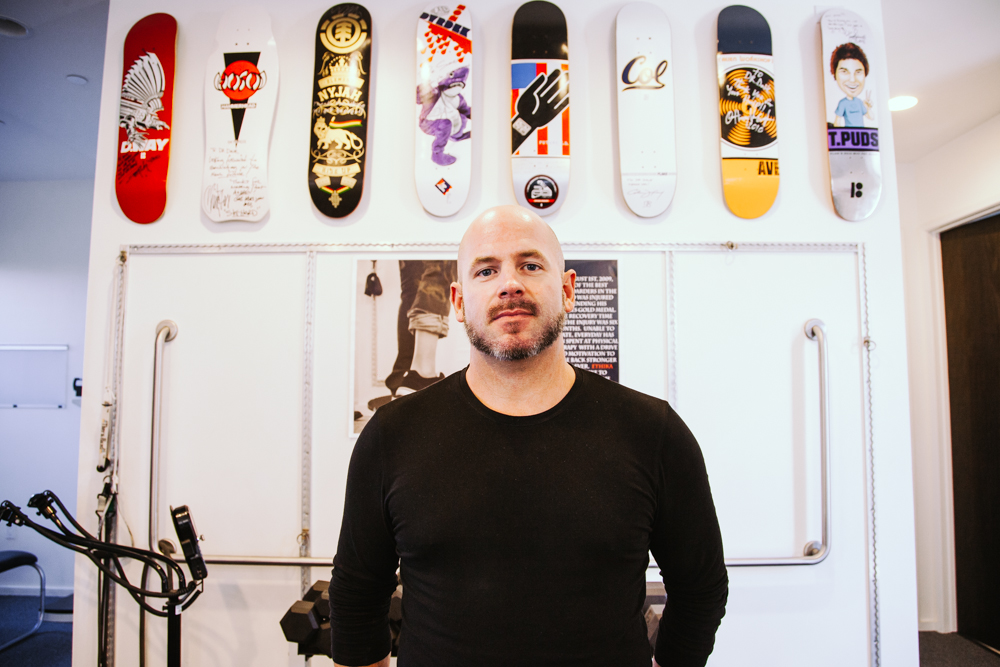 His client list reads like a who's who of skate celebrities including names like Ryan Sheckler, Torey Pudwill, Danny Way, Nyjah Huston, Christian Hosoi, Manny Santiago, Pierre Luc-Gagnon, Anthony Van Engelen, Jerry Hsu, Lizard King, Slash, and many, many others. With that though, Dr. Dave constantly walks the quickly blurring line between "sport" and "art" that's historically separated skateboarding from traditional sport, but according to him you'd be surprised at just how many pro skaters are regularly training, taking vitamins and supplements, and seeing him on a weekly basis for their rehab needs.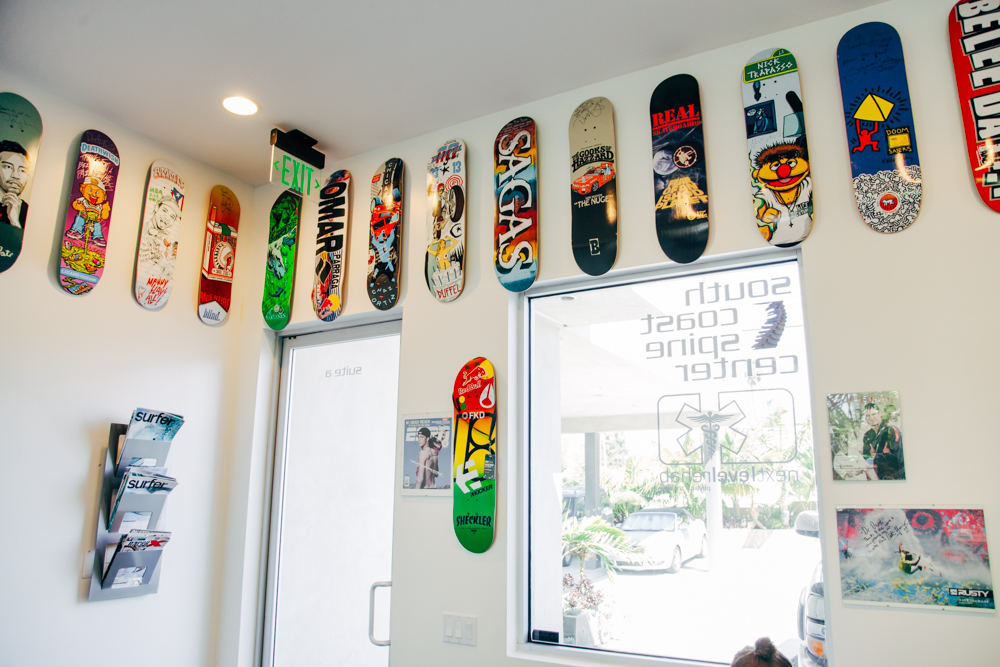 "Back in the day I used to joke that warming up to a skateboarder is Starbucks and a cigarette," he says. "Skateboarders have never really trained and have never really done anything to prevent injuries. Now that there's real money out there a lot of these guys are taking it more serious.We're seeing this more in the younger generation, but plenty of the older guys are embracing it too. Now, I'd say ninety percent of the guys I work with take vitamins and supplements. Skateboarders are very unique – sport or lifestyle or whatever – it's very interesting. They want to maintain cool, but the still want to skate. Back in the day when these guys were hurt, they would chill on the couch, smoke weed and smoke cigs or whatever. It's one of those things where there's been a shift. The healthier you are the better you're going to skate. You've got to focus on prevention so when you do get injured it's going to be that much faster of a recovery."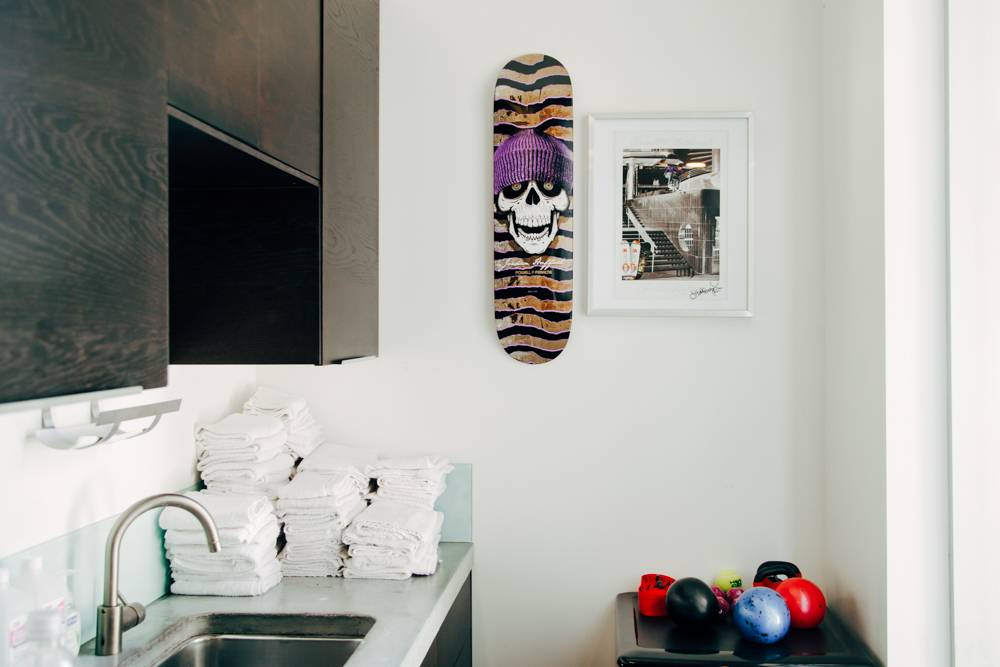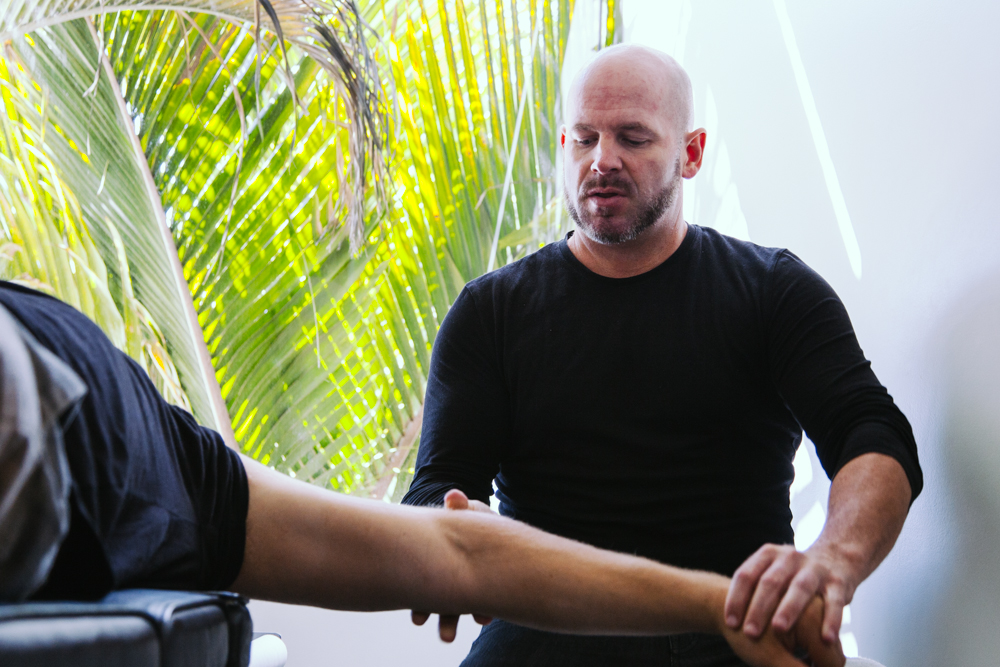 As the old adage goes, an ounce of prevention is worth a pound of cure, and Dr. Dave isn't disagreeing. He stresses a combination of "prehab"—training the body to be injury resistant and smart rehab—so when injuries do occur they're treated quickly and managed intelligently. The result is a winning formula for not only a speedy recovery, but for actual measurable athletic improvements when it comes to performance.
"The more these guys train, the better they perform. There's no question about that. For instance, we're able to increase vertical leap up to seven to ten percent—if you've got a 40 inch ollie we can increase that up to 4 inches. Skateboarders are very interested in getting that edge. That's what we do here. We give them the tools. What I've seen in action sports is that athletes are injured consistently. You're never 100%. That ties back into the training aspect of what we do and the mental preparation. The more physically superior you are the more mentally invincible you become. When you feel 100%, you're going to skate ten times better or you'll surf ten times better. These guys are seeing these results and that's why they're getting gold medals in X-Games. The results are what matters."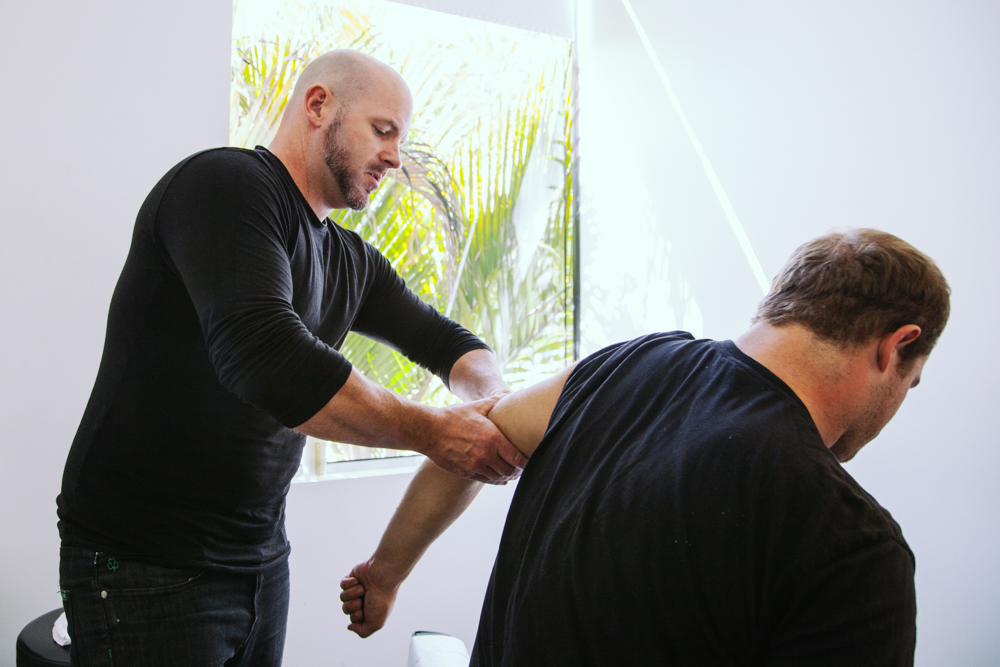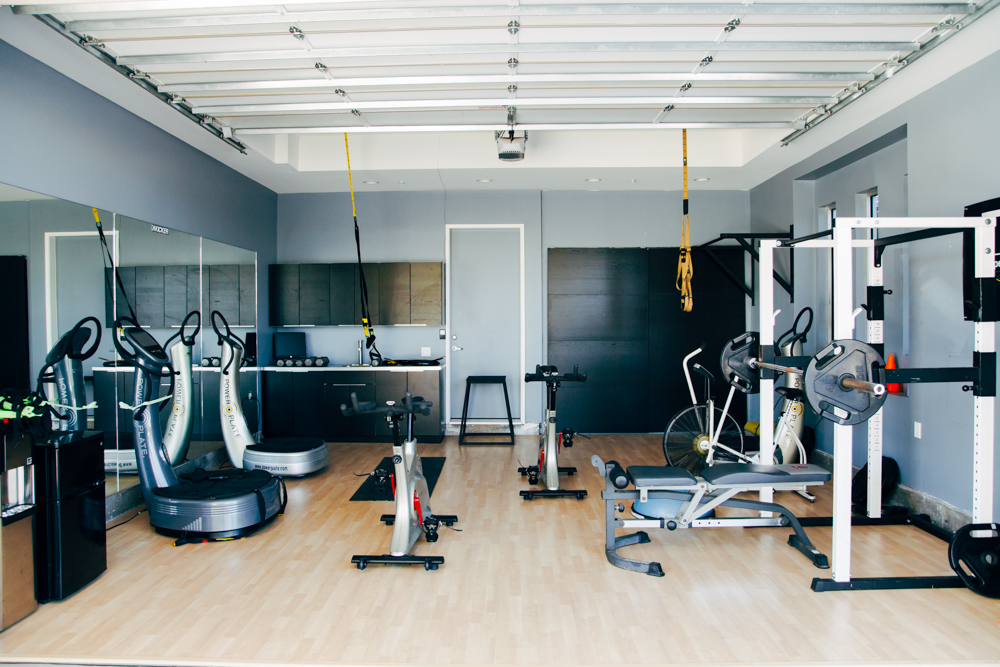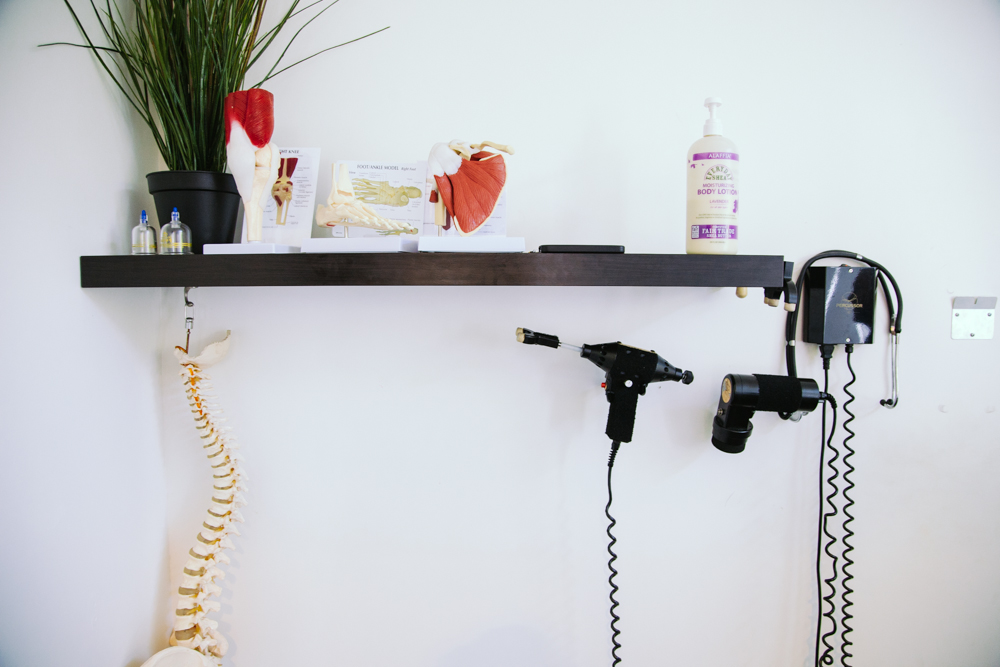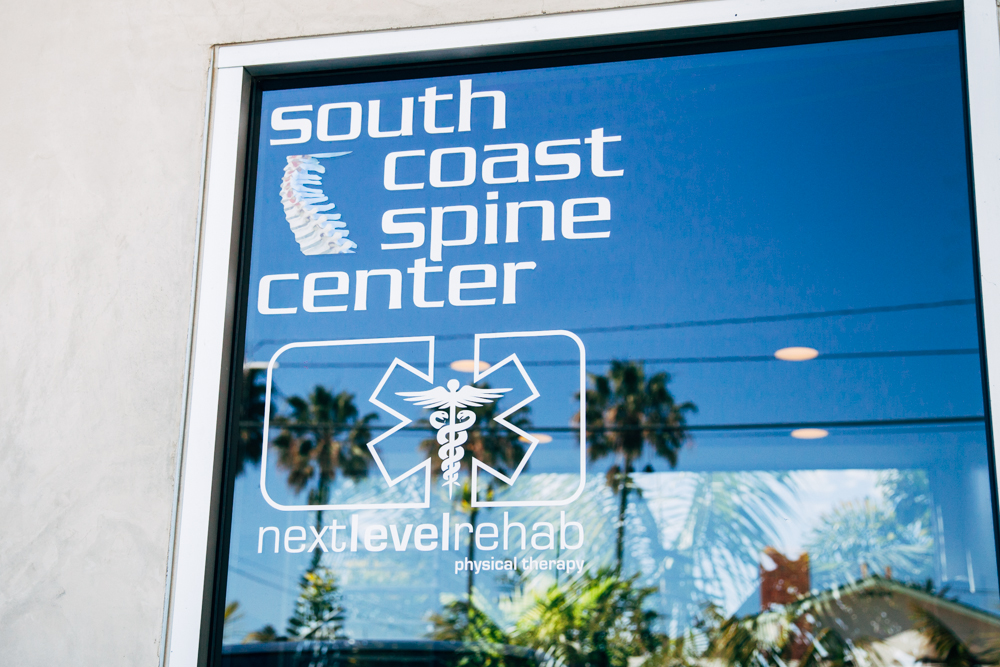 Follow Dr. Dave on Instagram here.