On the hunt for new listening material (in an effort to drown out office banter), I decided to consult with the experts and do some updating of my iTunes library. In this on-going exploration of endless options, I'll be highlighting friends from the music industry (and fans of music in general) to get an insight into what they're currently listening to in their cars, on their iPods and streaming on their computers at work.
Next up to up bat is a cat that needs no introduction to this site, Los Angeles-based musician and The Hundreds' fam, Alexander Spit.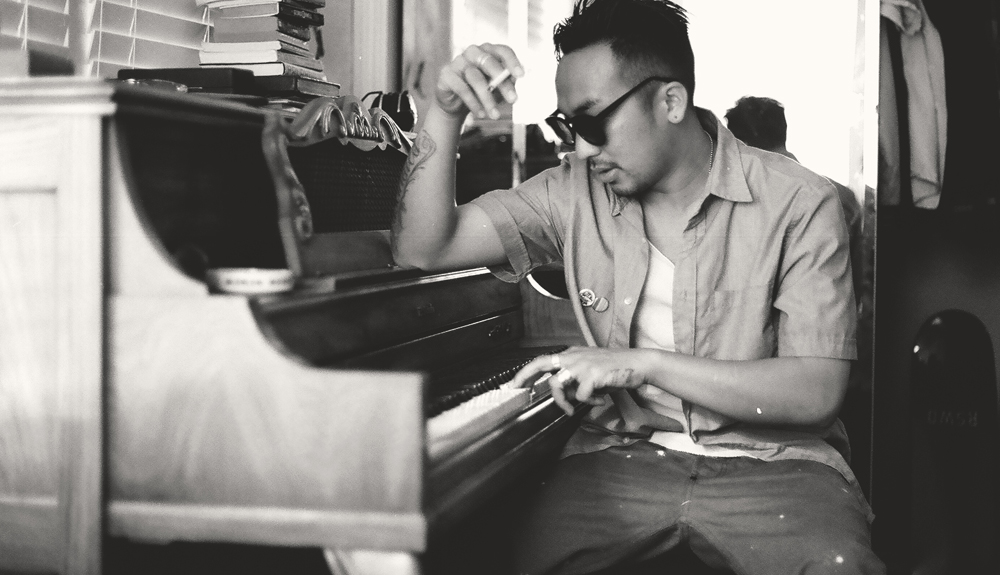 Ratking – Canal
This song and this album kills. I appreciate music that sounds like home cooked food. This sounds like throwing ingredients in a pot from across the room. I appreciate kids rapping as if what they're saying is the most important shit to be ever said.

Jamie XX – Sleep Sound
This song was introduced to me before I headed out to Palm Springs a few weeks ago. It matches perfectly with sunshine, daytime highs and driving 100 mph.

Outkast – Da Art Of Storytellin' Pt. 4 feat. Marsha Ambrosius
While hyping myself up to see Outkast at Coachella a few weeks back, I found myself revisiting most of their catalog. I remember this song coming out via a DJ Drama mixtape… I think. 3 Stacks' verse on this is so good. Simplicity at it's finest but still completely visual. Study that verse.

Vince Staples – Nate
Amidst an era of recycled drum patterns and cadences, this caught my attention within seconds. I also appreciate hooks that don't need bells, whistles, smoke machines, pyrotechnics, choirs and all the extras to be catchy and remembered.

Shabazz Palaces – Are You… Can You… We're You (Felt)
I first heard these dudes and was like… "Damn, this is like some new age Digable Planets shit". Then I found out the main MC in the group was in Digable Planets. Then I watched their videos. Then I became a fan. Then I heard this song. Life is different now.

Blu – The West
Blu will forever be one of my favorite artists in current days. There's a lot misunderstood elements to his artistry and I appreciate that authenticity. This is some newer Blu that is getting me stoked for newer Blu.

Gray – The Mysterious Ashley Bickerton
Vincent Gallo x Basquiat?!? Say word?????

Aesop Rock – We're Famous feat. El-P
Revisited this song after almost a decade. It still balls up my fist and still makes me wanna make noise and stir up the pot of Kool-Aid the world loves sipping from.

Check out previous installments of 8 TRACKS here.