Stance x NBA x Todd Francis – Stance has come a long way from just being socks for the streetwear crowd. They have since signed a big time deal with the NBA, but still find the time to be inventive and creative. Their latest project has them combining their lucrative contract with the NBA and independent artist Todd Francis. The cartoonist is known for his caricatures and uses his talent across a series of socks. NBA legends are drawn in Francis's unique style and include Dominique Wilkins, Dr. Julius Irving (not a real MD), Isiah Thomas, and many more.
Source: Stance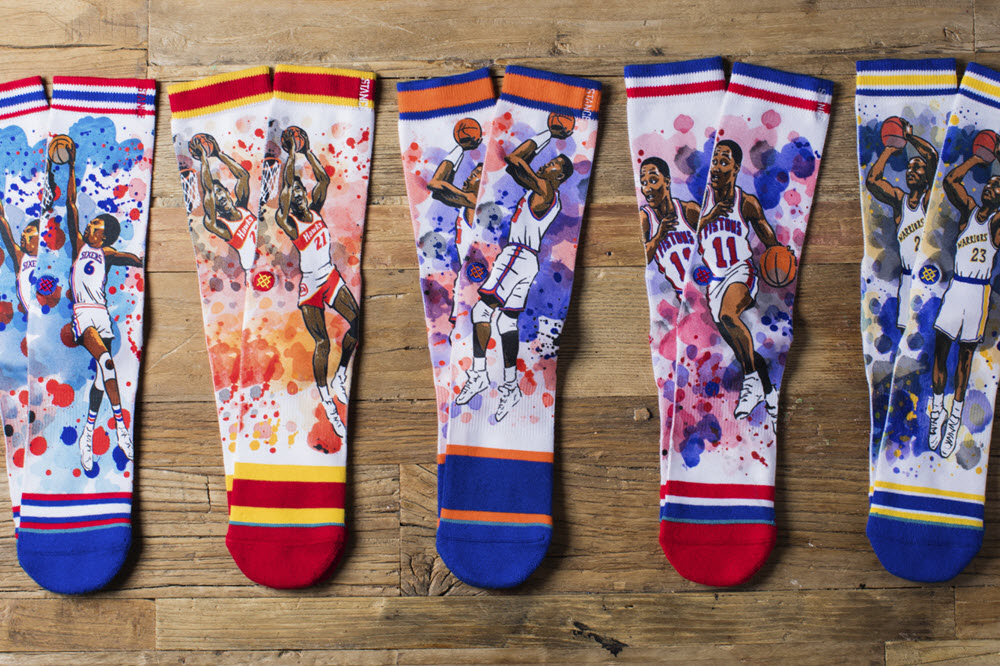 Jordan 12 Wool – I'm one of the few that never had love for the 12's. They were always the ugly cousin to the 11 and no where near the futuristic 13's, but I got to hand it to Jordan Brand for this one. Many of the more recent Retro jordans have been relegated to the sales rack, but this latest drop has a unique look that gives it a rich contrast sorely missed in the 12. Instead of leather, the uppers experiment with wool and the result is spectacular. The pebbled-grain leather around the toe is a rich contrast to the wool element and retains the 12's classic good looks, but offers a new perspective. October 10.
Source: BUTOLOGIA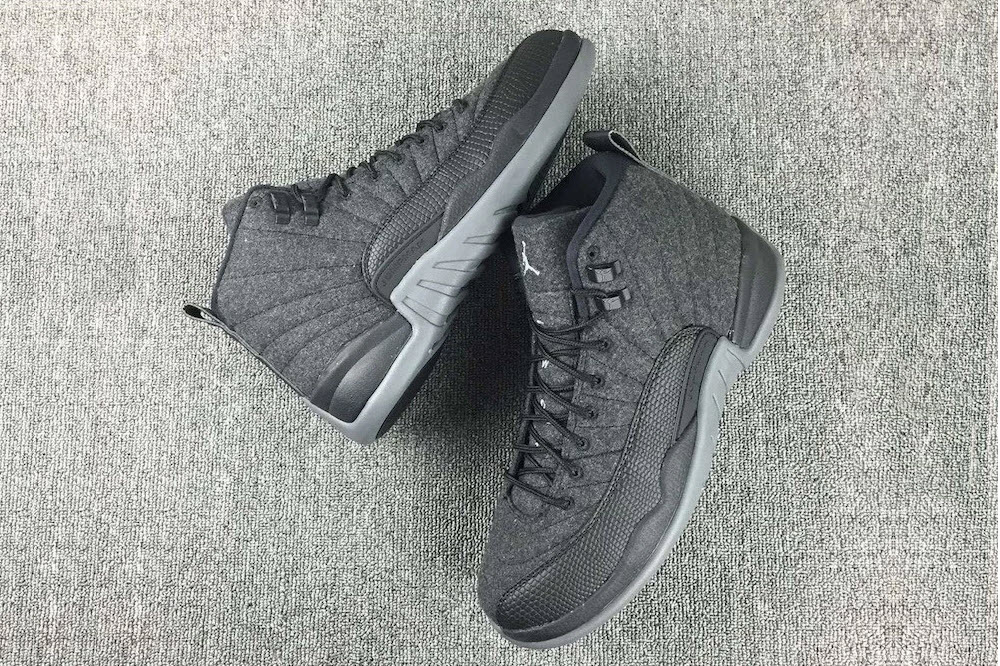 Monocle x Shoyeido – Monocle has a knack for getting me excited about something I never thought I needed. I don't have roommates, a stinky dog, and a occasional puff hardly warrants a incense burner, but I'm beginning to rethink. Monocle and Shoyeido came together to create a modern and minimal approach to the household item by using natural oak and solid brass. Shoyeido has been crafting incense burners for Japanese temples for ages now, and that experience shows. The design was concocted by both Monocle and Shoyeido to carry both a contemporary look while still maintaining vestiges of the old world. Sit back and go ahead and burn on.
Source: Monocle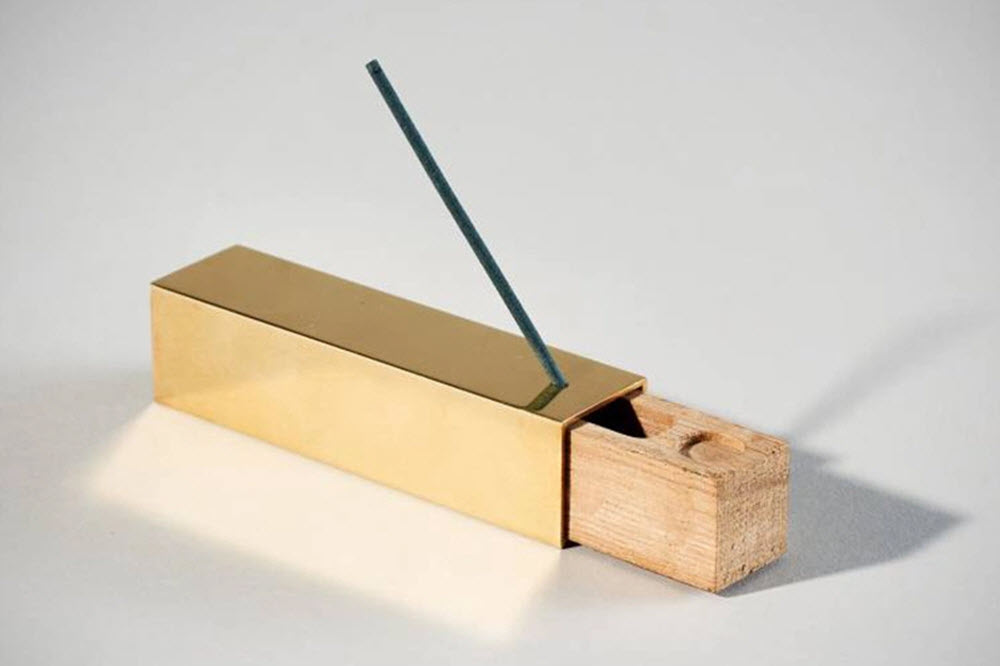 ROKIT x Lotus of Siam – I'll be honest and say that I don't know much about ROKIT. I know it's co-signed by UNION LA, but I don't always 'get' mixing basketball and skate culture (though our Editor-in-Chief Alina is a ROKIT fan). I do, however, know about Lotus of Siam from my trips to Vegas, so I know this collaboration has to be legit. The label and restaurant team up to craft a interesting collection of streetwear staples. The range of T-shirts and hoodies will feature subtle co-branding across the front and additional detailing of embroidery across the back. Besides the tees and hoodies, there will also be military inspired totes and a few outerwear pieces.
Source: ROKIT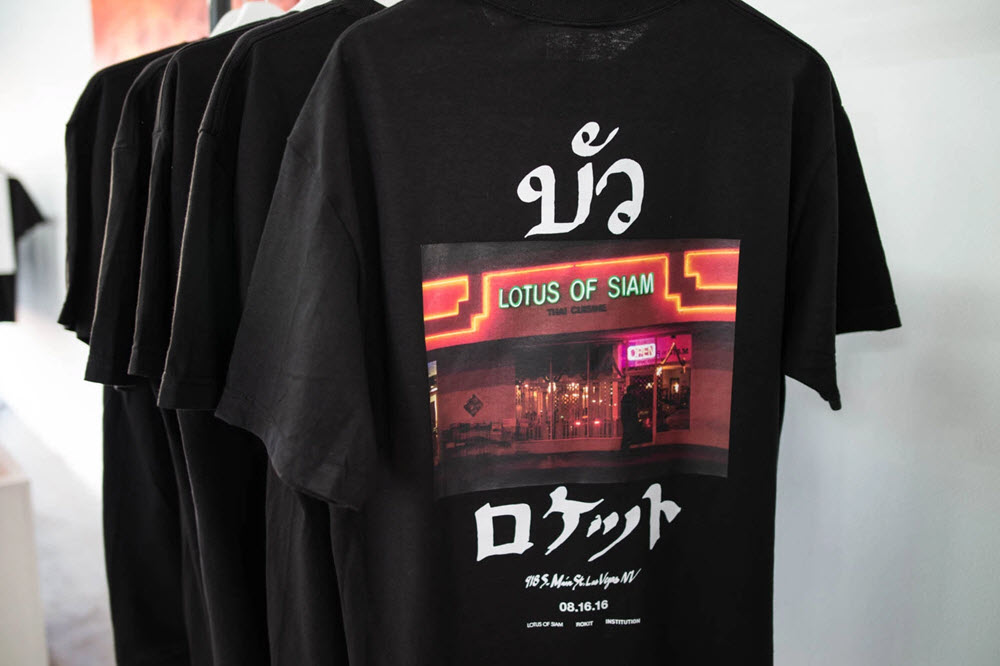 Nug Knuckle Knife – Using your finger as leverage is how the Nug Knuckle Knife shines as a deadly weapon. The G5 titanium body wraps around your finer and a S35VN steel blade extends out to wreak havoc on your foes. The rugged tool's 18mm blade is pocketable and the blade can easily be retracted. Whether its cutting up boxes or defending your lady's honor this is a neat little blade to keep in your collection.
Source: JHo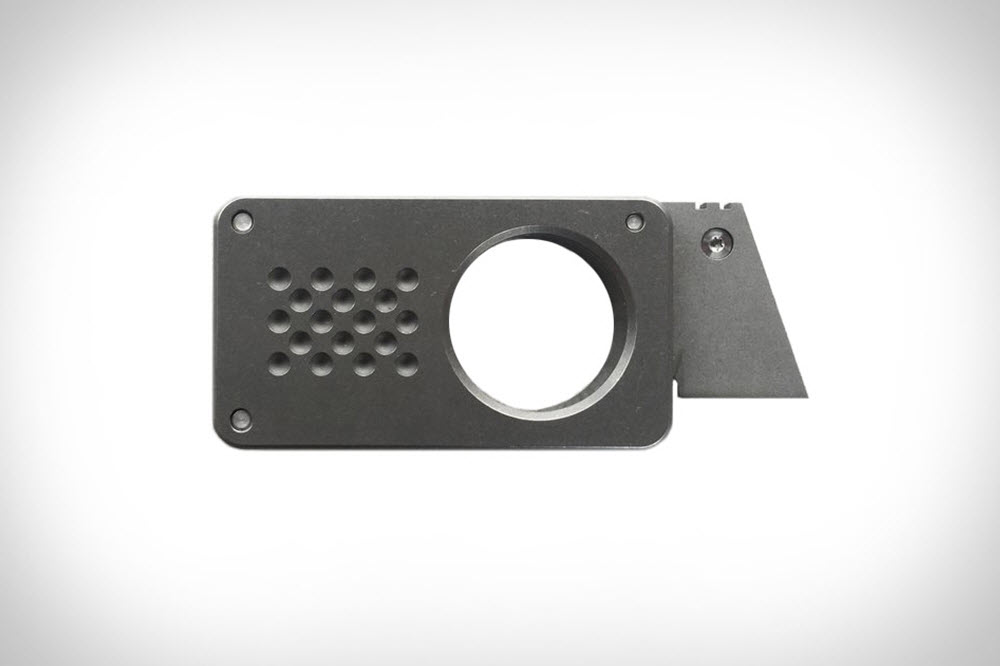 Huawei Honor 8 – Huawei proves you don't need to spend over $500 to get a flagship smartphone. Their new Honor 8 comes in at under $400 and offers a host of specs that you typically find on much more expensive phones. When you consider the fact that Android and their ecosystem are the ones that are doing the heavy lifting, then a cheaper phone with good specs makes a whole lot of sense. The Honor 8 starts off with a 3.2 GHz eight-core processor, 4GB of RAM, a dual-iris camera, and a massive 3000 mAH battery. It also has a finger print scanner and the body is made by layering 15 pieces of glass. The result is a beautifully smooth smartphone with an elegant look. Did I mention the price? At $400 its about the same price as a used iPhone 6S with a cracked screen.
Source: Honor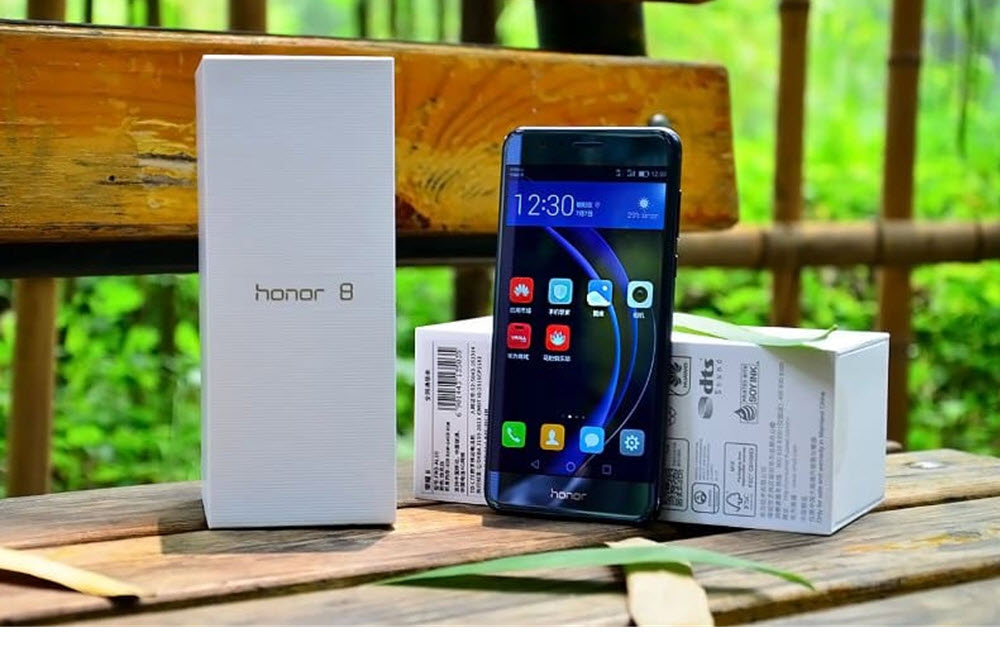 Nike Roshe Two – Considering Nike sold millions of the Roshe, it is worth mentioning that the guys over at Beaverton has announced a sequel to the affordable runner. The Roshe Two is a lazy attempt at recapturing the market and reveals the amount of respect Nike has for their consumers. The silhouette remains largely the same, but instead of the soft formless upper, the Roshe Two is constructed and firm. Nike also seems to be pushing their Flyknit technology across the series, and only time will tell if these moderate changes are enough to fool the public.
Source: Nike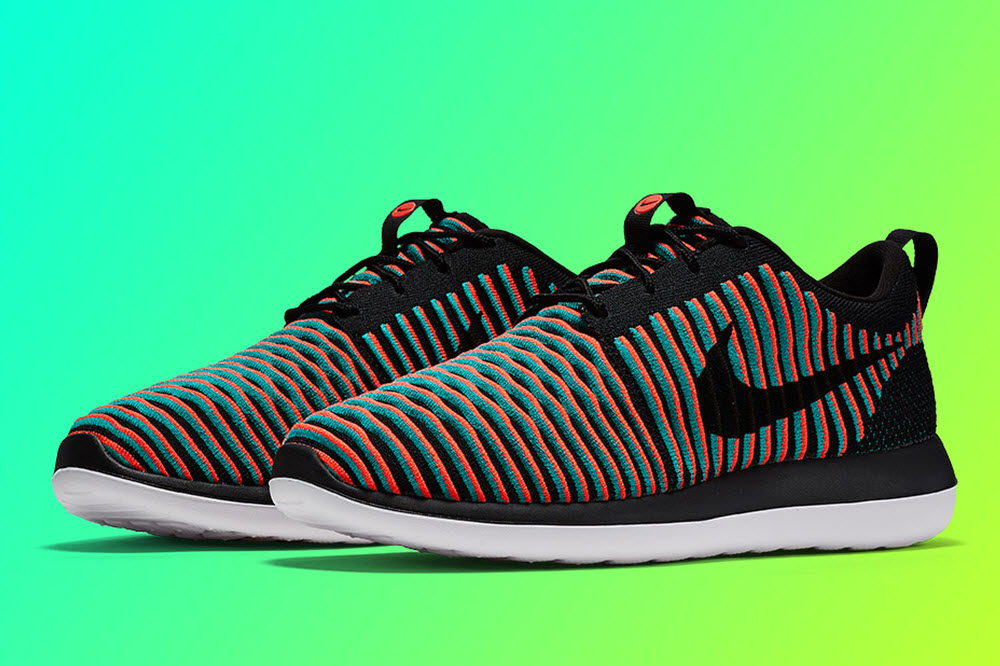 Travis Scott 90210 Merchandise – Not gonna lie, this is very dope. Definitely not some Justin Beiber and lazy Kanye jump-off for sure. Travis Scott shows off his latest batch of tour merchandise that is based off of his latest music video, 90210, and it's a careful blend of floral graphics and minimal typography. The graphic T-shirts are priced at $40 and the hoodie will go for $70.
Source: Travis Scottt