Samsung Smartphone Keyboard – White other outlets are huffing and puffing over the Galaxy Note 5 and the S6 Edge Plus, I'm more excited about the Keyboard Cover. Samsung is taking page from Blackberry's playbook and is offering a case that incorporates a functional keyboard. As the name suggests, the case is a two part system that has a rear panel to protect the back of your phone, and a partial front cover with a keyboard. This special Keyboard Cover is currently only available for Samsung's flagship phones, and retail is set at $80.
Source: Samsung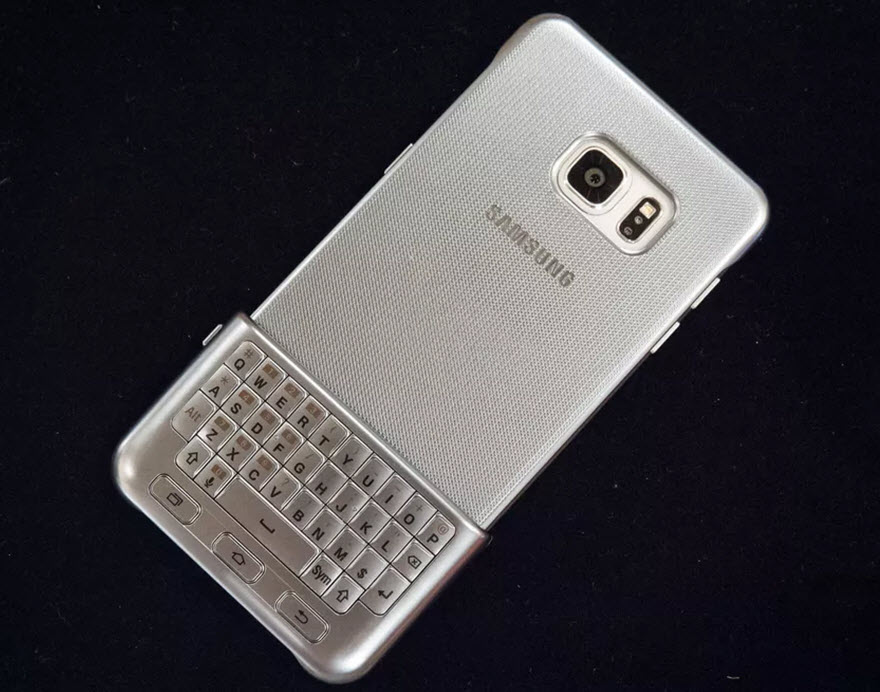 Nike Air Cruz – You gotta be pretty damn good football player to get a signature sneaker from Nike. Wide receiver Victor Cruz's impressive plays for the New York Giants had him as a premier player throughout the last couple of seasons, and he is being rewarded with the Nike Air Cruz. Offered in a couple of colorways, the mid-cut cross trainer takes cues from some modern and classic silhouettes. There's definitely a Yeezy 2 influence visible toward the back of the sneaker, but the overall silhouette is none other than the great Nike Air Trainer 1. While there will definitely be more colorways, the look of this Giants home edition looks like the Cruz is off to a nice start.
Source: US11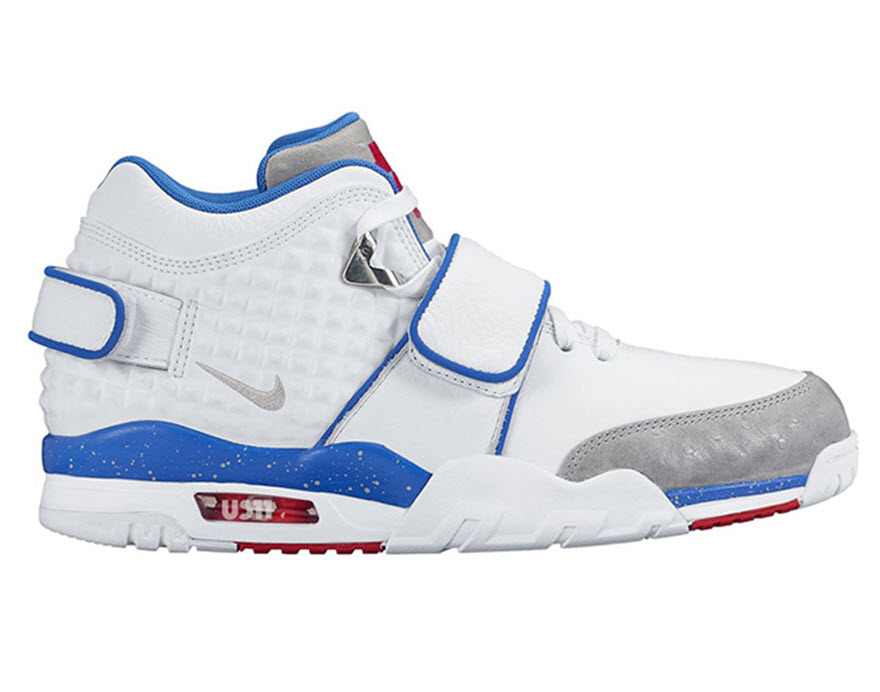 Stone Island Shadow Project Harrington – One of the casual jackets that have stood the test of time is the Harrington windbreaker. Originally made by Baracuta, the silhouette has seen iterations from J.Crew and Ralph Lauren, and now Stone Island. The exclusive Shadow Project takes that iconic shape, skips the canvas, and does it all in premium calfskin leather. The result is a beautiful jacket that has a stealthy allure, while looking bad ass. Equally, bad ass is the price tag, so save your pennies because the Shadow Project Harrington from Stone Island is the down payment on a Prius C.
Source: Haven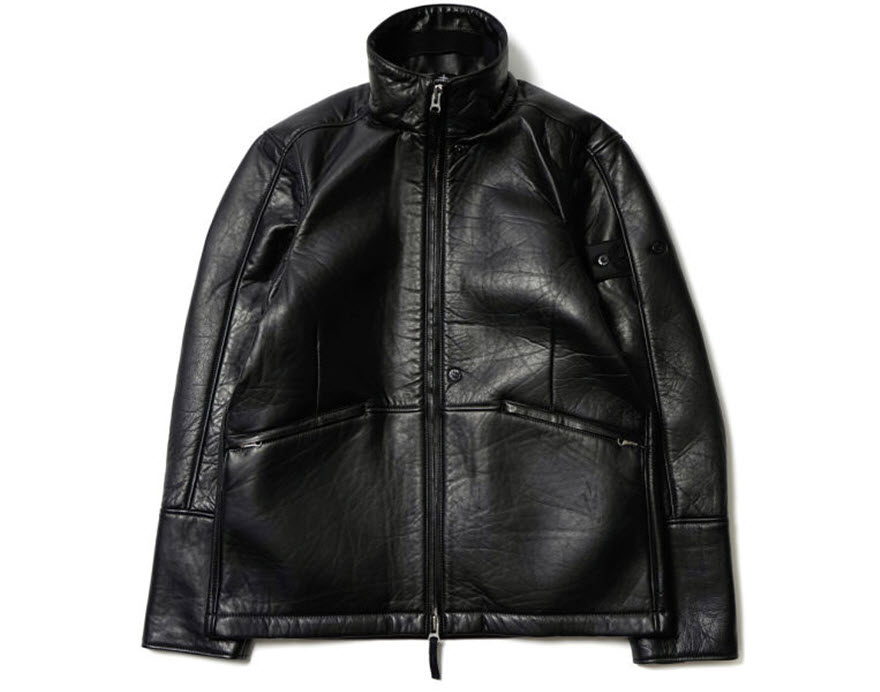 Ari Macropolous x HUF – The same Air Macropolous that has worked with Supreme and a signature collection with Incase takes his photographic talents over to HUF. Instead of the usual graphic T-shirts, the project has Ari's work printed across a collection of socks. Four styles in total showcase Ari's craft along with his longtime friendship with Keith Hufnagel. The images are sublimated across a series of crew length socks, and is available at HUF stockists now.
Source: HUF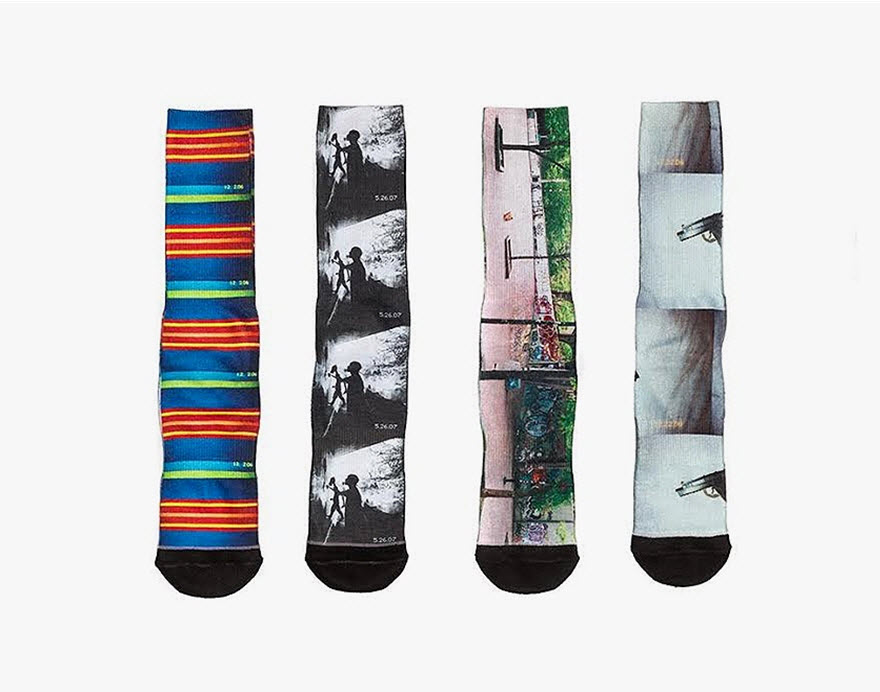 Nike Air Max 95 "Neon" Backpack – Nike backpacks usually suck. I'll drop 30 bucks for a JanSport from Target before picking up a Nike bag, but god damn this Air Max 95 joint is ill. Taking the essential elements of the first "Neon" Air Max 95, this daypack features the quick-lace system, mesh sides, and even a hint of the gradient quarter panels. It may look like just another bag to most, but to the careful eye of the sneakerhead, the Air Max 95 cannot be unseen. Kudos to Nike for bringing back Nike nostalgia in an clever way. Look for the bag to be sold at select Nike stockists for $122.
Source: Littlewoods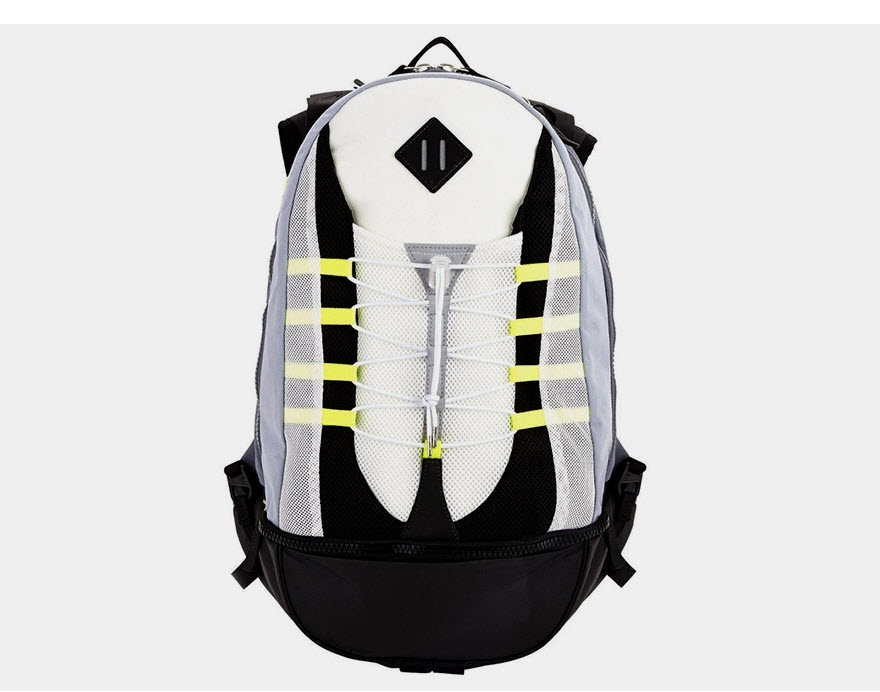 Harry's x Thom Browne – Harry's is looking to bring back a simpler razor, and the latest to be sold on this philosophy is Thom Browne. The American menswear designer partners up with the Harry's team to create two special editions razors. Using the trademark red, white, and blue stripes, the razors arrive in either 24k gold of sterling silver electroplated across the razor. The razors arrive with an accompanying leather case wrapped in grosgrain ribbon and is set to release today, August 14.
Source: Barneys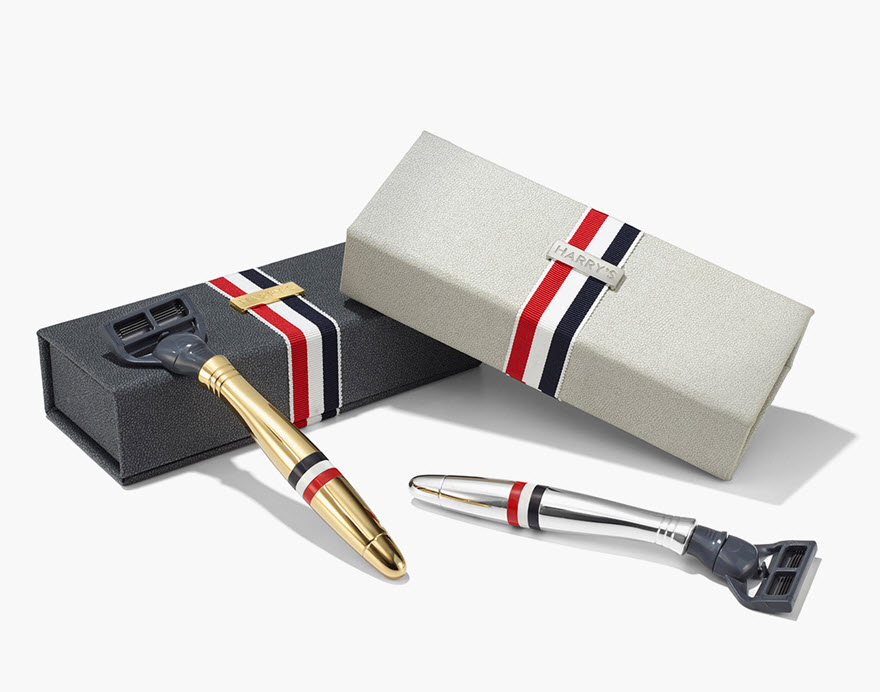 Y-3 Kyujo Low Spring 2016 – Yohji Yamamoto already has an archive of hits, and they add another with the Kyujo Low. The sneaker is performance oriented with its use of breathable textile, mesh, and rubber detailing, but it also conveys a touch of high fashion with the unconventional zig-zag sole. To further enhance the sneaker's futuristic look are the drawcord laces, and the bright blue interior collar. Keep any eye out for the Kyujow Low when it releases next spring.
Source: Grind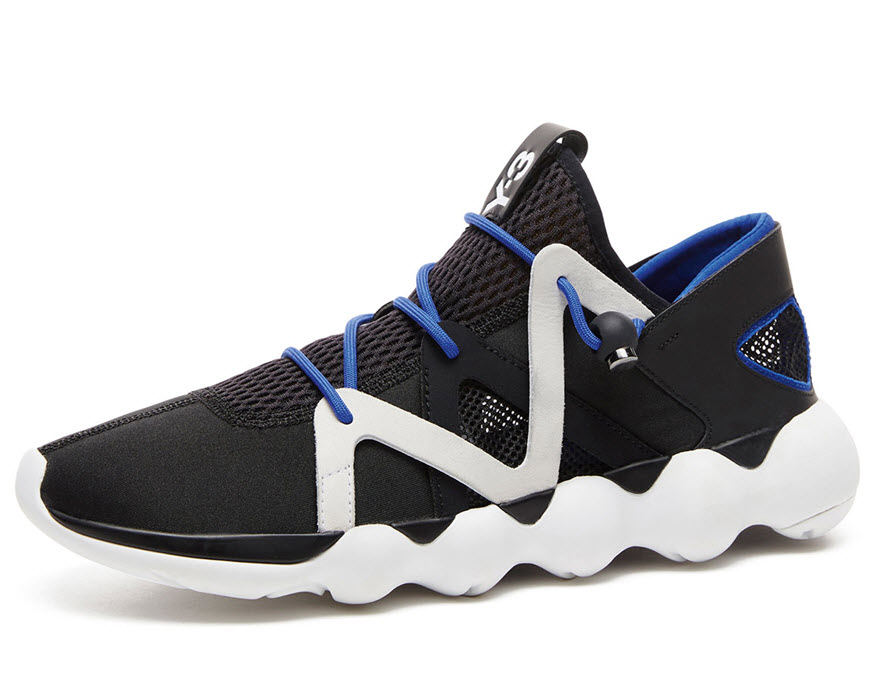 Hefe Wheaties Beer – Better drink your Wheaties! The same wheat used by General Mills to make your favorite childhood cereal is now being brewed by Fulton Beer. This Minneapolis company made a real-deal partnership with General Mills, and isn't some cheap bootleg knock-off. The Wheaties brand carries a nice cache, and I'm pretty stoked to give this Twin City beer a try.
Source: General Mills