Converse Thunderbold Modern – A little over 30 years ago, a young college freshman named Michael Jordan made a game-changing winning jump shot with only 17 seconds remaining on the clock. It was his induction into the game that would soon recognize him as the greatest of all time. That day, MJ was wearing Converse.
Canvas uppers and a classic silhouette today are still the cornerstones of the heritage Brand, but with the backing of Nike, this sneaker company is turning another page. Converse is offering more than just casual sneakers, now taking their rich sports history to focus on all athletics. The new Thunderbolt Modern is a high performance runner that is ready to compete alongside other flagship sneakers.  The Feed recently caught up with Converse Creative Director Bryan Cioffi to learn a few things about the Converse Thunderbolt Modern and the direction this 100+ year old American company is headed.
The Feed: Technical upgrades seem to be a recent recurring theme when Converse is associated with classic design. Why the recent shift?
Bryan Cioffi: We're fortunate at Converse to be part of the NIKE family which affords us the opportunity to access some of the world's leading innovation. This is really something only the Converse brand can bring to our consumers (our heritage mixed with incredible innovation). We are constantly working with to innovate. Our true goal is to provide products that surprise and delight our consumers, while meeting and exceeding the needs of their on the go lifestyle.
What about the sneaker allows it to maintain true to die hard Converse fans or is this a new segment being targeted?
BC: Converse has an authentic and formidable sport heritage and all of the brand's most iconic products have been ingrained in sport culture since leaving the courts. The Converse Thunderbolt Modern draws upon this heritage, taking direct inspiration from the brand's running history. We're targeting the same segment as before, just paying more homage to our roots.
What is the ideal customer are in mind for the shoes?
BC: The Converse Thunderbolt Modern collection is built for anyone searching for newness but deeply appreciative of authenticity, someone with a youthful and creative spirit and an active lifestyle. We've talked to so many always-on creatives and heard time and again, that they want more from Converse, something familiar but new, that will keep pace with an active life. With this sneaker and more from the Converse Modern collections, we're looking to give them just that.
Colorways seem to be muted and different from the bright orange and green high tops coveted by long-time fans. Will there ever be oddball colors?
BC: We're continuously looking for ways to update and upgrade our classic silhouettes—whether it be with new colors and patterns or innovative materials. Stay tuned to find out what's next.
Source: Converse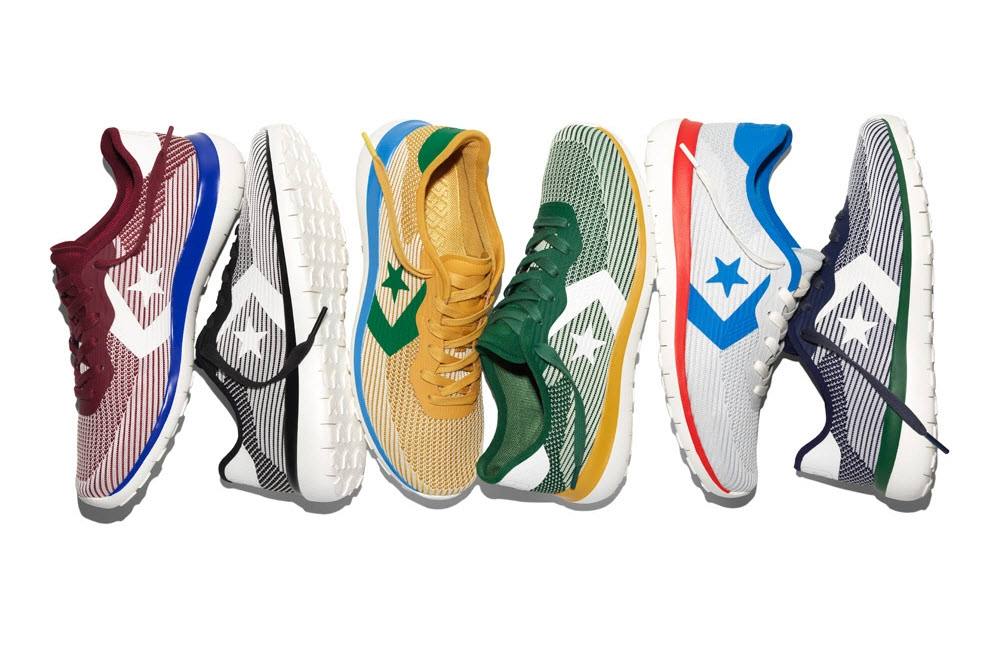 STÜSSY KIDS x Peanuts – There's been a lot of questionable streetwear for kids these days, but STÜSSY KIDS continues to knock it out of the park. The SoCal-brand follows up last year's collection with another Peanuts collection and keeps the vibe very chill. A little bit of Stussy script and the lovable beagle by Charles Schultz is all you need to keep both kids and parents happy. Look for graphic T-shirts to make up the majority of the collection with a new accessories such as the nylon tote, mugs, and key-chains to round out the rest.
Source: ZOZO CHAPTER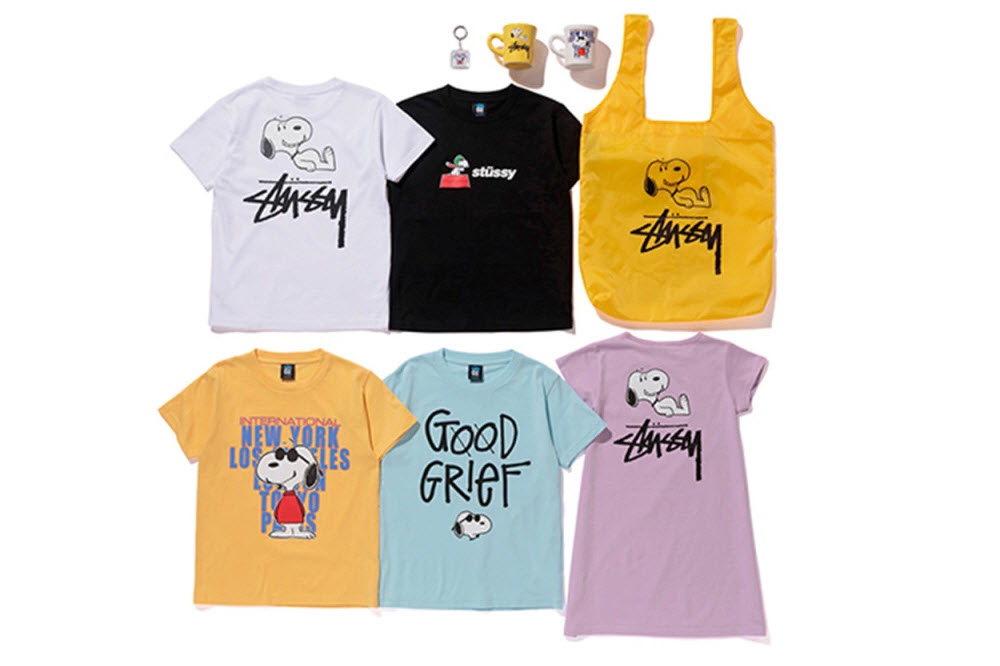 Urban Outfitters x Justin Beiber – This was never my thing, but I gotta hand it to Justin Bieber for getting into the doors of Barney's and now finding a home in Urban Outfitters. The appeal of tour merchandise was first explored from the lens of high fashion, and with Urban Outfitters it has grown to include a casual perspective. The collection features five pieces, including a hoodie, short-sleeve tee, long-sleeve tee, baseball cap and coach's jacket. Ranging in price from $35 to $99 the collection has a highly anticipated drop this Friday, August 5. (Fun fact: Purpose's tour merch was designed by Jerry Lorenzo, who tapped death metal designer/artist Mark Riddick for the lettering. The Hundreds X Mark Riddick is available here.)
Source: Urban Outfitters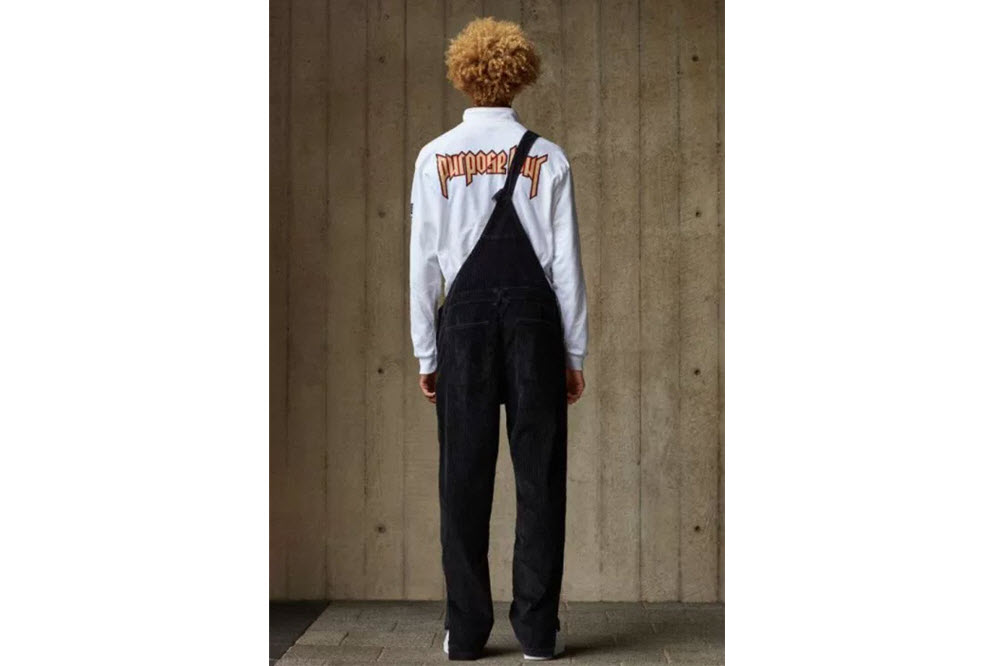 DISTINCT LIFE x Reebok Bolton Runner – Reebok is coming strong off of the back of DISTINCT LIFE as the two brands follow up their first two collaborations with a new Merlot-inspired colorway. The Bolton runner arrives with a upper that is a mix of suede, leather, and nubuck to give it a premium appeal. The tight use of burgundy laces ties it all together to give this exclusive a luxurious look.
Source: Sneaker Politics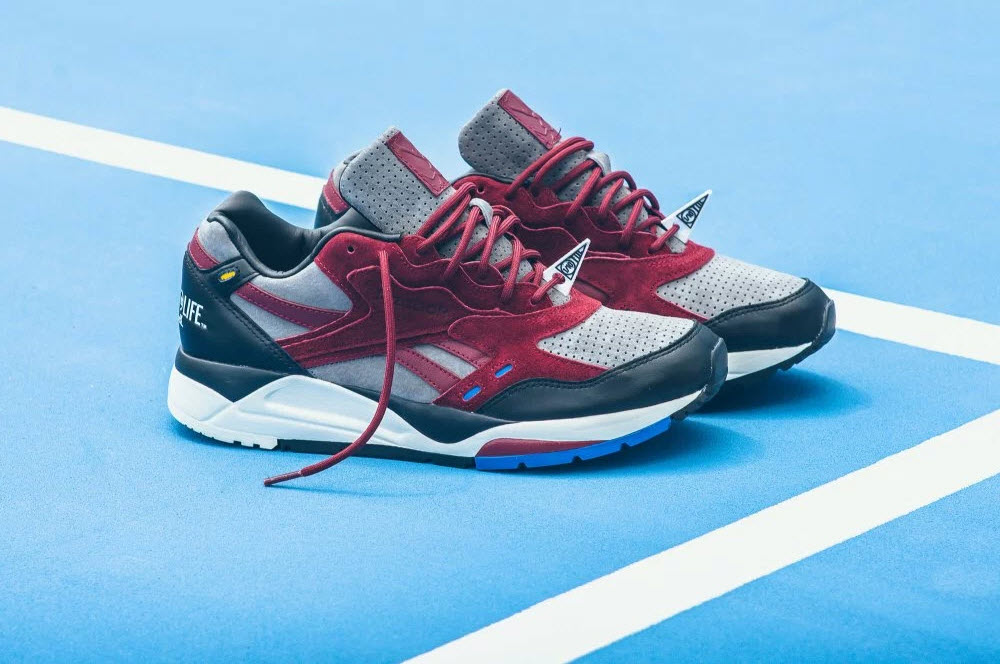 Rōnin Summer 2016 – Straight off of the HYPEBEAST Forums is fan-favorite Rōnin with a new collection for summer 2016. The small collection approach has always boded will for the New York-based streetwear label has continuously sold out season after season. For this new drop, Rōnin borrows a bit from Supreme's previous collection and goes in on the color-blocking that the New York boutique appropriated from nineties Nautica. Along with the lightweight jacket, there are also graphic T-shirts, french terry shorts, and accessories such as skateboard decks by Chapman Skateboards and Rōnin-branded dice.
Source: Rōnin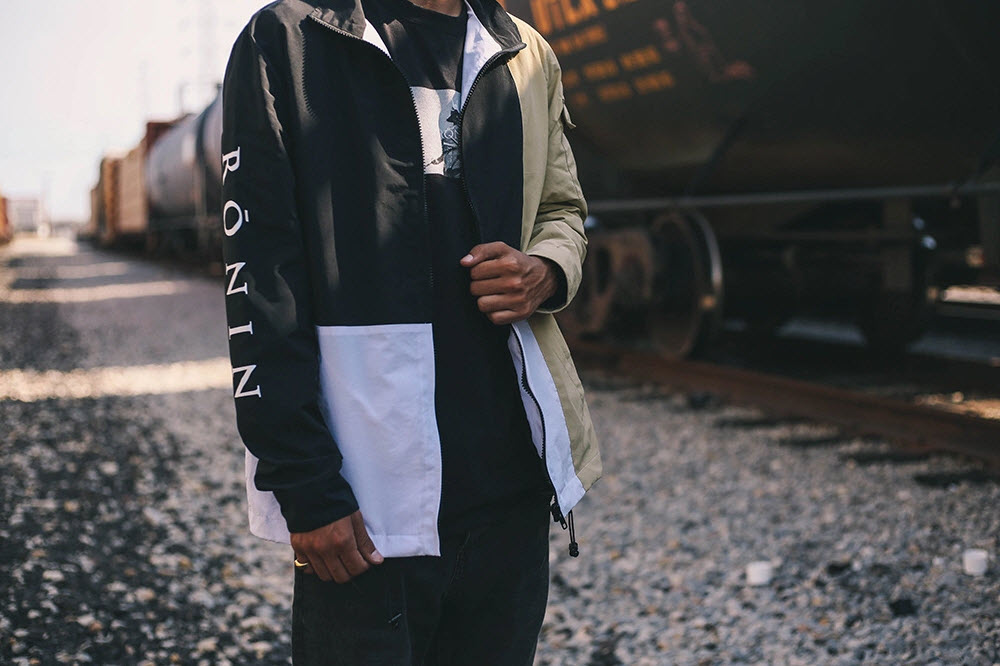 Acne Studios Emoji Collection – The inspiration for high fashion has gone from whimsical to comical, which has Scandinavia's Acne Studios creating a capsule collection inspired by emoji. Be ready to pay three hundred dollars for sweaters with 16-bit bananas, donuts, and microphones. The tongue-in-cheek commentary from Acne Studios will also fall into T-shirts and canvas caps. Look for the collection to drop today at Acne's Tokyo store in Aoyama, and it's Osaka outpost in Midosuji, as well as online.
Source: Acne Studios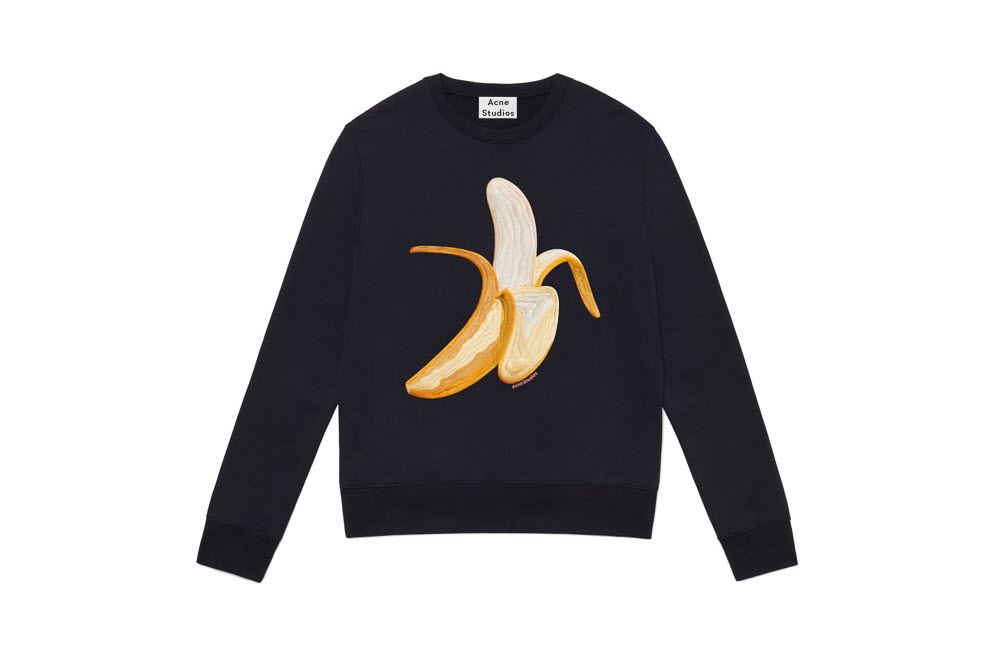 wings+horns Fall/Winter 2016 – wings+horn is nothing if not consistent. They Canadian-brand comes correct season after season and this latest collection for fall takes on the military with a healthy helping of minimalism. Using a dark and foreboding tone, the collection uses modern materials, contemporary silhouettes, on classic military references. The first delivery for wings+horns is available now in stores and online. military-inspired styles goes to the dark side this fall with a collection inspired by darkness.
Source: wing+horns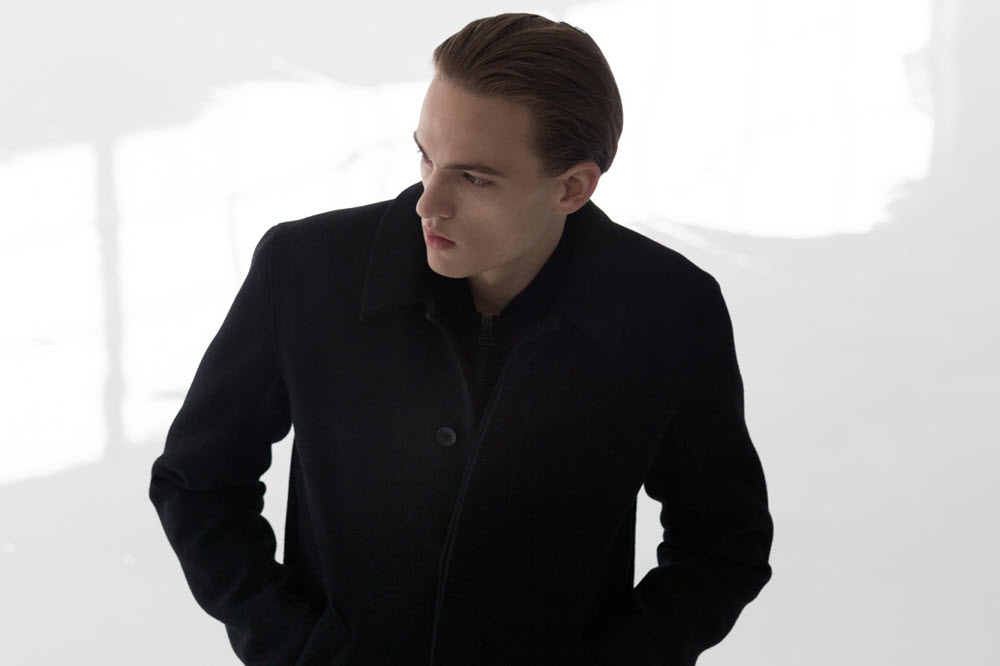 Benchmade Grizzly Creek Knife – I love me a nice blade and Benchmade is known to make a solid knife. The Grizzly Creek drops the polymer handle in favor of beautiful wood. In addition to a gorgeous drop point blade with AXIS lock, the Grizzly Creek also arrives with a utility hook that can serve as a bottle opener. As with all Benchmade knives the Grizzly Creek is made in the USA and backed by a lifetime warranty.
Source: Benchmade