Casio G-Shock G'Mix – With the bevy of smartwatches due out this year, Casio's G-Shock was in a precarious position. Should they join the gang and jump on the smartwatch bandwagon, or do their own thing? G-Shock opted to do their own thing and this fall will see an all new G-Shock G'Mix GMA-400. This powerful wristwatch is upgraded with a brand new interface by adding a high contrast digital display for visibility and improved Bluetooth wireless connectivity. They also crammed a twisting knob onto the dial so that the watch can scroll through music found on your smartphone. And last, and certainly not least the G'Mix has partnered up with SoundHound to feature artists and titles playing on your smartphone to appear directly across the watch's dial.
Source: G-Shock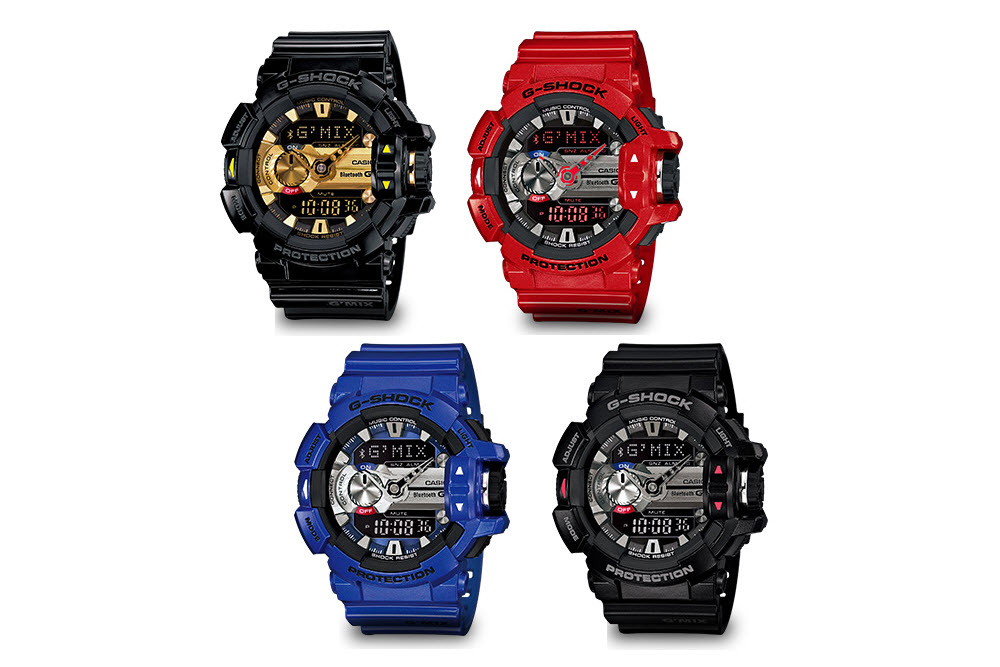 Filson Heavy Tin Bag – When it comes to heavy-duty bags, there aren't many names that come to mind. Filson is certainly on that short list, and they are about to expand on their collection with a new textile. The Heavy Tin bag skips the traditional duck canvas in to combine a burly 25oz heavy tin with their 15oz oil finish tin cloth. The oil finish makes this bag water resistant while the heavy tin means that it's ready to take a beating. Look for the collection to come in many sizes with various totes, messengers, and duffels.
Source: Filson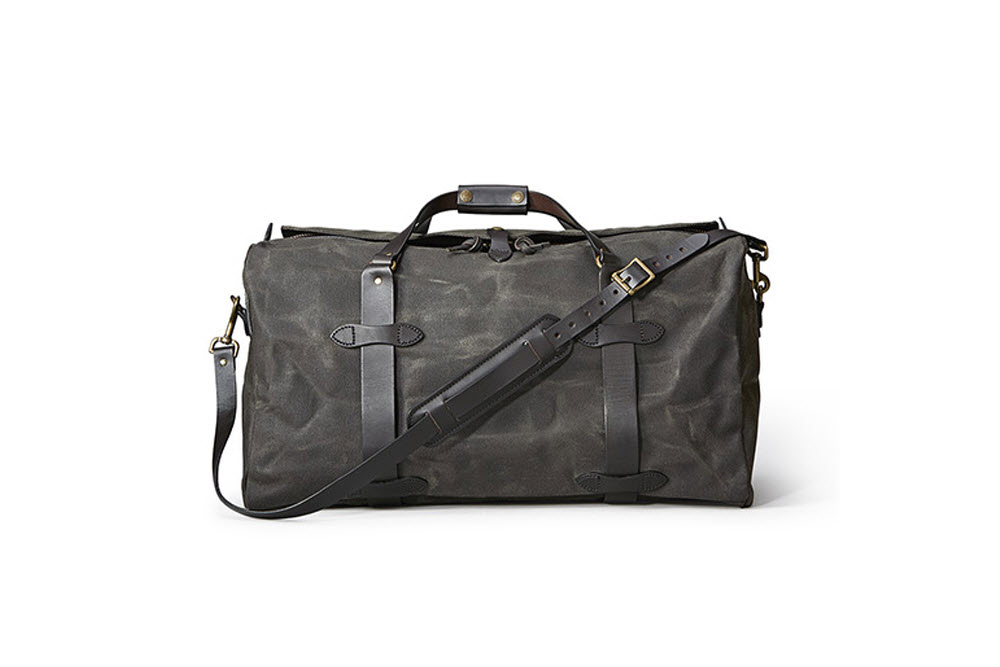 Kitsbow's A/M Ventilated Jersey – You know what the worse part of riding is? It's going into 7-Eleven wearing a ridiculous jersey plastered with sponsors no one has ever heard of. That's why I like what Kitsbow is doing. They take all of the leading technical goodies and removes the logos. The result is a riding jersey that uses a combination of polyamide, polyester, and elastane that gives you a ton of freedom and UPF 50 sun protection build right in. It also comes with special weave on the face fabric for abrasion resistance, polyester backing that wicks moisture, and raglan sleeves that greatly improve mobility in the arms. The only downside is the $170 price tag.
Source: Kitsbow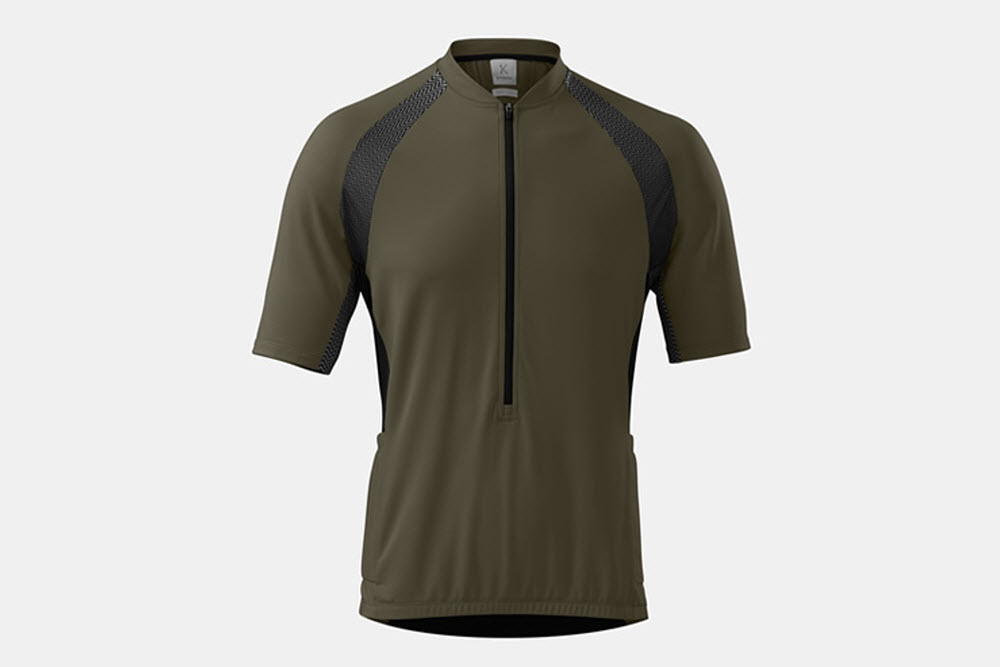 DQM x Vans Squared Ones -DQM and Vans' storied history has produced a lot of great shoes, but what is due out this month is right up my alley. The Squared Ones are all about utility and these basic sneakers skip the bullshit, and cut to the chase. The shape and silhouette stick to the classics and comprises of Vans' Sk8-Hi, Old Skool, and Authentic. The shoes are meant to be worn everyday and the collection is defined by durability. The uppers use heavy-duty ripstop, the laces are unbreakable tracer cord, and the insoles are lightweight and washable. The shoes define clean, and those who appreciate an anywhere anytime kind of sneaker should take a look.
Source: DQM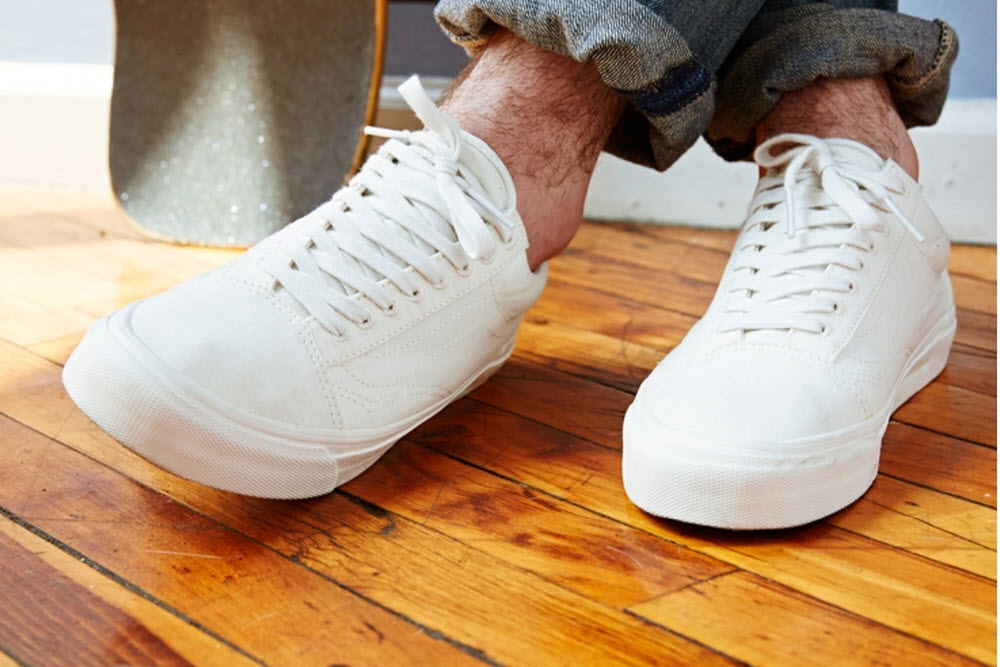 Taylor Stitch Chambray Jack – I like shirts that can take a beating and still hold their shape. You'd be hard pressed to find another textile as forgiving as chambray, and this is where Taylor Stitch goes for their latest shirt. The Chambray Jack is an investment because you can expect the shirt to age with you gracefully. The shirt starts in a medium blue wash, but just like a solid pair of artisan denim, the color changes slightly with each use and wash.
Source: Taylor Stitch