Harbor Metal – Anything that goes up 40,000 feet in the air is meant to last a lifetime on the ground. These storage cards from Harbor Metal aren't just stylish, they're also made to the exact custom specifications of the airlines. With their aviation-grade housing these bar carts can take a beating, and then some. Harbor Metal also incorporates a whole lot of customization with their cards. Since each cart is handmade to order, you can add wood or exotic leather finishing, and can even decide on the time of material used for the interior shelving.
Source: Harbor Metal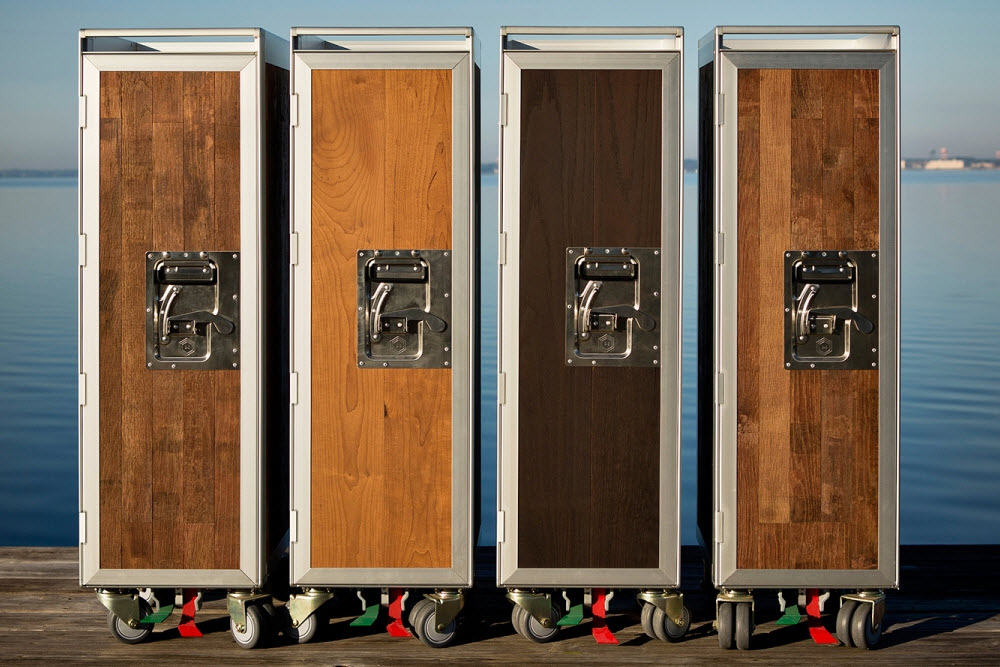 75 Years of Marvel – Hard to believe that a stalwart like Marvel was once at the brink of bankruptcy, but like any brand, Marvel had its ups and downs. 75 Years of Marvel: From the Golden Age to the Silver Screen chronicles the colorful history of the comic book world. From the very first issue printed in 1939 to the blockbusters that reign over the theaters, the book does not skip a beat. Included within this huge coffee table book are reprints of original art, along with conversations with some of Marvels notable architects. Stan "the Man" Lee, Jack "King" Kirby, along with a roster of greats like Steve Ditko, John Romita, John Buscema, Marie Severin, and countless others share their opinions on all things Marvel.
Source: Taschen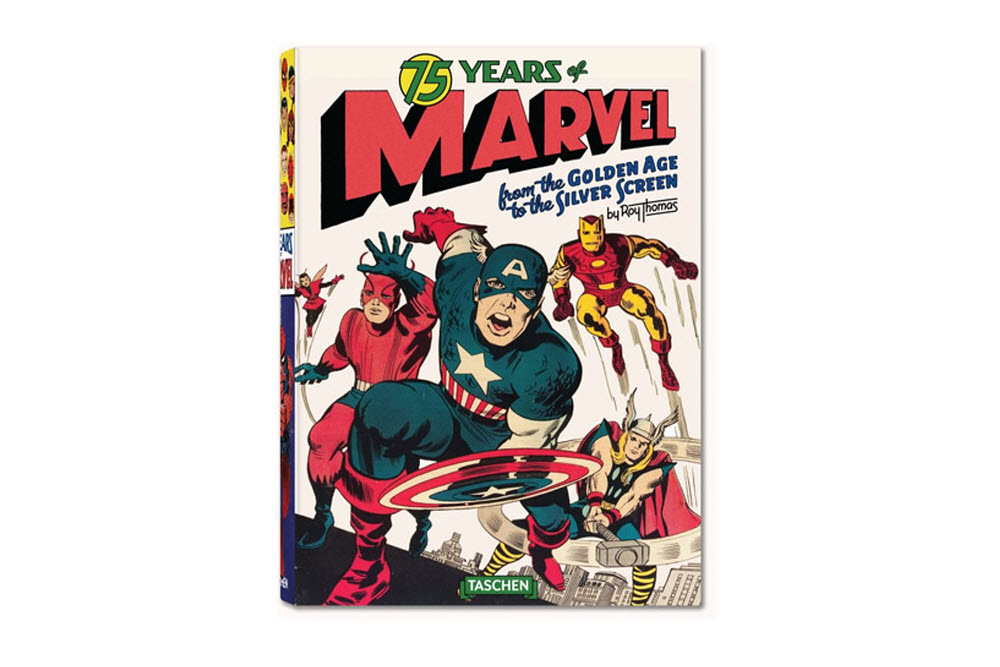 Barbour x White Mountaineering – Old school meets new as England's age old Barbour teams up with Japan's up-and-coming White Mountaineering. On one hand we have a classic English brand that uses waxed and oiled canvas as their standard textile, and the other is a brand that takes its liberties with the latest technical fabrics. The teaser pic for this collaboration offers a glimpse of what may happen when you take classic waxed canvas and brass buttons, and give it a modern fit, technical laser zippers, and loads of pockets. White Mountaineering is also known to go ham on prints, so expect some crazy custom fabrics matched with classic Barbour styling.
Source: Hypebeast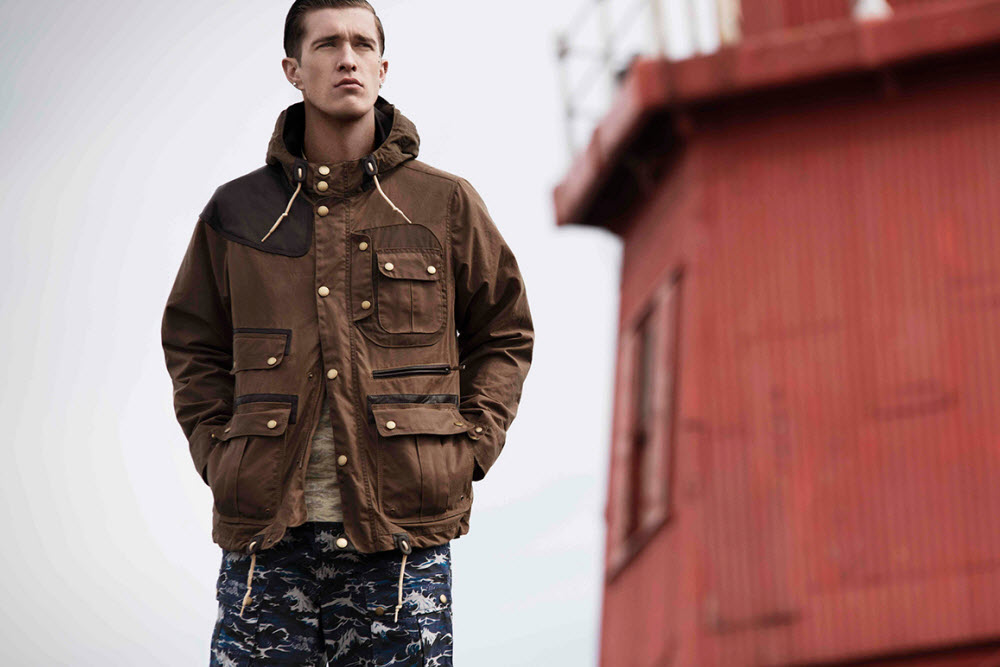 Acton RocketSkates – Why walk, when you can skate? RocketSkates does one better by adding motors to the skates so you won't even have to move. RocketSkates from Acton are motorized skates that can cruise up to 12 mph. These crazy contraptions have little computers in them that correspond with each other; ensuring similar speeds and behavior. Push your feet forward to accelerate, and tilt the heel back to apply the brakes. RocketSkates are pretty easy to use, and it also comes with an app that can track and store your usage.
Source: Acton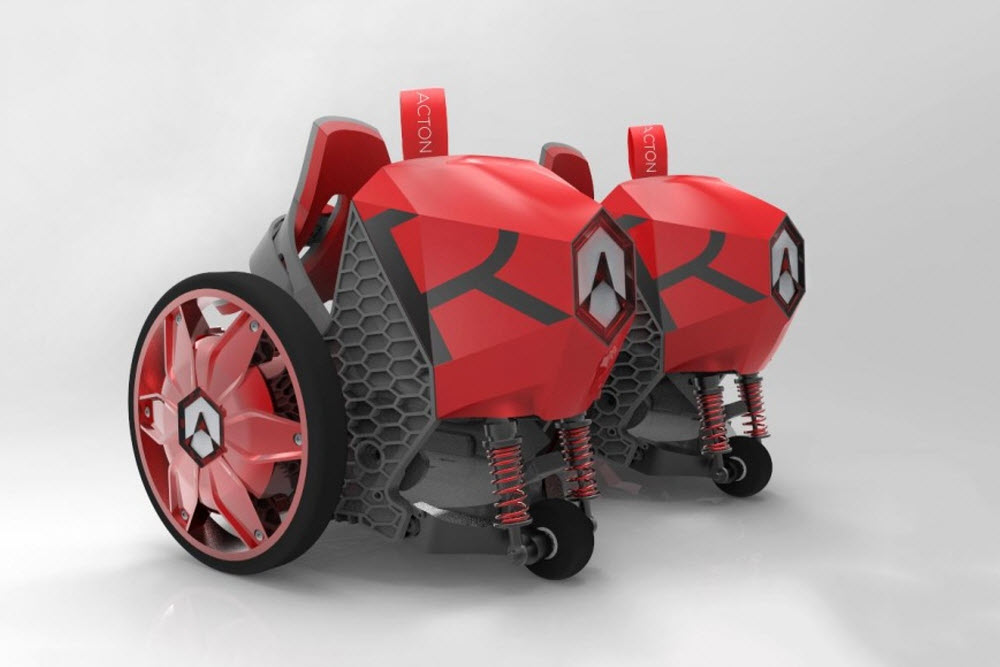 adidas adiZero Feather PrimeKnit – If I was an exec over at Nike, I would be worried. Even with setting the Kanye to adidas thing aside, there is still the simple fact that adidas is coming out with straight fire. From their ill collaborations with the fashion elite to the affordable Loop runner, adidas is doing it. The latest to drop from the German powerhouse is the adiZero Feather PrimeKnit. This runner comes equipped with the latest adidas has to offer. The uppers are a one piece knit construction with reinforced knitting at impact and high stress areas. adidas is coming out with some straight winners this season, and the adiZero PrimeKnit is another one that is added to the roster.
Source: adidas