Hot Toys Back to the Future – Sideshow Collectibles can have its Marvel busts, and Medicom can stick with their Star War Real Action Heroes (RAH). All I really want after San Diego's Comic Con are these Back to the Future (BTTF) collectibles from Hot Toys. These toymakers from Hong Kong are meticulous when it comes to their toys, and they did it right with their 1/6 scale of Marty McFly, Doc Brown's DeLorean, and the boatload of accessories. There's Marty with the video camera ready for the video shoot at Twin Pines Mall, and who could forget that life vest, or those headphones!
Source: SlashFilm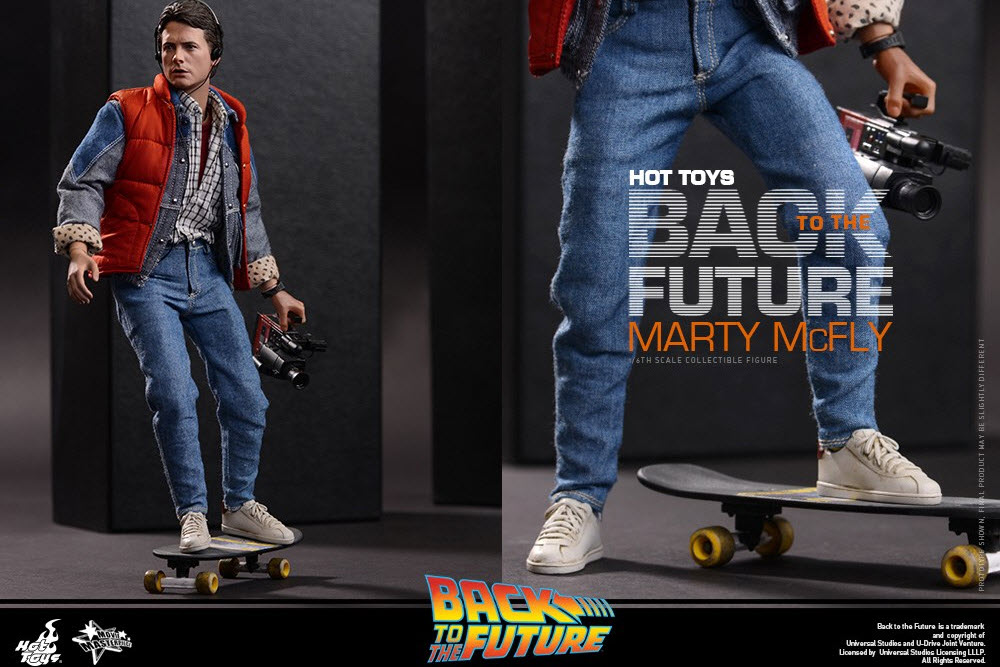 Steven Alan Daypack – If it's low-profile utility that you are looking for, then it'll be something like this from Steven Alan that will best fit the bill. This daypack from the American menswear designer keeps it simple with just the essentials. There is a large pocket in the main compartment to hold a 15′ laptop, a quilted and cushioned back panel for a comfortable fit, and an extra waterproof pouch for separating the nasties from the clean. The bag is made from canvas and sailing cloth, and has the sort of durability that'll last you a lifetime.
Source: Steven Alan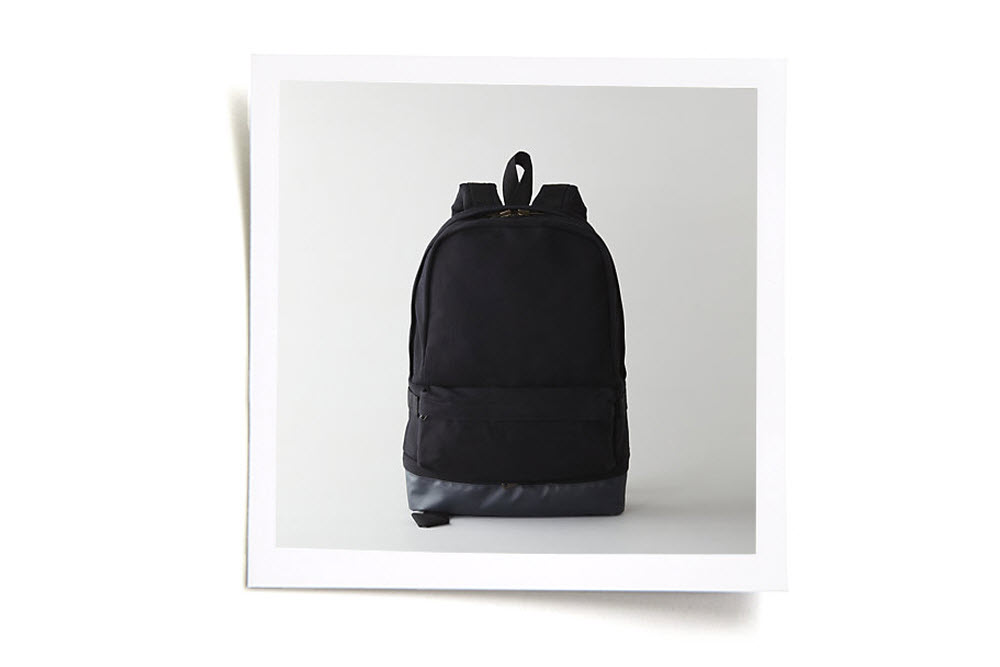 OAMC Work Boots – Maybe it's because I come from a working class family, but I just can't seem to understand expensive work boots. OAMC has built itself a nice reputation for creating some premium boots, and aesthetically this new release is simply beautiful. The use of a full grain Italian vachetta pebbled leather is matched exquisitely with a unique translucent outsole. OAMC really has set theses boots to be above and beyond the rest. But, the price tag is just south of $900 and my brain really can't wrap around how something that cost so much include the words "work" and "boot" together.
Source: Haven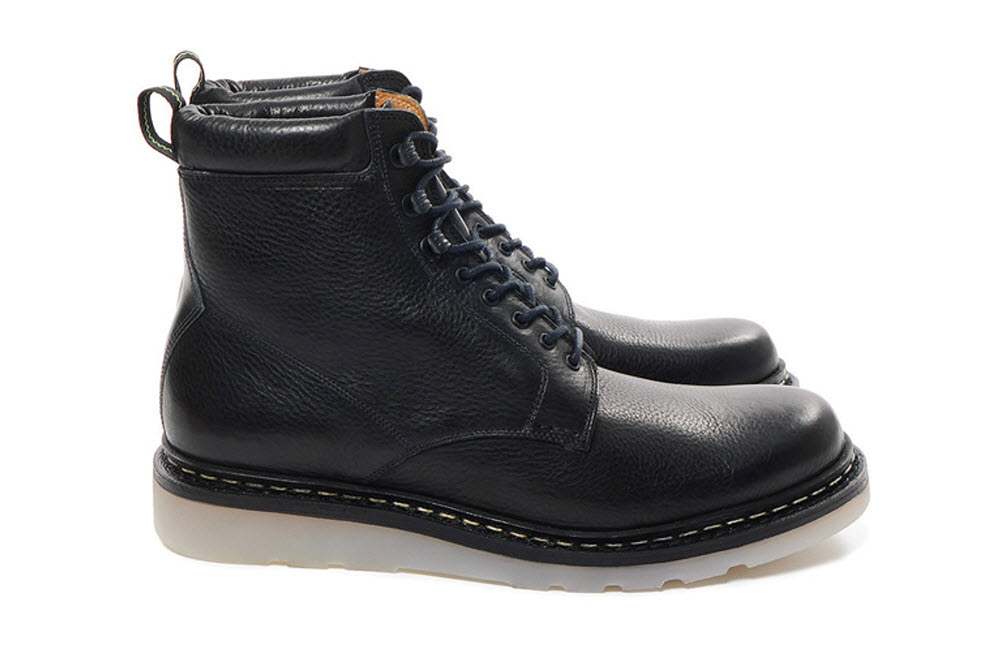 Knog Qodos – Finding another light source for your GoPro isn't hard, but finding one that can take the sort of abuse your GoPro can is near impossible. Thankfully, Knog in the United Kingdom got the memo and they went hard at work to create the perfect companion. The Qodos is an add on light that can be adapted to the GoPro's factory mount. It has the ability to shine 400 lumens of light through its three powerful Cree-LED lights. Finding that extra light just got a whole lot easier.
Source: Bike Mailorder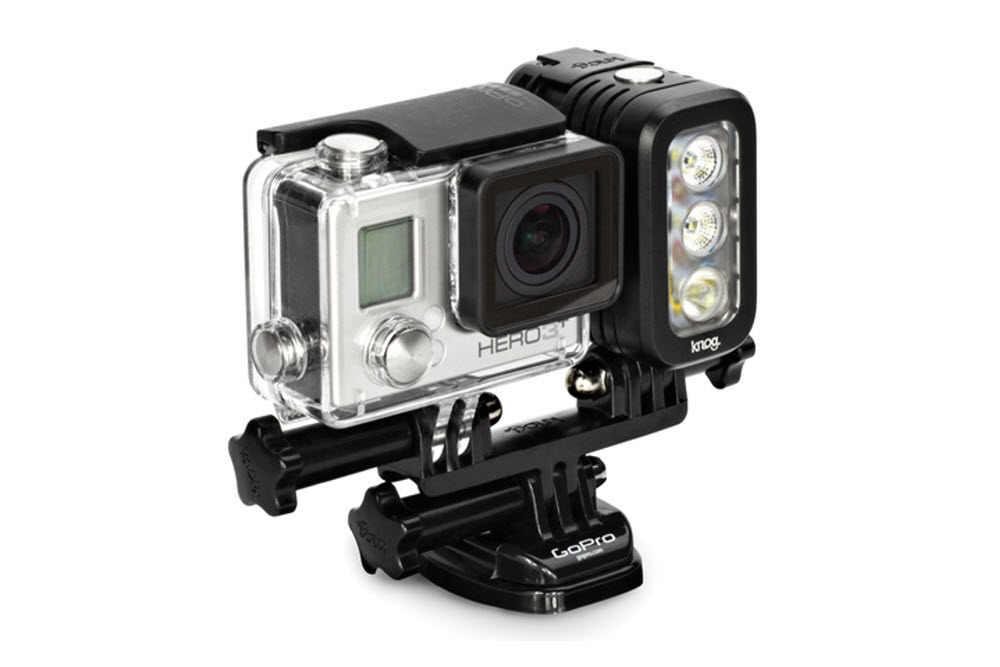 Been Trill for PacSun – After some laughably unoriginal T-shirts from Been Trill for PacSun, the return project is an unbelievable winner. Let's just forget that these items are going to be available in every mall across the US, and focus on the aesthetics. The collection is comprised of a dazzle football top, mesh baseball jersey, and a long-sleeve hockey top; American sportswear with just enough logos and stays nearly true to the original. Plus, they went with Golden Barbie for the lookbook. Regardless of the internet's reaction, this project was done right.
Source: PacSun