A few weeks back, I wrote about one of the best hip-hop albums of all-time being universally ignored by press celebrating the 20th anniversary of the genre's most regarded year, 1994. That album was 6 Feet Deep by The Gravediggaz and it truly withstands the test of time, as it's possibly even better today than when it was first released. And it got me thinking – what other albums from the '90s have been painfully underrated and deserve another listen? Especially considering the changes in the state of rap music we've seen in the past two decades? Considering I analyze rap in the same way that Peter Gammons looks at baseball or that one bro on Ghost Adventures investigates spirits, this shit is fun for me. Now some of these you may know, others you may not, but in any case, I don't think these albums have gotten the recognition they deserve over time, so I'm writing about them. Adjust your iPod or Spotify lists or whatever robot shit you do in order to listen to music, because I'm here to give credit where credit is due, in no particular order.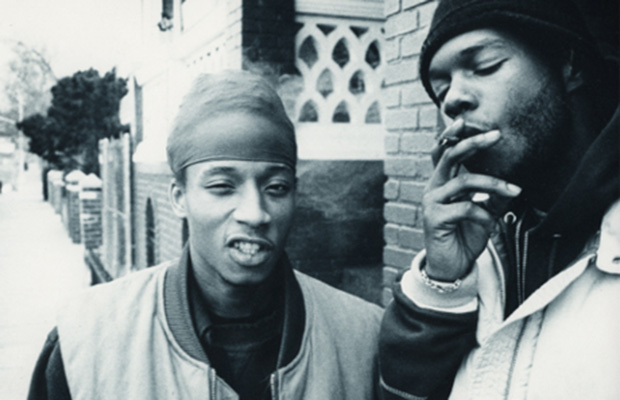 Street Fighter: The Soundtrack (1994)
The film may be a total fucking disaster of biblical proportions, but one thing the successful video game franchise did get right was attaching a hip-hop soundtrack. Back in the '90s, producing a shitty movie with a dynamic rap album for attention was an art form (i.e. Above the Rim, Trespass, New Jersey Drive, Who's the Man, etc.), and this one, where all the songs loosely revolve around Street Fighter themes and subject matter, might just be the most overlooked. "Come Widdit," a West Coast skills explosion featuring AHMAD, Rass Kass and Saafir, stands as one of the better trio cuts of the decade. Also, Rass Kass says he's "busting suckas melons like Gallagher" in it, so it has that going for it. Ice Cube's "Street Fighter" is a metaphor gem from his Natural Born Killaz phase, and "Pandemonium" from The Pharcyde rides a circus beat fit for a never-ending clown car. Other standouts include "One on One" by Nas, and "It's a Street Fight" by easily forgotten B.U.M.S. (which stood for Brothers Under Mad Stress, the most depressing rap group name ever). Sure, the movie was a major letdown, like playing the video game against someone who won't stop electrically shocking you with Blanka, but sit back and enjoy their valiant effort to cover up their cinematic mistakes with a collection of dope songs.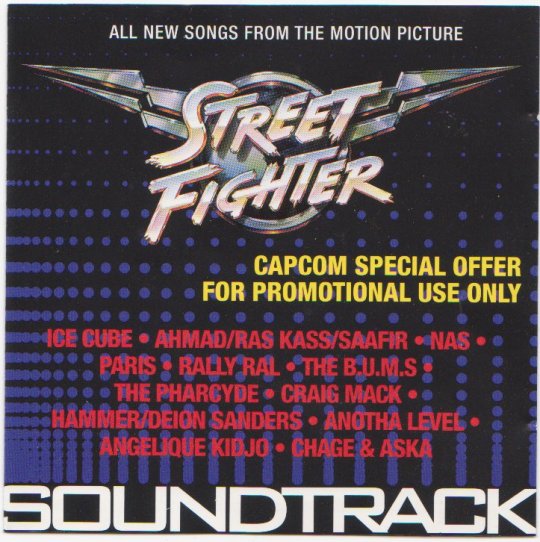 Boogiemonsters – Riders of the Storm: The Underwater Album (1994) 
Easily dismissed as a Native Tongues rip-off, this debut album from Vex, Mondo, Myntric, and Yodared may be the best secret Christian rap music ever. Light biblical references and religious undertones show up in tracks when you least expect it, and you'll hardly notice them. Their spaced out beats, with a young Scott Storch getting one of his first credits, and aggressive East Coast flow are hardly talked about today – especially since two members quit rap immediately after this first release, because hip-hop couldn't co-exist with their Seventh-day Adventist lifestyle. Highlights include "Honeydips in Gotham," the upbeat "Bronx Bombas," and the first single "Recognized Thresholds of Negative Stress." If you like The Pharcyde or A Tribe Called Quest, you'll enjoy this obscure backpack classic.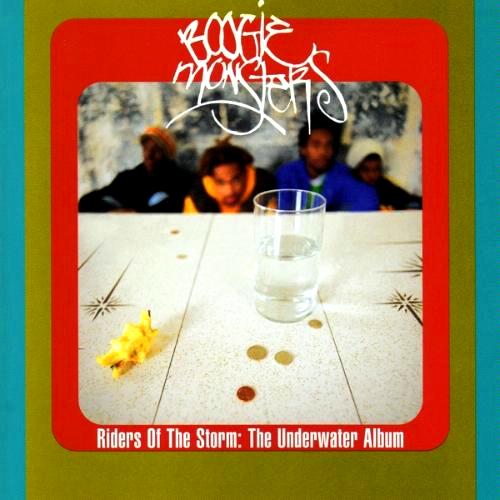 Prince Paul – Prince Among Thieves (1999)
Producer Prince Paul's second album is a crowning achievement in the genre of rap music. Hands down the art form's best concept album, Paul, whose past genius includes work with De La Soul, Gravediggaz, MC Paul Barman, and Handsome Boy Modeling School, molded a detailed story that rivals any movie released in the decade. They made the trailer below for the album, and honestly, it's better than any Spiderman movie. Prince Among Thieves weaves in and out of skits, dialogue and songs to tell the story of Tariq, an aspiring rapper played by Breezly Brewin, hoping to break into the industry. No spoilers, but it doesn't have a happy ending. Chubb Rock, Everlast, Big Daddy Kane, Kool Keith, Sadat X, and Xzibit make memorable cameos, while even Chris Rock, who optioned the record to make into a never realized full-length film, shows up to play a character. This is a rare instance, for any musical style, where the entire 77 minutes of material captures your full attention and has you wishing there was a sequel. When I hear someone hasn't heard Prince Among Thieves, I react the same way you do when you hear I haven't seen The Wire. So, let's just admit mutual disgust and get to it.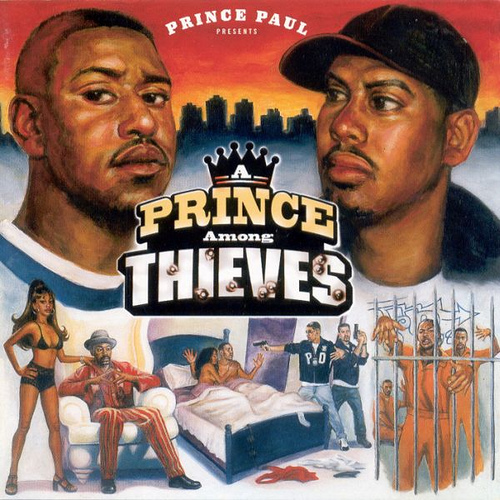 Ugly Duckling – Fresh Mode (1999)
When the '90s focused on Warren G and Nate Dogg during the Long Beach conversation, they missed out on an underground start-up that produced throwback rap before that was even a term. Ugly Duckling consisted of rappers Andy Cat and Dizzy Dustin, along with DJ Young Einstein, and were heavily influenced by '80s pioneers like Beastie Boys and Jungle Brothers. In the same way Jurassic 5 adapted a retro style to the late '90s, so did Ugly Duckling, just with less success. I got to see them perform live a few times and was always impressed, especially since most retro back-and-forth acts feel corny in that "My name is Fred Flintstone and I'm here to say" way. If you miss the sound of the '80s, done by rappers in the '90s, and remembered in 2014 for a website thinkpiece, then Ugly Duckling is for you.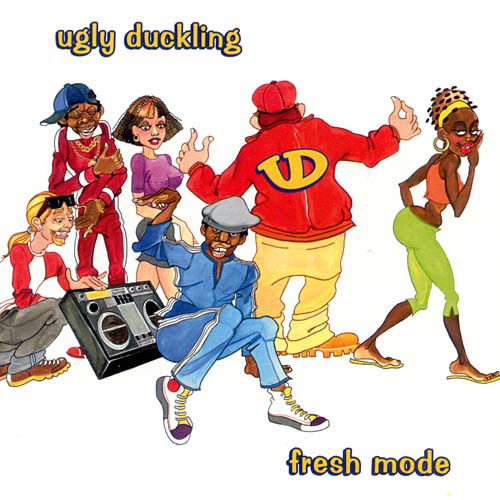 Smif-n-Wessun – Dah Shinin' (1995) 
East Coast collective Boot Camp Clik found success with their first release, Black Moon's Enta Da Stage in 1993, so they followed it up with Smif-n-Wessun's debut, Dah Shinin'. Rappers Tek and Steele would later find legal troubles from the gun company their name referenced and become Cocoa Brovaz, but no matter what moniker they selected, nothing was touching this debut. All production was handled by members of the beat collective Da Beatminerz, another group so painfully underrated, they should have their own article. A quintessential addition to the hardcore East Coast '90s movement (think Timberlands and North Face jackets), Dah Shinin' is jam packed with strong songs like "Bucktown," "Wrektime," and "Sound Bwoy Bureill." When all was said and done, the album sold over 300,000 copies, which was a major success for an underground release, but it unfortunately isn't discussed amongst the elite releases of its time. We can change that together. Let's make that change. If you have time or whatever.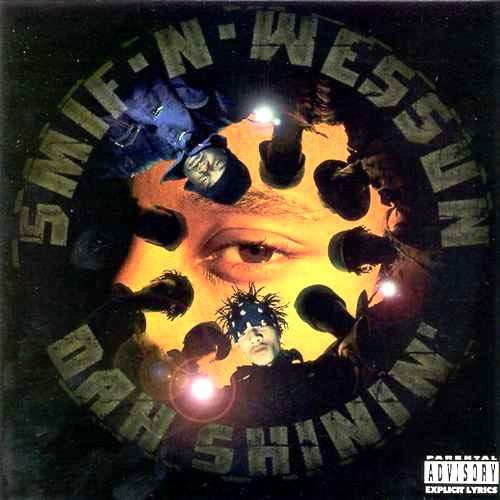 Pharoahe Monch – Internal Affairs (1999)
I know I'm not alone in crying that New York MC Pharoahe Monch deserves more credit, as it seems to be Eminem's favorite thing to say in interviews to seem humble, but I really mean it. A major highlight of the Rawkus Records catalogue in my opinion, Internal Affairs was his first solo album after disbanding his former group Organized Konfusion. His complex and intricate delivery is still unrivaled, and best on this release. You obviously know the illegally sampled and self-produced Godzilla loop on "Simon Says," cause you yell, "Get the fuck up!" with Monch every time it's played anywhere. Songs like "Queens," "The Next Shit" with Busta Rhymes, and "Right Here" are all additional standouts, but the entire record works as quite an impressive body of work for the era. In addition to Pharoahe's contributions behind the boards, production also appears from Diamond D, The Alchemist, Lee Stone, and DJ Scratch. Unfortunately, Monch has never really been able to recapture the excitement from Internal Affairs, between the Godzilla lawsuit and assorted industry bullshit weighing him down, who can blame him? But time has been kind to this release, so make sure to pick it up and bump it like Rawkus is still ruling the scene.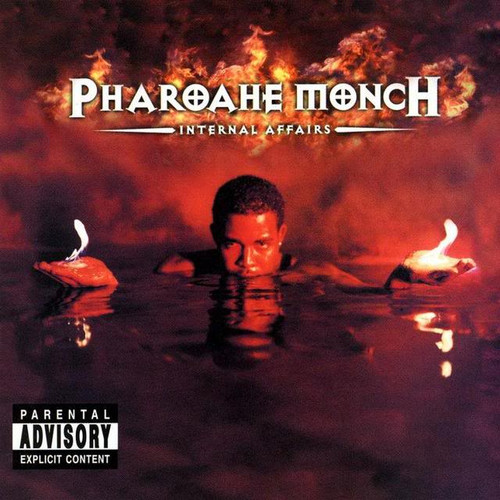 Ice Cube – The Predator (1992)
One of hip hop's greatest time capsules, The Predator, is easily forgotten when chronicling the heyday of O'Shea Jackson. We've since lost him to shitty kids' movies and beer commercials, but at one point in time, Ice Cube reigned supreme as one of rap music's best lyricists. Released in November of 1992, The Predator focused heavily on the Los Angeles riots in the wake of the Rodney King trial that had happened just weeks prior. Around this time, Cube also worked on Guerillas in the Mist, an album that JUST missed this list from his affiliate group Da Lench Mob, so this was a pretty prolific time for the former N.W.A. member. The album is mostly remembered for "Today Was A Good Day" and the Das EFX-assisted "Check Yo Self," but the cohesive nature of the album cuts may be its most impressive aspect. Songs like "When Will They Shoot?" and "We Had To Tear This Mothafucka Up" perfectly capture the frustration and anger within fragile race relations of that year. When the career of Cube is discussed, it seems The Predator is completely ignored, while it should be celebrated, and even studied. And use the Lottery Ticket DVD as a drink coaster.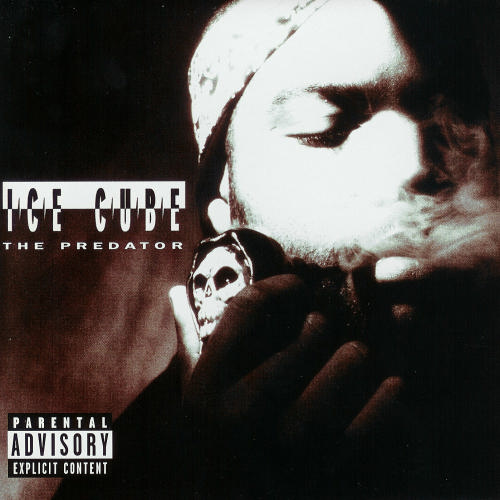 Hieroglyphics – 3rd Eye Vision (1998)
The Oakland-based hip hop collective, whose ties with The Hundreds is well-documented, may be best known for their earlier solo records like Del the Funky Homosapien's I Wish My Brother George Was Here and Casual's Fear Itself, but their group debut in 1998 is the real standout. The Bay Area supergroup was first introduced on his second album, No Need For Alarm, and consists of Del, Souls of Mischief, Casual, Pep Love and producer Domino. They were like a Voltron robot that says "hella." Influenced by both the streets of Oakland, the free spirited artistic traits of Haight, and the weed of Humboldt County, their music sounded like nothing that came before it. "At The Helm," "All Things," and "You Never Know" are songs that can take you back to the specific moment it was first released. Relaxed West Coast beats with interwoven, yet distinctly different styles, makes 3rd Eye Vision one of the greatest posse albums of all-time, so let's treat it that way.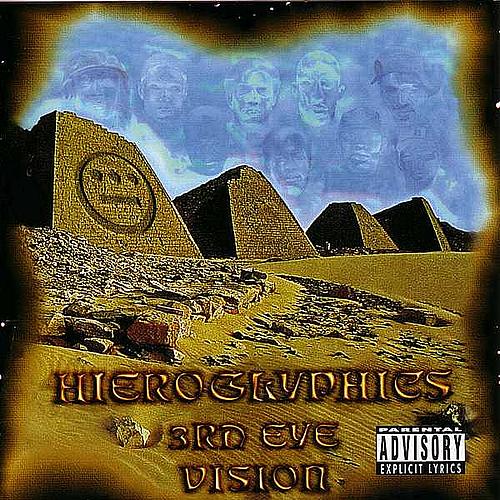 Camp Lo – Uptown Saturday Night (1997) 
An easy way to figure out if we can be friends IRL is to tell me what you think of this seminal '90s album from Sonny Cheeba and Geechi Suede. If you don't feel it, let's stay on opposite sides of the room. Extremely ahead of their time, Camp Lo took on the personas of '70s Blaxploitation characters, both in dress and subject, all backed by beats from Ski (an early collaborator of Jay Z), each highly influenced by jazz and funk. Digable Planets member Butterfly and De La Soul's Trugoy pop up on the album and help the record's uncanny ability to time travel to the days of Shaft and Dolemite. The record was critically acclaimed and LOVED by fans, but it's still a secret amongst casual rap aficionados, only hitting mainstream when Will Smith enlisted the group to appear on his Big Willie Style album. From "Lucini (AKA This Is It)", to "B-Side to Hollywood," to "Krystal Karrington," the album is jam-packed with banger after banger. I could easily convince you this was released in either 1981 or 2014, and that makes this shit timeless.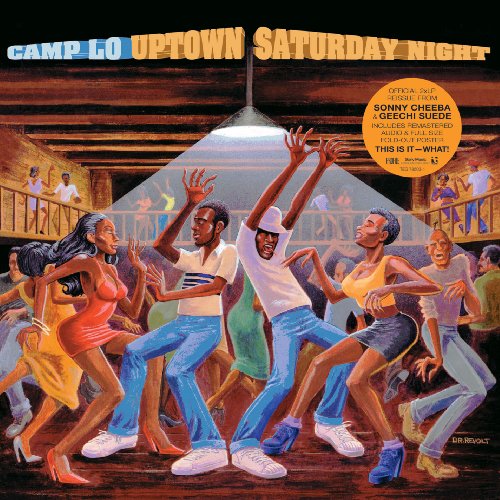 Pharcyde – Labcabincalifornia (1995)
Yes, I know you bumped the shit out of that first Pharcyde record, and you know every word to "Passin' Me By," but you haven't given enough attention to the second, less-focused Pharcyde album Labcabincalifornia. At this point in their careers, they hated each other on a real Palestine/Israel level, and could hardly be in the same room, but some of the unbalanced results made for great music. "Drop" was the first single, which was accompanied by a memorable video directed by Spike Jonze, and that's a Jay Dilla classic beat. Some songs on this record aren't just memorable, they're certified classics. "Somethin' That Means Somethin'," "Moment In Time," "Bullshit" and "Y?" are all over the place and crazy, but still hot, like a young Margot Kidder. You can sense the band is breaking up on every song, but the progression is still worth many listens. So like hearing your parents argue one last time before they tell you about their divorce, cherish this mess.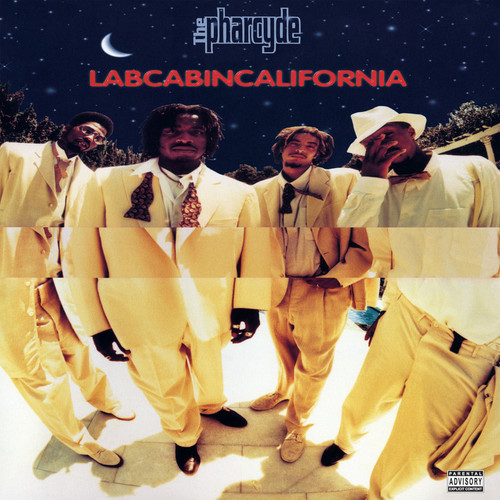 ::
The Hundreds' '90s Hip-Hop-inspired Fall 2014 collection is available now at all four flagship stores (THLA, THSM, THSF, THNY), at authorized stockists, and in our Online Shop. See it in detail and read Bobby's words on the collection's late-'80s, early-'90s West Coast and mid-'90s East Coast Hip-Hop roots here.