INVINCIBLE x fragment design x Medicom – INVINCIBLE is one of the few stores in Taiwan that carries fragment, and with this longstanding partnership the two brands come together to welcome Medicom to the fray. The three brands release two limited edition pocket T-shirts for Summer. Using the Bearbrick silhouette and the fragment design lighting bolts the two familiar logos are printed in metallic silver across the pockets. The tees will arrive in either black or white, and available now.
Source: INVINCIBLE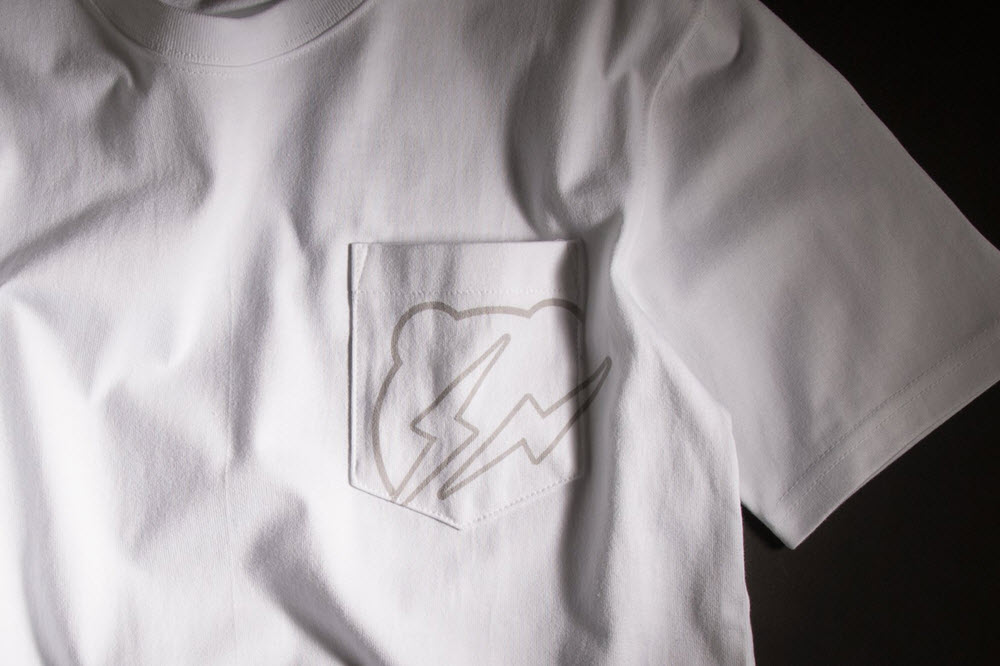 Amazon Premium Headphones – Anyone who runs or goes to the gym regularly owes it to themselves to toss those headphones that came with their smartphone. Apple ones are the worse, especially when you consider that there are tons of affordable options out there. Amazon's Premium Headphones offer some solid insulation with its ergonomic design, magnetic earbuds, and employs a flat cord found on more expensive models. For $19 these headphones may not compete with Shure or Klipsch, but they are definitely solid.
Source: Amazon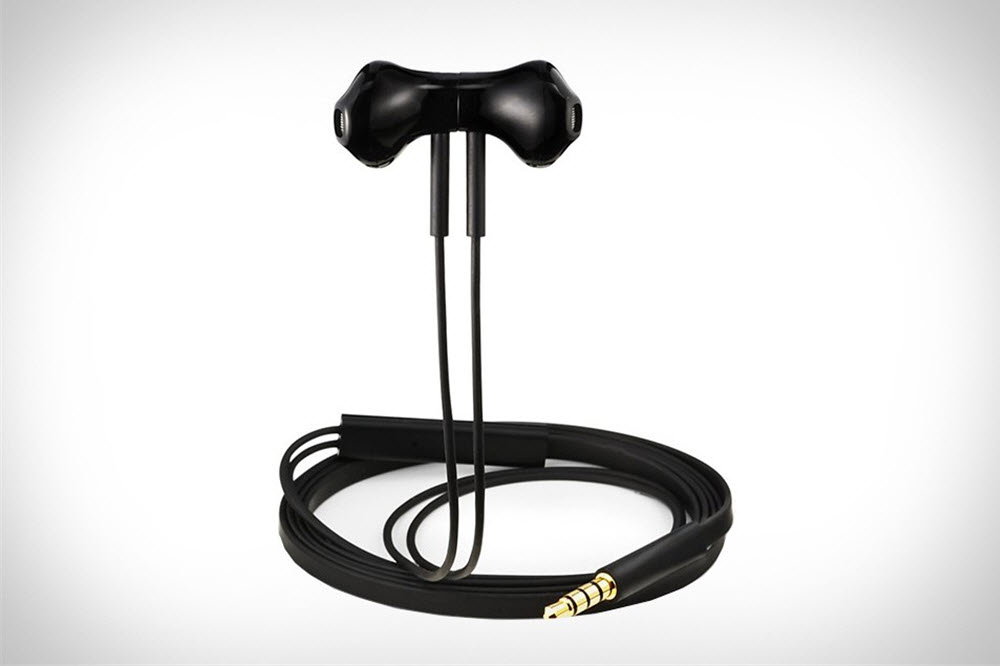 ROOK x Jaws – Good movies are hard to come by, and one of the archetypes in the genre started forty years ago with Jaws. Directed by Steven Spielberg, the movie is part of pop culture and ROOK takes the iconic poster to create a special Summer capsule collection. The terrifying shark from the famous poster along with the captivating "JAWS" graphic will be used across short sleeve T-shirts, along with a few long-sleeve ones.
Source: PacSun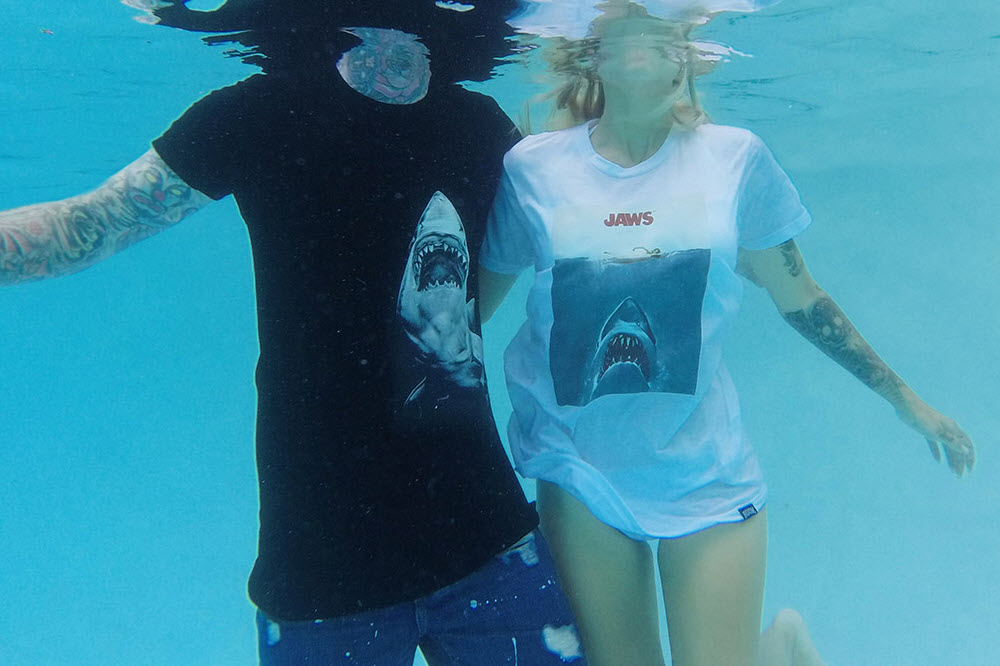 OVO x Jordan – Besides music, Drake has been loyal to the streetwear game, and there is no greater accolade then the blessing from Jordan. The OVO crew have teased fans with a quickstrike release, but now things are getting real. The white/gold stingray Jordan Retro 10 is due to be released this Fall/Winter and Jordan is sparing no expense. Expect to see a custom limited edition white box with a gold embossed print of the OVO owl. Retail is set for $225, and lines will be long.
Source: Nice Kicks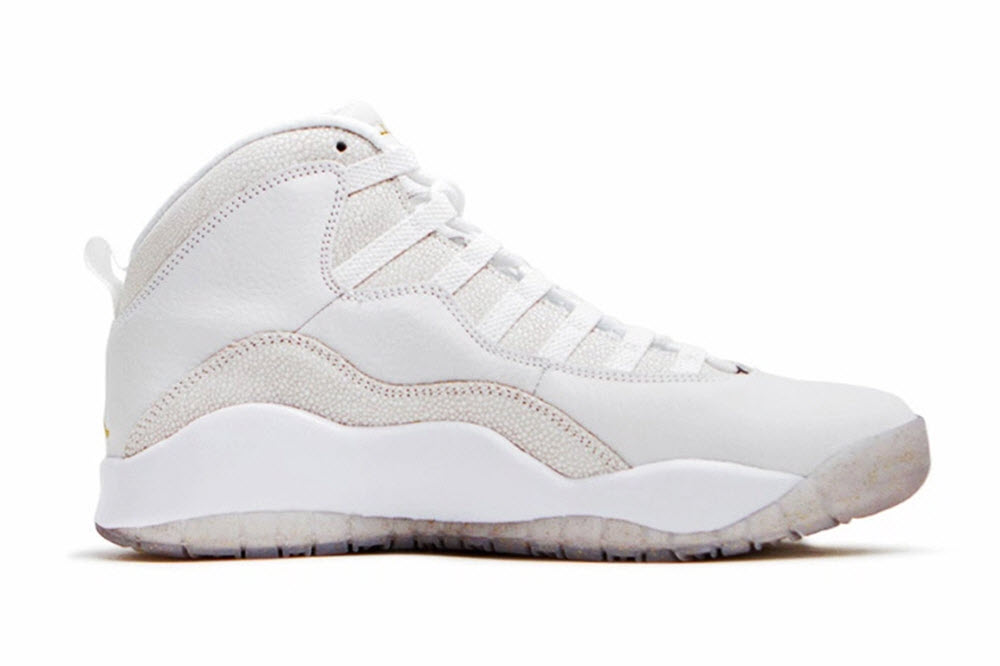 BAPE Summer 2015 – I can't stand the mindless collaborations that BAPE commits to, but when it comes to their core graphics, they're still a stalwart in the streetwear world. It's not just the camouflage that is eye-catching, the Ape-Head silhouette and Baby Milo are classic street icons. For Summer 2015 BAPE works in familiar designs, and it's better than a lot of the junk the Japanese brand pimps out.
Source: BAPE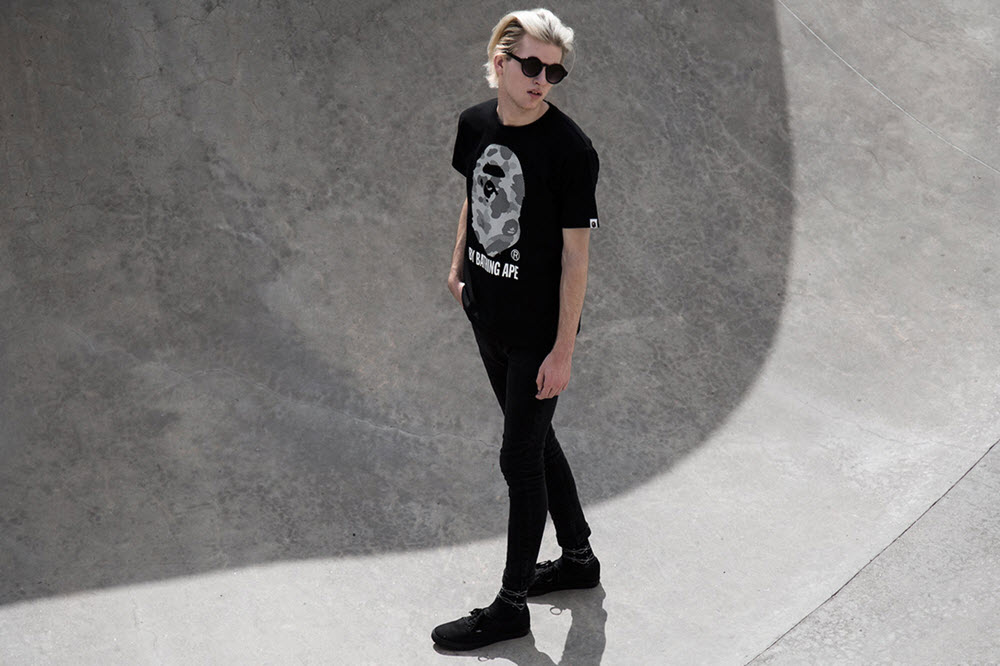 The Art of Mad Max: Fury Road – George Miller showed Hollywood how to do a proper re-make this Summer with Fury Road. The movie used its fair share of CGI, but George Miller created a post-apocalyptic world that was mind-boggling intense. The book documents the creation of this crazy world and includes an examination of the insane characters, the ridiculous cars, and the imaginative scenery.
Source: Barnes & Noble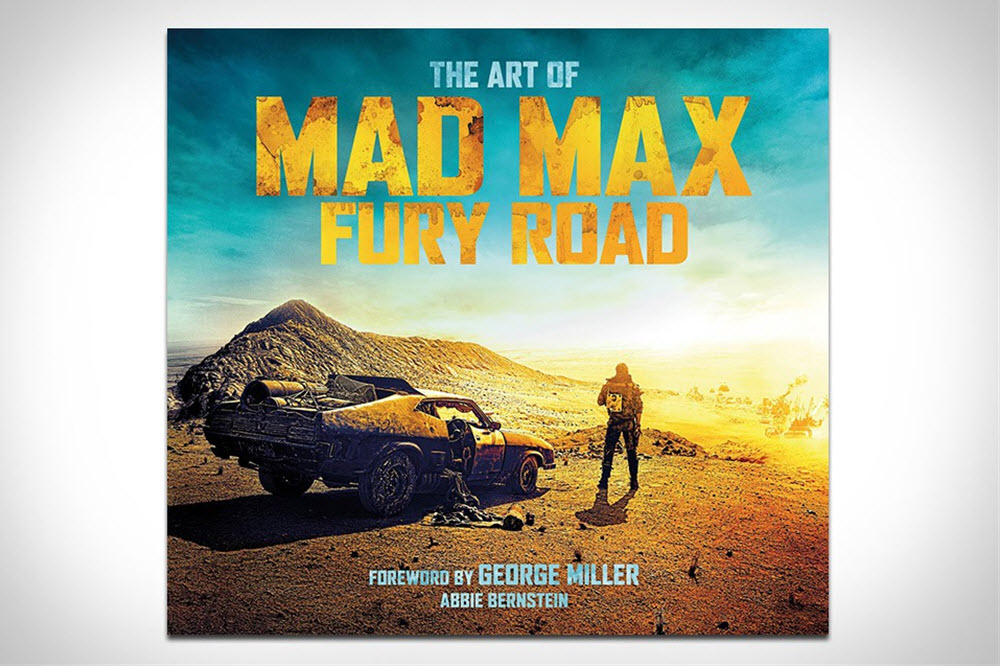 Titolo x Reebok – Outside of Europe, Titolo is just a funny name, but these guys have been holding it down for sneakerheads. For July they've snagged a sweet collaboration with Reebok, and it is SICK. Dubbed the "Desert Dawn," the sneaker has a firey rear that includes a bold mix of red, maroon, orange, and dark navy. The aggressive look is sharply contrasted by the subtle tan, and the muted white midsole. The Ventilator has not been the best silhouette, but Titolo really turns it up this time.
Source: Titolo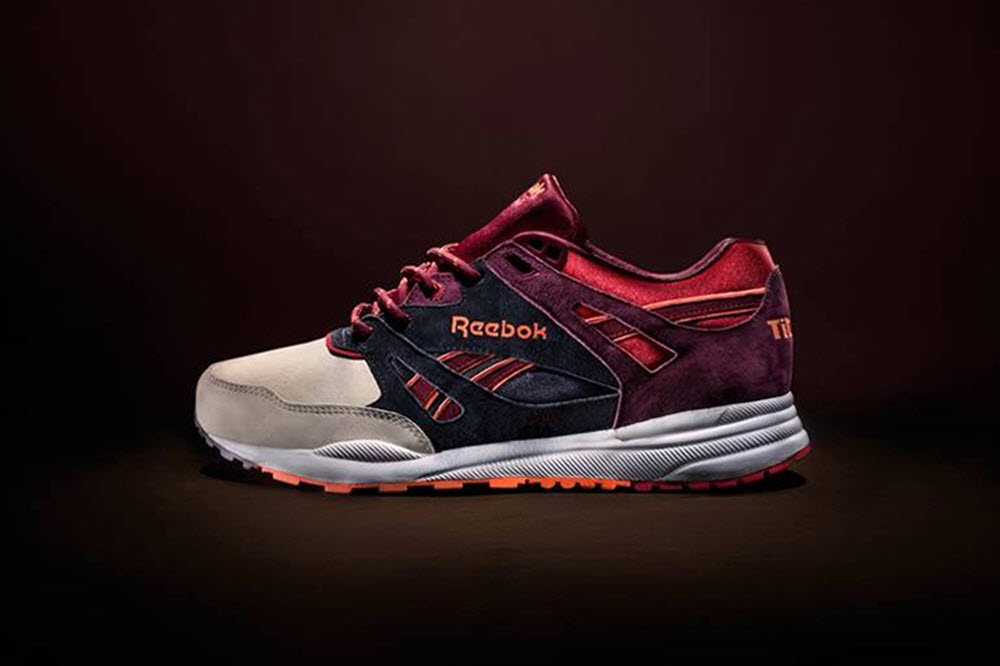 Remix Mini Android PC – With mobile chips getting cheaper and more powerful the line between smartphones and computers continue to blur. Making things even more difficult is an affordable Android PC dubbed the Remix Mini. Powered by a 1.2GHz quad-core 64-bit chipset, it runs a version of Android Lollipop that's been customized to provide a desktop-like experience. There is a Windows-like taskbar, multiple overlapping Windows for multitasking, and plug-in support for a mouse and keyboard. Throw in Wi-Fi, Bluetooth, an Ethernet port, dual USB ports, and an HDMI port, and it's ready for action. And the best part? Prices start at $20.
Source: Jide