J.Crew x Vans – After a successful run of Era skate shoes, J.Crew is hitting Vans up again for another project. This time the focus is on the classic Sk8-Hi. This collaborative version features athletic fleece as the uppers, and is matched with thick hiking boot laces. Look for the collaboration to yield a tonal grey colorway, along with a blue iteration. Both colors are available for pre-order now on the J.Crew website.
Source: J.Crew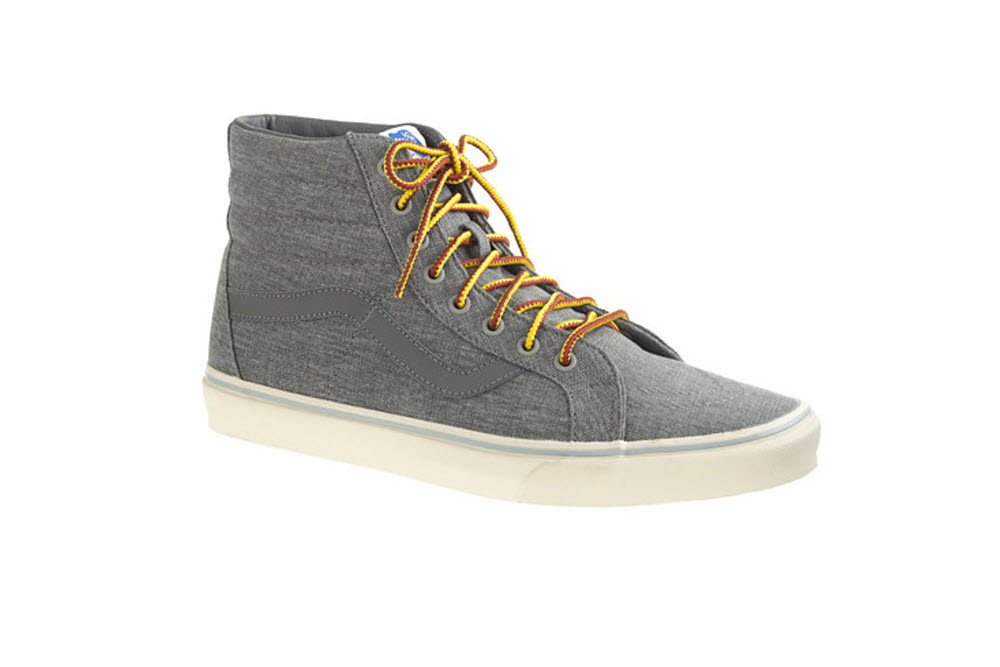 Outlier Linenblade Pivot – Outlier takes 180gsm that is typically used as suiting material and combines it with lightweight linen to create the new Linenblade Pivot shirt. This cotton and linen blend has the best qualities of both textiles by being lightweight and breathable like linen, but comes with the sweat absorbing qualities of cotton. Because of these characteristics, the shirt isn't just meant for the summer like linen usually is, but perfect year round.
Source: Outlier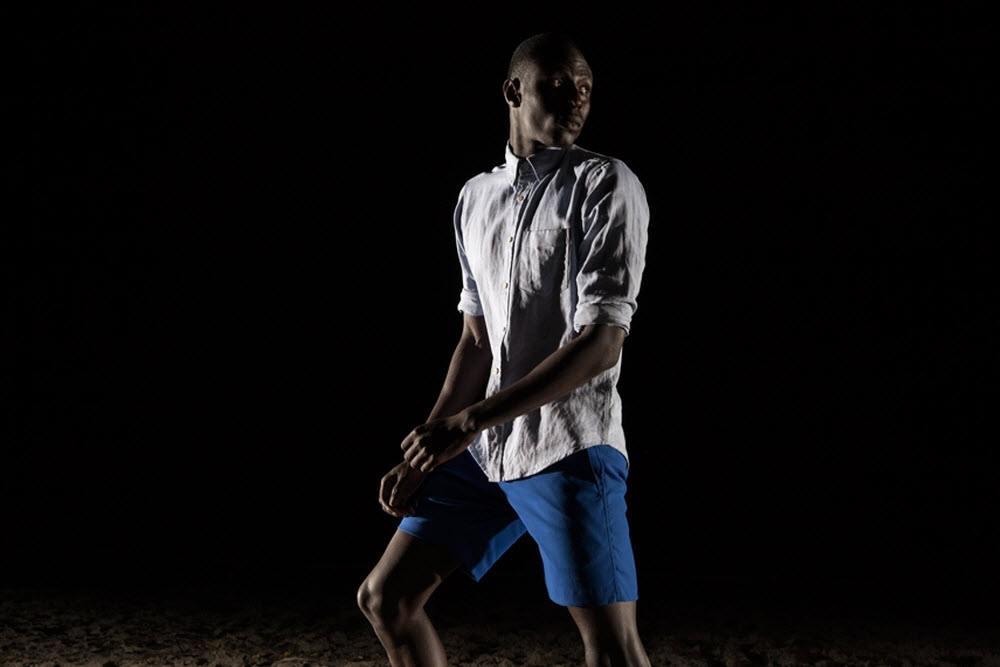 Spy Bolt Hidden Storage Safe – Want a piece of cold war memorabilia? This seemingly innocuous bolt is actually a secret storage device that was used by the KGB (the Russian equivalent to the CIA). The nut can screw off to reveal a bolt that has been completely hollowed out. It's big enough to conceal cash, micro SD card, and a few vitamins. In any case, no thief ever bothers with hardware, so whatever you throw inside should be nice and safe.
Source: Amazon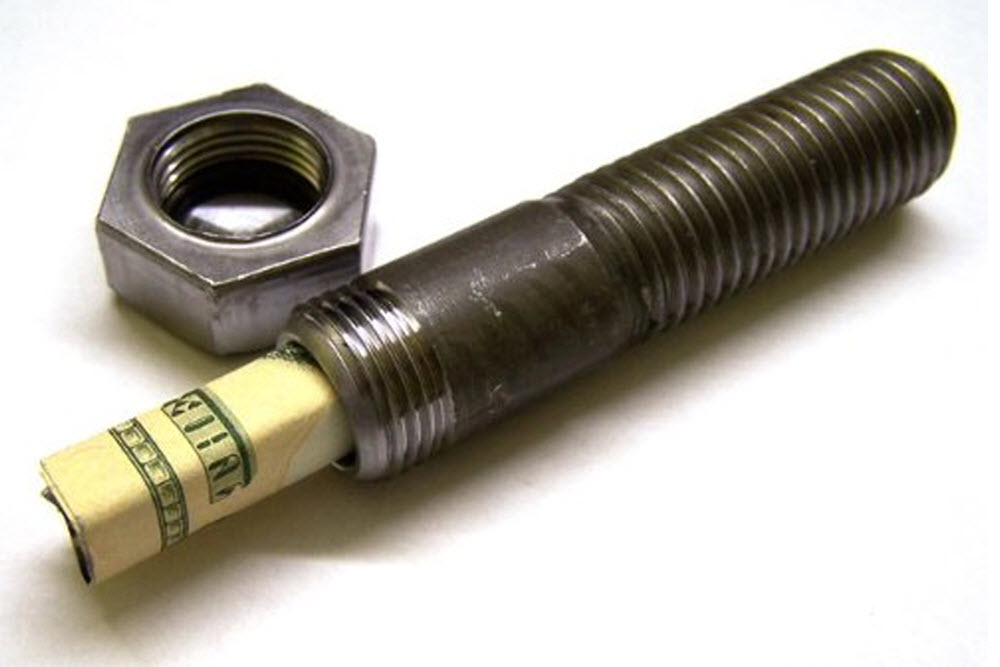 gTar – Learning to play an instrument can take years, but Incident is looking to reduce that time with their gTar. The gTar is made to work with your iPhone and has a multi-touch LED fretboard that lights up, showing you exactly which string to press. When you aren't learning, the gTar works like any regular guitar. The gTar is currently only compatible with the iPhone 5/5s, and can work with all the various guitar apps in the iTunes store.
Source: Incident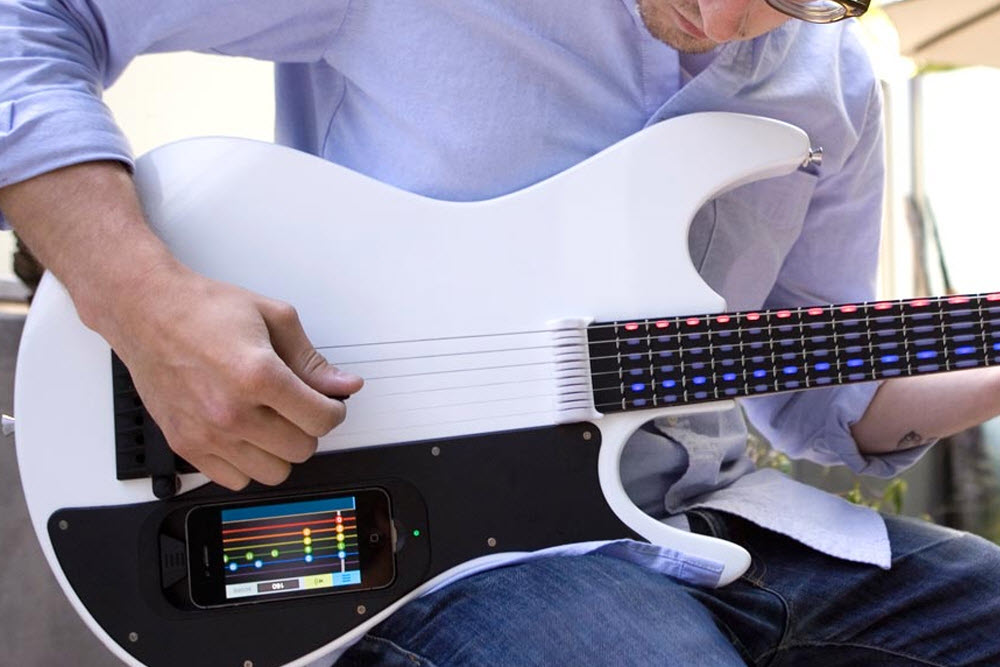 Black Diamond Knife Block – This knife block set from Blades of Belgravia looks like it has a better chance of being found in a gallery than the kitchen. This may be  because the Black Diamond Knife Block is designed by renowned artist Christian Bird. This kitchen tool uses an industrial design and is made to hold up to 11 knives. The skeletal look is complemented by its matte black finish and should pair well with your set of stainless steel knives.
Source: Blades of Belgravia