VANMOOF T Series – The trick with living in a modern metropolis is finding the space to stash your junk. With limited square footage the T Series from VANMOOF seems like a good idea for urban dwellers. The T Series is a smaller version of the Dutch company's successful minimalist bike. The bike has a lightweight anodized aluminum frame, two gears, front and rear disc brakes, and an all-weather saddle with air suspension. The T-Series may be a bit smaller, but it makes no compromises when it comes to the ride.
Source: VANMOOF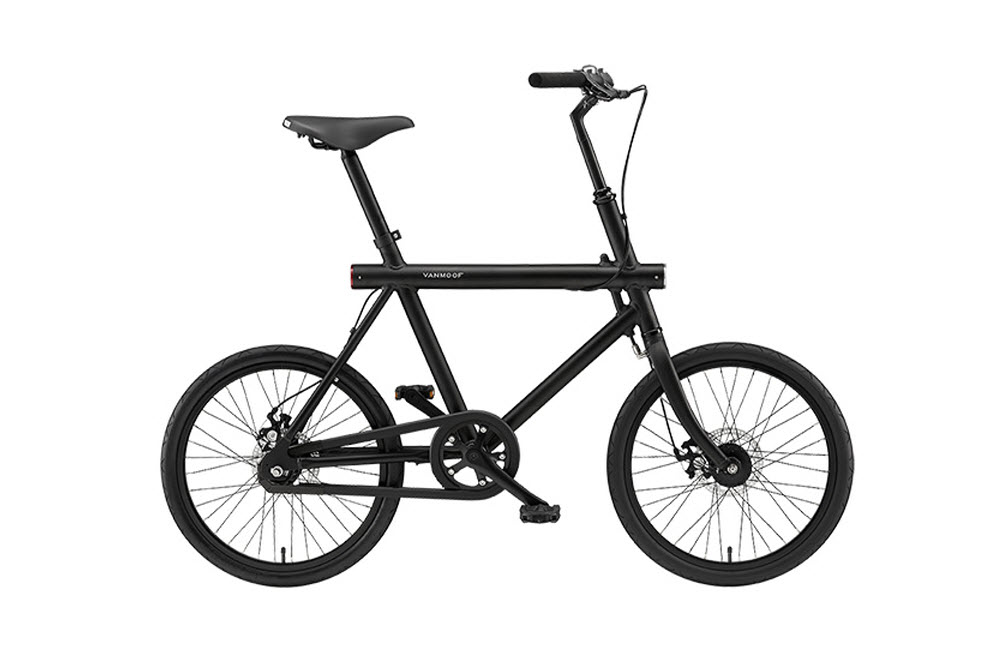 Supreme x ANTIHERO – Supreme is no stranger to collaborations, but teaming up with another soft goods skate company is rare. For Spring and Summer 2014, Supreme is looking to the West Coast's ANTIHERO. With humble beginnings in San Francisco, ANTIHERO has an uncompromising approach to the grittiness of skate culture. This mindset is consistent with Supreme's and the two embark on a robust collection of soft and hard goods. The collection comes with the essential co-branded graphic T-shirt and mesh trucker cap, but also arrives with plenty of variety. Look for the project to also include a mesh football jersey, coach's jacket, skate deck, and an utility knife. The entire collection will be available this coming Thursday, June 12.
Source: Supreme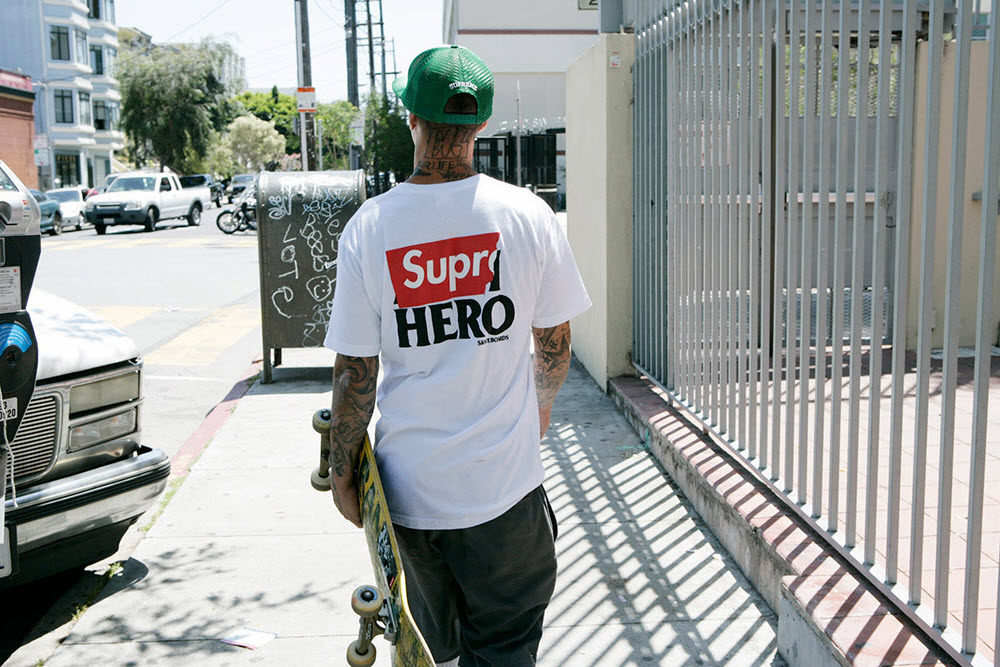 QC // WC – Brooklyn-based brand QC // WC (Quietly Confident Wildly Courageous) had the very simple goal of building a bad ass leather bomber jacket at a reasonable price. The result is a beautiful jacket that is worthy of praise. The jacket uses 100% genuine cow hide that is 1.6mm thick, and the bomber is lined with smooth satin. The heavy duty YKK hardware gives the jacket a durable feel, while the ribbing on the cuffs, waist, and collar show QC // WC's attention to the little details. The jacket is currently available for pre-order for $600, and is expected to ship at the end of August.
Source: QC // WC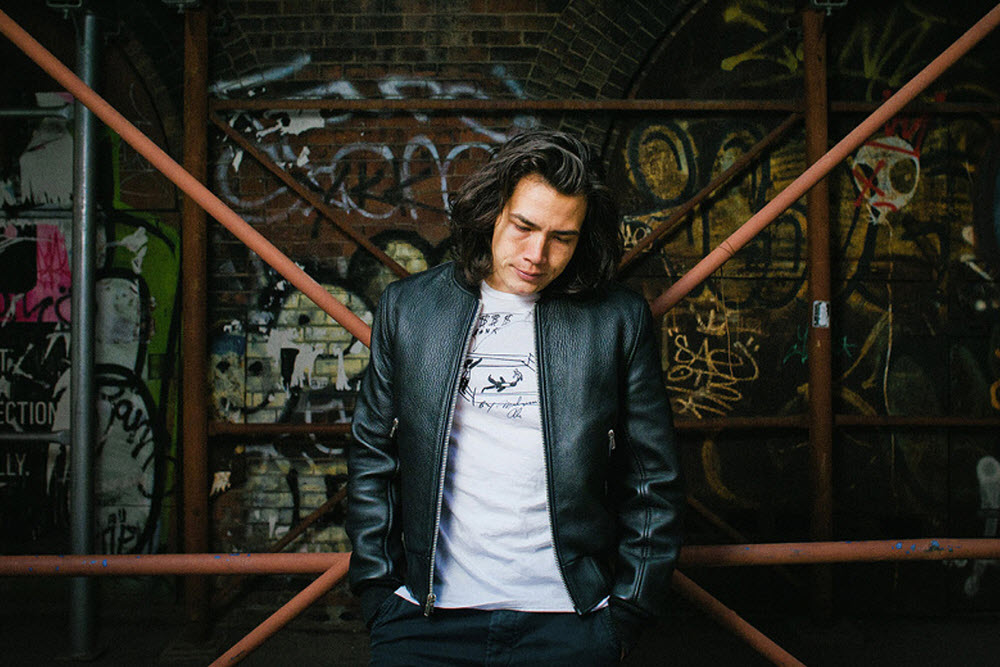 Bodyguard Blanket – The amount of shootings at schools is alarming, and these jarring scenes motivated an Oklahoma company to create a special Bodyguard Blanket. The blankets are made from Dyneema, a super-thick polyethylene that's tougher than Kevlar. The blanket comes with straps that allow the wearer to cower and shield themselves. The material is known to stop 9mm bullets, and can also take damage from tornado debris. At $1000, the jackets don't come cheap, but that's a drop in the bucket compared to a potential lawsuit.
Source: Bodyguard Blanket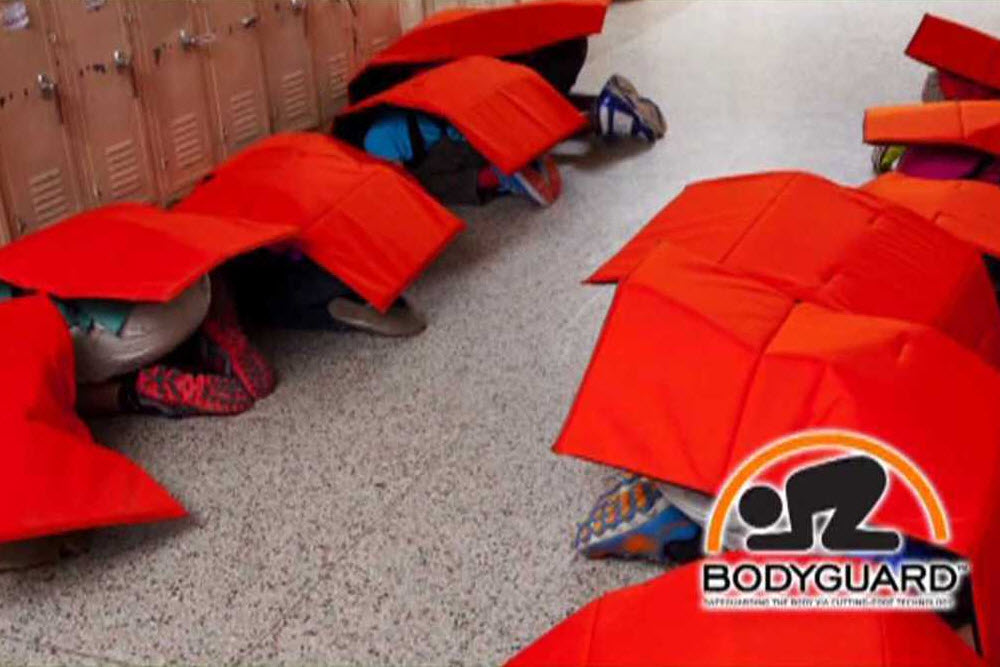 Mckinlays x Nepenthes – New York city is filled with curious men's shops, but Nepenthes has been able to stand out from the crowd with their enthusiastic customer service and extensive line of hard-to-find goods. The store is usually filled with top tier brands from Japan, but recently they got in touch with Mckinlays from New Zealand. The family-owned footwear business is now run by the fifth-generation of Mckinlay brothers and they worked with Nepenthes to create a beautiful pair of suede boots. The Sherwood boots are handmade in New Zealand and come with supple sand-colored suede uppers with a special "veldtschoen" construction. This unique construction make the boots more durable, and allows the boots to become more comfortable with each wear.
Source: Gentry