Supreme Summer 2016 – A second string of graphic T-shirts will make its way onto Supreme New York and Supreme Los Angeles tomorrow. The popular New York skate brand is coming out with five brand new T-shirts that range from homages to American novelist William S. Burroughs to references to early nineties rave culture. Modeled by Fairfax mainstays, Lucas and Spoety, the collection is set to drop tomorrow, June 30. And "no," there is no Mendini Box Logo.
Source: Supreme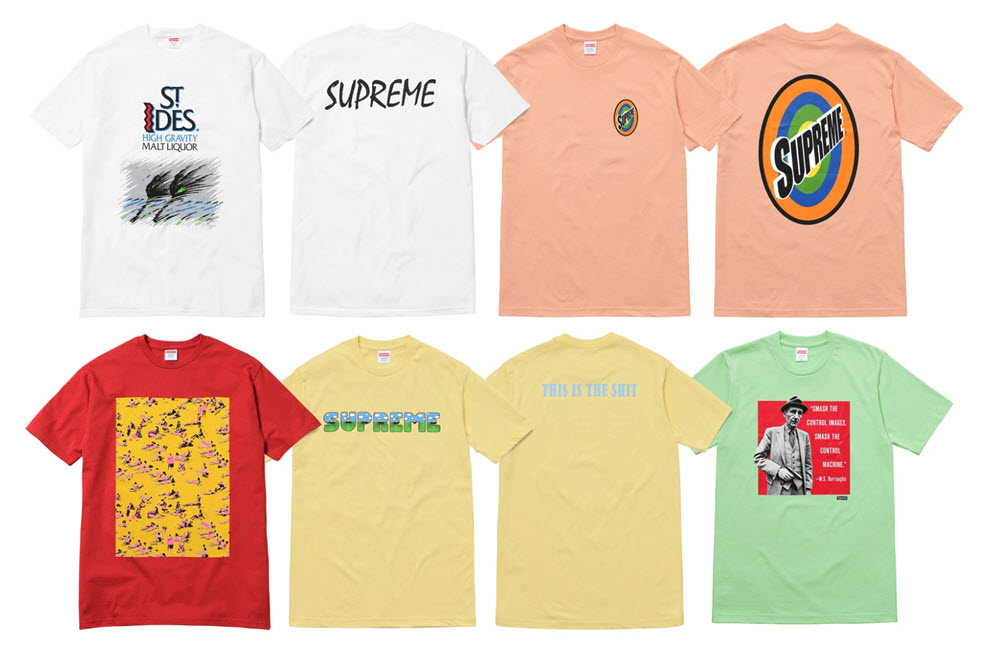 Converse Chuck Taylor All Star '70 Suminagashi collection – Converse's exclusive First String project is at it again and this round celebrates Chinese culture. The Classic All Star is dressed up in a unique print that originated from China over 2,000 years ago. Suminagashi (translation: "ink-floating") is a creative marbling technique that involves suspending inks or paints in a liquid water surface to produce exquisite patterns. This ancient art form is used as the uppers across two exclusive editions of the vintage sneaker. Look for both colorways to drop this Friday, July 1, at select Converse locations.
Source: Converse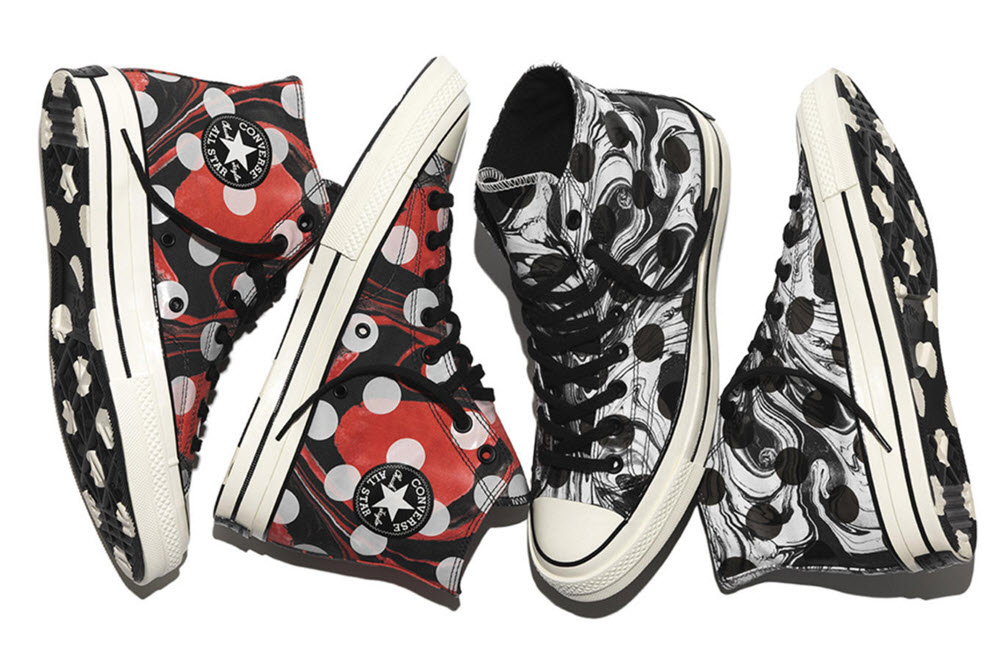 BAPE x Karimoku – A Bathing Ape (BAPE) gives further evidence to why it should stand as more than a streetwear label. Last seasons camouflage BAPE pillows can now be paired with an official BAPE couch as the Japanese brand teams up with countryman Karimoku for a three-seat sofa, love seat, and a single-seater. Draped in either green, blue, or pink BAPE camouflaged cushions, the wild prints are paired with beautiful wood frames. The collection is extremely limited and available exclusively at BAPE Gallery Kyoto.
Source: BAPE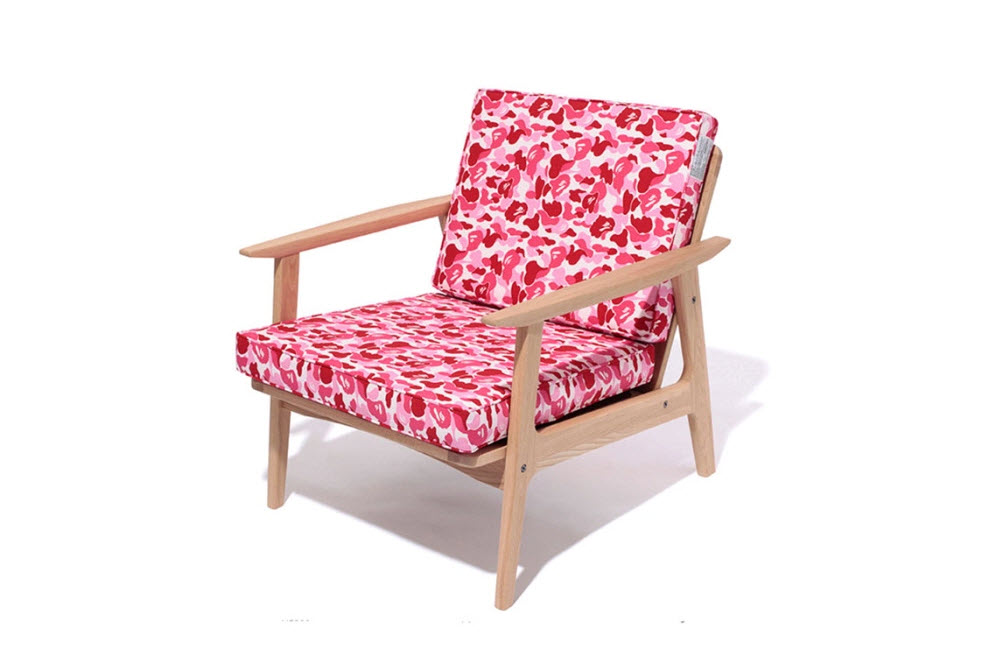 Mark Wilkinson for Zayn Malik – Gigi Hadid's boyfriend is further proof that music merchandise has a firm foundation in fashion and streetwear. The former One Directioner enlists legendary artist, Mark Wilkinson, to design a few key pieces in his latest 23-piece collection. The graphic design is a god among lovers of heavy metal nostalgia for his work with Iron Maiden, Judas Priest, and more. His more recent design is of the pop-star holding a flag in a signature graphical style. In addition to the graphic, Zayn will also feature some Arabic lettering across some streetwear staples.
Source: ZaynMalik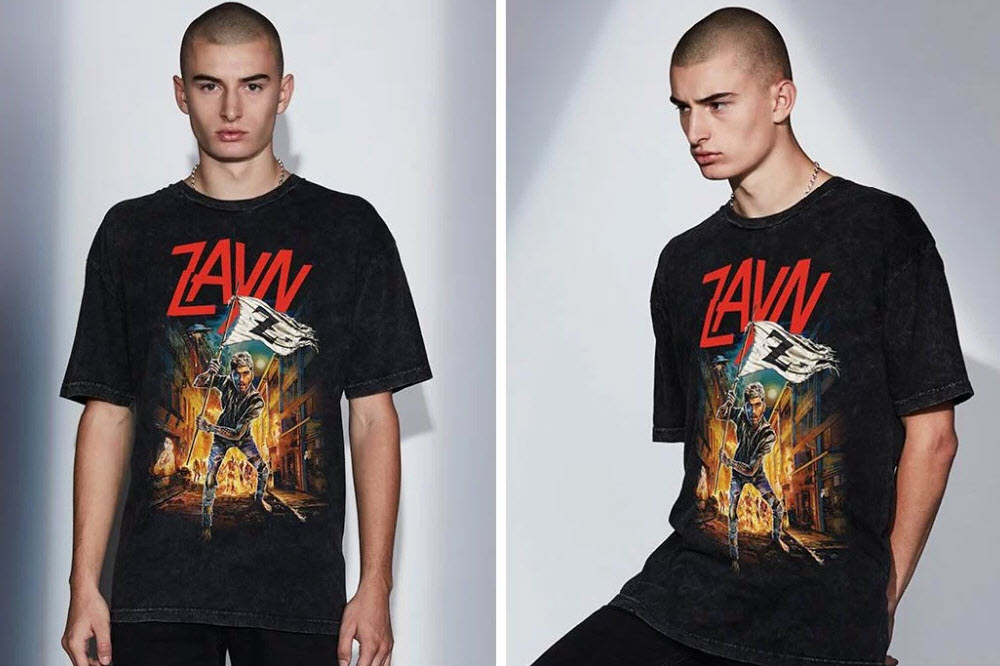 fragment design x NikeLab Air Zoom Lauderdale – fragment design and the whole team around Hiroshi Fujiwara should be ashamed of themselves. This collaborative design force is a shell of its former self and this latest project with Nike is more proof that fragment has lost its luster. The Air Zoom Lauderdale is a NikeLab exclusive tennis sneaker that arrives in a basic white, a bright sky blue Nike check and a barely the fragment design logo embossed at the heel. This project is uninspiring, basic, and utterly lazy.
Source: Nike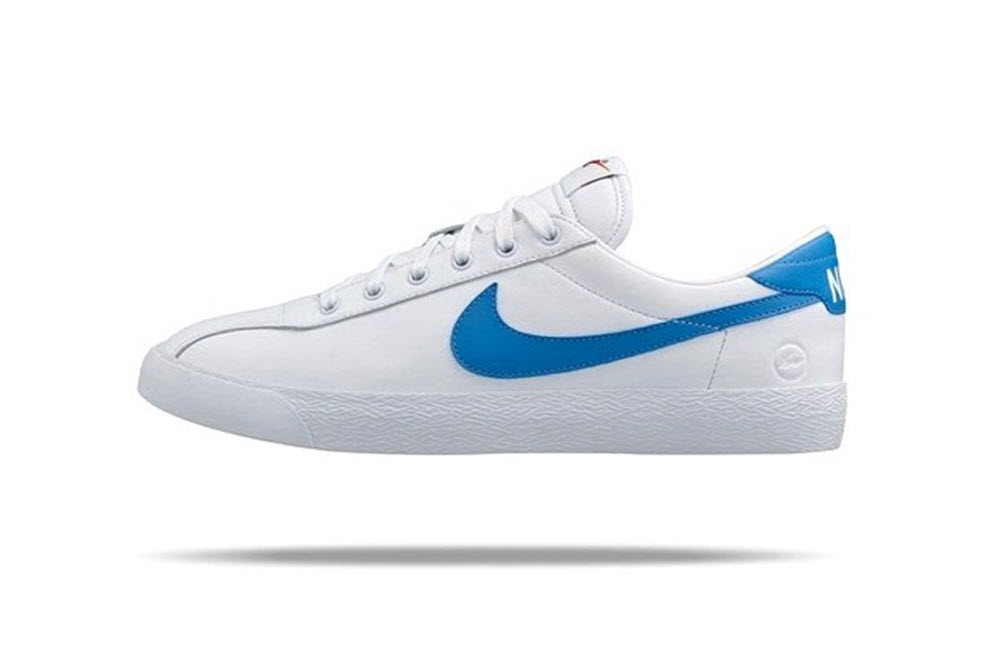 Patta x Umbro – Lord knows that Rio is in need of some help, and coming off the coattails of Copa America is Umbro and Patta. The latest project between these two soccer fans are collaborative world football jerseys that feature the Patta brand across some familiar jersey prints. Besides looking dope, the co-branded designs will be auctioned off to benefit the Favela Street Foundation and a special tournament: the Favela Champions. For full details, head over the Patta's blog to see how you can lend a helping hand.
Source: Patta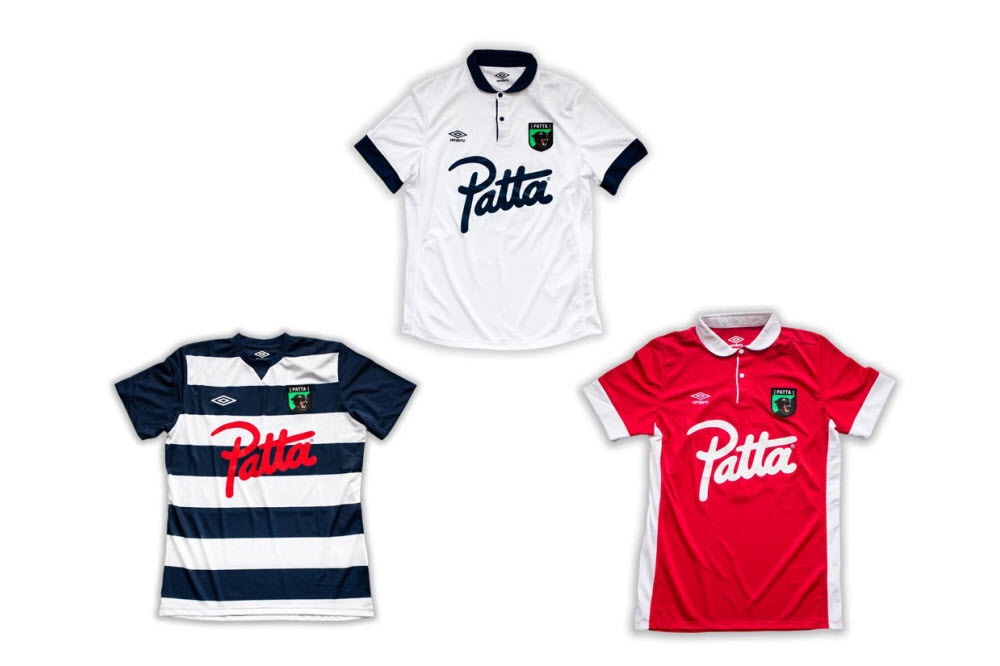 Saturdays NYC F/W 2016 – The Saturdays NYC brand continues to evolve beyond surf and skate with their new collection for fall and winter 2016. The New York label proves their firm hold on menswear with a collection that explores men's essentials in a variety of upgraded textiles and contemporary cuts, all while maintaining and clean an minimalist approach. Saturdays NYC's latest collection proves its much more than just graphic T-shirts and boardshorts.
Source: Saturdays NYC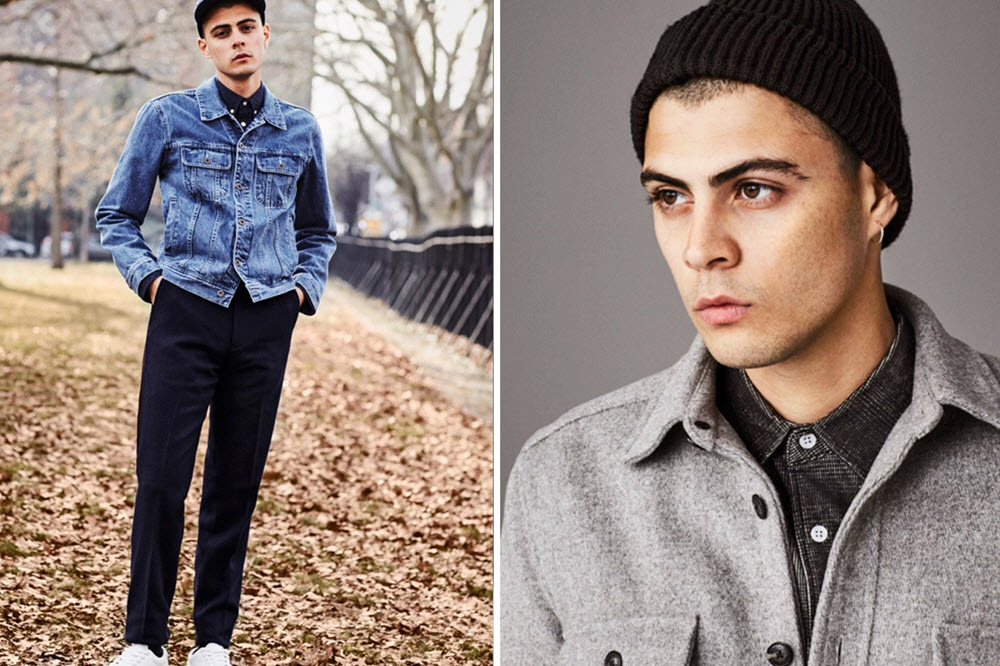 Nitecore Tiny Monster – Known as some of the most dependable flashlights in the world, Nitecore debuts another addition that should allow it to continue its reign. The Tiny Monster is a pocket friendly light that packs a mean wallop. Expect the light to output 2800 lumens off of a single battery. The light can run up to 30 hours and the hard-anodized aluminum body means it is waterproof and submersible up to two meters.
Source: Nitecore