Gitman Bros. for Need Supply – Need Supply's Go Explore series is all about finding clothes for the jetsetter. This small collection of travel clothes recently teamed up with Gitman Bros. to bring forth a summer essential. With humidity in Asia floating around 90% in the summer the must have shirting textile is linen. Gitman contributes five linen shirting options to choose from with variations that range from the sleeve length to the buttoning options.
Source: Need Supply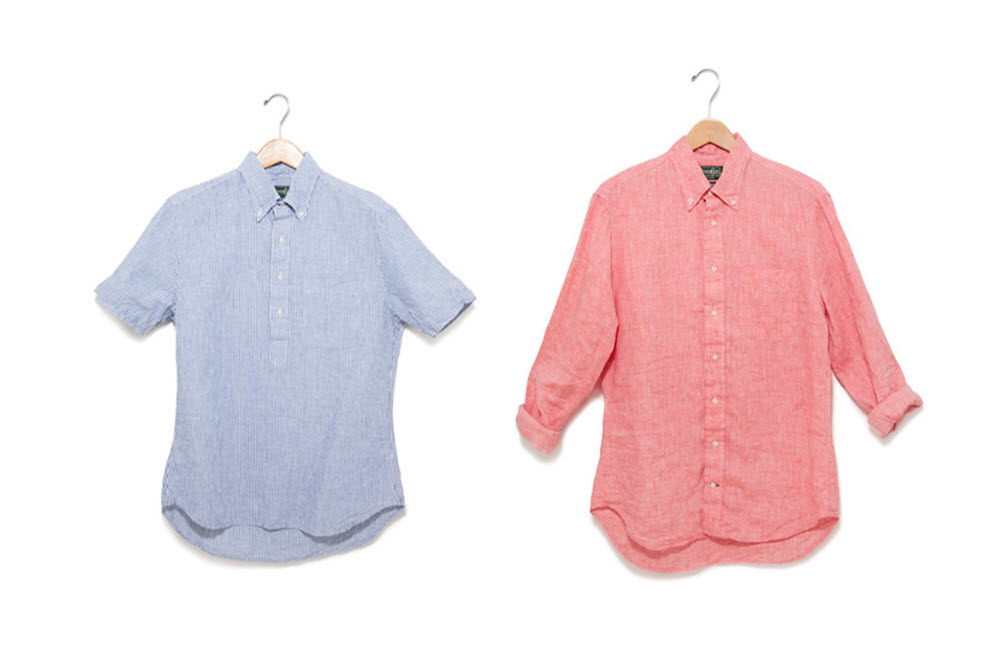 Smart Bedding – Are you sitting down? You need to sit down for this one. Smart Bedding is going to end bed making; that chore handed down to the youngest of children. The bedding package from Smart Bedding is intelligently designed with connectors to keep the top shee and duvet aligned, and prevents the bundling of sheets by eliminating the need to tuck in an oversized top sheet. All you need to do is flatten the duvet and your bed is made. Smart Bedding is made with 300 thread count cotton, and is retailing for $125.
Source: Smart Bedding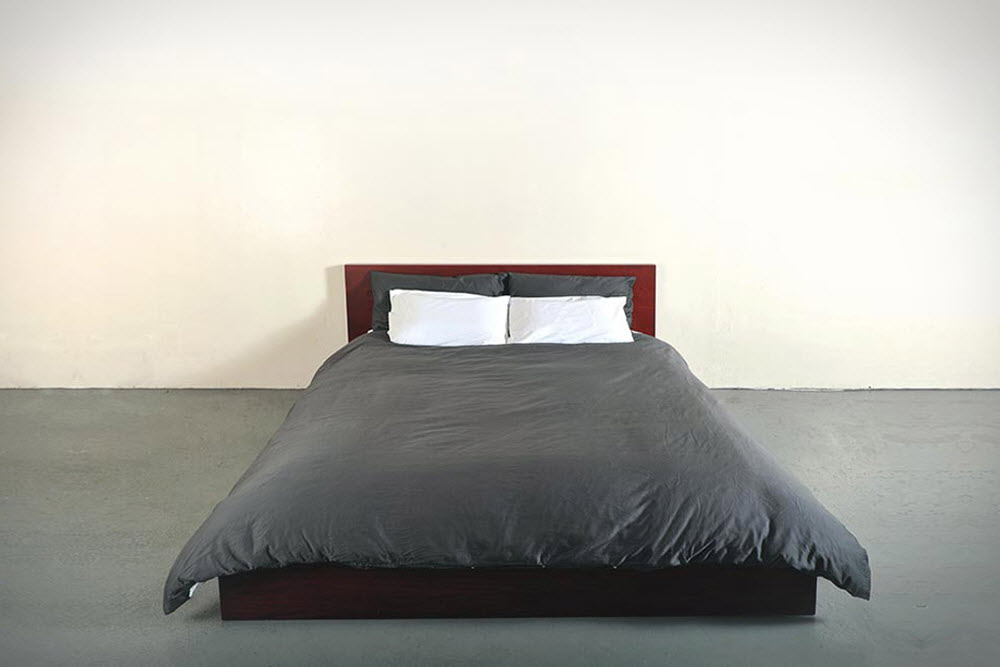 Aviator Chinos – Massachusetts Institute of Technology (MIT) is better known for their algorithms than they are for their clothing designers, but the Aviator Chinos and the latest computer app may share the same intelligent design. The Aviator Chino was created by MIT alum to be the no frills pants of the future. The pants comes with built-in moisture wicking, increased ventilation, and made to be lightweight and durable. The pants are meant for any weather, but excels in warm and humid climate. The pants have a preppy chino look and with the latest technical textile marvels.
Source: Ministry of Supply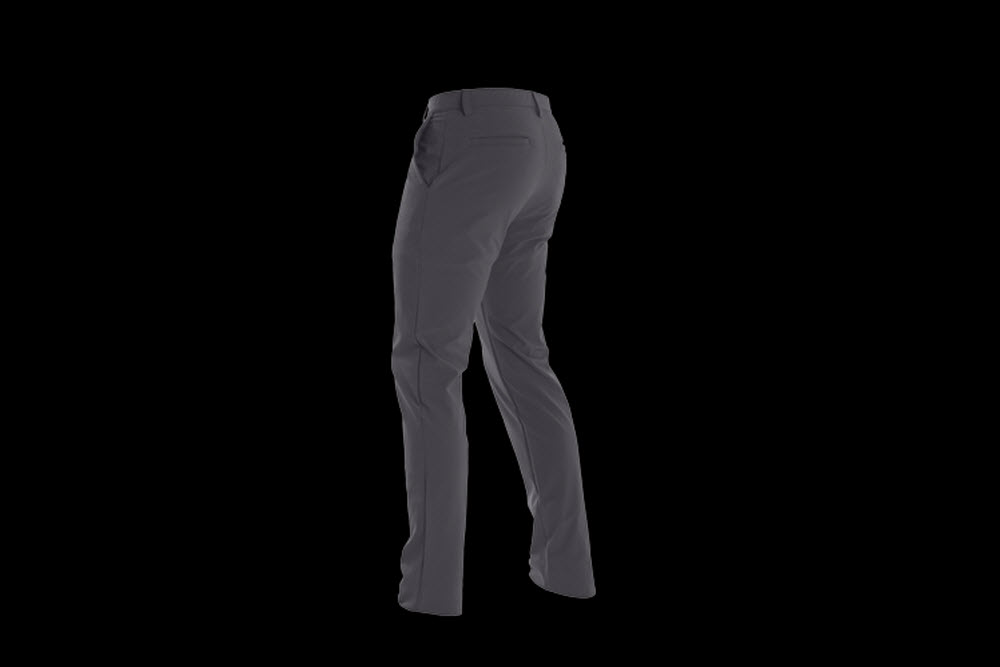 Nike SB Janoski Ore0 – Whether for skating or lounging Nike SB's Janoski is a nearly perfect shoe. The boat shape silhouette gives it that low key profile that works with jeans, shorts, capris, MC Hammer pants, or whatever. The Janoski is a staple, and this new Oreo colorway is a real standout. The speckled print from the fabled Nikes of yore is now used as the an all-over printed upper. The print is just loud enough to turn heads, but the white outsole keeps the shoes looking clean.
Source: Afew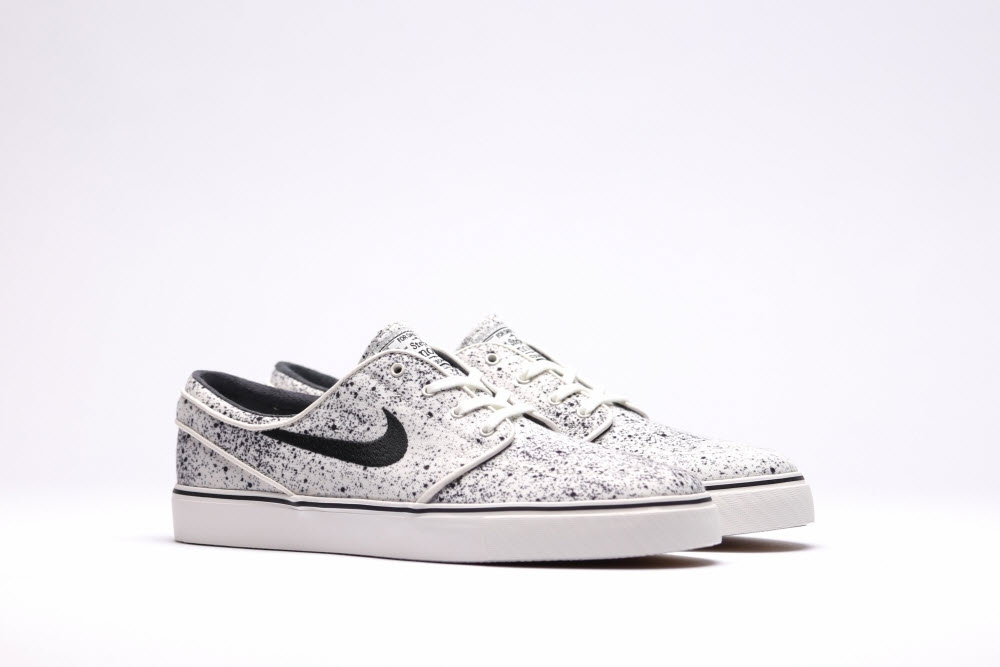 Vifa Copenhagen – The Danish do a wonderful job on design, and this new Bluetooth speaker by Vifa is a work of art. The Copenhagen looks more like furniture then it does an electronic gadget. Using a custom Kvadrat textile wrapped around a one-piece aluminum frame the Bluetooth speaker is a real looker. Features include Force Balanced Woofers and a Digital Amplifiers to bring big, clear sound. Connectivity is provided by AirPlay, Wi-Fi, and Bluetooth. This little thing can fill out a room with ease, and looks good doing it.
Source: Vifa