Blackbird Triton – Seattle is lined with plenty of nice men's stores, but Blackbird is what started it all. After closing their retail doors last July, the shop has decided to focus on the wholesale of their best selling products. One of the newest to be part of the Blackbird library of nice-smelling goods is Triton; a perfume that is inspired after Poseidon's weapon of choice. The perfume is a cool fragrance with notes of violet leaf, iris root, cedar, aldehyde, incense, mimosa, carrot seed, dry amber, vetiver, styrax, and black pepper. The scent is meant to be subtle and refreshing, and if that is your cup of tea, then head over to Blackbird.
Source: Blackbird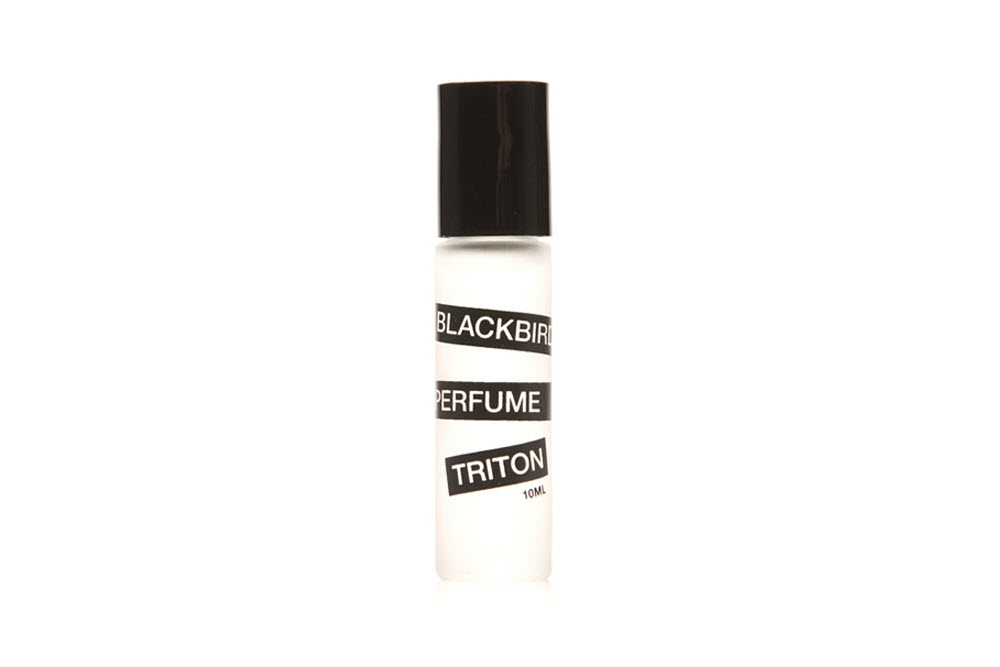 Nike KD VII USA – Pictures of Kevin Durant's seventh signature signature in a special USA makeup has been swirling around the interwebs, but here is the first official look. The aggressive basketball sneaker arrives in a patriotic colorway, and has features similar to the KD VII Elite. The toebox and front of the sneaker borrows heavily from the KD VII, but this time there is a midfoot strap that has been added for more support. The heel of the shoes use a Foamposite material with Air Max cushioning the heel. The KD has always been the affordable entry sneaker into Nike's signature line of performance basketball shoes, but with upgraded materials, those days of affordability are long gone.
Source: Wish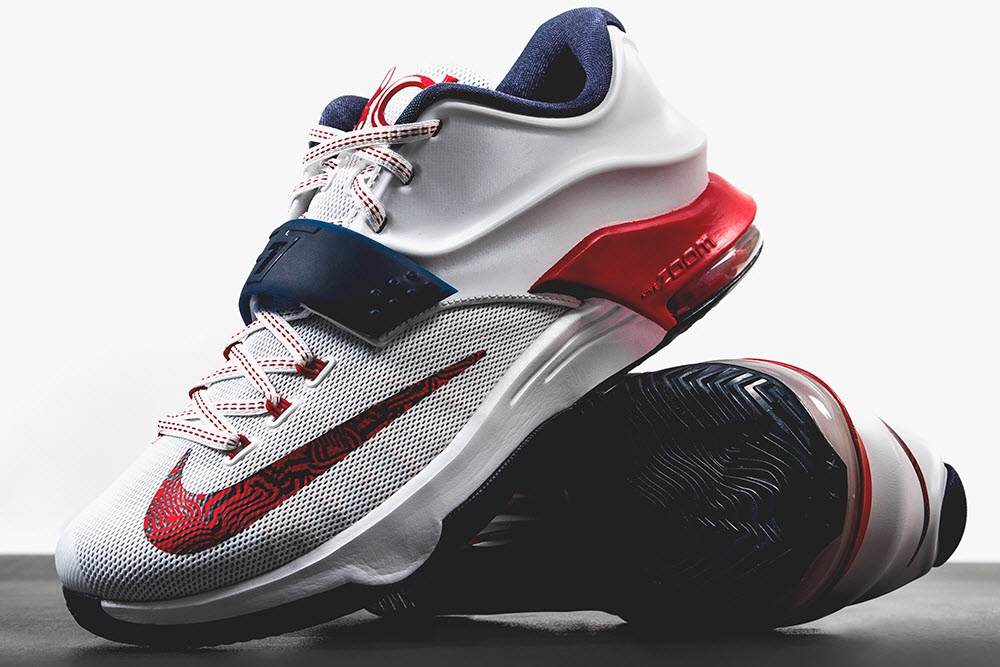 A Bathing Ape x Coca-Cola – With teaser pics and rumors abound, the collaboration between A Bathing Ape (BAPE) and Coca-Cola is finally here. BAPE's re-design project with Pepsi-Co is a decent memory as the king of soft drinks acts as the centerpiece for a collection that begins with graphic T-shirts and ends with archival workwear. The limited edition collection will also include polos, hooded sweats, headwear, and a special G-Shock watch. Expect to see the collaborative run of items to launch in stores and online July 5.
Source: BAPE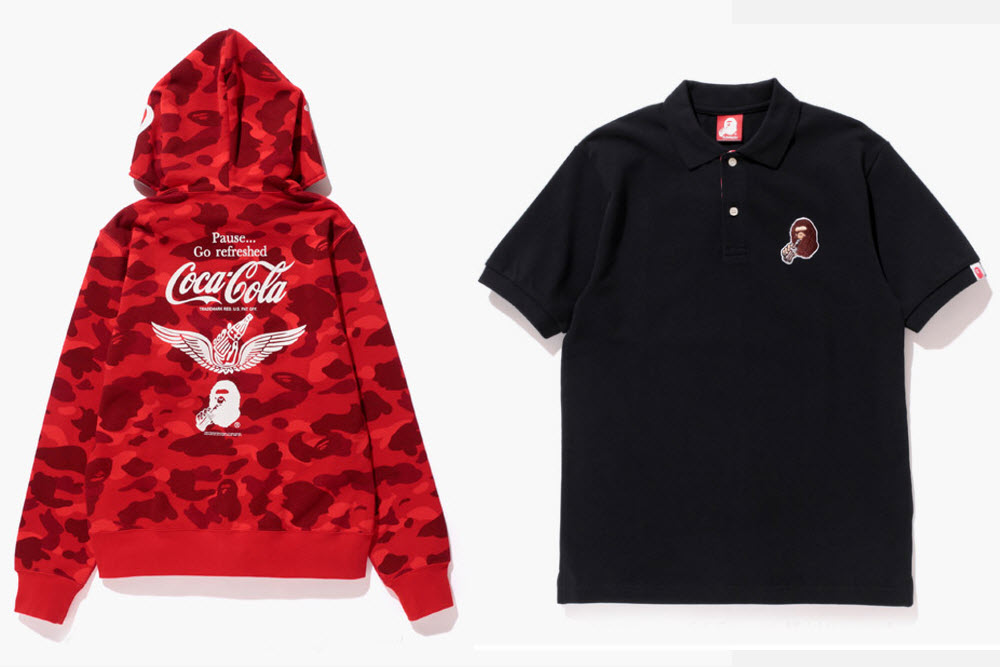 Soundhawk – What's more wretched than seeing a person with a Bluetooth headset standing at Starbucks jabbering away? Soundhawk is paving away for more douchebaggery because they just came up with a Bluetooth headset that has successfully cancelled out all the ambient chatter. This little unassuming earpiece comes laden with tiny microphones that capture the sound, process the content, and feeds you relevant audio; all in real time. All this snazzy technology also translates to a higher price point. Expect to pay nearly six times what you would expect for a Bluetooth headset with the Soundhawk retailing at $299.
Source: Engadget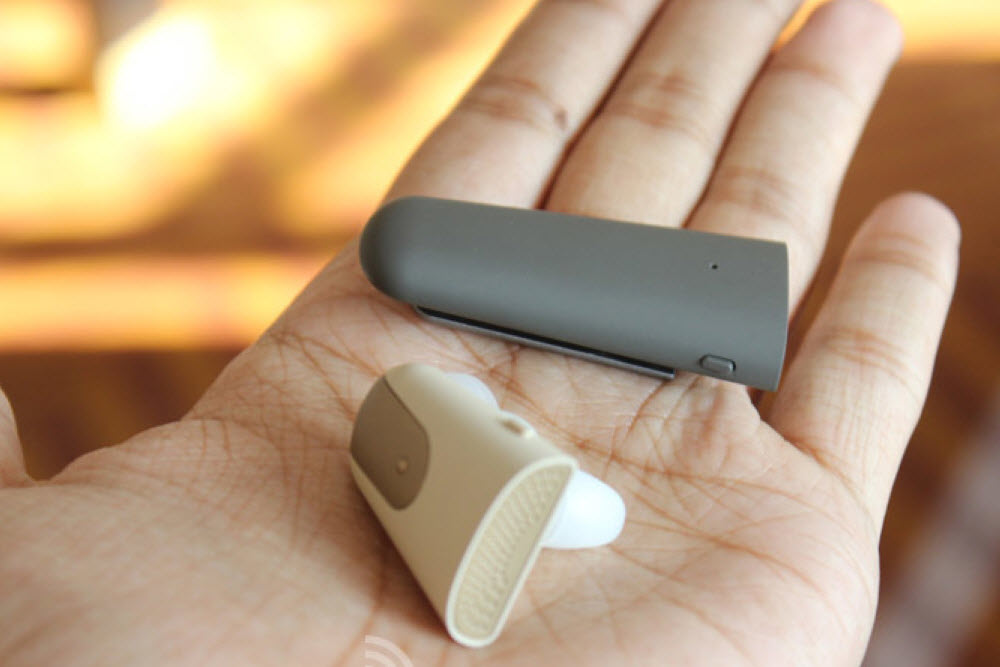 KITH x Beats by Dre – Ronnie Feig's retail operation KITH has become a brand, and after countless projects, it now has a new venture with Beats by Dre. The New York retailer and the media powerhouse create and exclusive collection that comprises of the Beats Studio Headphones and the Beats Pill 2.0 wireless speaker. The collection is inspired by Team USA's appearance in the World Cup and uses red, white, blue, and gold throughout . Look for the accessories to be available exclusively at KITH this Saturday, June 28.
Source: KITH