Hurley Phantom National Team Boardshorts – With all that Nike money Hurley built the Phantom boardshorts from the ground up. Using a special textile that is comprised of 60% that breathable, stretchable, quick drying, and extremely light. The Phantom boardshorts have already been a big hit, and now Hurley is trying to get their flagship shorts onto the international market. The new "Fly the Flag" campaign has the shorts designed under the national World Cup team colors of Brazil, US, and France. Look for this small collection to hit retailers next Thursday, May 1.
Source: Hurley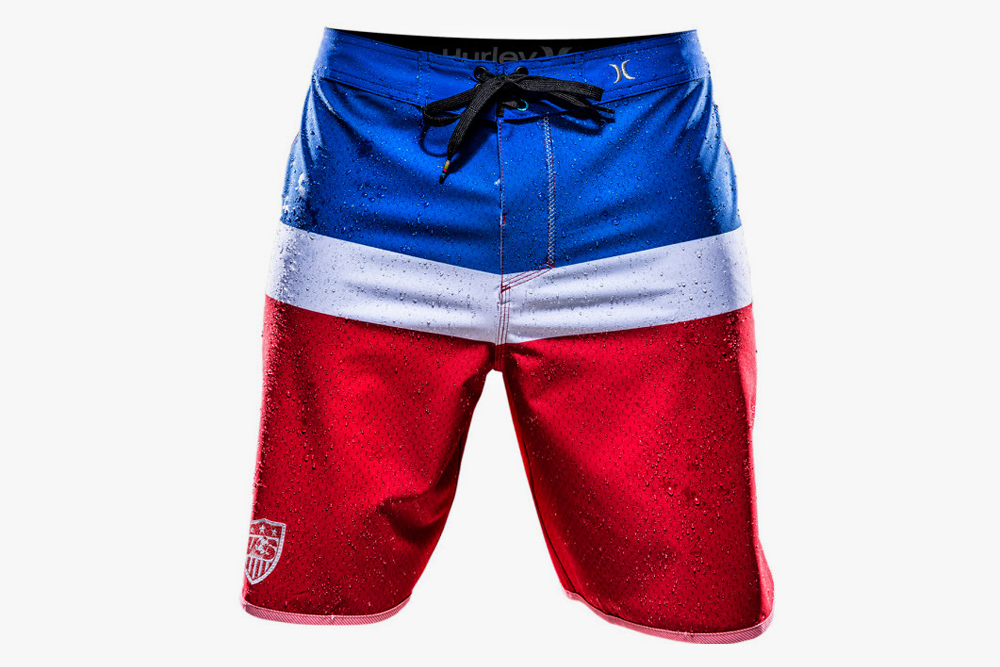 Vans x Size? – With all the technology that is infused into a pair of sneakers it's tough for a brand like Vans to compete. Luckily, this SoCal based sneaker giant can rely on clean and classic design. The Era is being used in a collaboration with United Kingdom's Size? and finds the Era without its trademark canvas. Instead of the tried-and-true textile the uppers use a supple white leather with suede accents. The iconic design continues has an even sleeker look, and a smoother silhouette. Unfortunately, this is an European exclusive, but one can hope that this minimal approach is taken for future US releases.
Source: Size?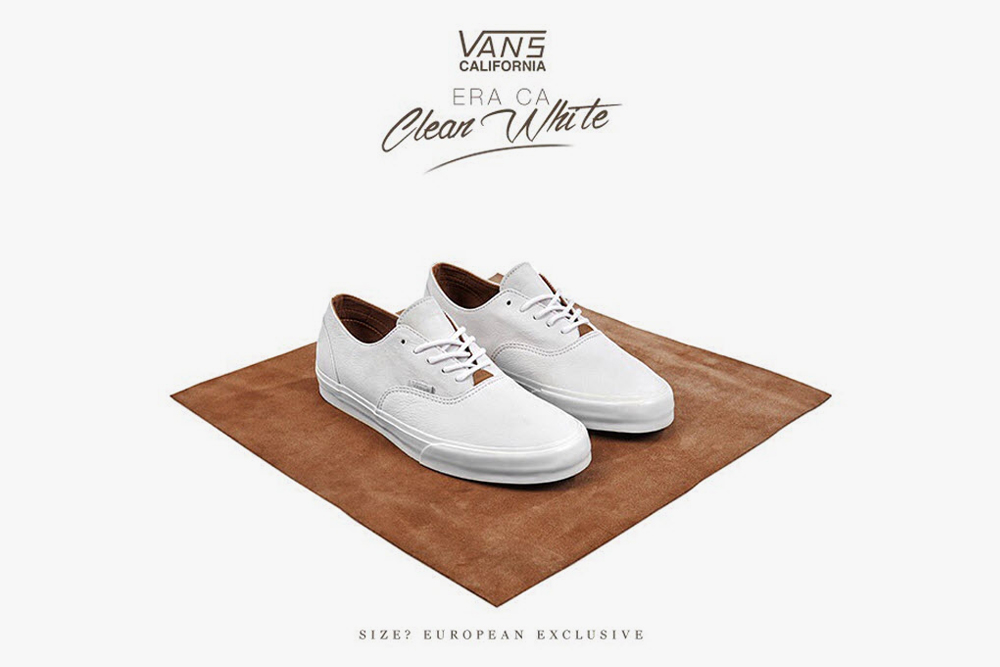 The North Face Purple Label Brush Camouflage Collection – The North Face is a different beast in Japan and flies under the flag of Purple Label. The latest collection takes the woodland camouflage print into a new direction. Using strokes from a paintbrush the new print is a blend of art and subterfuge. Check the bags to come out for the Spring and Summer 2014 collection and is set to include a daypack, waist bag, and a couple of multi-use pouches.
Source: nanamica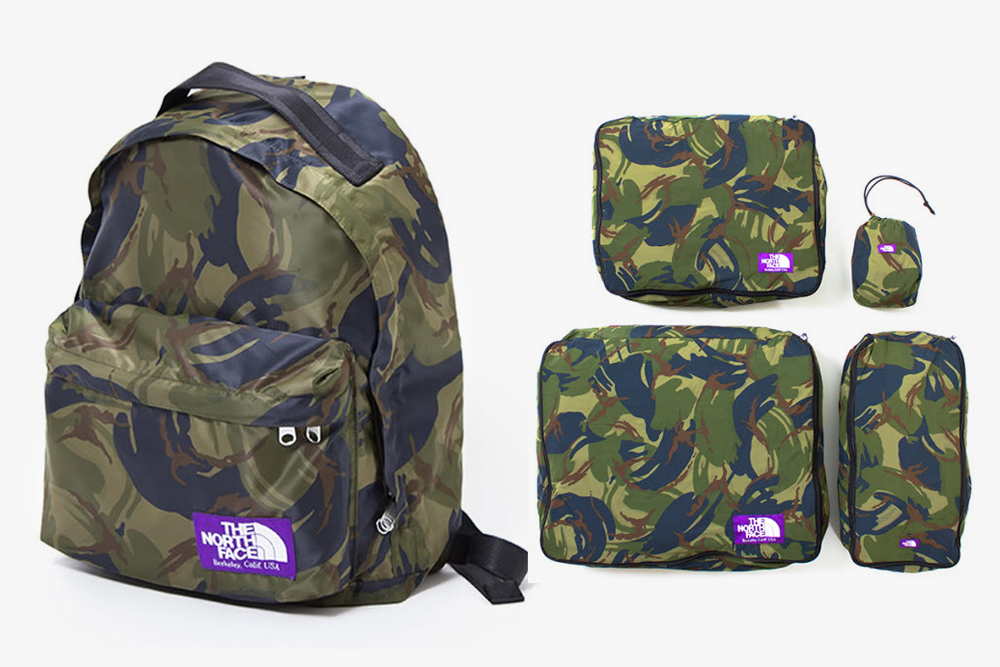 adidas Skateboarding Skate Copa Deck Collection – Skate Copa from adidas Skateboarding re-appropriated archival soccer designs and brought them into the skate world. After a couple of jerseys the adidas skate team will get a collection of skate decks. Each deck features the soccer theme and includes the name of the team rider along with a corresponding varsity number. Besides the soccer theme the decks also include co-branding from the board sponsor of each team rider. This inventive approach to skateboarding is available at select adidas stockists now.
Source: adidas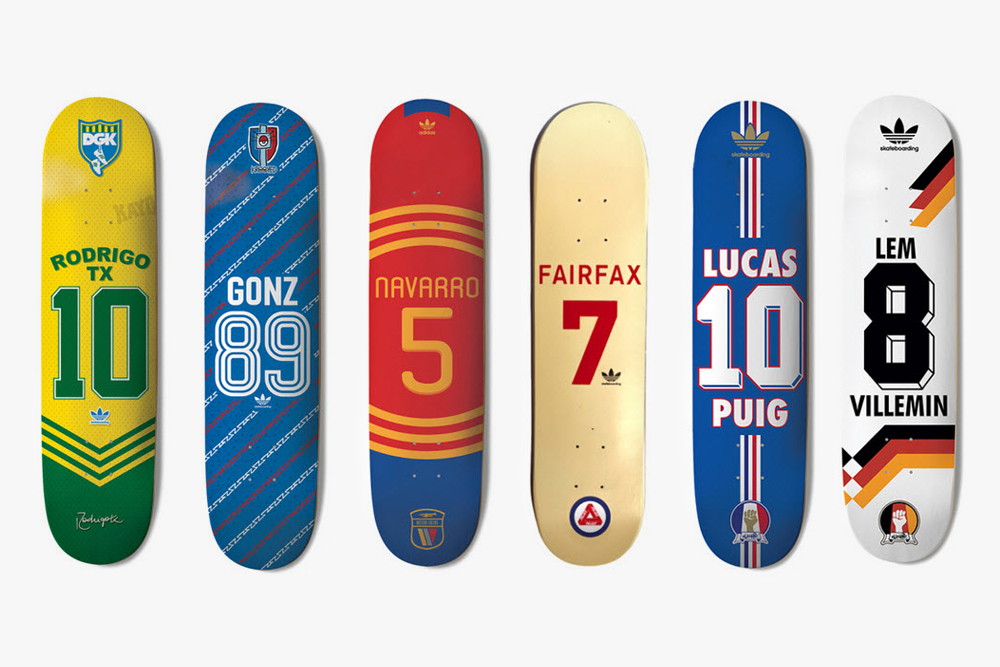 Lytro Illum – A couple of years ago the first Lytro camera was introduced. The camera looked more like a toy than a camera, but it was the first commercial light field camera that took images to another level. Each photograph captured a million lights, and combined with the Lytro software the user was able to control the depth of field, and created 3-D images instantly. However, after two years software for Samsung and Google has finally caught up (just a little), and Lytro has recently released an updated camera. The Illum is a traditional camera body that has a sensor that captures over 4,000,000 lights. This allows the user to adjust nearly every aspect of a picture; making refocusing and creating bokeh a breeze. The camera also comes with a intuitive touch screen that makes photography and edits easy.
Source: Lytro