Marvel x Five Four Capsule Collection – What in the eff? I understand that Marvel will go to great lengths to capitalize off of the upcoming Avengers: Age of Ultron flick, but what in the hell is this? The press release mentions that this is a collection created by Five Four that was inspired by the Marvel universe. I don't see any bright skin tight costumes, so this must be inspired by Marvel superheroes alter-egos; better known as regular schmucks. You need Marvel to inspire schmucks? Actually, the collection is not bad at all. Even with the dudes menacingly staring off into nothing, the pants sit right, the shirts are tapered at the waist, and the outerwear looks on point. But, all that does mean that Five Four's marketing tie-in with Marvel is unnecessary, contrived, and misleading.
Source: Five Four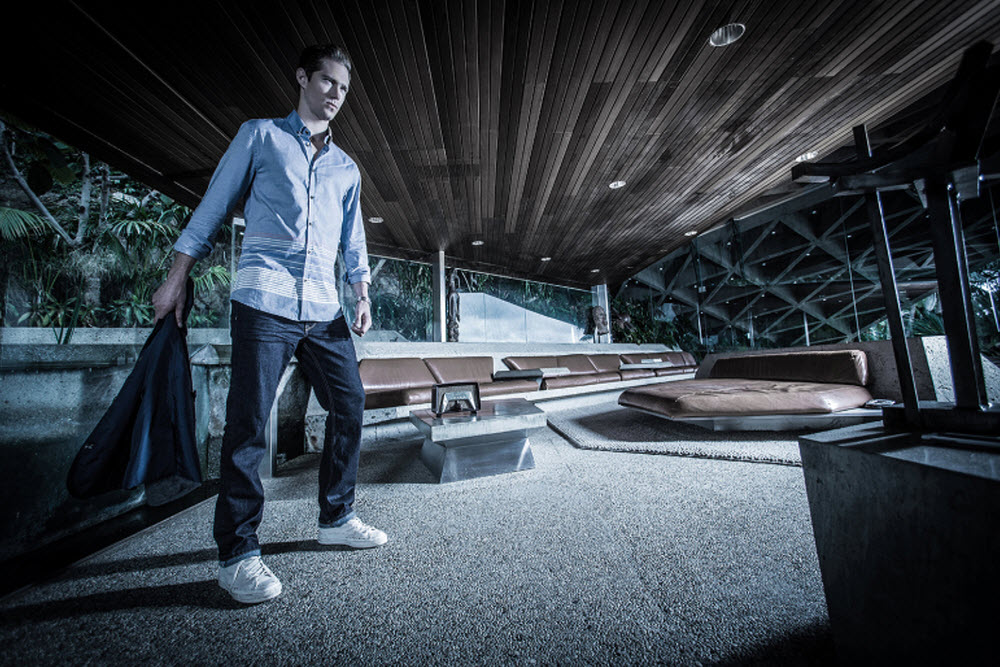 Primitive Skateboarding x Nixon – Paul Rodriguez has a world of sponsors thanks to his skateboarding talent, and for his latest project he takes his Primitive brand and pairs it with his timepiece sponsor. Nixon's Corporal Stainless Steel, Kingpin, and Time Teller are all upgraded in brushed gold and black for a special project with Primitive. Inspired by P-Rod's rich gold and black board graphic each watch features a custom engraved caseback, and a distinct primitive "P" on the crown. The watch is currently only available at Zumiez, and will open to other retailers in mid-April.
Source: Nixon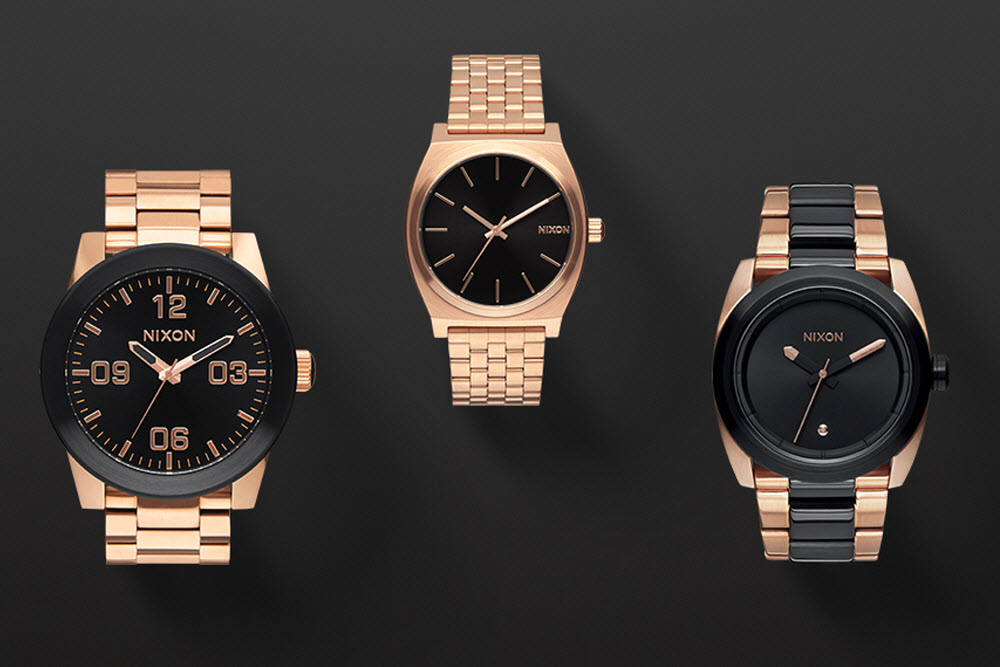 Oakley Jawbreaker – Those that take their action sports seriously already know about Oakley's dedication to optics. The Lake Forest-based company has unleashed a new pair of sunglasses designed for those that enjoy the outdoors. The sport sunglasses possesses an aggressive look with its sharp cuts and aerodynamic design. By raising the nosepiece the frame is made to easily swap out lenses, while the ear stem can be adjusted in three different positions. All these customizations means that the Jawbreaker is ready for any activity, and compatible with any face.
Source: Oakley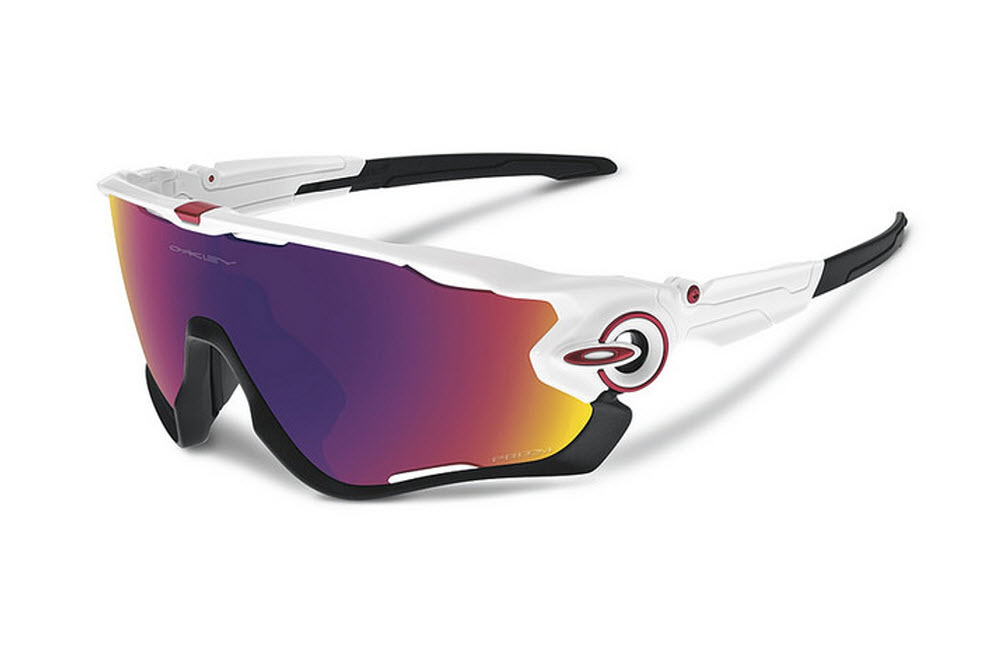 Poppy Pour-Over Coffee Machine – Artisan coffee shouldn't cost an arm and a leg, and more over it shouldn't be difficult to brew. Poppy Pour-Over takes artisan coffee to the home by offering a machine that has a built-in hopper, and burr grinder. A quick grind and it's ready for the 50 oz. water reservoir to make the perfect cup of brew. The machine also works with the Wink app to adjust settings, and the App also lets you share recipes and techniques. All you need are some beans, and you can save yourself a couple of bucks on coffee.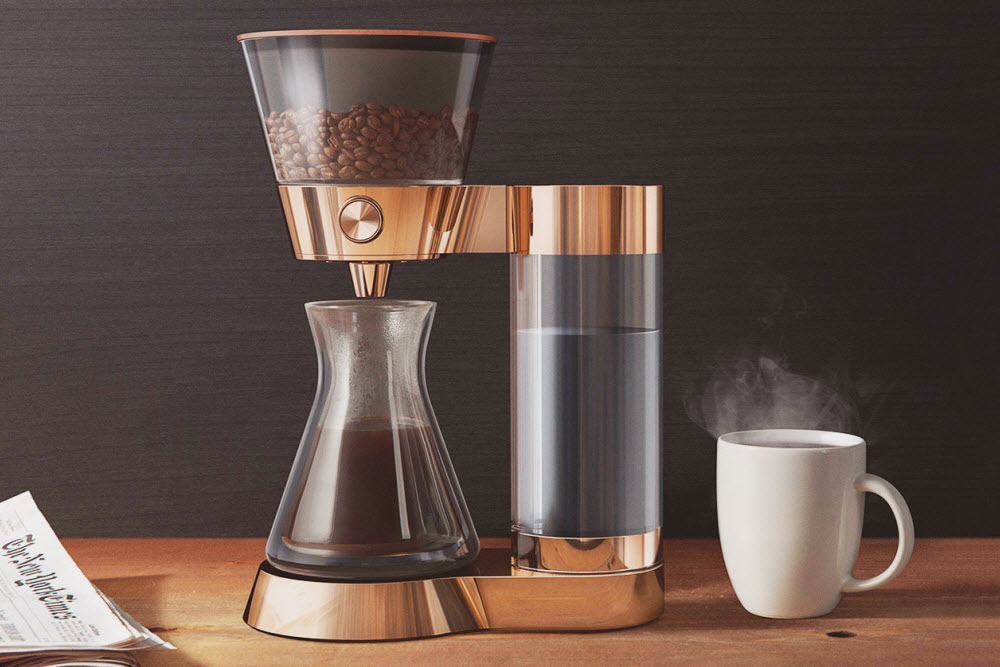 Bait x Asics "Splash City" – Bait is gearing up to open a new store in San Francisco, and what better way to commemorate the event then a collaborative sneaker that rides the coattails of the NBA's hottest team. The "Splash" City" Gel Lyte V is inspired by the Golden State Warriors and arrives with a black based that is enhanced by a rich blue suede, and complimented by a reflective 3M gold. Each pair will arrive with three lace options, and release is set to release next weekend, April 11 and 12.
Source: Bait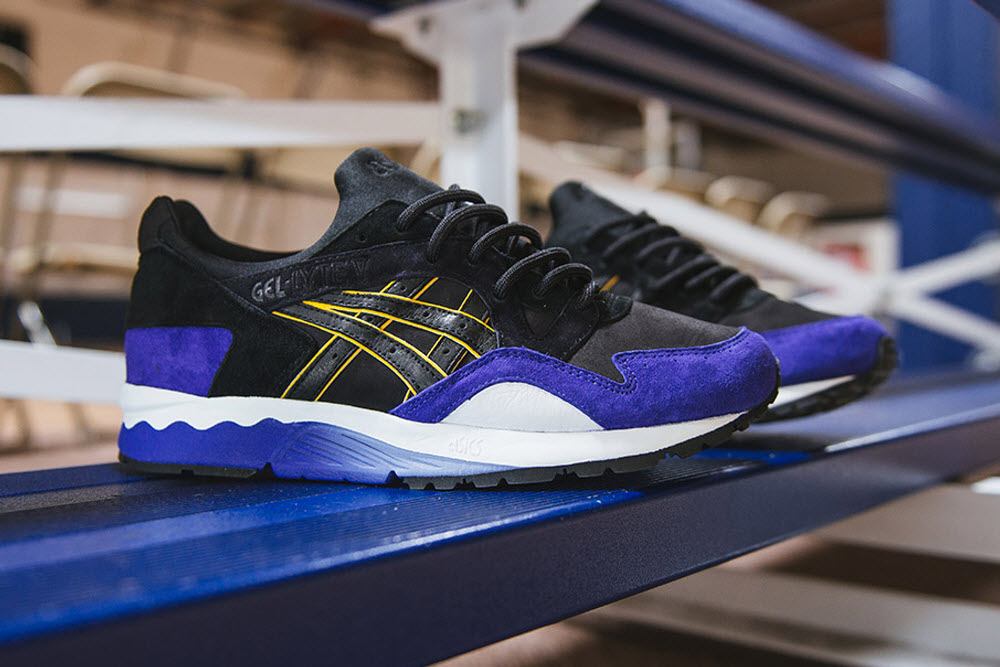 Supreme x Stone Island – Supreme just pulled a fast one on their fans by releasing another project with Stone Island. The highly anticipated collaboration from last year makes a reprise as an Europe exclusive sold on the Stone Island online store. Using paisley and stripes as the central theme the collection features a half-zip anorak in two different paisley patterns. In addition to the paisley print there are a trio of long-sleeve striped shirts that can easily be mistaken for prison garb. Add a cup of baseball caps, and you have a nice little capsule collection that was snuck out for to be released today.
Source: Stone Island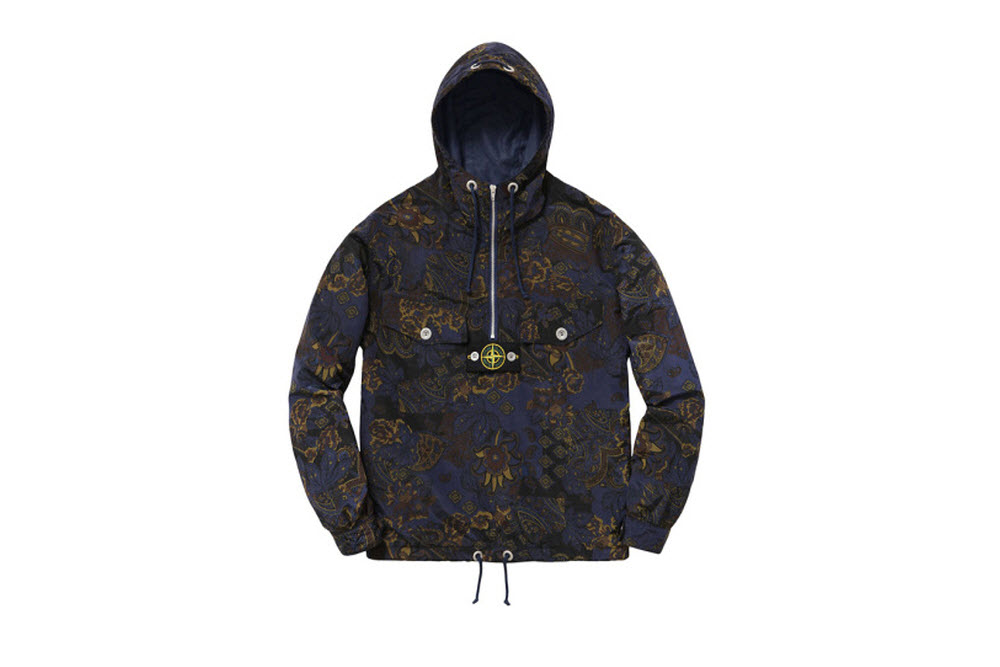 Nikon 1 J5 – As a somewhat of a camera nut, I can safely say that Nikon's interchangeable lens cameras suck. A LOT. Even Ashton Kutcher and Nikon's DSLR pedigree was enough to sell these things, but maybe things are going to be different. The new Nikon 1 J5 is the latest in the mirrorless/interchangeable lens market and it comes with some physical and technological upgrades. For starters it drops the all metallic body in favor of a retro-inspired finish that blends leather and metal. There is now a flip-over screen for selfies, and the weak sensor has been upgraded to a 1-inch CX-format. Boosting a 20.8 megapixel sensor the camera is capable of 4k movies at 15 frames a second, and there is NFC and Wi-Fi connectivity to skip the cords. These are some nice updates to a really crappy camera line, and hopefully it can warrant Nikon's relevance in this highly competitive market.
Source: Nikon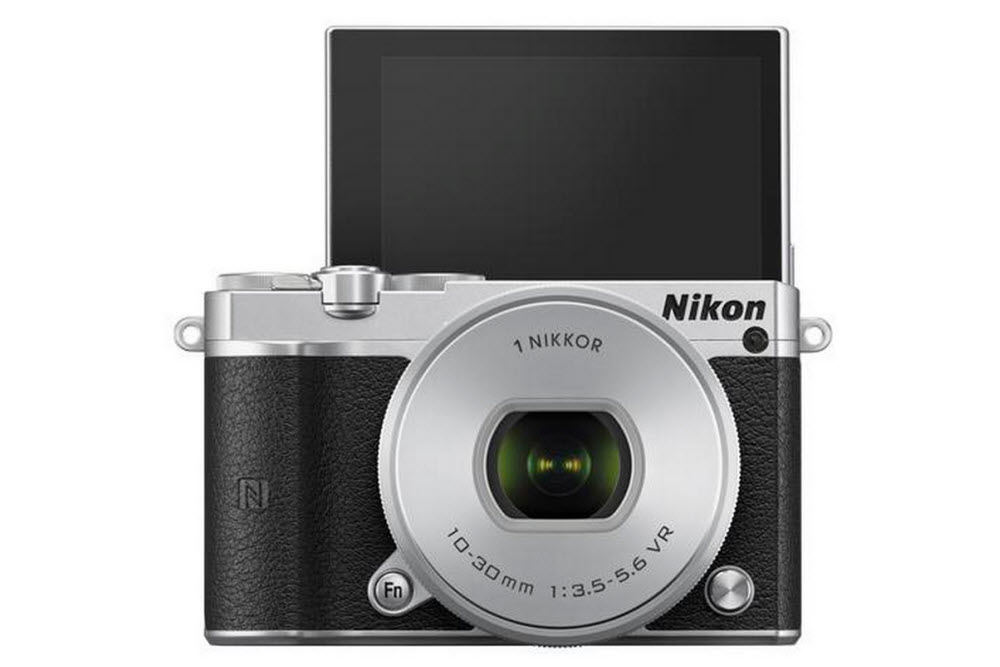 Nike Foamposite One "Gone Fishing" – One of the on-going jokes in the NBA is that players whose teams do not make the play-offs or are eliminated from the play-offs are relegated to go fishing. Nike is turning that joke into one of the dopest Foamposite colorways to come about. The space-age Foamposite uppers use a metallic pattern that mimics fish scales, and the outsole is slick translucent icy blue. The familiar Penny Hardaway 1 Cent logo is replaced with a fishbone to complete the special colorway. Look for the "Gone Fishing" edition of the Foamposite One to go sale June 20.
Source: Solellionaire