Daniel Johnston for Supreme – I think I'm too old for graphics on my work jacket and short-sleeve button-downs, but can probably make an exception for Daniel Johnston. Supreme teams up with the prolific artist for Spring 2015 and the result is a collection that will have fans waiting in long lines. Johnston's personal battle with schizophrenia and bipolar disorder is often credited for his unique approach to graphics, and this project explores Johnston's disjunctive style. The collection will of course have the usual graphic T-shirts, but will also include a few pieces of workwear, athletic sweats, a baseball raglan, and a few snapbacks.
Source: Supreme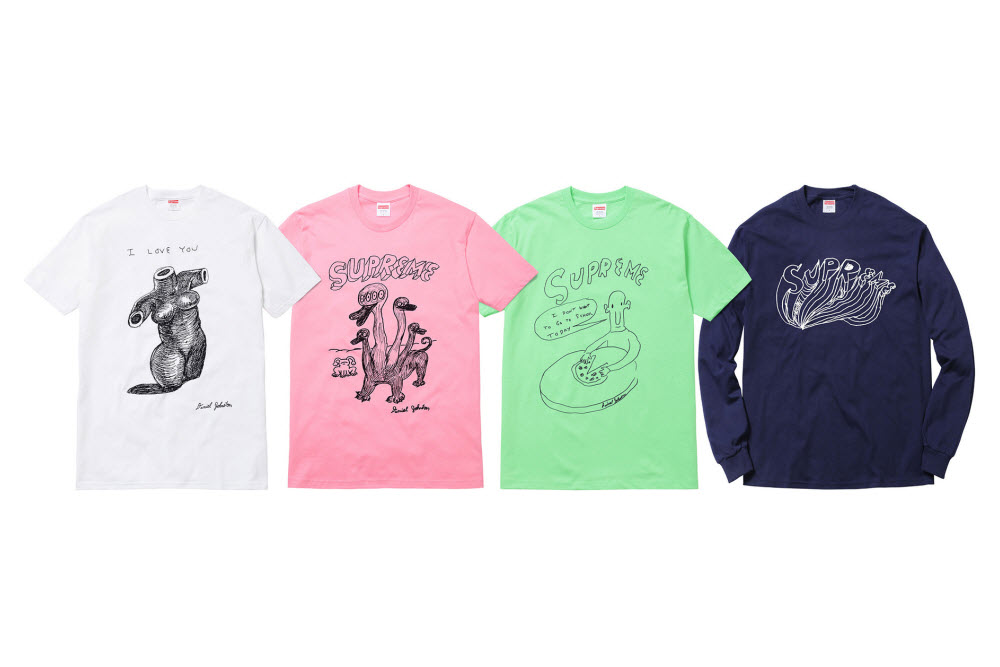 LG G4 – The LG G3 was a huge improvement over the G2 because it looked like LG actually listened to their customers. Instead of a bunch of obtrusive LG apps, the operating system had a few tweaks and runs buttery smooth. This philosophy also finds its way onto the new G4, and while the complete spec sheet isn't out there seems to be some heavy upgrades. For starters the G4 comes with a leather back and a slightly curved screen that comes in measuring 5.5 inches. The camera will be updated to 16-megapixel, f/1.8 shooter with laser autofocus and an infrared color spectrum analyzer for more accurate color reproduction. No word on the processor, but the good news is the LG is one of the few companies that will allow an interchangeable battery and come with an microSD card slot.
Source: The Verge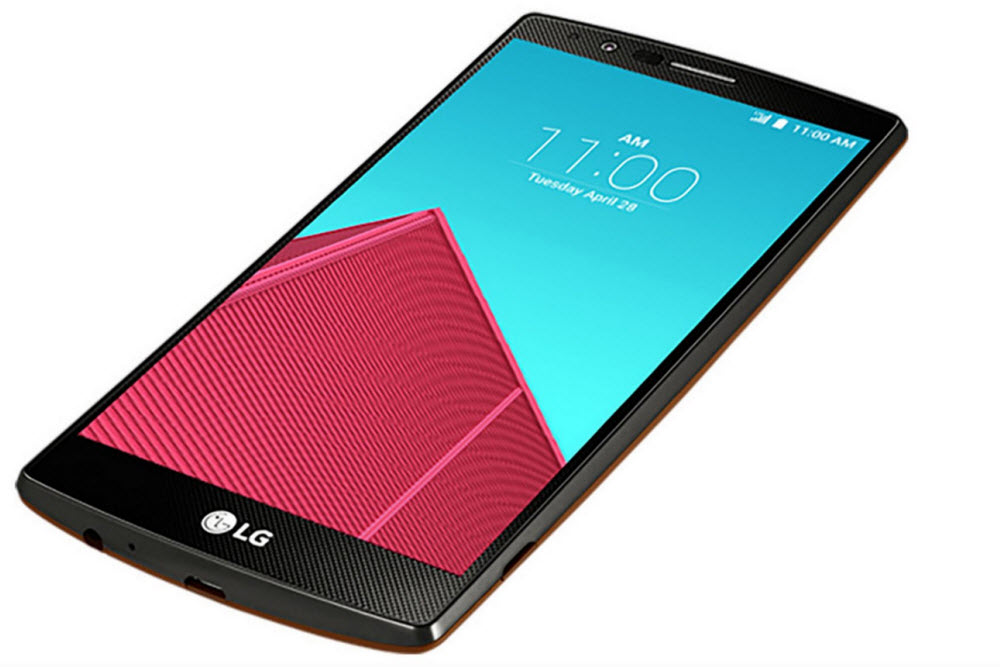 Jack Spade Bonded Trench – Bonded jackets with taped seams are usually reserved for the athletic and outfitting crowd. Finding a traditional look with technical features can be tough, but Jack Spade has you covered. Their new trentch is a timeless look that also arrives with the benefit of taped seams and a superior fit. In addition to a properly tailored fit the jacket arrives with eyelets for ventilation, and a traditional look those who prefer classics will appreciate.
Source: Jack Spade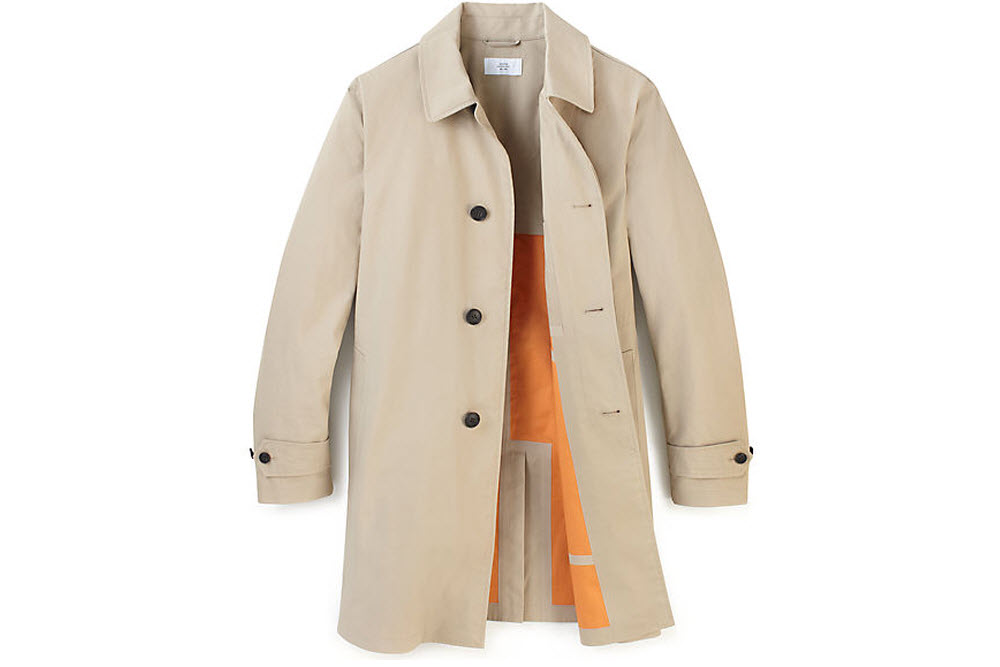 Reebok Furylite – The Insta Pump Fury gets plenty of love, but what about those who love the design and prefer not to have to press a plastic pump to get a good fit? Thanks to the clever designers at Reebok, we have the Furylite, an affordable runner that allows you to leave the InstaPump C02 canister at home. Using the same iconic silhouette, the popular runner returns with red rope laces in lieu of the Pump. The colorway stays true to the original and uses a lot of bright neon, black, white, and red.
Source: Reebok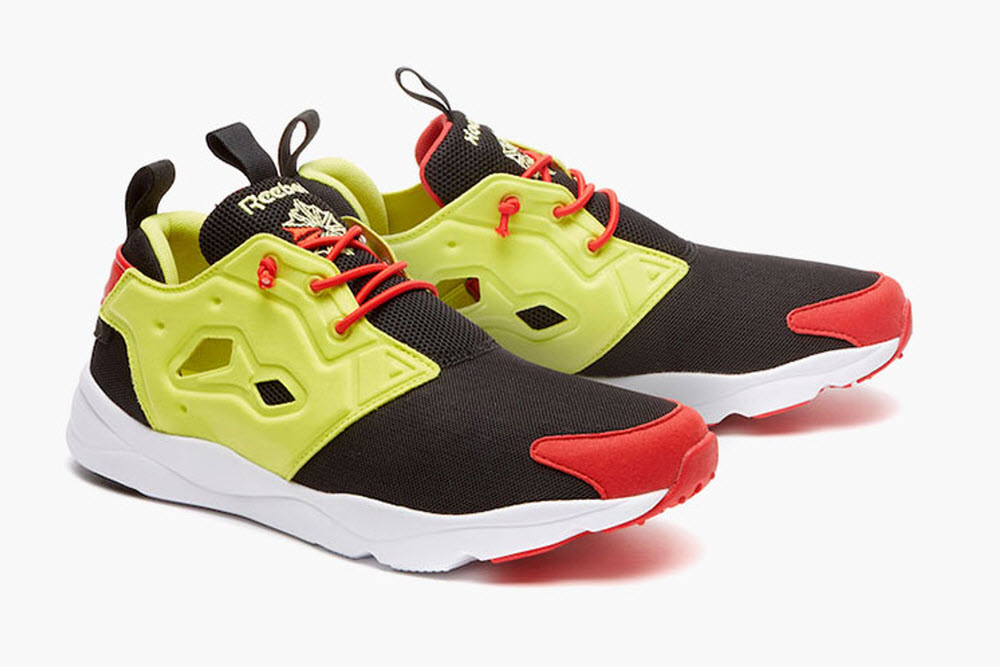 Red Weapon – Are you ready for unparalleled visuals? Because that's what you're going to get with Red's announcement of the Weapon. After conquering the world of 4K, the Weapon is a full frame video camera that is capable of 8K raw shooting. Human eyes can only perceive 10k, so we are just a few steps away from film that can replicate reality. Inside the Weapon is a 40.96 x 21.6mm sensor that puts full frame DSLR cameras to shame. I don't know who needs 8K footage when there aren't any televisions that can reproduce the quality, but this is more about the future of movies than it is about a new gadget.
Source: Engadget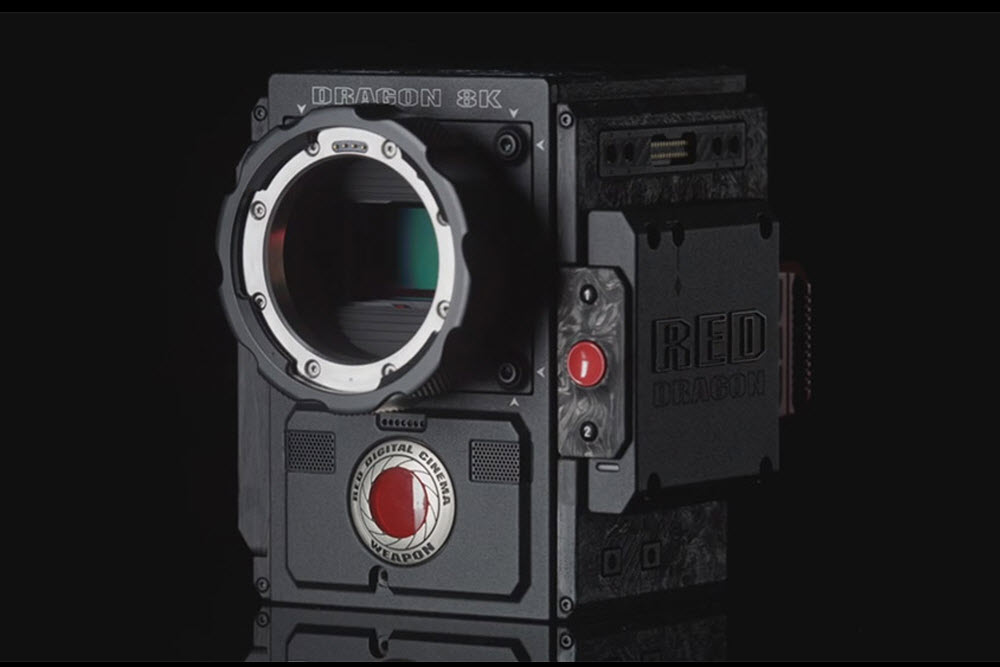 Snap Power Charger – Electrical outlets with USB plugs are nothing new, but how many of us actually know how to wire all that stuff to make the switch? Snappower doesn't require a handyman or electrician to get thing to work. In fact it's as easy as a snap. See what I did there? Thanks to smartly-placed prongs, you simply remove our existing plate and replace it with the Snap Power, and you now have a two working outlets, and an additional 1 amp USB plug.
Source: Kickstarter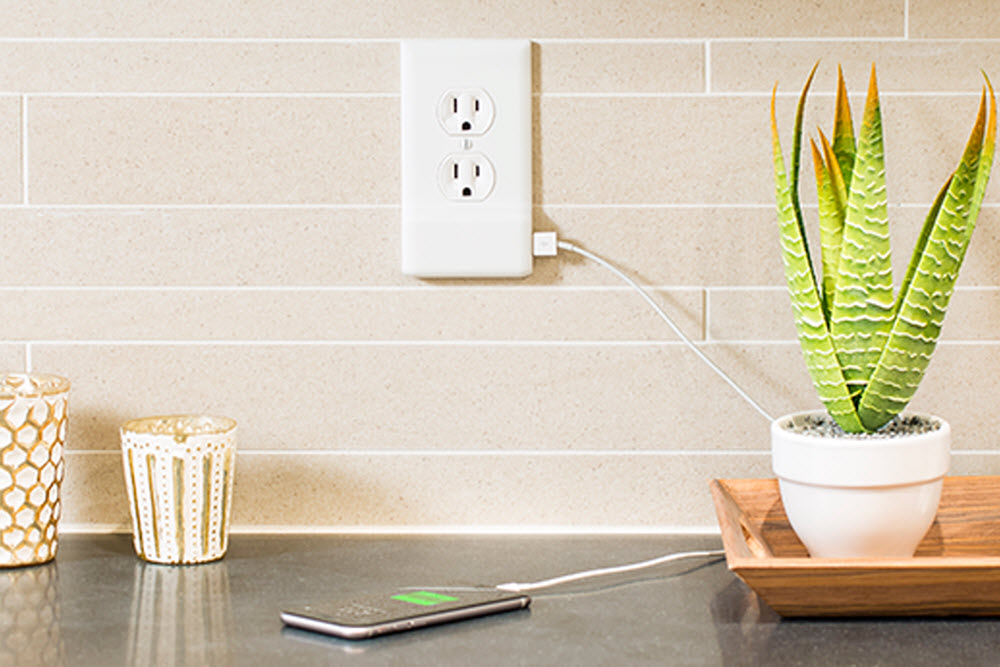 NikeLab Kobe x Elite Low HTM – Kobe's sneakers are always known for their performance, but every now and then you get one of exquisite beauty. The latest project is with a trio of notable designers. Hiroshi Fujiwara, Tinker Hatfield, and Mark Parker (HTM) will each have their hand on three new colorways that include two different sets of screw-in aglets in varying metallic finish color. HTM branding will be subtly placed throughout and expect Nike to employ their latest cushion technology.
Source: Nike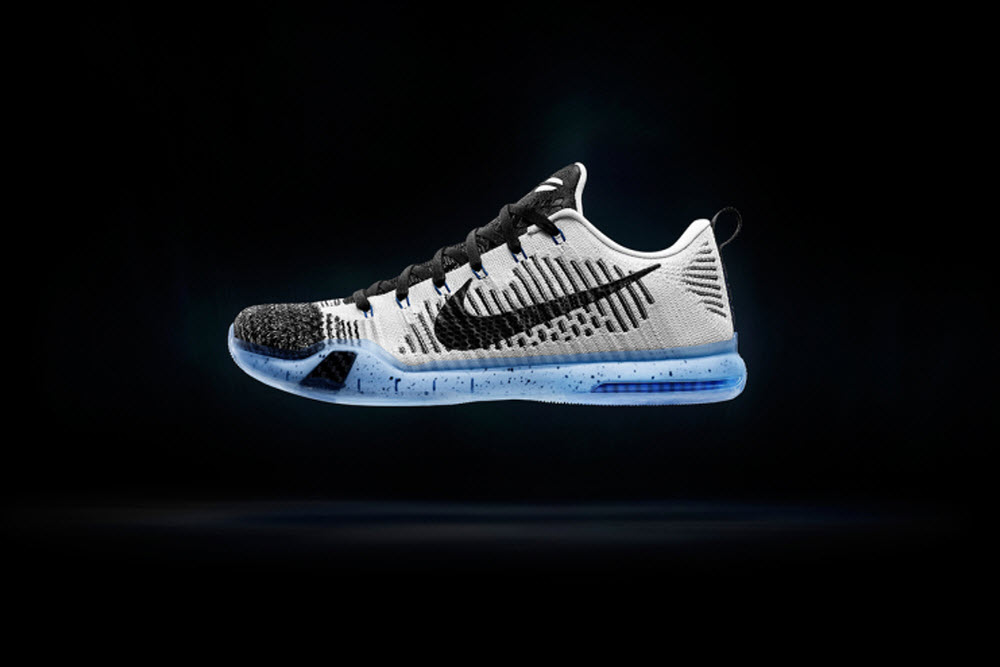 Lensbaby Velvet 56 – With a name like Lensbaby, I never took the company seriously. But I got a lot of photographer-friends that swear by this company, and the new Velvet 56 looks pretty legit. For starters, the 56mm focal length is a nice sweet spot for those that enjoy portrait pictures. The low aperature of 1.6 means it lets in plenty of light, and Lensbaby promises a soft, dream-like texture found in more expensive classic portrait lenses. Unlike previous models, the Velvet 56 does not require adapters and is available for Nikon and Canon.
Source: Lensbaby