Shwood x Louisville Slugger – Up to bat for April is a collaborative collection of sunglasses between Oregon's Shwood and legendary Louisville Slugger. The Kentucky-based baseball bat maker has been supplying major leaguers for the last 130 years, and this rich ash wood is being tested across a series of frames. Look for the sunglasses to employ the paint-dipped handles, flame-tempered finish, and the Louisville Slugger logo; just as you would expect on the bats. Shwood also went into a lot of detail with the packaging and has the collaborative sunglasses accompanied by a display box, custom trading card, leather carrying case, and a matching Louisville Slugger bat.
Source: Shwood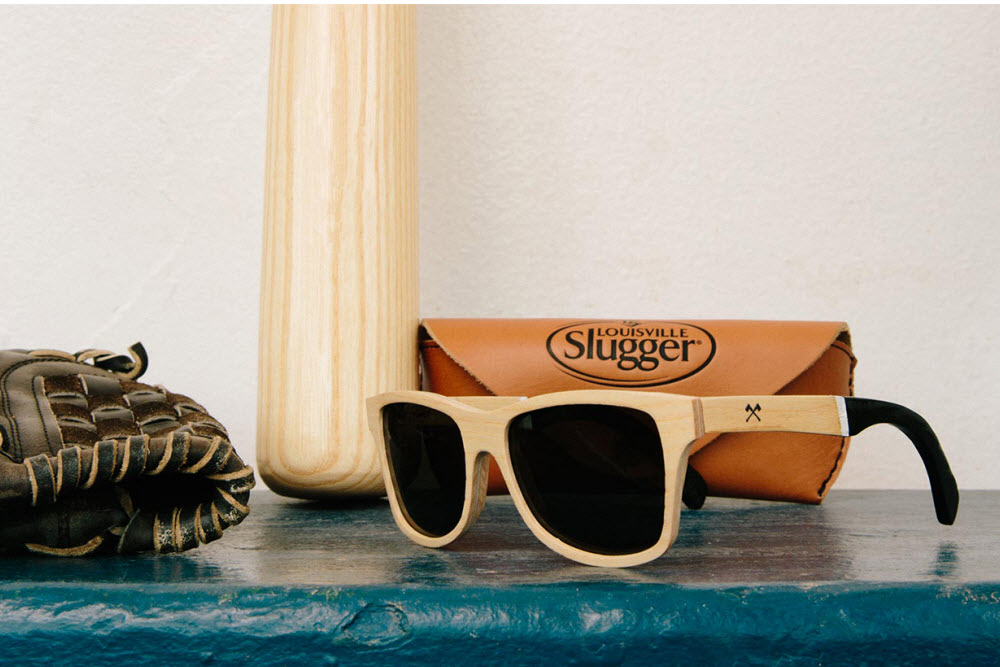 Grillbot – Grilling is pretty awesome. Good food and tasty beer is a surefire way to spend a nice summer day, but the cleanup is pretty taxing, The tedious task of cleaning the grill becomes easier with the Grillbot. The automatic grill cleaning robot comes with three wire brushes attached to three powerful electric motors. An alarm and LCD timer allows you to set the Grillbot and walk away while the handy machines takes all the crud off the grill. A Roomba for that dirty grill will make the cookouts a lot more bearable.
Source: Grillbot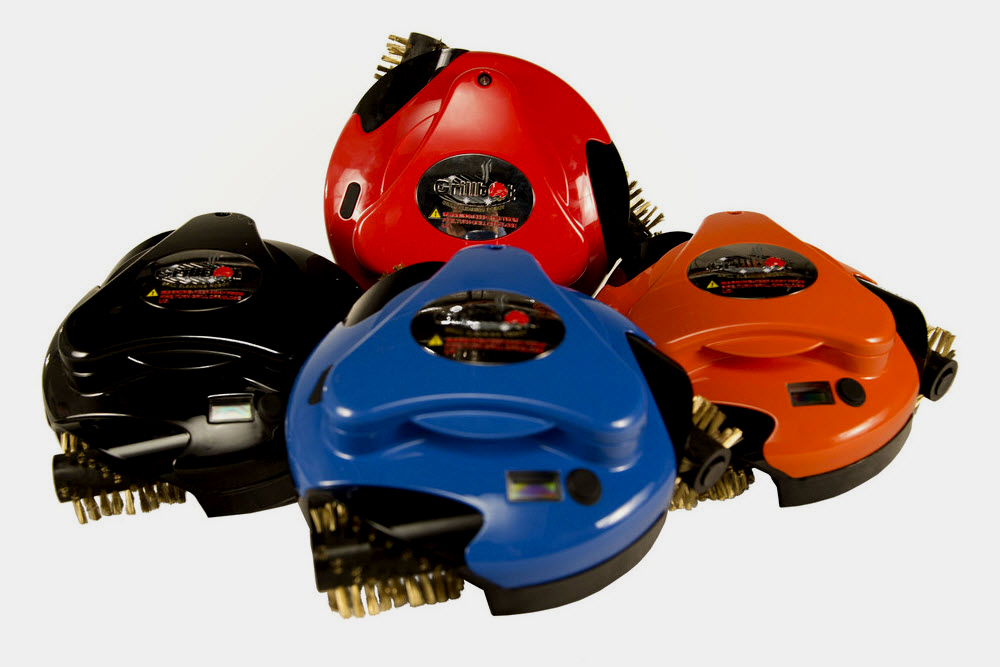 Aether x SPIDI – Technical functionality meets old school leather as San Francisco's Aether is approached by motorcycle enthusiast SPIDI. The union is resulting in the Eclipse jacket that is equipped with a leather quilted shell, along with armor integration in the elbows, shoulders and back. The hard plastic armor may be removed to give it a less structured look. The jacket works well on the track just as well as it would on a cold night out. Good leather does not come cheap, and the Eclipse will retail for $1,195.
Source: Aether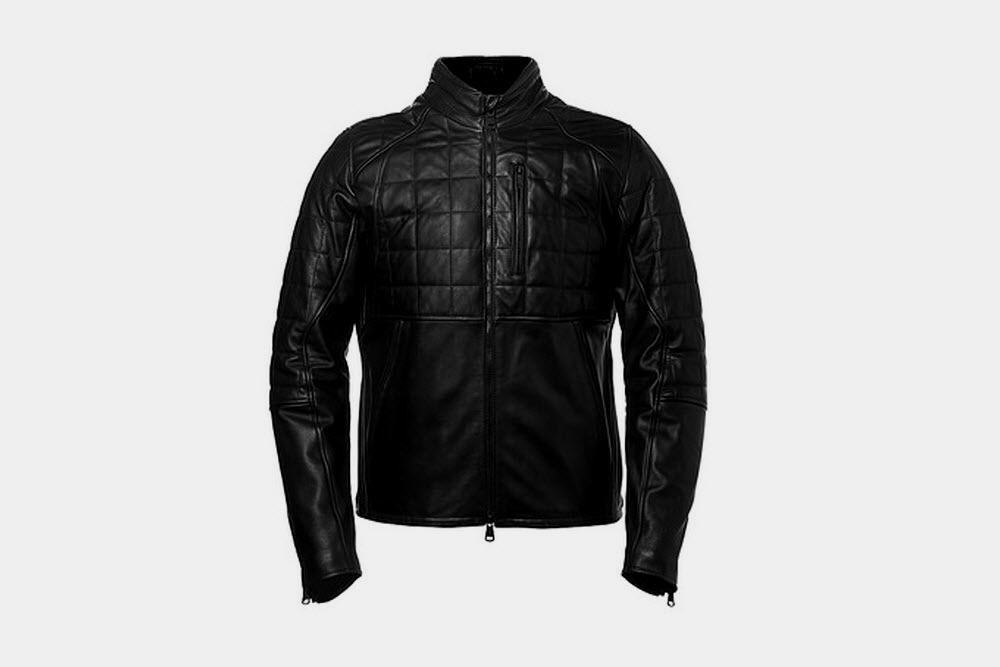 Olympus Stylus Tough TG-3 – The iPhone takes some amazing pictures, but what about the ski trip to Mt. Hood or river-rafting at Kern river? The new Stylus Tough TG-3 is made ready for the wilderness. The TG-3 is ready for any condition and is freezeproof  to -14º F, waterproof to 50 feet, shockproof from seven feet, crush-proof to 220 lbs., and dustproof. It also takes some amazing pictures with its ultra-fast f2.0 lens, 16MP backlit CMOS sensor, and the latest TruePic VII image processor. Look for the TG-3 to joing the Olympus line-up in June.
Source: B&H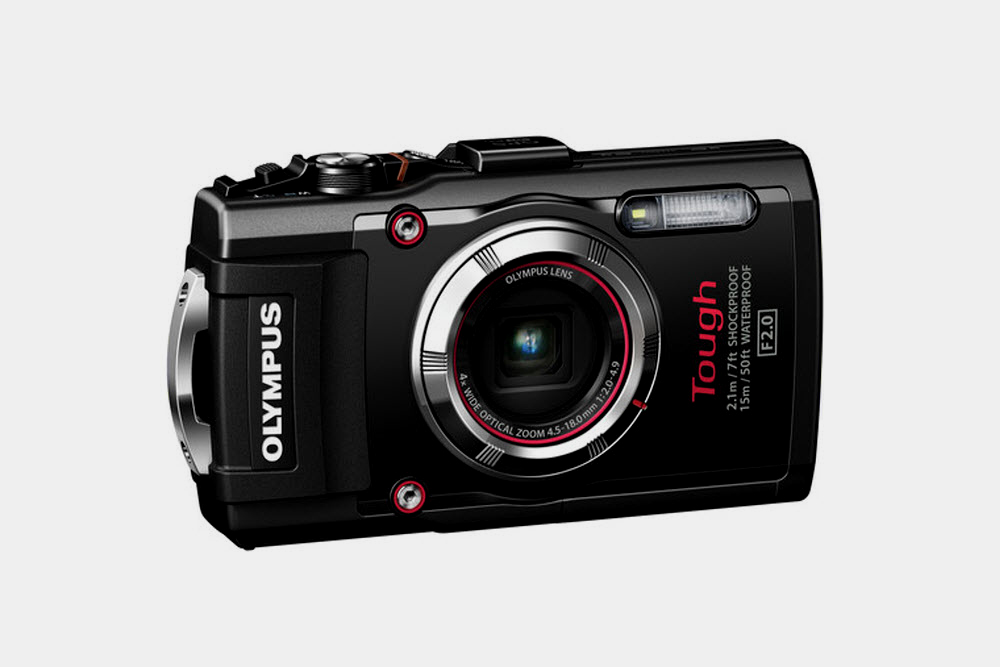 Packer Shoes x Saucony – Saucony has had the sneaker world ablaze with their recent runners, but let's not forget that they also had a basketball division. The Saucony Hangtime Hi returns this Saturday with the help of sneaker stalwart Packer Shoes. Look for a special Brown Snake edition of the high-cut classic basketball shoes. The sneakers arrive with rich brown suede uppers and snakeskin paneling along the Saucony logo and collar. Watch for the Hangtime Hi Brown Snake to arrive exclusively to Packer Shoes on April 4.
Source: Packer Shoes