Primitive Spring 2015 Delivery 2 – Primitive has come a long way from being just another skate shop in The Valley. With Paul Rodriguez as a partner, it was a matter of time before the store became a brand, and spring 2015 is underway with a second delivery. The skate-centric streetwear brand heavily uses military apparel as inspiration for the collection, with jackets embroidered with the admiral star, pants made from durable ripstop, and the use of military stenciling throughout. In addition to milspec-inspired pieces are cut-and-sew baseball jerseys and a huge selection of graphic T-shirts, athletic fleece, and headwear.
Source: Primitive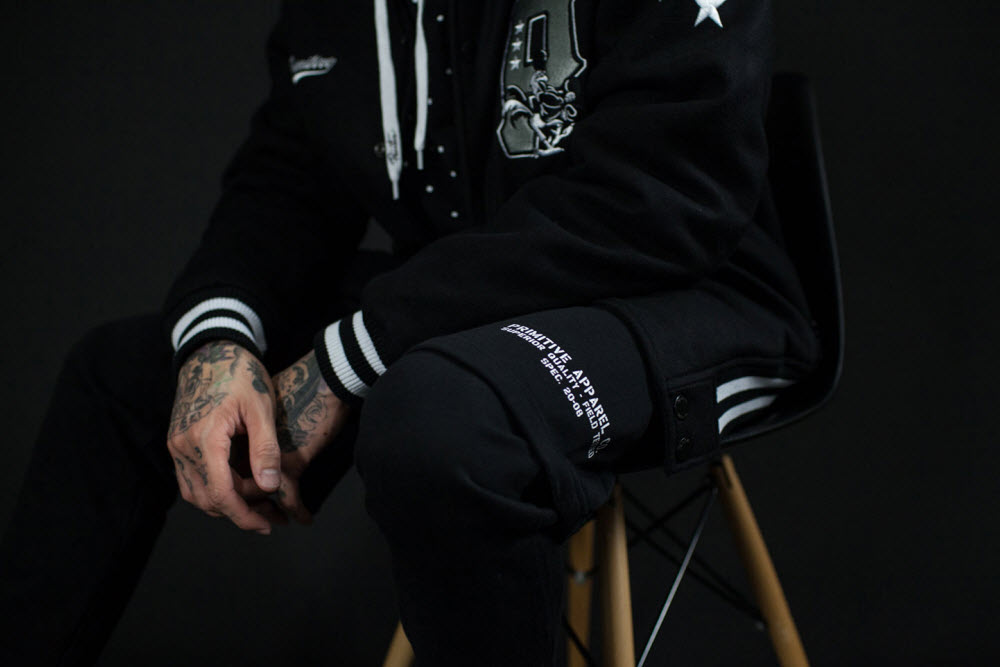 NEIGHBORHOOD Booze Panther Incense Chamber – From the reaper to the smoking monkey, NEIGHBORHOOD has been knocking it out of the park with their incense chambers. Using Kaolin clay porcelain, the incense burners have two parts and are functional works of art. The upper piece is made to hold the burning incense, while the bottom chamber holds an ample supply. For spring 2015, the Japanese label uses the majesty of the panther with the porcelain, revealing the thick sinewy muscles of the beast. NEIGHBORHOOD could have found a more appropriate place for the cork, but it's still pretty dope.
Source: HAVEN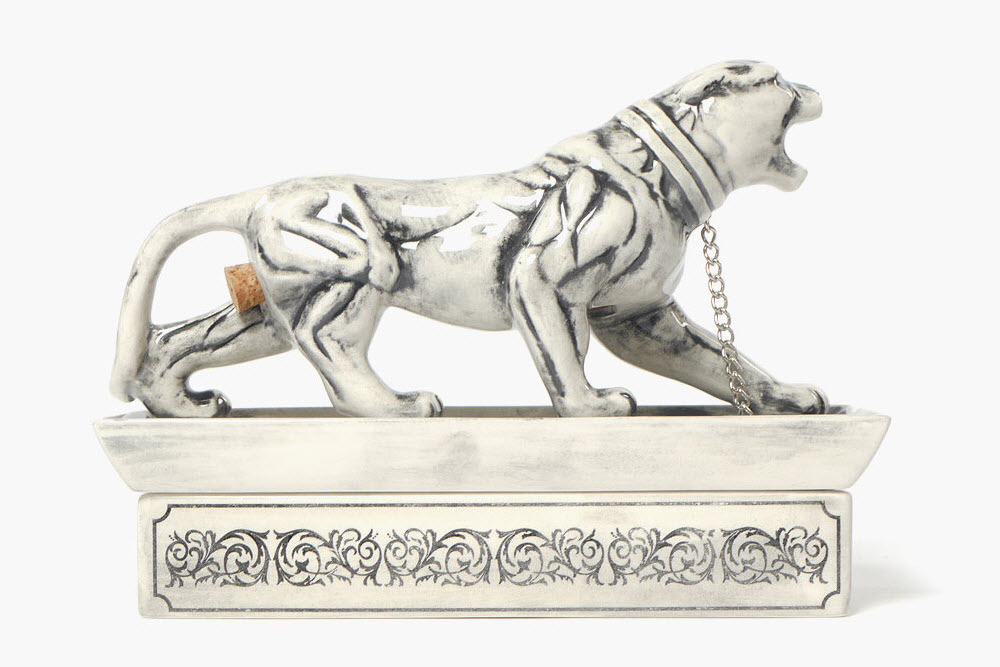 Common Projects x Très Bien Achilles Canvas Dark Blue – After a successful project last season, Common Projects turns to Swedish retailer Très Bien for another exclusive model. Following in the footsteps of the sold-out Achilles Gum Sole Black, is a new model that arrives in a beautifully rich, dark navy. The uppers consist of canvas that is draped in leather and suede. The premium materials sit atop of gum-colored, vulcanized outsole, and the only branding is the famous Common Project fold foil stamp.
Source: Très Bien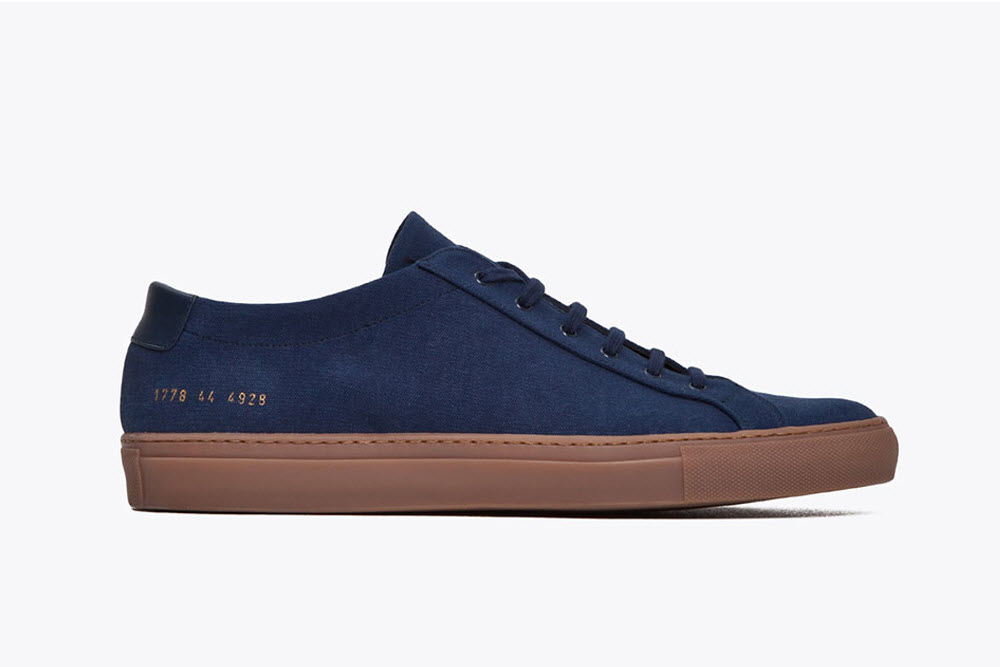 Pivotel Satellite Sleeve – Whether you live in bustling Los Angeles or in the deserted high desert, there are times when you can lose a signal and drop your voice and internet connection. The only surefire way to stay connected is satellite, and Pivotel has created something for those that always need to stay in touch. The Australia-based company has created a slip-on sleeve that adds their satellite service to your smartphone. In addition to your existing service, Pivotel adds another level of sms, email, and internet connection through their satellite services. The sleeve runs for about $1000, is only compatible with a handful of devices, and service charges are available by subscription.
Source: Pivotel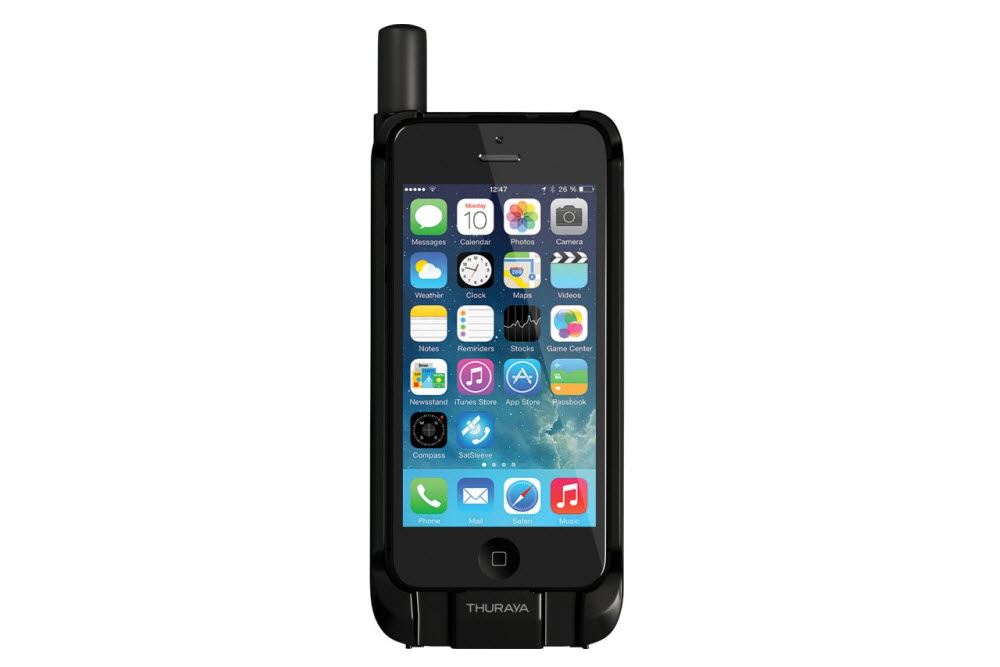 SodaStream MIX – If you have shitty gift-givers, then you probably have a SodaStrream sitting in your kitchen now. The little machine uses a replaceable CO2 canister to carbonate water. You add a bit of flavoring, and you're on your way to enjoy homemade soda. It's not a bad idea, but SodaStream is really just a novelty, and the company wants to change that with their new SodaStream MIX. The new MIX isn't just able to carbonate water because it's capable of making any liquid taste fizzy. From juice to booze, the MIX is ready to inject carbonation into any liquid. In addition to this insane ability, the machine arrives with Bluetooth connectivity (I don't know why you need this to make soda), a huge color display, and it's all designed by award-winning creative Yves Behar.
Source: TheVerge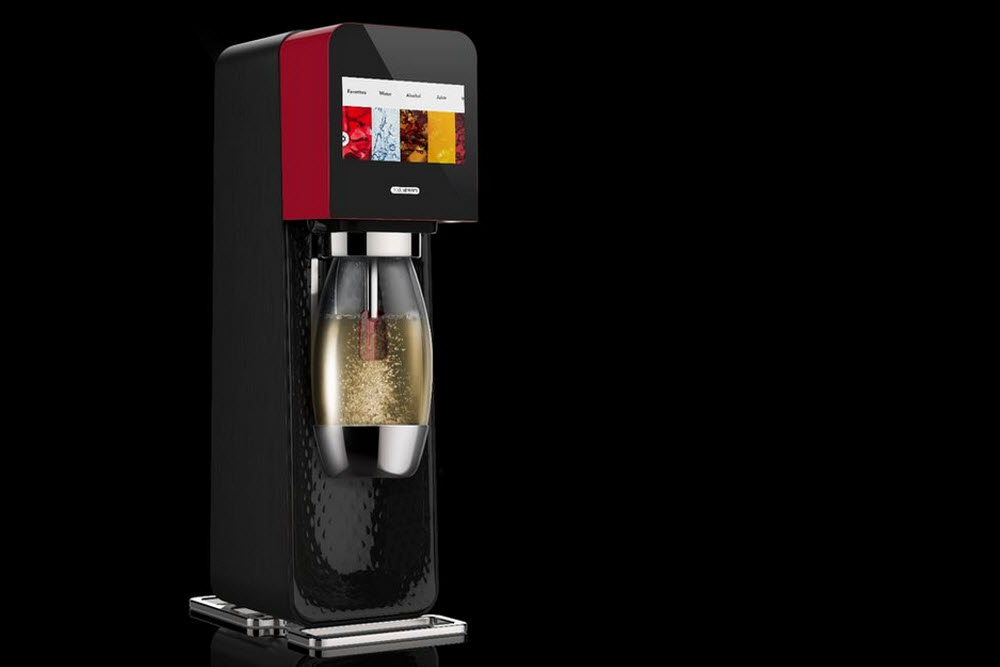 ColorWare x Beats Pill 24K – ColorWare upped the ante last year by throwing safari print across the Beats Pill, and the Bluetooth speakers quickly sold out. The two brands come together again this year to see if lightning can strike twice with a limited edition 24k gold version. The portable and slender speaker lends itself beautifully to the satin 24k gold finish. The middle panel and back remains unchanged in either white or black, but the mesh speakers contrast well in rich metallic gold. Only 50 pieces will be made for the project, and each one is set to retail for $399.
Source: ColorWare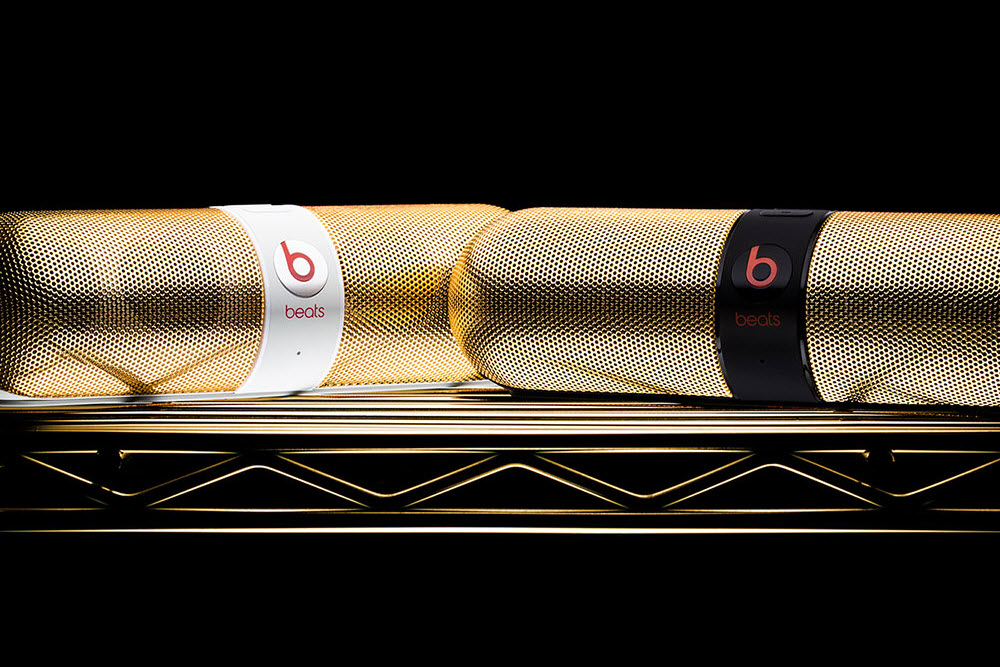 McDonald's Big Mac Apparel – At first, I didn't think an apparel collection from fast-food purveyor's McDonald's was such a good idea, but then I remembered when Jeremy Scott did the whole fast food thing, all the crazy all-over prints over the years, and somehow it becomes GENIUS! The Big Mac apparel collection is coming straight out of Sweden, and it is just glorious. Using an image of the classic two all-beef patties, special sauce, lettuce, pickles, onions, on a sesame seed bun, the crazy pattern is replicated over and over again across raincoats, pajamas, and a whole lot more. I think the only thing that can top this is a McDowell's version with the Big Mick.
Source: BigMacShop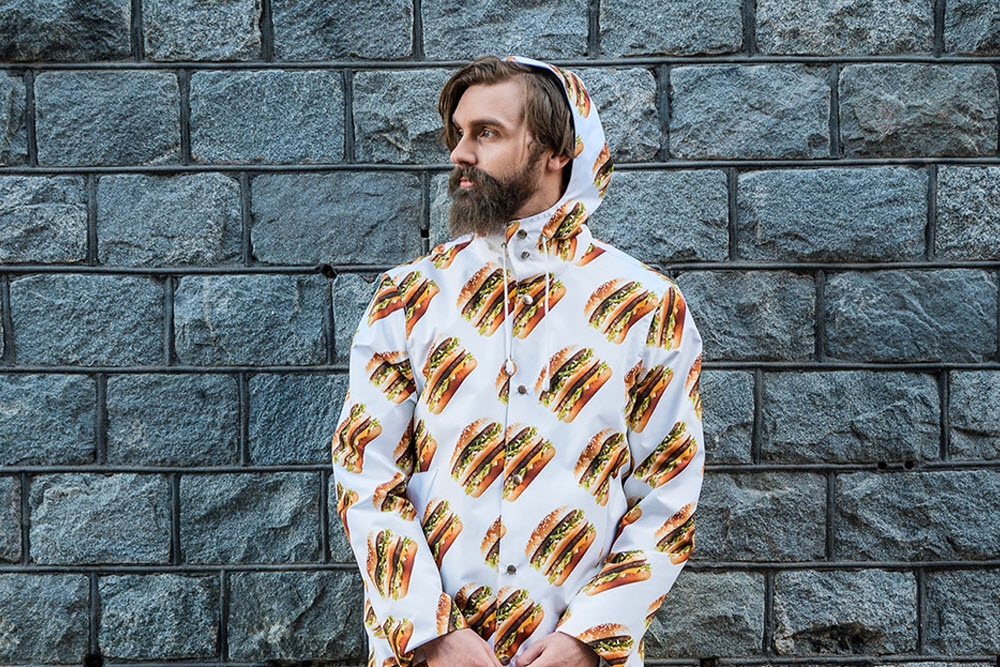 Greats Hirsch – East Coast-based Greats already has been a runaway hit with their affordable sneakers and runners, and now they are now set to tackle premium footwear. The latest Hirsch is a beautiful Chukka-style desert boot that comes with uppers constructed from a premium suede. The desert boot debuts in a dusty, dune colorway that matches with nearly everything. Sure, there are less expensive Chukka alternatives out there, but they probably lack the craftsmanship of something hand-made in Italy. Yeah, Greats went there and got the Hirsch made in Italy. Look for the Hirsch to release in two days, March 27.
Source: Greats