A Bathing Ape Reversible Rubber Coasters – Growing up means getting your own place, washing your own clothes, working a job, and using that money to buy stuff for the home. Spruce up that Ikea coffee table with some coasters from BAPE. The latest home accessory from this Japanese brand is a set of rubber PVC coasters that feature the ape silhouette on one side, and a tonal BAPE camouflage on the other. Each set comes with three coasters and retails for $15, or about the cost of a cocktail in Los Angeles.
Source: ZOZOTOWN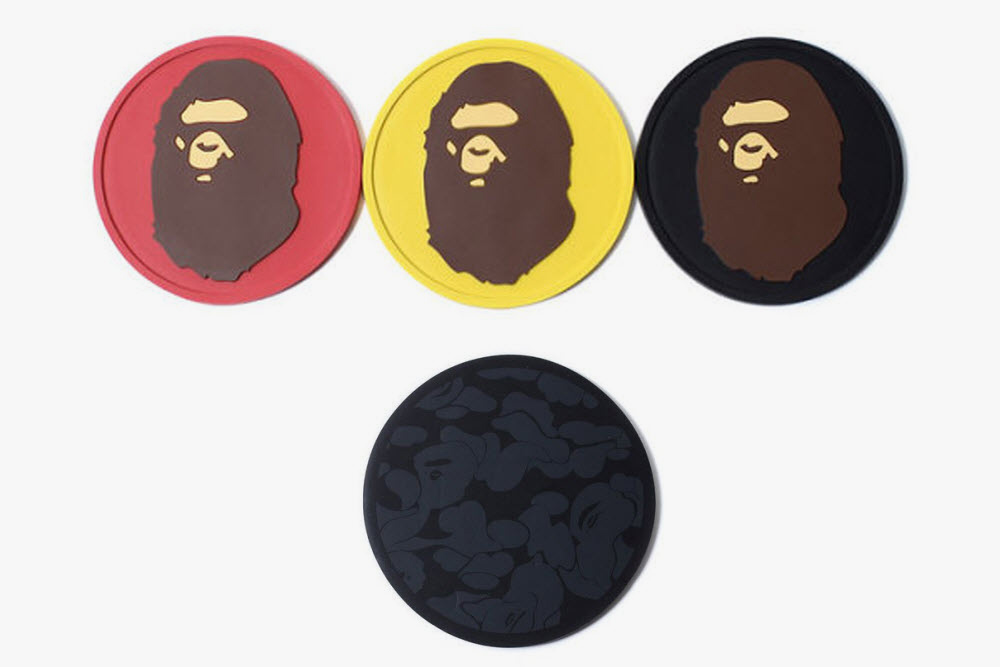 BEAUTY & YOUTH UNITED ARROWS x Stussy – To celebrate their 25th anniversary this coming April Japanese brand BEAUTY & YOUTH UNITED ARROWS teams up with long standing streetwear brand Stussy. The two brands collaborate on a small collection of pieces that comprises of two T-shirts, a short-sleeve athletic sweatshirt, a bucket hat, and a light jacket. The collection is typical for what you would expect, but hopefully the quality leans toward what is produced by BEAUTY & YOUTH UNITED ARROWS.
Source: BEAUTY & YOUTH UNITED ARROWS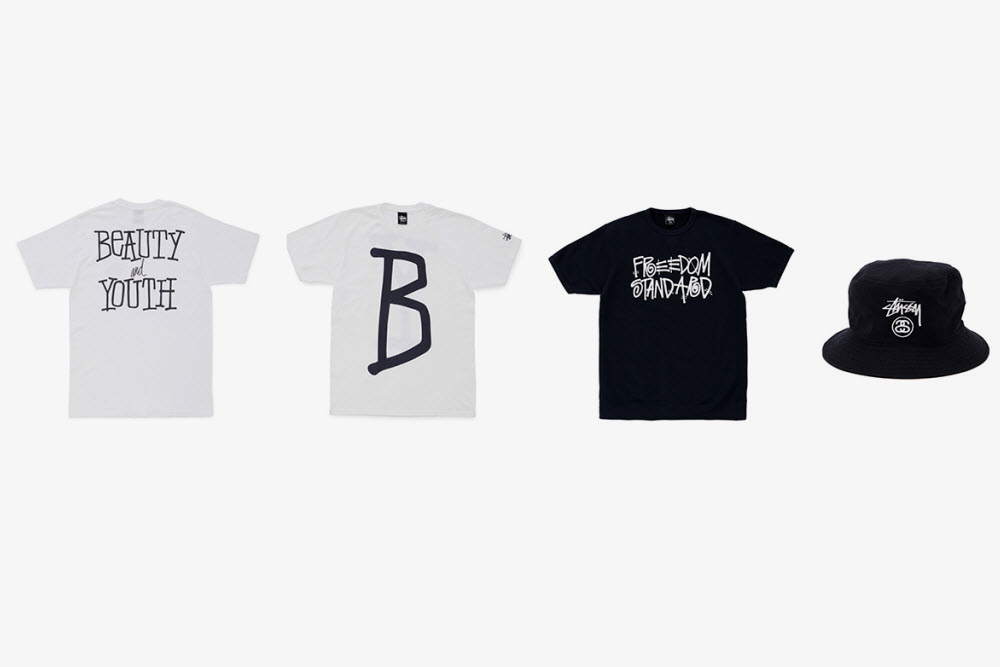 Supreme x Comme des Garçons SHIRT – It's starting to look like Supreme and Comme des Garçons will have a collaboration every season now. The two brands have worked on T-shirts and Vans before, and this upcoming season has Comme des Garçons offering their shirting material for a set of classic skate Vans. Look for two different colorways of "The Era" that use a combination of white polka dot and stripe textile. A special "Sk8-Hi" is also available with a print that pays tribute to New York skate legend Harold Hunter. The collection is set to drop later in the season.
Source: Supreme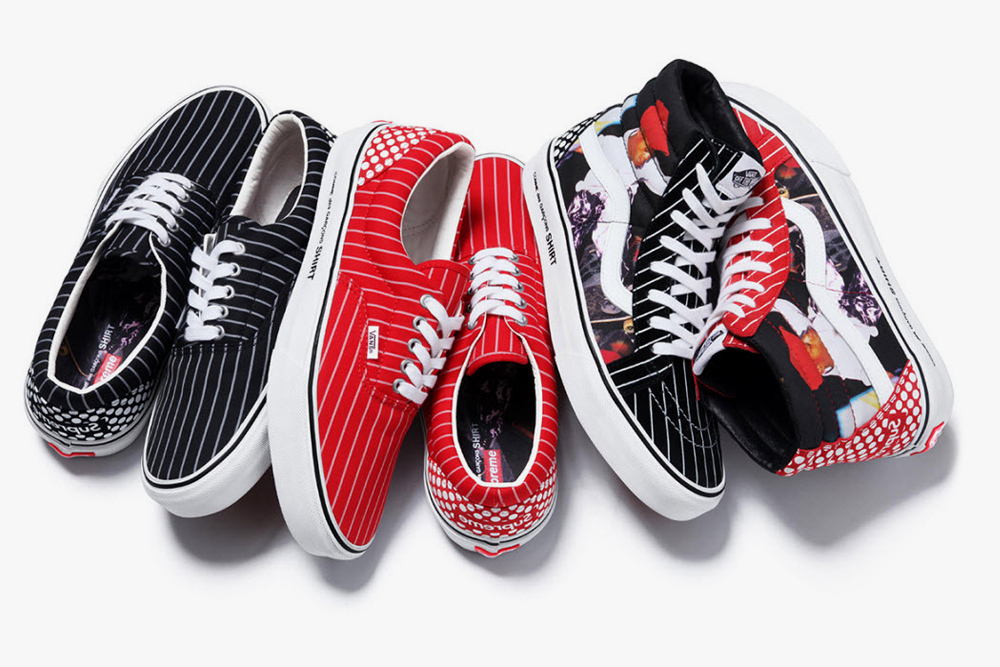 FUCT Spring/Summer 2014 -FUCT heads into Spring and Summer 2014 with a special lookbook devised from a recent trip to Russia. The "Pair a Dice" lookbook is through the lens of photographer Rick Rodney and features pieces from the collection caught through candid snapshots. The models are typical Moscovites wearing the latest T-shirts, and accessories. It's always cool to see American streetwear taken up in a different part of the world. The graphics are typical of FUCT, and while long-term fans will be content, it might not be enough to impress new fans.
Source: FUCT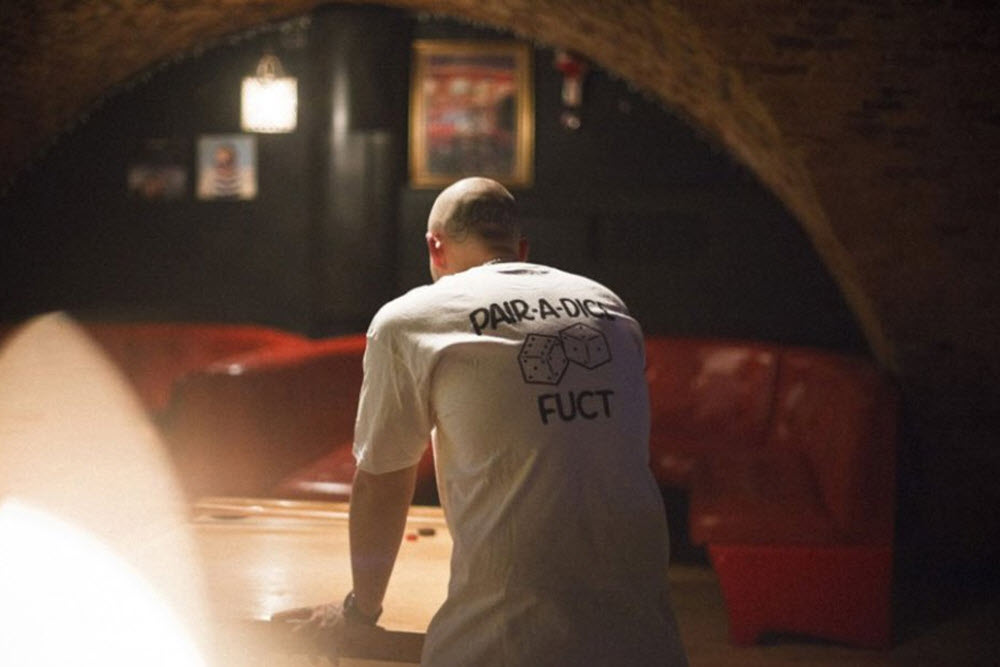 Panasonic "Lumix GH4" – The "GH" line from Panasonic has always been a secret among videographers. The Micro Four Thirds interchangeable lens camera can produce professional quality 4K content for under $2,000. Imagine content that is four times the current standard on something that is fairly portable. The "GH4" is perfect for budding cinematographers with its new Digital Live MOS Sensor and wireless capabilities. With so many shooting options out there it's time to get out there and create.
Source: Panasonic