The Fixie Pizza Cutter – The run of the mill pizza cutter just doesn't cut it any more. Get it? Cut it. I'm here six days a week. Anyways, this new pizza cutter is updated for your favorite handle-bar mustache hipster. In lieu of the usual brown wooden handle and circular blade, the Fixie Pizza Cutter has you pushing down on one of the fixie bike's wheels to get a hot slice of pie. The Fixie Pizza Cutter arrives in two colors and will set you back $25.
Source: DoIY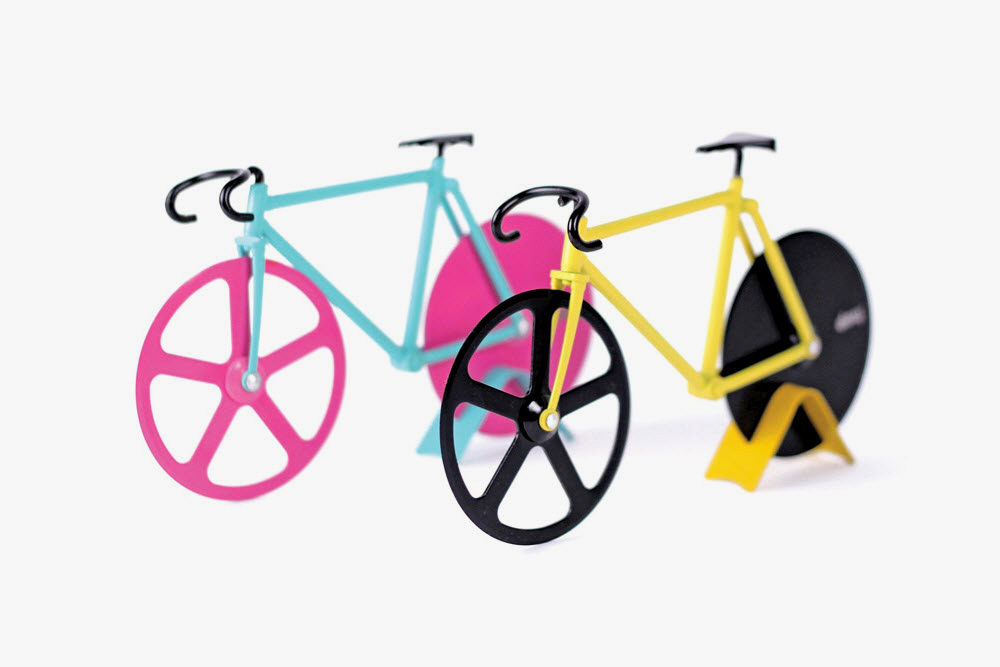 wing + horn Spring Delivery 1 – wings + horn has a steady reputation of delivering casual pieces with incredible quality. This Spring season's first delivery is hitting stores and the brand offers a rich assortment of essential pieces. The puffer shirt is a tailored shirt jacket that is filled with PrimaLoft; keeping warm and dry never looked so good. Along with the outerwear are a few key shirts that were made in collaboration with textile mills in Japan. The first delivery is in stores now, and can also be found in a handful of online shops.
Source: Haven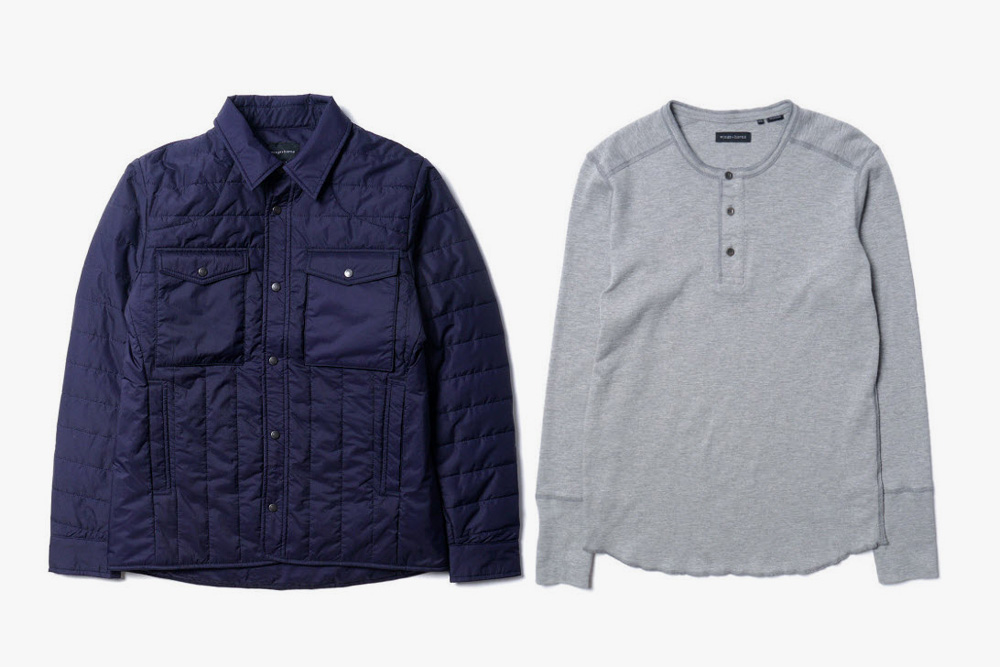 HUF x Wu-Tang Clan – From Koston rocking Jordans to big baggy pants, hip-hop has always played a huge role in skateboarding. HUF is here to help Wu-Tang celebrate  the 20th anniversary of Wu-Tang's debut album, Enter the Wu-Tang: 36 Chambers. Skate legend and HUF proprietor, Keith Hufnagel, designed an exclusive collection using Wu-Tang's popular black and gold color scheme. The collection includes a football jersey, a snapback baseball cap, and a limited edition of the HR-1 sneaker. The collection is set to drop next Thursday, February 27.
Source: HUF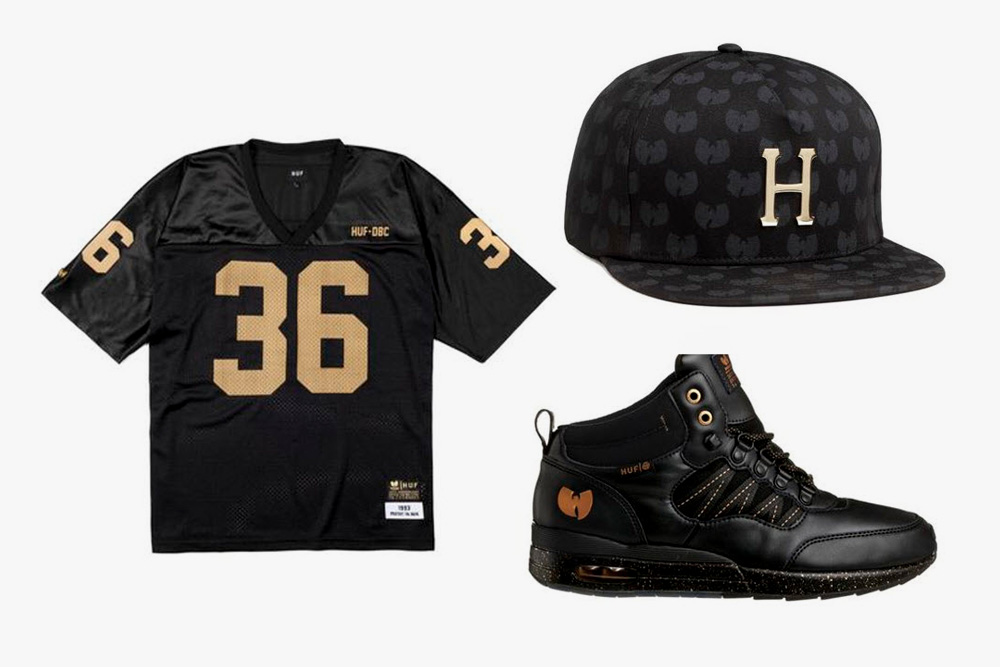 Samsung x UCSF – If you thought Samsung was sitting idly by as FitBit, Nike, and Jawbone were developing fitness technology, then you were dead wrong. Samsung is teaming up with arguably the best medical school in the nation, UC San Francisco, to create the Samsung Digital Health Innovation Lab. The venue will be the home of the latest research and development that works to integrate health and fitness monitoring with your mobile handset. With the wealth of knowledge at UCSF combined with Samsung's deep pockets, a revolutionary change is not of the question.
Source: Engadget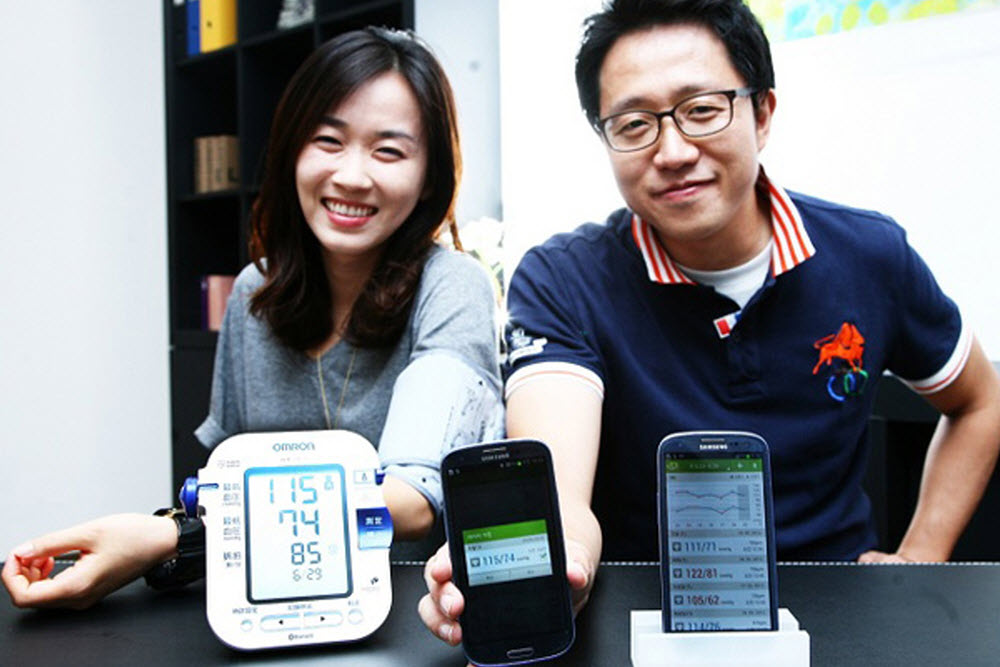 Arc'teryx Carrier Bags – Arc'teryx has a new concept for hauling all your junk. The new Carrier bags are meant to be the ultimate duffle and uses Arc'teryx's latest Advanced Composite Construction. The bags use nylon ripstop fabric with seams that are fully taped. The bags also use WaterTight zippers to ensure that everything you throw into it remains dry. Look for the bags to also come with removable shoulder straps to give it a backpack option. The Carrier bags will be available in three sizes and are in stores now.
Source: Arc'teryx