ICNY Spring/Summer 2015 – ICNY has come a long way since printing reflective 3M across T-shirts and socks. The New York based label launches their Spring/Summer collection and it's all about technical fabrics. Using textiles with 4-way stretch, the T-shirts now allow a greater range of motion, and are quick drying and moisture wicking. The socks have been updated as well with the knits employing COOLMAX for improved moisture management and comfort.
Source: ICNY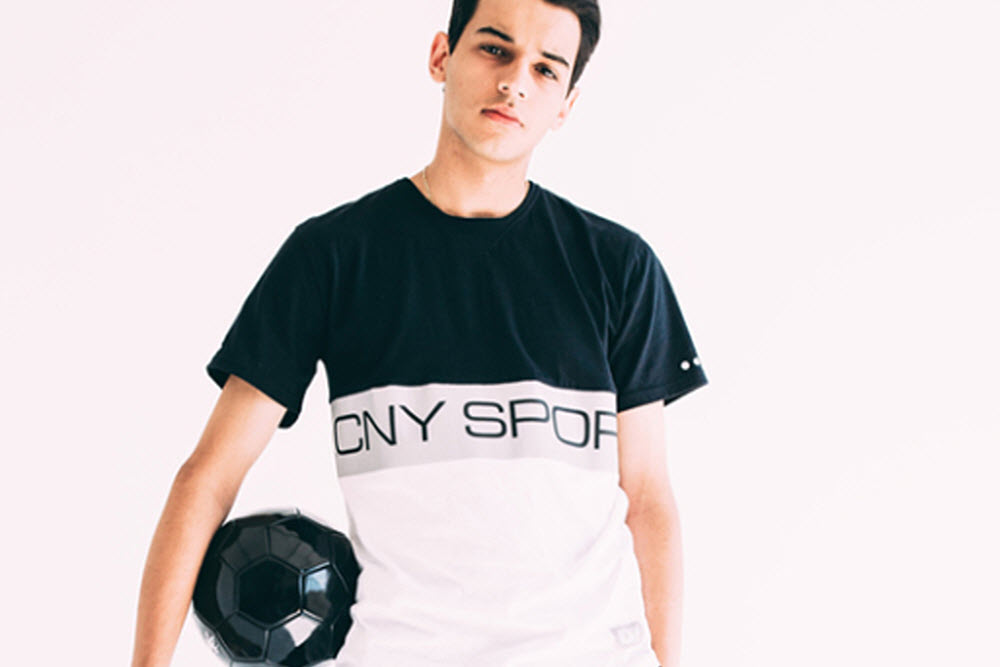 Sambonet Terracotta Cookware – Your home is your castle, and while buying a big ass television is step one, the second step is taking care of the kitchen. Add some color to the kitchen with Italian label Sambonet's new line of terracotta cookware. The Terra.Cotto Piral uses traditional earth ceramics to create a contemporary line of pots. Using a process that has been used for thousands of years the pots come in a range of colors, and can withstand generations of abuse.
Source: Sambonet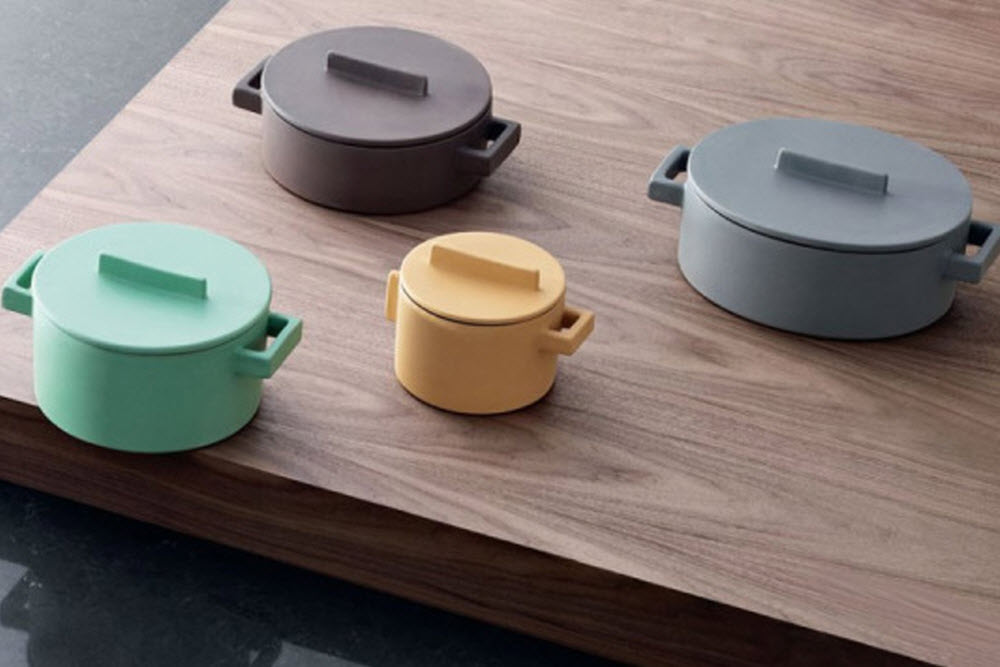 Quarter Century Pant by RPMWEST – If you're a cheap dude like me, then you'll really like what RPMWEST is offering. Their Quarter Century Pant guarantees it'll hold up to 25 years of abuse. The San Francisco label uses a 3-ply 100% cotton twill, military grade rivets, and heavy duty zippers to creates two fits. The straight is for those who like the clean classic look, while the slim has a nice sleek taper. The pants are all made in the US and will arrive in khaki, forest, grey, and charcoal. Each pair is $85, and if you ammortize it over 25 years it's less than $4 for each year of wear.
Source: RPMWEST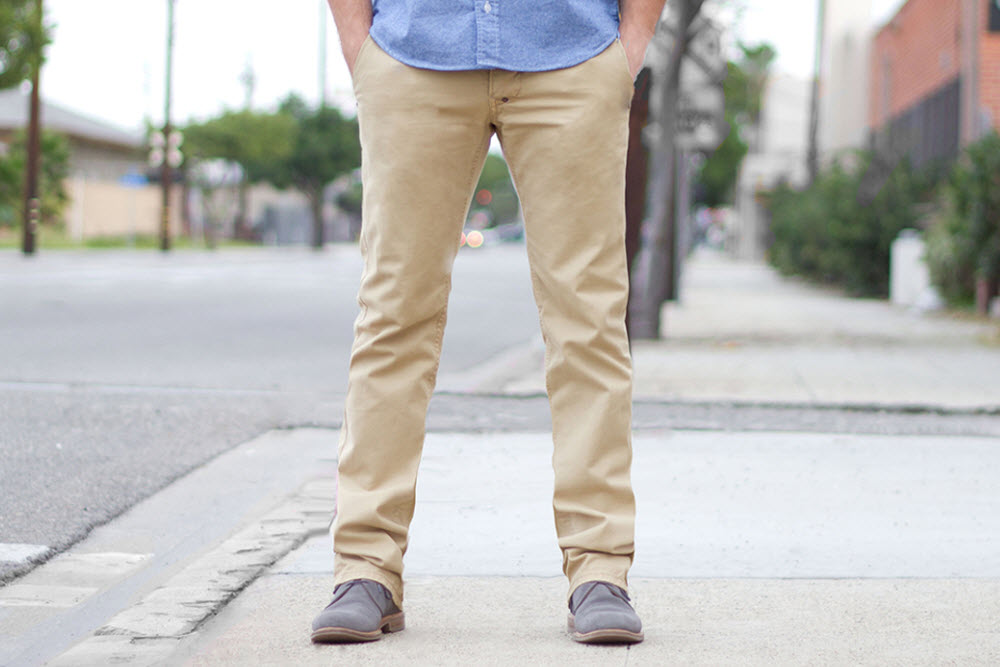 Juniper Ridge Desert Denim Wash – Washing your jeans after each wear kills the durability, but now washing means a fetid stink. Juniper Ridge's Desert Denim Wash is like the Axe body spray for denim. Instead of dipping your jeans in a cold wash, the Desert Denim Wash is a spray that keep your indigo smelling fresh, Crafted in small batches in Oakland, California the Desert Denim Wash offers notes of pine and cedar to rid your jeans the dreaded stench of swamp nuts.
Source: Juniper Ridge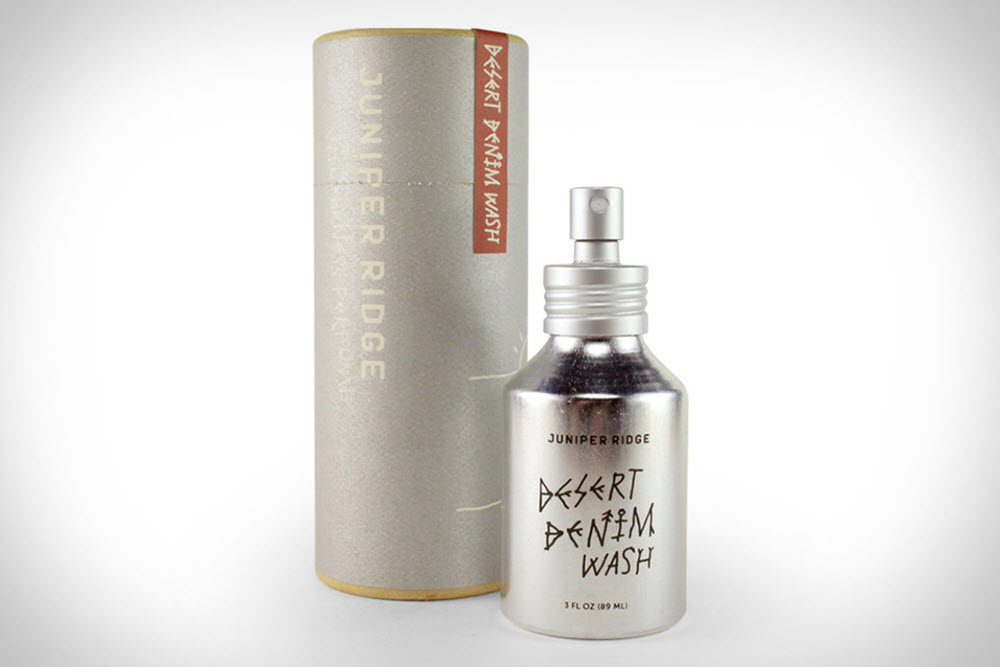 Icon Basehawk Jacket – Icon is best known for making gear for hardcore motorcyclists, but the new Basehawk jacket may come in handy for anyone who wants something durable. It all starts with a 4-way stretch softshell that with stress points lined with additional ballistic nylon. High impact areas are padded with abrasion resistant panels and tough cowhide leather. The jacket also comes with protective 3D armor, and then Icon adds abrasion resistant panels along all high impact areas. The jacket then throws in protective 3D armor along the shoulder, arm, and back.
Source: Icon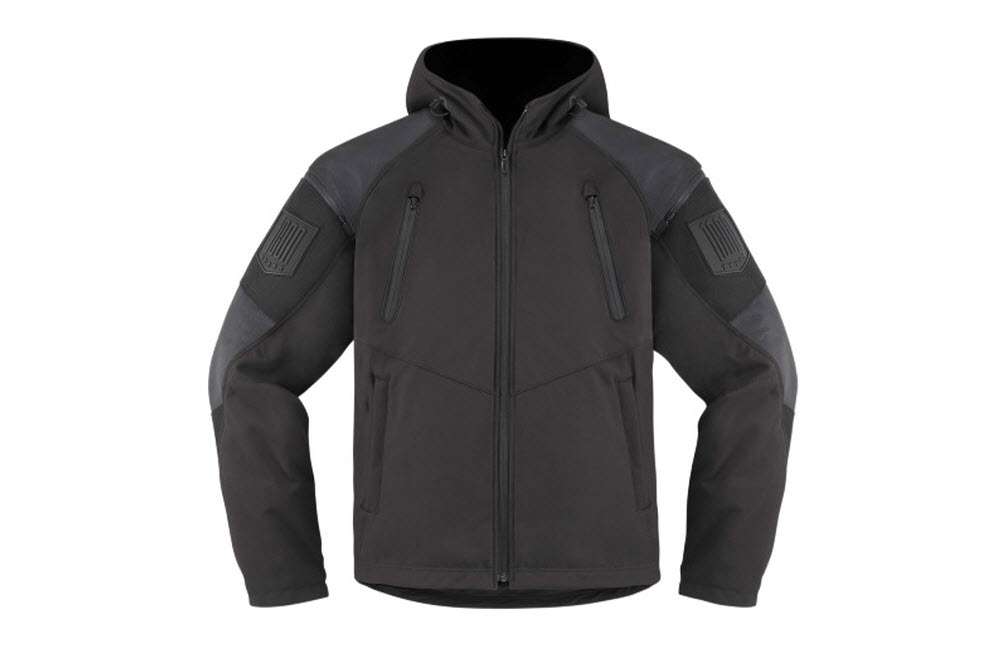 LEGO Star Wars TIE Fighter – While the Alliance had the X-Wing the Confederacy had the stealthy TIE fighter. This iconic spacecraft was a agile fighter jet in the Star Wars series, and is now part of the LEGO world. Released as a massive 1,500+ piece LEGO set the TIE fighter will come with its own presentation stand, along with a special placard. You also need a pilot for this vessel so the set will also release with a TIE Pilot miniature.
Source: LEGO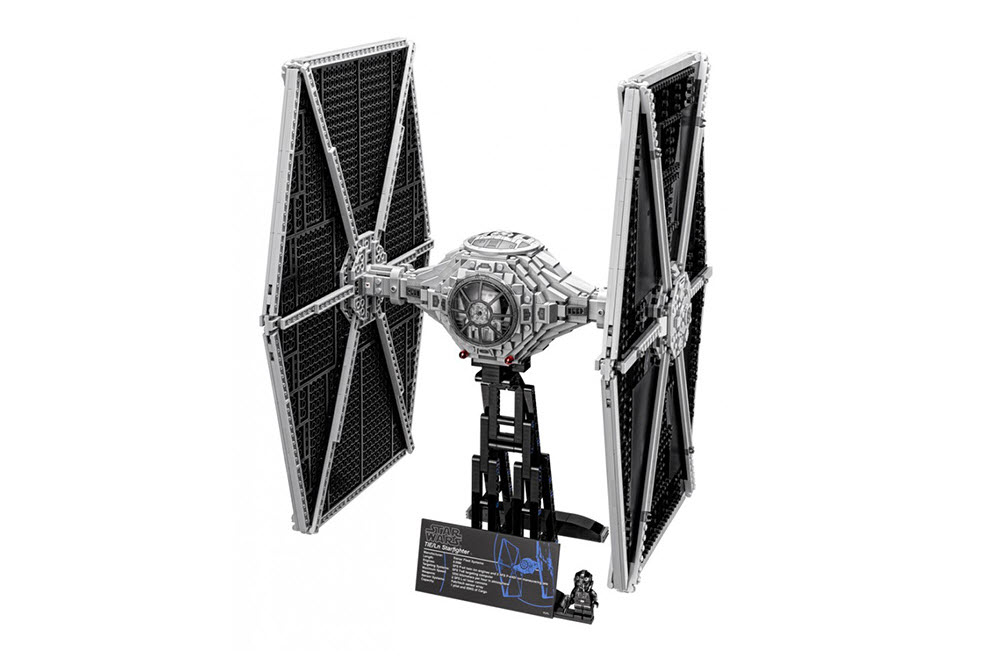 atmos x PUMA Disc Blaze "The Sun & The Moon" – Is this a sneaker or an essay? Some of these sneaker names are getting ridiculous, nevertheless this is one clean looking runner. The PUMA Disc has always been gimmicky, but the silhouette is one of the smoothest available. This one features a rich black suede and nubuck upper that is highlighted with purple and gold accents. The midsole is a speckled black with a nice gold "TRINOMIC" trim, but the sneaker really shines when it gets dark. Both the speckles in the midsole and parts of the outsole have been injected with special glow-in-the-dark to light up when the lights are turned down.
Source: PUMA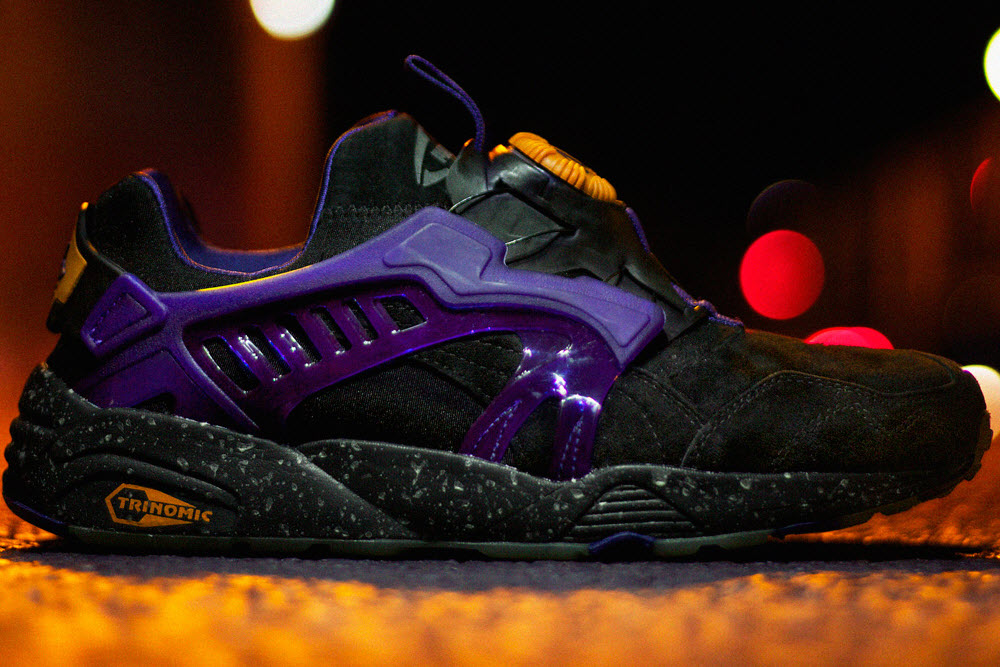 SanDisk Connect USB – What happens when you run our of USB ports and need to transfer a big file? Most people unplug, but for the Connect USB it's much easier. The SanDisk Connect series uses Wi-Fi to wirelessly stream data from the flash drive to your computer, smartphone, and television. The Connect comes with an onboard battery that offers 4 hour of connectivity with each charge. For those that have concerns about their data these issues are allayed with an optional Wi-Fi password, and 128-bit AES encryption software.
Source: SanDisk