Danner x Beckel – The wet weather and lush greenery in the Pacific Northwest has led to a slew of outfitting companies. Danner and Beckel both hail from Portland and they team up for a collaborative line of Danner Lights. The boots use Beckel's famous 10-ounce canvas on the quarter panels and combine it with Danner's DriLex lining and Vibram Gunlite outsole. Each pair is proudly made in Oregon and will retail for $340.
Source: Danner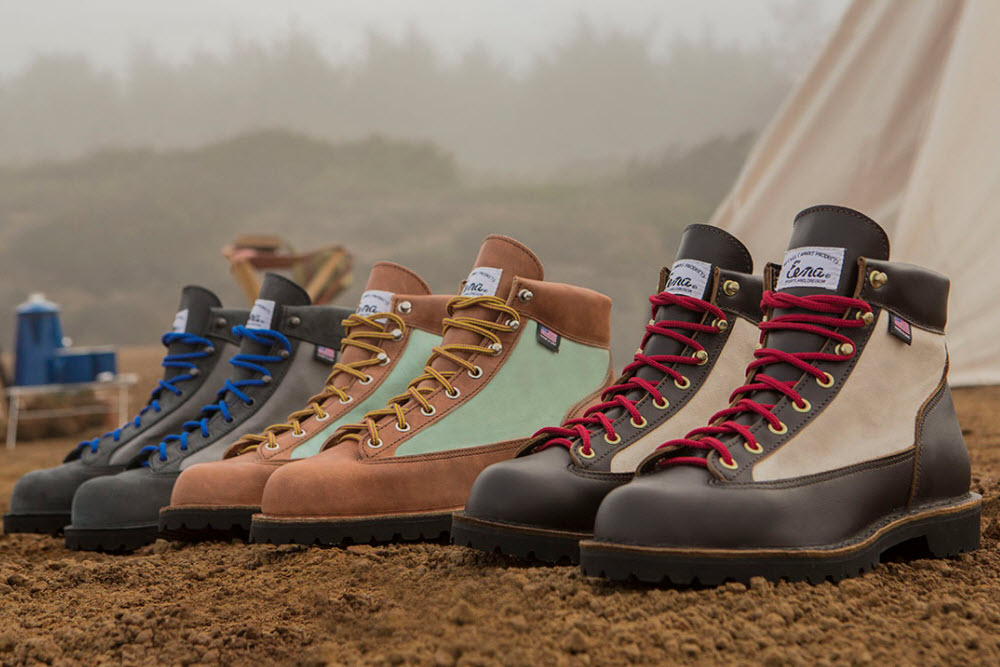 COMME des GARÇONS SHIRT x Disney 2014 Spring/Summer Capsule Collection – COMME des GARÇONS SHIRT looks to Spring and Summer with the help of the world's most famous mouse. The upcoming sunny season is a capsule collection that features Mickey Mouse in a newly designed camouflage print. The project takes the militaristic multi-color camouflage print and integrates Mickey across the design. The collection includes a couple of T-shirts and a button-down. Look for this small capsule collection to be available now.
Source: End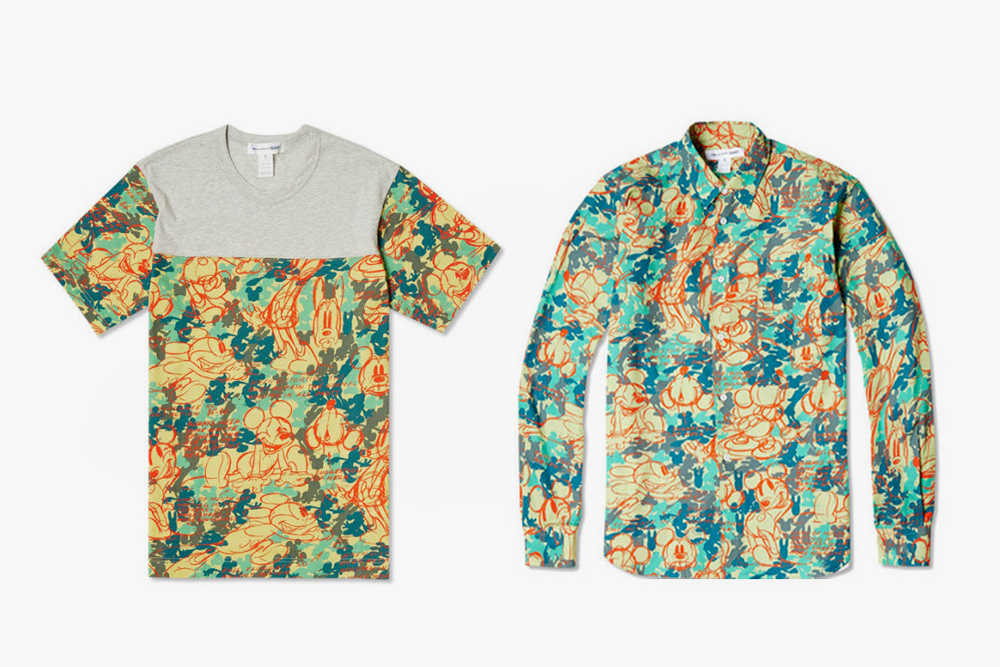 Chrome "Knurled Welded Rolltop" Series – Chrome is always on top of the accessories game, and protecting your gear through inclement weather is what they do best. The San Francisco based company has created a new line dubbed the "Knurled Welded Rolltop" series, and it focuses on being lightweight and durable. The bags are made from a textile that is 100% waterproof and comes with a rolltop closure system. The Molle loops allow the attachment of multiple modular accessories. The collection comprises of four bags and is available now.
Source: Chrome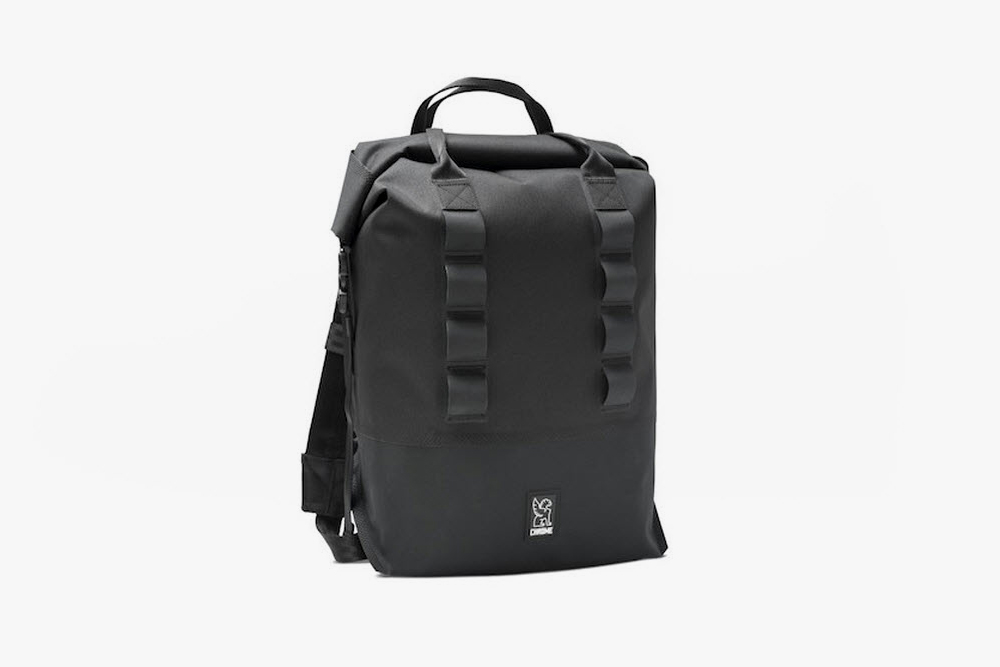 Oliver Peoples West – Oliver Peoples has made tons of fans and are looking to develop more with their new Oliver Peoples West. Everything that people love about Oliver Peoples will remain the same and come with a slightly lower price point. The initial launch will include a series of acetate Wayfarer styles and aviators. Expect the sunglasses to be offered with polarized or standard lenses. Look for the sunglasses to range from $265-$295.
Source: Barneys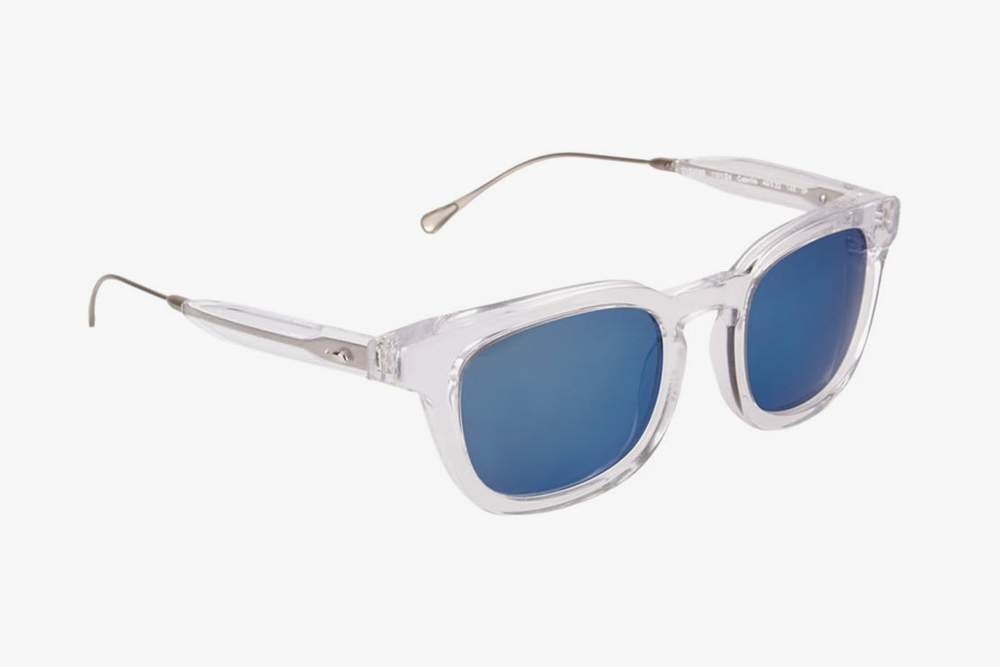 Gerber Blade Money Clip – The slim and simple way to carry your cash and essentials is the money clip, but what about those who need a little added protection? Gerber answers that question with a money clip that comes with a titanium-nitride coated knife. The blade slips in discreetly into the clip, but it's G-10 design still insures that it hold an edge and ready for any emergency. The clip is available now with a retail price of $32.
Source: Amazon