Mighty Healthy Spring 2016 – New York-based Mighty Healthy has stayed true to streetwear for the last ten years. While some brands are busy re-inventing themselves as progressive fashion, Mighty Healthy has stuck their guns. Sportswear and graphic T-shirts are still the hallmark of the brand and for Spring the introduce the "Iridium" collection that blends mesh to constructed shorts, and print-blocking across windbreakers.
Source: Mighty Healthy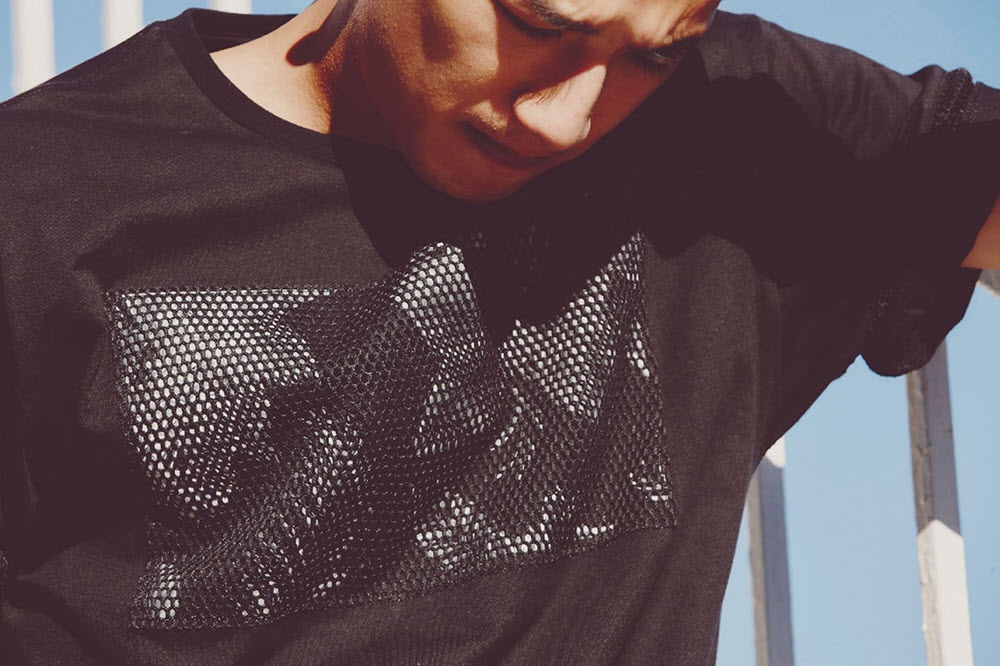 ASICS x Reigning Champ – Reiching Champ and ASICS both share an interest in quality, and for Spring the two team up for a 15 piece co-branded collection of sportswear. The Canadian-brand's fleece is well known for their durability and this round ASICS orders up hoodies, crewnecks, T-shirts, and some sweat shorts. The collection is carefully handcrafted from mid-weight terry cloth with the brands' logos subtly sprinkled across the pieces. The collection is set to drop at select ASICS retailers later this month on February 20.
Source: Reigning Champ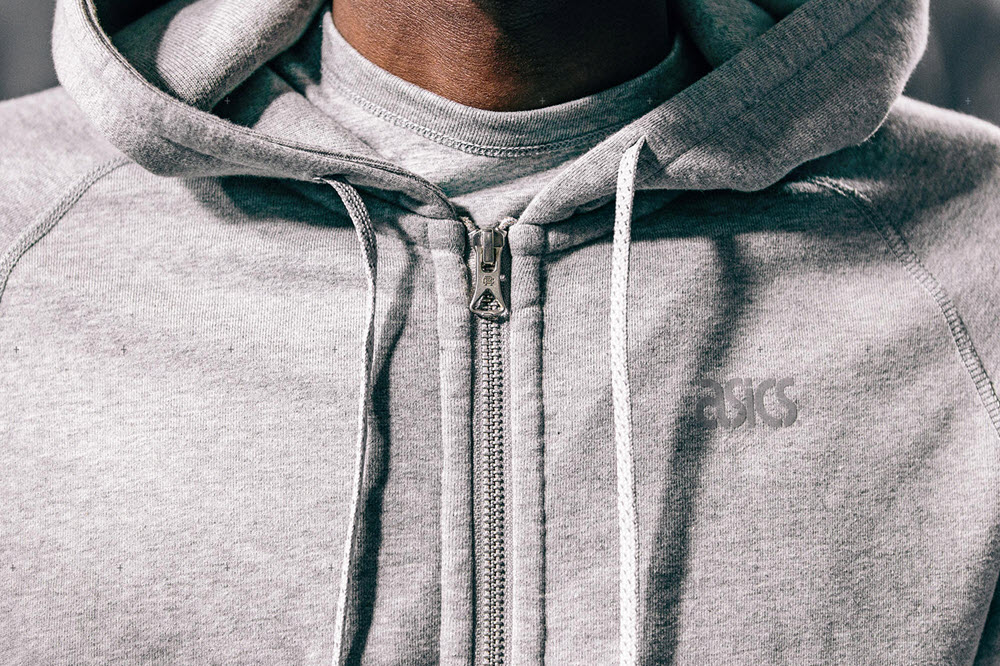 Canada Goose for NBA All-Star – With the Super Bowl overm all eyes are on the NBA All-Star game. For 2016 the festivities head north to Toronto, and Canada Goose is showing off their goods with an exclusive project. The Macmillan Parka is a new silhouette in Canada Goose's winning lineup and it has a slim fit that is perfect for those that prefer a contemporary fit. For the NBA the Macmillan will be dressed up in a carbon green camouflage colorway with the Western All-Star embroidery on the sleeve.
Source: Canada Goose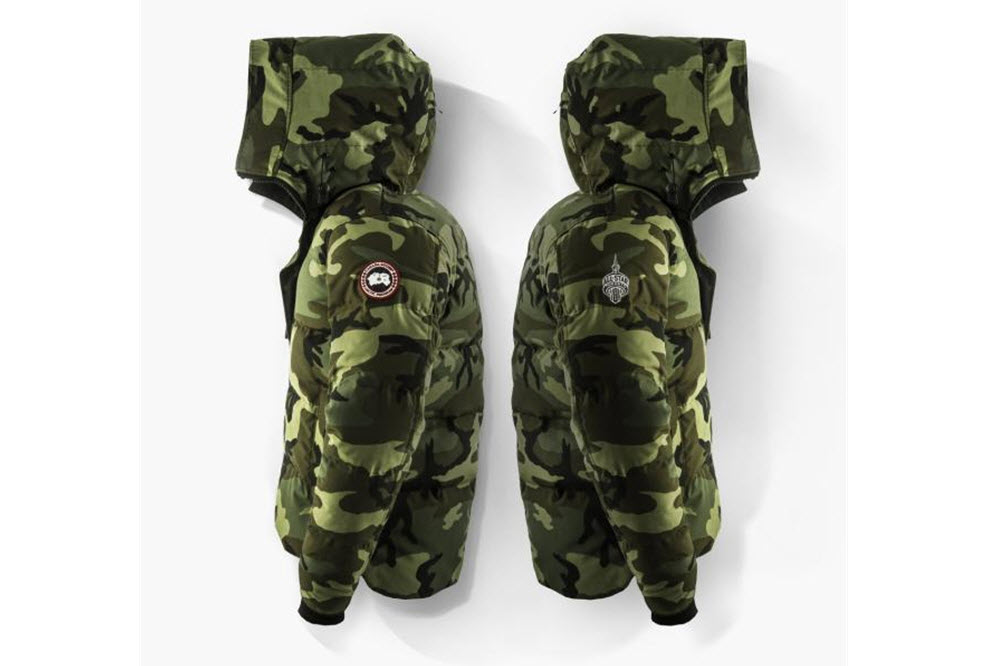 Filson Xtratuf Work Boot – We're running at a balmy mid-eighties here in SoCal, but the rest of the Northern hemisphere is cold as shit. For those that aren't blessed with the West can trust that Filson has your back. The outfitting company teams up with Xtratuf to create a work boot that is triple-dipped to be completely waterproof. With a seamless construction and a built-in cushion insole with shock absorption and arch support these boots are meant to stay on your feet all day while keeping you nice and dry. It also offers a non-slip outsole and a exposed heel for just a bit of extra grip. Those battling the brutal cold need to check out what Filson can do.
Source: Filson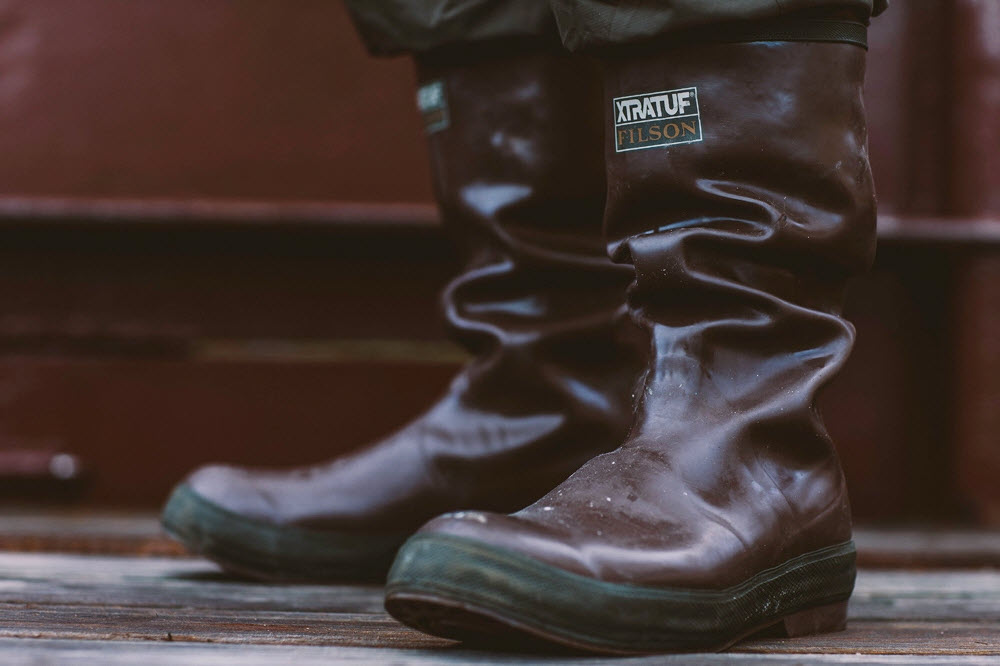 Samsung UBD-K8500 – Those that balk at the price of a 4K big screen will always argue that there isn't any 4K content. Samsung is looking to change that by being the first big name company to drop a 4K playing Blu-Ray player. With most of the movies from 2015 being shot in super high-definition 4K the UBD-K8500 is ready to handle the latest movies in razor sharp quality. Expect the first 4K Blu-Ray player to drop at retailers as early as next month, March 2016.
Source: The Verge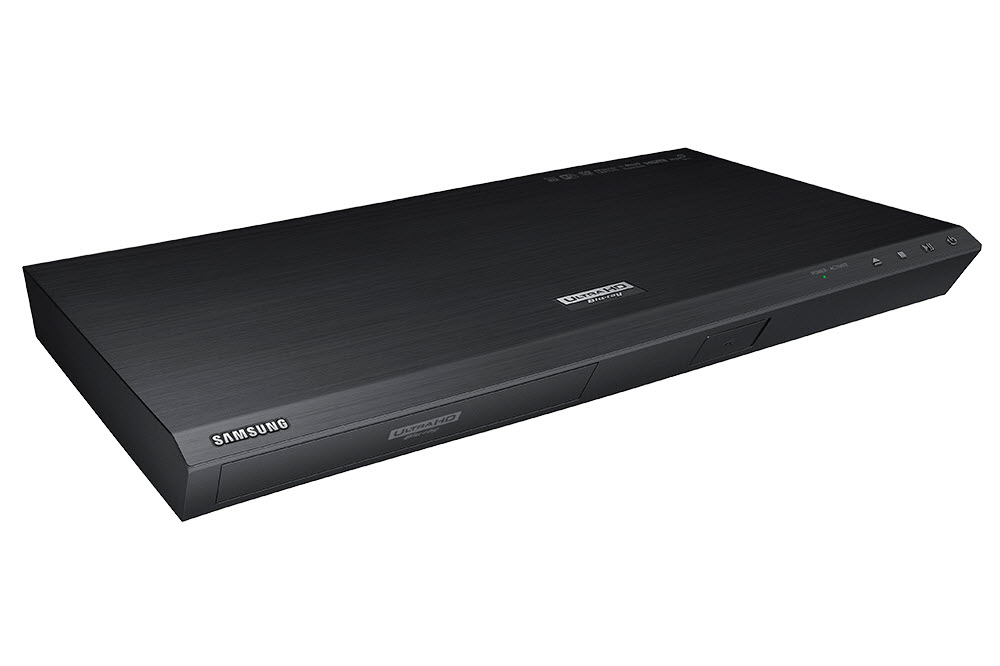 Mission Workshop R6 Modular Arkiv Field Backpack – Instead of switching between backpacks between work and play, Mission Workshop wants to build a bag that can do it all. In order to achieve the customization that users want the San Francisco-based company built their new R6 Arkiv Field Backpack from the ground up to make it modular. Allowing the user to add and remove compartments, sleeves, and organizers the Arkiv arrives in two sizes and comes with six rails to construct the perfect bag. With weatherproof textiles, urethane coated YKK zippers, and heavy-duty hardware the Arkiv is ready for your latest adventure.
Source: Mission Workshop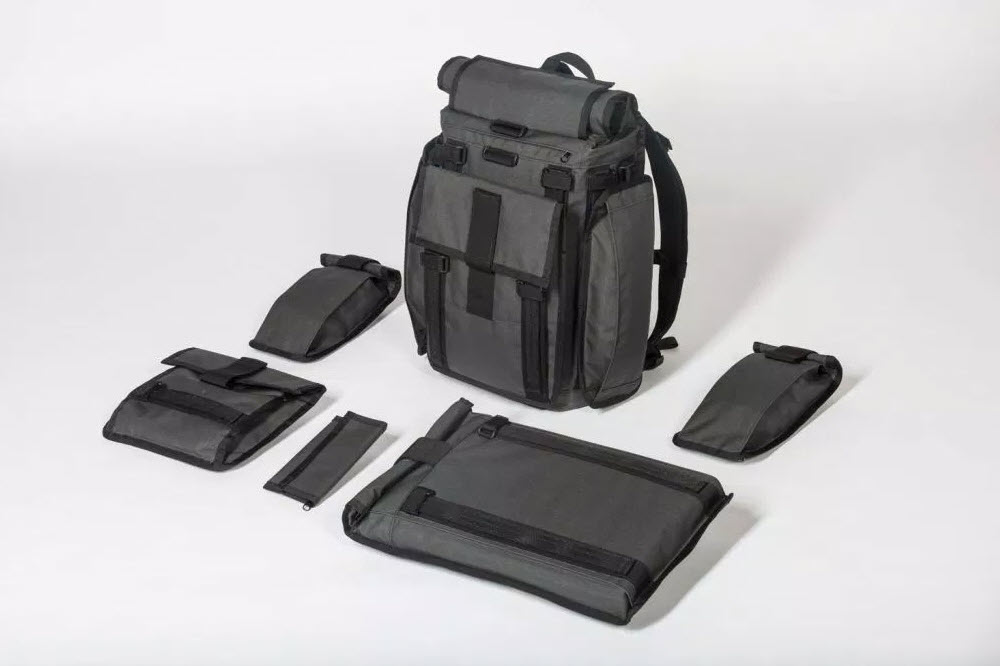 Kershaw Cinder – Anyone carrying a blade is a knife wielding maniac, right? If that's the sort of impression you want to avoid, then take a look at the Cinder. With a 1.4 inch blade, the Cinder is far from scary and offers just enough heft to open boxes, and occasionally, cut a motherfucker. It also offers a handy bottle opener and Phillips flat head toward the rear. The Cinder is priced at under $11, and is a bargain that want a trusty pocket knife.
Source: Kershaw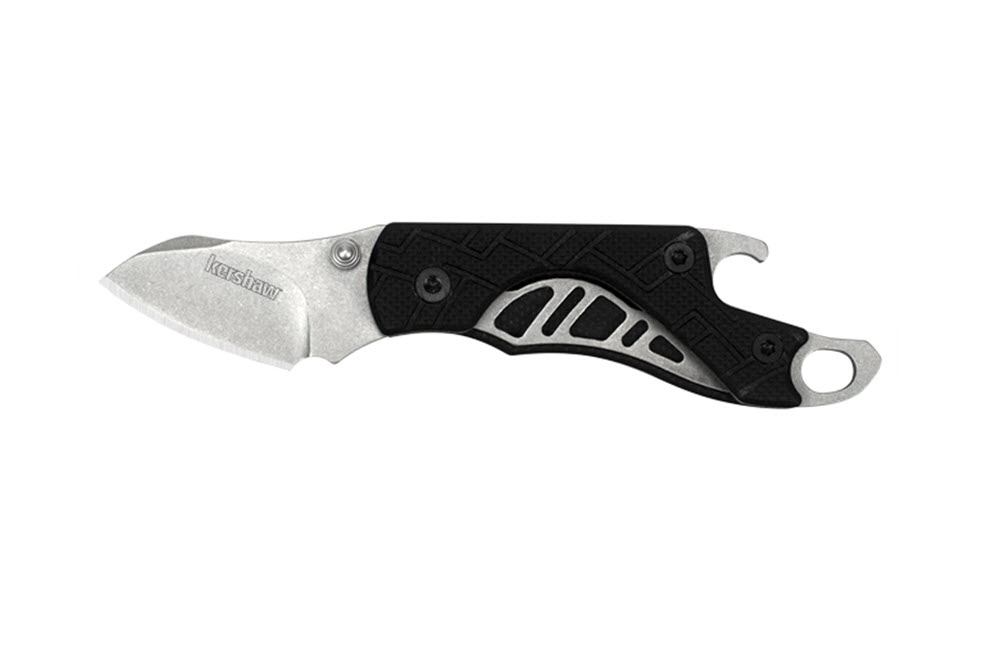 Le Coq Sportif Omega Original -Le Coq Sportif was a sleeper hit last year, and they continue that momentum with another original silhouette. The Omega returns in a special "Galet" colorway to feature a nylon, mesh, and suede upper with beautiful red, white, black, and grey detailing. Besides the Omega's smooth and sleek look, the mutli-color blocked outsole gives this classic runner a modern appeal.
Source: Afew