Growing up in Los Angeles, I've been fortunate enough to be exposed to all sorts of car cultures. Being raised in a predominantly Latino neighborhood, one of my earliest experiences of the automotive community was through the lowrider scene. Instead of modifying a car to go fast, lowriders were built to cruise the boulevards, attracting the attention of onlookers with their flashy paint jobs, custom interiors, and "hittin' switches" with their hydraulics. A lot has changed since then, and like most car cultures, there has been a changing of the guard that has brought a new generation of builders along with new trends to the scene.
That brings me to Jimmy Uria's RHD (Right Hand Drive) 1972 Mercedes Benz 280SE. In my opinion, Jimmy's car doesn't even resemble your typical lowrider. What you see is what I would consider a perfect blend of styles with lowrider aesthetics. Simple in terms of looks, but the execution of all mods is what makes Jimmy's car stand apart from the lowrider scene.
You would think that Jimmy's love for cars started with vintage Mercedes Benz's, but in fact, he actually came from the Honda scene in which he has Del Sol with a laundry list of rare JDM parts. As if obtaining an imported RHD 280SE weren't rare enough, Jimmy took that same mentality he picked up from the import scene of finding uncommon OEM parts to make his Mercedes that much more exclusive. This list of rare parts would include: European headlights, French tail lights, European license plate with a vintage frame, window visors, grill guard, rear fog light, and gas door pull lever. And to put the icing on the cake, the car sits on a Universal Air suspension ride with radial white wall tires and triple chrome OEM hub caps.
Jimmy's car is a fine example of why the car community is awesome. Even though we all come from different backgrounds and communities, at the end of the day, our passion for cars is what brings us together and that's what makes me proud to be a part of it all. Thanks Jimmy!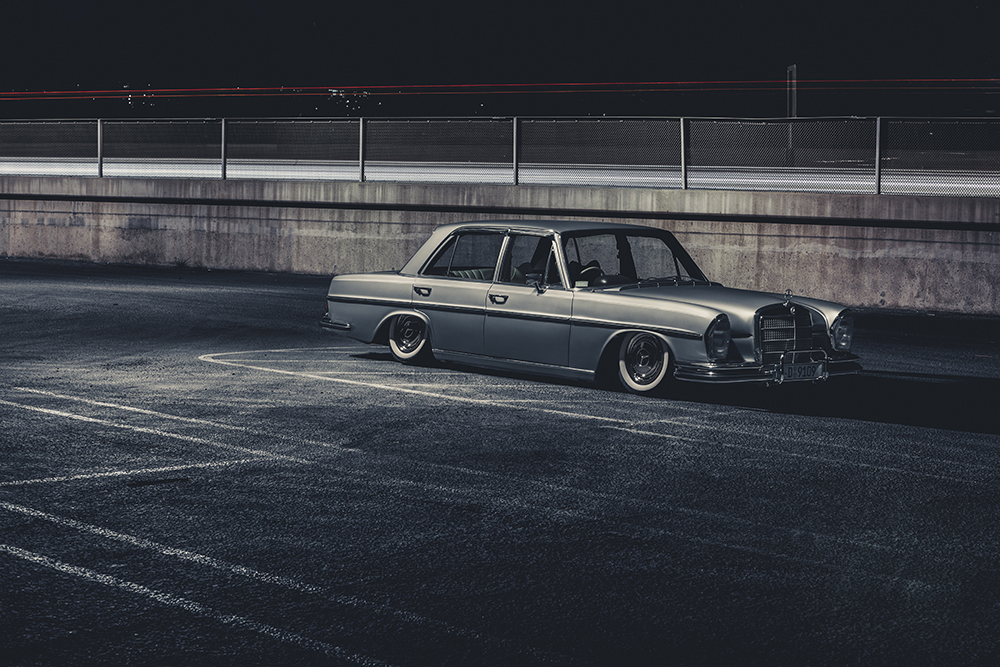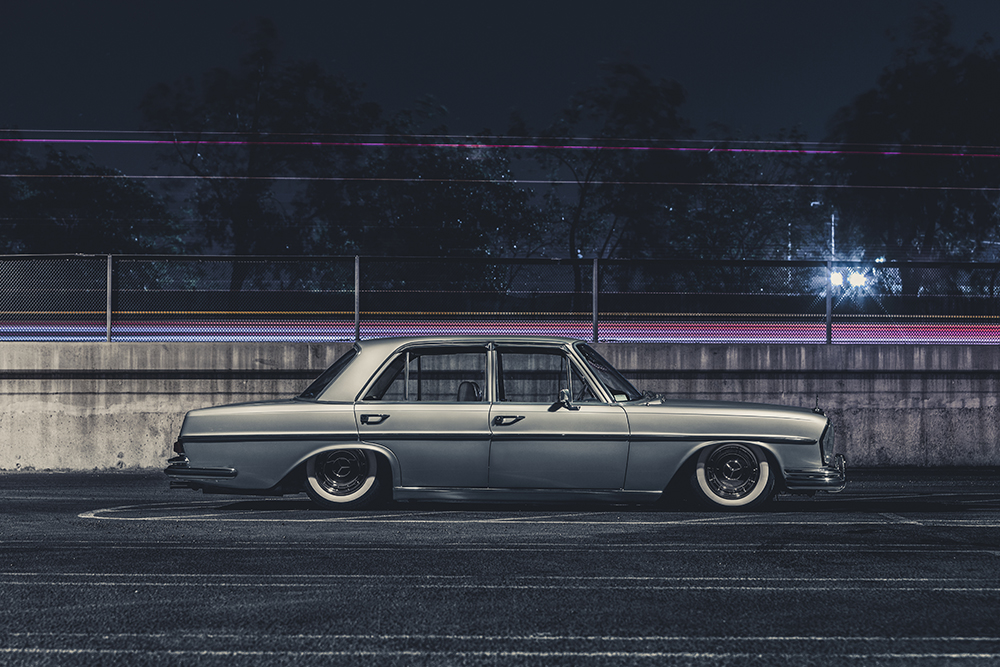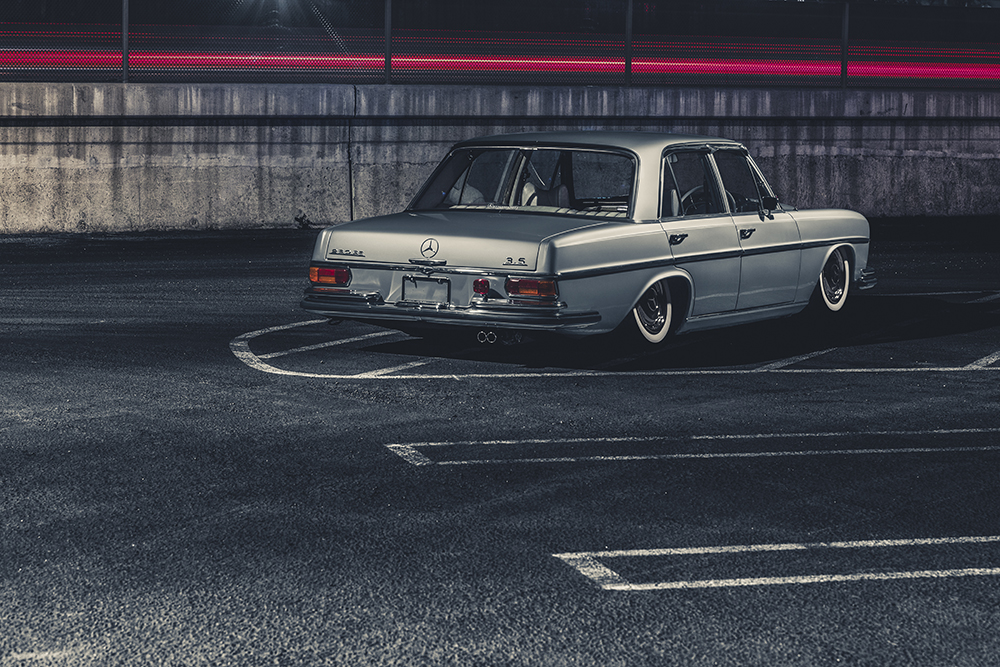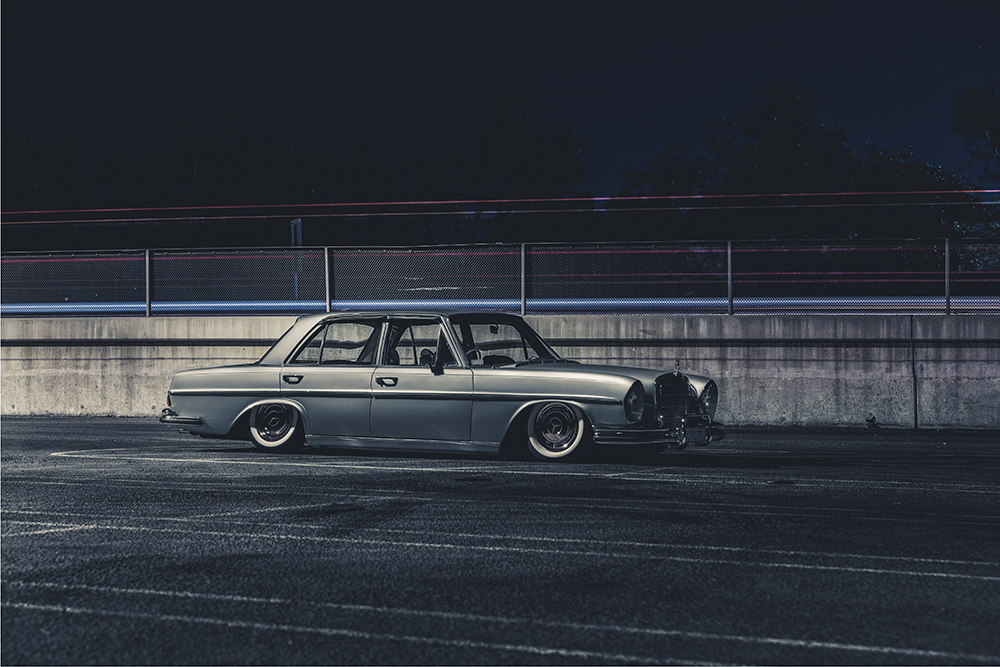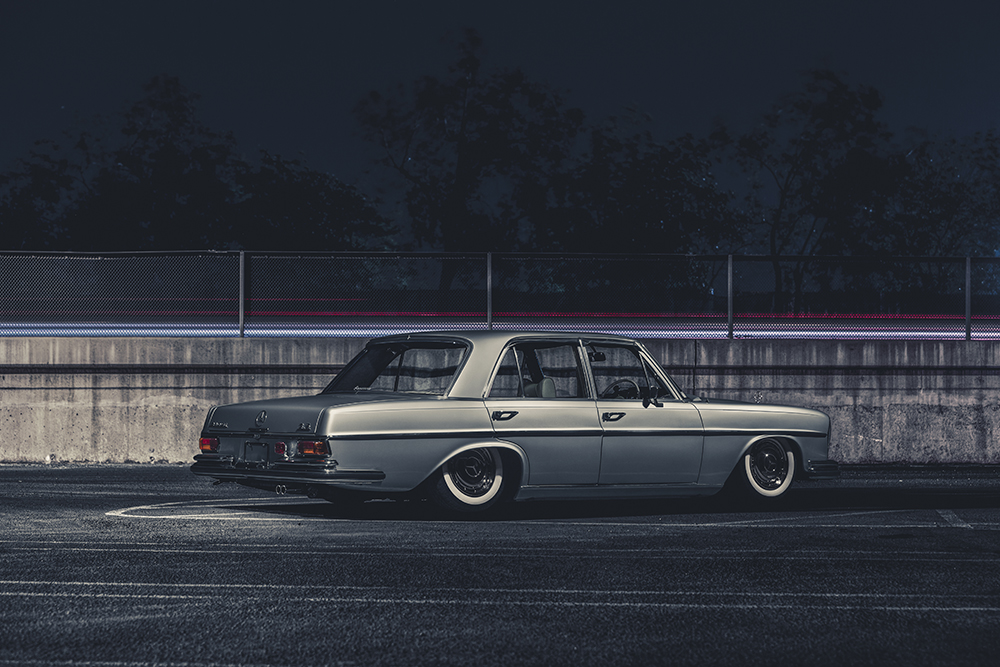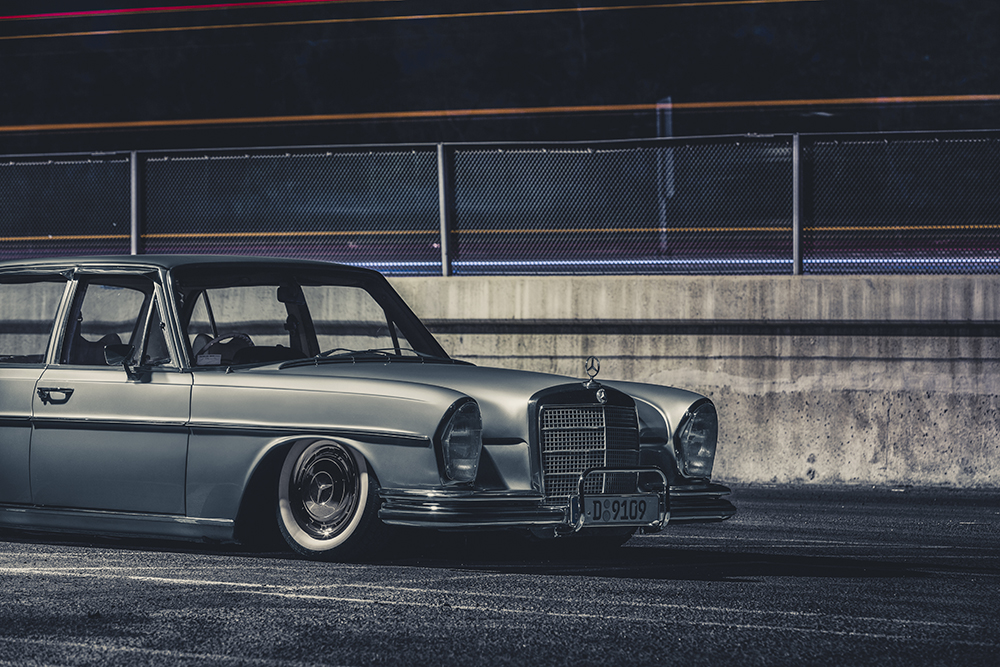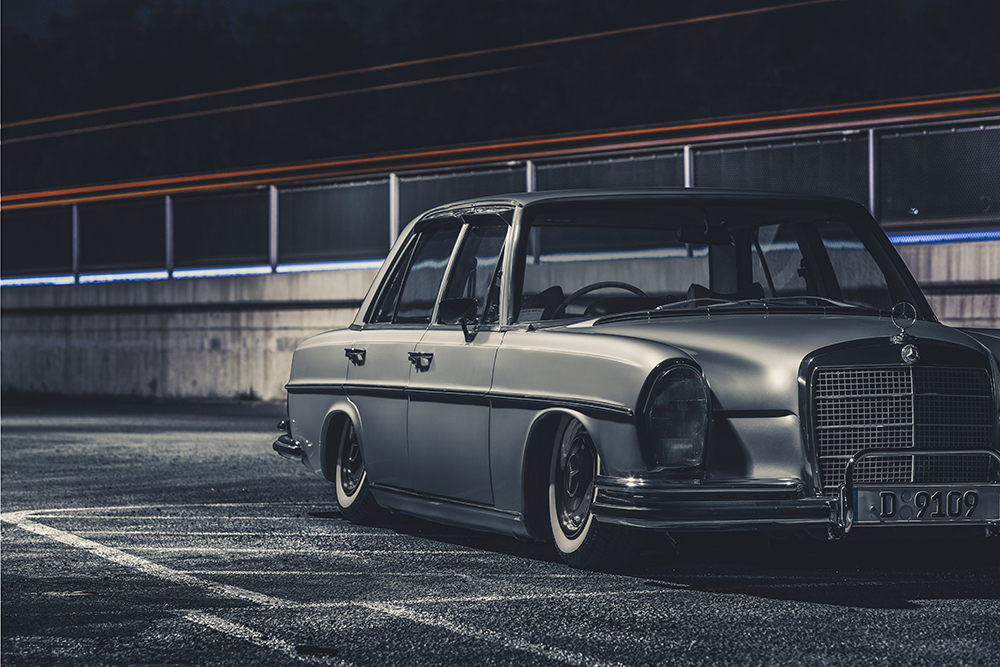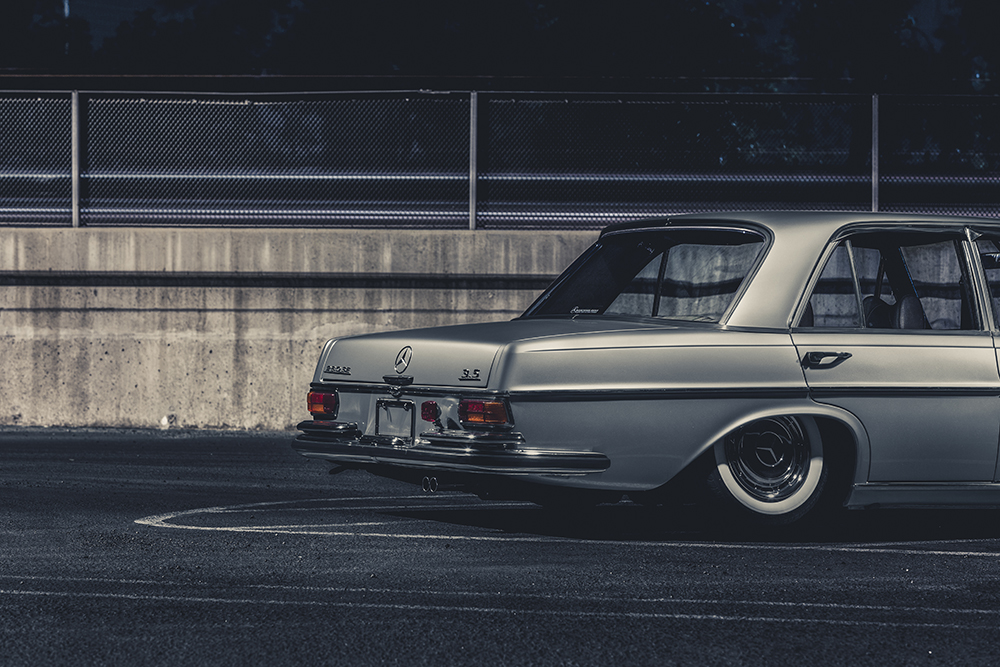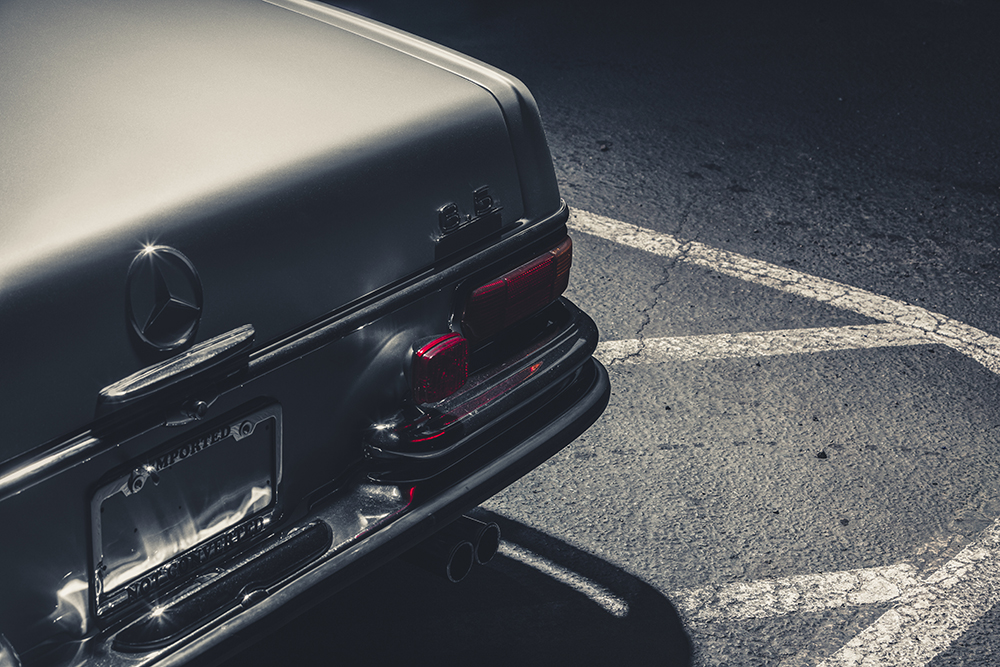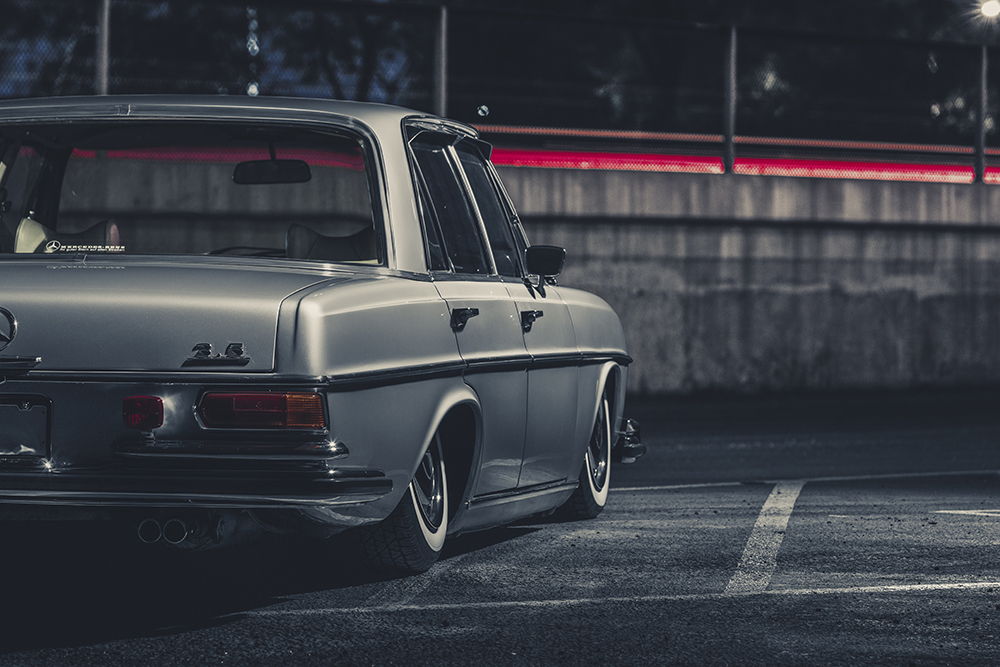 Take a look inside and the interior is just as clean as the exterior.